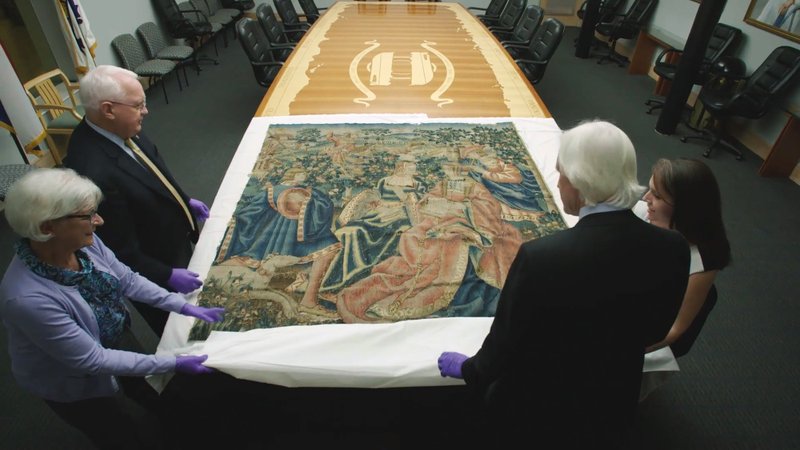 By JAMIE STENGLE
Dec. 14, 2016
DALLAS (AP) — A 16th century tapestry taken by a U.S. officer from Adolf Hitler's Eagle's Nest retreat near the end of World War II is being returned to Germany.
The tapestry will be formally returned Friday in a ceremony in Munich, where it will be eventually displayed at the Bavarian National Museum.
The tapestry's trip home began after the officer's daughter donated it to the National World War II Museum in New Orleans. Experts there decided to try to find its rightful owner.
Robert Edsel, founder of the Monuments Men Foundation for the Preservation of Art, helped untangle the mystery. The grandson of the Munich art gallery owner who sold the tapestry to Hitler's architect in 1938 told Edsel he believed its sale was not forced, so it was decided to give it to the Bavarian State.