Ex-official gets home detention, jail in theft of remains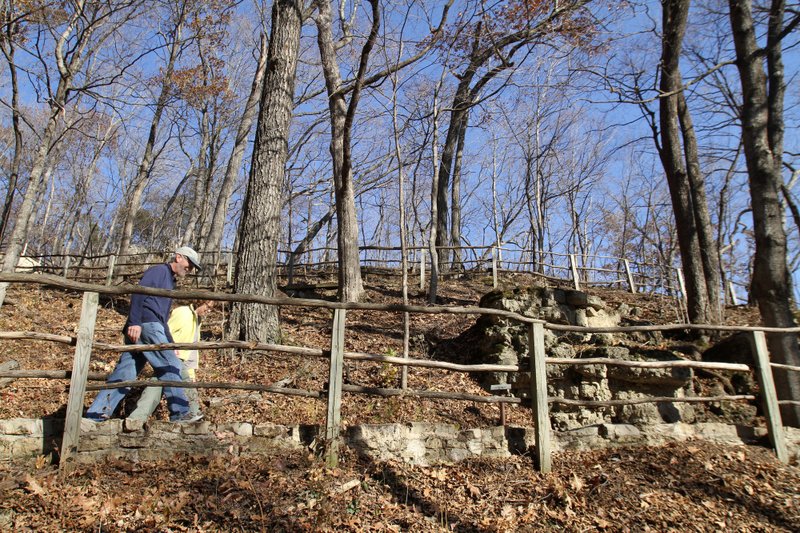 Ex-official gets home detention, jail in theft of remains
Ex-official gets home detention, jail in theft of remains
By RYAN J. FOLEY
Jul. 08, 2016
CEDAR RAPIDS, Iowa (AP) — A retired National Park Service official was sentenced Friday to one year of home detention and 10 weekends in jail for stealing the remains of Native Americans who died hundreds of years ago and stashing them in his garage for decades.
Thomas Munson, former superintendent of Effigy Mounds National Monument in northeast Iowa, received the punishment from a federal magistrate judge during a hearing in Cedar Rapids. The 76-year-old also issued a written apology to Native American tribes that were outraged by his mishandling of their ancestors' bones.
The sentence ends a bizarre and embarrassing chapter for the National Park Service, which is tasked with preserving the picturesque monument site along the Mississippi River that many tribes consider sacred. The park includes hundreds of ancient burial and ceremonial mounds, many in the shape of animals, that were built by Native Americans hundreds of years ago.
During excavations from the 1950s to the 1970s, scientists dug up bones and skeleton fragments tied to more than 40 individuals who were buried there. The remains had been kept in the monument's museum collection and were considered historically and archaeologically significant.
Munson has admitted that he ordered a subordinate to pack the bones into two cardboard boxes in 1990, and then drove them to his garage across the river in Prairie du Chien, Wisconsin. They stayed there for more than two decades but suffered damage due to inappropriate storage conditions.
Munson told investigators he was concerned about a federal law set to take effect later in 1990 that required museums to return remains and any associated burial objects to affiliated tribes. Munson said he believed it would allow tribes to make suspect claims that would wipe out the monument's collection of burial objects, which he saw as more valuable than the bones. Once the remains disappeared, tribes could not make claims on the burial objects.
The National Park Service learned soon after Munson's retirement in 1994 that the remains had disappeared, but he always denied taking them. That changed in 2011, when the agency opened a fresh inquiry under new superintendent Jim Nepstad, and Munson returned one of the boxes. The next year, a federal agent recovered the second box during a search of Munson's home.
Munson agreed to plead guilty to embezzling government property last year after lengthy negotiations with prosecutors. He has also agreed to pay $108,000 for investigation and restoration costs.