Walker's call for House vote on health care bill ignored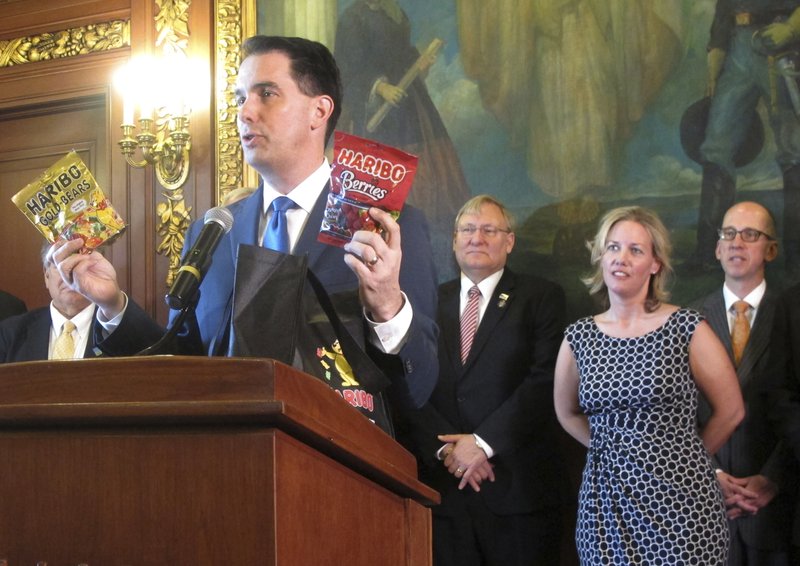 Walker's call for House vote on health care bill ignored
Walker's call for House vote on health care bill ignored
By SCOTT BAUER
Mar. 24, 2017
MADISON, Wis. (AP) — Wisconsin Gov. Scott Walker expressed disappointment Friday with the failure of the Republican plan to overhaul the national health care law but said he remained hopeful that future changes could be made.
Earlier in the day, Walker said on Twitter, in a radio interview and in comments to reporters that the House must take action Friday so the proposal can move over to the Senate. But House Speaker Paul Ryan, after he and President Donald Trump failed to pull together enough support, canceled the vote late in the afternoon and declared that "Obamacare" would remain the law for the foreseeable future.
"Obamacare was broken from the beginning and every day it has not been fixed is disappointing," Walker said in a statement. "We are hopeful that there will be action in Washington to address these failures in a way that allows states to innovate and reform to provide patient-centered health care that does not treat people like a number."
Walker, chairman of the Republican Governors Association, has been careful not to take a firm position on the bill that's faced bipartisan opposition. Walker has repeatedly called it a first step that needs changes, and he repeated that again on Friday when speaking to reporters in Milwaukee.
"They will make changes before it gets to the president's desk," Walker said. "The House will have another opportunity to vote on it. They cannot let it languish. They need to vote on it today."
Walker has been trying to navigate a wide range of opinions on the proposal from Republican governors, including in some states that accepted federal Medicaid money to expand coverage and stand to lose millions under the current bill.
In Wisconsin, health care advocates, the Wisconsin Hospital Association and others have been highly critical of the proposal. The Hospital Association estimates that 311,000 people will lose insurance coverage in Wisconsin over the next decade, and it told Walker in a letter this week that the state was being penalized under the bill.
Walker said there have been a number of improvements to the proposal this week "because of our involvement in this process."
"There are things we'd still like to see and those are things I'm sure the Senate will be inclined to act on in terms of the size of the credit and modifying that," he said Friday morning, referring to subsidies that would be less generous under the bill than current law. "But, the process needs to go forward. As the president said this is the time to do it. And, I hope the House will start the process now and there will be plenty of opportunity to work with the Senate leadership to add additional changes going forward."
Democratic state lawmakers took to Twitter to criticize Walker for coming out in support of the Republican plan.
"Perhaps Gov. should focus more on improving roads, bridges & schools in WI rather than taking health care away from 24 million Americans," said Democratic Senate Minority Leader Jennifer Shilling.
And Democratic Rep. Jimmy Anderson, of Madison, said Walker "has never let terrible policy get in the way of his political ambitions before, why start now?"
___
Associated Press writer Gretchen Ehlke contributed to this report from Milwaukee.
___
Follow Scott Bauer on Twitter at https://twitter.com/sbauerAP and find more of his work at http://bigstory.ap.org/content/scott-bauer