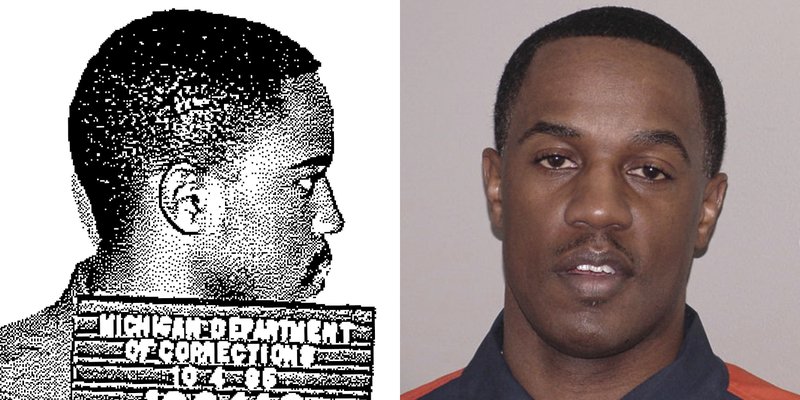 By SHARON COHEN
Jul. 31, 2017
At 48, Damion Todd knows family and friends his age who are already looking ahead toward retirement. He's dreaming of his freedom. A judge recently resentenced Todd, making him eligible for parole next year after more than 30 years behind bars.
Todd was 17 when he was sentenced to life with no parole for fatally shooting a girl while spraying a crowd with gunfire. He and his friends were trying to scare some guys who'd shot at them after a party, he says. Instead, he killed Melody Rucker, 16, and injured her friend. At the time, Todd was heading into his senior year of high school in Detroit. He was co-captain of his football team, hoping for a college scholarship.
In prison, he's taken college courses and mentored younger inmates. But rather than seeing "a silver lining," he says, "I would much prefer to be like a lot of men my age that have lived honest, law-abiding lives."
Expressing shame and regret, he says, "It doesn't excuse what I did, but I'm not that kind of person anymore."
Nearly a decade ago, with help from a friend, Todd contacted Melody's mother, Vera Rucker. "She asked me to promise her that when I was finally released that I wouldn't let her and my family down," he says. "It was a turning point in my life."
After Vera Rucker died, Todd composed a letter to Melody's father. He never sent it, but did read parts of it during his resentencing: "I would never want you to think that I even slightly minimize your pain in her loss, or that I've minimized my role in this tragic incident."
Todd's supporters and friends have offered him jobs and a place to live after he's out. "I'm not naive to how challenging things are going to be, but I have no fears," he says. "I have too many people I owe. I have to go out and be the best person I can be."