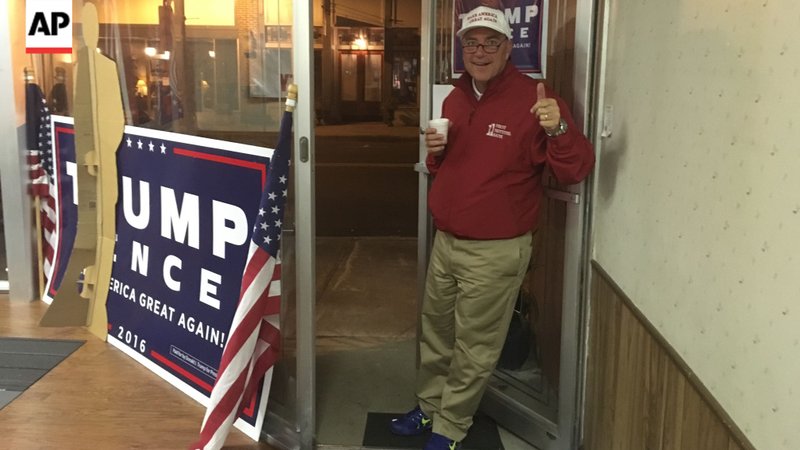 By CLAIRE GALOFARO
Nov. 09, 2016
Jimmy McDonald texted his boss at a Virginia bank Tuesday night, as the election results trickled in and Donald Trump took a solid lead. He said he might need to take Wednesday off to celebrate.
"Historic day," his boss wrote back.
"There's still some good in America," McDonald responded.
Just before midnight, he said he could barely believe it.
"The people have spoken," he cheered. "The people said enough is enough."
McDonald works as vice president of collections at a bank in Tazewell, Virginia, where he spends his days dealing with his neighbors who are struggling. They're losing cars, homes, businesses. He believes Trump is a businessman who is going to look out for working class communities.
"He's going to bring back jobs, he's going to bring back faith in America," he said. "We've held the Senate, we've held the Congress. Now maybe something can get done. He's got four years to do it."