Ray Hackett is the 'How ya gonna clap?' man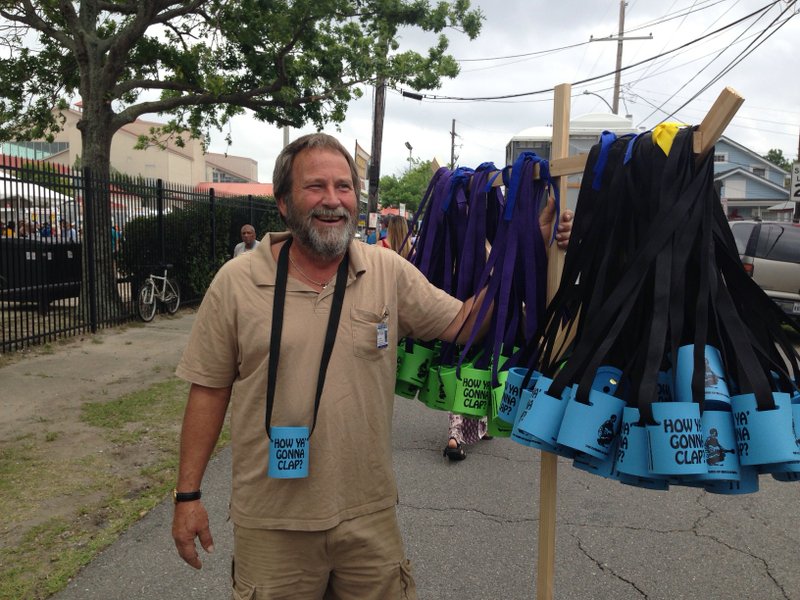 Ray Hackett is the 'How ya gonna clap?' man
Ray Hackett is the 'How ya gonna clap?' man
By Rebecca Santana
May. 04, 2017
Ray Hackett is the "How ya gonna clap?" man. His beverage holders on a string enable festival-goers to keep their beers or other beverages cold while clapping to the music at the same time. He's a New Orleans native who now lives in Buffalo, Missouri, and has been selling his devices at Jazz Fest since 1983. Why?
"Income. Income opportunity. And I've done it so long that people come by and say 'It wouldn't be Jazz Fest without you.' So it's fun. I see a lot of people that I've seen for a long time. Everybody is in a good mood and relaxed. And it's just nice and it's a nice atmosphere."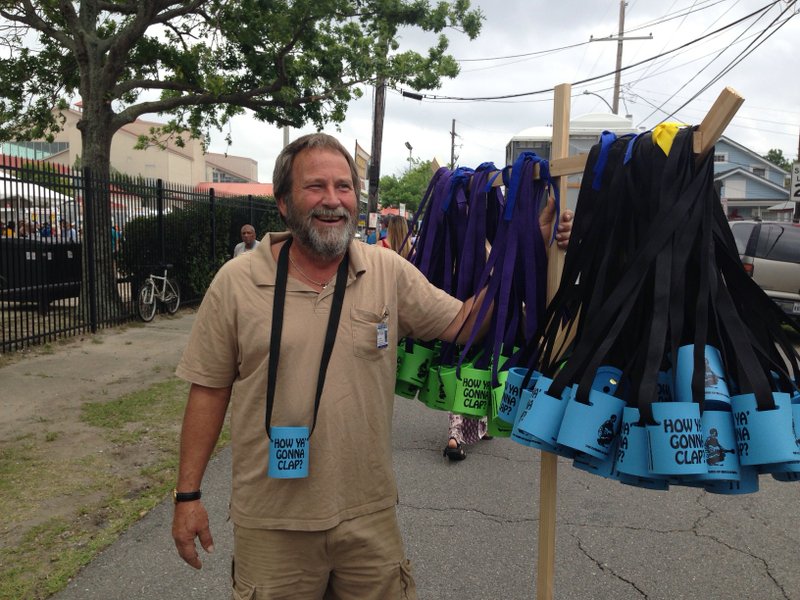 "I grew up in New Orleans, came up with this product, started this business and once it took off I was able to move.... I have a farm up there and manufacture these in my barn and raise vegetables for farmers' markets."
"It's too much fun to quit. It's gotten to the point where I really hardly make any money doing it. Back when the product was new, everybody had them but they last too long!"