Trump's new lawyer is top candidate for White House counsel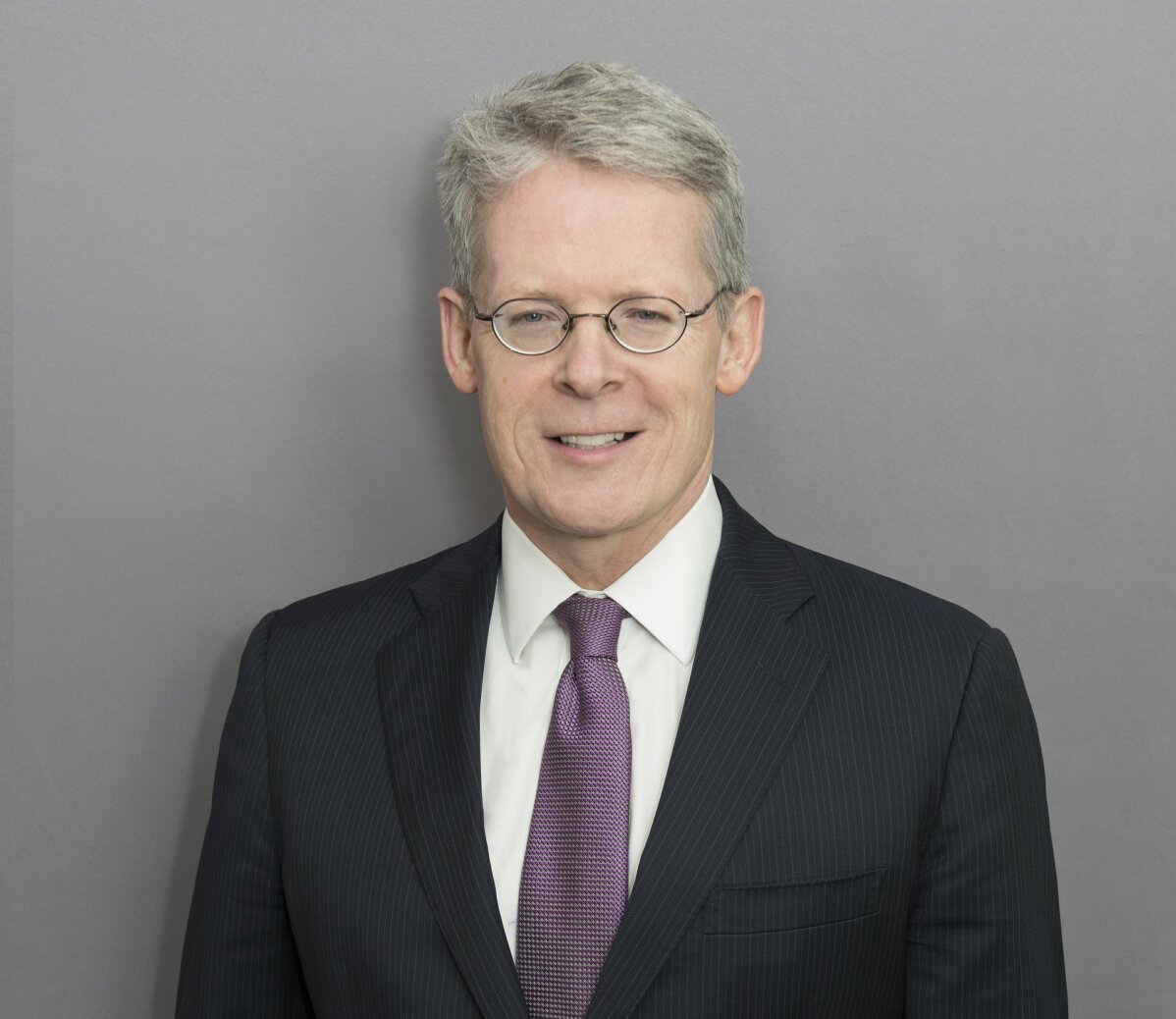 1 of 2

|
This image provided by Williams & Connolly LLP shows attorney Emmet Flood in Washington on Dec. 8, 2015. President Donald Trump has hired Flood, a veteran attorney who represented Bill Clinton during his impeachment process. The White House announced the hiring not long after announcing the retirement of lawyer Ty Cobb, who has been the administration's point person dealing with special counsel Robert Mueller's investigation.(Marissa Rauch/Williams & Connolly LLP via AP)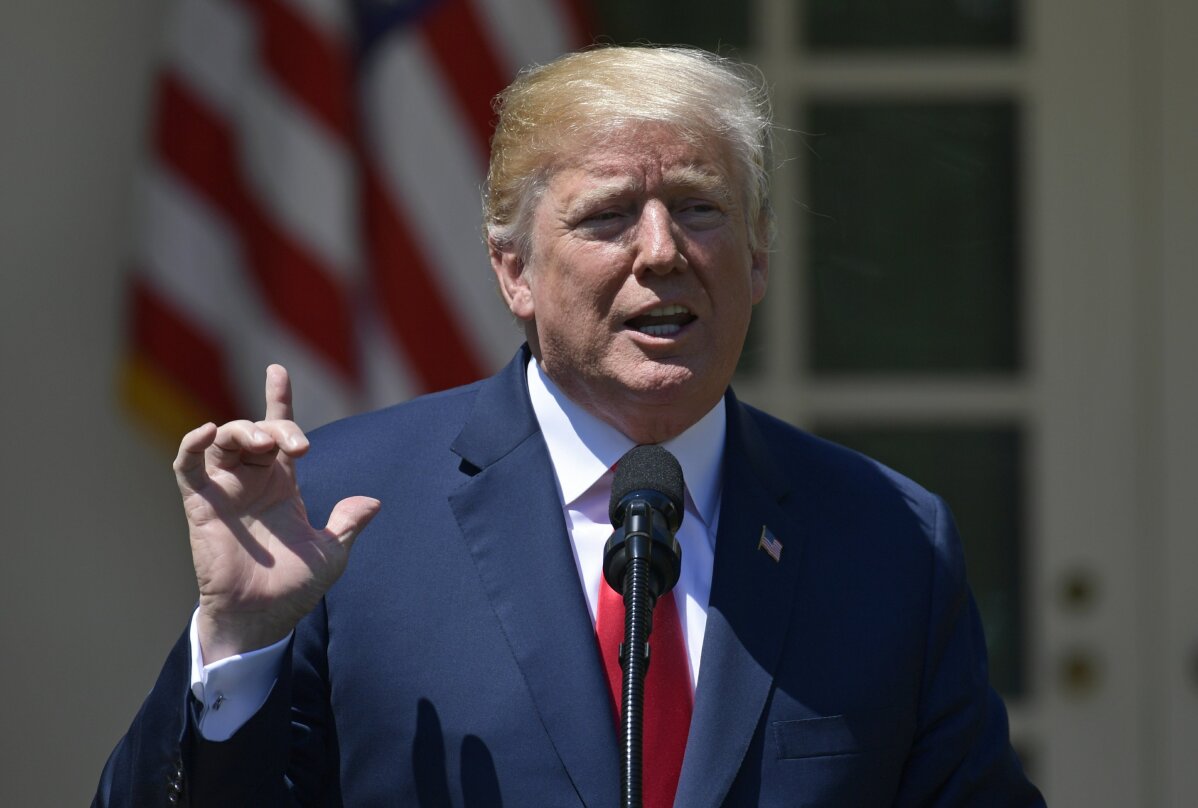 2 of 2

|
President Donald Trump speaks during a National Day of Prayer event in the Rose Garden of the White House in Washington, Thursday, May 3, 2018. (AP Photo/Susan Walsh)
Trump's new lawyer is top candidate for White House counsel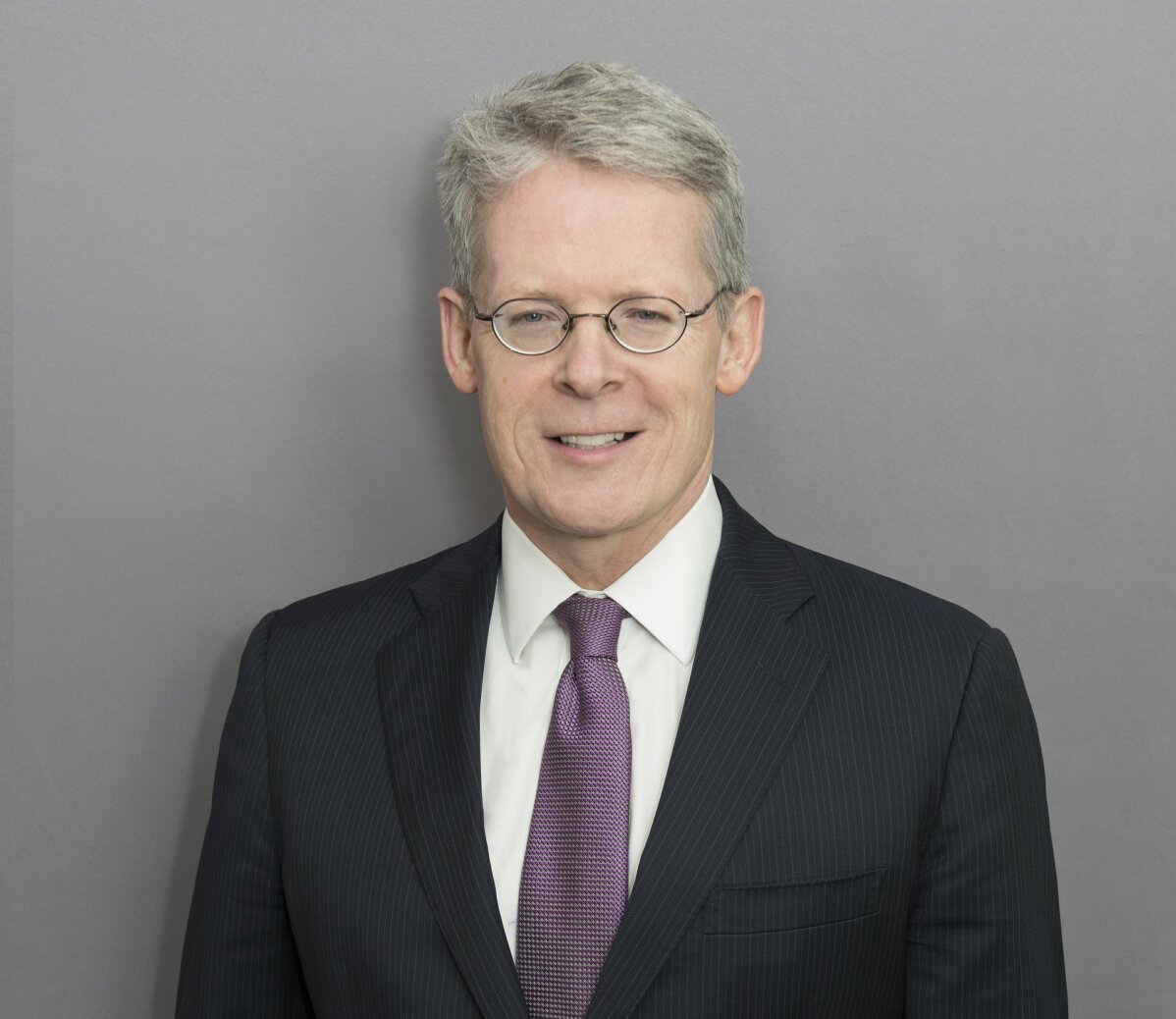 1 of 2

|
This image provided by Williams & Connolly LLP shows attorney Emmet Flood in Washington on Dec. 8, 2015. President Donald Trump has hired Flood, a veteran attorney who represented Bill Clinton during his impeachment process. The White House announced the hiring not long after announcing the retirement of lawyer Ty Cobb, who has been the administration's point person dealing with special counsel Robert Mueller's investigation.(Marissa Rauch/Williams & Connolly LLP via AP)
1 of 2
This image provided by Williams & Connolly LLP shows attorney Emmet Flood in Washington on Dec. 8, 2015. President Donald Trump has hired Flood, a veteran attorney who represented Bill Clinton during his impeachment process. The White House announced the hiring not long after announcing the retirement of lawyer Ty Cobb, who has been the administration's point person dealing with special counsel Robert Mueller's investigation.(Marissa Rauch/Williams & Connolly LLP via AP)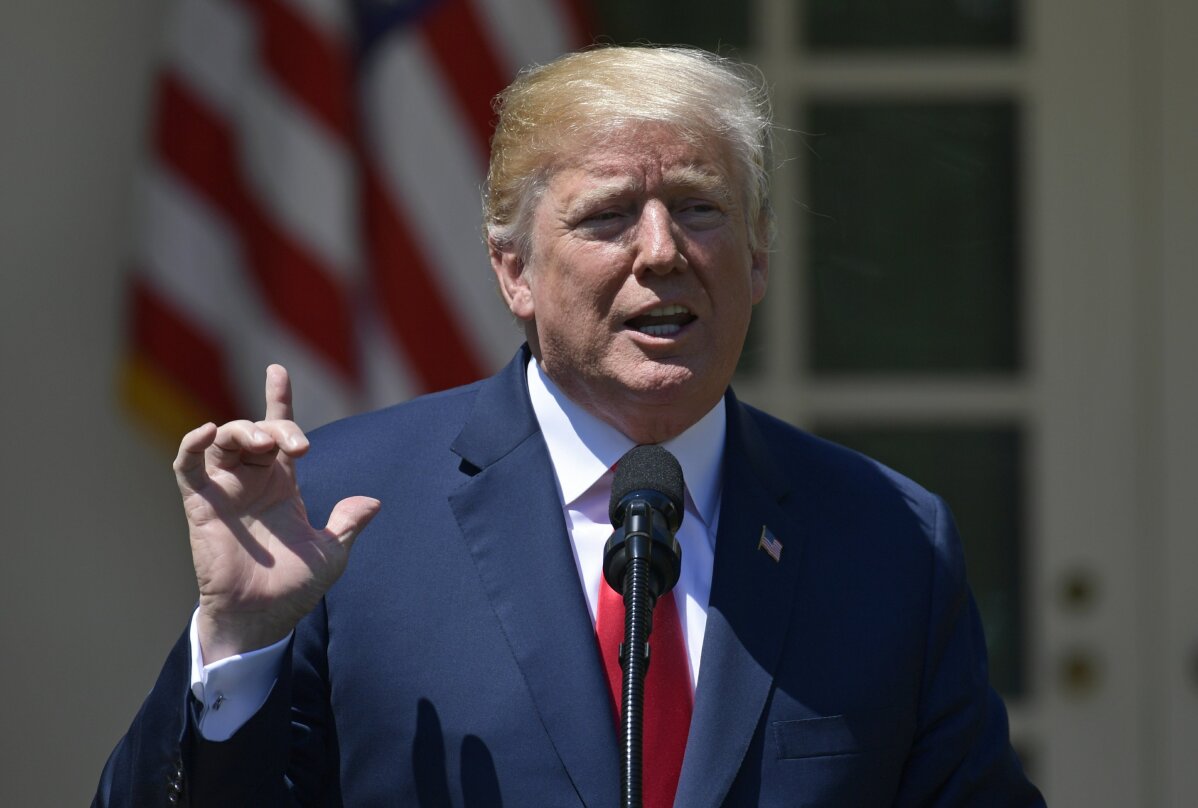 2 of 2

|
President Donald Trump speaks during a National Day of Prayer event in the Rose Garden of the White House in Washington, Thursday, May 3, 2018. (AP Photo/Susan Walsh)
2 of 2
President Donald Trump speaks during a National Day of Prayer event in the Rose Garden of the White House in Washington, Thursday, May 3, 2018. (AP Photo/Susan Walsh)
WASHINGTON (AP) — President Donald Trump's new attorney, Emmet Flood, a veteran of the Clinton impeachment battles, is the leading candidate to replace the White House's top lawyer, several people familiar with the matter said Thursday.
The move would be an effort to prepare for the possibility that Democrats could regain control of the House after the November election and undertake new congressional investigations.
Three people told The Associated Press that Flood is on deck to replace White House counsel Don McGahn, who has been making plans to leave for some time. But two of the people cautioned that the timing was unclear and McGahn's departure was not imminent.
They spoke on condition of anonymity to describe internal White House decision-making.
For now, Flood is replacing outgoing White House lawyer Ty Cobb, who has functioned as a critical point person for special counsel Robert Mueller's investigation. Cobb coordinated dealings with prosecutors, worked closely with Trump's personal lawyers and has repeatedly urged cooperation with the investigation in hopes of bringing it to a quick end.
Flood, whose hiring was announced Wednesday, is likely to advocate a more confrontational approach. He represented President Bill Clinton during his impeachment and served in the White House counsel's office during the George W. Bush administration as it faced a slew of oversight investigations after Republicans lost control of Congress in 2006. That's a situation the Trump administration could find itself in by year's end.
During the Bush years, Flood worked alongside Bill Burck, an experienced Washington defense attorney who now represents McGahn and former Trump chief of staff Reince Priebus in the Mueller investigation.
Democratic majorities in either the House or Senate would give the president's political opponents subpoena power to investigate the administration. Flood's hiring comes amid growing resignation in the White House that the House is likely lost.
White House officials, sensing growing pressure from Mueller's investigation, see Flood as someone to play hard ball with Mueller over interview and document requests, particularly those in which the president could invoke executive privilege.
Flood is also expected to be an important adviser to Trump on whether the president should agree to be questioned by Mueller's prosecutors.
McGahn, who has advocated hiring Flood for months, clashed with Cobb over strategy in responding to Mueller. McGahn is not directly coordinating the White House interactions with Mueller because he himself is a witness. But he has pushed for more frequent and aggressive claims of executive privilege.
McGahn would highly recommend Flood to the president as his replacement, the people familiar with his plans said. One said Trump has told people he wants Flood to replace McGahn at some point.
But Flood's potential elevation is tied in part to the timing of the special counsel's investigation. Officials don't believe it's a good idea to have the White House counsel serve as the point person for dealing with Mueller's team.
As a White House employee, Flood, like Cobb, will not be representing Trump personally, and his conversations with the president won't be covered by attorney-client privilege. That means that investigators could seek to question him, as they did with McGahn.
As White House counsel, McGahn oversees a much larger staff of attorneys and advises the president on the legality of his policy decisions across the administration. The counsel's office is heavily involved in the White House's interactions with Congress, responding to requests for documents and witness interviews and wielding wide latitude to dictate the administration's cooperation with any investigation.