Avid fans of 'The Americans' hope Emmys Cold War will thaw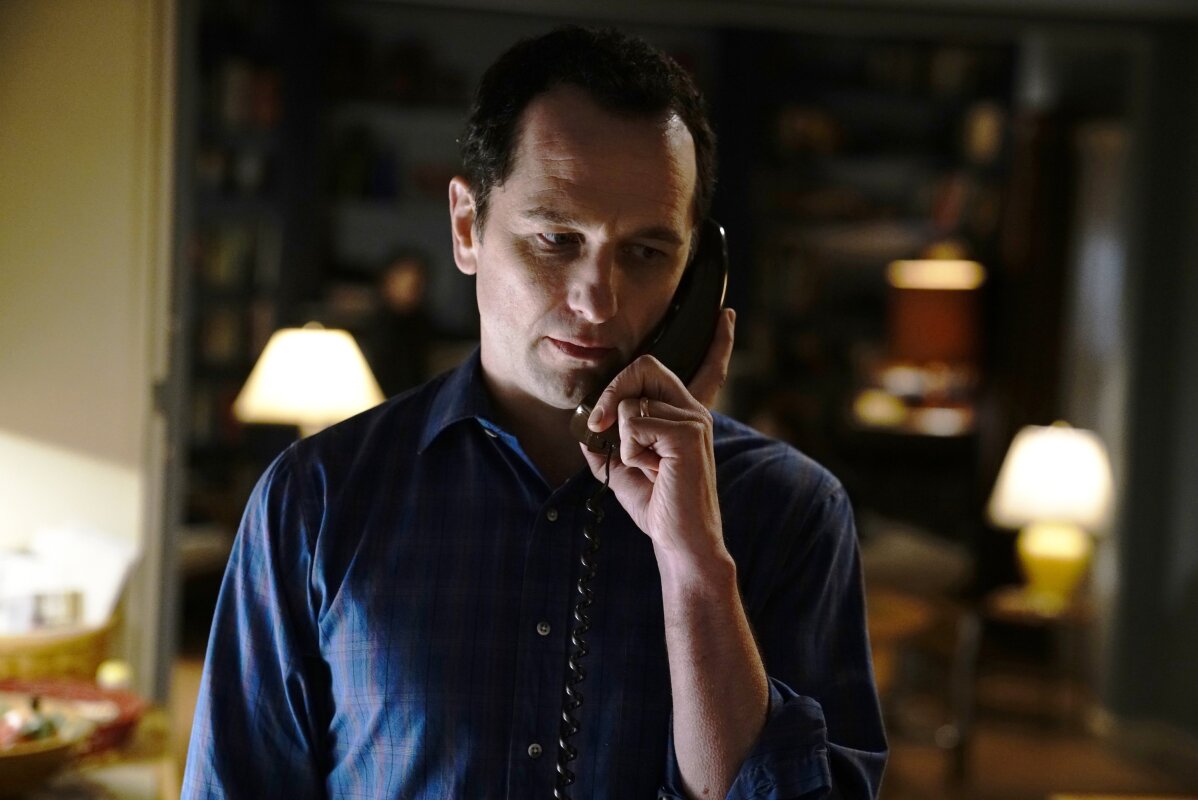 1 of 3

|
This image released by FX shows Matthew Rhys in a scene from "The Americans." Rhys is nominated for an Emmy for outstanding lead actor in a drama series. The 70th Emmy Awards will be held on Monday, Sept. 17. (Patrick Harbron/FX via AP)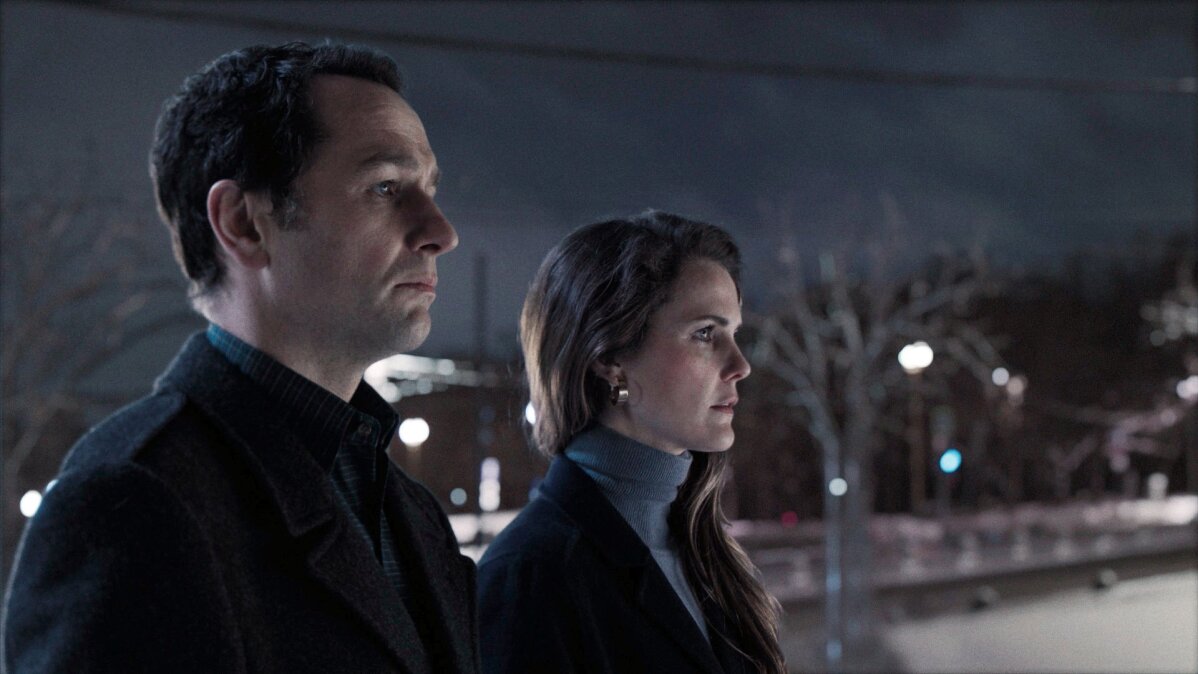 2 of 3

|
This image released by FX shows Matthew Rhys, left, and Keri Russell in a scene from "The Americans." The program iss nominated for an Emmy on Thursday for outstanding drama series. The 70th Emmy Awards will be held on Monday, Sept. 17. Russell and Rhys are also nominated for outstanding actress and actor in a drama series. (FX via AP)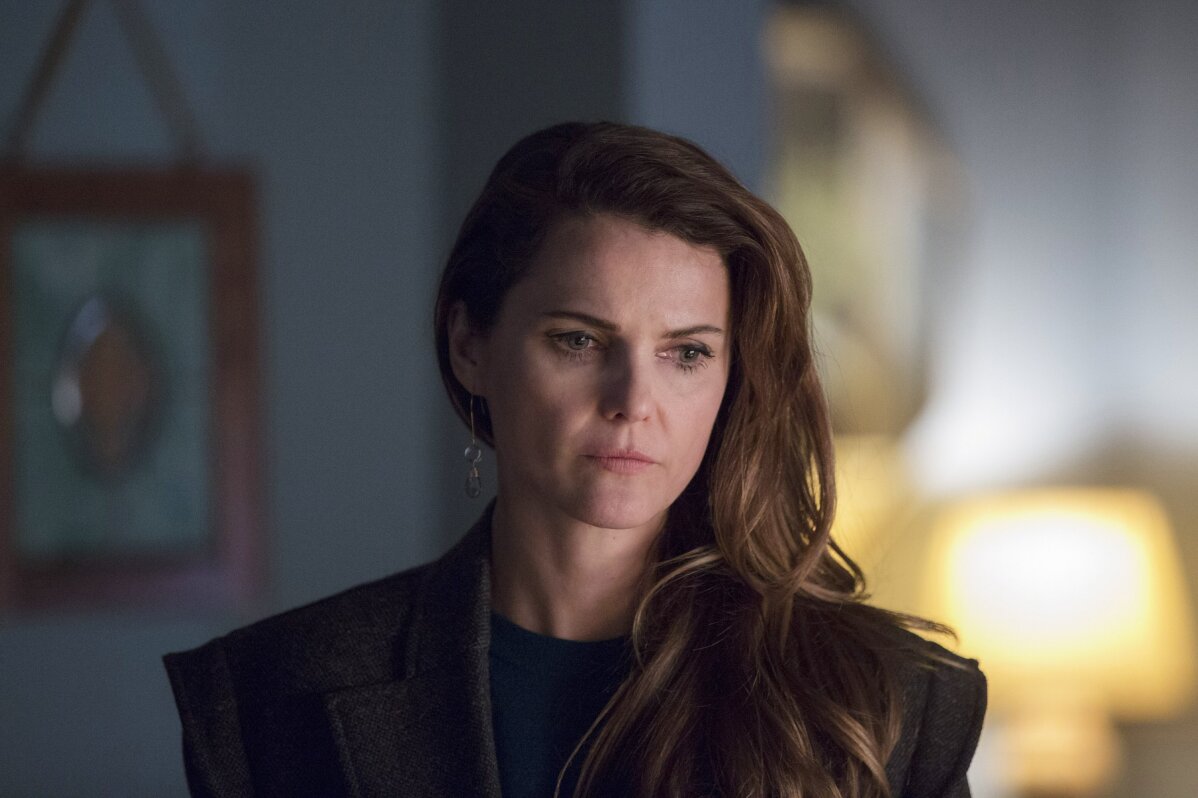 3 of 3

|
This image released by FX shows Keri Russell in a scene from "The Americans." Russell is nominated for an Emmy for outstanding lead actress in a drama series. The 70th Emmy Awards will be held on Monday, Sept. 17. (Eric Liebowitz/FX via AP)
Avid fans of 'The Americans' hope Emmys Cold War will thaw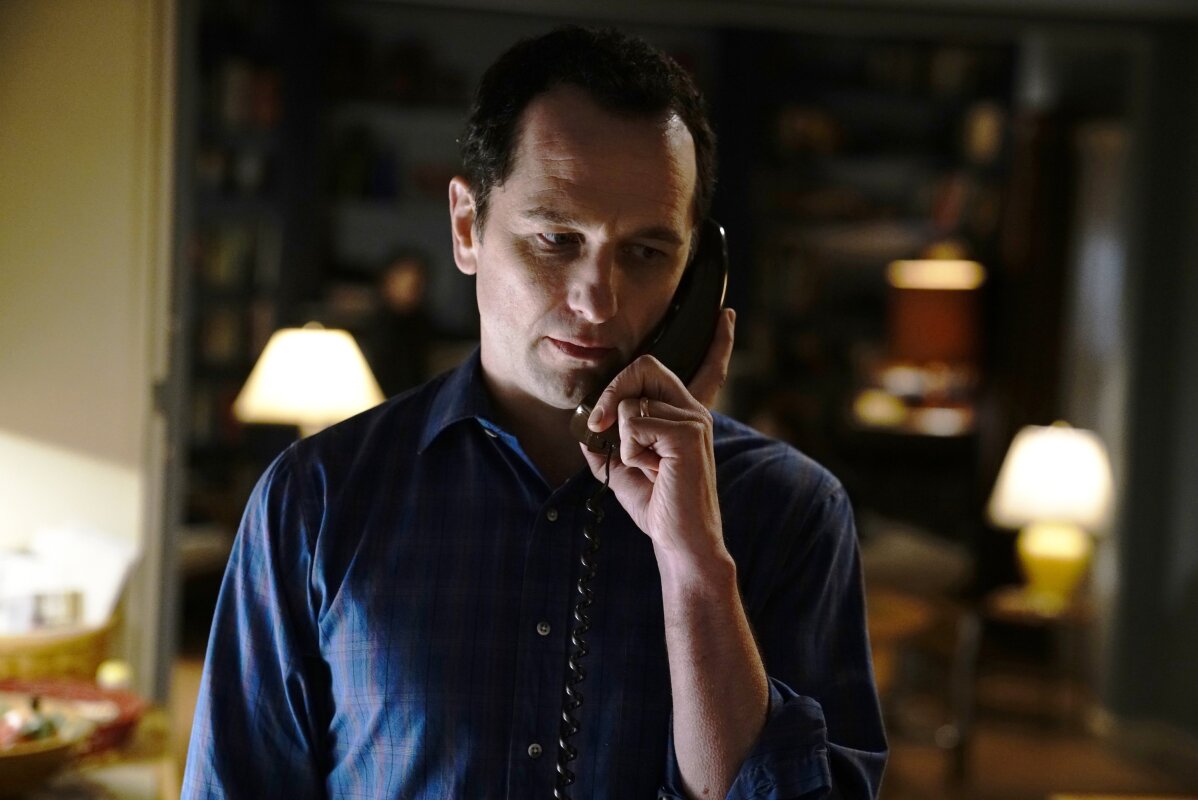 1 of 3

|
This image released by FX shows Matthew Rhys in a scene from "The Americans." Rhys is nominated for an Emmy for outstanding lead actor in a drama series. The 70th Emmy Awards will be held on Monday, Sept. 17. (Patrick Harbron/FX via AP)
1 of 3
This image released by FX shows Matthew Rhys in a scene from "The Americans." Rhys is nominated for an Emmy for outstanding lead actor in a drama series. The 70th Emmy Awards will be held on Monday, Sept. 17. (Patrick Harbron/FX via AP)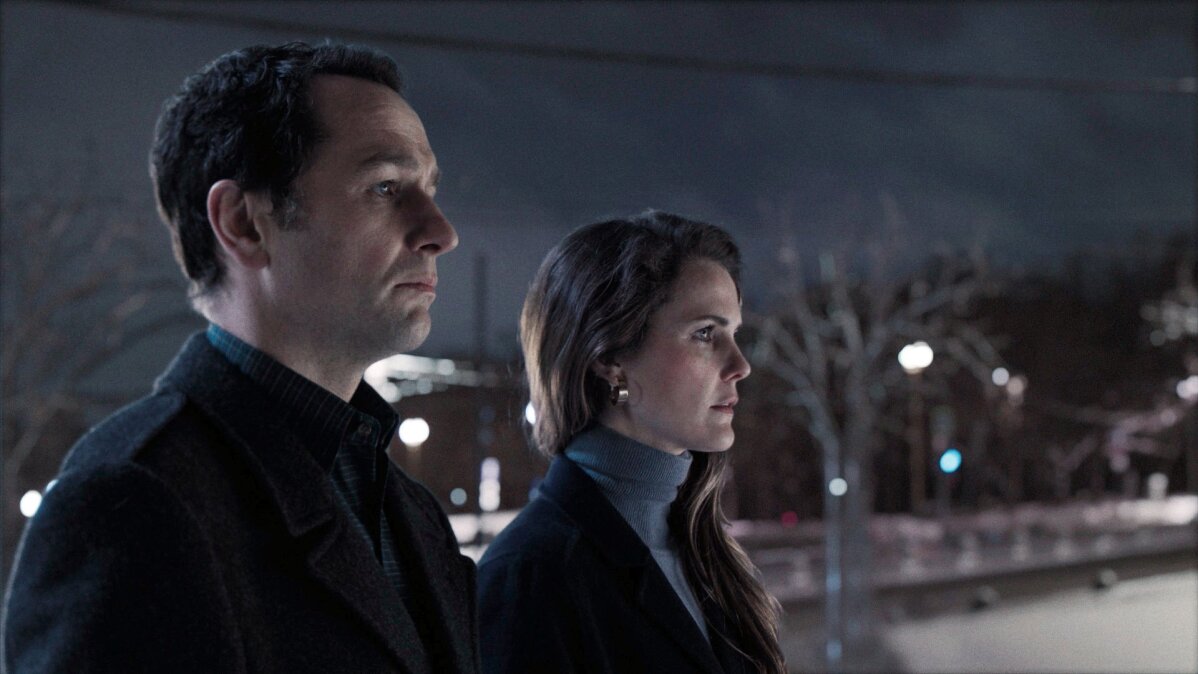 2 of 3

|
This image released by FX shows Matthew Rhys, left, and Keri Russell in a scene from "The Americans." The program iss nominated for an Emmy on Thursday for outstanding drama series. The 70th Emmy Awards will be held on Monday, Sept. 17. Russell and Rhys are also nominated for outstanding actress and actor in a drama series. (FX via AP)
2 of 3
This image released by FX shows Matthew Rhys, left, and Keri Russell in a scene from "The Americans." The program iss nominated for an Emmy on Thursday for outstanding drama series. The 70th Emmy Awards will be held on Monday, Sept. 17. Russell and Rhys are also nominated for outstanding actress and actor in a drama series. (FX via AP)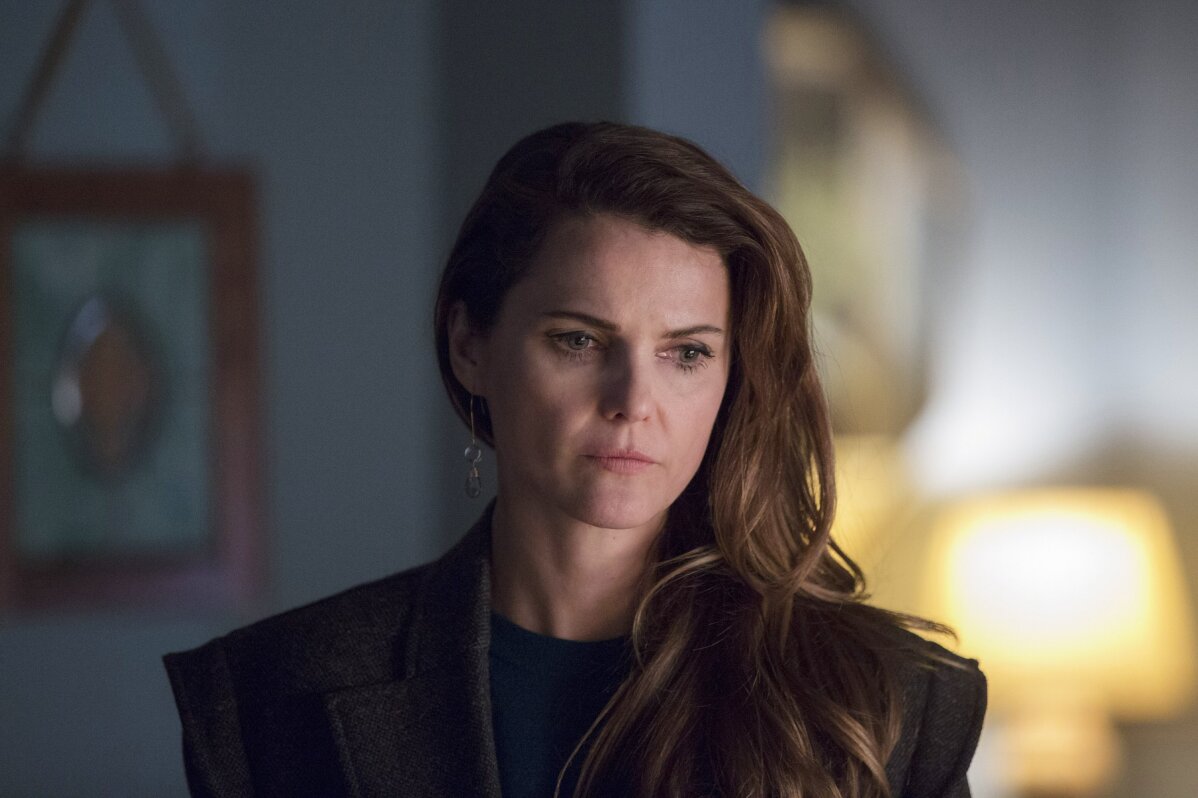 3 of 3

|
This image released by FX shows Keri Russell in a scene from "The Americans." Russell is nominated for an Emmy for outstanding lead actress in a drama series. The 70th Emmy Awards will be held on Monday, Sept. 17. (Eric Liebowitz/FX via AP)
3 of 3
This image released by FX shows Keri Russell in a scene from "The Americans." Russell is nominated for an Emmy for outstanding lead actress in a drama series. The 70th Emmy Awards will be held on Monday, Sept. 17. (Eric Liebowitz/FX via AP)
NEW YORK (AP) — In the end, after six seasons of murder most foul, high-stakes espionage and international intrigue, it somehow felt perfect that the climactic scene of "The Americans" should happen in the most mundane of places: a parking garage.
There was no bloodshed, and not a single bullet fired. "Just four people talking in a parking garage," says executive producer and co-writer Joel Fields. But that scene, and the much-acclaimed series finale it anchored, was deeply true to the ethos of a show that was never really about action anyway, despite the body count or the sweeping themes at play. It was about a marriage. The show became big by going small.
Monday's Emmys will be the TV academy's last chance to honor the FX spy drama which, after being passed over in major categories during its run, is up for four, including drama series and acting nods for Matthew Rhys and Keri Russell, aka Philip and Elizabeth Jennings. (It has won two guest acting awards for Margo Martindale.) Avid fans of the series are rooting for the KGB spy couple, who did lots of REALLY bad stuff but were still always the ones you cared about.
Is it time for the critically adored but Emmy-ignored series to finally get its due? This for a show whose fan base includes, famously, former President Barack Obama, whose fandom led to a state dinner invitation for Russell and Rhys. Other fans, according to the show, include Canadian Prime Minister Justin Trudeau, U.N. Ambassador Nikki Haley, and the current head of the CIA, Gina Haspel.
"For unknown reasons this show flew under the radar for a while, and that was something we scratched our heads about," says Eric Schrier, president of original programming at FX. But he says the critical response to the show has been gratifying, as have other awards, like AFI and Peabody honors.
Schrier says the "best marriage I ever made" (besides his own) was matching series creator and writer Joe Weisberg, a former CIA agent, with co-writer Fields. Weisberg says the two are now "walking around in a constant state of relief" that the show worked the way it did. "Not only could it be a disaster from the get-go," Weisberg says, "but it walked a pretty fine tonal line. It could have turned ridiculous at any time."
Not that the premise was ridiculous: It was based on real-life sleeper spies who built lives in the United States, had children, posed as normal families. Though "The Americans" was inspired by the 2010 arrests of 10 Russian sleeper spies in the United States, the show was set in the Reagan era, to more easily convey the tinderbox state of U.S.-Soviet relations.
That was 2013. A lot has happened since on the U.S.-Russia front, of course, and more recently, "The Americans" became known as one of the more topical and relevant shows on TV.
But flashback to the end of the first season, when ratings weren't at their best. The question arose as to whether the show should go broader, becoming more of a traditional spy series. The writers say FX chief John Landgraf told them he'd thought about it, but decided that would "destroy the very thing that's making the show good," Weisberg says — the intimacy of it. "In a lot of ways, I think that's when we really found the voice of the show."
Actress Holly Taylor, who played daughter Paige Jennings, says the cast felt the same way. "I was excited that they kept it true to themselves, wrote what they wanted to write," Taylor says now. "I think that's what made all the difference to real fans of the show."
It was also around then that the writers essentially decided how the show would eventually end (stop reading here if you're still catching up!) They began a "furious amount of writing" and ended up with a long document — they call it their bible — mapping out each character's journey.
They're still surprised they were able to stick to it. But there they were, shooting the final season, with the same idea — that when it all came crashing down, and it happened fast, that Philip and Elizabeth didn't lose their lives or even their freedom, but something breathtakingly profound nonetheless: they lost their children, to the American life they had to flee.
Taylor saw the script only a week and a half before shooting. "Like all of us, that final script left me speechless," she says. Not just the parking garage scene, where they finally faced off with FBI agent (and neighbor!) Stan, or the scene where Paige shocked her parents by getting off that train to Canada, but all of it.
"I could never have thought of that ending myself," she says. "You conjure up your own theories and talk to your castmates and your friends, but none of us came up with anything like that. They managed to satisfy every storyline."
Well, not EVERY storyline. Fans still have questions. Was Renee, Stan's wife, a KGB spy or not? What's going to happen to poor Henry at boarding school? Will Stan pay for college? (They didn't exactly get to work out the details.) And will the imminent collapse of the Soviet Union mean an eventual family reunion?
The writers don't like to speculate, saying that the answers are really in the hands of the audience. They're just happy that "there seems to be a general consensus that we didn't (mess) things up at the end," Weisberg says, using a spicier word. "People care so much about these series and invest so much in them."
Taylor says she's still getting questions. "Recently I posted a vacation picture from Montreal, and some people wrote, 'So Paige made it to Canada after all?'"
She herself assumes that Paige has moved far away from the espionage business, "but you never know. Maybe in the spinoff, she's in the FBI."
First things first, though: "Hopefully we can take home some Emmys this year."