Call him Judge Jerry: Jerry Springer is getting court show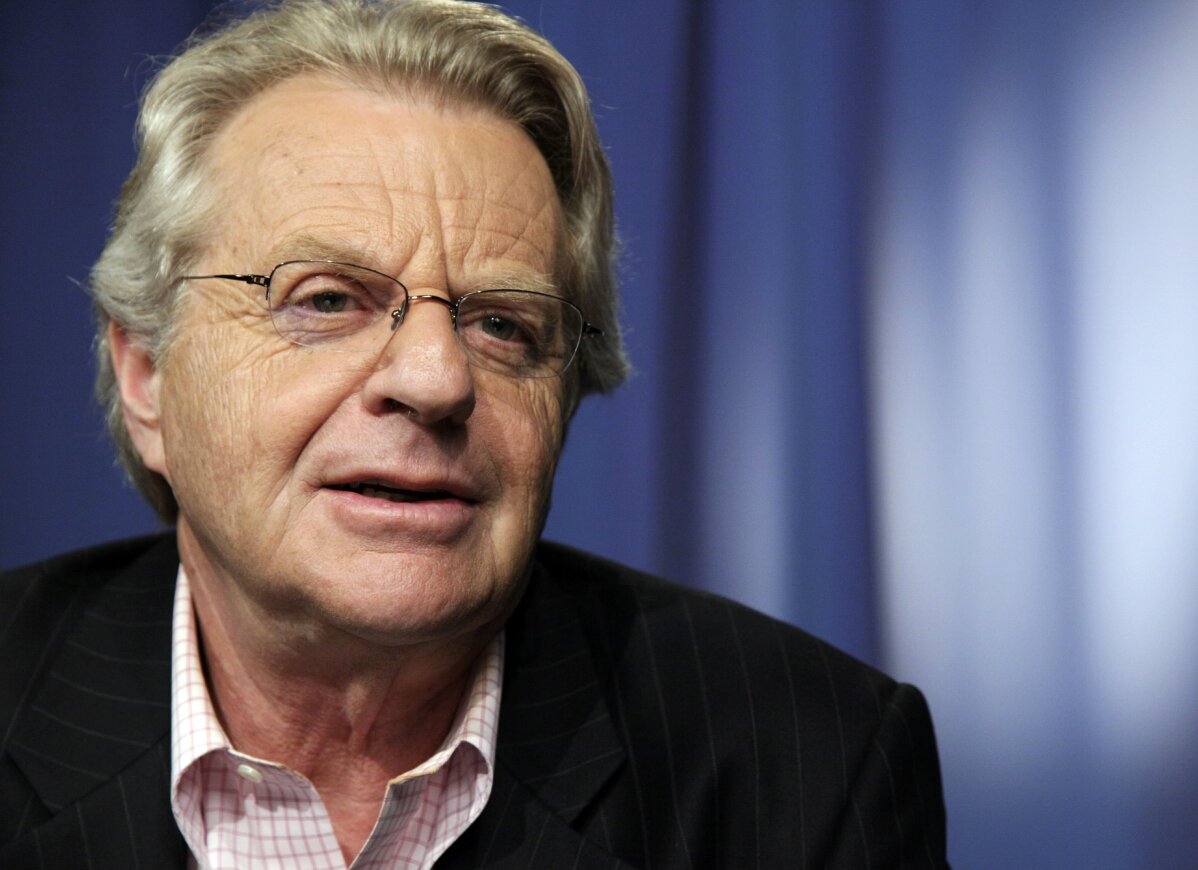 1 of 2

|
FILE - In this April 15, 2010, file photo, talk show host Jerry Springer speaks in New York. NBC Universal Television Distribution on Monday, Nov. 26, 2018, announced "Judge Jerry," a half-hour court program where Springer will hear testimony and render verdicts before a studio audience that will debut in national syndication in the fall of 2019. (AP Photo/Richard Drew, File)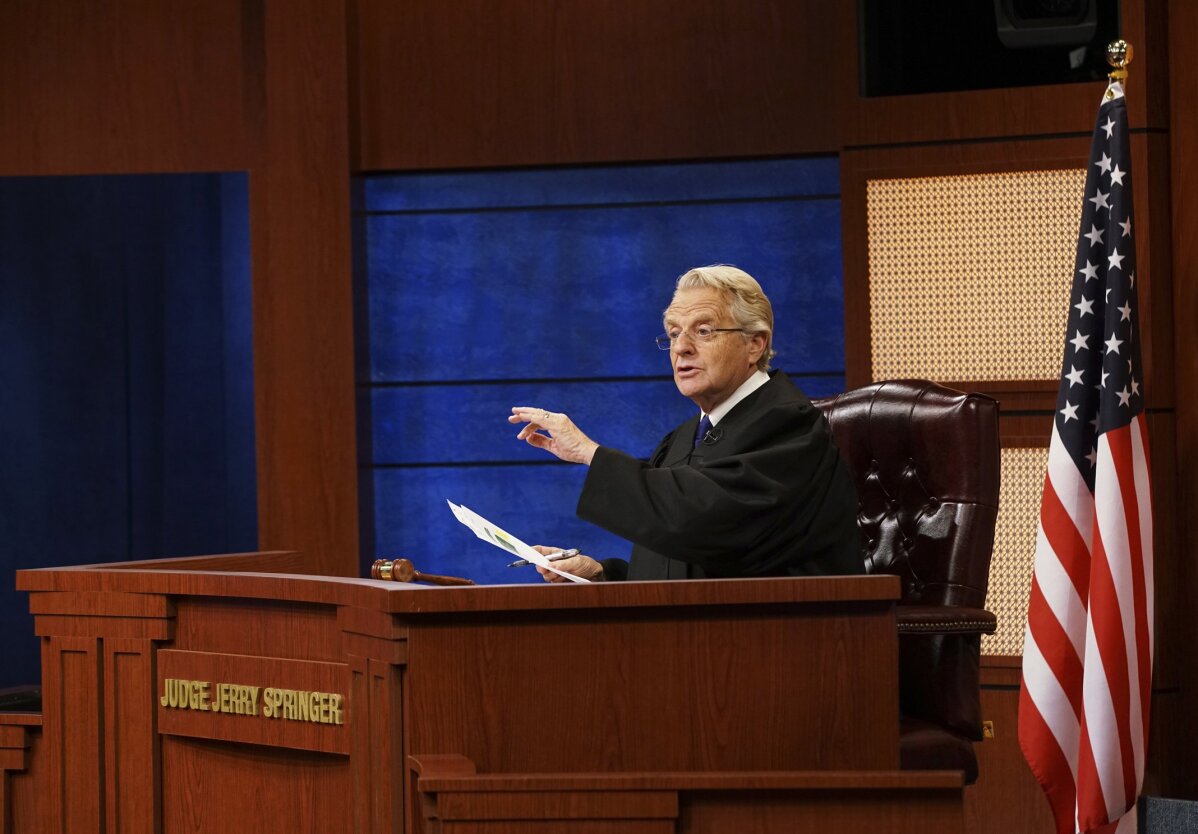 2 of 2

|
In this undated image provided by NBC shows Jerry Springer in a scene from "Judge Jerry." NBC Universal Television Distribution on Monday, Nov. 26, 2018, announced the half-hour court program where Springer will hear testimony and render verdicts before a studio audience, that will debut in national syndication in the fall of 2019. (Bennett Raglin/NBC via AP)
Call him Judge Jerry: Jerry Springer is getting court show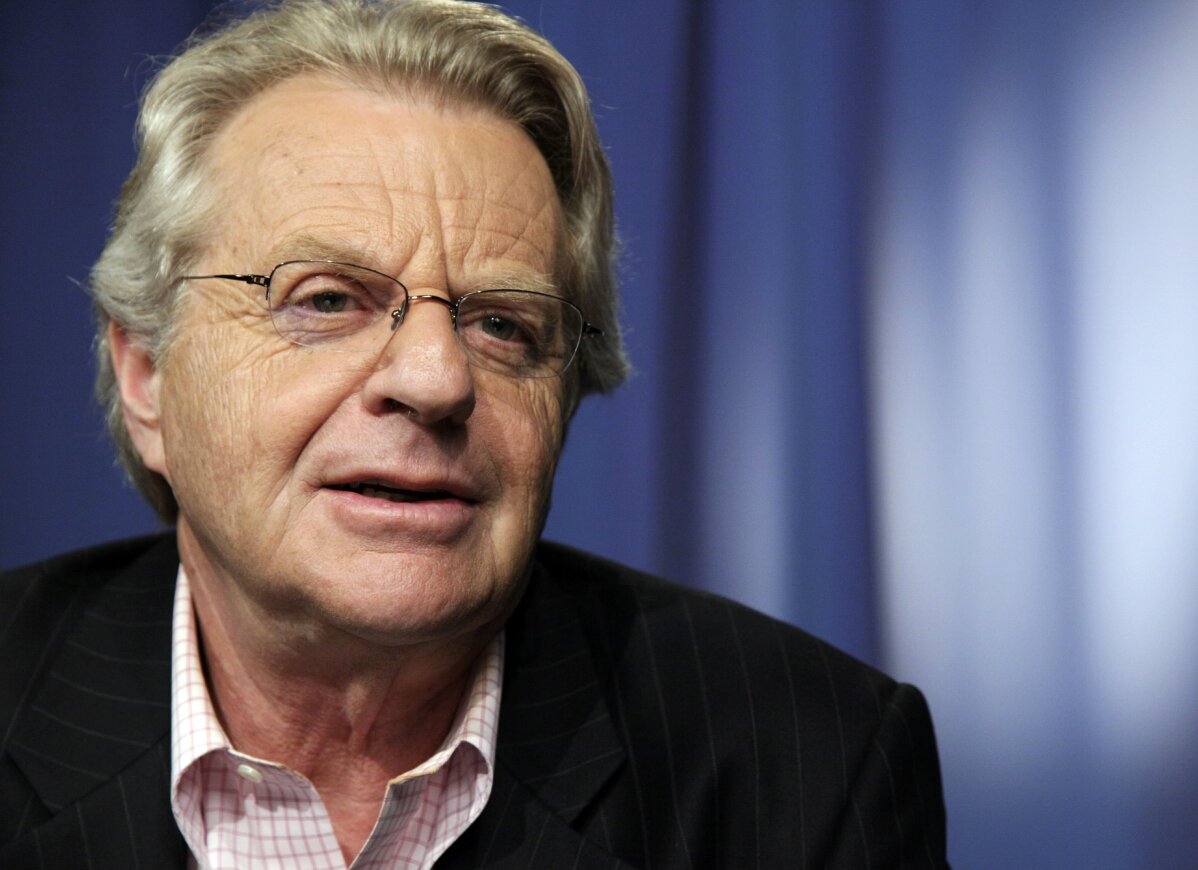 1 of 2

|
FILE - In this April 15, 2010, file photo, talk show host Jerry Springer speaks in New York. NBC Universal Television Distribution on Monday, Nov. 26, 2018, announced "Judge Jerry," a half-hour court program where Springer will hear testimony and render verdicts before a studio audience that will debut in national syndication in the fall of 2019. (AP Photo/Richard Drew, File)
1 of 2
FILE - In this April 15, 2010, file photo, talk show host Jerry Springer speaks in New York. NBC Universal Television Distribution on Monday, Nov. 26, 2018, announced "Judge Jerry," a half-hour court program where Springer will hear testimony and render verdicts before a studio audience that will debut in national syndication in the fall of 2019. (AP Photo/Richard Drew, File)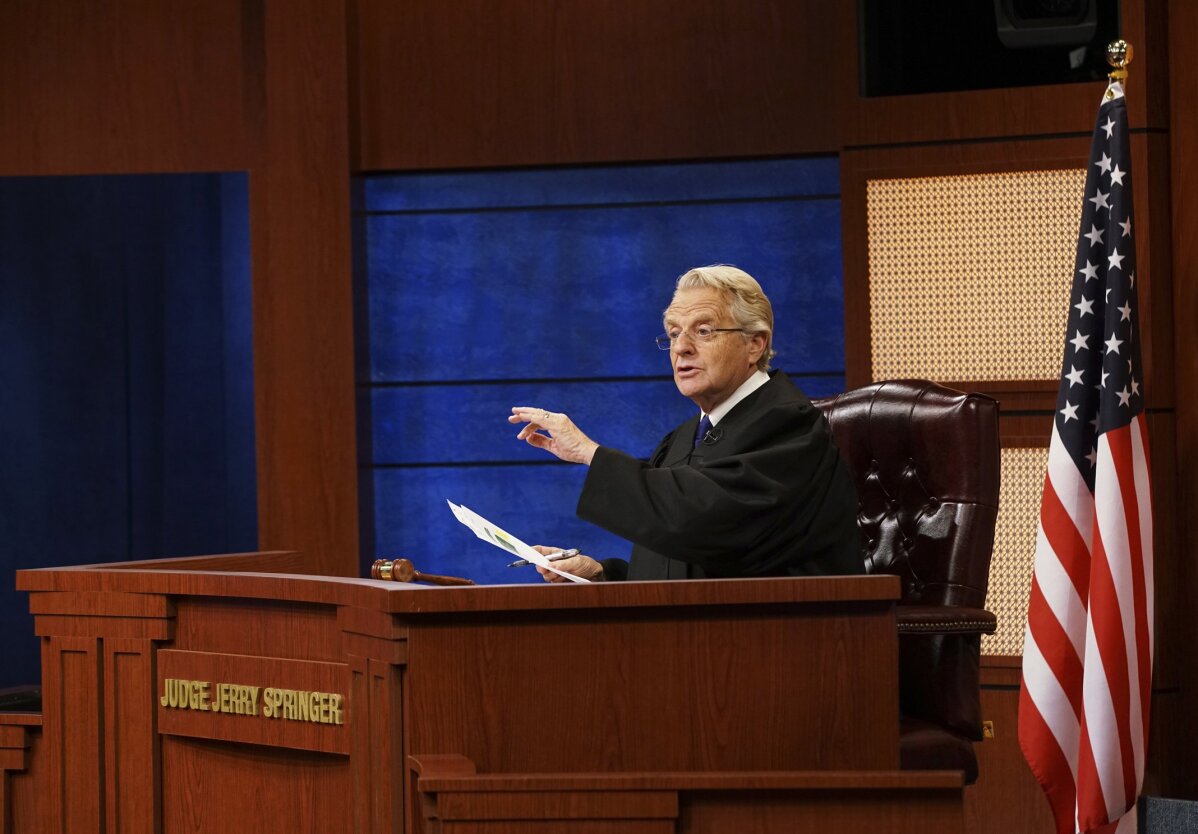 2 of 2

|
In this undated image provided by NBC shows Jerry Springer in a scene from "Judge Jerry." NBC Universal Television Distribution on Monday, Nov. 26, 2018, announced the half-hour court program where Springer will hear testimony and render verdicts before a studio audience, that will debut in national syndication in the fall of 2019. (Bennett Raglin/NBC via AP)
2 of 2
In this undated image provided by NBC shows Jerry Springer in a scene from "Judge Jerry." NBC Universal Television Distribution on Monday, Nov. 26, 2018, announced the half-hour court program where Springer will hear testimony and render verdicts before a studio audience, that will debut in national syndication in the fall of 2019. (Bennett Raglin/NBC via AP)
NEW YORK (AP) — Hopefully there won't be any chairs in this courtroom.
Talk show host Jerry Springer is getting a new TV role as "Judge Jerry," where he'll hear testimony and render verdicts before a studio audience. NBC Universal Television Distribution announced the half-hour court program Monday that will debut in national syndication in the fall of 2019.
The 74-year-old TV host is best known for "The Jerry Springer Show," in which guests loudly, and at times violently, meted out their own brand of justice over 27 seasons. Springer started his career as a lawyer in Cincinnati.
In a statement, Springer says he'll be called "honorable" for this first time in his life. He says his career is "coming full circle."
"Judge Jerry" will be taped in Connecticut.