Ronaldo faces growing heat from sponsors over rape case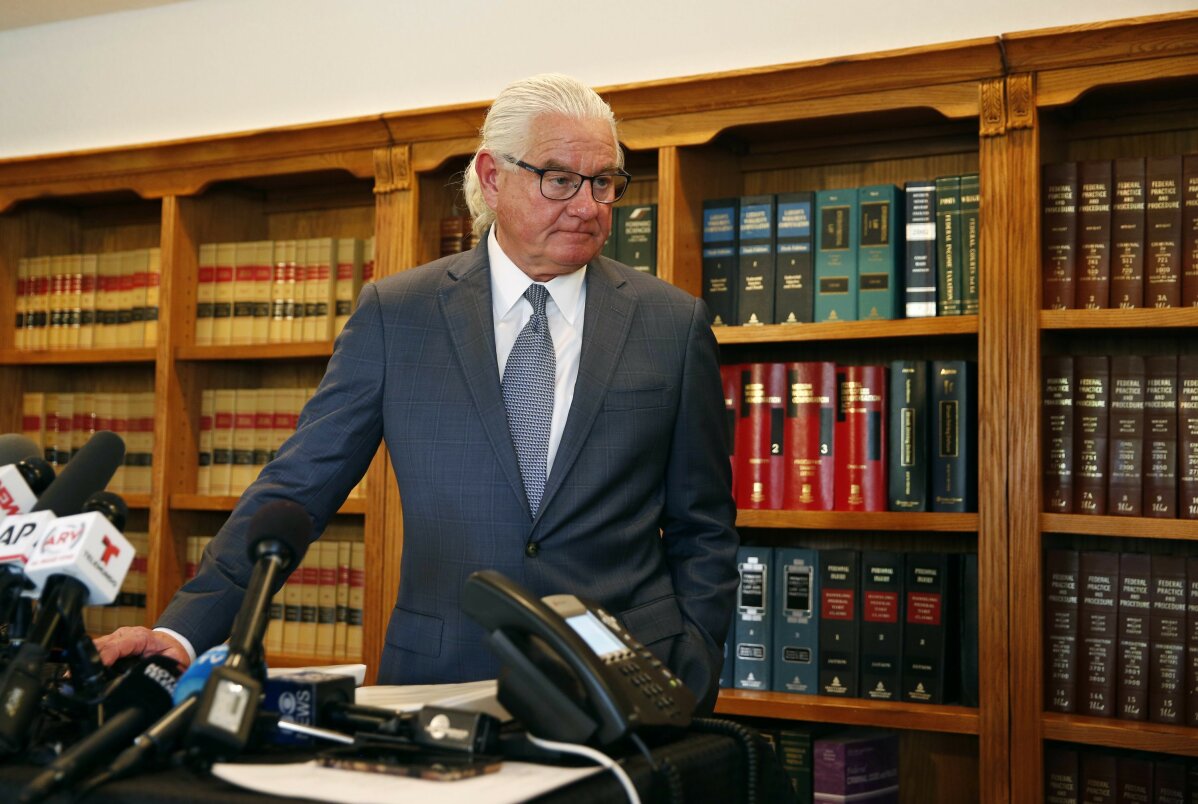 1 of 4

|
Attorney Leslie Stovall speaks during a news conference about rape allegations against soccer star Cristiano Ronaldo, Wednesday, Oct. 3, 2018, in Las Vegas. Stovall represents Kathryn Mayorga, of Nevada, who is alleging Ronaldo raped her in Las Vegas in 2009. (AP Photo/John Locher)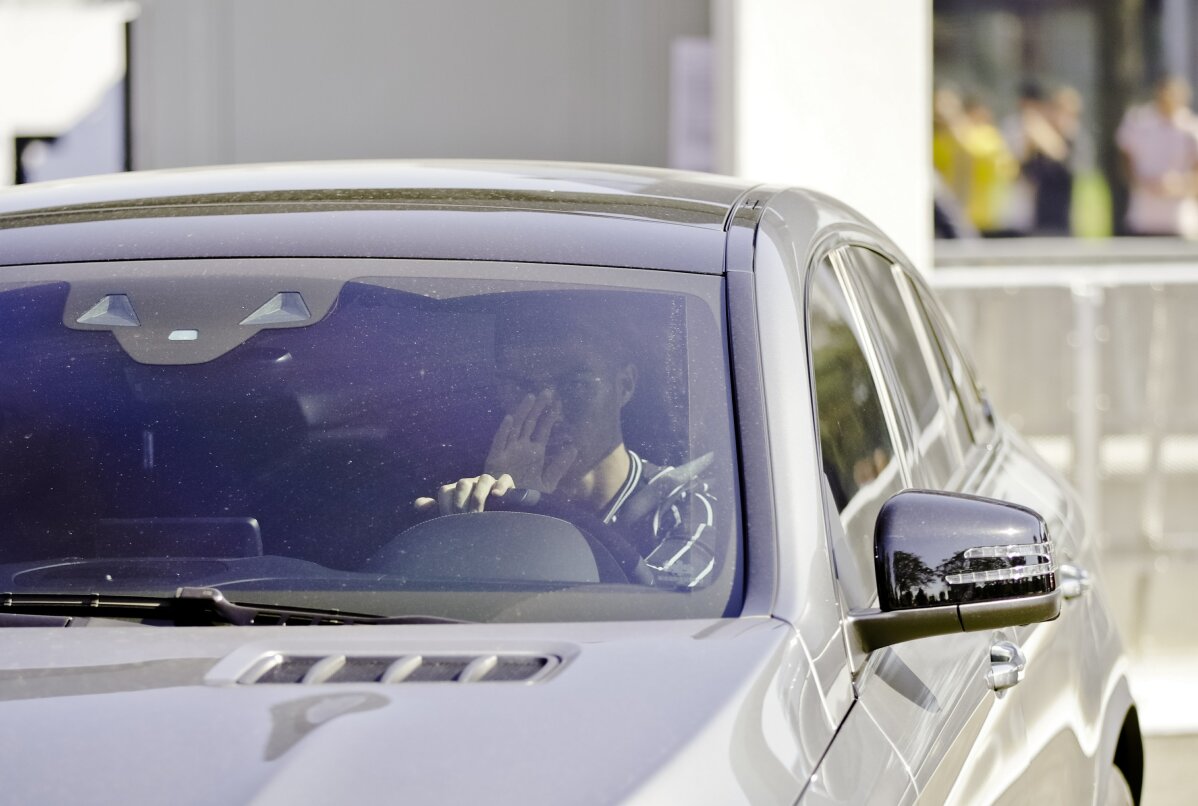 2 of 4

|
Juventus' Cristiano Ronaldo drives his car as he leaves after completing a training session at the Juventus center in Turin, Italy, Thursday, Oct. 4, 2018. Lawyers for a Nevada woman who has accused Cristiano Ronaldo of raping her say a psychiatrist determined she suffers post-traumatic stress and depression because of the alleged 2009 attack in Las Vegas. (AP Photo/Luca Bruno)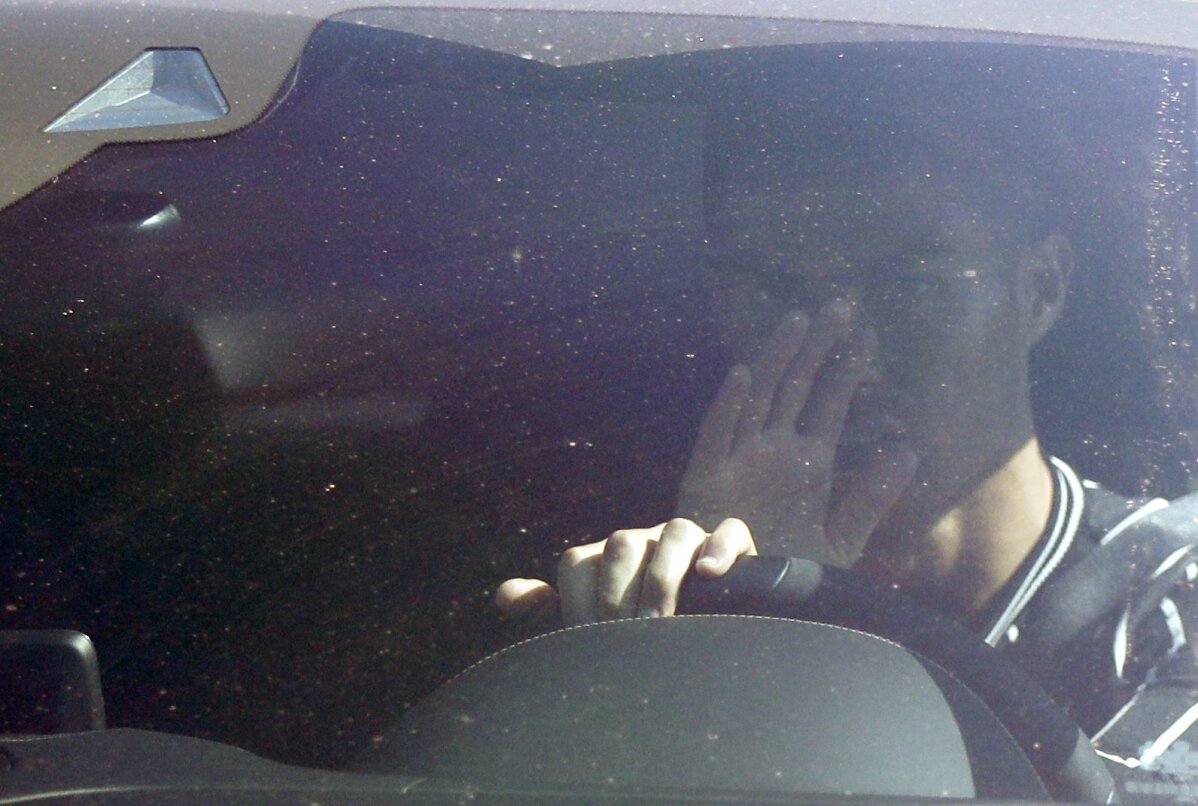 3 of 4

|
Juventus' Cristiano Ronaldo drives his car as he leaves after completing a training session at the Juventus center in Turin, Italy, Thursday, Oct. 4, 2018. Lawyers for a Nevada woman who has accused Cristiano Ronaldo of raping her say a psychiatrist determined she suffers post-traumatic stress and depression because of the alleged 2009 attack in Las Vegas. (AP Photo/Luca Bruno)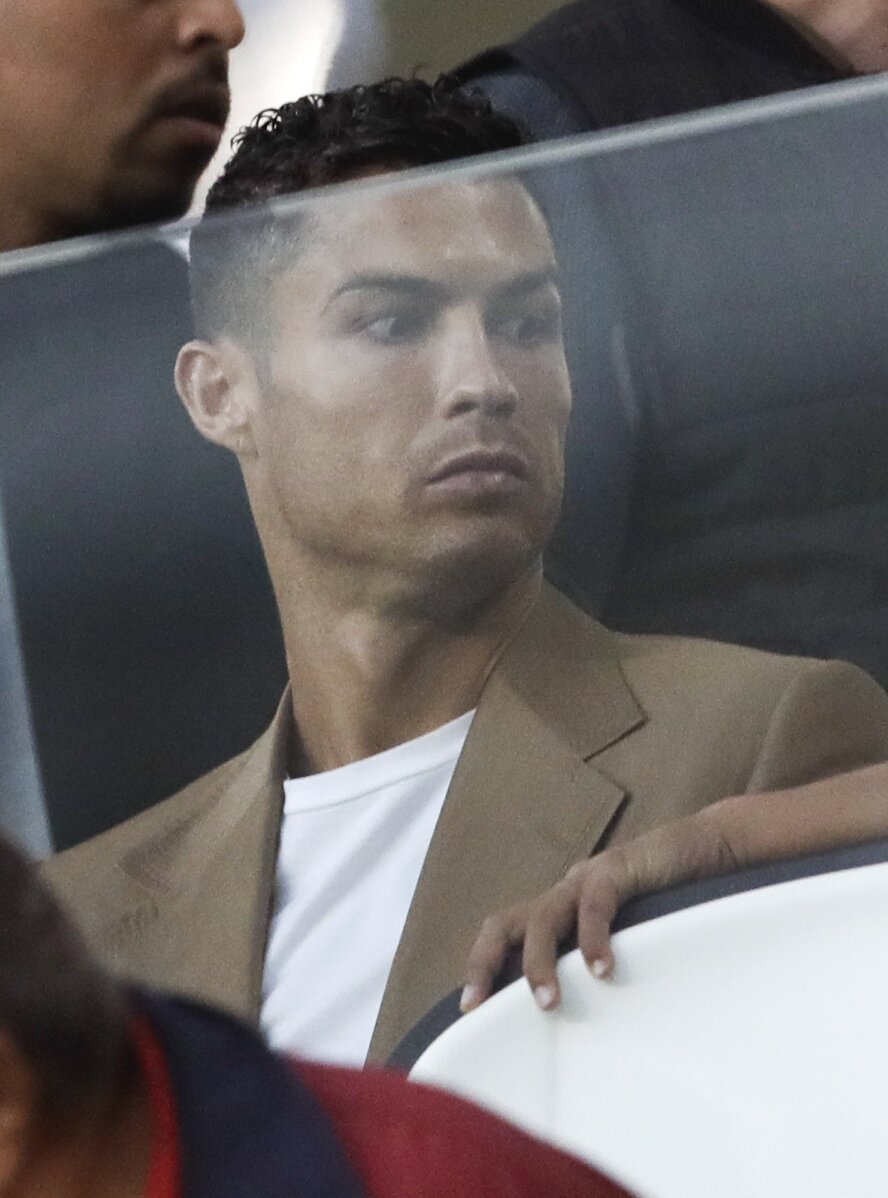 4 of 4

|
FILE - In this Tuesday, Oct. 2, 2018 file photo, Juventus forward Cristiano Ronaldo sits in the stands during a Champions League, group H soccer match between Juventus and Young Boys, at the Allianz stadium in Turin, Italy. Lawyers for a Nevada woman who has accused Cristiano Ronaldo of raping her say a psychiatrist determined she suffers post-traumatic stress and depression because of the alleged 2009 attack in Las Vegas. Kathryn Mayorga's attorney, Leslie Stovall, told reporters Wednesday that the psychiatrist's medical opinion is that Mayorga's psychological injuries made her "incompetent" to legally reach a non-disclosure settlement with Ronaldo's representatives in 2010. (AP Photo/Luca Bruno, File )
Ronaldo faces growing heat from sponsors over rape case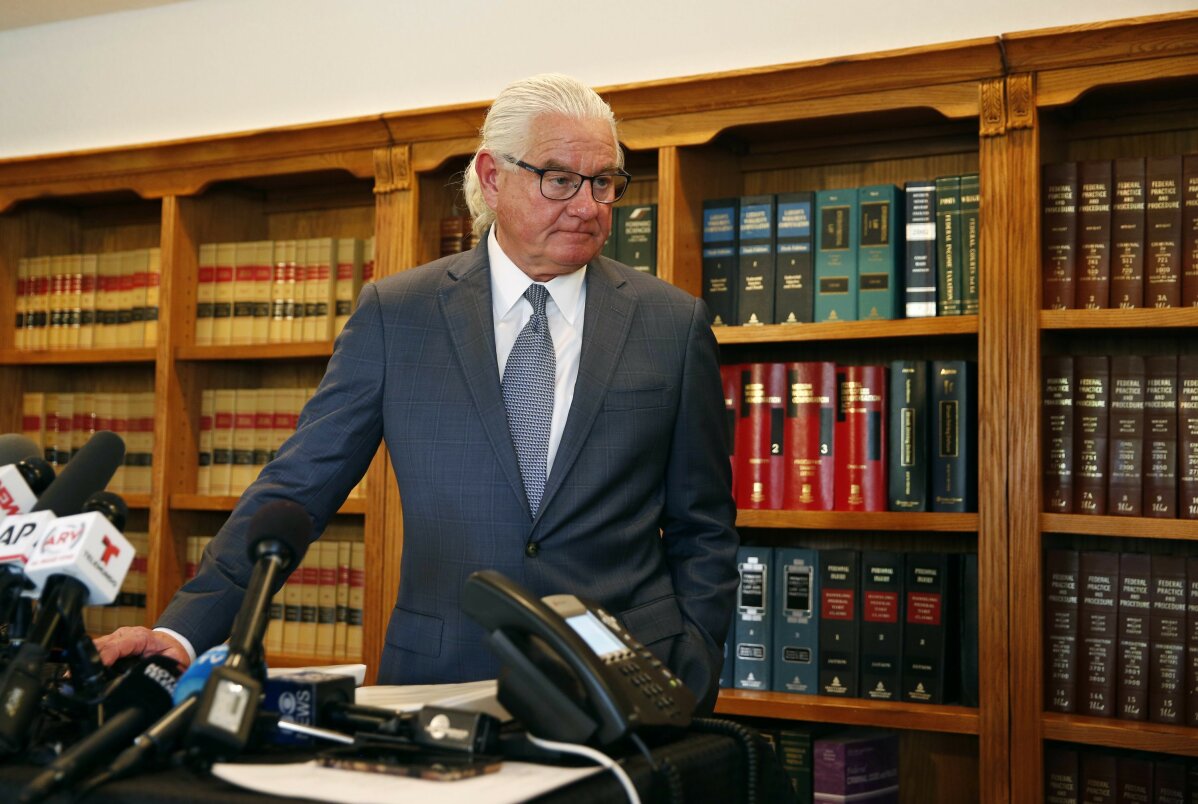 1 of 4

|
Attorney Leslie Stovall speaks during a news conference about rape allegations against soccer star Cristiano Ronaldo, Wednesday, Oct. 3, 2018, in Las Vegas. Stovall represents Kathryn Mayorga, of Nevada, who is alleging Ronaldo raped her in Las Vegas in 2009. (AP Photo/John Locher)
1 of 4
Attorney Leslie Stovall speaks during a news conference about rape allegations against soccer star Cristiano Ronaldo, Wednesday, Oct. 3, 2018, in Las Vegas. Stovall represents Kathryn Mayorga, of Nevada, who is alleging Ronaldo raped her in Las Vegas in 2009. (AP Photo/John Locher)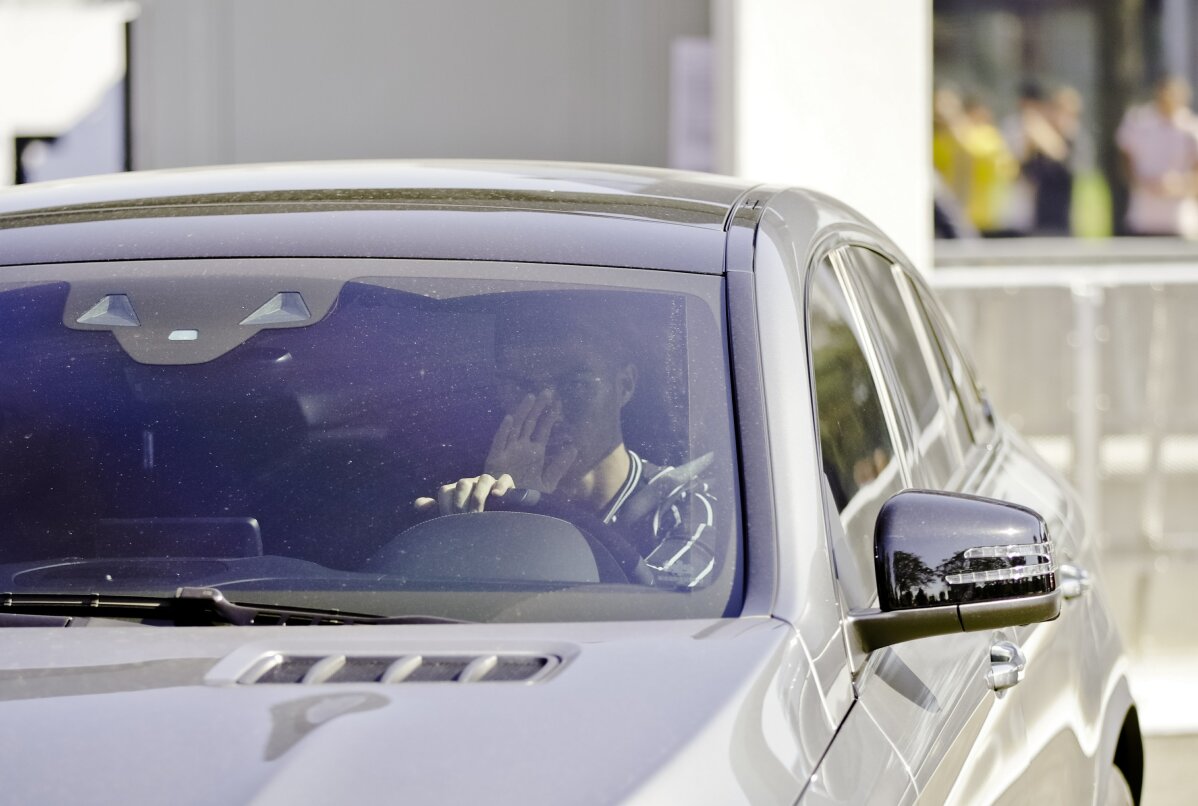 2 of 4

|
Juventus' Cristiano Ronaldo drives his car as he leaves after completing a training session at the Juventus center in Turin, Italy, Thursday, Oct. 4, 2018. Lawyers for a Nevada woman who has accused Cristiano Ronaldo of raping her say a psychiatrist determined she suffers post-traumatic stress and depression because of the alleged 2009 attack in Las Vegas. (AP Photo/Luca Bruno)
2 of 4
Juventus' Cristiano Ronaldo drives his car as he leaves after completing a training session at the Juventus center in Turin, Italy, Thursday, Oct. 4, 2018. Lawyers for a Nevada woman who has accused Cristiano Ronaldo of raping her say a psychiatrist determined she suffers post-traumatic stress and depression because of the alleged 2009 attack in Las Vegas. (AP Photo/Luca Bruno)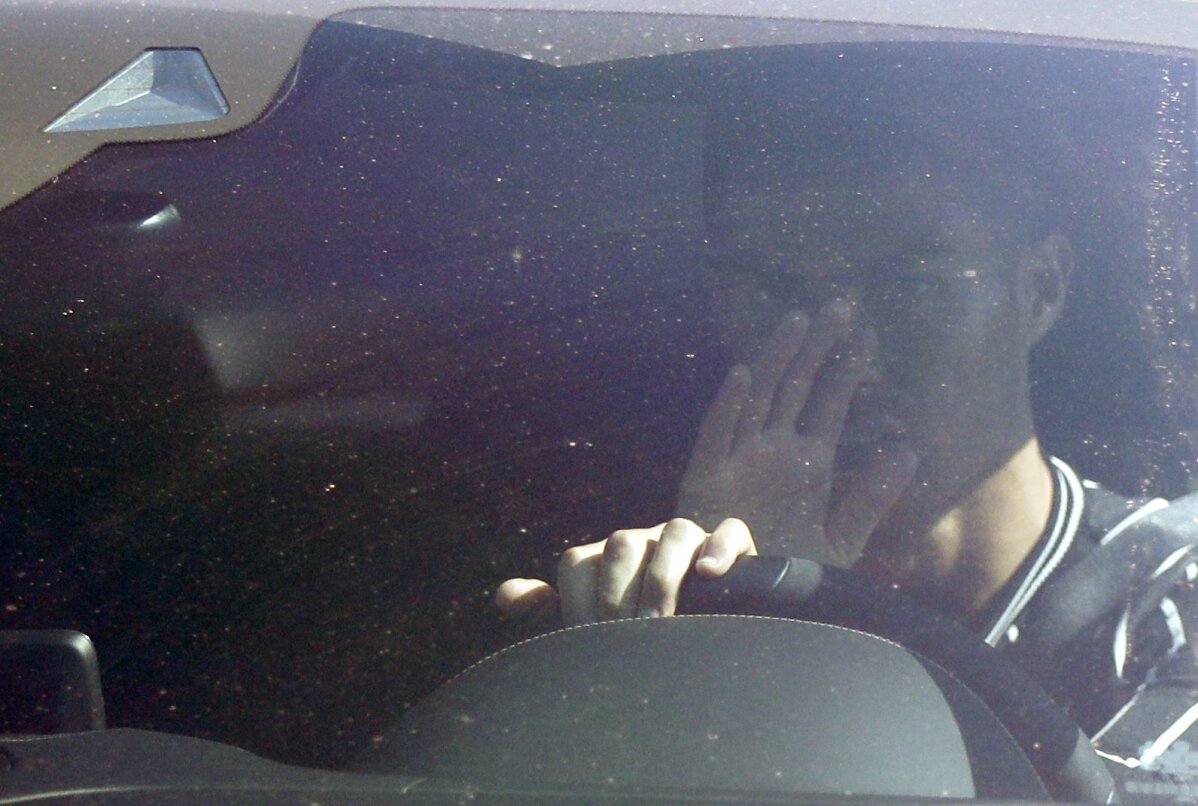 3 of 4

|
Juventus' Cristiano Ronaldo drives his car as he leaves after completing a training session at the Juventus center in Turin, Italy, Thursday, Oct. 4, 2018. Lawyers for a Nevada woman who has accused Cristiano Ronaldo of raping her say a psychiatrist determined she suffers post-traumatic stress and depression because of the alleged 2009 attack in Las Vegas. (AP Photo/Luca Bruno)
3 of 4
Juventus' Cristiano Ronaldo drives his car as he leaves after completing a training session at the Juventus center in Turin, Italy, Thursday, Oct. 4, 2018. Lawyers for a Nevada woman who has accused Cristiano Ronaldo of raping her say a psychiatrist determined she suffers post-traumatic stress and depression because of the alleged 2009 attack in Las Vegas. (AP Photo/Luca Bruno)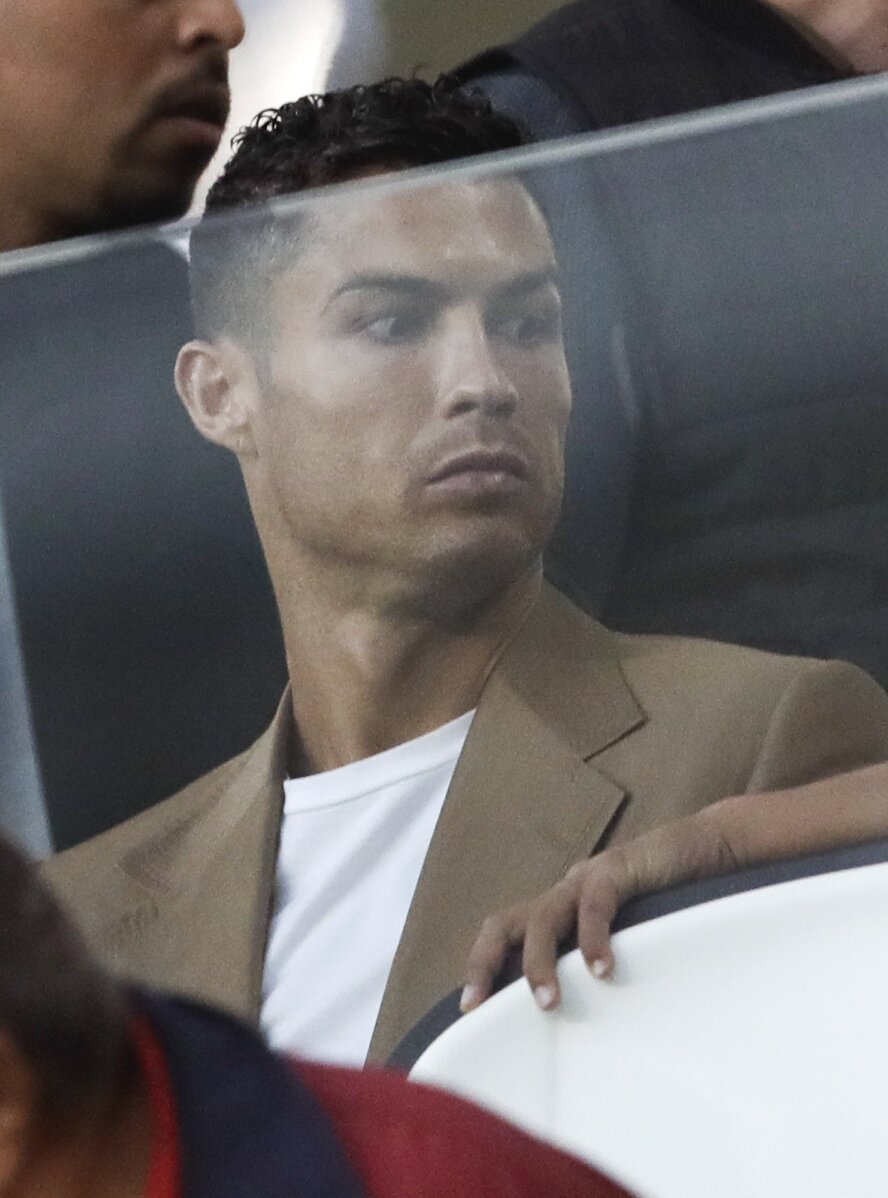 4 of 4

|
FILE - In this Tuesday, Oct. 2, 2018 file photo, Juventus forward Cristiano Ronaldo sits in the stands during a Champions League, group H soccer match between Juventus and Young Boys, at the Allianz stadium in Turin, Italy. Lawyers for a Nevada woman who has accused Cristiano Ronaldo of raping her say a psychiatrist determined she suffers post-traumatic stress and depression because of the alleged 2009 attack in Las Vegas. Kathryn Mayorga's attorney, Leslie Stovall, told reporters Wednesday that the psychiatrist's medical opinion is that Mayorga's psychological injuries made her "incompetent" to legally reach a non-disclosure settlement with Ronaldo's representatives in 2010. (AP Photo/Luca Bruno, File )
4 of 4
FILE - In this Tuesday, Oct. 2, 2018 file photo, Juventus forward Cristiano Ronaldo sits in the stands during a Champions League, group H soccer match between Juventus and Young Boys, at the Allianz stadium in Turin, Italy. Lawyers for a Nevada woman who has accused Cristiano Ronaldo of raping her say a psychiatrist determined she suffers post-traumatic stress and depression because of the alleged 2009 attack in Las Vegas. Kathryn Mayorga's attorney, Leslie Stovall, told reporters Wednesday that the psychiatrist's medical opinion is that Mayorga's psychological injuries made her "incompetent" to legally reach a non-disclosure settlement with Ronaldo's representatives in 2010. (AP Photo/Luca Bruno, File )
LONDON (AP) — Cristiano Ronaldo faced growing heat Thursday from sponsors over a rape allegation in the United States after Nike and video game maker EA Sports expressed concern about the conduct of the soccer superstar, who has denied the accusations.
The five-time world player of the year, who was seen driving into the Juventus practice complex in the morning, received public backing from the Italian club, which said it would not judge him on the 2009 assault claim by a Nevada woman.
The show of support came shortly after Nike broke its silence in a statement to The Associated Press that described the company's unease over its association with Ronaldo, which started in 2003. The latest terms signed in 2016 are worth a reported $1 billion, and Ronaldo has suggested that it was a deal "for life."
But the Beaverton, Oregon-based company is troubled by details emerging from a lawsuit filed last week in a Nevada state court by the accuser, who alleges she was raped by Ronaldo in Las Vegas. Police have also re-opened an investigation.
"We are deeply concerned by the disturbing allegations and will continue to closely monitor the situation," Nike said in an email to the AP.
One of the wealthiest and most gifted soccer players of all time, Ronaldo wears Nike boots and appears in its advertising. The Portugal captain is also the face of the EA Sports FIFA video game franchise, appearing on the cover of the 2019 game that was released worldwide last week.
"We have seen the concerning report that details allegations against Cristiano Ronaldo," EA Sports told the AP. "We are closely monitoring the situation, as we expect cover athletes and ambassadors to conduct themselves in a manner that is consistent with EA's values."
Whereas other players might be winding down their careers at 33, Ronaldo is still in demand by leading clubs around the world. The former Sporting Lisbon and Manchester United forward made the third big transfer of this career in July, leaving Real Madrid after nine years for Juventus, a move that cost the Italian club 112 million euros (then $132 million).
Ronaldo "has shown in recent months his great professionalism and dedication, which is appreciated by everyone at Juventus," the Italian league champions said. "The events allegedly dating back to almost 10 years ago do not change this opinion, which is shared by anyone who has come into contact with this great champion."
Neither Ronaldo nor Juventus have addressed the allegation by Kathryn Mayorga that she received a payoff of $375,000 in 2010 after being put under pressure by the footballer's "fixers" to keep quiet about an incident in a penthouse hotel suite.
The investment in players is so vast in soccer that clubs are reticent to enforce morality clauses by firing them. Sponsors have already stuck with Ronaldo even though he pleaded guilty in July to tax fraud in Spain and agreed to pay a fine of around $20 million.
But now a well-honed reputation is facing its first serious difficulties.
Ronaldo clearly has a lot to lose. With his chiseled face and body, slicked-back hair and Hollywood film-idol looks to match his on-field talents, he has amassed 340 million social media followers to monetize that image.
He's also been an ambassador for Save the Children for five years and gained international coverage in 2016 by announcing a "generous donation" to provide lifesaving relief to Syrians. The charity said it was "disheartened" by the lawsuit and said it was "working to get more information" about the rape allegation.
In June, Forbes, which has a long record of quantifying the earnings of the world's richest people, estimated that Ronaldo made an annual $108 million, with salary and winnings netting the player $61 million and endorsements a further $47 million. His haul puts him third among athletes behind now-retired boxer Floyd Mayweather and Barcelona forward Lionel Messi.
"As arguably the best footballer in the world," said Mark Thompson, managing director of leading sponsorship management company, SponServe, "Ronaldo is recognized the world over, offering sponsors a unique opportunity to gain maximum impact from any brand engagement."
Ronaldo's commercial deals are not restricted to internationally recognized brands. He has been the face of Egyptian Steel , riding on horseback past the Pyramids before delivering lines to camera in Arabic.
He has also invested many of his earnings in launching and establishing his own products, notably his CR7 range, which includes hotels, shoes, underwear, fragrance and jeans, as well as a growing children's line, which he has modeled alongside his son and pushes hard on social media.
His tight embrace of social media is one reason why sponsors have been so keen to link up with Ronaldo, who has 75 million followers on Twitter, 142 million on Instagram and 122 million on Facebook.
Some companies Ronaldo promotes might appear niche, such as Japanese company MTG's SIXPAD training gear. But he is doing more than just posing in the products.
Ronaldo "is actually part of the business, and he isn't just the face of SIXPAD," MTG Europe General Manager Mahdiar Mazidabadi said in an email. "Therefore I am unable to make any further comments with regards to this (rape allegation) matter as it is not relevant to our business."
Brands go to extraordinary lengths to protect their image and to be seen as good corporate citizens, and they will move fast if anything happens to dilute the value of their brands. EA, for example, was quick to drop Tiger Woods from one of the most lucrative endorsement deals in sports after he admitted to infidelity in 2013. Cyclist Lance Armstrong was ditched wholesale after he confessed to doping.
Now there are decisions to be made about Ronaldo's suitability as a marketing vehicle, and his commercial partners will be closely monitoring upcoming developments.
"What brands will be doing now is waiting and weighing up what impact any negativity will have to the brand," Thompson said. "They will want to protect their asset, and also any exclusivity associated to their endorsement deal, so right now, we're not likely to see any changes or knee-jerk reactions."
___
Associated Press Writer Pan Pylas in London contributed to this report.
More AP soccer: https://apnews.com/tag/apf-Soccer and https://twitter.com/AP_Sports .