UK prime minister says no, again, to second Brexit vote
1 of 2

|
Britain's Prime Minister Theresa May arrives for a joint press briefing after meeting with Kenya's President Uhuru Kenyatta at State House in Nairobi, Kenya Thursday, Aug. 30, 2018. The British prime minister is on a three-country Africa visit with a large business delegation as Britain seeks to boost economic ties ahead of a bumpy exit from the European Union in March. (AP Photo/Ben Curtis)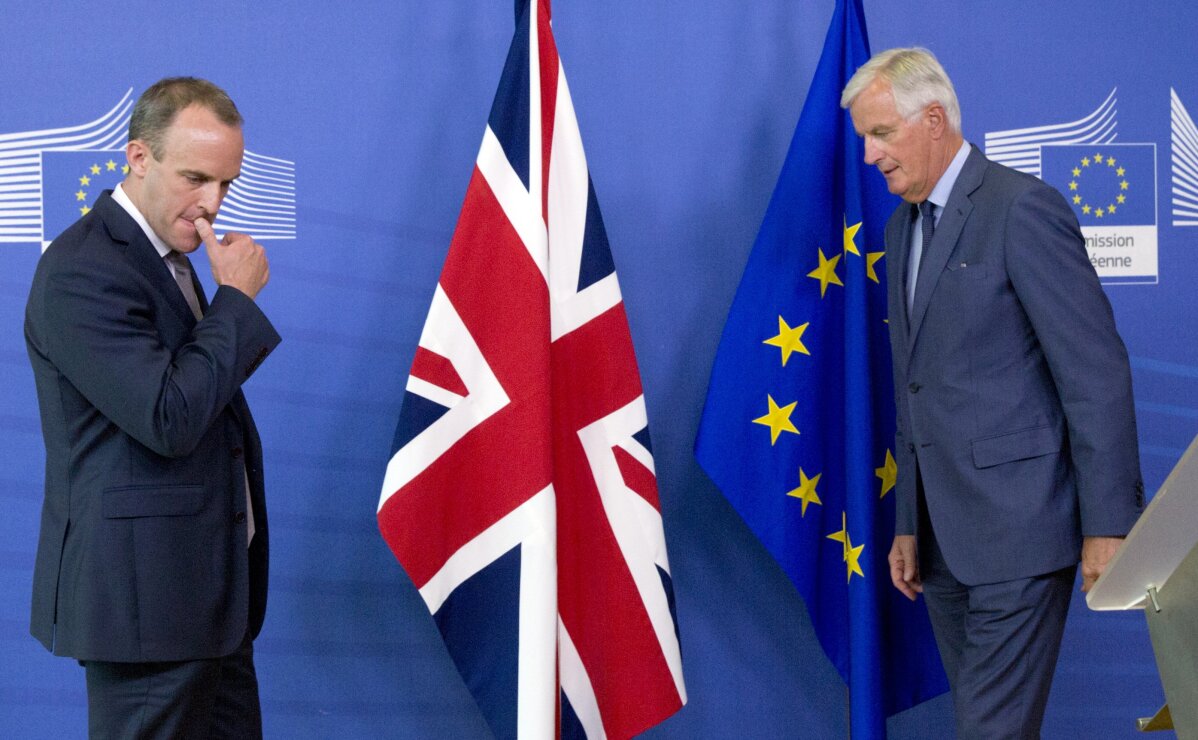 2 of 2

|
Britain's Secretary of State for Exiting the European Union Dominic Raab, left, and EU chief Brexit negotiator Michel Barnier prepare to shake hands after a media conference at EU headquarters in Brussels on Friday, Aug. 31, 2018. (AP Photo/Virginia Mayo)
UK prime minister says no, again, to second Brexit vote
1 of 2

|
Britain's Prime Minister Theresa May arrives for a joint press briefing after meeting with Kenya's President Uhuru Kenyatta at State House in Nairobi, Kenya Thursday, Aug. 30, 2018. The British prime minister is on a three-country Africa visit with a large business delegation as Britain seeks to boost economic ties ahead of a bumpy exit from the European Union in March. (AP Photo/Ben Curtis)
1 of 2
Britain's Prime Minister Theresa May arrives for a joint press briefing after meeting with Kenya's President Uhuru Kenyatta at State House in Nairobi, Kenya Thursday, Aug. 30, 2018. The British prime minister is on a three-country Africa visit with a large business delegation as Britain seeks to boost economic ties ahead of a bumpy exit from the European Union in March. (AP Photo/Ben Curtis)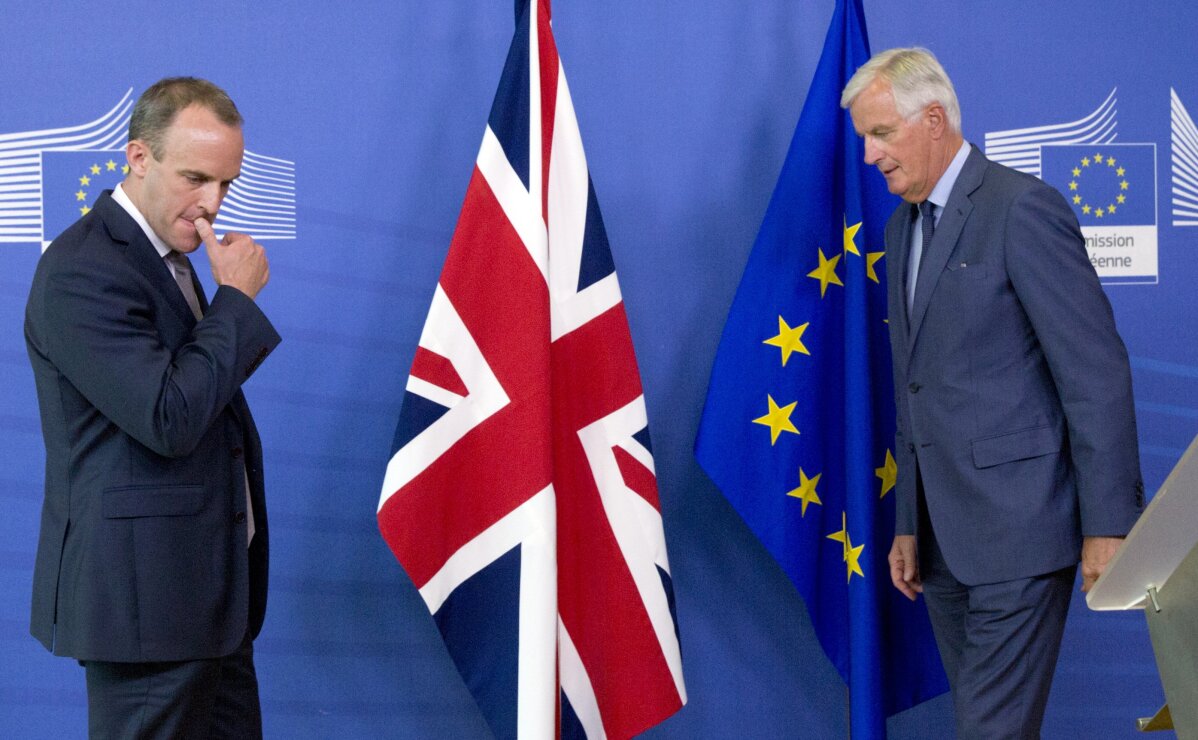 2 of 2

|
Britain's Secretary of State for Exiting the European Union Dominic Raab, left, and EU chief Brexit negotiator Michel Barnier prepare to shake hands after a media conference at EU headquarters in Brussels on Friday, Aug. 31, 2018. (AP Photo/Virginia Mayo)
2 of 2
Britain's Secretary of State for Exiting the European Union Dominic Raab, left, and EU chief Brexit negotiator Michel Barnier prepare to shake hands after a media conference at EU headquarters in Brussels on Friday, Aug. 31, 2018. (AP Photo/Virginia Mayo)
LONDON (AP) — Britain's prime minister has again spoken out against calls for a second referendum on Britain's decision to split with the European Union.
Theresa May wrote in the Sunday Telegraph that it would be a "gross betrayal of our democracy" to have another vote.
She said "millions came out to have their say" in the June 2016 vote that set Brexit in motion.
Her embattled government has faced increasingly strident calls for another vote once the terms of Britain's future relations with the EU are known.
The prime minister used the column to defend her "Chequers proposal" that would maintain some ties with the EU, and said she won't be pushed around by EU negotiators.
Britain is expected to leave the EU in March and enter a transition phase.