Attacker shot after stabbing policeman in Brussels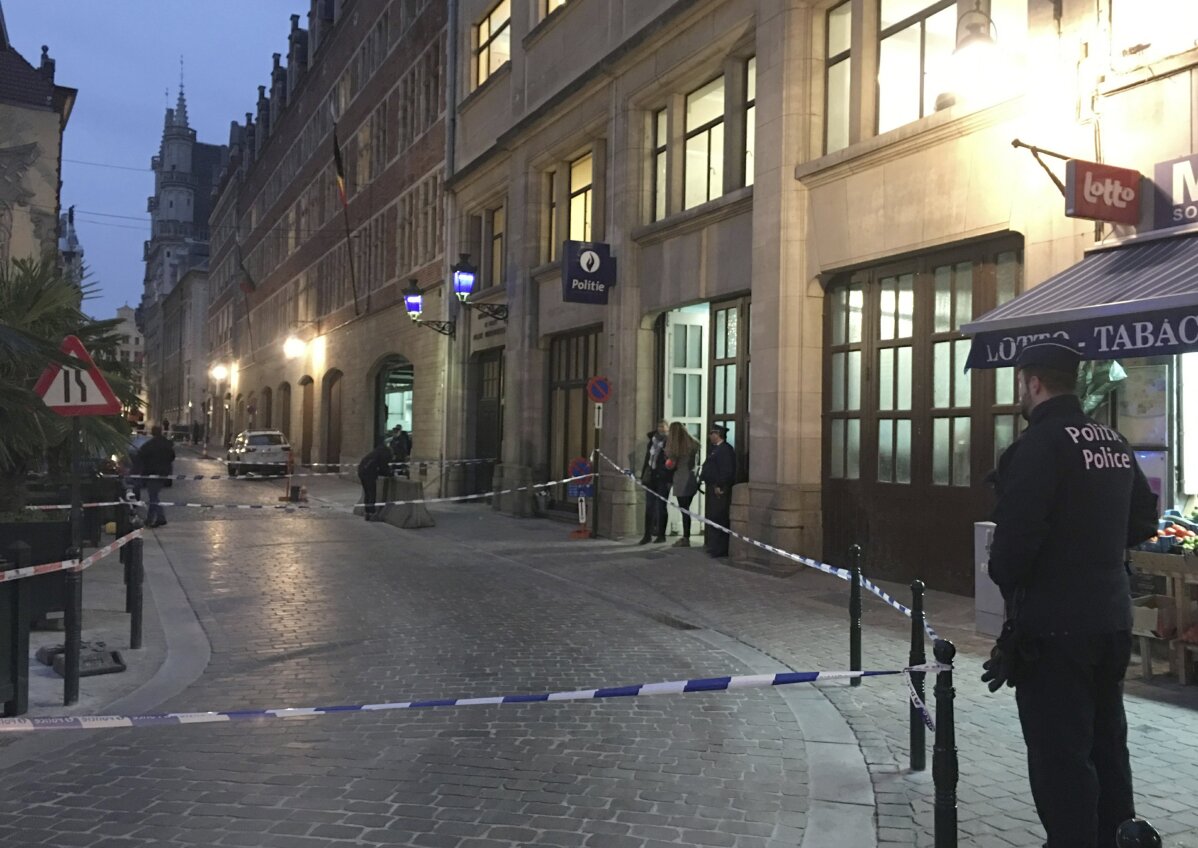 1 of 5

|
A police officer stands behind a police tape during investigations at a stabbing scene in the center of Brussels, Tuesday, Nov. 20, 2018. A policeman was stabbed and injured by an assailant who was shot close to the Grand Place in Brussels' historic center. It was unclear whether the attack was related to extremism. (AP Photo/Sylvain Plazy)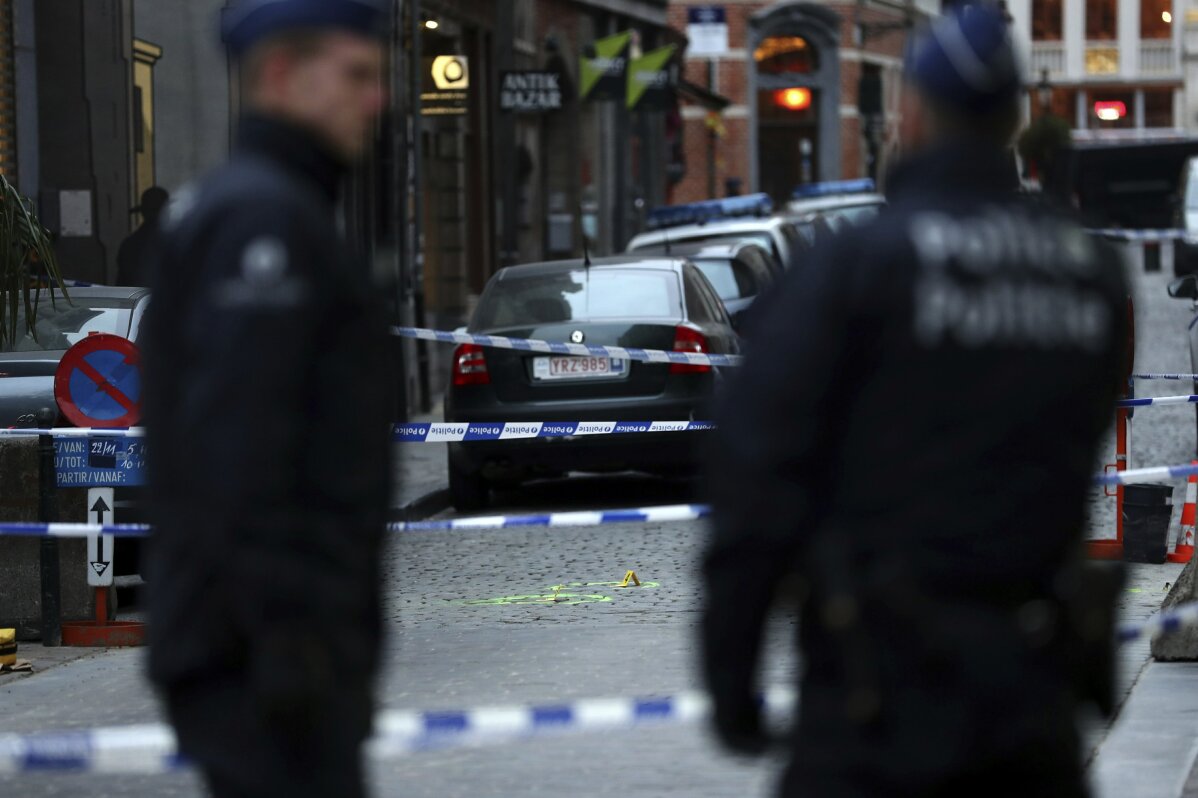 2 of 5

|
Police officers stand next to a cordoned off area where a policeman was stabbed in Brussels, early morning Tuesday, Nov. 20, 2018. A policeman was stabbed Tuesday by an assailant who was shot close to the Grand Place in Brussels' historic centre. (AP Photo/Francisco Seco)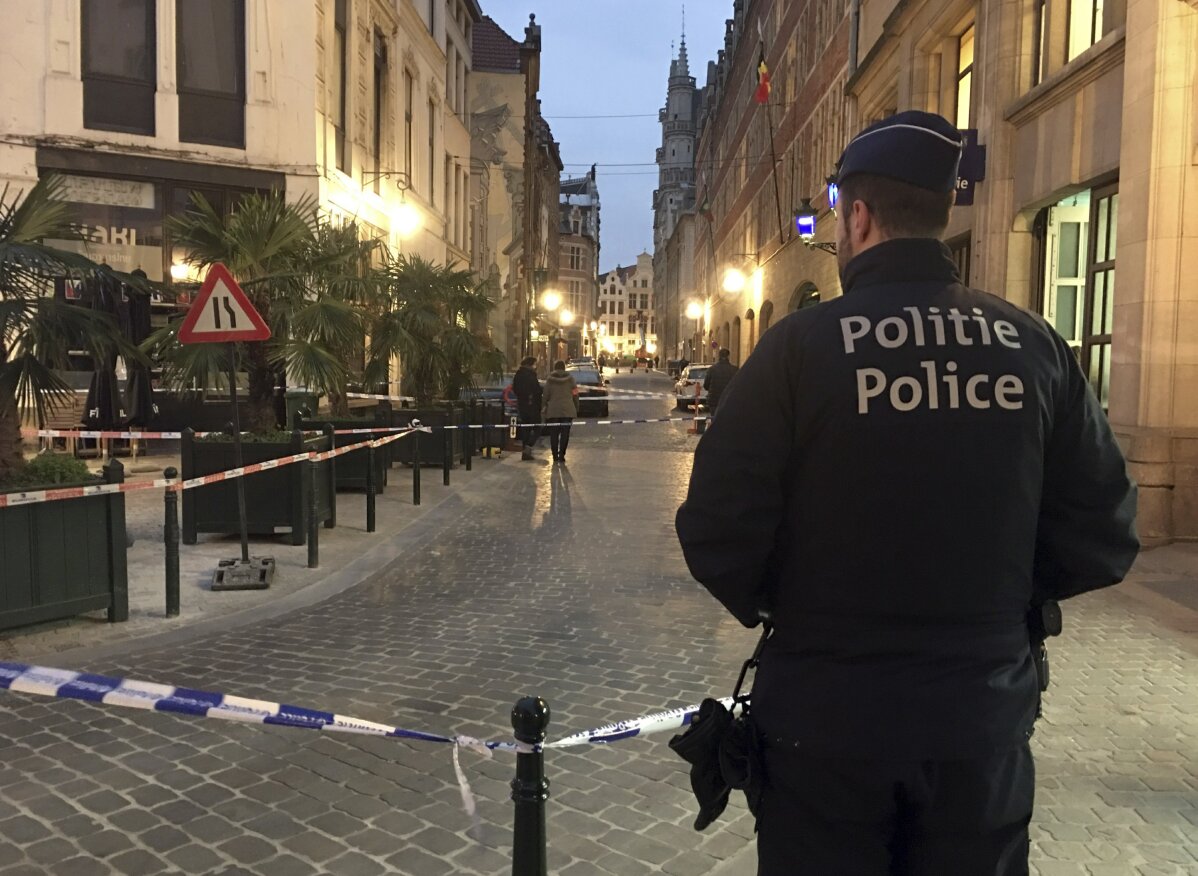 3 of 5

|
A police officer stands behind a police tape during investigations at a stabbing scene in the center of Brussels, Tuesday, Nov. 20, 2018. A policeman was stabbed and injured by an assailant who was shot close to the Grand Place in Brussels' historic center. It was unclear whether the attack was related to extremism. (AP Photo/Sylvain Plazy)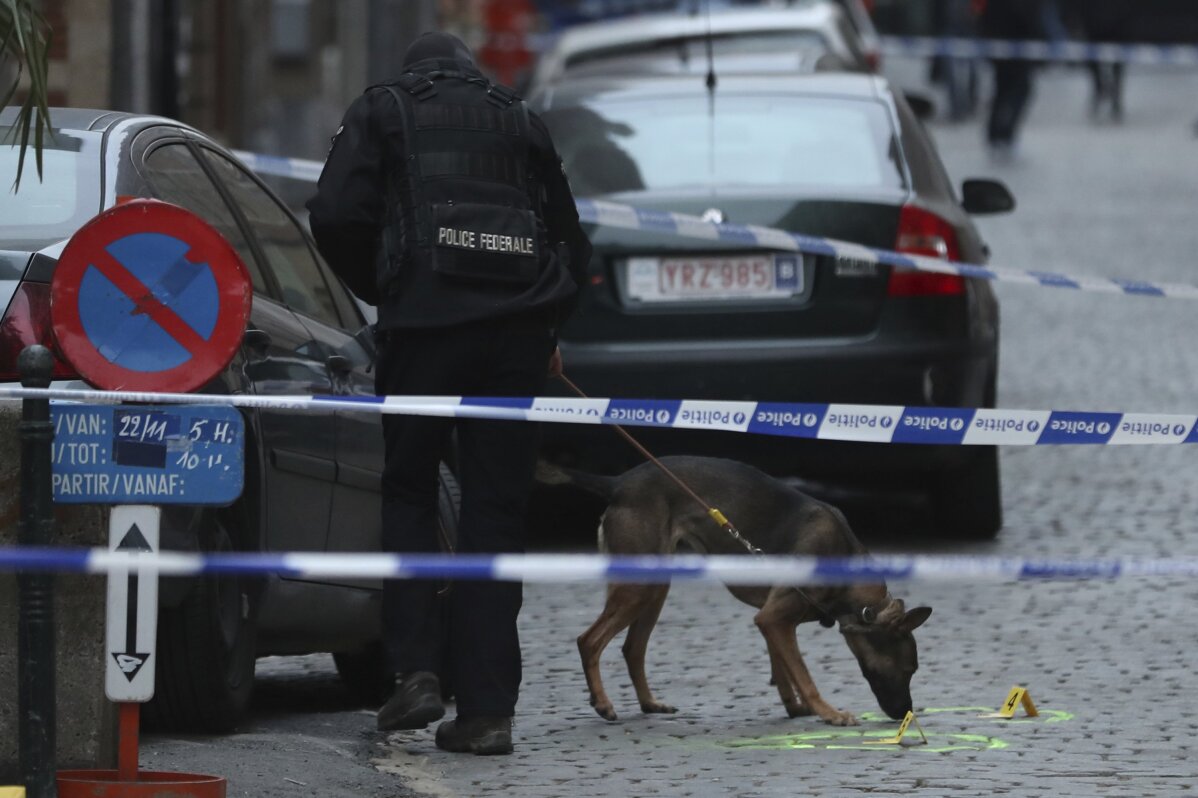 4 of 5

|
A police officer and dog work in a cordoned off area where a policeman was stabbed in Brussels, early morning Tuesday, Nov. 20, 2018. A policeman was stabbed Tuesday by an assailant who was shot close to the Grand Place in Brussels' historic centre. (AP Photo/Francisco Seco)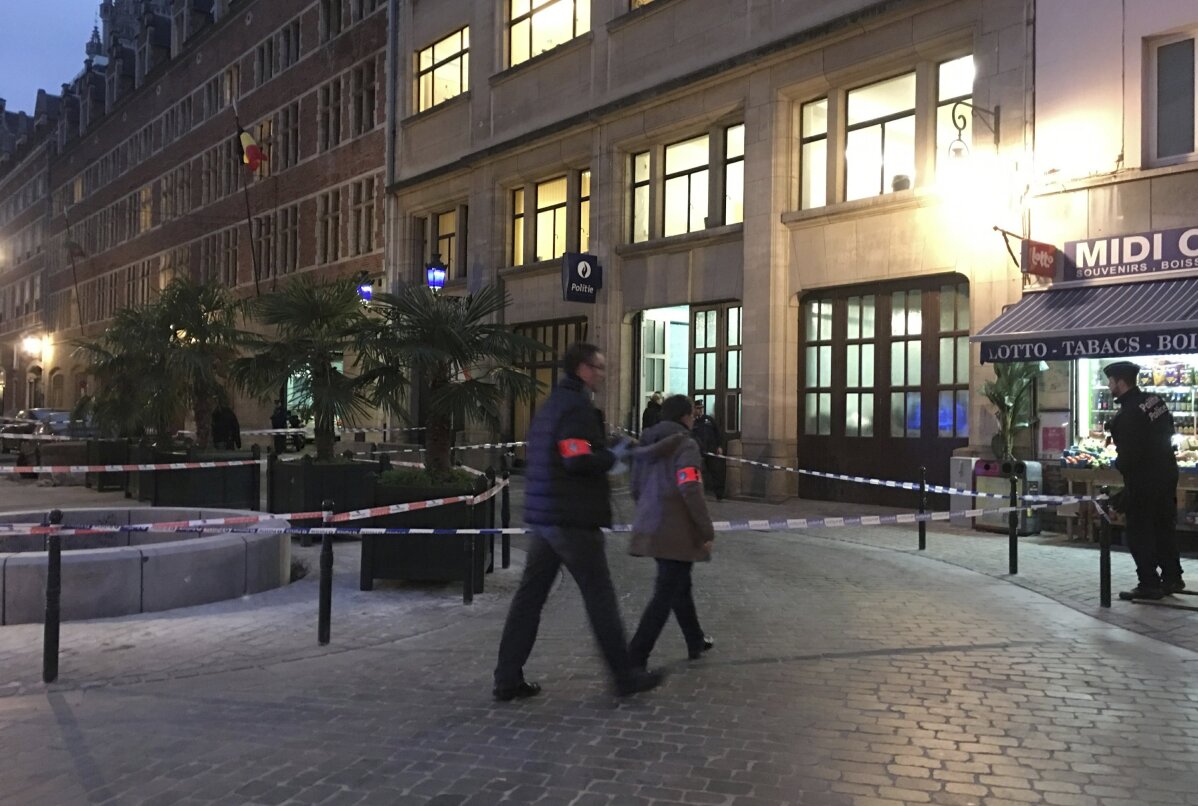 5 of 5

|
A police officer stands behind a police tape during investigations at a stabbing scene in the center of Brussels, Tuesday, Nov. 20, 2018. A policeman was stabbed and injured by an assailant who was shot close to the Grand Place in Brussels' historic center. It was unclear whether the attack was related to extremism. (AP Photo/Sylvain Plazy)
Attacker shot after stabbing policeman in Brussels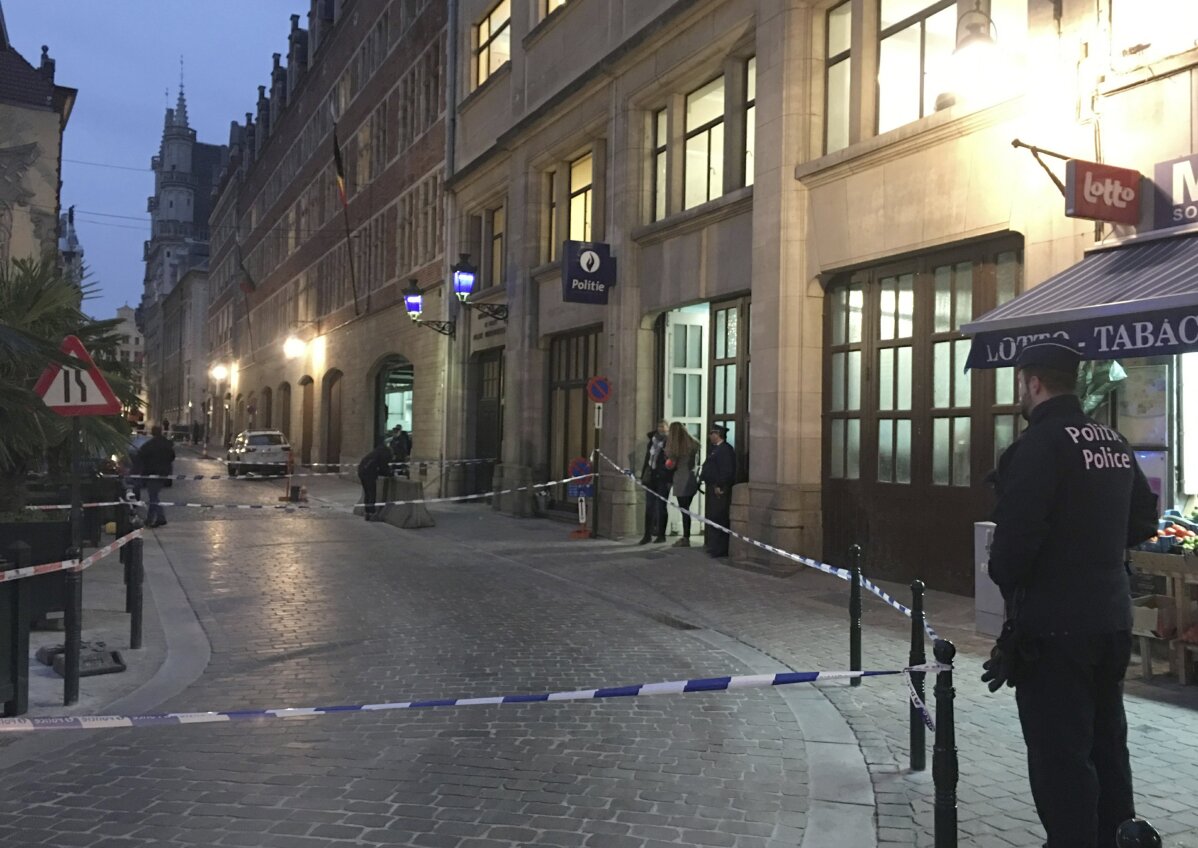 1 of 5

|
A police officer stands behind a police tape during investigations at a stabbing scene in the center of Brussels, Tuesday, Nov. 20, 2018. A policeman was stabbed and injured by an assailant who was shot close to the Grand Place in Brussels' historic center. It was unclear whether the attack was related to extremism. (AP Photo/Sylvain Plazy)
1 of 5
A police officer stands behind a police tape during investigations at a stabbing scene in the center of Brussels, Tuesday, Nov. 20, 2018. A policeman was stabbed and injured by an assailant who was shot close to the Grand Place in Brussels' historic center. It was unclear whether the attack was related to extremism. (AP Photo/Sylvain Plazy)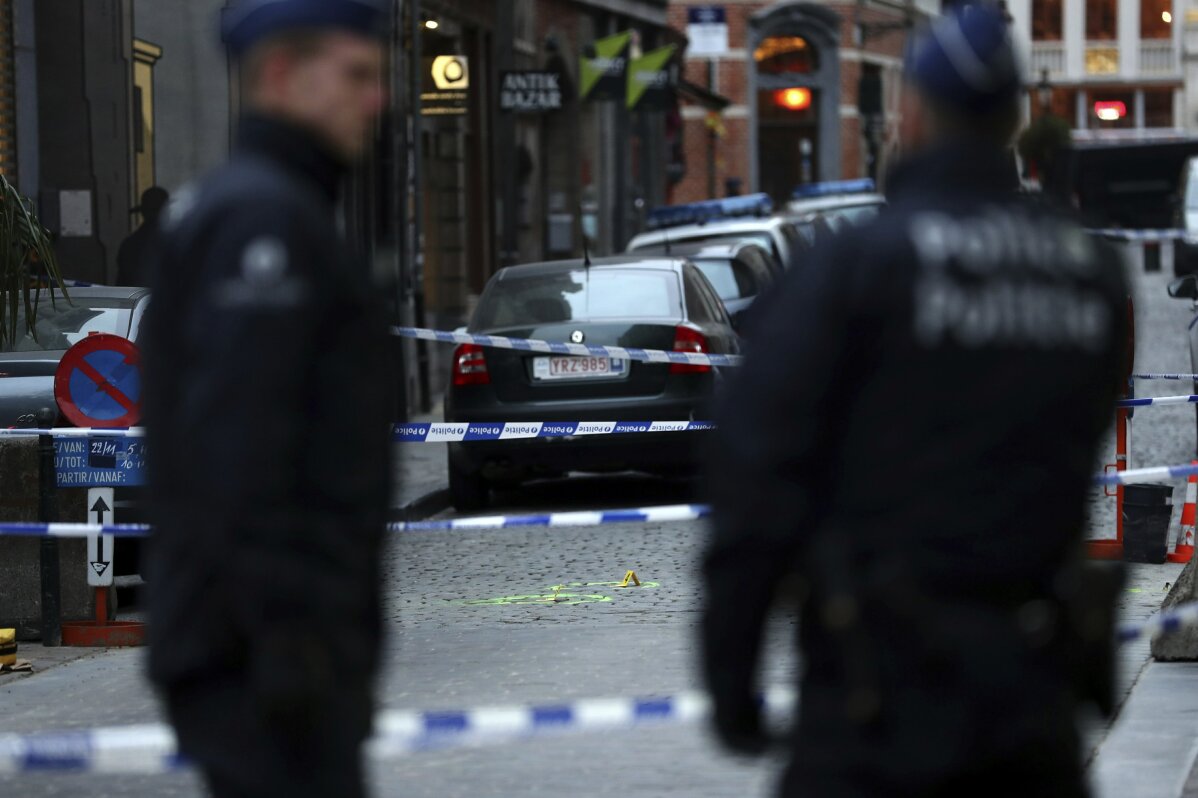 2 of 5

|
Police officers stand next to a cordoned off area where a policeman was stabbed in Brussels, early morning Tuesday, Nov. 20, 2018. A policeman was stabbed Tuesday by an assailant who was shot close to the Grand Place in Brussels' historic centre. (AP Photo/Francisco Seco)
2 of 5
Police officers stand next to a cordoned off area where a policeman was stabbed in Brussels, early morning Tuesday, Nov. 20, 2018. A policeman was stabbed Tuesday by an assailant who was shot close to the Grand Place in Brussels' historic centre. (AP Photo/Francisco Seco)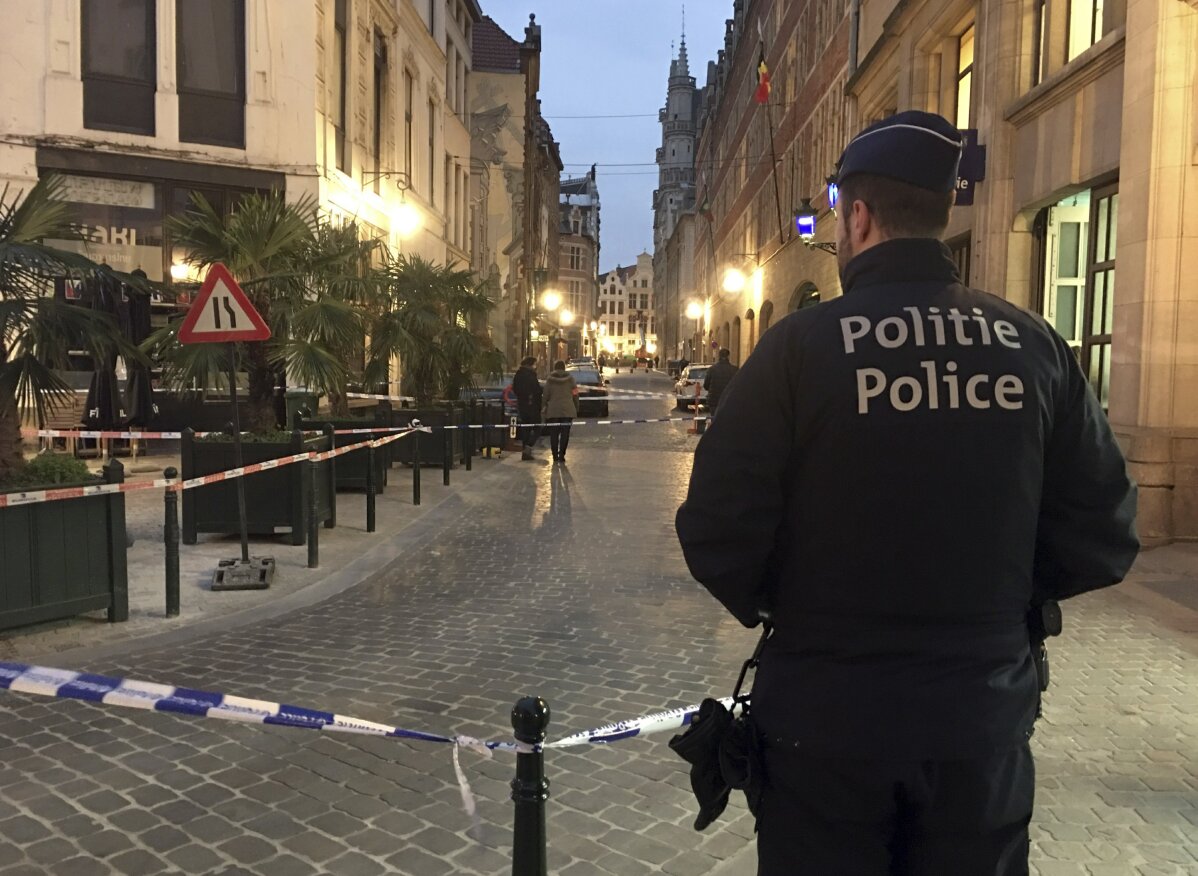 3 of 5

|
A police officer stands behind a police tape during investigations at a stabbing scene in the center of Brussels, Tuesday, Nov. 20, 2018. A policeman was stabbed and injured by an assailant who was shot close to the Grand Place in Brussels' historic center. It was unclear whether the attack was related to extremism. (AP Photo/Sylvain Plazy)
3 of 5
A police officer stands behind a police tape during investigations at a stabbing scene in the center of Brussels, Tuesday, Nov. 20, 2018. A policeman was stabbed and injured by an assailant who was shot close to the Grand Place in Brussels' historic center. It was unclear whether the attack was related to extremism. (AP Photo/Sylvain Plazy)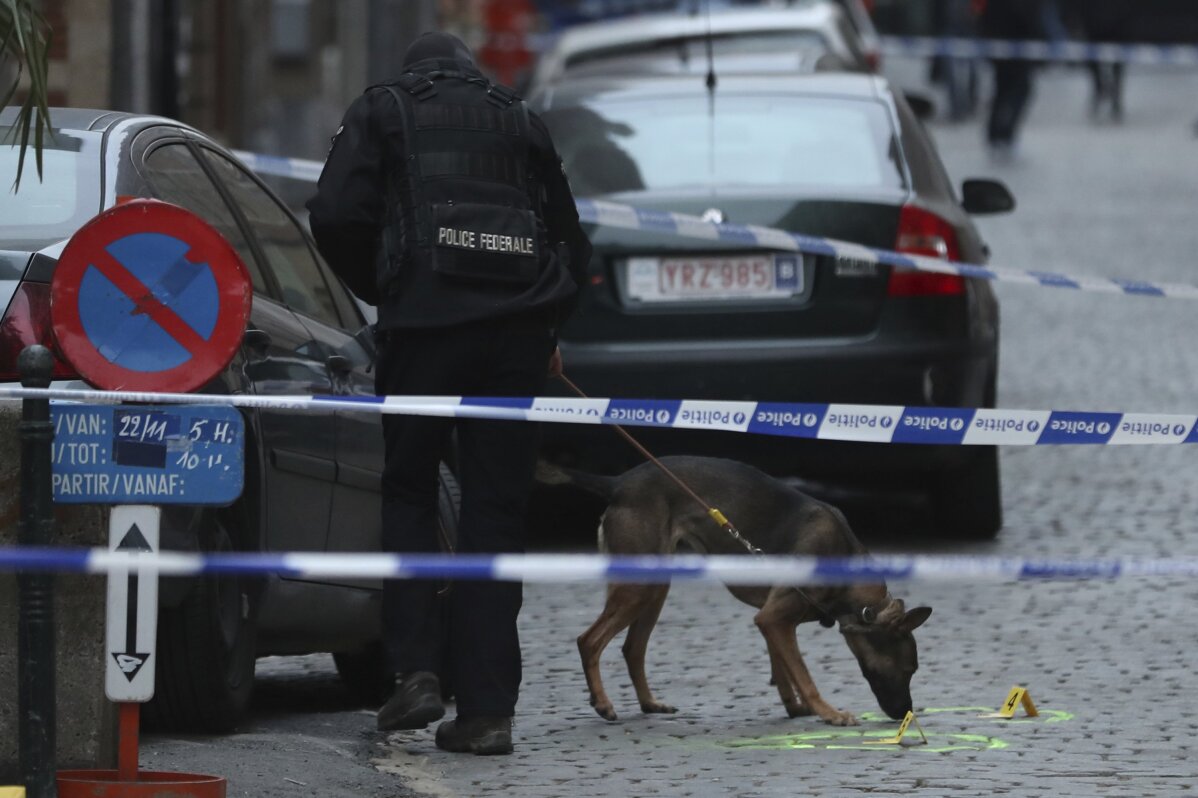 4 of 5

|
A police officer and dog work in a cordoned off area where a policeman was stabbed in Brussels, early morning Tuesday, Nov. 20, 2018. A policeman was stabbed Tuesday by an assailant who was shot close to the Grand Place in Brussels' historic centre. (AP Photo/Francisco Seco)
4 of 5
A police officer and dog work in a cordoned off area where a policeman was stabbed in Brussels, early morning Tuesday, Nov. 20, 2018. A policeman was stabbed Tuesday by an assailant who was shot close to the Grand Place in Brussels' historic centre. (AP Photo/Francisco Seco)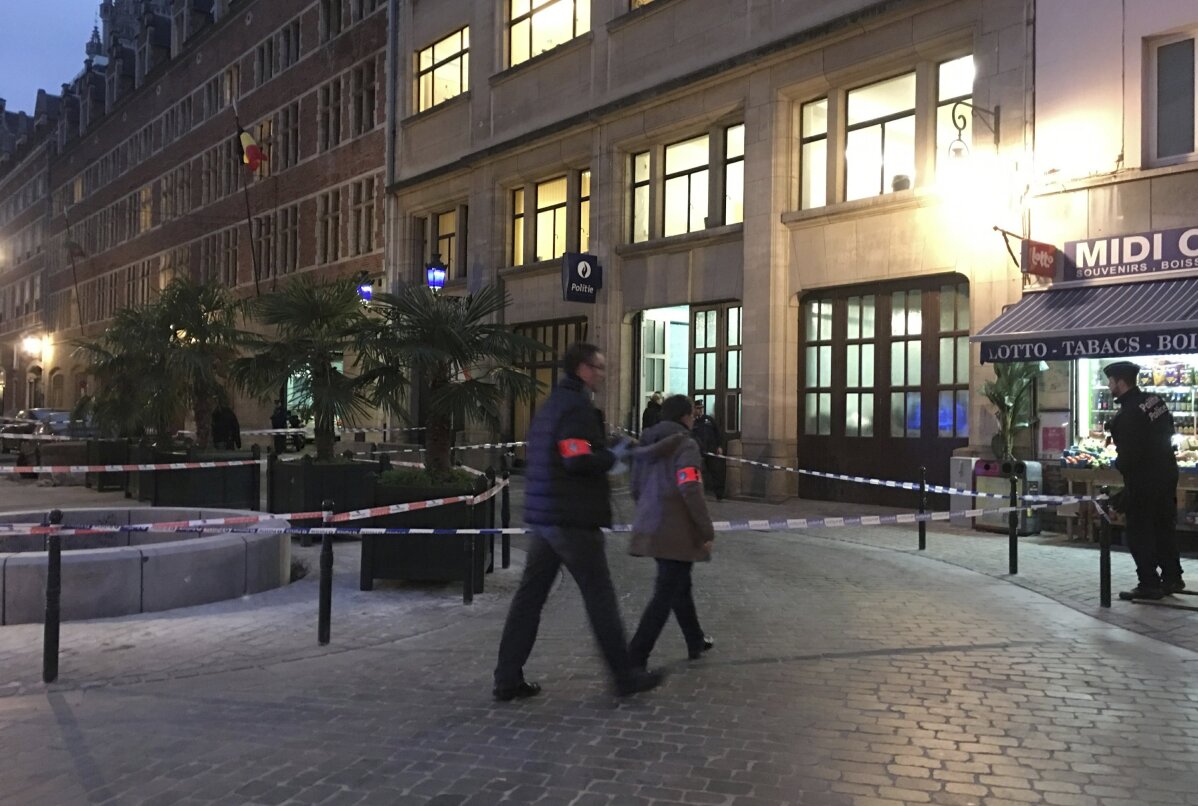 5 of 5

|
A police officer stands behind a police tape during investigations at a stabbing scene in the center of Brussels, Tuesday, Nov. 20, 2018. A policeman was stabbed and injured by an assailant who was shot close to the Grand Place in Brussels' historic center. It was unclear whether the attack was related to extremism. (AP Photo/Sylvain Plazy)
5 of 5
A police officer stands behind a police tape during investigations at a stabbing scene in the center of Brussels, Tuesday, Nov. 20, 2018. A policeman was stabbed and injured by an assailant who was shot close to the Grand Place in Brussels' historic center. It was unclear whether the attack was related to extremism. (AP Photo/Sylvain Plazy)
BRUSSELS (AP) — An assailant was shot by police after he stabbed and injured a policeman in a pre-dawn attack on Tuesday in Brussels' historic center.
The prosecutor's office is investigating whether the attack was linked to any terror group and charged the suspect with "attempted murder in a terrorist context."
The suspect is a Belgian national and known to police for a series of robberies. Four years ago, he was jailed four years for attempted manslaughter and had been on conditional release since last month.
Belgian Interior Minister Jan Jambon said the attack was a "cowardly act against our policemen" and that the suspect did not appear to be on the nation's anti-terror data base.
The police officer was hospitalized with non-life threatening injuries after being stabbed in the neck, said Ine Van Wymersch, a spokeswoman for the Brussels prosecutor's office.
She added that the attacker, who was carrying two small kitchen knives, was in critical condition after being shot in the chest and that investigators were looking for clues to his motivation.
"It is still unclear what the suspect's motives are," said Van Wymersch. "Some witnesses said he shouted "Allahu akbar (God is great) but the investigation will need to bring more clarity."
Belgium has been under heightened security since the March 2016 attacks at Brussels' airport and subway that left 32 people dead.
Tuesday's incident had similarities with an attack in May, when a Belgian prison inmate stabbed two officers in eastern Liege and used their handguns to kill them and a bystander. The Islamic State group claimed responsibility for the bloodshed, which also involved a fourth victim.