Cornell review finds academic misconduct by food researcher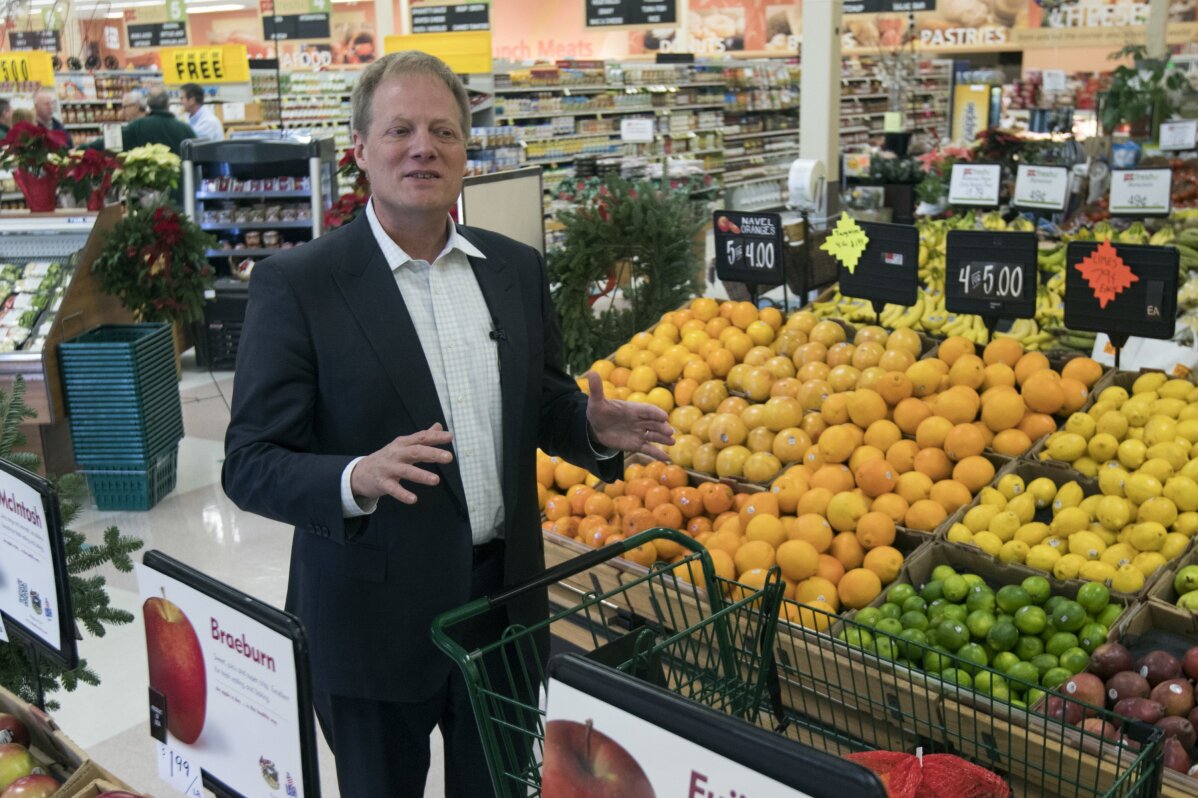 1 of 2

|
FILE - In this Dec. 6, 2016 file photo, Brian Wansink speaks during an interview in the produce section of a supermarket in Ithaca, N.Y. On Thursday, Sept. 20, 2018, Cornell University said the prominent professor of food research has resigned after an investigation found he committed academic misconduct. (AP Photo/Mike Groll)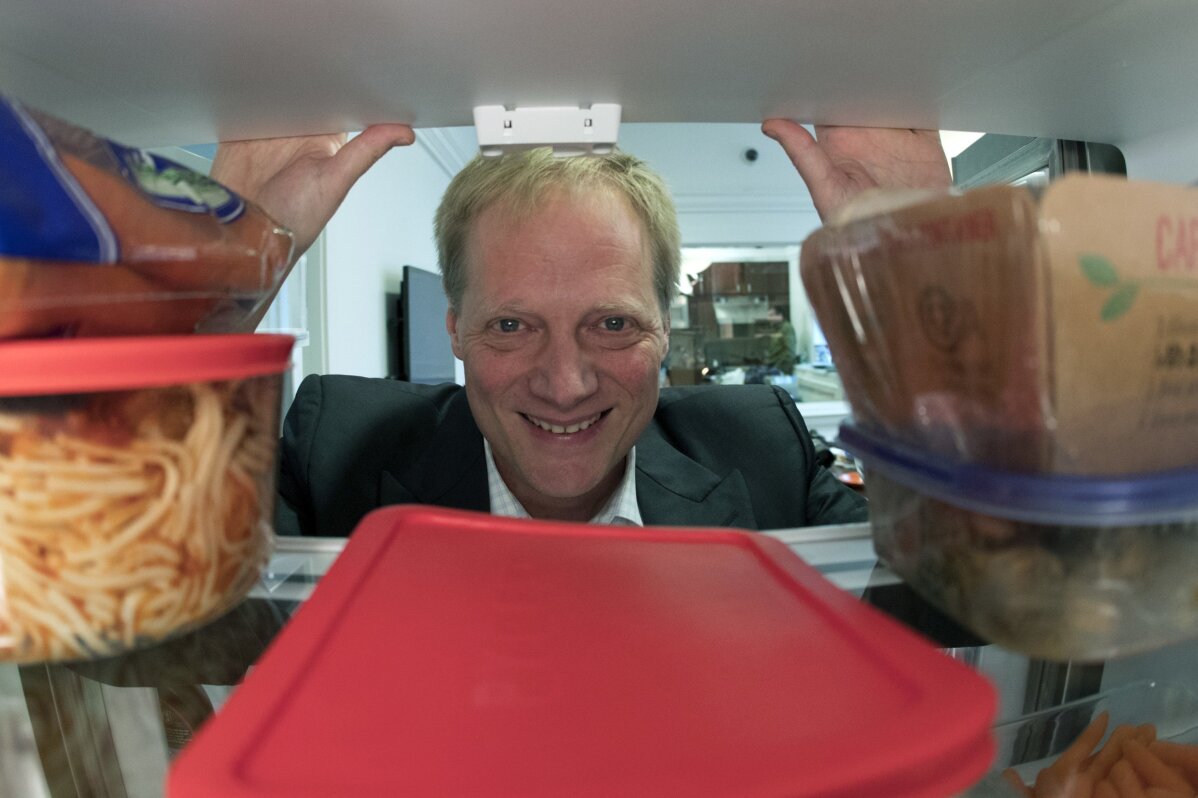 2 of 2

|
FILE - In this Dec. 6, 2016 file photo, Brian Wansink poses for a photo in a food lab at Cornell University in Ithaca, N.Y. On Thursday, Sept. 20, 2018, Cornell said the prominent professor of food research has resigned after an investigation found he committed academic misconduct. (AP Photo/Mike Groll)
Cornell review finds academic misconduct by food researcher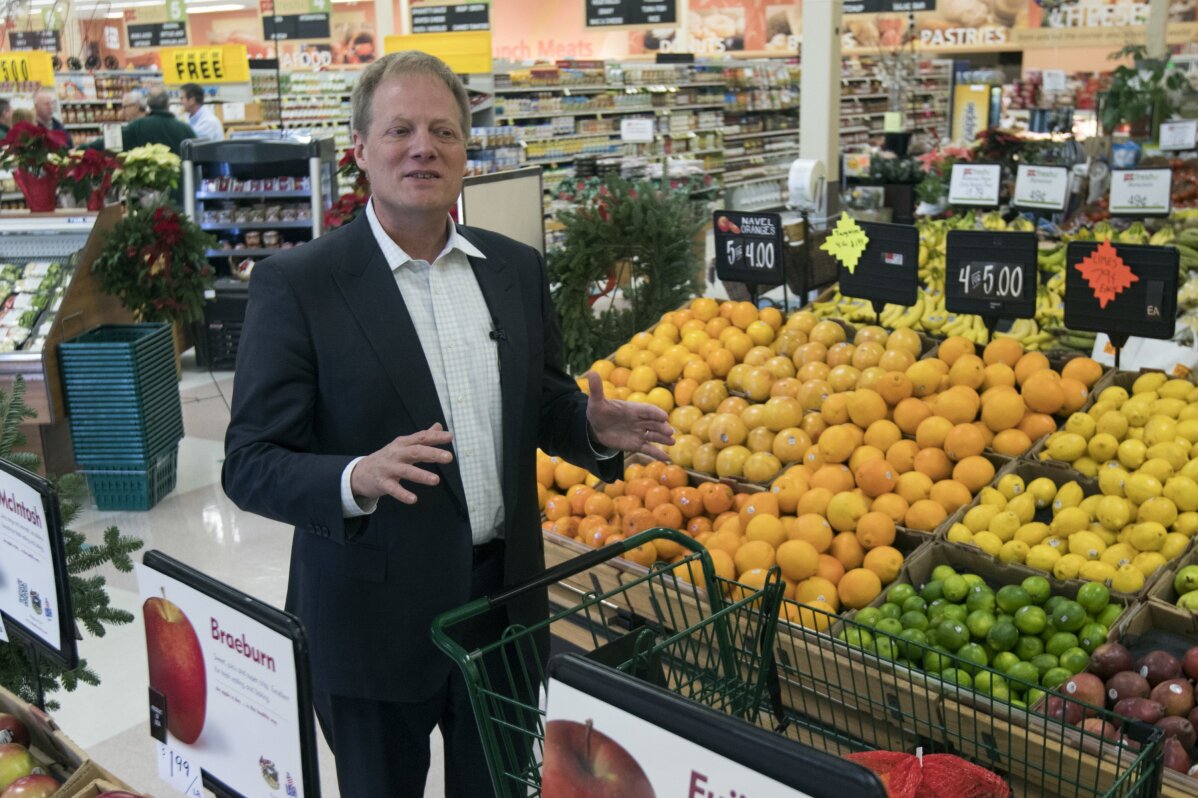 1 of 2

|
FILE - In this Dec. 6, 2016 file photo, Brian Wansink speaks during an interview in the produce section of a supermarket in Ithaca, N.Y. On Thursday, Sept. 20, 2018, Cornell University said the prominent professor of food research has resigned after an investigation found he committed academic misconduct. (AP Photo/Mike Groll)
1 of 2
FILE - In this Dec. 6, 2016 file photo, Brian Wansink speaks during an interview in the produce section of a supermarket in Ithaca, N.Y. On Thursday, Sept. 20, 2018, Cornell University said the prominent professor of food research has resigned after an investigation found he committed academic misconduct. (AP Photo/Mike Groll)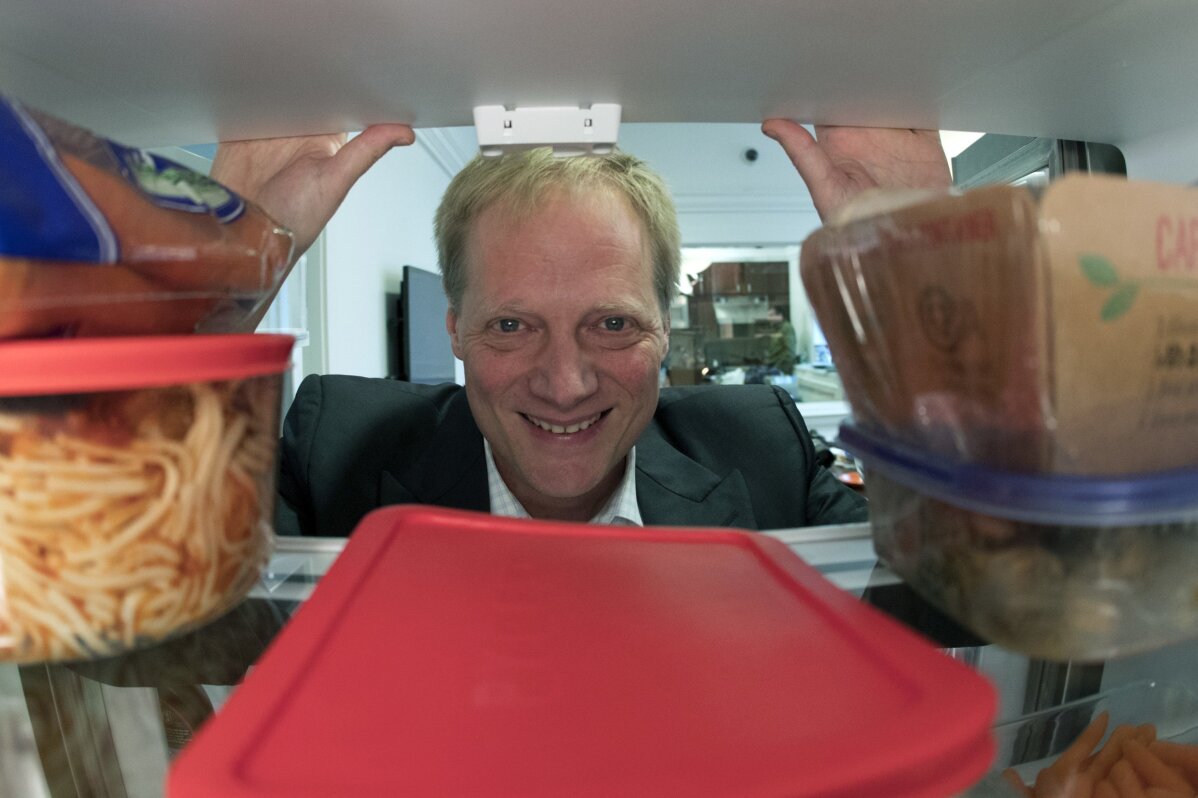 2 of 2

|
FILE - In this Dec. 6, 2016 file photo, Brian Wansink poses for a photo in a food lab at Cornell University in Ithaca, N.Y. On Thursday, Sept. 20, 2018, Cornell said the prominent professor of food research has resigned after an investigation found he committed academic misconduct. (AP Photo/Mike Groll)
2 of 2
FILE - In this Dec. 6, 2016 file photo, Brian Wansink poses for a photo in a food lab at Cornell University in Ithaca, N.Y. On Thursday, Sept. 20, 2018, Cornell said the prominent professor of food research has resigned after an investigation found he committed academic misconduct. (AP Photo/Mike Groll)
NEW YORK (AP) — A prominent Cornell University food researcher resigned after an investigation found he committed academic misconduct, including misreporting data, the school announced Thursday.
Brian Wansink has been removed from all teaching and research positions and will retire at the end of the school year next June, Cornell said in a statement.
Wansink had previously helped update the U.S. dietary guidelines and is known for his research on consumer behavior, which has been widely cited including in articles by The Associated Press.
Cornell says Wansink's academic misconduct also included "problematic statistical techniques, failure to properly document and preserve research results, and inappropriate authorship."
Thursday's announcement comes a day after six more of Wansink's papers were retracted. The most recent retractions included a 2005 paper that said people eat more when served in large bowls and a 2013 article that said grocery shoppers buy food with more calories when they're hungry.
The JAMA network of journals retracted the papers after the university said it didn't have access to the original data to verify the results. Wansink said in response Wednesday that he did not keep the original "pencil and paper surveys and coding sheets" after the data from them were combined into spreadsheets. He said he was proud of the papers and was confident they'll be replicated by others.
On Thursday, Wansink issued a statement saying he was retiring after 14 years at Cornell but did not respond to emailed requests from the AP for further comment.
Seven other of Wansink's papers had been previously retracted, according to the website Retraction Watch.
Scrutiny of Wansink's work began after a 2016 blog post in which he recounted giving a data set to a graduate student and telling her there's "got to be something here we can salvage." That caught the attention of Dutch graduate student Tim van der Zee and others, who subsequently began reviewing Wansink's work and finding errors.
"The way he talked about his research was highly questionable," van der Zee said.
Ivan Oransky, a co-founder of Retraction Watch who teaches medical journalism at New York University, says Wansink appears to have engaged in a practice in which researchers cherry-pick data points to get their work published.
Cornell said Wansink will spend the remainder of his time at the school cooperating with the university's ongoing review of his research.
___
Follow Candice Choi at www.twitter.com/candicechoi
___
The Associated Press Health & Science Department receives support from the Howard Hughes Medical Institute's Department of Science Education. The AP is solely responsible for all content.