Emirati diplomat to AP: 'Nothing to negotiate' with Qatar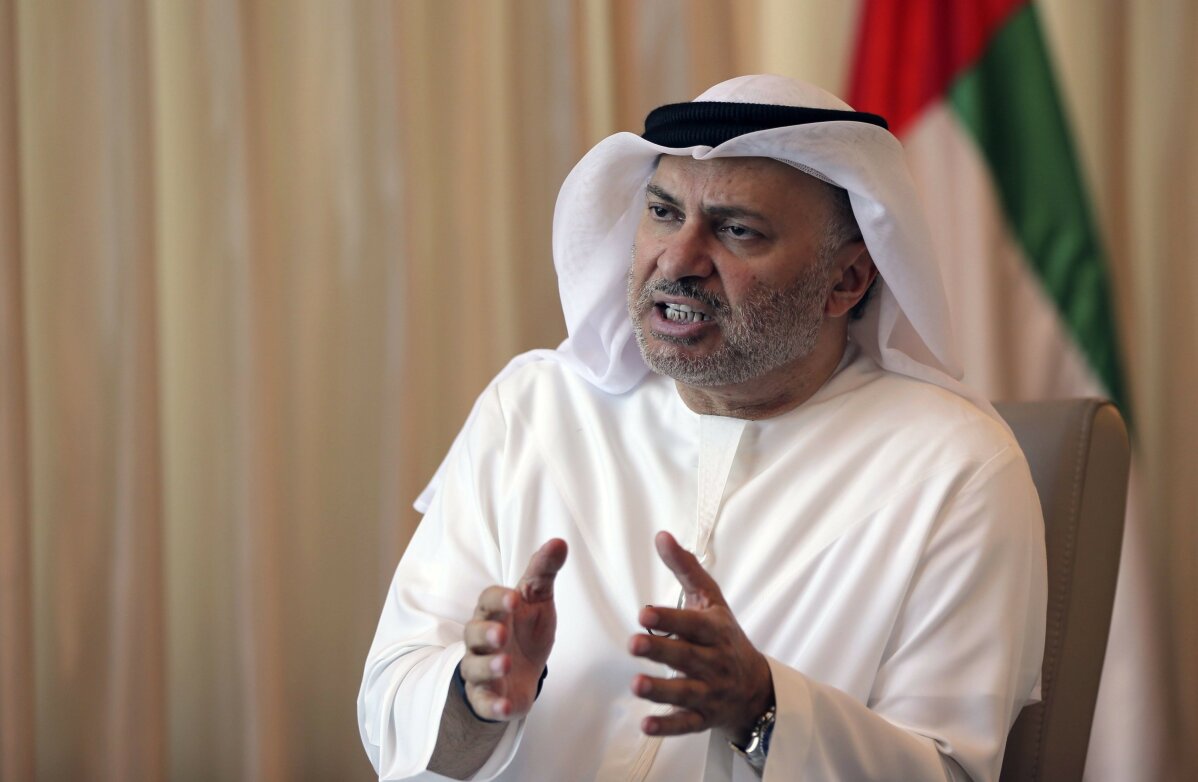 1 of 3

|
Anwar Gargash, UAE Minister of State for Foreign Affairs talks to The Associated Press about relations with Qatar in Dubai, United Arab Emirates, Wednesday, June 9, 2017. (AP Photo/Kamran Jebreili)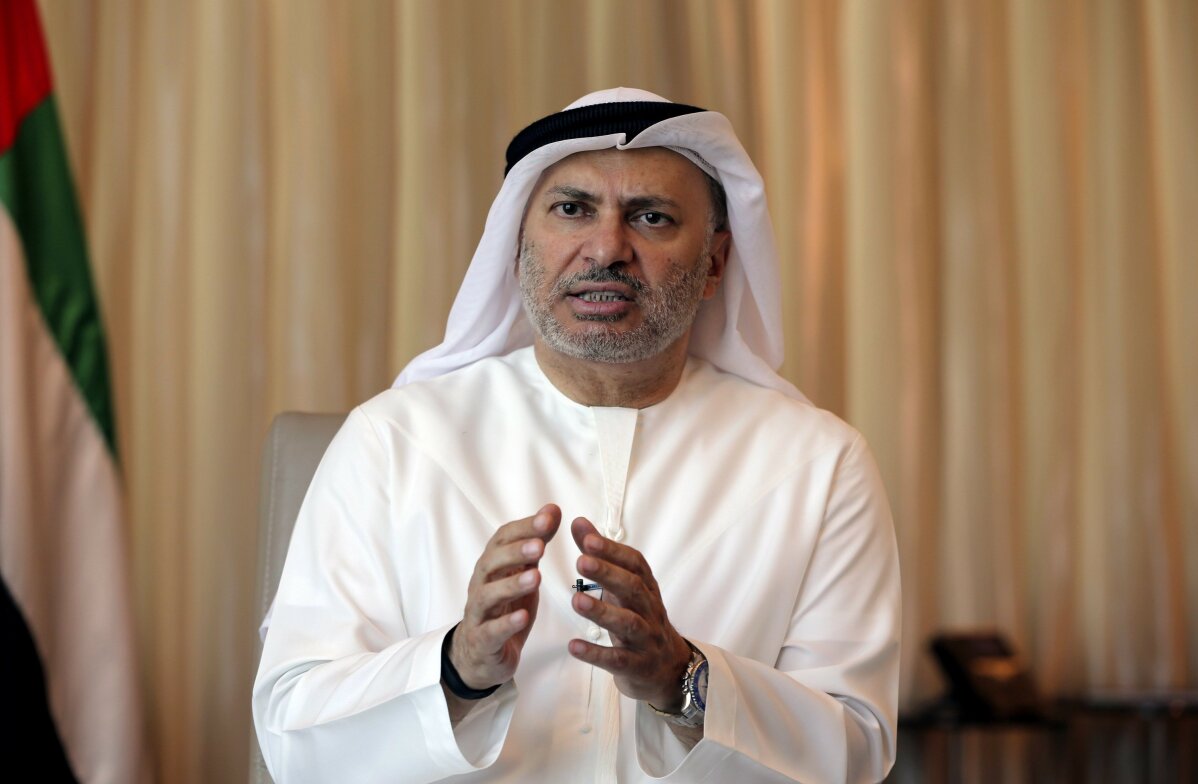 2 of 3

|
Anwar Gargash, UAE Minister of State for Foreign Affairs talks to The Associated Press about relations with Qatar in Dubai, United Arab Emirates, Wednesday, June 9, 2017. (AP Photo/Kamran Jebreili)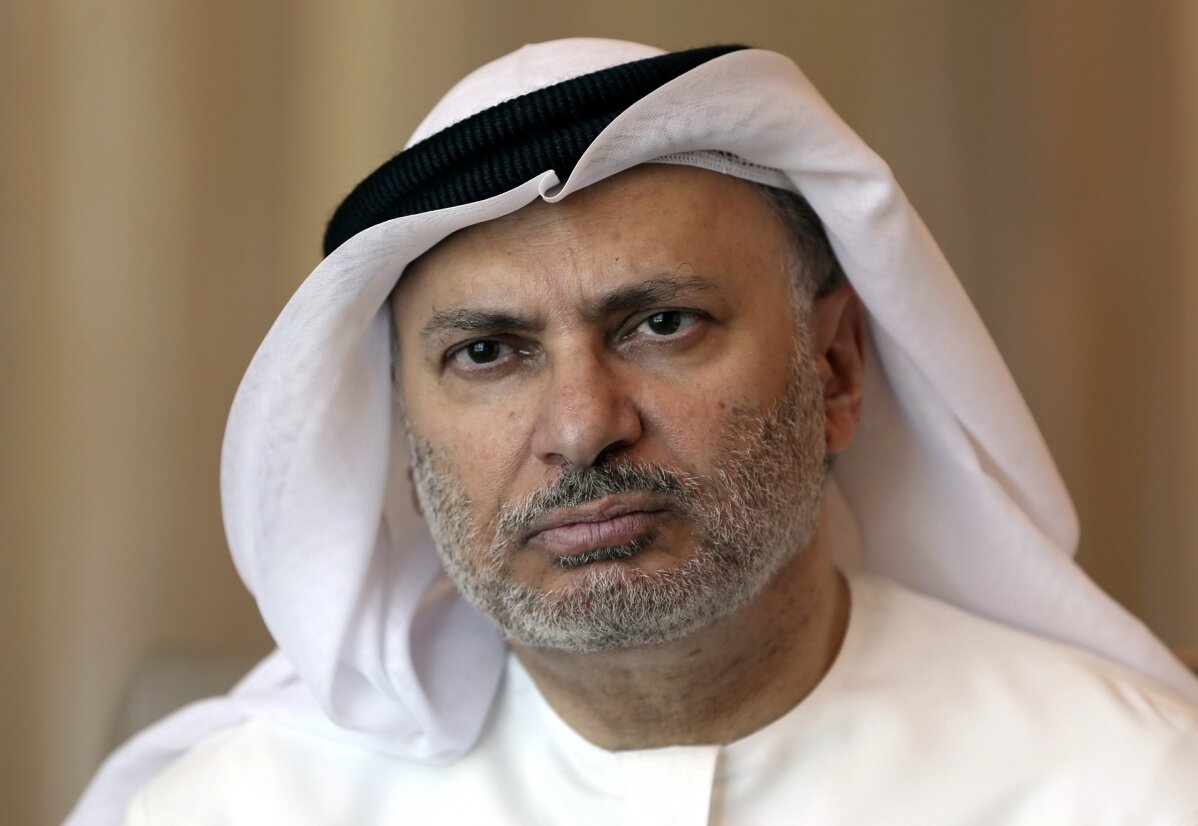 3 of 3

|
Anwar Gargash, UAE Minister of State for Foreign Affairs talks to The Associated Press about relations with Qatar in Dubai, United Arab Emirates, Wednesday, June 9, 2017. (AP Photo/Kamran Jebreili)
Emirati diplomat to AP: 'Nothing to negotiate' with Qatar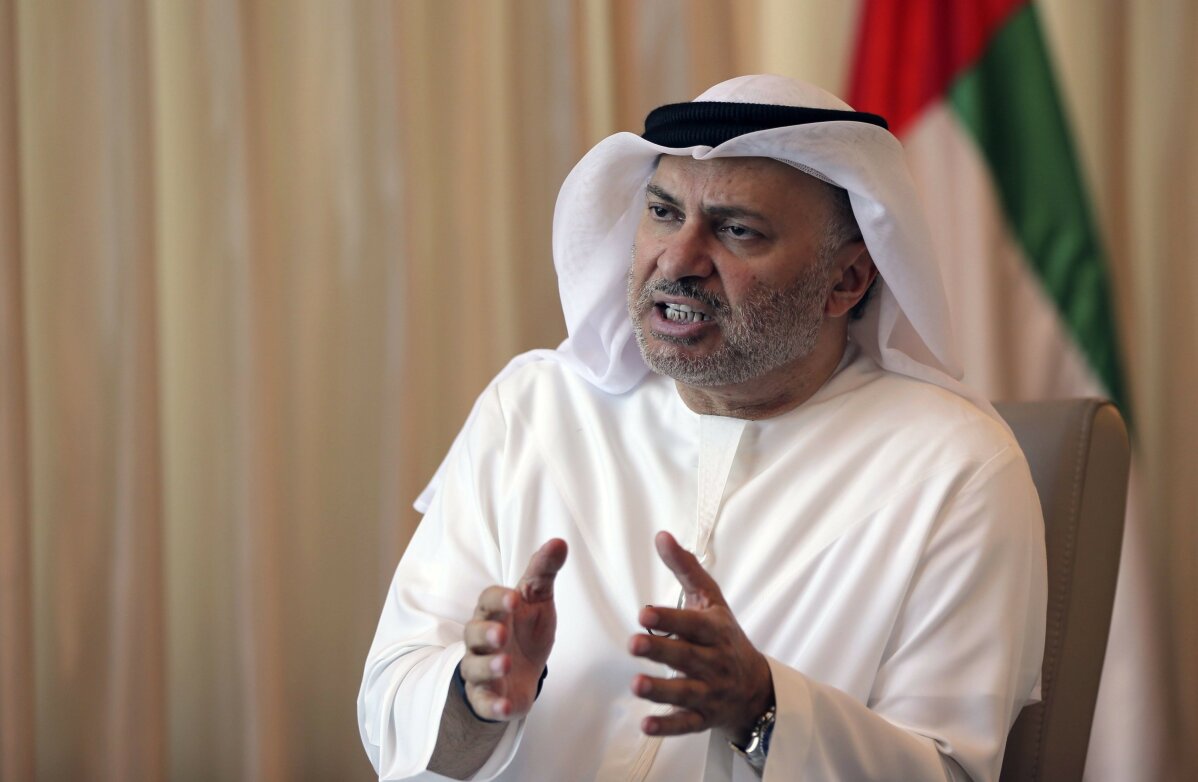 1 of 3

|
Anwar Gargash, UAE Minister of State for Foreign Affairs talks to The Associated Press about relations with Qatar in Dubai, United Arab Emirates, Wednesday, June 9, 2017. (AP Photo/Kamran Jebreili)
1 of 3
Anwar Gargash, UAE Minister of State for Foreign Affairs talks to The Associated Press about relations with Qatar in Dubai, United Arab Emirates, Wednesday, June 9, 2017. (AP Photo/Kamran Jebreili)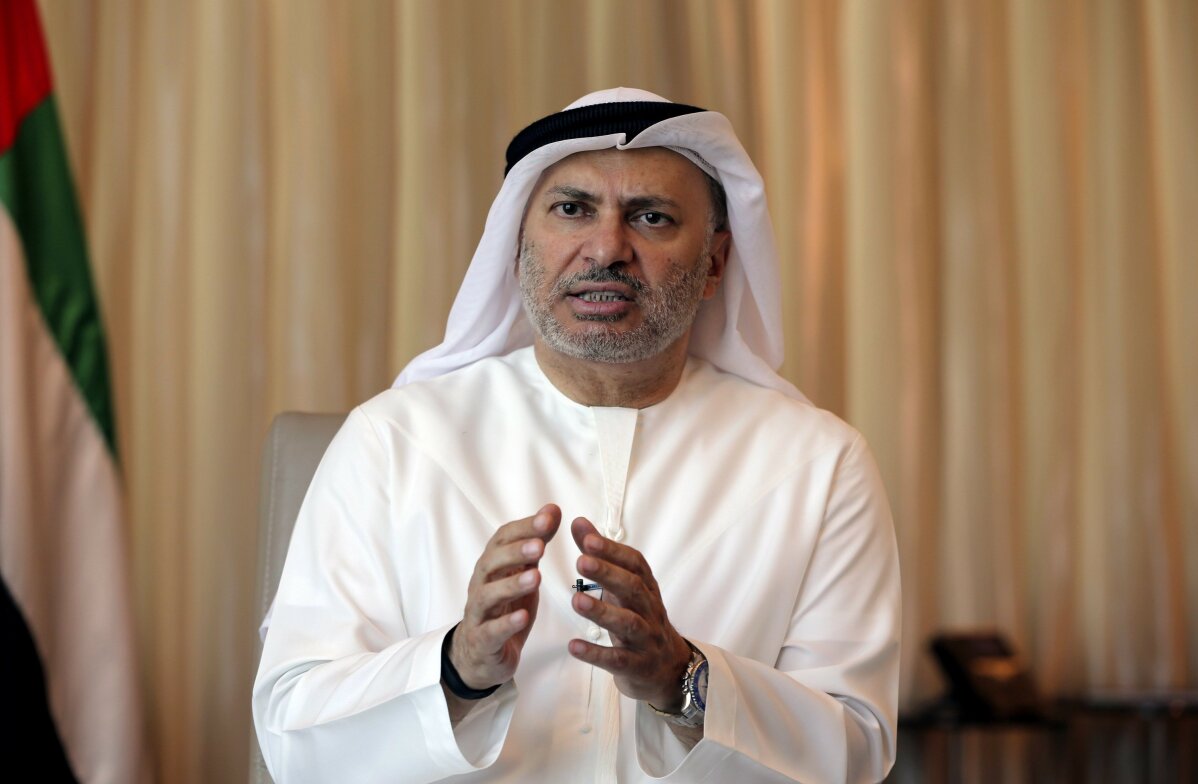 2 of 3

|
Anwar Gargash, UAE Minister of State for Foreign Affairs talks to The Associated Press about relations with Qatar in Dubai, United Arab Emirates, Wednesday, June 9, 2017. (AP Photo/Kamran Jebreili)
2 of 3
Anwar Gargash, UAE Minister of State for Foreign Affairs talks to The Associated Press about relations with Qatar in Dubai, United Arab Emirates, Wednesday, June 9, 2017. (AP Photo/Kamran Jebreili)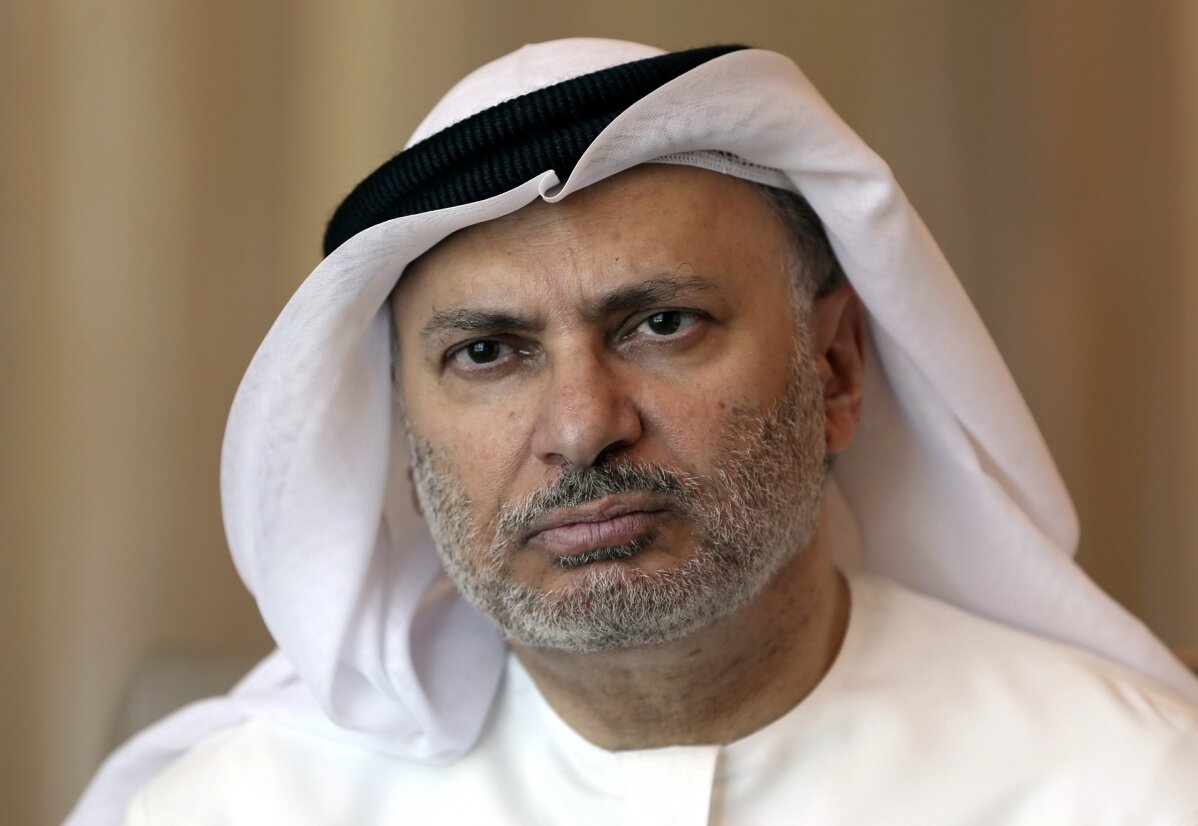 3 of 3

|
Anwar Gargash, UAE Minister of State for Foreign Affairs talks to The Associated Press about relations with Qatar in Dubai, United Arab Emirates, Wednesday, June 9, 2017. (AP Photo/Kamran Jebreili)
3 of 3
Anwar Gargash, UAE Minister of State for Foreign Affairs talks to The Associated Press about relations with Qatar in Dubai, United Arab Emirates, Wednesday, June 9, 2017. (AP Photo/Kamran Jebreili)
DUBAI, United Arab Emirates (AP) — A top Emirati diplomat said Wednesday "there's nothing to negotiate" with Qatar over a growing diplomatic dispute about the energy-rich nation's alleged funding of terror groups, signaling Arab countries now isolating it have no plans to back down.
Speaking in a rare interview, Emirati Minister of State for Foreign Affairs Anwar Gargash told The Associated Press that Qatar has "chosen to ride the tiger of extremism and terrorism" and now needed to pay the price, despite Qatar long denying the allegation.
Gargash said Qatar "definitely" should expel members of Hamas, stop its support of terror groups "with al-Qaida DNA" around the world and rein in the many media outlets it funds, chief among them the Doha-based satellite news network Al-Jazeera.
While applauding a Kuwaiti effort to mediate the crisis, Gargash said Emirati and Saudi officials planned to concede nothing to Qatar, home to some 10,000 American troops at a major U.S. military base and the host of the 2022 FIFA World Cup.
Their "fingerprints are all over the place" in terror funding, Gargash said. "Enough is enough."
Qatari officials declined to immediately comment on Gargash's comments. Its foreign minister has struck a defiant tone in interviews, even after worried residents emptied grocery stores in its capital of Doha as Saudi Arabia has blocked trucks carrying food from entering the country.
Its flag carrier Qatar Airways now flies increasingly over Iran and Turkey after being blocked elsewhere in the Middle East. Emirati officials also shut down the airline's offices in the UAE on Wednesday. Al-Jazeera offices also have been shut down by authorities in Saudi Arabia and Jordan. Meanwhile, Turkey's parliament approved sending troops to an existing Turkish base in Qatar as a sign of support.
The international agency Standard and Poors announced Wednesday that it lowered its rating on Qatar's long-term debt to AA-minus because of the country's dispute with its neighbors. S&P said those countries' severing of diplomatic and business links "will exacerbate Qatar's external vulnerabilities and could put pressure on economic growth and fiscal" stability.
Speaking to the AP from a Foreign Ministry office in Dubai, Gargash listed a number of terror groups he alleged Qatar had funded, including al-Qaida's branches in Syria and Somalia, militants in Egypt's Sinai Peninsula and other group's with "al-Qaida-type organizations" in Libya. He offered no documents to support his claim, but Western officials long have accused Qatar's government of allowing or even encouraging funding of some Sunni extremists.
Gargash particularly pointed out the tens of millions of dollars paid to Shiite militias and others to free dozens of Qatari ruling family members and others in Iraq after 16 months in captivity.
Asked for specifics about what Arab nations wanted from Qatar, Gargash said expelling members of Hamas and other groups like the Muslim Brotherhood from Qatar was important. Gaza's Islamic Hamas rulers, a major recipient of Qatari aid, have called Saudi Arabia's call for Qatar to cut ties with the Palestinian militant group "regrettable" and said it contradicts traditional Arab support for the Palestinian cause.
In Germany, Saudi Foreign Minister Adel al-Jubeir said he wants to see a response from Qatar to the Arab countries' demands "soon."
Both al-Jubeir and Gargash in their comments suggested their complaints about Qatar go back years, likely implying that their grievances are focused on the policies of Sheikh Hamad bin Khalifa Al Thani. Sheikh Hamad became emir through a palace coup in 1995 and expanded his nation's presence on the international scene through negotiating hostage releases, briefly flirting with diplomatic ties to Israel, hosting a Taliban office and creating Al-Jazeera.
Sheikh Tamim bin Hamad Al Thani, his son, became Qatar's ruling emir in 2013, but Sheikh Hamad still looms large in the tight, insular world of Qatari ruling family politics.
U.S. President Donald Trump, who tweeted Tuesday about Qatar funding extremists, called Sheikh Tamim on Wednesday and offered to host leaders at the White House to resolve the crisis.
Qatar faced a similar crisis in 2014 that saw multiple Arab nations pull their ambassadors from the country. That crisis ended eight months later, but the roots of it are clearly seen in the latest dispute. Kuwait's emir, trying to mediate this latest crisis, flew to Dubai on Wednesday and met with Emirati leaders.
An outspoken Emirati ruling family member, the writer and political analyst Sultan Sooud Al Qassemi, even raised the prospect of Qatar's leadership changing.
"Qataris are questioning whether this is going to end up in seeing a change in leadership itself in Qatar," Al Qassemi told the AP in his office in Sharjah, near Dubai. "So it is a very serious issue. Again, this is Qataris speaking to international media wondering whether this is possible at all."
The Gulf countries have ordered their citizens out of Qatar and gave Qataris abroad 14 days to return home. The countries also said they would eject Qatar's diplomats.
"Doha now is completely isolated," Al Qassemi said. "Doha now needs to take serious steps very rapidly to placate not only their neighbors but also their allies around the world."
His comments took on further strength as the UAE's Justice Ministry warned social media users that they can face three to 15 years in prison time and fines starting from 500,000 dirhams ($136,000) for offering sympathy for Qatar. The ministry quoted UAE Attorney General Hamad Saif al-Shamsi on social media making the warning, saying it came over Qatar's "hostile and reckless policy."
While liberal compared to much of the Middle East, the UAE has tough cybercrime and slander laws under which people can be arrested, imprisoned and deported for taking photographs without the consent of those shown.
The crisis began in part over what the Qataris described as a false news report planted during a hack of its state-run news agency in late May. Russia denied Wednesday it hacked the agency after a CNN report quoted anonymous U.S. officials saying they suspected Russian hackers. FBI agents are assisting Qatar in its investigation, said Meshal bin Hamad Al Thani, Qatar's ambassador to the U.S.
The UAE did not hack the Qatari news agency, Gargash said. However, he did acknowledge the authenticity of recently leaked emails from Emirati Ambassador Yousef al-Otaiba in Washington, which several media outlets described as including criticism of Qatar.
"That hack showed the UAE's real concerns and that what we really say in our private emails is what we say publicly," Gargash said.
___
Associated Press writers Geir Moulson in Berlin, Karin Laub in Amman, Jordan, Josh Lederman in Washington and Fay Abuelgasim contributed to this report.
___
Follow Jon Gambrell on Twitter at www.twitter.com/jongambrellap. His work can be found at http://apne.ws/2galNpz.