Iran summons Danish envoy over alleged deadly Tehran plot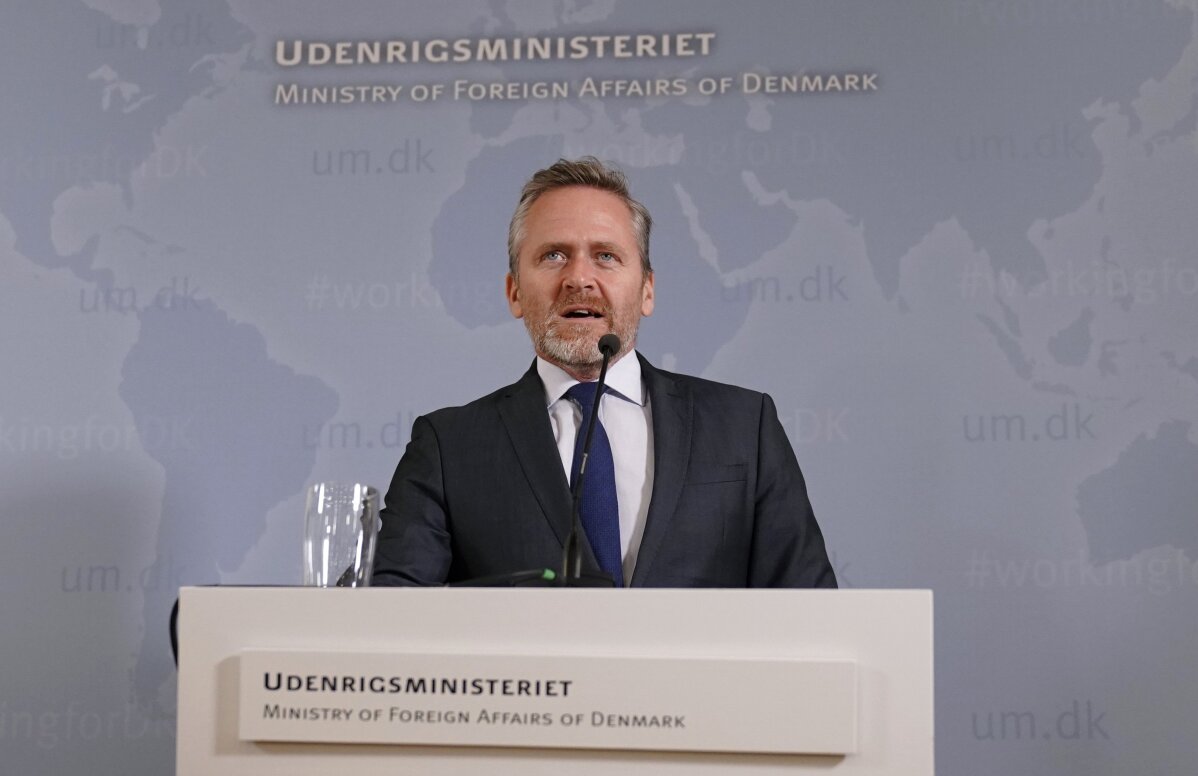 1 of 2

|
Denmark's Foreign Minister Anders Samuelsen speaks during a press conference in Eigtveds Pakhus, Copenhagen, Tuesday, Oct. 30, 2018, in connection with a police operation last month involving a Norwegian citizen of Iranian descent being arrested in an alleged Iranian intelligence plot to kill an opposition activist in Denmark. (Martin Sylvest/Ritzau Scanpix via AP)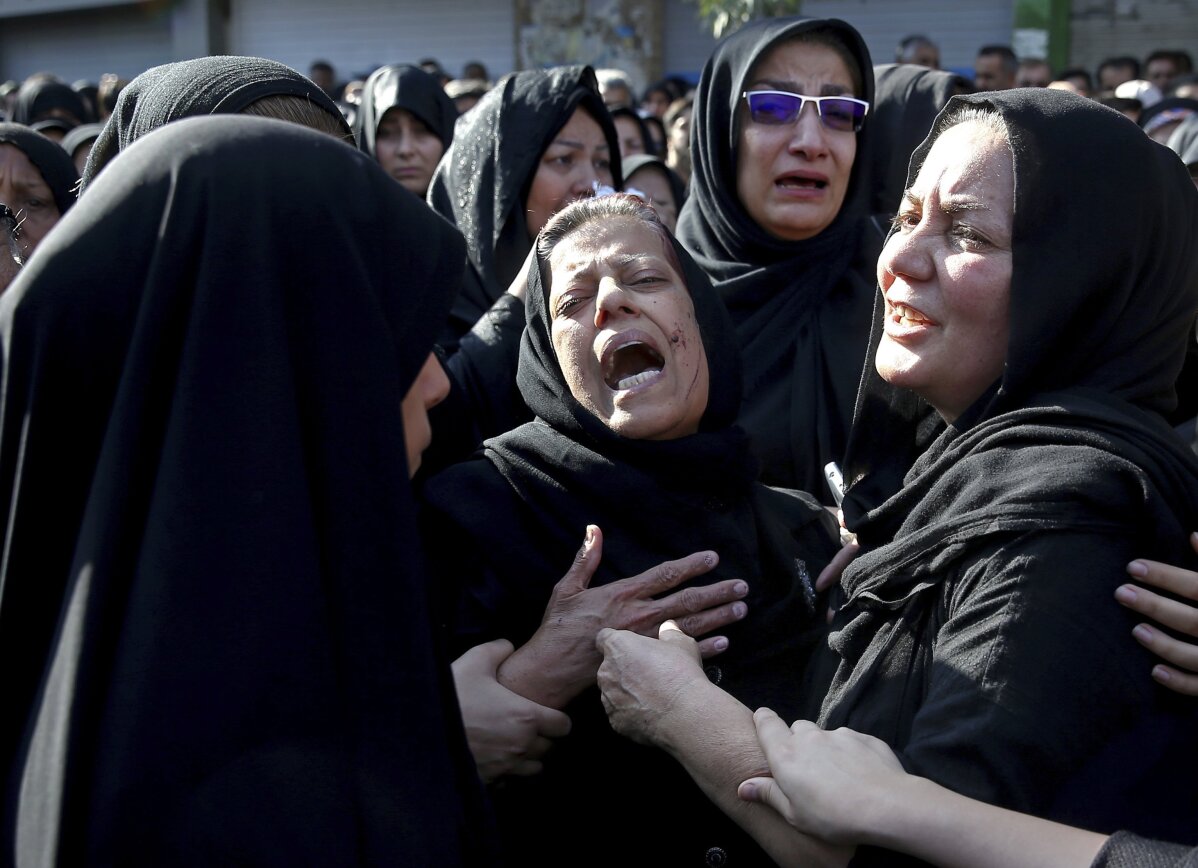 2 of 2

|
FILE - In this file photo dated Monday, Sept. 24, 2018, families of victims of Saturday's terror attack on a military parade in the southwestern city of Ahvaz, that killed 25 people mourn at a mass funeral ceremony, in Ahvaz, Iran. A Norwegian citizen of Iranian descent was arrested Oct. 21, 2018, on suspicion of helping an unspecified Iranian intelligence service "to act in Denmark" against the ASMLA, according to Danish security service chief Finn Borch Andersen and Tehran has blamed the Arab Struggle Movement for the Liberation of Ahwaz (ASMLA) for a terror attack on a military parade in Ahvaz on Sept. 22 that left at least 25 people dead. (AP Photo/Ebrahim Noroozi, FILE)
Iran summons Danish envoy over alleged deadly Tehran plot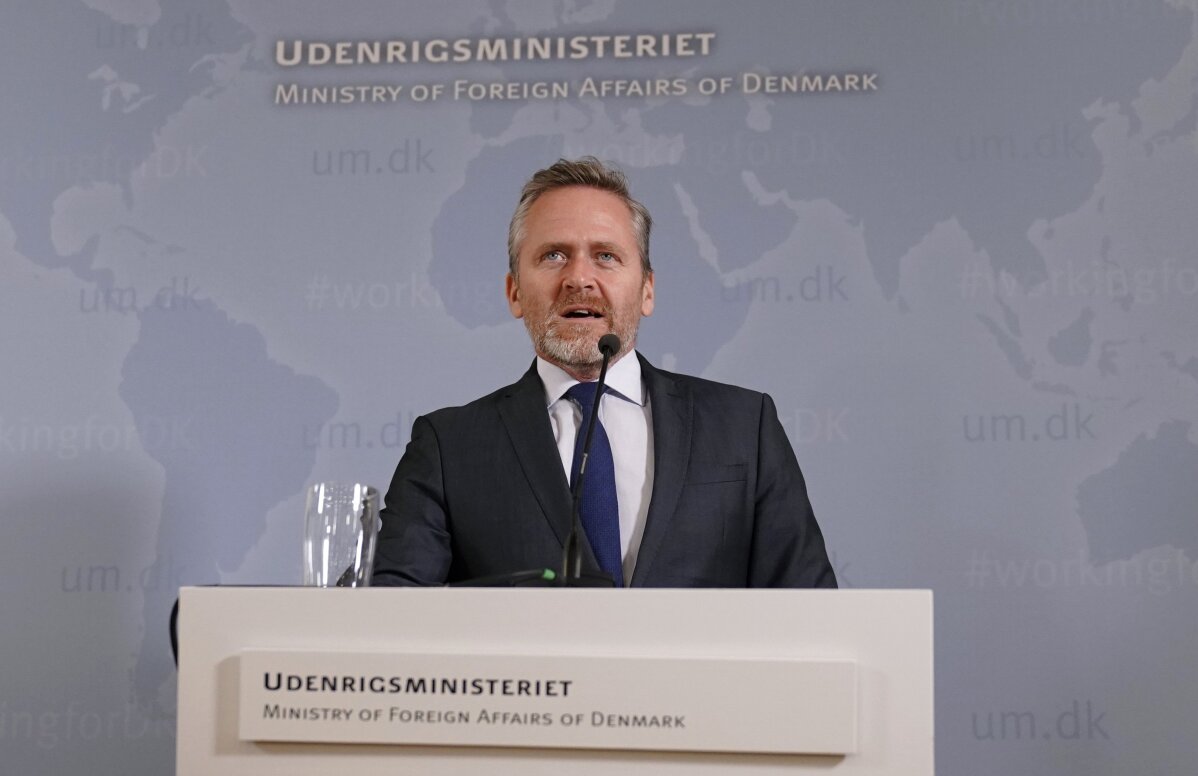 1 of 2

|
Denmark's Foreign Minister Anders Samuelsen speaks during a press conference in Eigtveds Pakhus, Copenhagen, Tuesday, Oct. 30, 2018, in connection with a police operation last month involving a Norwegian citizen of Iranian descent being arrested in an alleged Iranian intelligence plot to kill an opposition activist in Denmark. (Martin Sylvest/Ritzau Scanpix via AP)
1 of 2
Denmark's Foreign Minister Anders Samuelsen speaks during a press conference in Eigtveds Pakhus, Copenhagen, Tuesday, Oct. 30, 2018, in connection with a police operation last month involving a Norwegian citizen of Iranian descent being arrested in an alleged Iranian intelligence plot to kill an opposition activist in Denmark. (Martin Sylvest/Ritzau Scanpix via AP)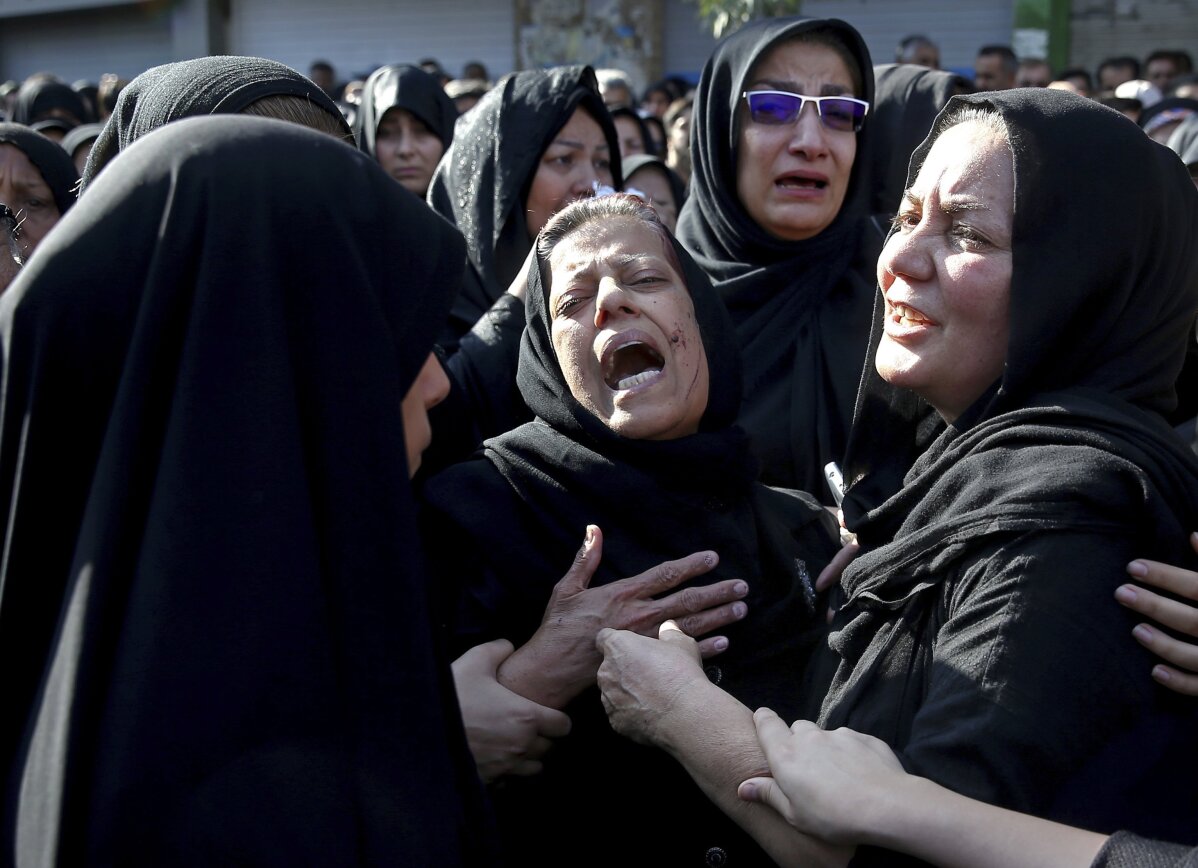 2 of 2

|
FILE - In this file photo dated Monday, Sept. 24, 2018, families of victims of Saturday's terror attack on a military parade in the southwestern city of Ahvaz, that killed 25 people mourn at a mass funeral ceremony, in Ahvaz, Iran. A Norwegian citizen of Iranian descent was arrested Oct. 21, 2018, on suspicion of helping an unspecified Iranian intelligence service "to act in Denmark" against the ASMLA, according to Danish security service chief Finn Borch Andersen and Tehran has blamed the Arab Struggle Movement for the Liberation of Ahwaz (ASMLA) for a terror attack on a military parade in Ahvaz on Sept. 22 that left at least 25 people dead. (AP Photo/Ebrahim Noroozi, FILE)
2 of 2
FILE - In this file photo dated Monday, Sept. 24, 2018, families of victims of Saturday's terror attack on a military parade in the southwestern city of Ahvaz, that killed 25 people mourn at a mass funeral ceremony, in Ahvaz, Iran. A Norwegian citizen of Iranian descent was arrested Oct. 21, 2018, on suspicion of helping an unspecified Iranian intelligence service "to act in Denmark" against the ASMLA, according to Danish security service chief Finn Borch Andersen and Tehran has blamed the Arab Struggle Movement for the Liberation of Ahwaz (ASMLA) for a terror attack on a military parade in Ahvaz on Sept. 22 that left at least 25 people dead. (AP Photo/Ebrahim Noroozi, FILE)
TEHRAN, Iran (AP) — Iran on Wednesday summoned the Danish ambassador to Tehran over Copenhagen's allegations about an Iranian plot to kill an opposition activist in Denmark, the official IRNA news agency reported.
Iran expressed a "strong protest" to Ambassador Danny Annan over what it described as the Danish officials' "hasty, political" and "uncalculated actions" in the case.
The development came after Denmark's intelligence agency said on Tuesday that a police operation last month that briefly cut off Copenhagen from the rest of Denmark stemmed from an alleged Iranian plot to kill an opposition activist. It said a suspect in the case, a Norwegian citizen of Iranian descent, has denied wrongdoing and is being held in pre-trial custody until Nov. 8.
Iran's Foreign Ministry strongly denied the plot allegation, calling it part of enemy plans aimed at damaging Iran-EU relations.
Danes say intelligence shows Iran was planning to kill a member of the Arab Struggle Movement for the Liberation of Ahwaz, or ASMLA, a group that Tehran has blamed for the Sept. 22 terror attack on a military parade in the Iranian city of Ahvaz that killed at least 25 people. ASMLA condemned the violence and said it was not involved.
Denmark condemned Iran for the alleged plot and recalled Annan, the ambassador to Tehran, for consultations. Annan left Iran on Wednesday, shortly after being summoned to the Iranian Foreign Ministry.
"We are looking at the situation in Denmark as being very serious and not least because there is a Norwegian of Iranian descent involved," Norway's Prime Minister Erna Solberg said.
Her government had not yet decided what it would do pending a Norwegian police probe, she added.
U.S. Secretary of State Mike Pompeo, speaking in an interview with Fox News Radio on Wednesday, said Iran is the leading actor conducting assassination attempts in Europe.
"That kind of behavior needs to stop, and we have offered our support and effort to help the Europeans in preventing these kinds of assassination attempts from taking place," he said.
___
Associated Press writers Jan M. Olsen in Copenhagen, Denmark, and Matthew Lee in Washington contributed to this report.