Robert Plant continues his musical shape-shifting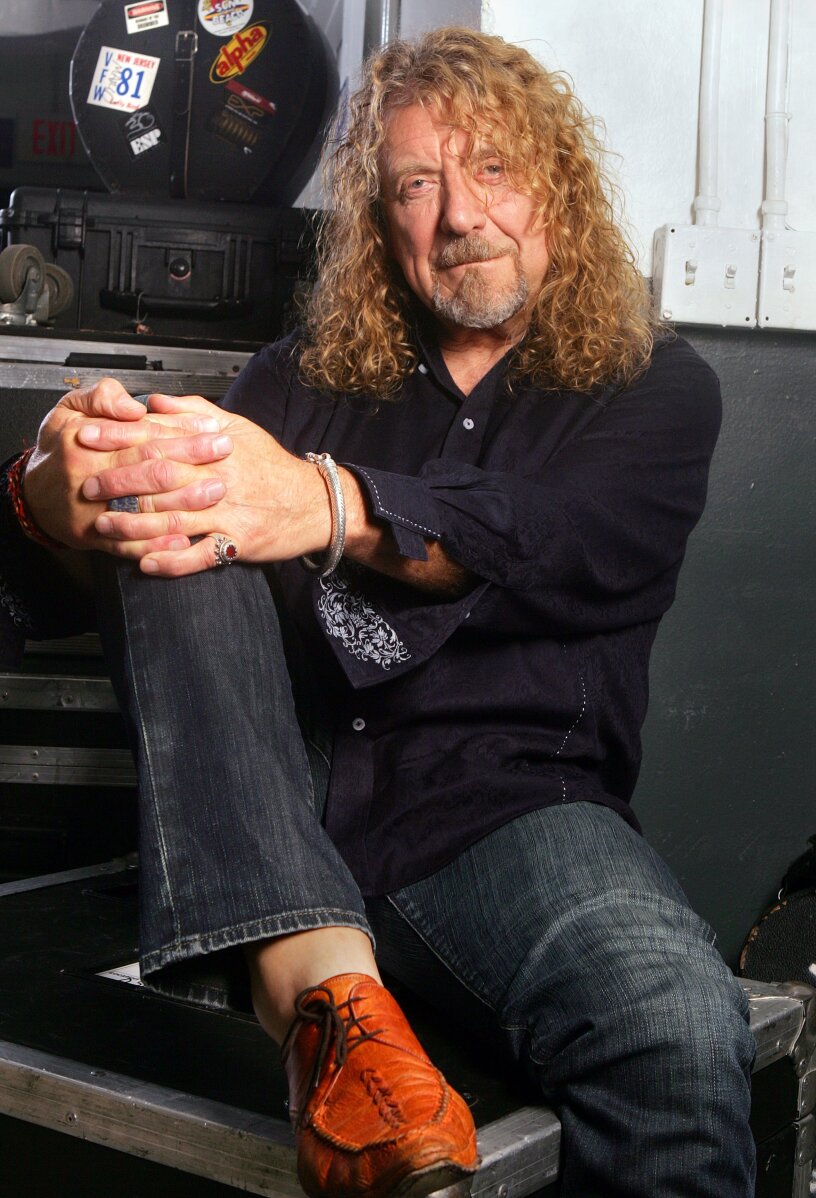 1 of 2

|
FILE - In this July 30, 2010 file photo, singer Robert Plant poses for a portrait in Miami. The former Led Zeppelin singer has a new album, "Carry Fire," out Friday, (AP Photo/Carlo Allegri, File)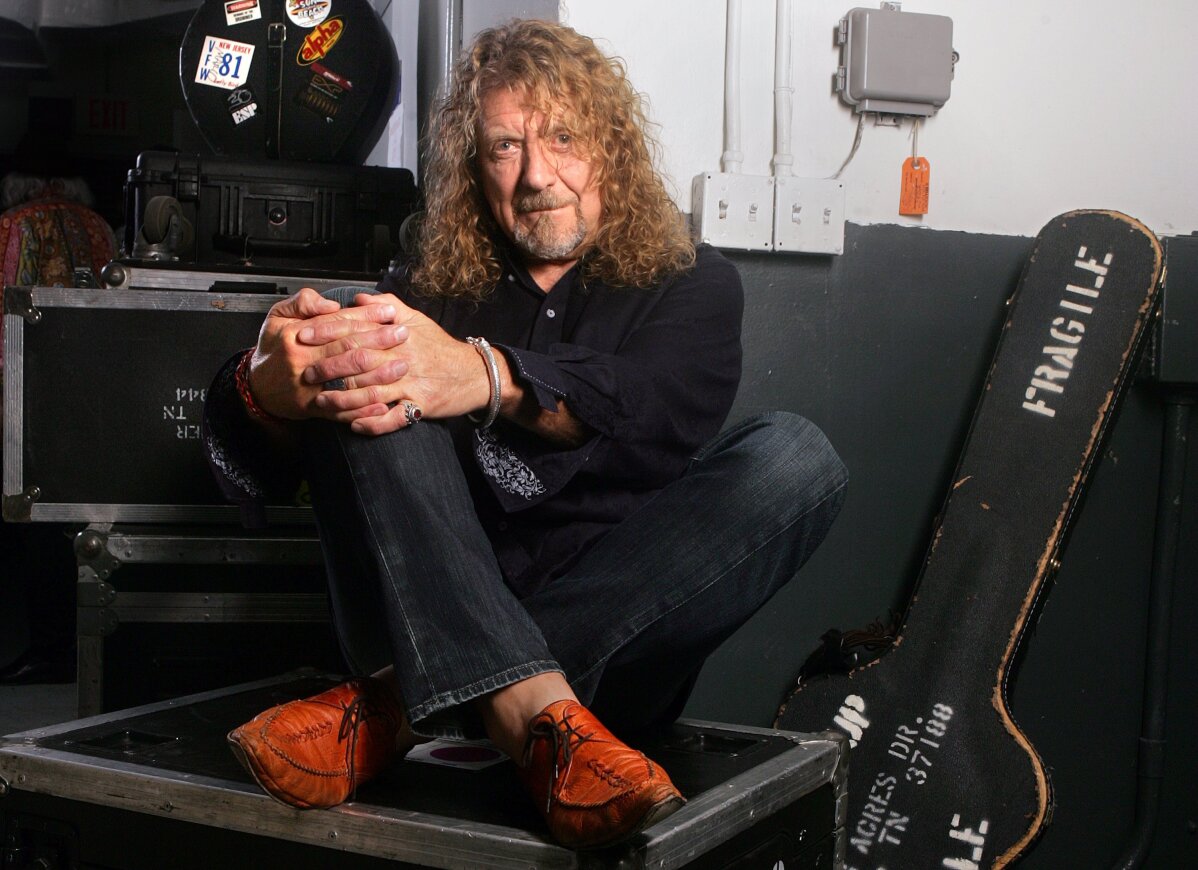 2 of 2

|
FILE - In this July 30, 2010 file photo, singer Robert Plant poses for a portrait in Miami. The former Led Zeppelin singer has a new album, "Carry Fire," out Friday, (AP Photo/Carlo Allegri, File)
Robert Plant continues his musical shape-shifting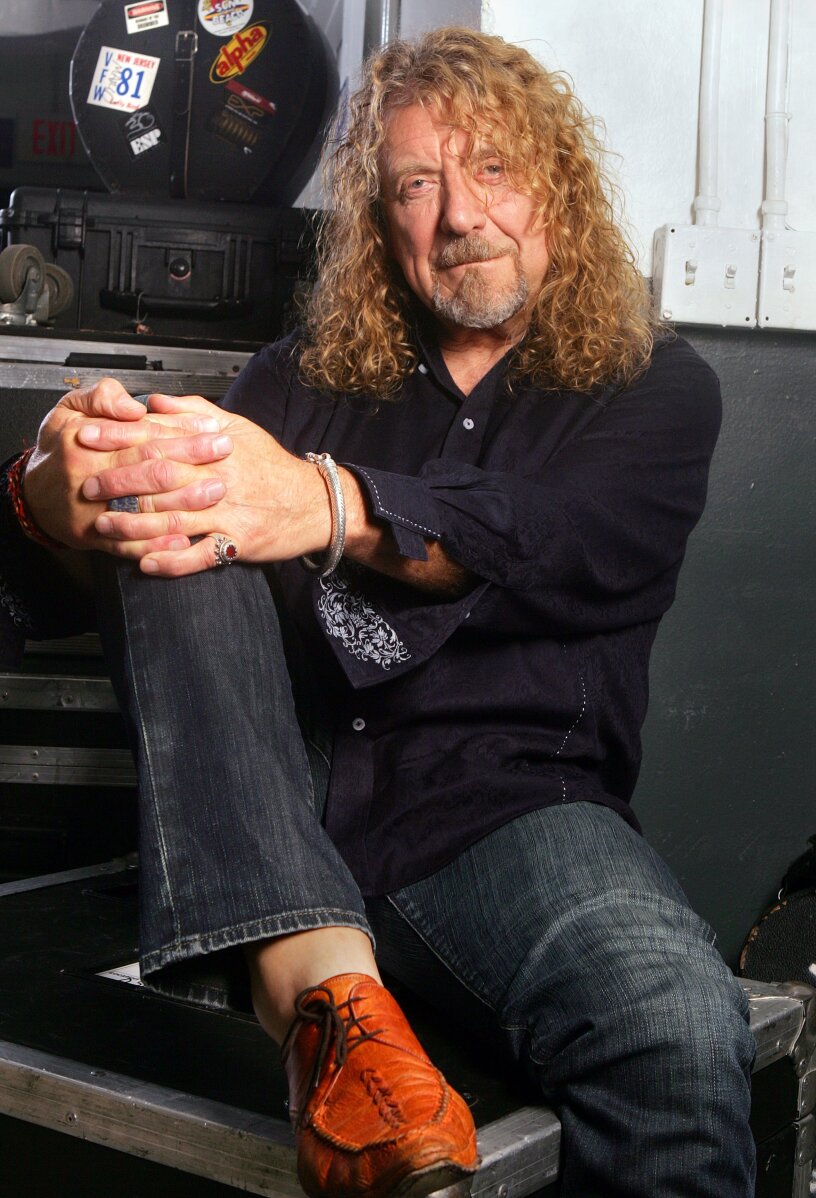 1 of 2

|
FILE - In this July 30, 2010 file photo, singer Robert Plant poses for a portrait in Miami. The former Led Zeppelin singer has a new album, "Carry Fire," out Friday, (AP Photo/Carlo Allegri, File)
1 of 2
FILE - In this July 30, 2010 file photo, singer Robert Plant poses for a portrait in Miami. The former Led Zeppelin singer has a new album, "Carry Fire," out Friday, (AP Photo/Carlo Allegri, File)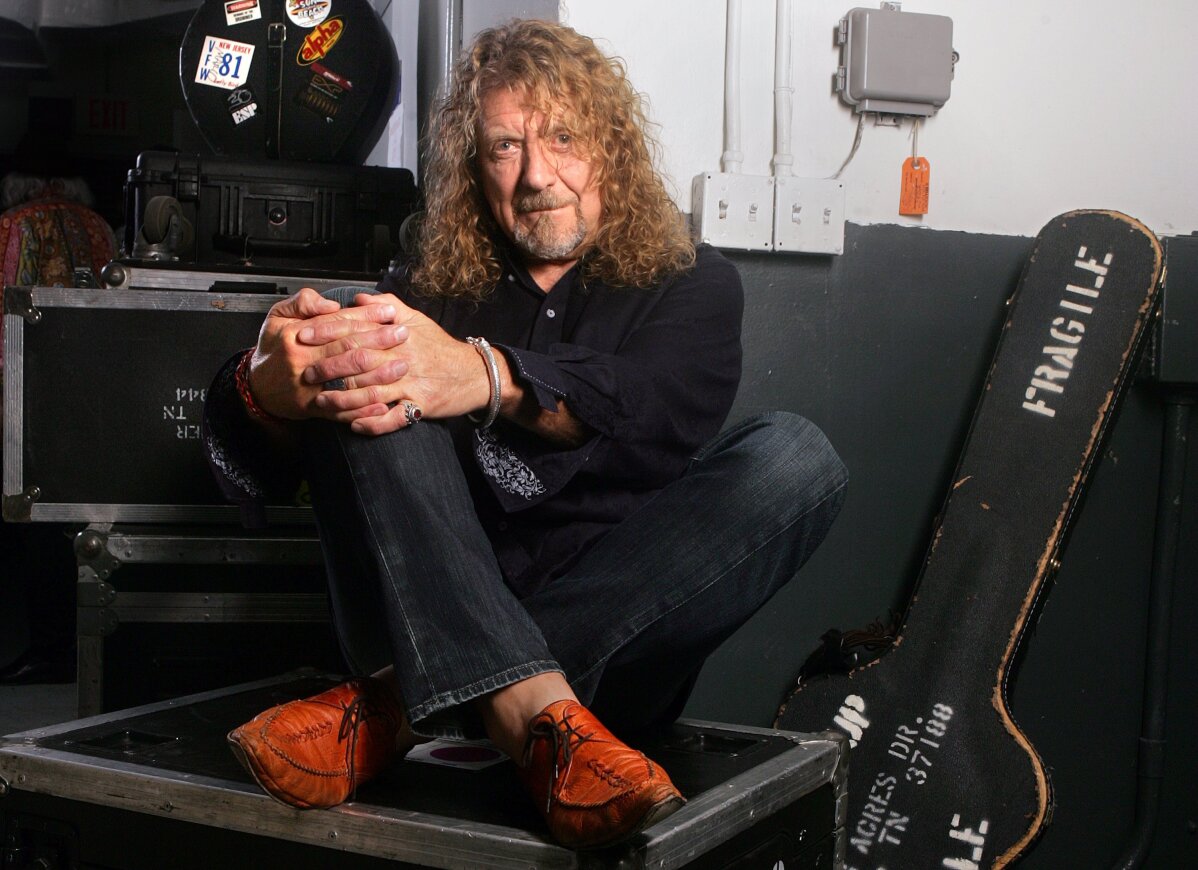 2 of 2

|
FILE - In this July 30, 2010 file photo, singer Robert Plant poses for a portrait in Miami. The former Led Zeppelin singer has a new album, "Carry Fire," out Friday, (AP Photo/Carlo Allegri, File)
2 of 2
FILE - In this July 30, 2010 file photo, singer Robert Plant poses for a portrait in Miami. The former Led Zeppelin singer has a new album, "Carry Fire," out Friday, (AP Photo/Carlo Allegri, File)
NEW YORK (AP) — The question hangs over an interview with Robert Plant, an obligation for the journalist and a depressing inevitability for his subject. Might as well get it over with.
Are you ever going to make music again with Alison Krauss?
All right, so there are probably other questions. The downside — admittedly small — to having an illustrious past in the music world is that many fans want you to live in it. Today, it's easier and more lucrative for artists to recycle work and jog pleasant memories from the stage. For some, it's the only way to earn a living.
The former Led Zeppelin singer has the luxury of choice and, at 69, he's chosen to dwell among the handful of artists producing challenging new work late in their careers. His album "Carry Fire," out Friday, continues his collaboration with a band whose name, the Sensational Space Shifters, speaks to its versatility. Plant's voice is a more intimate instrument now although he shows, in a duet with Chrissie Hynde, that he can summon the old wail.
"I just think what we're doing here is just such a joy, it really is," Plant said.
For the second disc in a row, Plant is working with the eclectic Nonesuch Records label. He essentially recruited himself, said that label's president, David Bither, knowing that Nonesuch's roster contains artists like David Byrne, Randy Newman and Emmylou Harris who have enjoyed past success but liked to push themselves in new directions.
When Plant first started working with his current band, his manager invited Bither to a show in Mexico City so he could see what they were doing.
"If he wanted to rest on his laurels, he's got some pretty big laurels to rest upon," Bither said. "How many people in the world have been begging them to put the band back together and go out on tour? But he wants to live in the present, maybe even in the future, and that I think is an incredibly admirable trait for an artist."
Money, unimaginable money, is being left on the table. But with Plant's net worth already estimated at $170 million and likely only to go up as new generations discover Led Zeppelin, what's the imperative?
"He honors the past," Bither said. "He'll tell you that. What he's done he's very proud of. But that seems like being on some kind of a treadmill for him, almost like a ring of hell, to be doing the same thing over and over and over again."
The willingness to take chances defines the latter part of his career, Plant said. He's enjoyed all of it, from touring with old pal Jimmy Page and an Egyptian orchestra in the 1990s, to the Grammy-winning "Raising Sand" duet with Krauss in 2007, duets with Patty Griffin and two albums with his new band.
Everyone's favorite muse, President Donald Trump, was an inspiration for the Plant-narrated song "Carving Up the World Again... A Wall and Not a Fence" on his new album.
"It's not just Trump," he said in a phone interview from London. "It's every Trump that's ever been. Every generation and every culture has several Trumps. It's just some are a bit heftier than others. And you've got one hell of a heft over there."
For the most part, the atmospheric songs, with some of the Middle Eastern influences Plant has long been fond of, delve into the mysteries of personal relationships. Plant chuckles at the mention of one lyric's reference to "dancing days," a wink to old fans. His voice is expressive in a quieter way, both a concession to age and reflection of lessons learned during his work with Krauss.
Scheduling issues and some reported false starts have prevented a sequel to "Raising Sand." Plant said he's compiling a list of old songs he'd like to record with the bluegrass star. "I do get letters from her, emails, (saying) 'I don't like it without you,'" he said. "And I don't like it without her. But I like it with these guys. It's just a volcano of joy playing with these guys."
Plant won't leave his Zeppelin legacy untouched during an upcoming, mostly sold-out theater tour of the U.S.
"This is entertainment, after all," he said. "This is not just about me being a wandering soul on the edge of the popular mainstream. Of course. I'll just tell 'em in a different way."
Anyone expecting a jukebox of old hits has come to the wrong place, though.
"If people want to come and get into this groove, it's great," he said. "If they don't, there's plenty of other things they can do. Bowling's a good one. Or bingo."
___