Broadcom offers $103 billion for Qualcomm in chip megadeal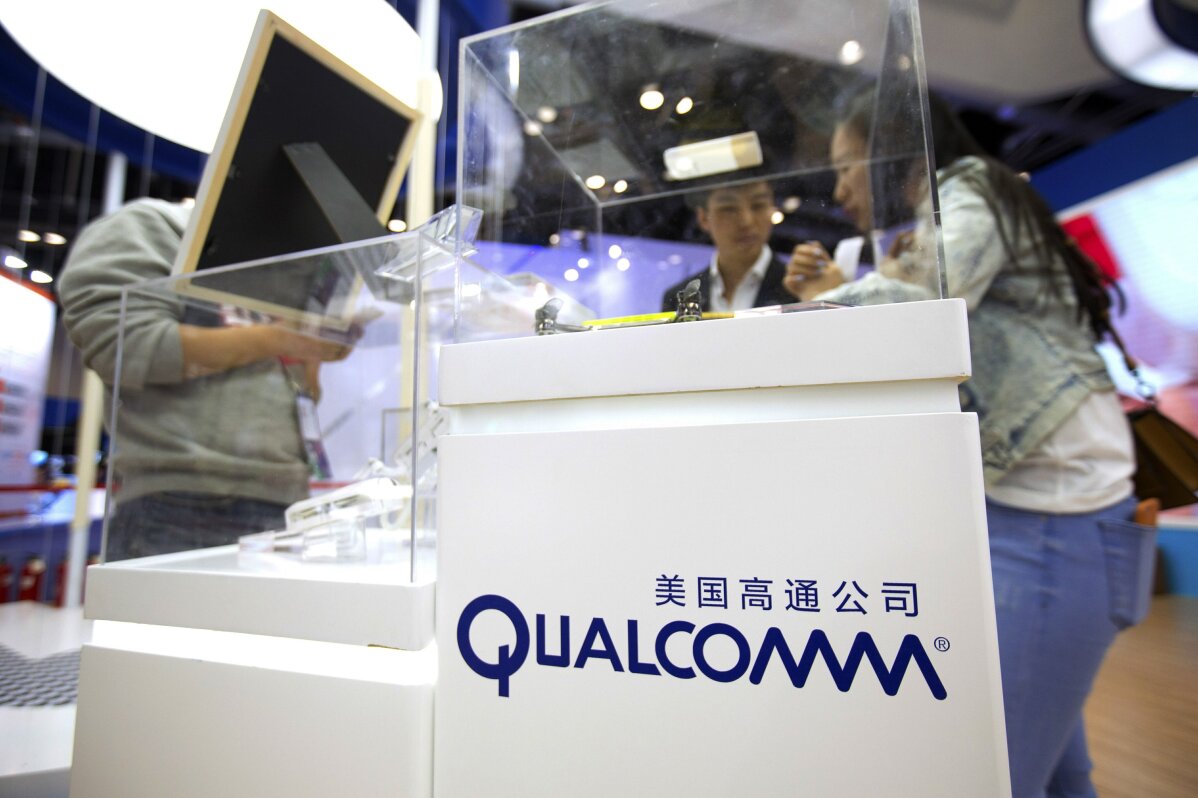 1 of 2

|
FILE - In this Thursday, April 27, 2017, file photo, visitors look at a display booth for Qualcomm at the Global Mobile Internet Conference (GMIC) in Beijing. Broadcom is making an unsolicited, $130 billion offer for rival chipmaker Qualcomm, the largest deal ever in the tech industry that will face intense regulatory scrutiny. (AP Photo/Mark Schiefelbein, File)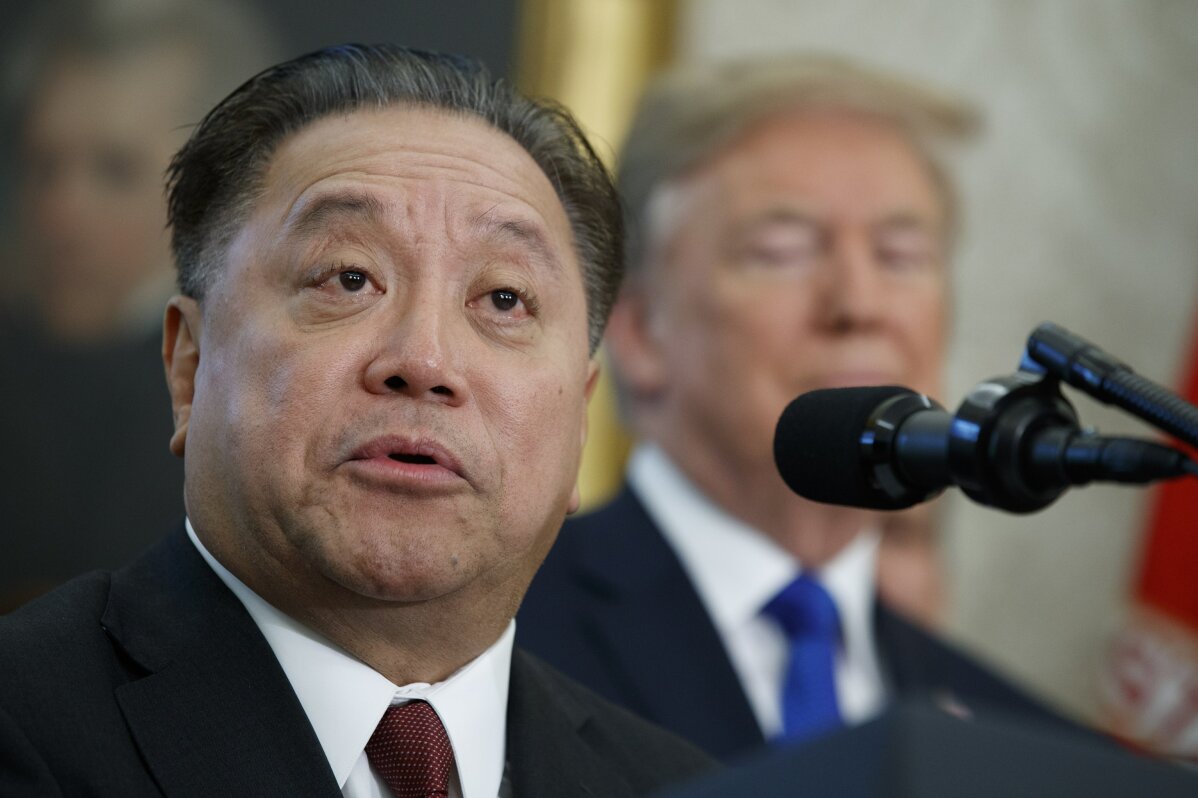 2 of 2

|
FILE - In this Thursday, Nov. 2, 2017, file photo, Broadcom CEO Hock Tan speaks as President Donald Trump listens during an event to announce the company is moving its global headquarters to the United States, in the Oval Office of the White House, in Washington. Broadcom is making an unsolicited, $130 billion offer for rival chipmaker Qualcomm. (AP Photo/Evan Vucci, File)
Broadcom offers $103 billion for Qualcomm in chip megadeal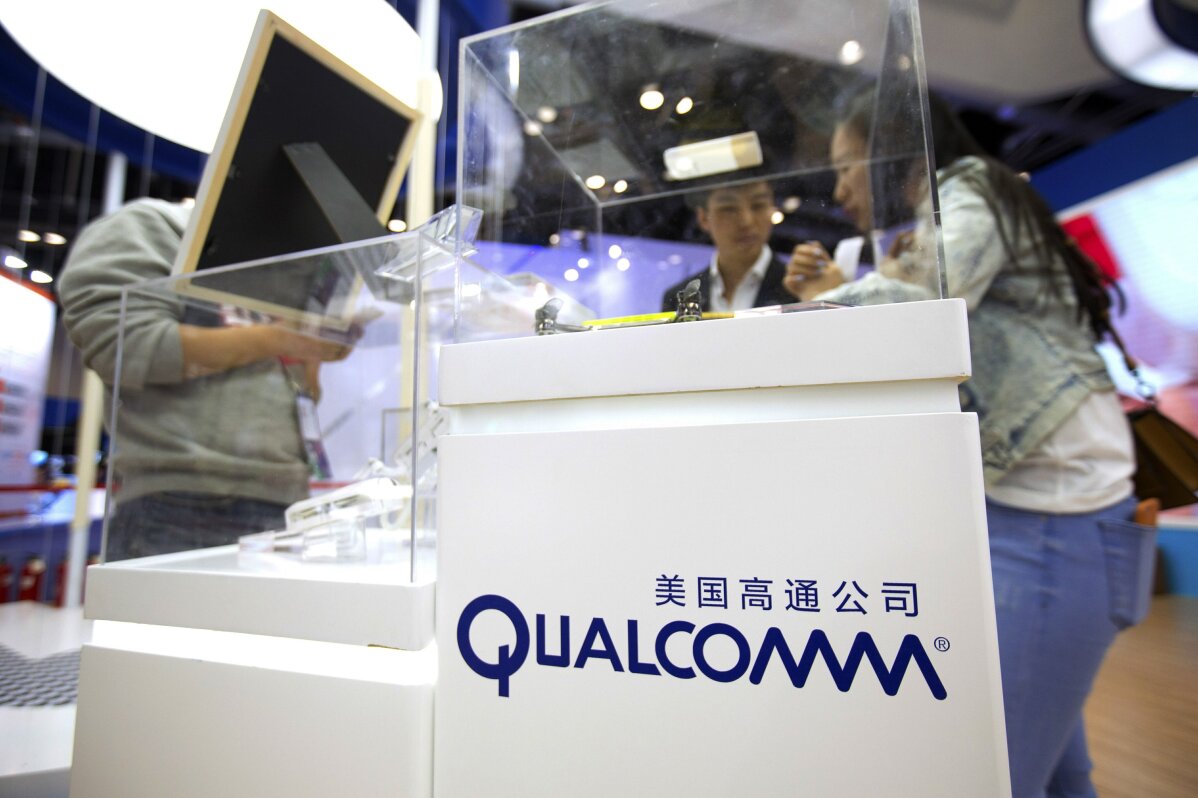 1 of 2

|
FILE - In this Thursday, April 27, 2017, file photo, visitors look at a display booth for Qualcomm at the Global Mobile Internet Conference (GMIC) in Beijing. Broadcom is making an unsolicited, $130 billion offer for rival chipmaker Qualcomm, the largest deal ever in the tech industry that will face intense regulatory scrutiny. (AP Photo/Mark Schiefelbein, File)
1 of 2
FILE - In this Thursday, April 27, 2017, file photo, visitors look at a display booth for Qualcomm at the Global Mobile Internet Conference (GMIC) in Beijing. Broadcom is making an unsolicited, $130 billion offer for rival chipmaker Qualcomm, the largest deal ever in the tech industry that will face intense regulatory scrutiny. (AP Photo/Mark Schiefelbein, File)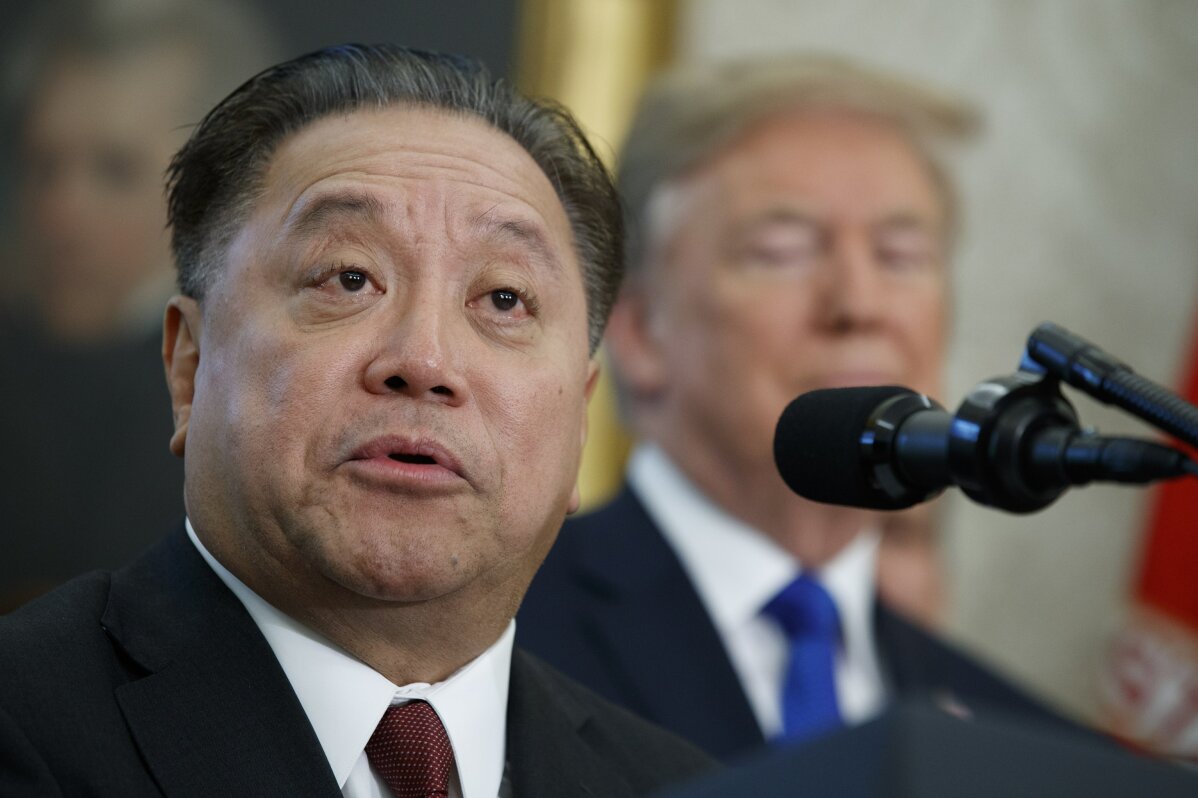 2 of 2

|
FILE - In this Thursday, Nov. 2, 2017, file photo, Broadcom CEO Hock Tan speaks as President Donald Trump listens during an event to announce the company is moving its global headquarters to the United States, in the Oval Office of the White House, in Washington. Broadcom is making an unsolicited, $130 billion offer for rival chipmaker Qualcomm. (AP Photo/Evan Vucci, File)
2 of 2
FILE - In this Thursday, Nov. 2, 2017, file photo, Broadcom CEO Hock Tan speaks as President Donald Trump listens during an event to announce the company is moving its global headquarters to the United States, in the Oval Office of the White House, in Washington. Broadcom is making an unsolicited, $130 billion offer for rival chipmaker Qualcomm. (AP Photo/Evan Vucci, File)
NEW YORK (AP) — Broadcom made an unsolicited, $103 billion offer for rival chipmaker Qualcomm, the tech industry's largest attempted takeover that is destined to come under intense regulatory scrutiny.
Qualcomm, known to consumers as the maker of Snapdragon chips found in smartphones and tablets, is already the No. 3 chip supplier, according to research firm Gartner, trailing Intel and Samsung. A combination with Broadcom would not change that.
But a transaction between the two would likely raise antitrust concerns, analysts said. The combined company would have about 40 percent of the cellphone chip market, said Stifel analyst Kevin Cassidy. Moreover, it would create a company with "massive market share" in the kind of chips that power Wi-Fi, location data and Bluetooth, necessary for the next generation of connected devices, said Stuart Carlaw, chief research officer at ABI Research. That could make it more expensive to incorporate such technologies in new areas, like electric car infrastructure and "smart" utility grids, slowing their development, he said.
Broadcom said Monday that it was confident that "common global customers" would "embrace" the deal. While it did not specify particular companies, Qualcomm and Apple have been in a long-running legal battle over licensing fees owed to Qualcomm. Analysts say that dispute has weighed on Qualcomm's stock price. Hooking up with Broadcom might lead to a faster resolution of that dispute because of Broadcom's good relationship with Apple, said Canaccord Genuity analyst Michael Walkley in a Monday note.
Still, analysts expect Qualcomm management to reject the $70-per-share price Broadcom is offering as too low. Qualcomm said that it is reviewing the bid, and that it will have no comment until that review is completed by its board.
The Broadcom offer of $70 per share to Qualcomm stockholders would be $60 per share in cash and $10 per share of Broadcom. Qualcomm has 1.47 billion shares outstanding.
Broadcom says its proposal is a 28 percent premium over the closing price of Qualcomm common stock on November 2, the last "unaffected" trading day for the companies.
It has also offered to pick up $25 billion in debt.
Broadcom Ltd., which has corporate headquarters are in San Jose, California but a home address in Singapore, is currently taking steps that should make it easier to get deals done. It is relocating the home address to Delaware, announced last week. That will help it avoid a cumbersome federal review process for a $5.5 billion deal for U.S. network provider Brocade Communications Systems. The deal has been delayed as it's scrutinized by the Committee on Foreign Investment in the United States, which investigates proposed acquisitions of U.S. companies by foreign buyers on national security and intellectual property grounds.
Qualcomm, meanwhile, has a pending $38.1 billion deal to buy NXP Semiconductors that has come under regulatory scrutiny in Europe.
Qualcomm, based in San Diego, rode the boom in mobile. Today's Broadcom is the product of a $37 billion combination in 2016 between Avago, a Singapore-based company that was once part of a former unit of pioneering PC maker Hewlett-Packard, and Broadcom, another company with origins in Southern California which made chips for tablets, smartphones and other telecom and cable applications.
Broadcom said if the deal is approved, it expected a combined company to have revenues of about $51 billion.
Last week, Qualcomm reported revenue of $22.3 billion for fiscal 2017.
Shares of Qualcomm rose 2.1 percent to $63.10 in afternoon trading. Broadcom shares were down less than 1 percent to $272.93.
___
This story has been corrected to change the value of the Qualcomm-NXP Semiconductors deal to $38.1 billion, not $28.1 billion.