Kenworthy gets a kiss on TV; day made despite finishing last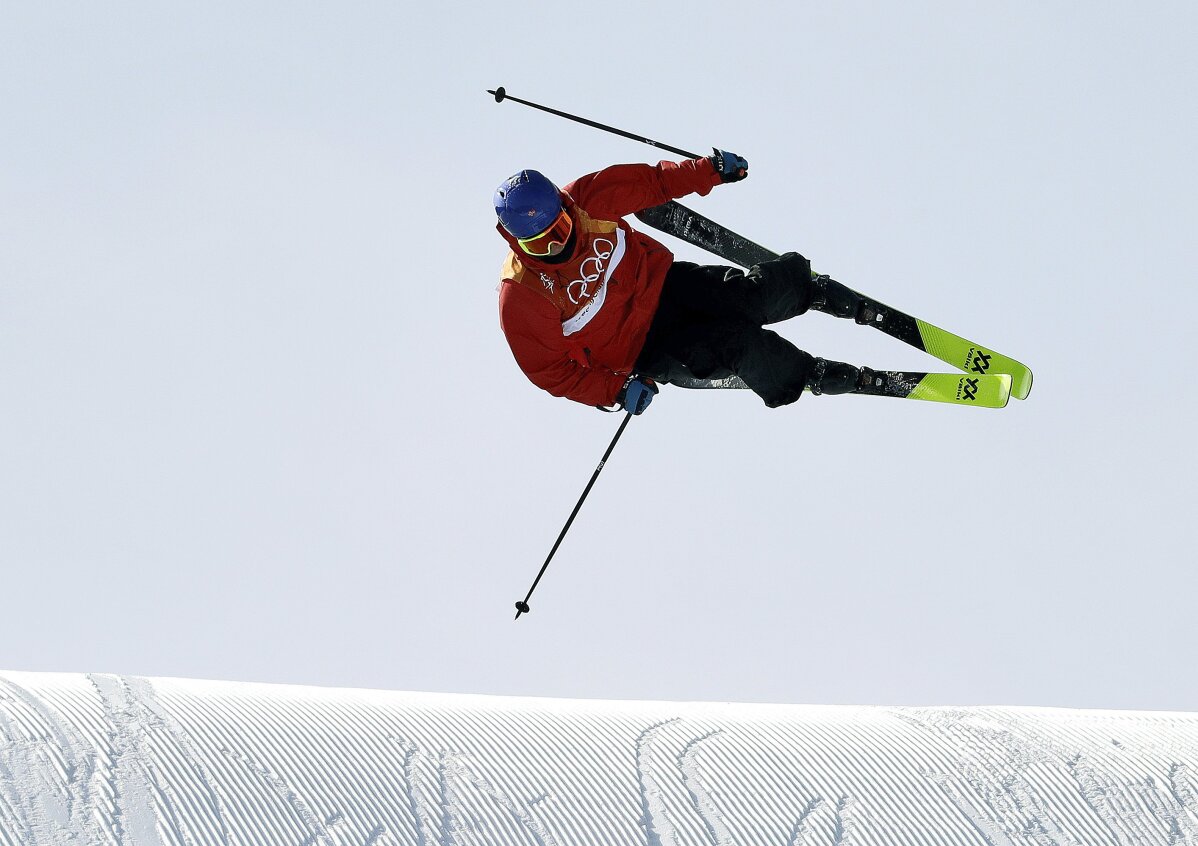 1 of 6

|
Oystein Braaten, of Norway, jumps during the men's slopestyle qualifying at Phoenix Snow Park at the 2018 Winter Olympics in Pyeongchang, South Korea, Sunday, Feb. 18, 2018. (AP Photo/Lee Jin-man)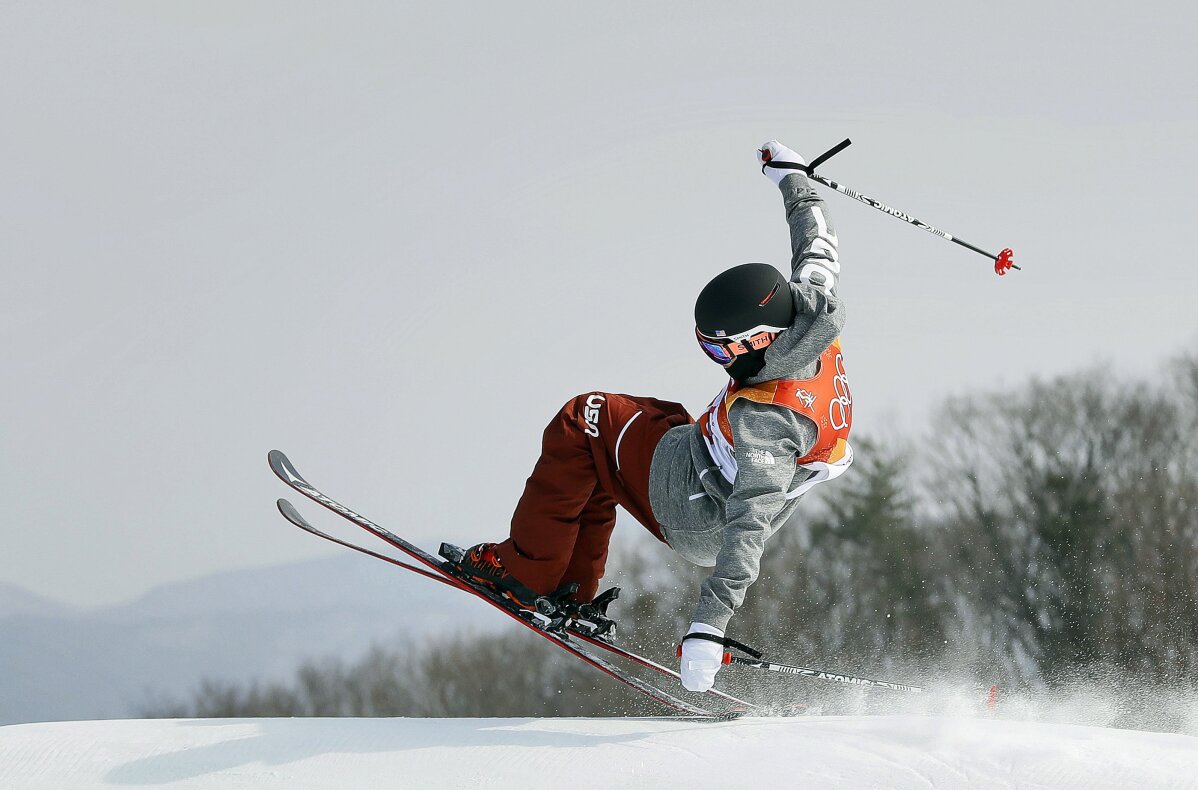 2 of 6

|
Gus Kenworthy, of the United States, jumps during the men's slopestyle final at Phoenix Snow Park at the 2018 Winter Olympics in Pyeongchang, South Korea, Sunday, Feb. 18, 2018. (AP Photo/Kin Cheung)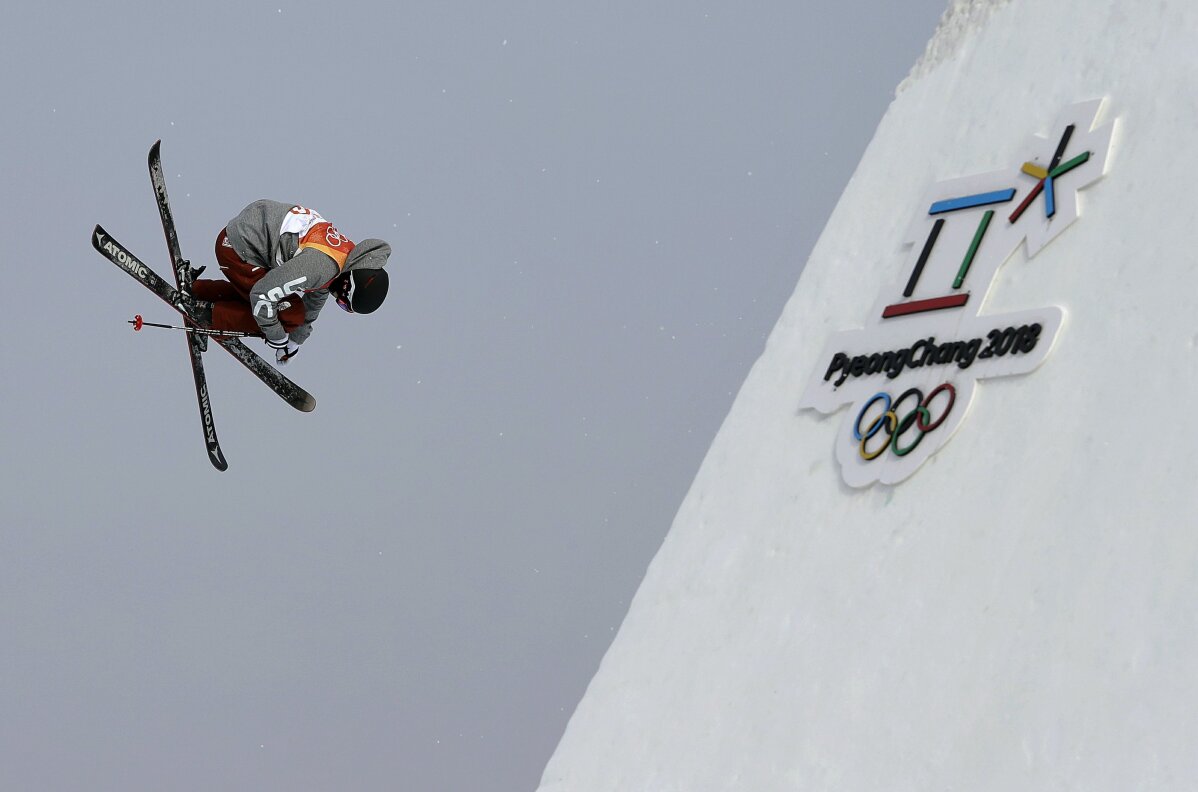 3 of 6

|
Gus Kenworthy, of the United States, jumps during the men's slopestyle final at Phoenix Snow Park at the 2018 Winter Olympics in Pyeongchang, South Korea, Sunday, Feb. 18, 2018. (AP Photo/Kin Cheung)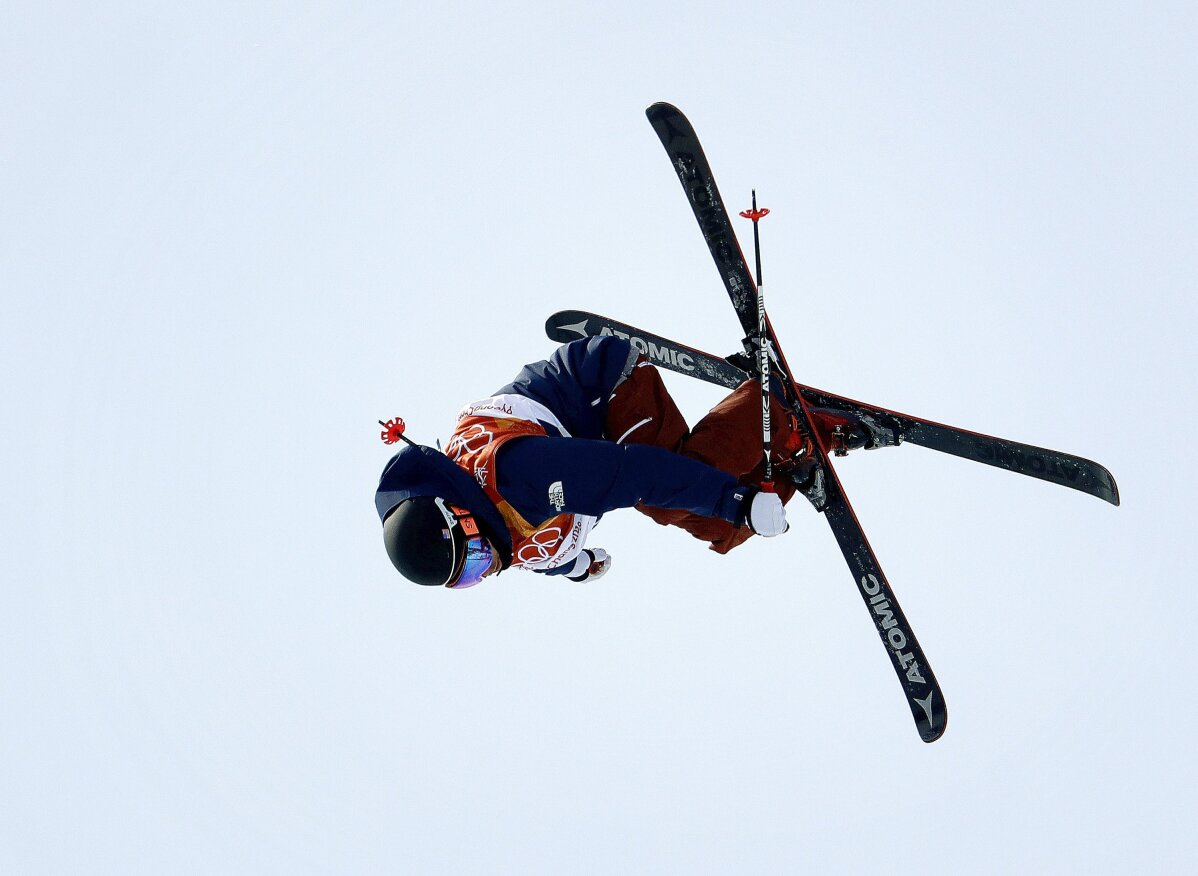 4 of 6

|
Gus Kenworthy, of the United States, jumps during the men's slopestyle qualifying at Phoenix Snow Park at the 2018 Winter Olympics in Pyeongchang, South Korea, Sunday, Feb. 18, 2018. (AP Photo/Lee Jin-man)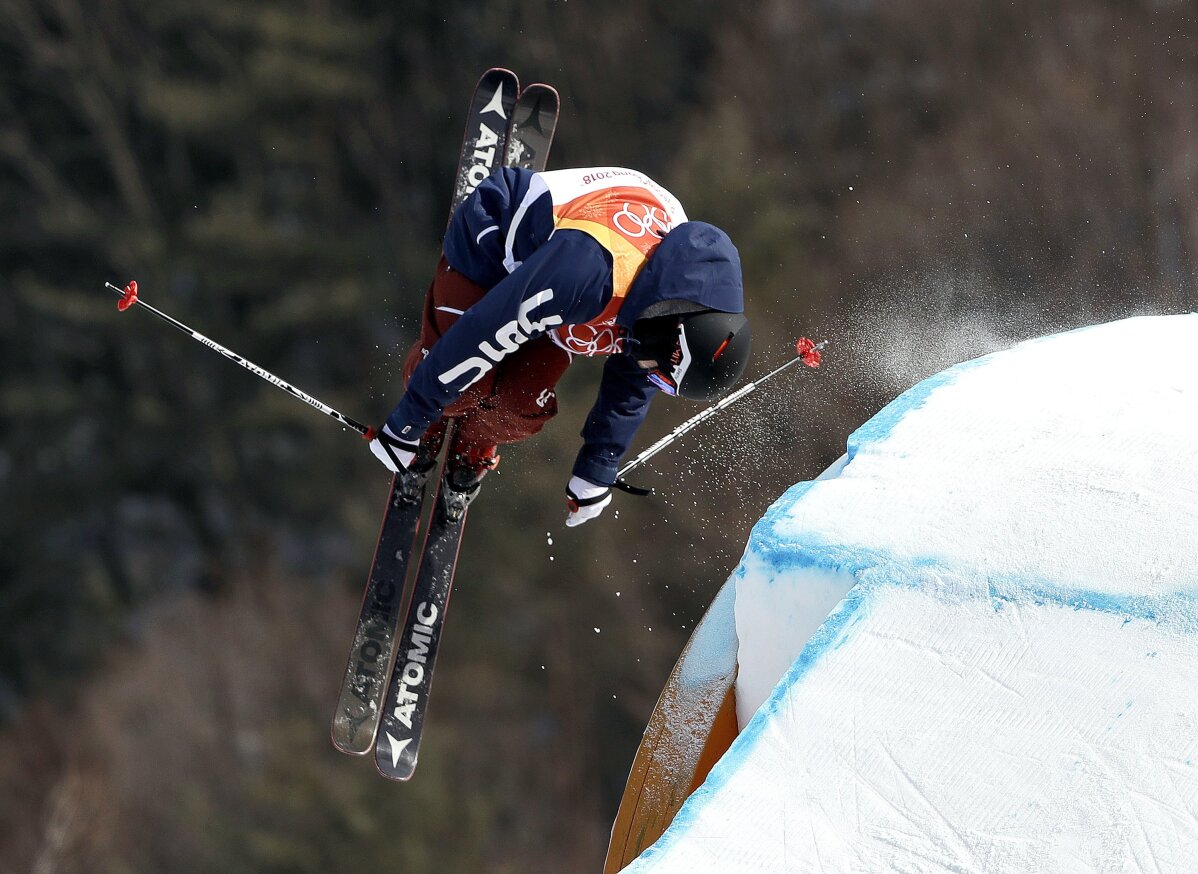 5 of 6

|
Gus Kenworthy, of the United States, jumps during the men's slopestyle qualifying at Phoenix Snow Park at the 2018 Winter Olympics in Pyeongchang, South Korea, Sunday, Feb. 18, 2018. (AP Photo/Gregory Bull)
6 of 6

|
Oystein Braaten, of Norway, runs the course during the men's slopestyle final at Phoenix Snow Park at the 2018 Winter Olympics in Pyeongchang, South Korea, Sunday, Feb. 18, 2018. (AP Photo/Kin Cheung)
Kenworthy gets a kiss on TV; day made despite finishing last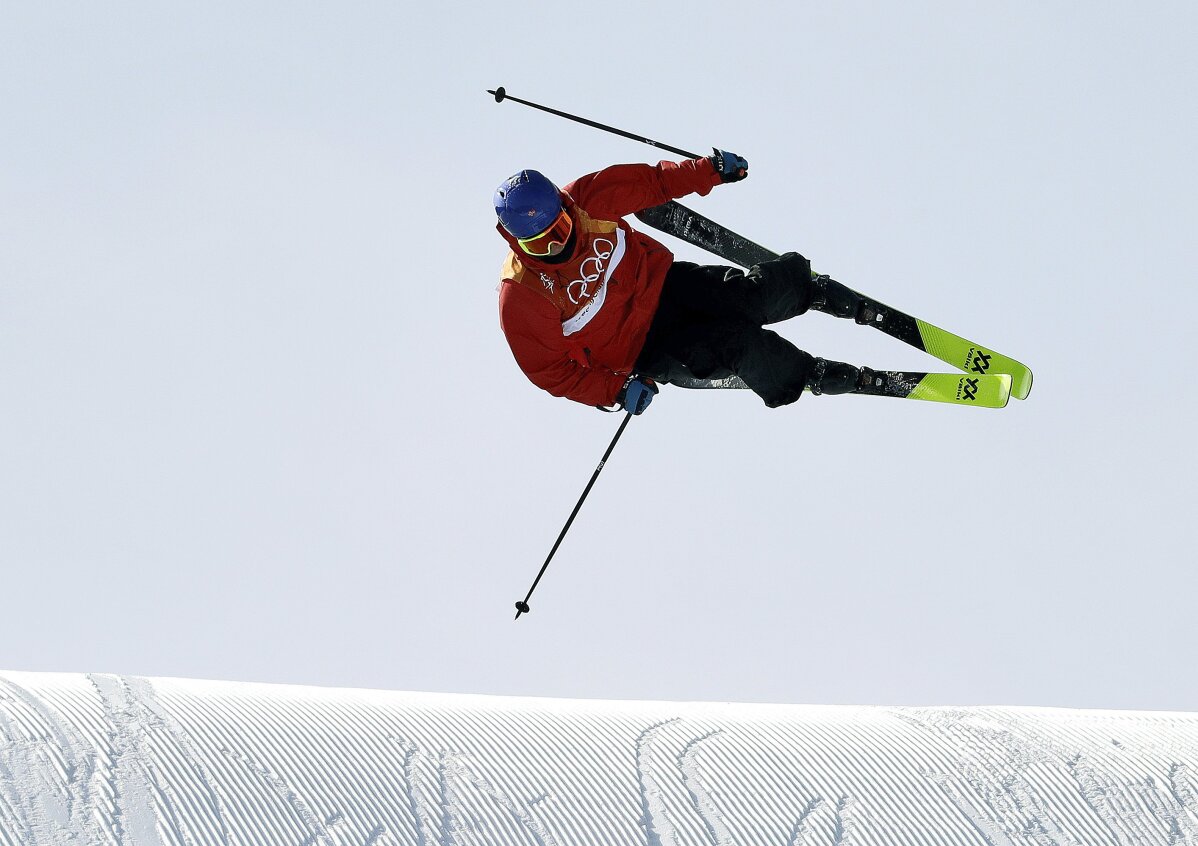 1 of 6

|
Oystein Braaten, of Norway, jumps during the men's slopestyle qualifying at Phoenix Snow Park at the 2018 Winter Olympics in Pyeongchang, South Korea, Sunday, Feb. 18, 2018. (AP Photo/Lee Jin-man)
1 of 6
Oystein Braaten, of Norway, jumps during the men's slopestyle qualifying at Phoenix Snow Park at the 2018 Winter Olympics in Pyeongchang, South Korea, Sunday, Feb. 18, 2018. (AP Photo/Lee Jin-man)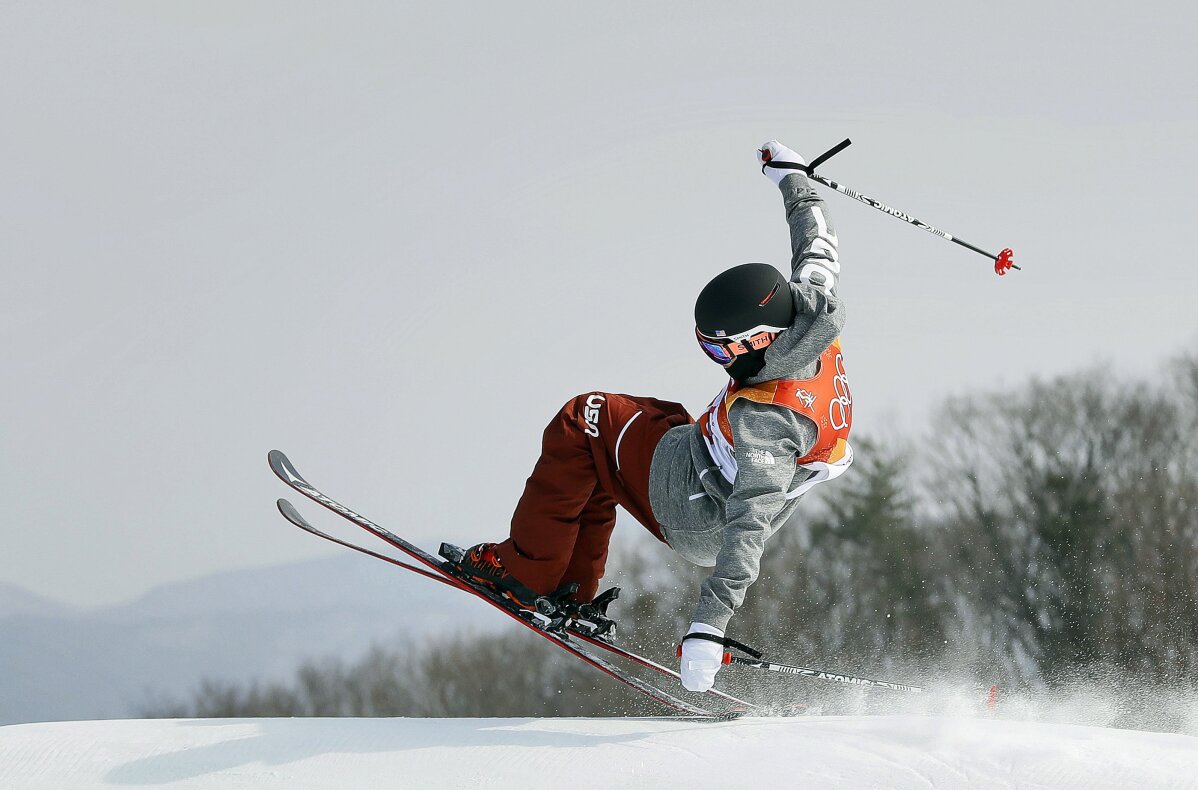 2 of 6

|
Gus Kenworthy, of the United States, jumps during the men's slopestyle final at Phoenix Snow Park at the 2018 Winter Olympics in Pyeongchang, South Korea, Sunday, Feb. 18, 2018. (AP Photo/Kin Cheung)
2 of 6
Gus Kenworthy, of the United States, jumps during the men's slopestyle final at Phoenix Snow Park at the 2018 Winter Olympics in Pyeongchang, South Korea, Sunday, Feb. 18, 2018. (AP Photo/Kin Cheung)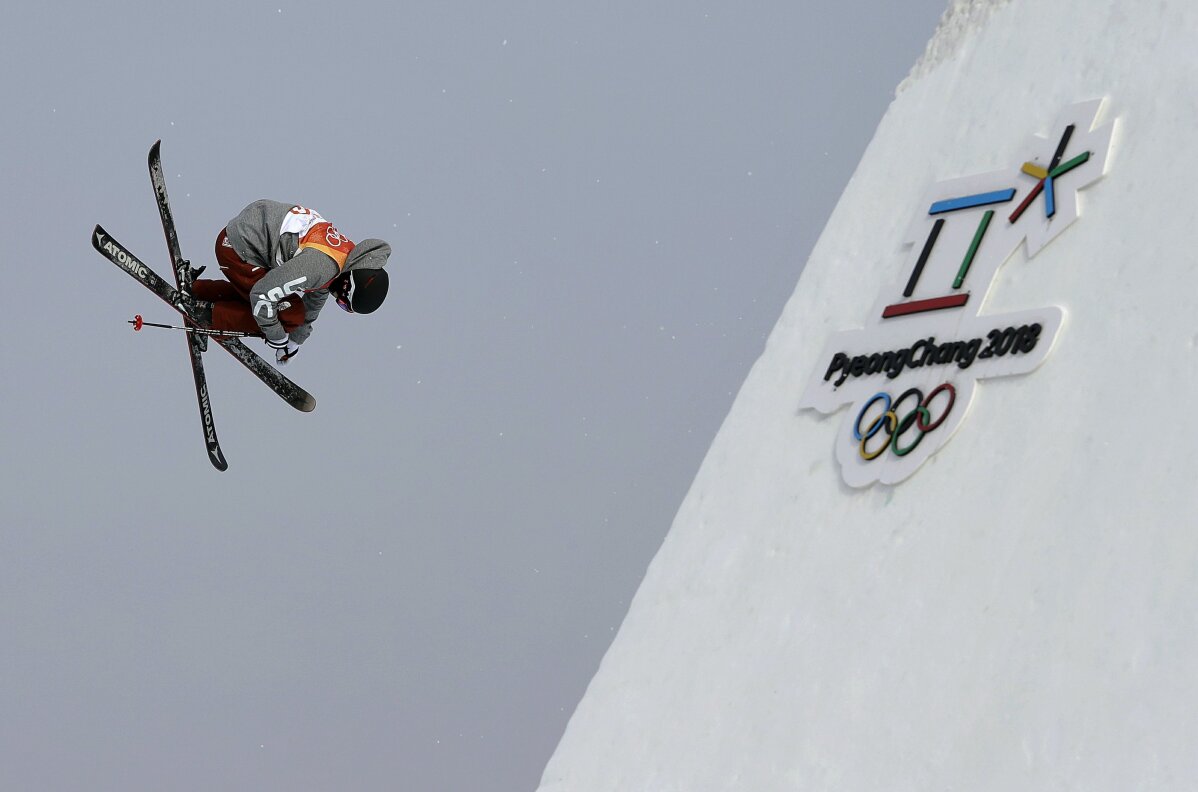 3 of 6

|
Gus Kenworthy, of the United States, jumps during the men's slopestyle final at Phoenix Snow Park at the 2018 Winter Olympics in Pyeongchang, South Korea, Sunday, Feb. 18, 2018. (AP Photo/Kin Cheung)
3 of 6
Gus Kenworthy, of the United States, jumps during the men's slopestyle final at Phoenix Snow Park at the 2018 Winter Olympics in Pyeongchang, South Korea, Sunday, Feb. 18, 2018. (AP Photo/Kin Cheung)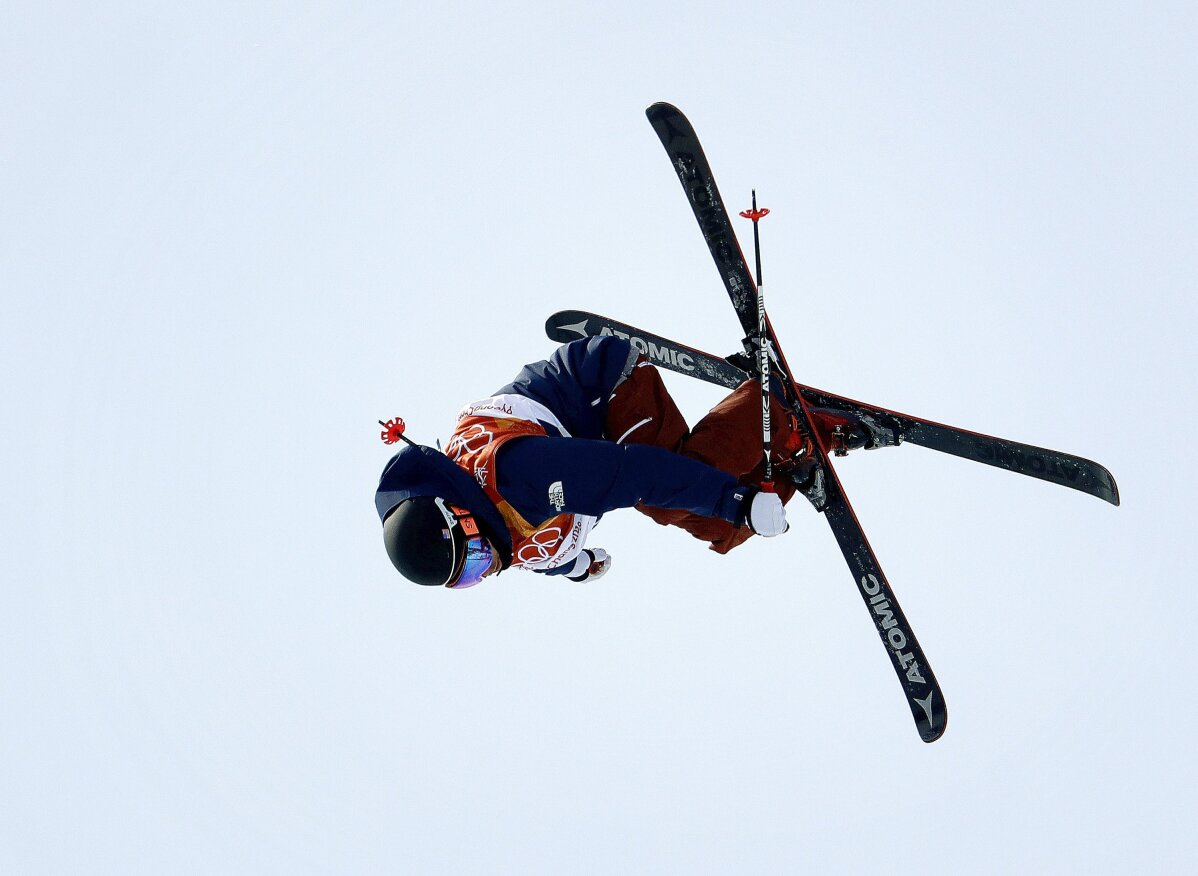 4 of 6

|
Gus Kenworthy, of the United States, jumps during the men's slopestyle qualifying at Phoenix Snow Park at the 2018 Winter Olympics in Pyeongchang, South Korea, Sunday, Feb. 18, 2018. (AP Photo/Lee Jin-man)
4 of 6
Gus Kenworthy, of the United States, jumps during the men's slopestyle qualifying at Phoenix Snow Park at the 2018 Winter Olympics in Pyeongchang, South Korea, Sunday, Feb. 18, 2018. (AP Photo/Lee Jin-man)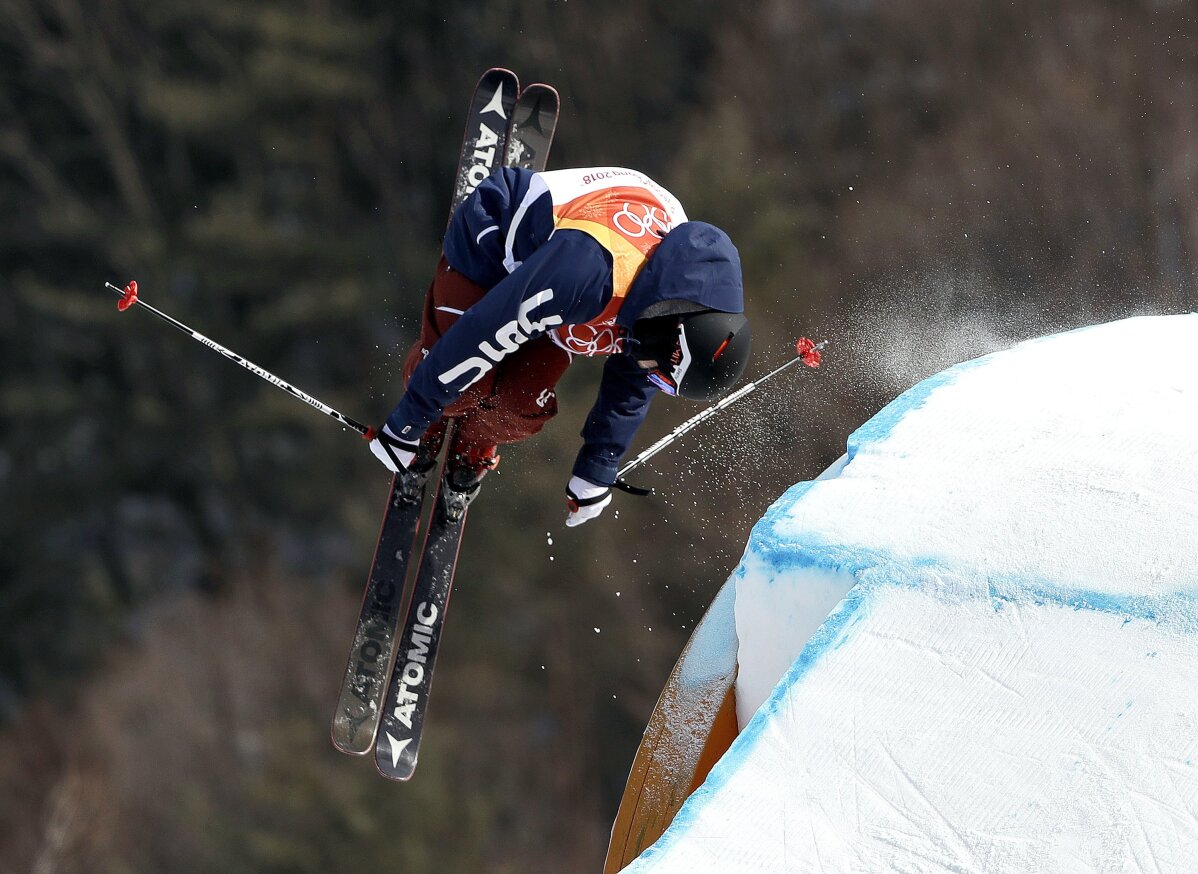 5 of 6

|
Gus Kenworthy, of the United States, jumps during the men's slopestyle qualifying at Phoenix Snow Park at the 2018 Winter Olympics in Pyeongchang, South Korea, Sunday, Feb. 18, 2018. (AP Photo/Gregory Bull)
5 of 6
Gus Kenworthy, of the United States, jumps during the men's slopestyle qualifying at Phoenix Snow Park at the 2018 Winter Olympics in Pyeongchang, South Korea, Sunday, Feb. 18, 2018. (AP Photo/Gregory Bull)
6 of 6

|
Oystein Braaten, of Norway, runs the course during the men's slopestyle final at Phoenix Snow Park at the 2018 Winter Olympics in Pyeongchang, South Korea, Sunday, Feb. 18, 2018. (AP Photo/Kin Cheung)
6 of 6
Oystein Braaten, of Norway, runs the course during the men's slopestyle final at Phoenix Snow Park at the 2018 Winter Olympics in Pyeongchang, South Korea, Sunday, Feb. 18, 2018. (AP Photo/Kin Cheung)
PYEONGCHANG, South Korea (AP) — Forget about the bobbled runs, the broken thumb, the searing pain in his hip and, yes, even the unforgiving scoreboard that showed Gus Kenworthy finishing in last place at the Olympics.
The day began with a kiss .
For Kenworthy and his ever-growing legion of fans, that was a victory no gold medal will ever replace.
Before the start of the Olympic ski slopestyle contest Sunday — a contest won by Norway's Oystein Braaten with American Nick Goepper coming in second — social media went wild with a screen grab of NBC showing Kenworthy sharing a tender moment with his boyfriend, Matt Wilkas, at the bottom of the hill.
It was nothing complicated.
It was Wilkas, in his red-white-and-blue stocking cap, kissing Kenworthy, who had lowered his facemask to lean in for a quick smooch before heading up the lift.
It couldn't have been too unexpected. In Kenworthy's mind, it was well overdue.
In the days following the last Olympics , before the world knew he was gay and his claim to fame was saving stray dogs and bringing them home from Russia, he struggled with himself for not making that moment happen during his silver-medal celebration. Deep down, he knew he wasn't ready, and that the world probably wasn't, either.
Two years after Sochi, he came out.
Four years after Sochi, he was happy to say he flipped that script.
"It's something I was too scared to do for myself," Kenworthy said. "To be able to do that, to give him a kiss, to have that affection broadcast to the world, is incredible. The only way to really change perceptions, to break down barriers, break down homophobia, is through representation. That's definitely not something I had as a kid. I never saw a gay athlete kissing their boyfriend at the Olympics. I think if I had, it would've made it easier for me."
The kiss may have felt easy. Very little about this day — the entire week, in fact — has been so straightforward.
One of Kenworthy's goals for the Pyeongchang Games was to shed the "gay skier" tag, and to get people to appreciate him as much for what he does as who he is.
It was, of course, an unrealistic hope, and Kenworthy's impact on these games has resonated beyond mere sports and beyond the bravado he exhibits on the slopestyle course — an iced-over, death-defying trip down the mountain where machismo is the price of admission regardless of gender, skin color or sexual orientation.
He made his points — some lighthearted, some not — starting at the opening ceremony and continuing through contest day. He posed with gay figure skater Adam Rippon , engaged in a Twitter tete-a-tete about Vice President Mike Pence and got shout-outs from Britney Spears . All the while, he kept the world updated on injuries — a broken thumb and a nasty hematoma on his hip, each of which would ultimately hamper him come Sunday.
"The hematoma's much more painful than the thumb," Kenworthy said. "I made it to the finals. I thought maybe I'd be able to put another run down. But I don't know. It's all good."
He simply could not string all the tricks together. On his third and final trip down the course, after he veered off-line on the landing of the second-to-last jump, he simply skied to the side of the final ramp and took the easy way down, knowing his hopes for a second Olympic medal were gone. He finished 12th of the 12 skiers in the final.
He shrugged his shoulders, looked at the TV camera and said "That's OK" before exiting the finish area. On this day, though, Kenworthy wasn't only being noticed for the way he skied.
"For gay youth to see love celebrated in that way is a moment to celebrate," said gay activist Tyler Oakley, who was in the stands.
The fact that the kiss was on NBC amplified the moment, much as Kenworthy's presence at the Olympics has given him a broader platform to tell the world how he feels. Finishing last, he insisted, won't change any of that.
"Being out at these games has kind of meant the world to me," he said.
To his friends and family, too. They soaked in the sunshine and waved gay-pride rainbow flags and enjoyed a day, and a moment, that nobody has ever seen before at the Olympics.
To Kenworthy and his boyfriend, though, it felt as natural as could be.
"It was such a little kiss," Wilkas said, when told it had been on TV. "If I'd have known it was a big deal, I'd have made out with him."
___
AP Sports Writer Will Graves contributed to this report.
___
More AP Olympic coverage: https://wintergames.ap.org