Shakespeare tale scoops nonfiction 'winner of winners' prize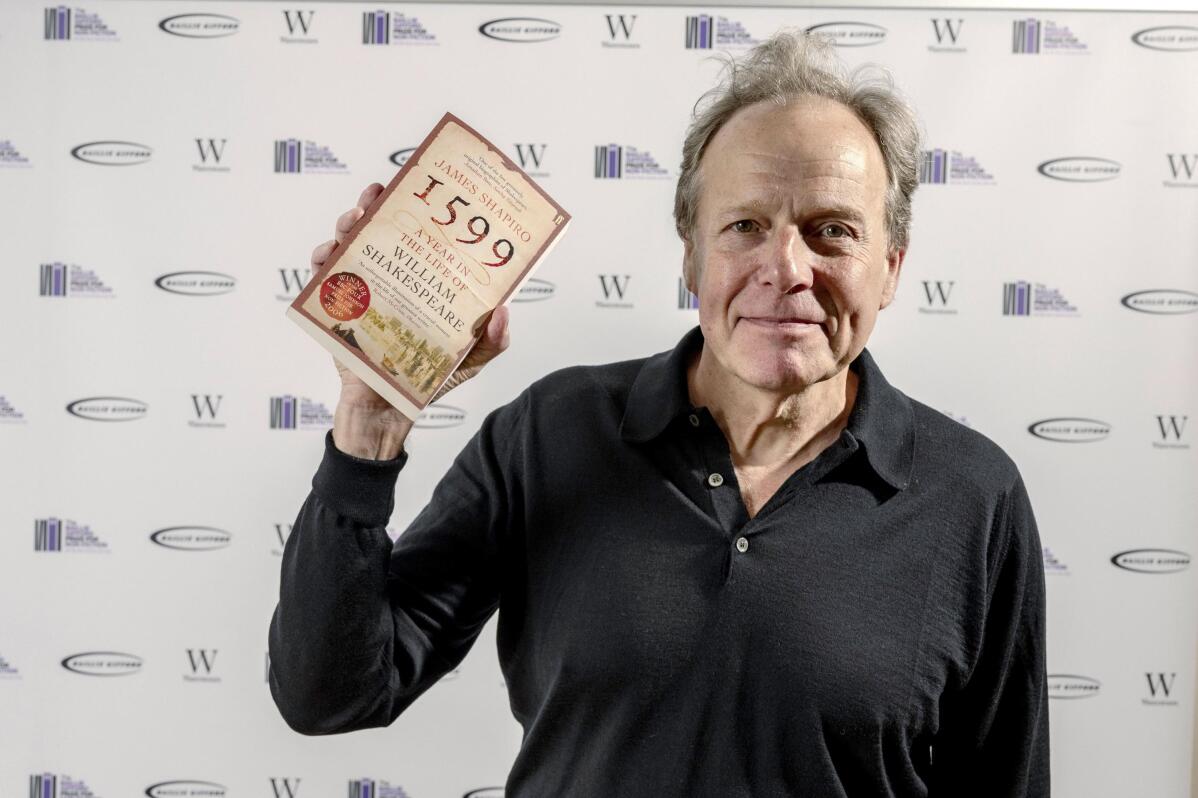 1 of 2

|
Handout photo issued April 27, 2023, by Baillie Gifford Prize for Non-Fiction, author James Shapiro holds his book 1599: A Year in the Life of William Shakespeare, which has won the Winner of Winners Award at the 2023 Baillie Gifford Prize for Non-Fiction. (PA via AP)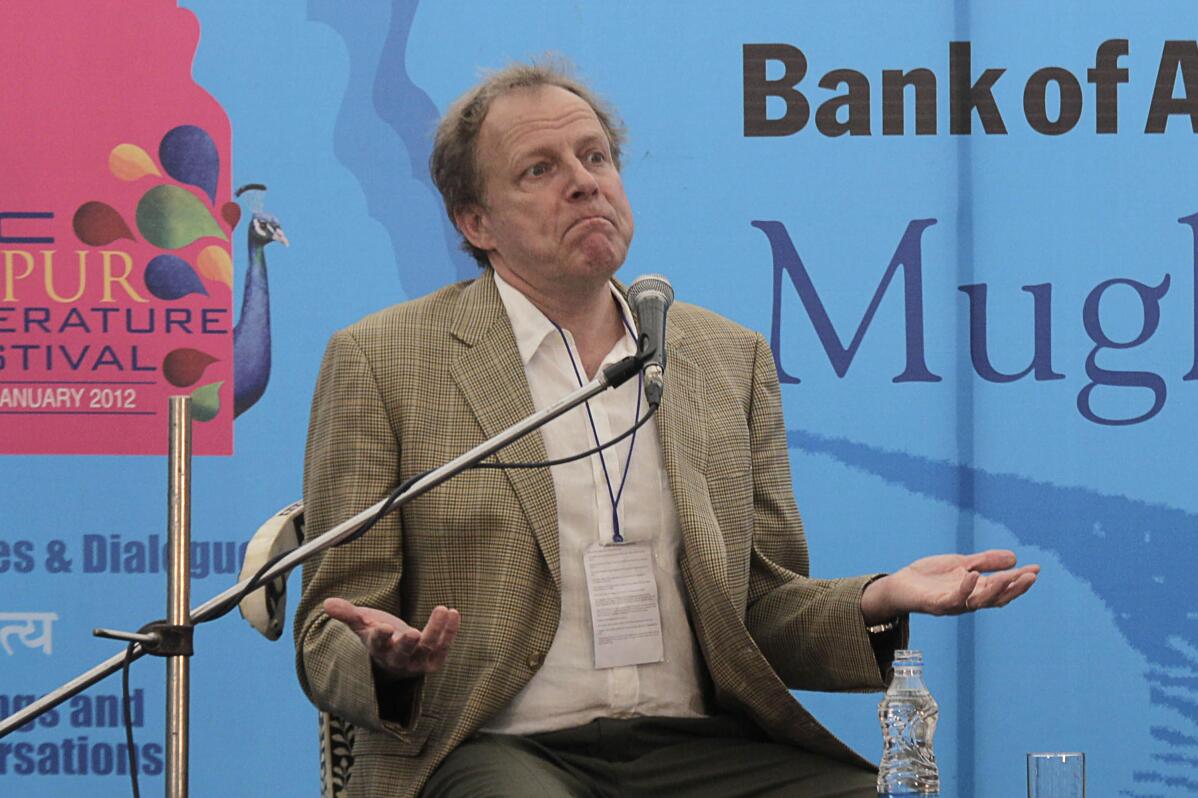 2 of 2

|
File - Author and English professor at Columbia University James Shapiro talks with author William Dalrymple at the Jaipur Literature Festival in Jaipur in the western Indian state of Rajasthan, Tuesday, Jan. 24, 2012. Shapiro's "1599: A Year in the Life of William Shakespeare" won the Baillie Gifford Prize Winner of Winners award on Thursday, April 27, 2023. It was crowned from a field of six finalists drawn from the 24 winners of the Baillie Gifford award, which marks its 25th edition this year. (AP Photo/Manish Swarup, File)
Shakespeare tale scoops nonfiction 'winner of winners' prize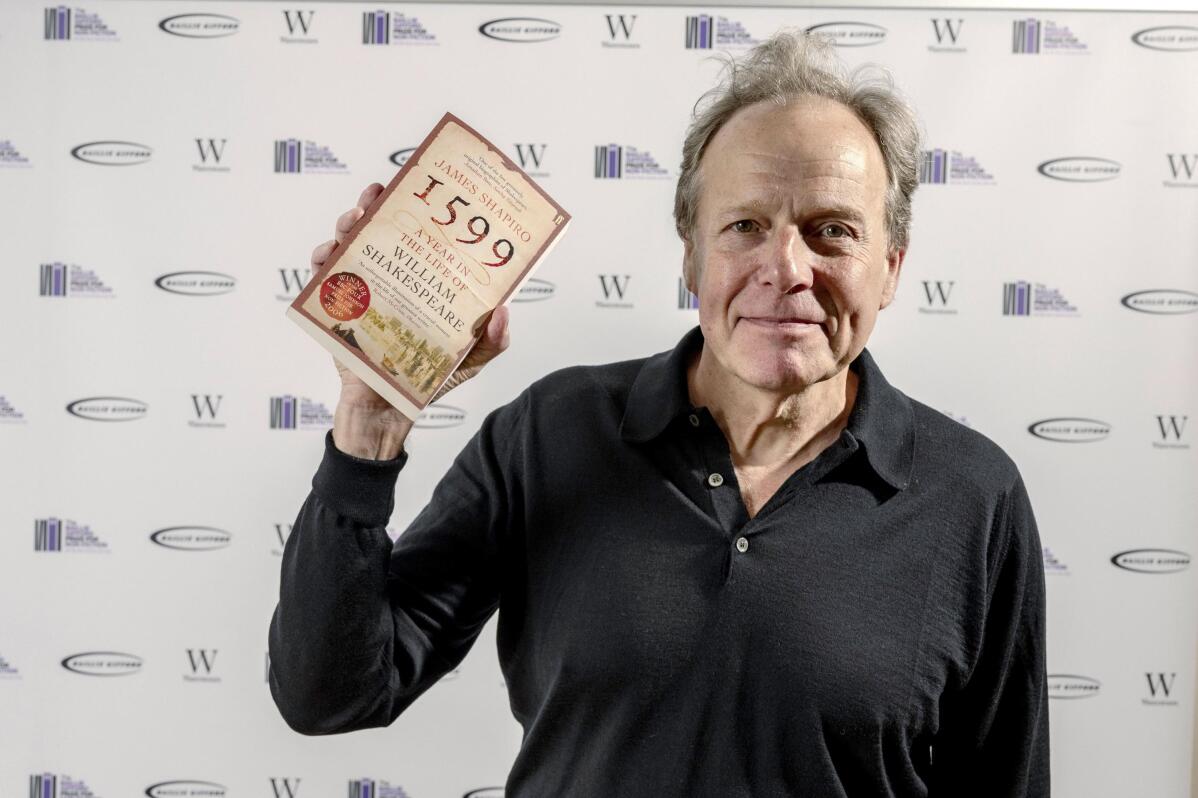 1 of 2

|
Handout photo issued April 27, 2023, by Baillie Gifford Prize for Non-Fiction, author James Shapiro holds his book 1599: A Year in the Life of William Shakespeare, which has won the Winner of Winners Award at the 2023 Baillie Gifford Prize for Non-Fiction. (PA via AP)
1 of 2
Handout photo issued April 27, 2023, by Baillie Gifford Prize for Non-Fiction, author James Shapiro holds his book 1599: A Year in the Life of William Shakespeare, which has won the Winner of Winners Award at the 2023 Baillie Gifford Prize for Non-Fiction. (PA via AP)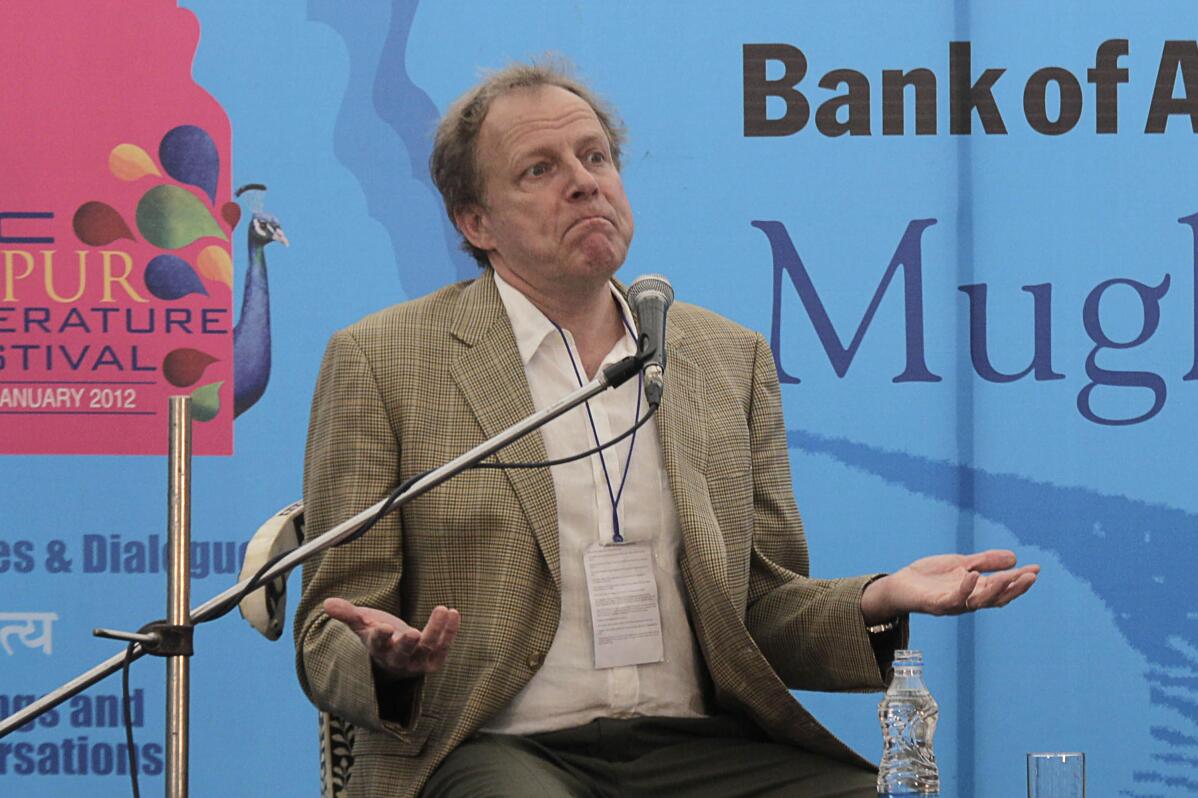 2 of 2

|
File - Author and English professor at Columbia University James Shapiro talks with author William Dalrymple at the Jaipur Literature Festival in Jaipur in the western Indian state of Rajasthan, Tuesday, Jan. 24, 2012. Shapiro's "1599: A Year in the Life of William Shakespeare" won the Baillie Gifford Prize Winner of Winners award on Thursday, April 27, 2023. It was crowned from a field of six finalists drawn from the 24 winners of the Baillie Gifford award, which marks its 25th edition this year. (AP Photo/Manish Swarup, File)
2 of 2
File - Author and English professor at Columbia University James Shapiro talks with author William Dalrymple at the Jaipur Literature Festival in Jaipur in the western Indian state of Rajasthan, Tuesday, Jan. 24, 2012. Shapiro's "1599: A Year in the Life of William Shakespeare" won the Baillie Gifford Prize Winner of Winners award on Thursday, April 27, 2023. It was crowned from a field of six finalists drawn from the 24 winners of the Baillie Gifford award, which marks its 25th edition this year. (AP Photo/Manish Swarup, File)
LONDON (AP) — An engrossing account of "how Shakespeare became Shakespeare" has been named the greatest-ever winner of the U.K.'s leading nonfiction book prize.
James Shapiro's "1599: A Year in the Life of William Shakespeare" won the Baillie Gifford Prize Winner of Winners award on Thursday. It was crowned from a field of six finalists drawn from the 24 winners of the Baillie Gifford Prize, which marks its 25th edition this year.
Shapiro, professor of English and comparative literature at Columbia University, was awarded the 25,000-pound ($31,000) prize at a celebratory dinner in Edinburgh, Scotland.
Shapiro said it was "extraordinarily gratifying" that the book is still read and recommended, almost 20 years after it was first published.
"I hated Shakespeare in high school," said Shapiro, now regarded as one of America's leading Shakespearean scholars. "(I) wanted to write a book for people who, like me, didn't necessarily get what this writer and his books were about.
"I think that's one of the reasons why this book still has legs."
The nonfiction award — launched in 1999 and known until 2015 as the Samuel Johnson Prize — celebrates English-language books from any country in the fields of current affairs, history, politics, science, sport, travel, biography, autobiography and the arts. It has been credited with bringing an eclectic slate of fact-based books to a wider audience.
Shapiro's book, which won the prize in 2006, explores Shakespeare's life in teeming Tudor London in the year he turned 35, completed "Henry V," wrote "Julius Caesar" and "As You Like It" and produced the first draft of "Hamlet," widely regarded as his greatest play.
"The book is really about how Shakespeare became Shakespeare," Shapiro told The Associated Press.
The author has said that winning the original award in 2006 changed his life, by giving him the chance to work with theater troupes including the Royal Shakespeare Company, which in turn changed his understanding of Shakespeare.
"Actors care about Shakespeare probably more than anyone else does, and they love the book," Shapiro said. "And that is always one of the great rewarding thigs for me.
"You're talking to a very lucky writer whose book found him as much as he found the book."
Author and academic Sarah Churchwell, one of the four prize judges, said Shapiro's book "does so many things remarkably well."
It's "a biography of one of the greatest writers who ever lived, about whom we know almost nothing," she said, and "a biography of the mind of a genius at work."
Churchwell said the judges "felt it was important the book that won showed what creative nonfiction can do."
"1599" beat five other books, including British writer Craig Brown's "One Two Three Four: The Beatles in Time," Canadian author Wade Davis' mountaineering odyssey "Into the Silence" and Canadian Margaret MacMillan's history of the post-World War I peace talks, "Paris 1919."
The two other finalists were American: Barbara Demick, for "Nothing to Envy: Real Lives in North Korea," and Patrick Radden Keefe for opioid expose "Empire of Pain: The Secret History of the Sackler Dynasty."