UEFA to investigate Barcelona for its referee payments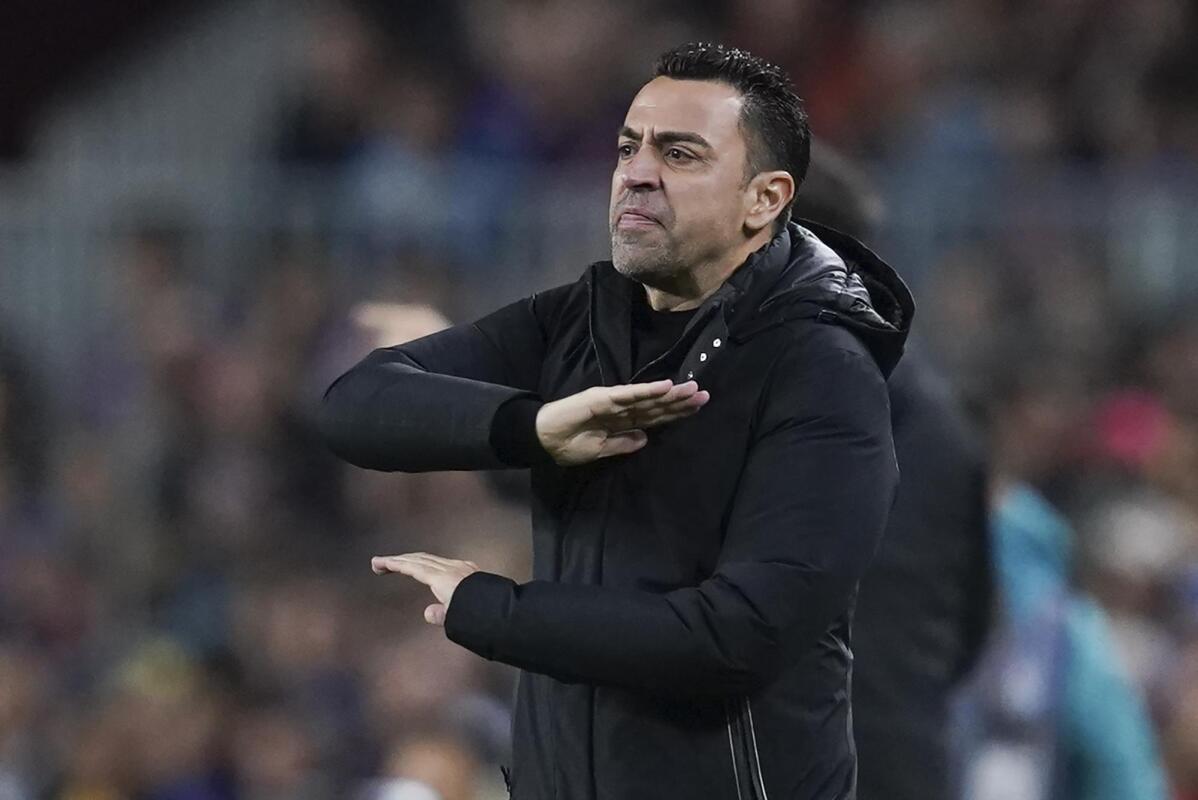 1 of 2

|
Barcelona's head coach Xavi Hernandez reacts during the Spanish La Liga soccer match between Barcelona and Real Madrid at Camp Nou stadium in Barcelona, Spain, Sunday, March 19, 2023. (AP Photo/Joan Mateu)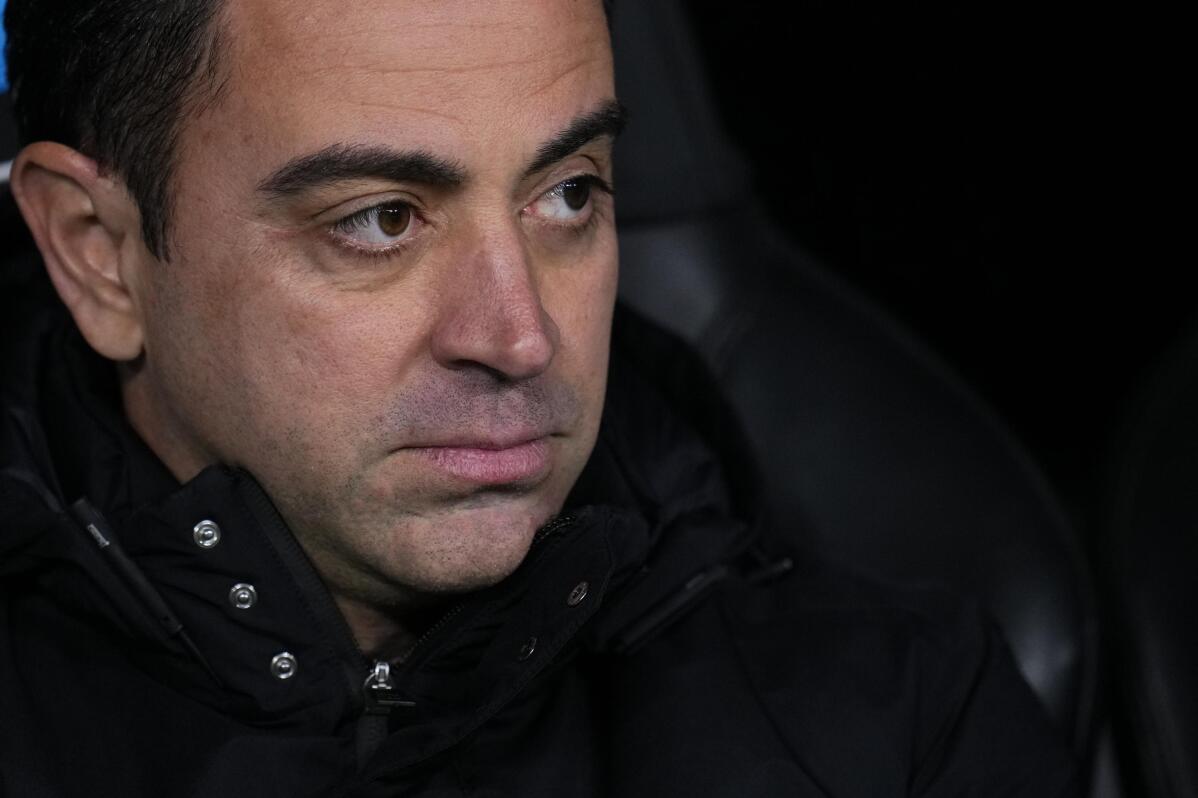 2 of 2

|
Barcelona's head coach Xavi Hernandez looks out from the bench before the Spanish Copa del Rey semi final, first leg soccer match between Real Madrid and Barcelona at Santiago Bernabeu stadium in Madrid, Spain, Thursday, March 2, 2023. (AP Photo/Manu Fernandez)
UEFA to investigate Barcelona for its referee payments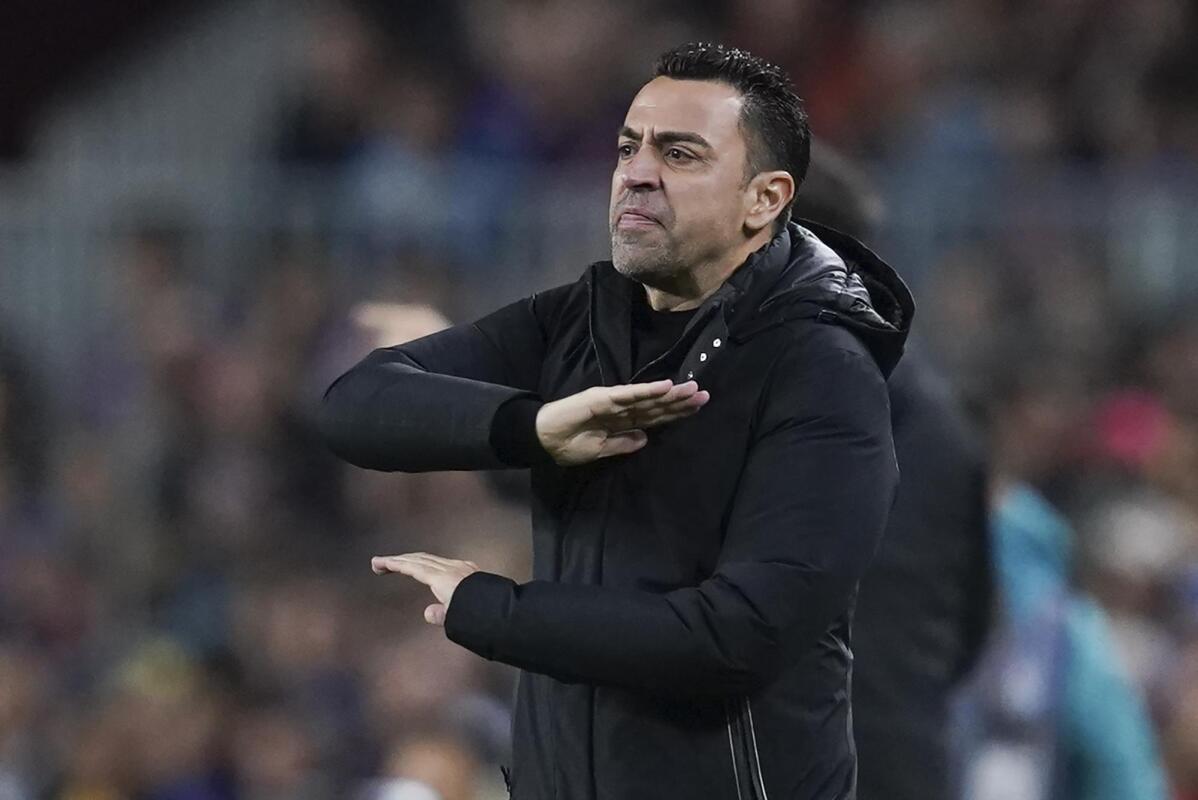 1 of 2

|
Barcelona's head coach Xavi Hernandez reacts during the Spanish La Liga soccer match between Barcelona and Real Madrid at Camp Nou stadium in Barcelona, Spain, Sunday, March 19, 2023. (AP Photo/Joan Mateu)
1 of 2
Barcelona's head coach Xavi Hernandez reacts during the Spanish La Liga soccer match between Barcelona and Real Madrid at Camp Nou stadium in Barcelona, Spain, Sunday, March 19, 2023. (AP Photo/Joan Mateu)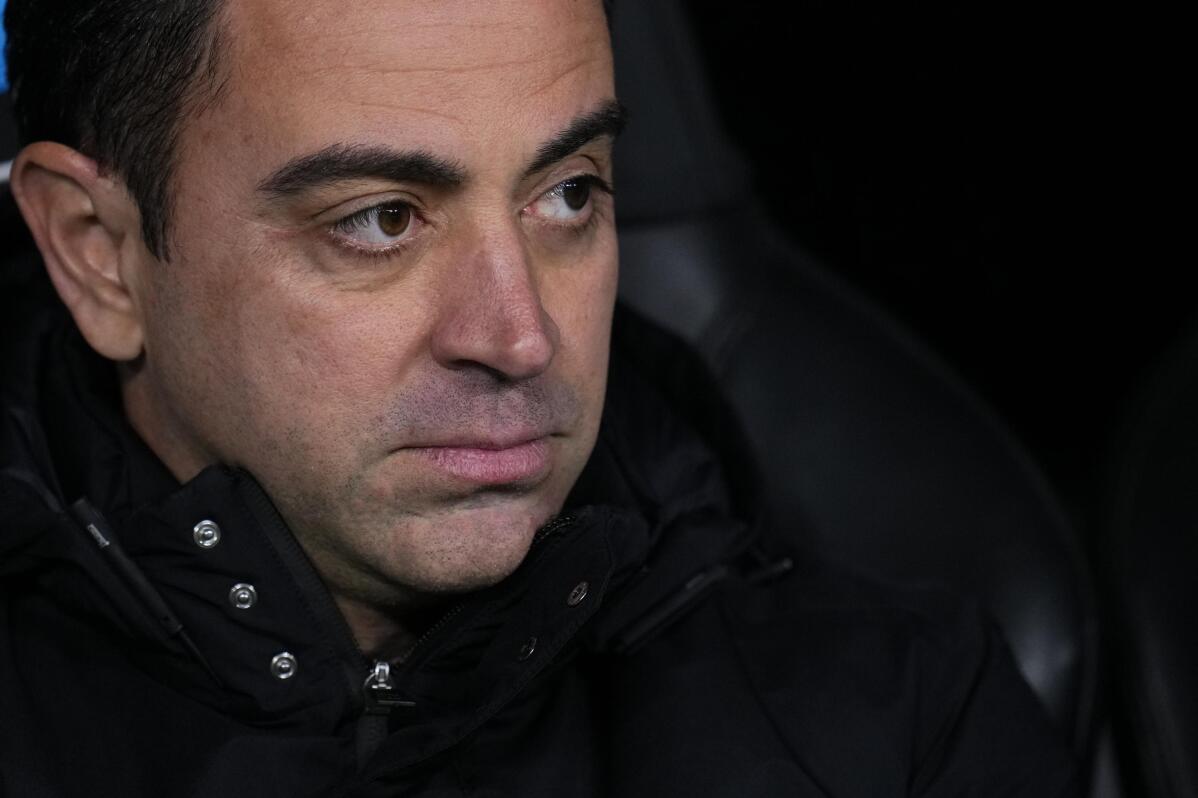 2 of 2

|
Barcelona's head coach Xavi Hernandez looks out from the bench before the Spanish Copa del Rey semi final, first leg soccer match between Real Madrid and Barcelona at Santiago Bernabeu stadium in Madrid, Spain, Thursday, March 2, 2023. (AP Photo/Manu Fernandez)
2 of 2
Barcelona's head coach Xavi Hernandez looks out from the bench before the Spanish Copa del Rey semi final, first leg soccer match between Real Madrid and Barcelona at Santiago Bernabeu stadium in Madrid, Spain, Thursday, March 2, 2023. (AP Photo/Manu Fernandez)
GENEVA (AP) — Barcelona is facing a new legal threat from UEFA, including a possible Champions League ban, because of its payments of millions of dollars to a company linked to a Spanish refereeing official.
The European soccer body asked Thursday for an investigation into the matter, which is already being pursued by prosecutors in Spain.
Champions League regulations in effect since 2007 allow for clubs to be removed from European competitions if they were involved in fixing matches. Further disciplinary sanctions can follow.
UEFA said Thursday it asked disciplinary inspectors to "conduct an investigation regarding a potential violation of UEFA's legal framework by FC Barcelona in connection with the so-called 'Caso Negreira.'"
Court documents show Barcelona paid 7.3 million euros ($7.7 million) from 2001-18 to the company of José María Enríquez Negreira, the former vice president of Spanish soccer's refereeing committee.
Prosecutors in Spain have formally accused Barcelona of corruption in sports, fraudulent management and falsification of business documents. An investigating judge will decide if this will lead to charges.
No evidence has yet been published that referees or individual games were actually influenced.
Barcelona has consistently denied any wrongdoing or conflict of interest, saying it paid for technical reports on referees but never tried to influence their decisions in games.
Any proof of manipulated games in the past 16 years could see UEFA exclude Barcelona from its competitions for one year and prosecute a disciplinary case.
Barcelona has a 12-point lead in the Spanish league and is almost certain to qualify for next season's Champions League — an entry that would pay tens of millions of dollars to a club that posted record losses last year.
The burden of proof for UEFA is stated in regulations for the Champions League and other club competitions.
"If, on the basis of all the factual circumstances and information available to UEFA, UEFA concludes to its comfortable satisfaction that a club has been directly and/or indirectly involved, (since April 27, 2007), in any activity aimed at arranging or influencing the outcome of a match at national or international level, UEFA will declare such club ineligible to participate in the competition," the rules state.
In previous cases of suspected match-fixing, clubs including Fenerbahce, Metalist Kharkiv and Skenderbeu were banned from UEFA competitions in decisions that were upheld by the Court of Arbitration for Sport.
Fenerbahce was withdrawn from the 2011-12 Champions League by the Turkish soccer federation, seeming to be under pressure from UEFA, after being implicated in manipulating games to help secure the previous season's league domestic title. The club was later banned for two more seasons.
Former Albanian champion Skenderbeu is serving a 10-year ban after a UEFA investigation into match-fixing for betting scams, including Champions League qualifying games and Europa League group games in 2015.
___
More AP soccer: https://apnews.com/hub/soccer and https://twitter.com/AP_Sports