Coco Gauff home for US vs. Austria in Billie Jean King Cup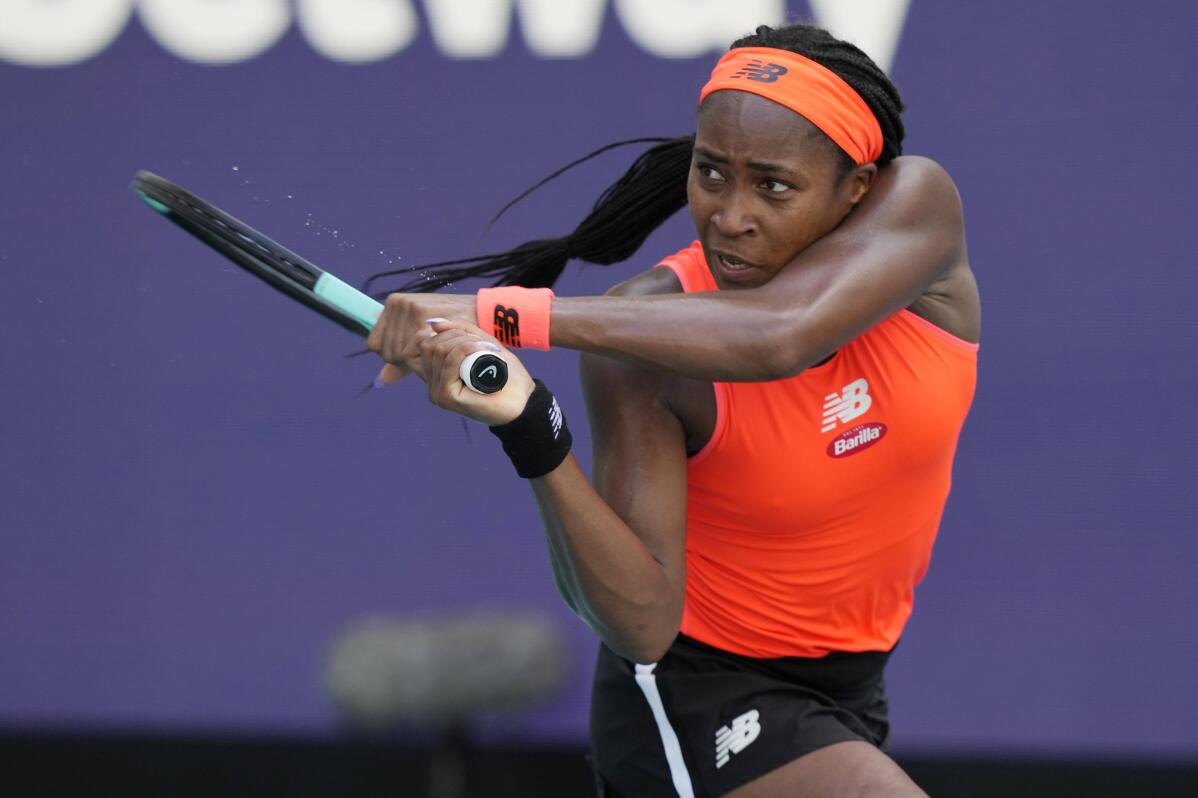 1 of 2

|
Coco Gauff returns to Anastasia Potapova during the Miami Open tennis tournament, Saturday, March 25, 2023, in Miami Gardens, Fla. (AP Photo/Marta Lavandier)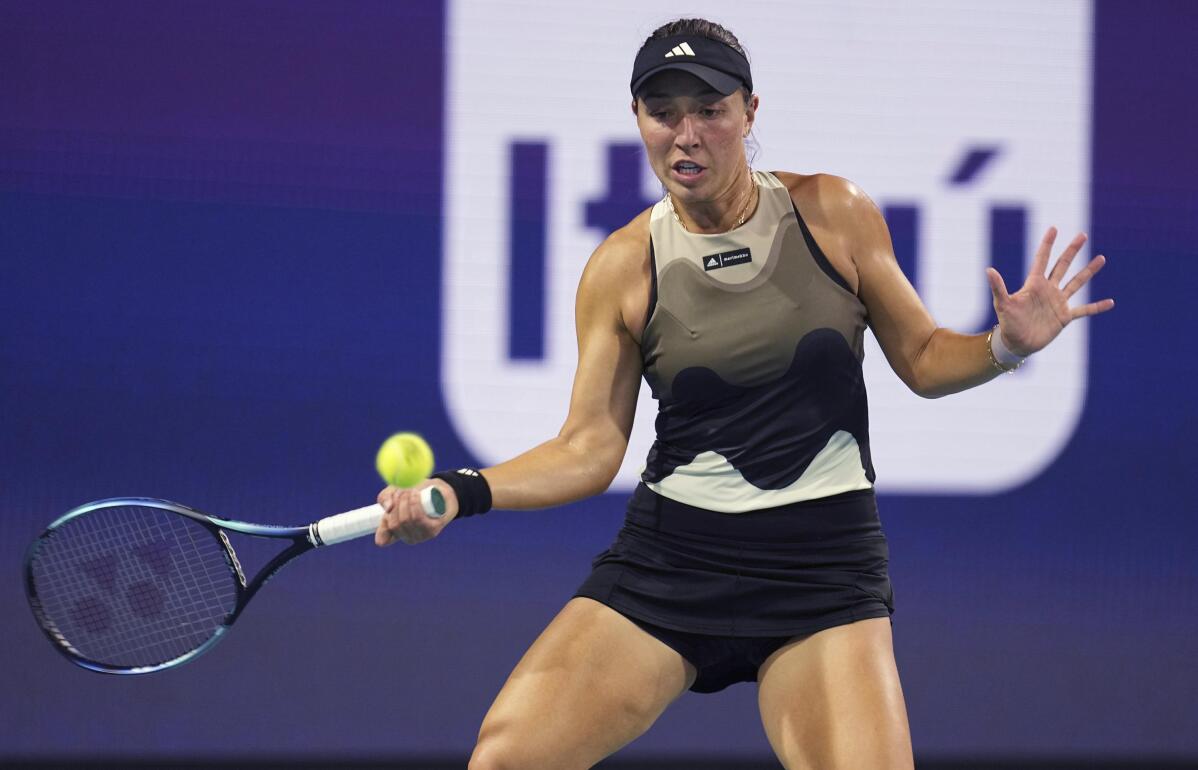 2 of 2

|
Jessica Pegula, of the United States, prepares to hit a forehand to Elena Rybakina, of Kazakhstan, at the Miami Open tennis tournament, Thursday, March 30, 2023, in Miami Gardens, Fla. (AP Photo/Jim Rassol)
Coco Gauff home for US vs. Austria in Billie Jean King Cup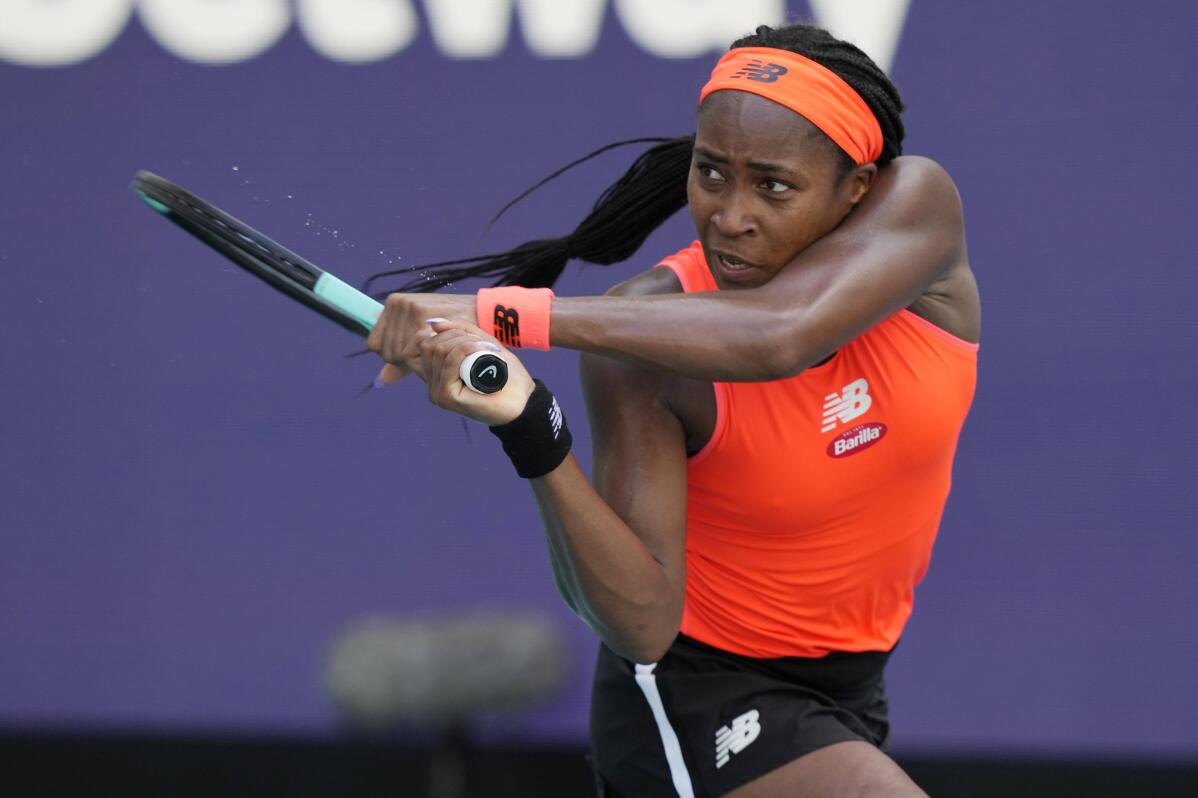 1 of 2

|
Coco Gauff returns to Anastasia Potapova during the Miami Open tennis tournament, Saturday, March 25, 2023, in Miami Gardens, Fla. (AP Photo/Marta Lavandier)
1 of 2
Coco Gauff returns to Anastasia Potapova during the Miami Open tennis tournament, Saturday, March 25, 2023, in Miami Gardens, Fla. (AP Photo/Marta Lavandier)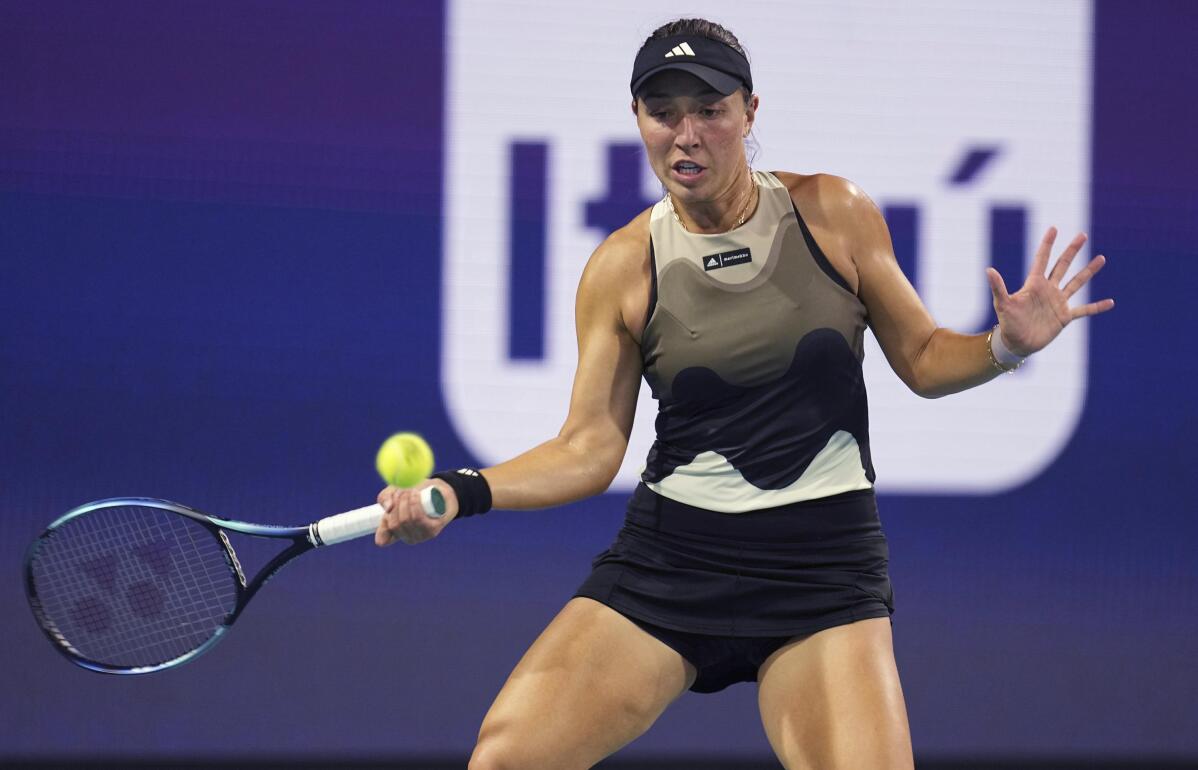 2 of 2

|
Jessica Pegula, of the United States, prepares to hit a forehand to Elena Rybakina, of Kazakhstan, at the Miami Open tennis tournament, Thursday, March 30, 2023, in Miami Gardens, Fla. (AP Photo/Jim Rassol)
2 of 2
Jessica Pegula, of the United States, prepares to hit a forehand to Elena Rybakina, of Kazakhstan, at the Miami Open tennis tournament, Thursday, March 30, 2023, in Miami Gardens, Fla. (AP Photo/Jim Rassol)
Coco Gauff has been staying at home with Mom and Dad and her brothers while getting ready for the U.S. team's Billie Jean King Cup qualifier against Austria that begins Friday in Delray Beach, Florida.
"Definitely feels like a home-court advantage," 2022 French Open runner-up Gauff said in a phone interview Wednesday. "I'm very familiar with the area ... so definitely more comfortable with the surroundings, probably, than the Austrians are."
That's the case for the American team as a whole, which includes players Jessica Pegula, Sofia Kenin, Danielle Collins and Caty McNally, along with captain Kathy Rinaldi — who was born about an hour's drive north from the outdoor hard courts of the Delray Beach Tennis Center. Pegula, like the 19-year-old Gauff, has been at her Florida house this week, when rain limited practice time.
"It means a lot to compete here," said Gauff, who figured she was 12, or maybe even younger, the last time she played in an event that counted in her hometown. "I'm super excited to compete in front of my family and friends — probably one of the few opportunities they get to see me play."
There are nine best-of-five-match qualifiers scheduled for Friday and Saturday around the world, with each winner advancing to the finals on Nov. 7-12 at a site yet to be announced, along with reigning champion Switzerland, 2022 runner-up Australia and one wild-card recipient.
The other matchups are: France at Britain, Czech Republic against Ukraine in Turkey, Mexico at Spain, Belgium at Canada, Brazil at Germany, Italy at Slovakia, Poland at Kazakhstan, and Romania at Slovenia.
Among the top players on rosters are 2021 French Open champion Barbora Krejcikova for the Czech Republic and Caroline Garcia for France. Among the missing is top-ranked Iga Swiatek, sidelined since last month with a rib injury.
A glance at the WTA rankings would seem to make the U.S. a big favorite against Austria.
The Americans, whose record 18th and most recent championship in this event came in 2017, are led by Pegula, who is No. 3 in singles and No. 4 in doubles, and Gauff, who is No. 6 in singles and No. 3 in doubles. Rinaldi's roster also includes a Grand Slam singles champion in Kenin, and a major finalist in Collins.
"We go in confident, yes, but we don't expect anything to be easy. The moment you take your opponent for granted is the moment you lost the match," Gauff said. "So we're going to step in preparing for the match like we're playing the No. 1 team in the world."
Austria, which has never won the title at this women's tennis team competition, has only one player ranked inside the top 150 in singles — No. 78 Julia Grabher — and no one ranked higher than 379th in doubles.
"We're not going to go in there and underestimate our opponents. With Billie Jean King Cup, players tend to play their best — and that's what we're expecting. When you're playing for a team and for your country, it's pretty powerful," Rinaldi said. "Everybody respects our opponents and we're still preparing as we would for any other tie."
___
More AP tennis: https://apnews.com/hub/tennis and https://twitter.com/AP_Sports