Suburban Chicago teen told he's indicted on 3 murder charges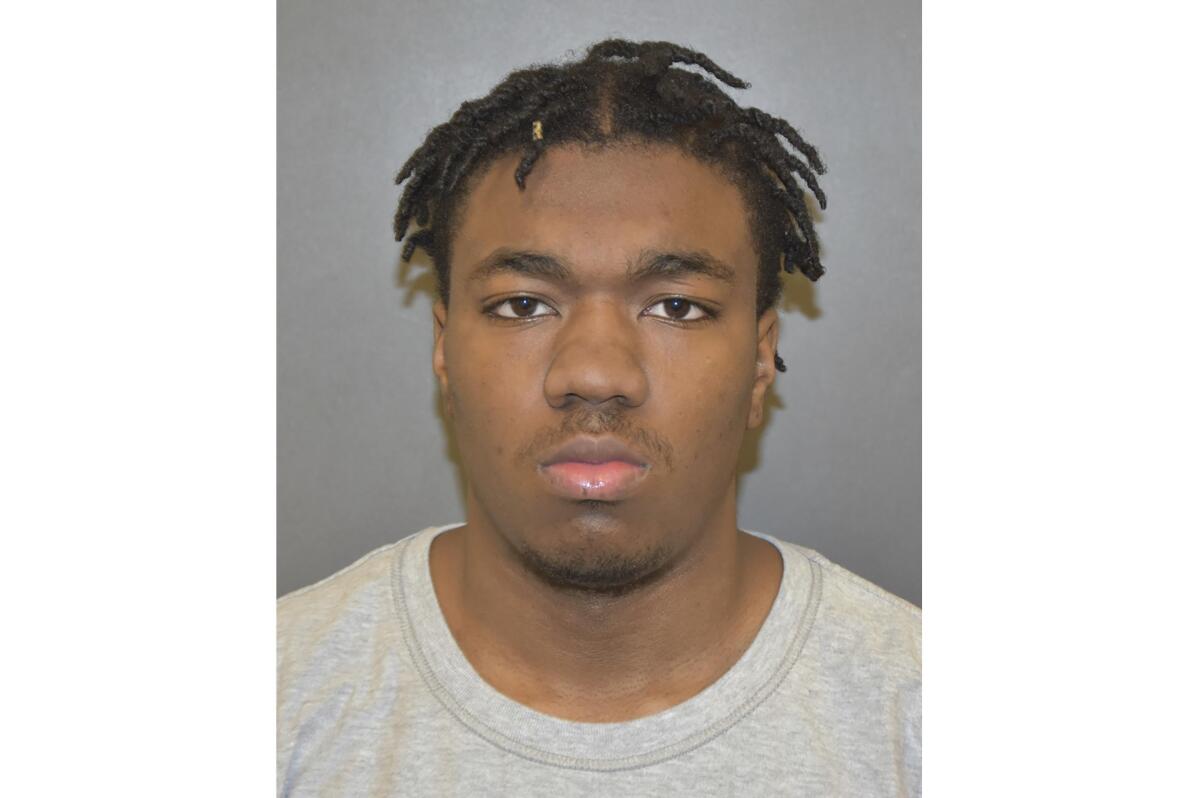 1 of 3

|
This photo released by the Bolingbrook Police Department shows 17-year old Bryion Montgomery, who was charged Monday, March 6, 2023, as an adult with multiple crimes, including first-degree murder, attempted first-degree murder and home invasion. The suburban Chicago teenager pleaded not guilty Tuesday in the fatal shootings of his 17-year-old girlfriend, a 9-year-old girl and the child's father. (Bolingbrook Police Department via AP)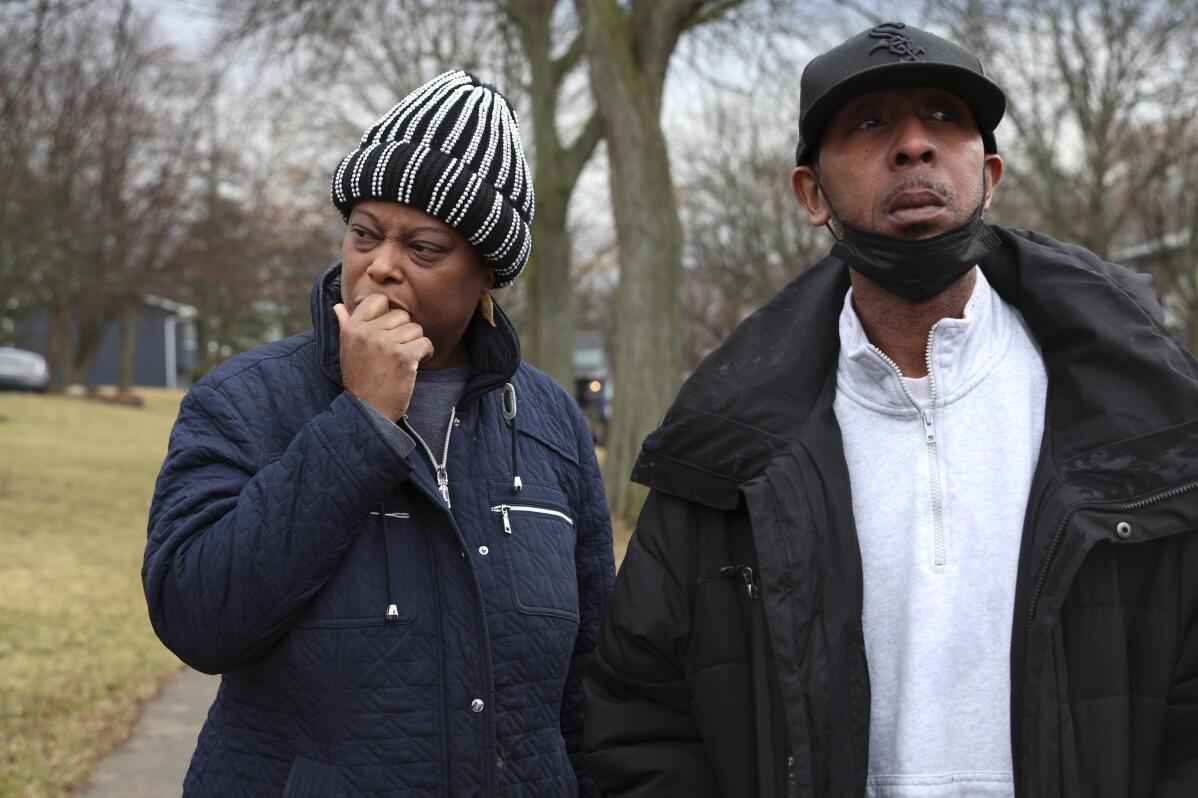 2 of 3

|
Melinda and Anthony Taylor stand outside their neighbor's home on Monday, March 6, 2023, in Bolingbrook, Ill., where three people were fatally shot, and another person was wounded Sunday night. The Taylors said their son and a teen boy who lives in the home regularly play basketball together in the neighborhood. (Stacey Wescott/Chicago Tribune via AP)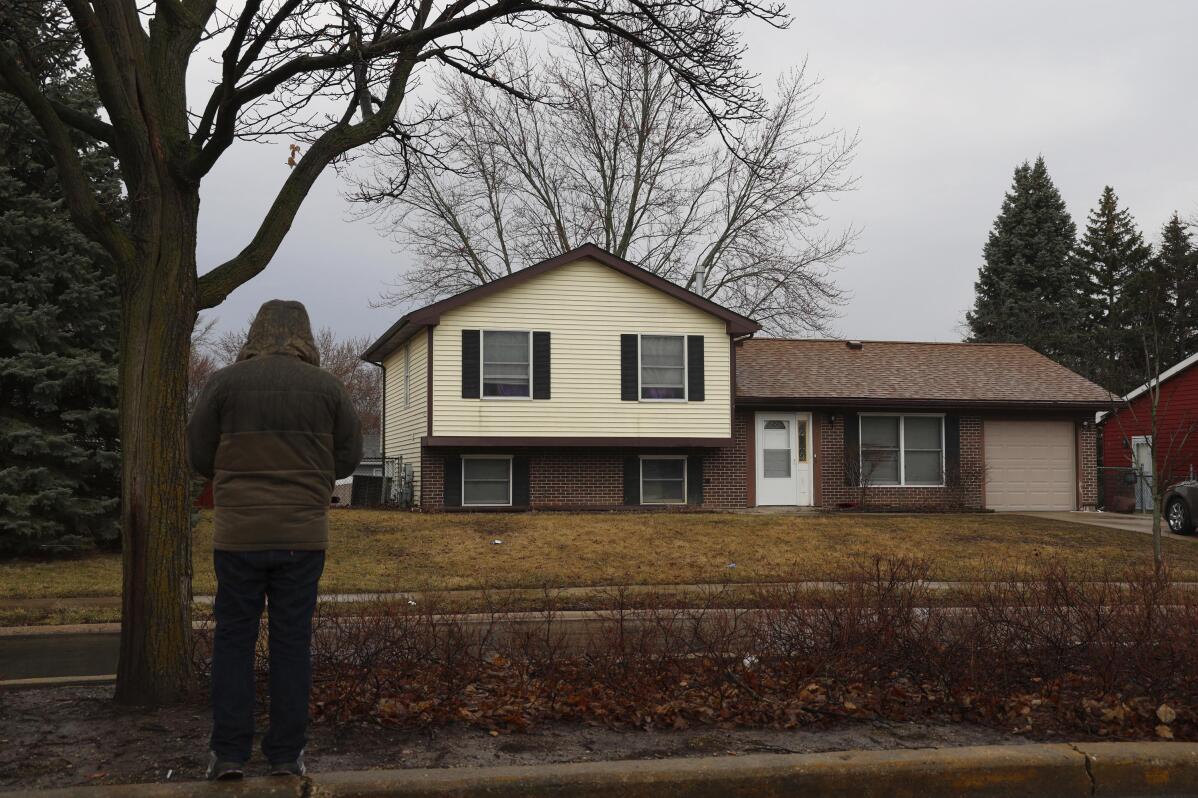 3 of 3

|
A man stands and looks at the home in Bolingbrook, Ill., on Monday, March 6, 2023, where three people were fatally shot, and another person was wounded Sunday night. Prosecutors said a 17-year-old has been charged with multiple counts of first-degree murder and other crimes in the fatal shootings of a girl he was dating and two other people in suburban Chicago. (Stacey Wescott/Chicago Tribune via AP)
Suburban Chicago teen told he's indicted on 3 murder charges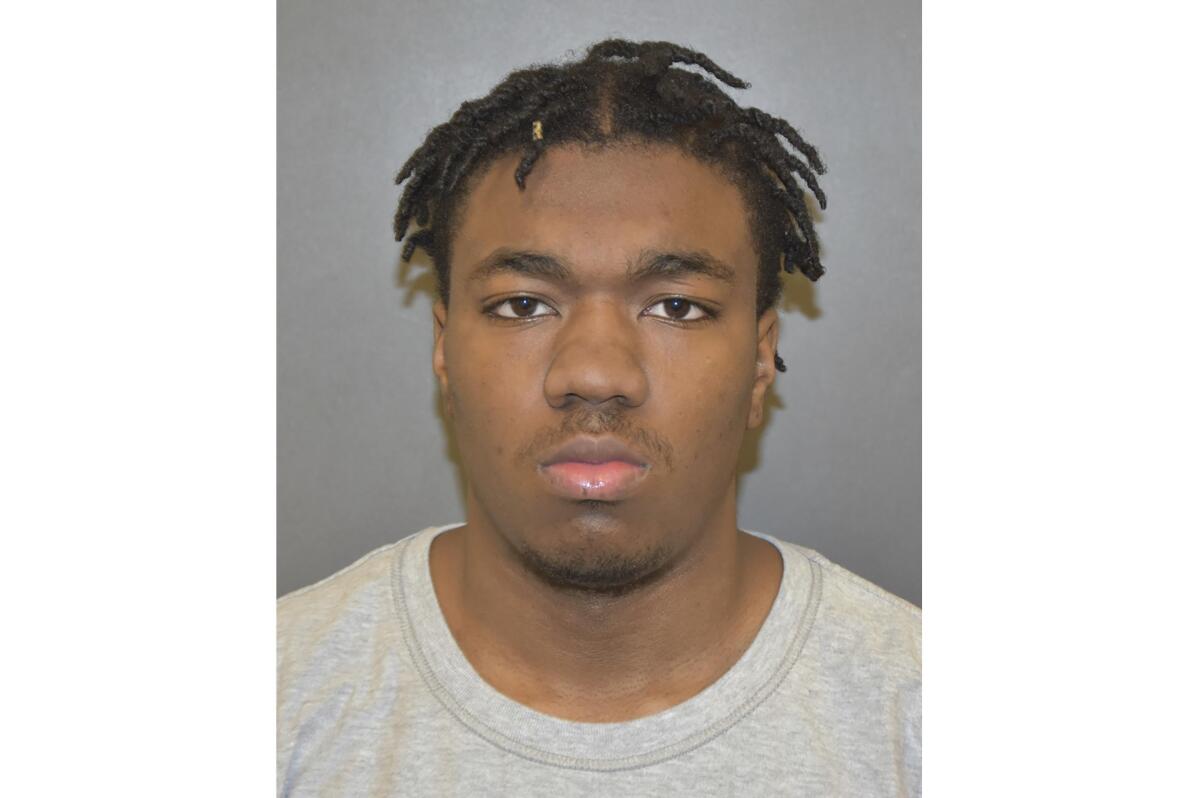 1 of 3

|
This photo released by the Bolingbrook Police Department shows 17-year old Bryion Montgomery, who was charged Monday, March 6, 2023, as an adult with multiple crimes, including first-degree murder, attempted first-degree murder and home invasion. The suburban Chicago teenager pleaded not guilty Tuesday in the fatal shootings of his 17-year-old girlfriend, a 9-year-old girl and the child's father. (Bolingbrook Police Department via AP)
1 of 3
This photo released by the Bolingbrook Police Department shows 17-year old Bryion Montgomery, who was charged Monday, March 6, 2023, as an adult with multiple crimes, including first-degree murder, attempted first-degree murder and home invasion. The suburban Chicago teenager pleaded not guilty Tuesday in the fatal shootings of his 17-year-old girlfriend, a 9-year-old girl and the child's father. (Bolingbrook Police Department via AP)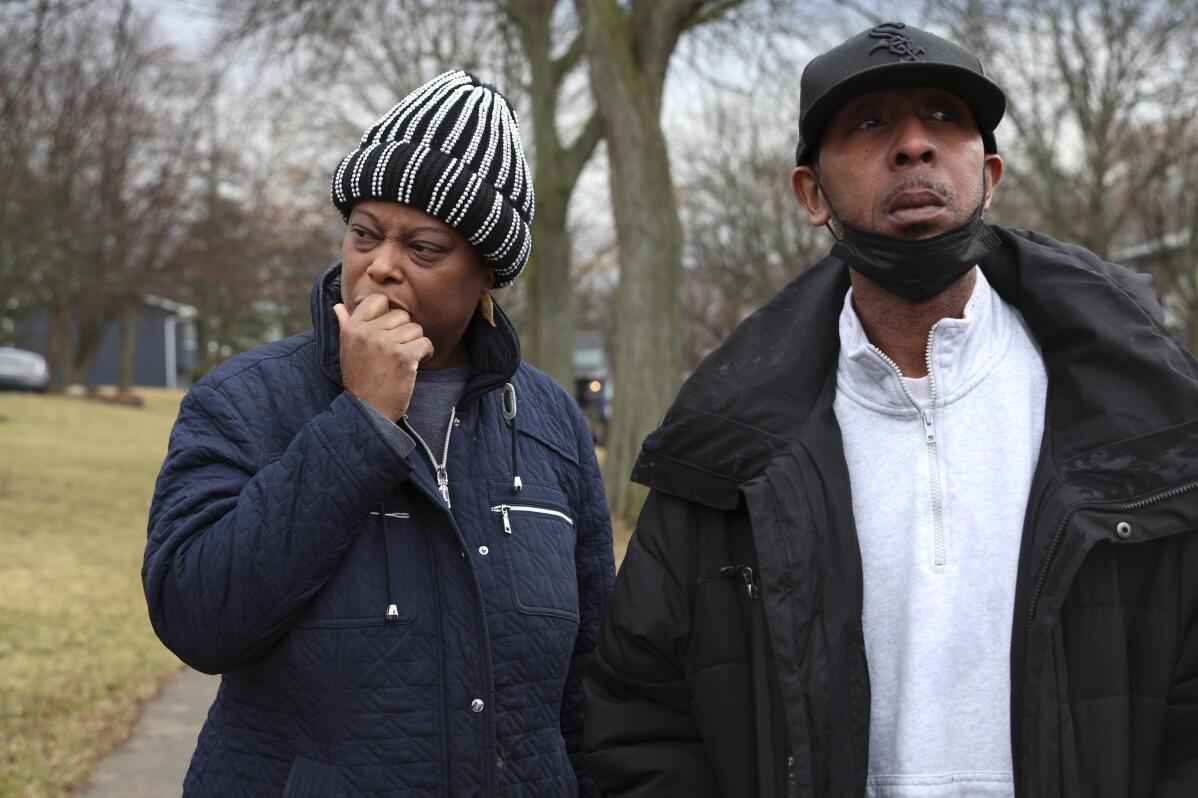 2 of 3

|
Melinda and Anthony Taylor stand outside their neighbor's home on Monday, March 6, 2023, in Bolingbrook, Ill., where three people were fatally shot, and another person was wounded Sunday night. The Taylors said their son and a teen boy who lives in the home regularly play basketball together in the neighborhood. (Stacey Wescott/Chicago Tribune via AP)
2 of 3
Melinda and Anthony Taylor stand outside their neighbor's home on Monday, March 6, 2023, in Bolingbrook, Ill., where three people were fatally shot, and another person was wounded Sunday night. The Taylors said their son and a teen boy who lives in the home regularly play basketball together in the neighborhood. (Stacey Wescott/Chicago Tribune via AP)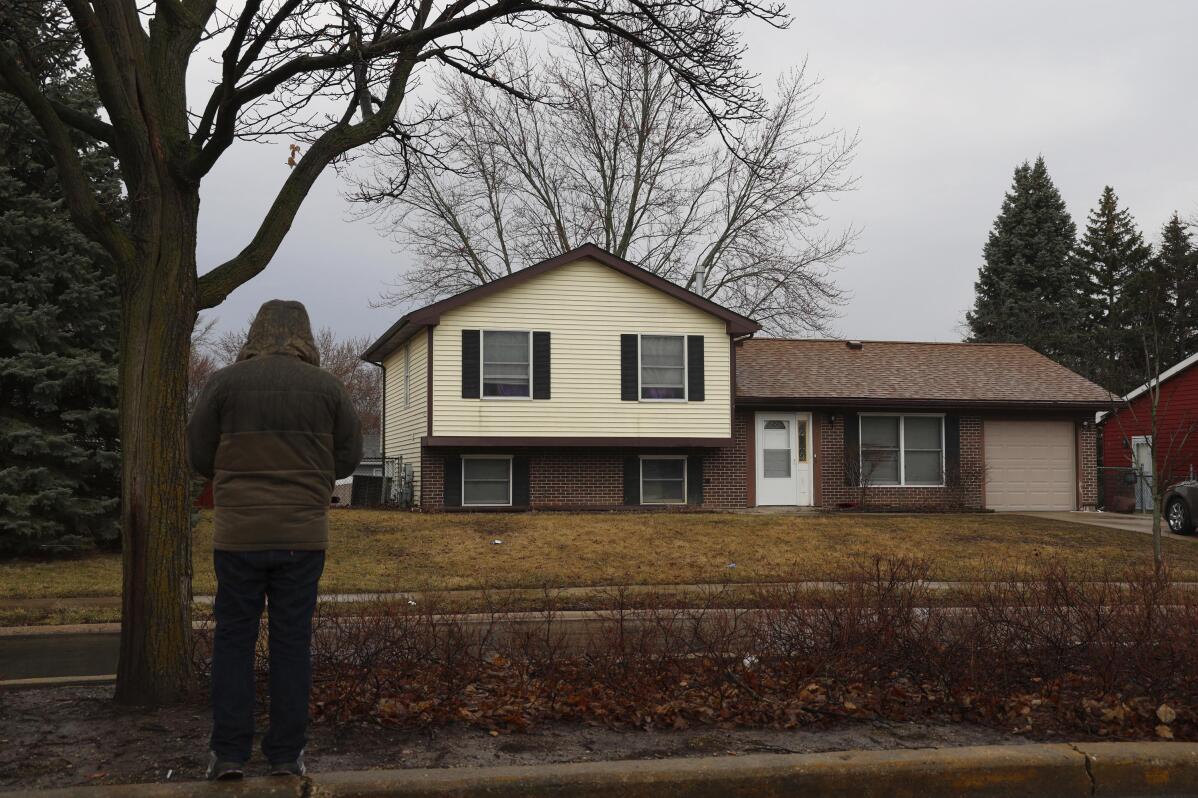 3 of 3

|
A man stands and looks at the home in Bolingbrook, Ill., on Monday, March 6, 2023, where three people were fatally shot, and another person was wounded Sunday night. Prosecutors said a 17-year-old has been charged with multiple counts of first-degree murder and other crimes in the fatal shootings of a girl he was dating and two other people in suburban Chicago. (Stacey Wescott/Chicago Tribune via AP)
3 of 3
A man stands and looks at the home in Bolingbrook, Ill., on Monday, March 6, 2023, where three people were fatally shot, and another person was wounded Sunday night. Prosecutors said a 17-year-old has been charged with multiple counts of first-degree murder and other crimes in the fatal shootings of a girl he was dating and two other people in suburban Chicago. (Stacey Wescott/Chicago Tribune via AP)
JOLIET, Ill. (AP) — A suburban Chicago teen accused of fatally shooting his 17-year-old girlfriend, a 9-year-old girl and the child's father was told Thursday a grand jury has indicted him on three charges of first-degree murder.
Byrion Montgomery, 17, of Bolingbrook, went before a Will County judge and was informed that the grand jury indicted him in the March 5 slayings of 40-year-old Cartez Daniels, 17-year-old Samiya A. Shelton-Tilman and Sanai Daniels, 9.
Judge Dave Carlson told Montgomery, who is currently being held at the River Valley Juvenile Detention Center in Joliet, that he will be transferred to the Will County Jail after he turns 18 on April 27, the Arlington Heights Daily Herald reported.
Carlson also granted an order to have Montgomery submit to DNA testing.
The 13-count indictment contained the same adult charges that were filed against Montgomery on March 6. They include multiple counts of first-degree murder, attempted first-degree murder, home invasion, aggravated battery and aggravated unlawful use of a weapon.
Montgomery has pleaded not guilty. He is being held in lieu of bail set at $20 million.
The attempted murder charge stems from the shooting of Tania Stewart, 34, the fiancee of Cartez Daniels and mother of Shelton-Tilman and Daniels. Stewart survived.
The shootings took place in Bolingbrook, about 30 miles (50 kilometers) west of Chicago.
Police have said Shelton-Tillman and Montgomery dated.