Braves place ace Max Fried on IL with strained left forearm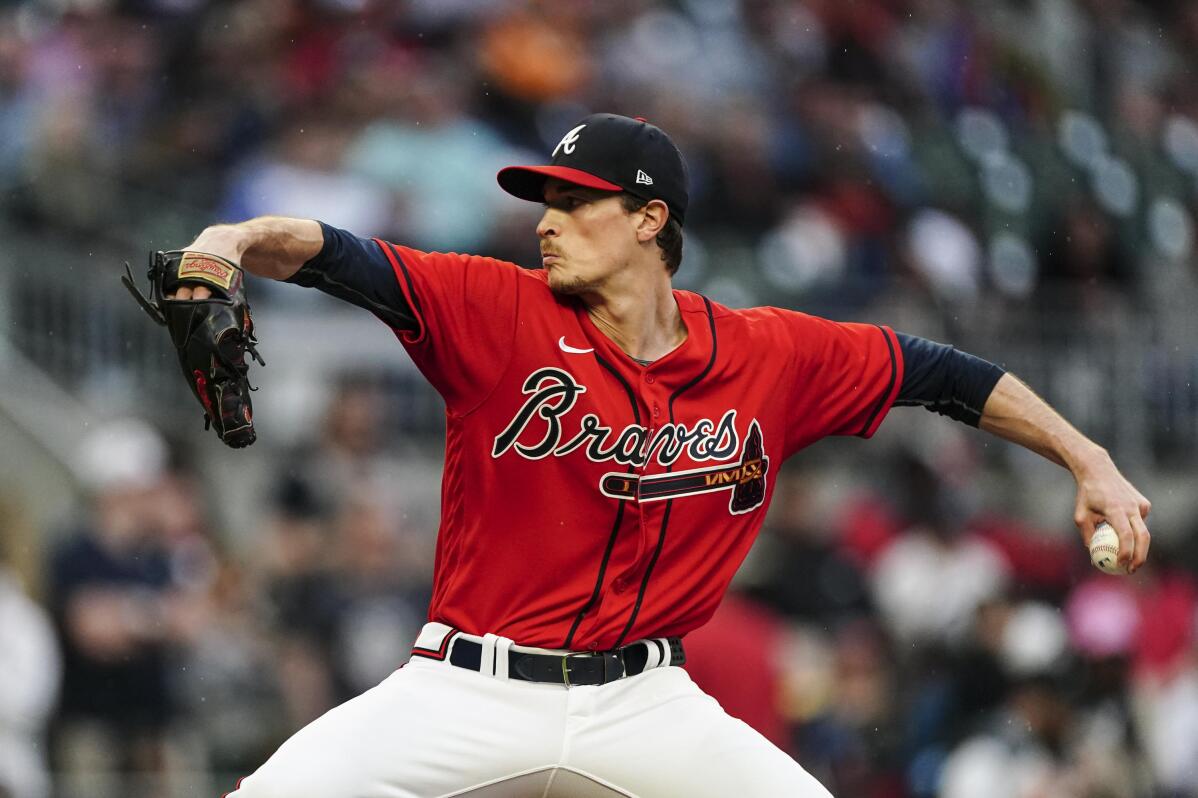 1 of 2

|
Atlanta Braves starting pitcher Max Fried works against the Baltimore Orioles in the first inning of a baseball game Friday, May 5, 2023, in Atlanta. (AP Photo/John Bazemore)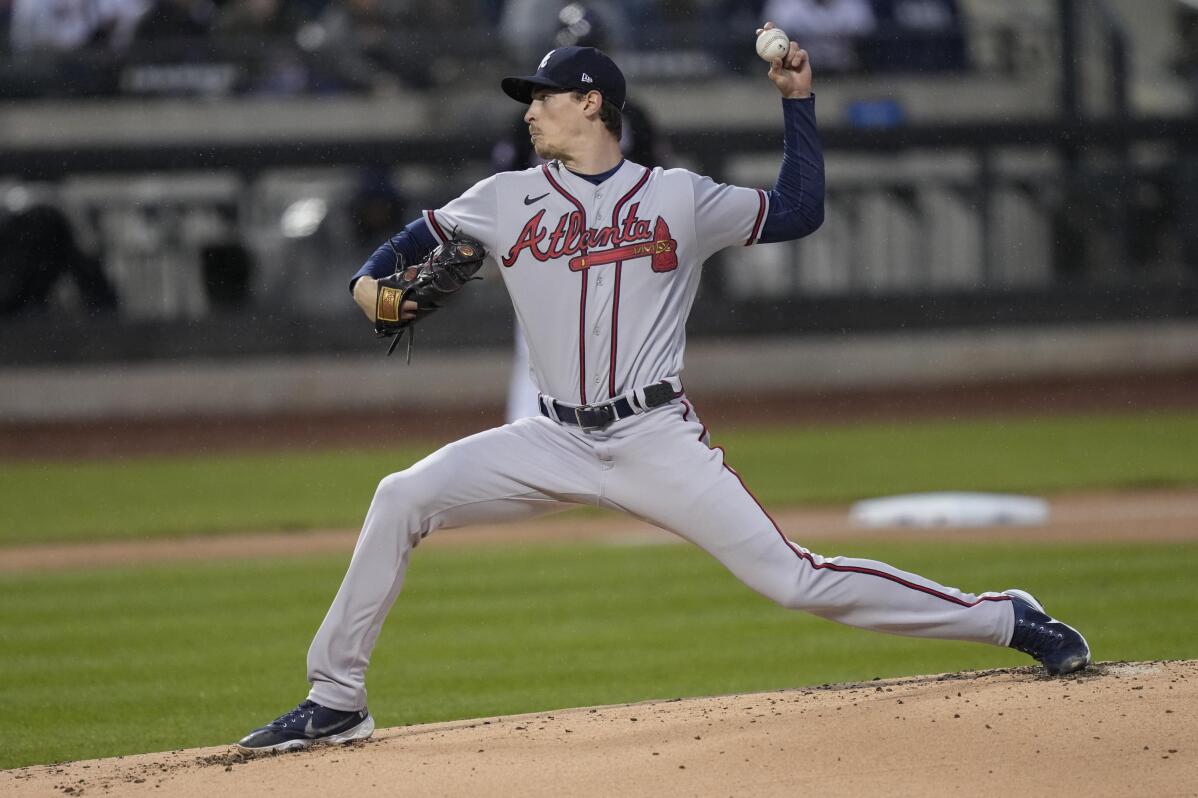 2 of 2

|
Atlanta Braves starting pitcher Max Fried throws to a New York Mets batter during the first inning of a baseball game Friday, April 28, 2023, in New York. (AP Photo/Bryan Woolston)
Braves place ace Max Fried on IL with strained left forearm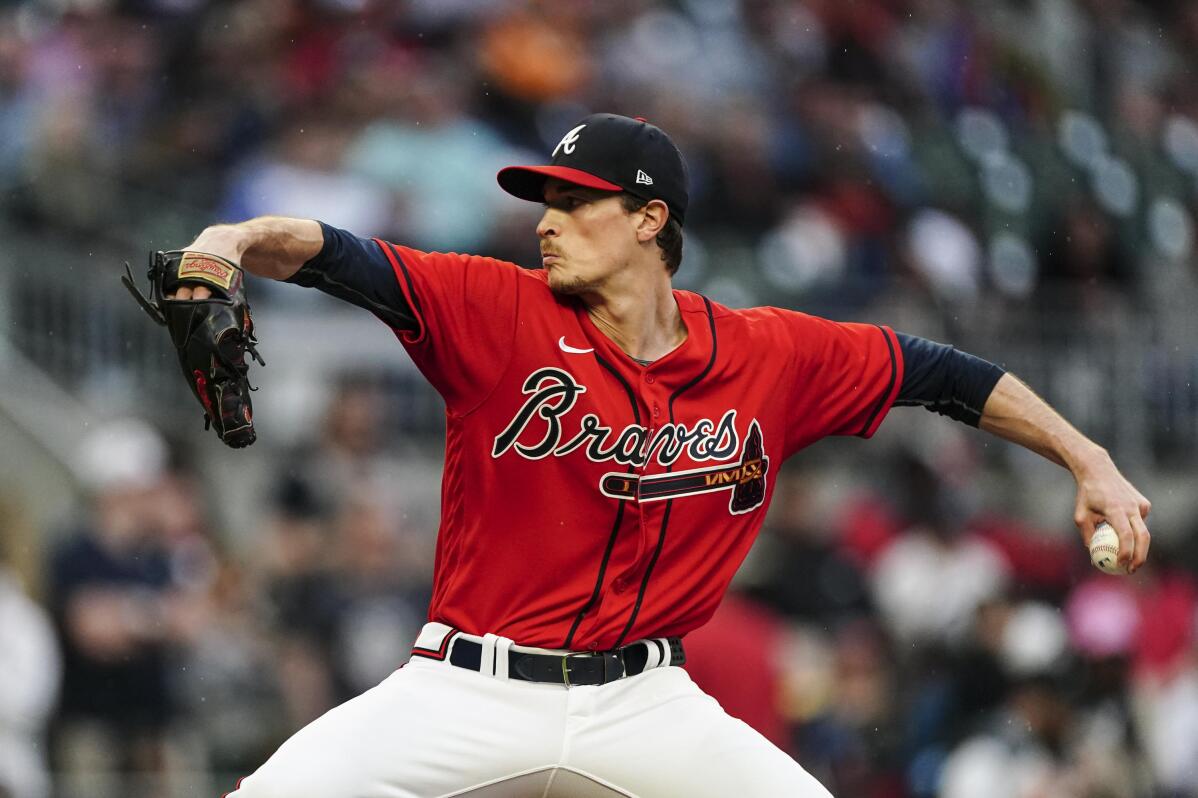 1 of 2

|
Atlanta Braves starting pitcher Max Fried works against the Baltimore Orioles in the first inning of a baseball game Friday, May 5, 2023, in Atlanta. (AP Photo/John Bazemore)
1 of 2
Atlanta Braves starting pitcher Max Fried works against the Baltimore Orioles in the first inning of a baseball game Friday, May 5, 2023, in Atlanta. (AP Photo/John Bazemore)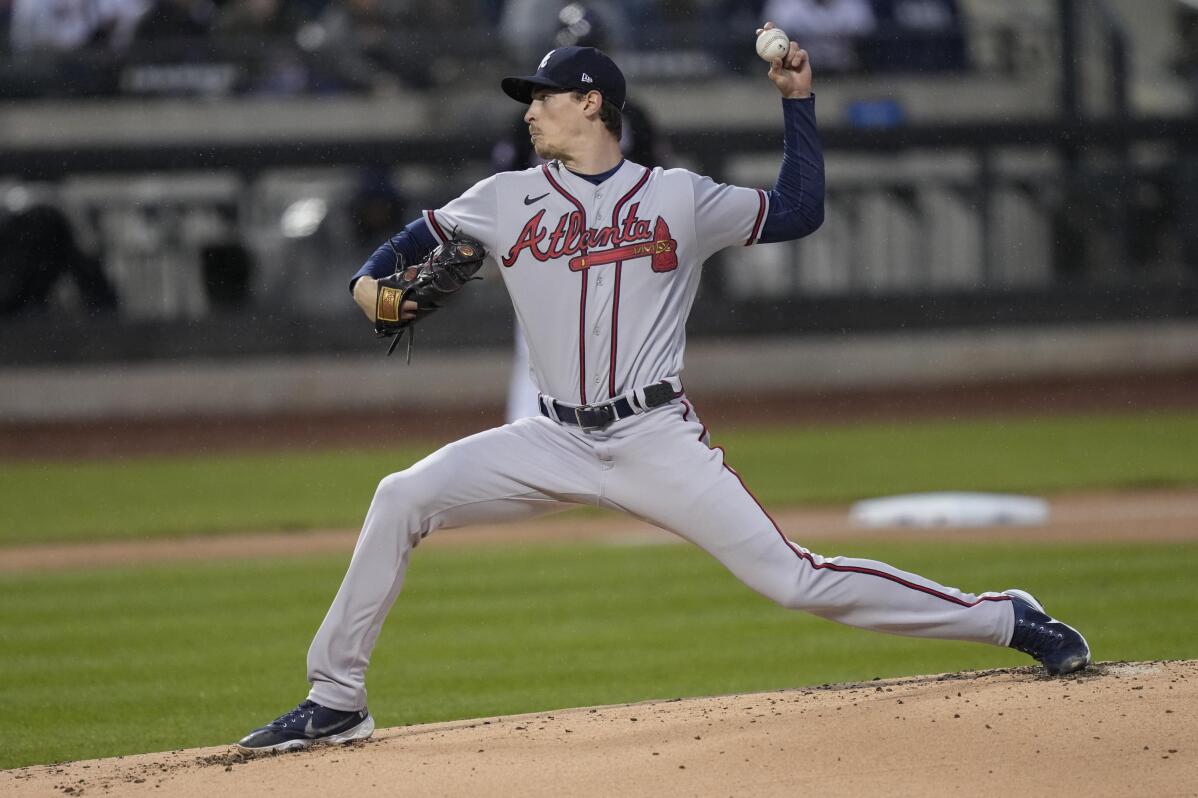 2 of 2

|
Atlanta Braves starting pitcher Max Fried throws to a New York Mets batter during the first inning of a baseball game Friday, April 28, 2023, in New York. (AP Photo/Bryan Woolston)
2 of 2
Atlanta Braves starting pitcher Max Fried throws to a New York Mets batter during the first inning of a baseball game Friday, April 28, 2023, in New York. (AP Photo/Bryan Woolston)
ATLANTA (AP) — Ace left-hander Max Fried was placed on the 15-day injured list with a strained forearm, dealing another major blow to the Atlanta Braves' rotation.
Tight-hander Kyle Wright, the major leagues' only 20-game winner last season, already on the IL with shoulder soreness. Fried was Atlanta's opening day starter.
Fried said before Tuesday night's game against the Boston Red Sox he was relieved an MRI showed no structural problems with his elbow. He had Tommy John surgery in 2014.
"Now it's just about letting the muscle heal and rest," Fried said, adding there is no timetable on his recovery.
It's possible Fried's rest and rehabilitation period could last several weeks.
"It's a long season," Fried said. "It's obviously really tough because I want to be out there and I want to pitch."
Fried allowed seven runs, five earned, on eight hits and two walks in six innings in a 9-4 loss to Baltimore on Friday. He said he felt "definitely discomfort" late in the game and again the next day.
"It suddenly felt different than the usual soreness," Fried said.
Fried said he is relieved the injury is not more serious. Manager Brian Snitker called the diagnosis of a strain "the best possible outcome, possibly. You have to lose him, obviously."
Fried (2-1, 2.08 ERA) had been scheduled to start Wednesday night against the Red Sox. The first indication of concerns about Fried came when the team on Sunday instead listed Wednesday's projected starter as to be determined. At the time, Snitker did not reveal Fried's injury, which was announced Tuesday on the team's Twitter account.
Snitker said he was not ready to announce Wednesday's replacement for Fried.
Perhaps the leading option to be recalled from Triple-A Gwinnett is left-hander Jared Shuster, who began the season in Atlanta before posting an 8.31 ERA in two starts, leading to his demotion. Shuster has a 2.37 ERA in four starts with Gwinnett.
Dylan Dodd and Michael Soroka are other options to be recalled while Fried is on the IL. Soroka, who was Atlanta's opening day starter in 2020, is trying to complete his comeback from two tears of his right Achilles tendon.
Dodd, a left-hander, is 2-1 with a 6.46 ERA in three starts with Atlanta this season.
The Braves recalled left-hander Danny Young from Triple-A Gwinnett on Tuesday. Young posted a 2.45 ERA in four games, all in relief, with Atlanta earlier this season.
Fried, 29, has won 14 games each of the last two seasons. He has a 56-26 career record and 3.05 ERA in seven seasons.
___
AP MLB: https://apnews.com/hub/mlb and https://twitter.com/AP_Sports