Nets' Bridges starts 83rd game, extends streak, then leaves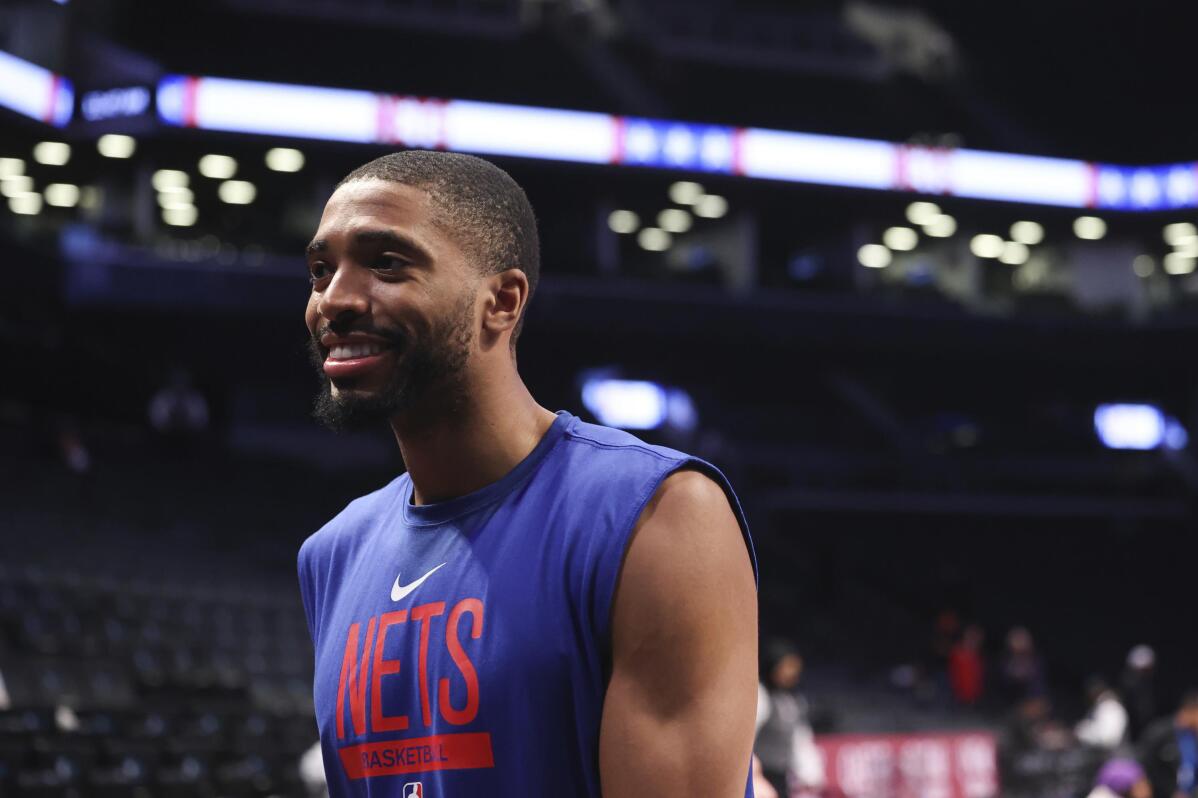 1 of 2

|
Brooklyn Nets forward Mikal Bridges reacts before an NBA basketball game against the Philadelphia 76ers, Sunday, April 9, 2023 in New York. (AP Photo/Jessie Alcheh)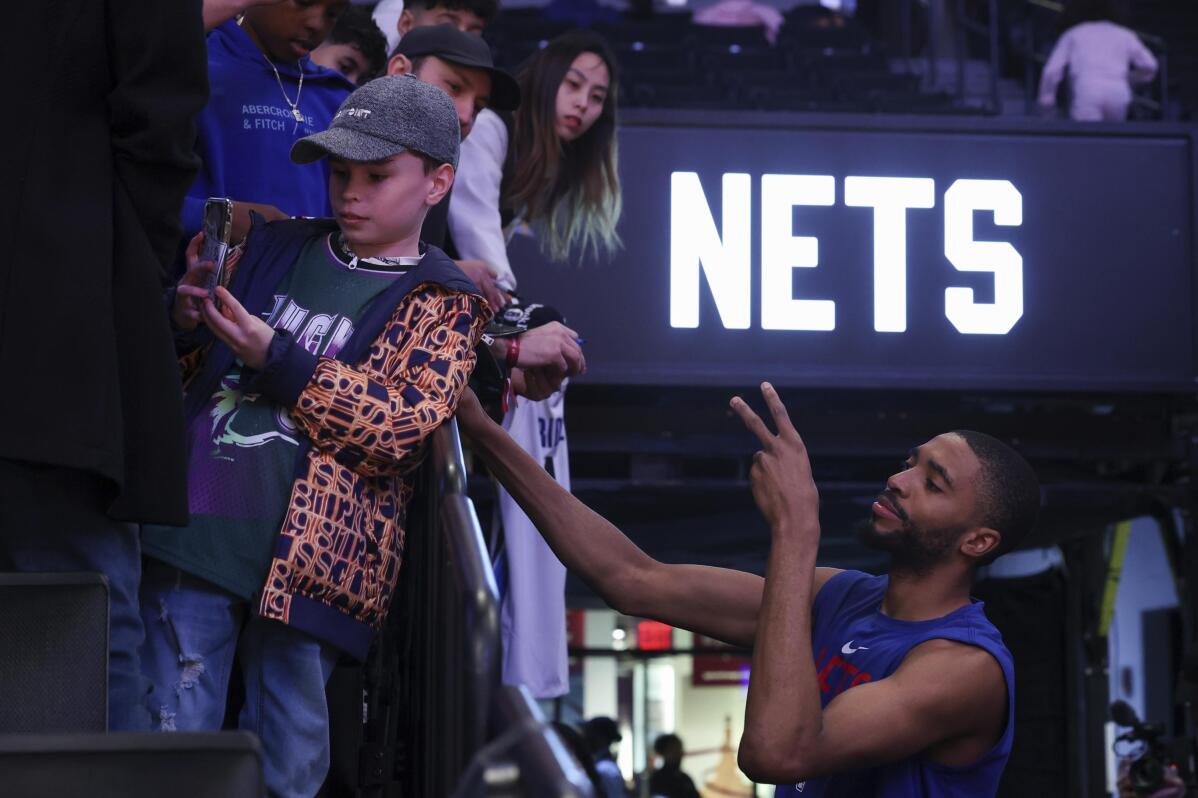 2 of 2

|
Brooklyn Nets forward Mikal Bridges interacts with a fan before an NBA basketball game against the Philadelphia 76ers, Sunday, April 9, 2023 in New York. (AP Photo/Jessie Alcheh)
Nets' Bridges starts 83rd game, extends streak, then leaves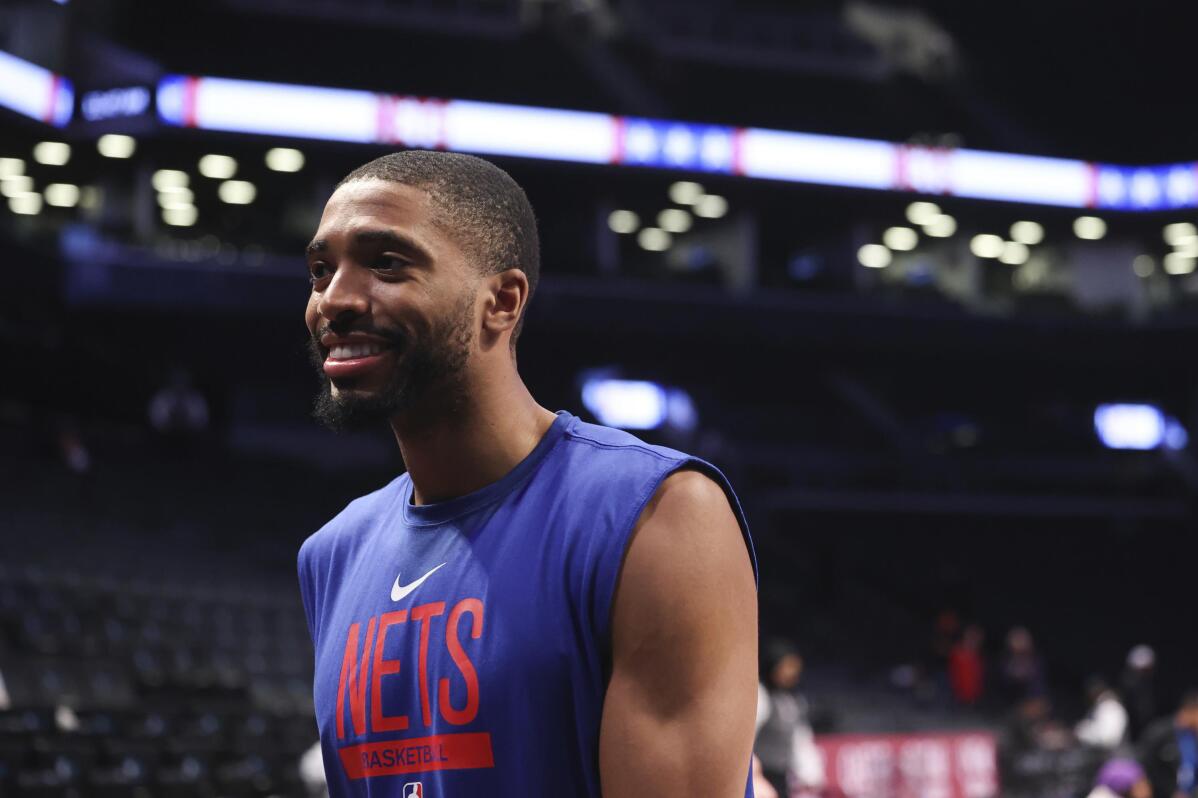 1 of 2

|
Brooklyn Nets forward Mikal Bridges reacts before an NBA basketball game against the Philadelphia 76ers, Sunday, April 9, 2023 in New York. (AP Photo/Jessie Alcheh)
1 of 2
Brooklyn Nets forward Mikal Bridges reacts before an NBA basketball game against the Philadelphia 76ers, Sunday, April 9, 2023 in New York. (AP Photo/Jessie Alcheh)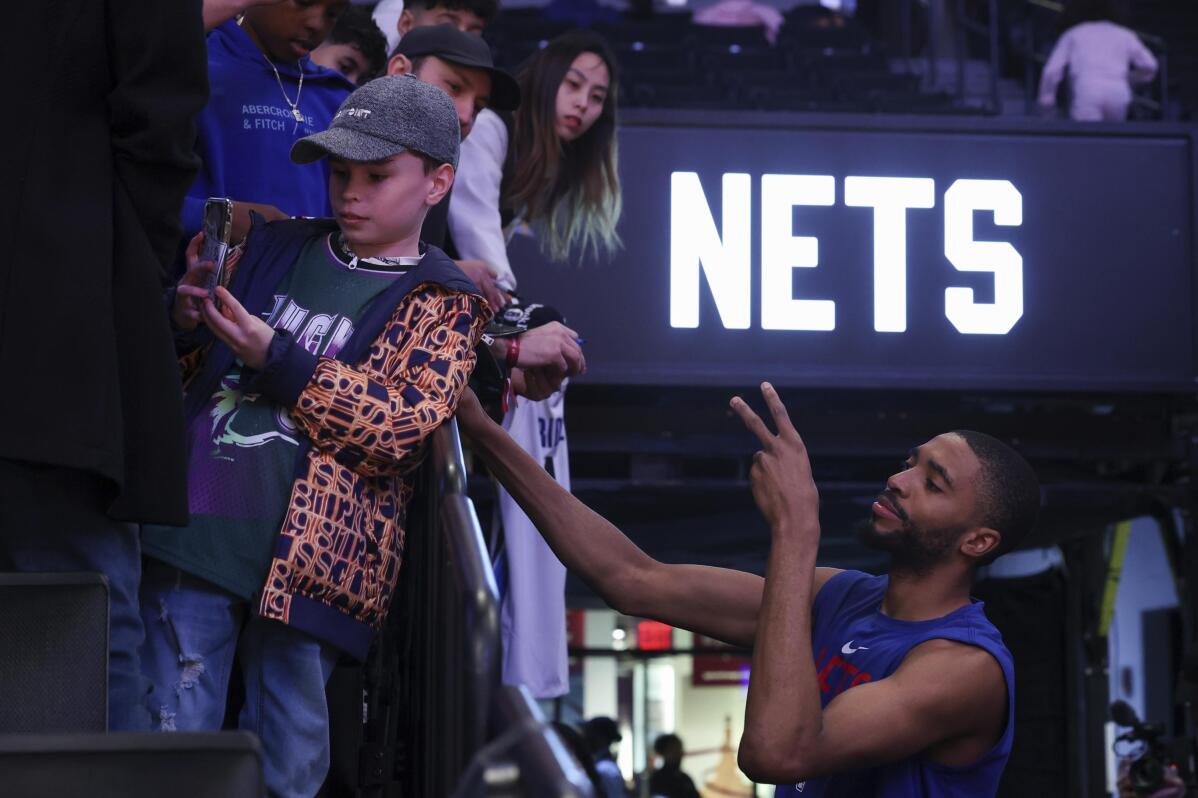 2 of 2

|
Brooklyn Nets forward Mikal Bridges interacts with a fan before an NBA basketball game against the Philadelphia 76ers, Sunday, April 9, 2023 in New York. (AP Photo/Jessie Alcheh)
2 of 2
Brooklyn Nets forward Mikal Bridges interacts with a fan before an NBA basketball game against the Philadelphia 76ers, Sunday, April 9, 2023 in New York. (AP Photo/Jessie Alcheh)
NEW YORK (AP) — Brooklyn's Mikal Bridges kept his ironman streak alive Sunday, starting his 83rd game of the season before committing a foul and immediately checking out of the game after four seconds.
Bridges was the only starter to play for either team when the Nets hosted the Philadelphia 76ers in their season finale, a week before they will meet in the first round of the playoffs.
Bridges was playing only to keep alive his streak of never missing a game in college or the pros. The game Sunday was his 392nd straight in the NBA and completed his longest regular-season yet.
He had played in 56 for Phoenix before being part of the trade for Kevin Durant on Feb. 9, then started the Nets' final 27 games. The guard became the 42nd NBA player to play in 83 or more games in a season and the first since Josh Smith for Detroit and Houston in 2014-15.
Before the game, Nets coach Jacque Vaughn revealed what his strategy would be for Bridges.
"I'm going to bring these other dudes around and I'm going to say it in front of them and I'm going to tell them that 'you're basically going to go into the game and you're going to foul, and then I'm going to get your tail out of the game,'" Vaughn said. "There you go."
That's what happened. The 76ers won the jump ball and Bridges rushed over to grab Shake Milton before being subbed out by David Duke Jr.
Bridges actually missed a game this season but it didn't count against him. The Nets played on the night the trade was completed, but it was finalized too close to the start for him to play and he was listed as "inactive — trade pending" in the official box score. The NBA ruled that it would not count as a missed game because he wasn't eligible.
___
AP NBA: https://apnews.com/hub/NBA and https://twitter.com/AP_Sports