Browns' DT Winfrey remains on roster amid legal troubles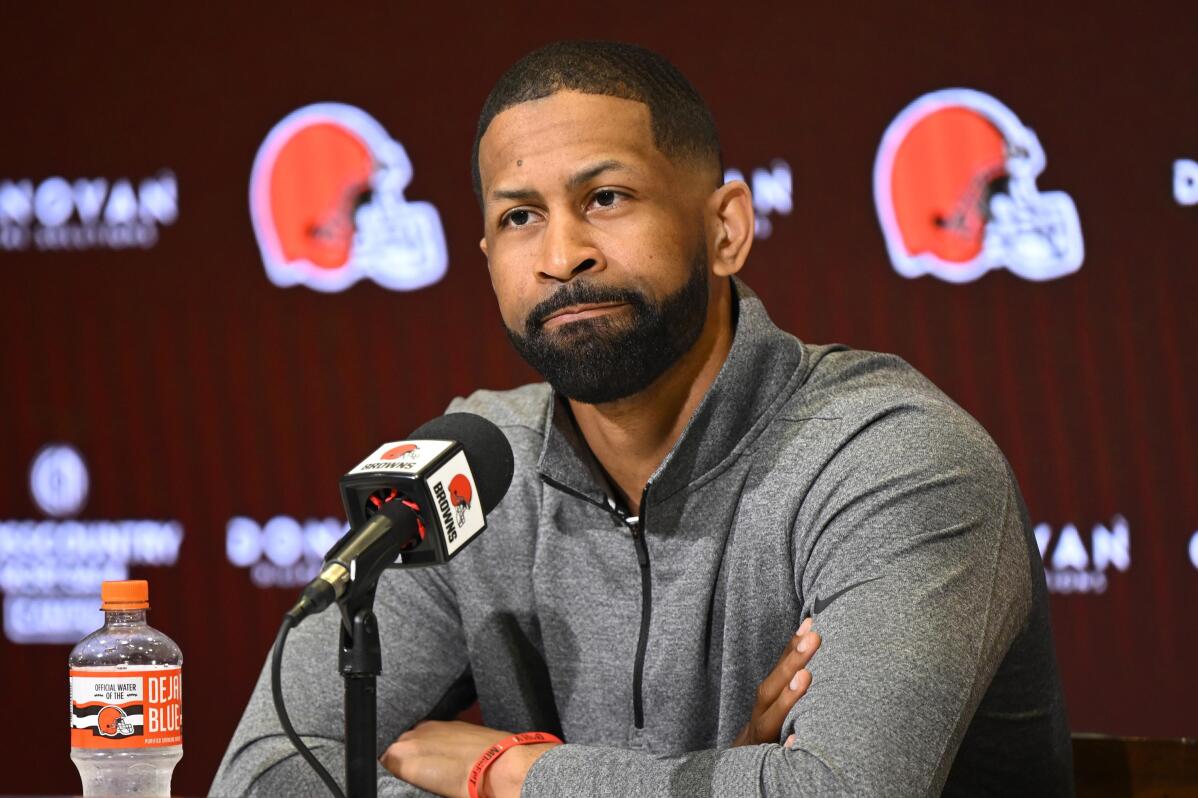 1 of 2

|
Cleveland Browns general manager Andrew Berry speaks with the media during an NFL football news conference at the team's practice facility in Berea, Ohio, Friday, April 21, 2023. (AP Photo/David Richard)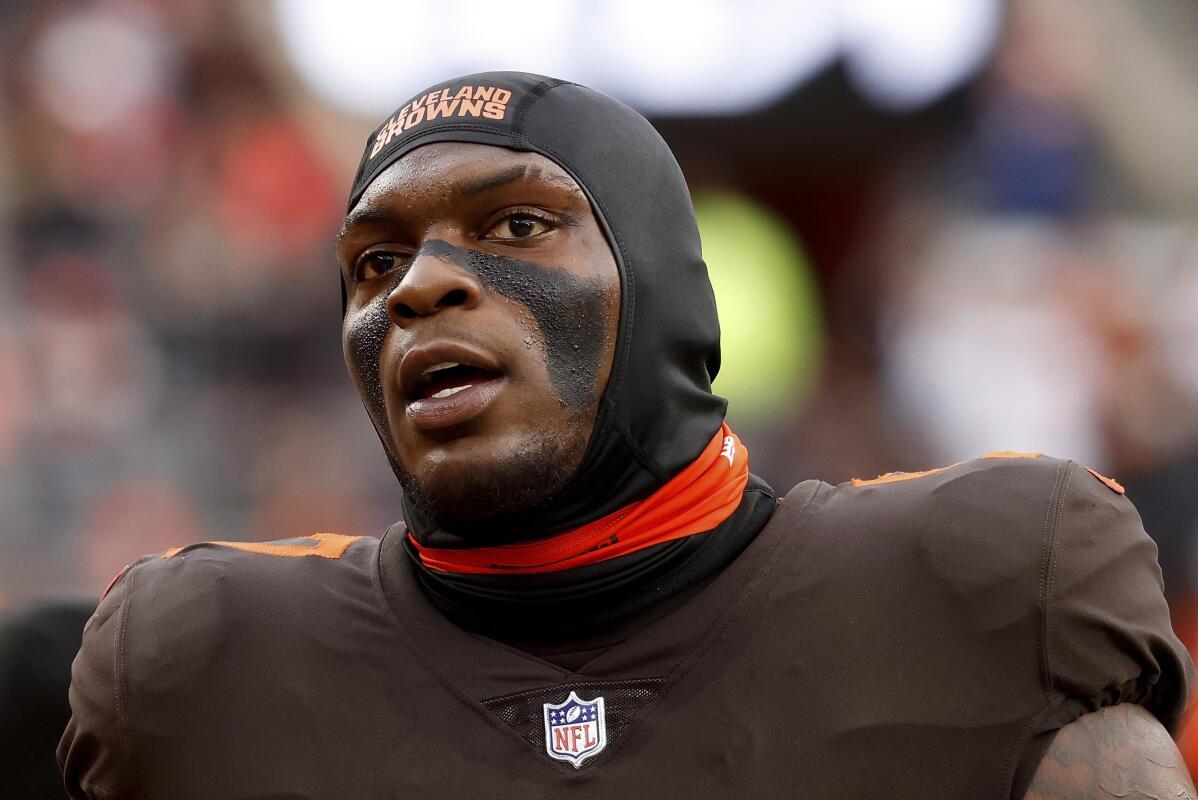 2 of 2

|
FILE - Cleveland Browns defensive tackle Perrion Winfrey (97) stands on the sideline during an NFL football game against the Tampa Bay Buccaneers on Nov. 27, 2022, in Cleveland. According to court records, Winfrey was arrested Monday, April 10, 2023, in Texas, on a misdemeanor assault charge for allegedly causing bodily harm to a women he was dating. (AP Photo/Kirk Irwin, File)
Browns' DT Winfrey remains on roster amid legal troubles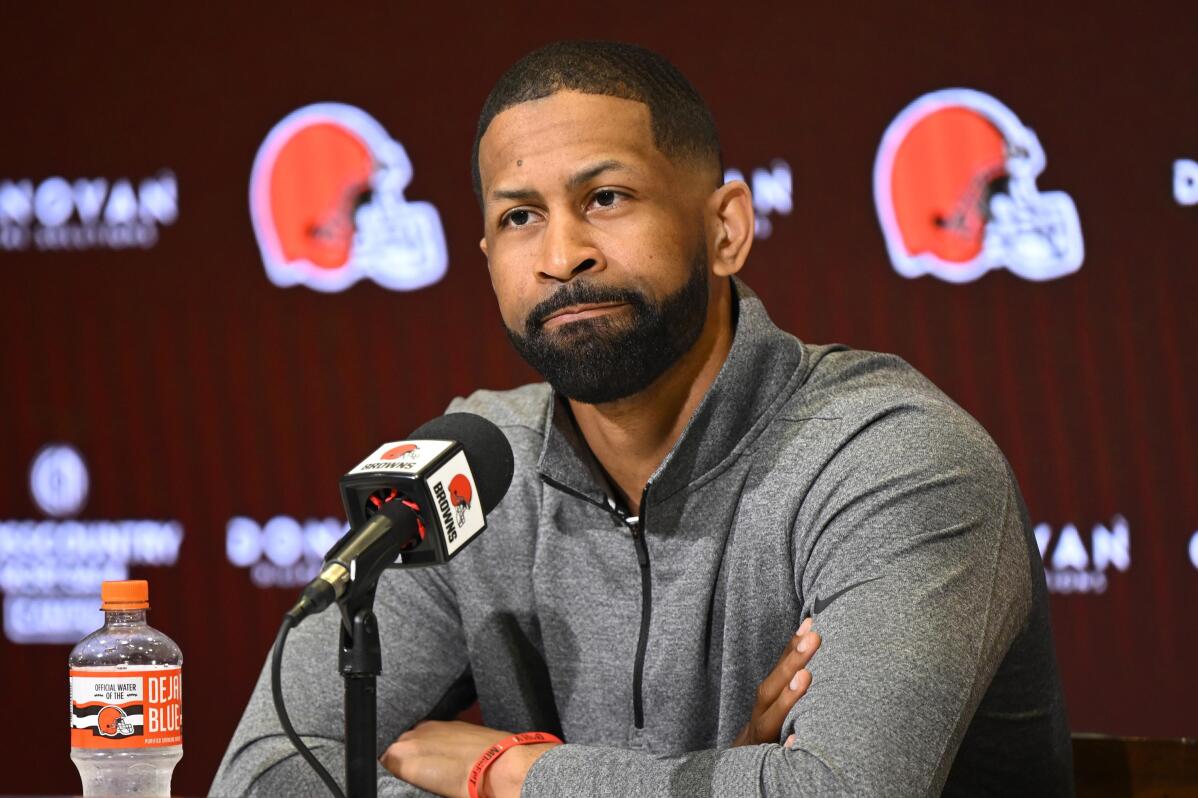 1 of 2

|
Cleveland Browns general manager Andrew Berry speaks with the media during an NFL football news conference at the team's practice facility in Berea, Ohio, Friday, April 21, 2023. (AP Photo/David Richard)
1 of 2
Cleveland Browns general manager Andrew Berry speaks with the media during an NFL football news conference at the team's practice facility in Berea, Ohio, Friday, April 21, 2023. (AP Photo/David Richard)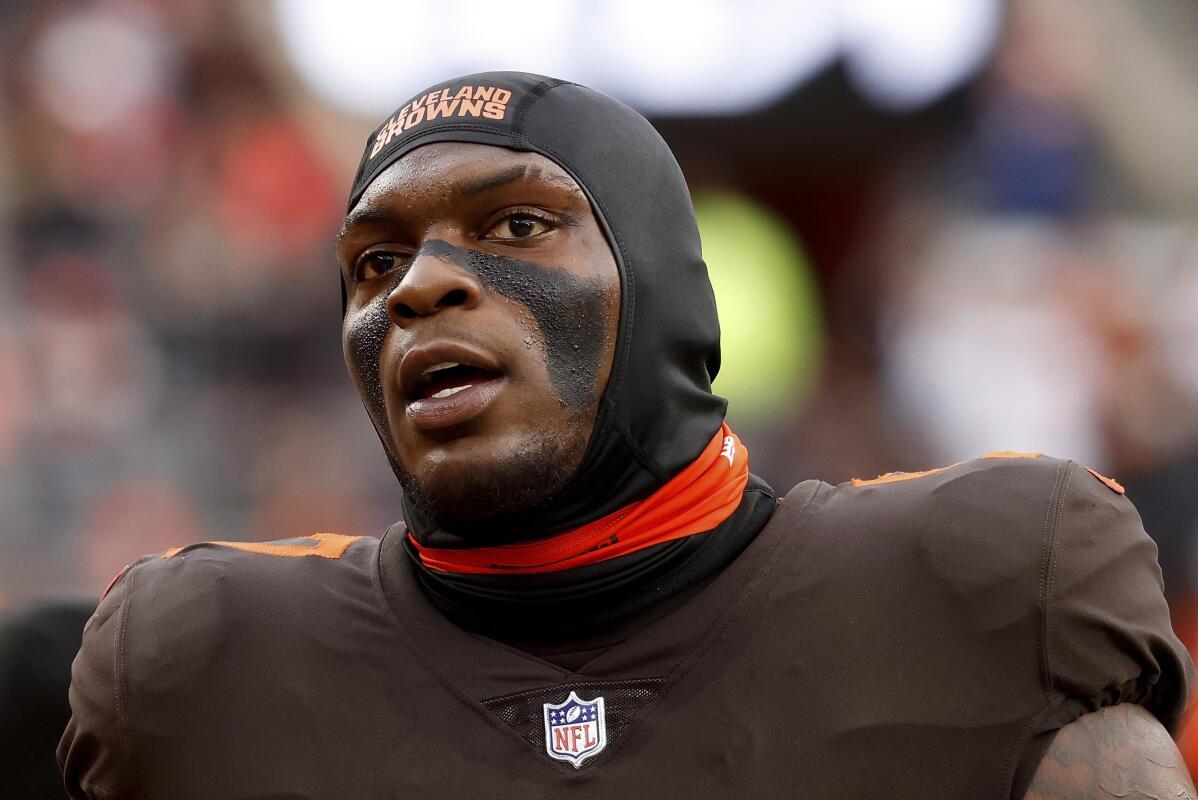 2 of 2

|
FILE - Cleveland Browns defensive tackle Perrion Winfrey (97) stands on the sideline during an NFL football game against the Tampa Bay Buccaneers on Nov. 27, 2022, in Cleveland. According to court records, Winfrey was arrested Monday, April 10, 2023, in Texas, on a misdemeanor assault charge for allegedly causing bodily harm to a women he was dating. (AP Photo/Kirk Irwin, File)
2 of 2
FILE - Cleveland Browns defensive tackle Perrion Winfrey (97) stands on the sideline during an NFL football game against the Tampa Bay Buccaneers on Nov. 27, 2022, in Cleveland. According to court records, Winfrey was arrested Monday, April 10, 2023, in Texas, on a misdemeanor assault charge for allegedly causing bodily harm to a women he was dating. (AP Photo/Kirk Irwin, File)
BEREA, Ohio (AP) — Cleveland Browns general manager Andrew Berry is monitoring the legal situation of defensive tackle Perrion Winfrey, who remains on the roster following his arrest last week on a misdemeanor assault charge.
Winfrey, a fourth-round draft pick in 2022 from Oklahoma with disciplinary issues as a rookie, was arrested in Texas on April 12. He was accused of causing "bodily injury" to a woman he was dating.
The 22-year-old Winfrey remains free on bond and attended the Browns' voluntary offseason program this week.
Citing the pending legal matter, Berry wouldn't comment specifically about Winfrey's case during his pre-draft availability on Friday. However, Berry confirmed Winfrey remains part of the team.
"We haven't made any changes in terms of his roster status or anything like that," Berry said.
The Browns have shown patience in the past with other troubled players, and the team is likely to retain Winfrey unless they get new information from legal authorities or through their own investigation.
Berry was asked if the team would consider releasing Winfrey.
"We'll deal with that matter internally and make the appropriate decision for the organization," he said.
Winfrey had some maturity issues last season. The Browns sent him home before a practice and suspended him for their Week 2 game against the New York Jets. It followed a pattern of behavior by Winfrey and prompted star defensive end Myles Garrett to say his teammate needed to "learn how to be a pro."
A few days later, Winfrey acknowledged he had growing up to do. Later in the season, he missed time after sustaining a concussion when he crashed a scooter.
Winfrey finished the season with 22 tackles and one-half sack in 13 games.
___
AP NFL: https://apnews.com/hub/nfl and https://twitter.com/AP_NFL