The Latest: Interior drops probe into secretary, senators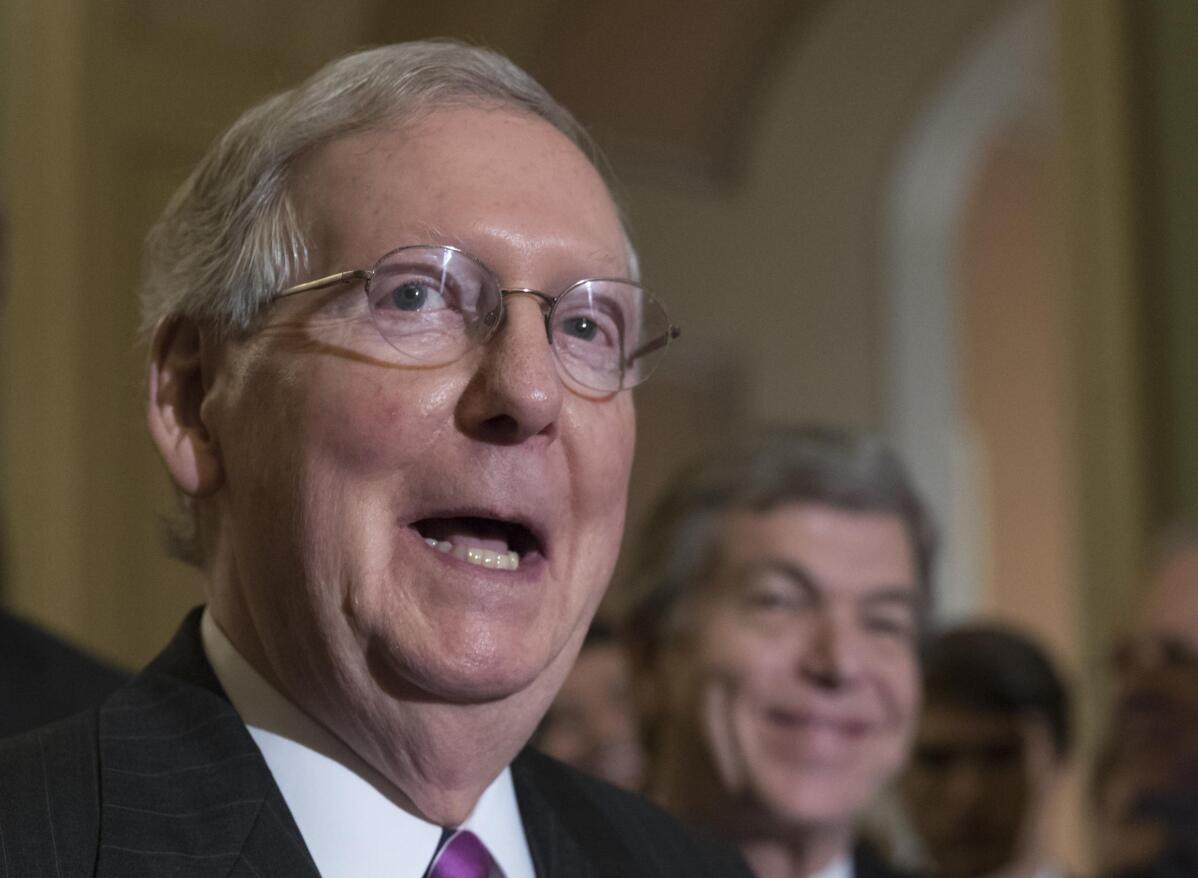 1 of 5

|
FILE - In this Aug. 1, 2017 file photo, Senate Majority Leader Mitch McConnell of Ky. meets with reporters on Capitol Hill Washington. Congressional aides say President Donald Trump will meet House and Senate leaders at the White House next week, as lawmakers return from an August break and plunge into a daunting pile of work. (AP Photo/J. Scott Applewhite, File)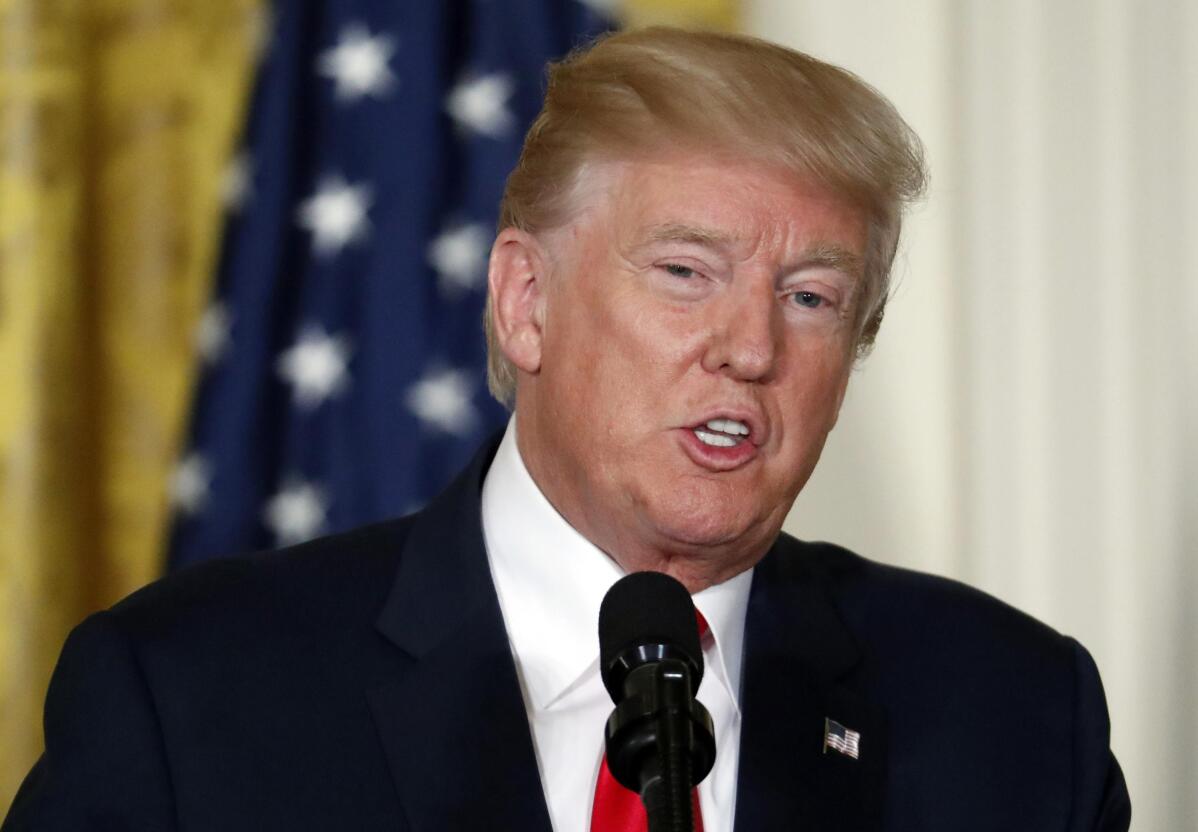 2 of 5

|
In this photo taken Aug. 28, 2017, President Donald Trump speaks in the East Room of the White House in Washington. Congressional aides say President Donald Trump will meet House and Senate leaders at the White House next week, as lawmakers return from an August break and plunge into a daunting pile of work. (AP Photo/Alex Brandon)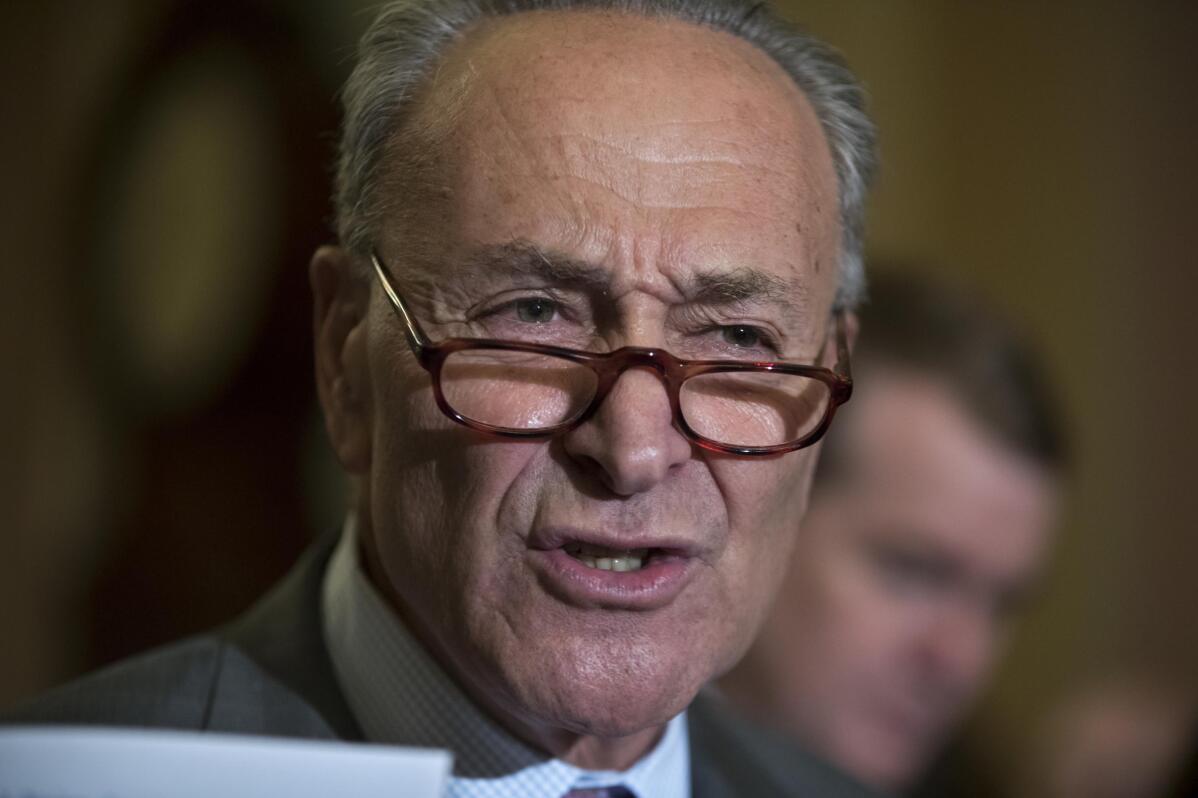 3 of 5

|
FILE - In this Aug. 1, 2017 file photo, Senate Minority Leader Chuck Schumer of N.Y. speaks on Capitol Hill Washington. Congressional aides say President Donald Trump will meet House and Senate leaders at the White House next week, as lawmakers return from an August break and plunge into a daunting pile of work. (AP Photo/J. Scott Applewhite, File)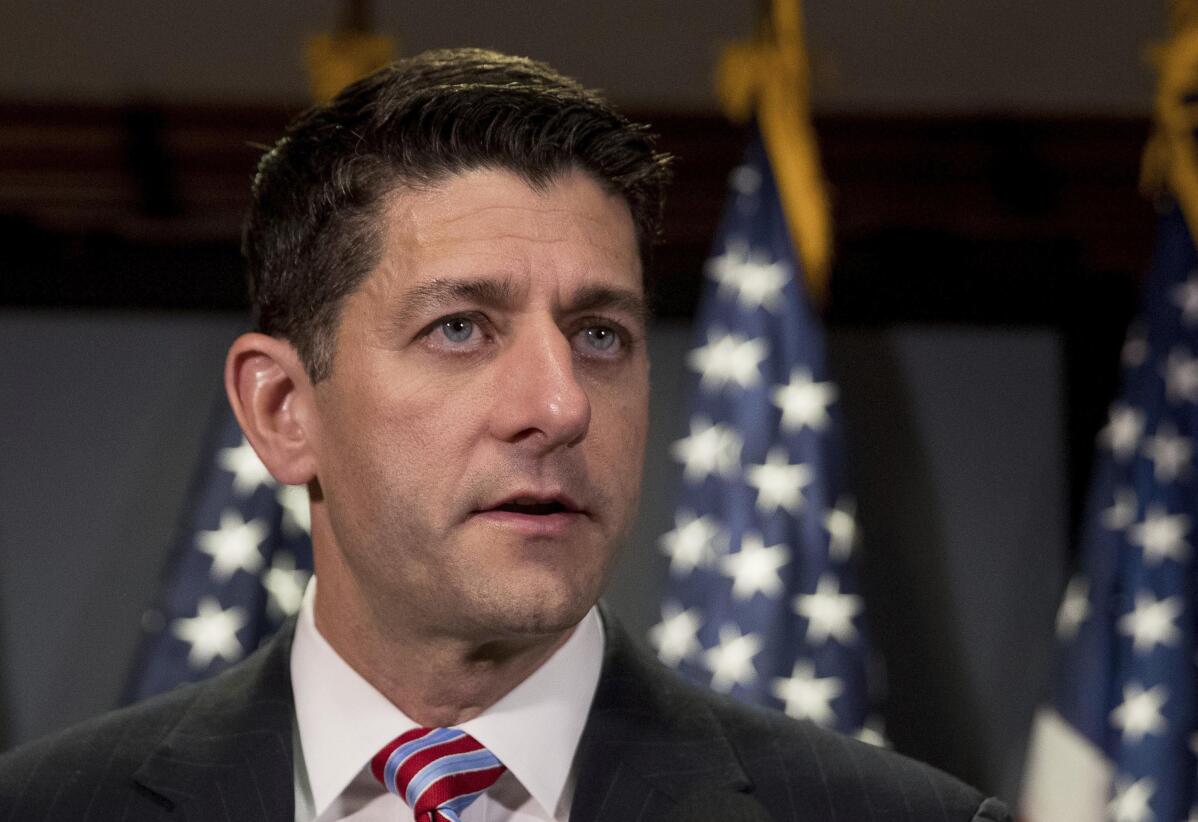 4 of 5

|
FILE - In this July 18, 2017 file photo, House Speaker Paul Ryan of Wis. speaks at a news conference at the Republican National Committee Headquarters on Capitol Hill in Washington. Congressional aides say President Donald Trump will meet House and Senate leaders at the White House next week, as lawmakers return from an August break and plunge into a daunting pile of work. (AP Photo/Andrew Harnik, File)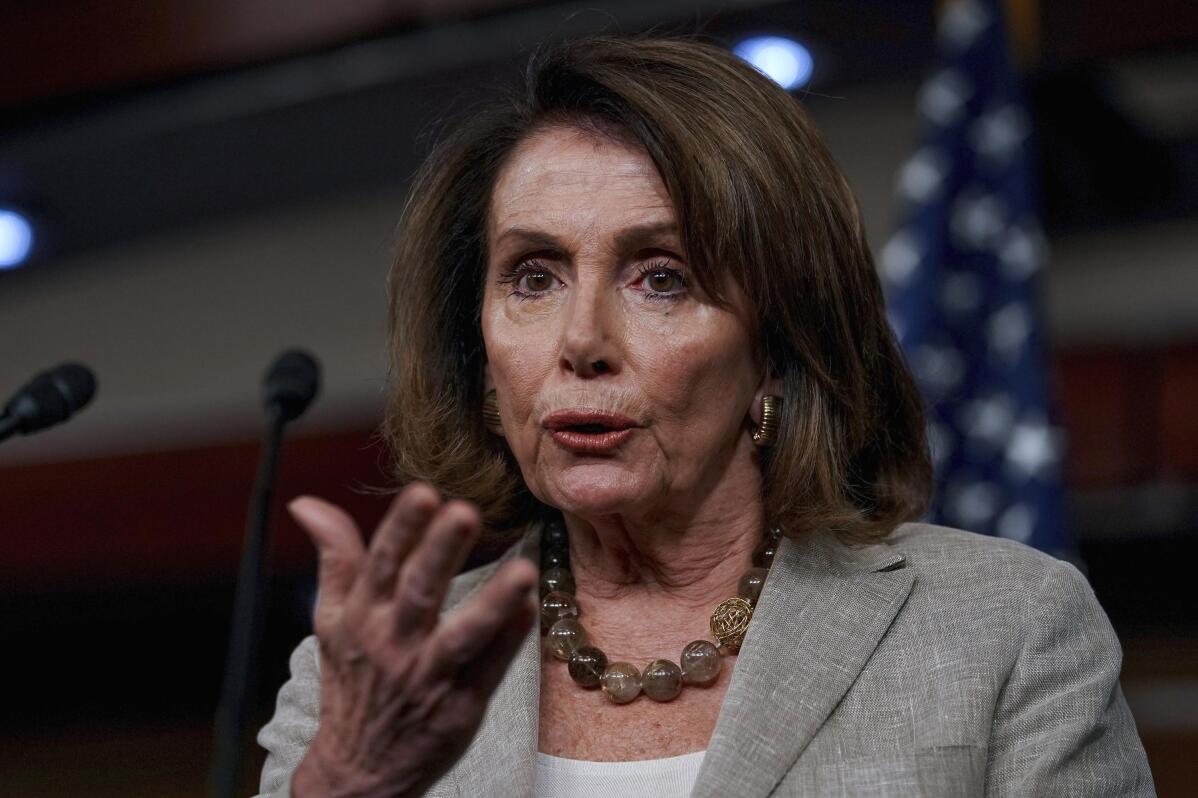 5 of 5

|
FILE - In this May 25, 2017 file photo, House Minority Leader Nancy Pelosi of Calif. speaks at a news conference on Capitol Hill in Washington. Congressional aides say President Donald Trump will meet House and Senate leaders at the White House next week, as lawmakers return from an August break and plunge into a daunting pile of work. (AP Photo/Andrew Harnik, File)
The Latest: Interior drops probe into secretary, senators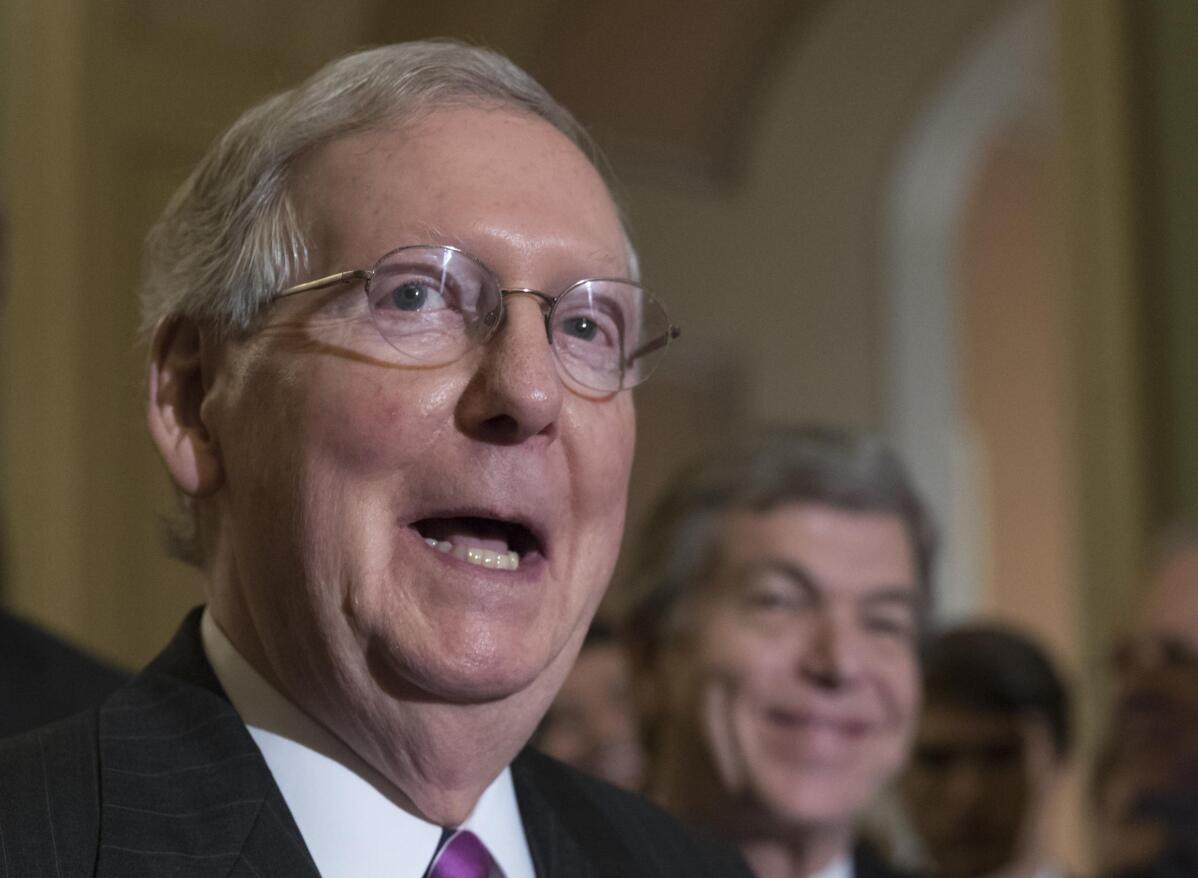 1 of 5

|
FILE - In this Aug. 1, 2017 file photo, Senate Majority Leader Mitch McConnell of Ky. meets with reporters on Capitol Hill Washington. Congressional aides say President Donald Trump will meet House and Senate leaders at the White House next week, as lawmakers return from an August break and plunge into a daunting pile of work. (AP Photo/J. Scott Applewhite, File)
1 of 5
FILE - In this Aug. 1, 2017 file photo, Senate Majority Leader Mitch McConnell of Ky. meets with reporters on Capitol Hill Washington. Congressional aides say President Donald Trump will meet House and Senate leaders at the White House next week, as lawmakers return from an August break and plunge into a daunting pile of work. (AP Photo/J. Scott Applewhite, File)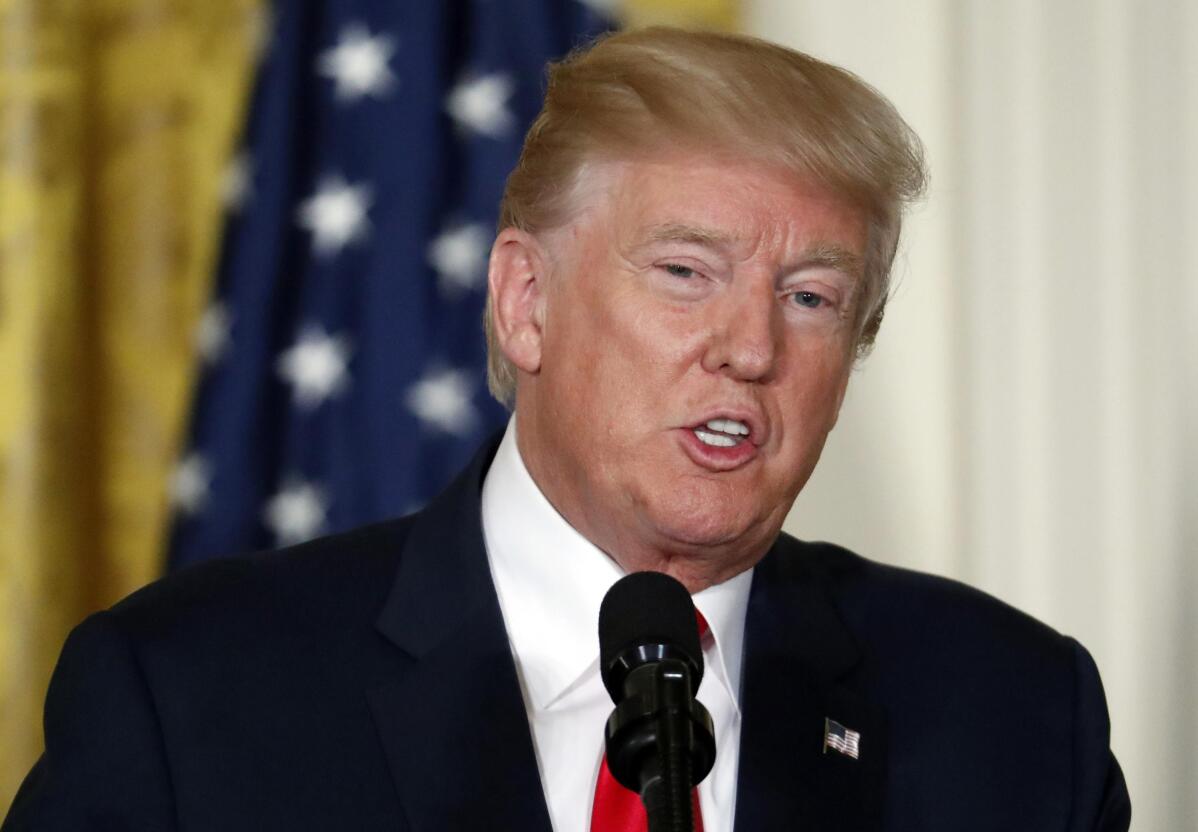 2 of 5

|
In this photo taken Aug. 28, 2017, President Donald Trump speaks in the East Room of the White House in Washington. Congressional aides say President Donald Trump will meet House and Senate leaders at the White House next week, as lawmakers return from an August break and plunge into a daunting pile of work. (AP Photo/Alex Brandon)
2 of 5
In this photo taken Aug. 28, 2017, President Donald Trump speaks in the East Room of the White House in Washington. Congressional aides say President Donald Trump will meet House and Senate leaders at the White House next week, as lawmakers return from an August break and plunge into a daunting pile of work. (AP Photo/Alex Brandon)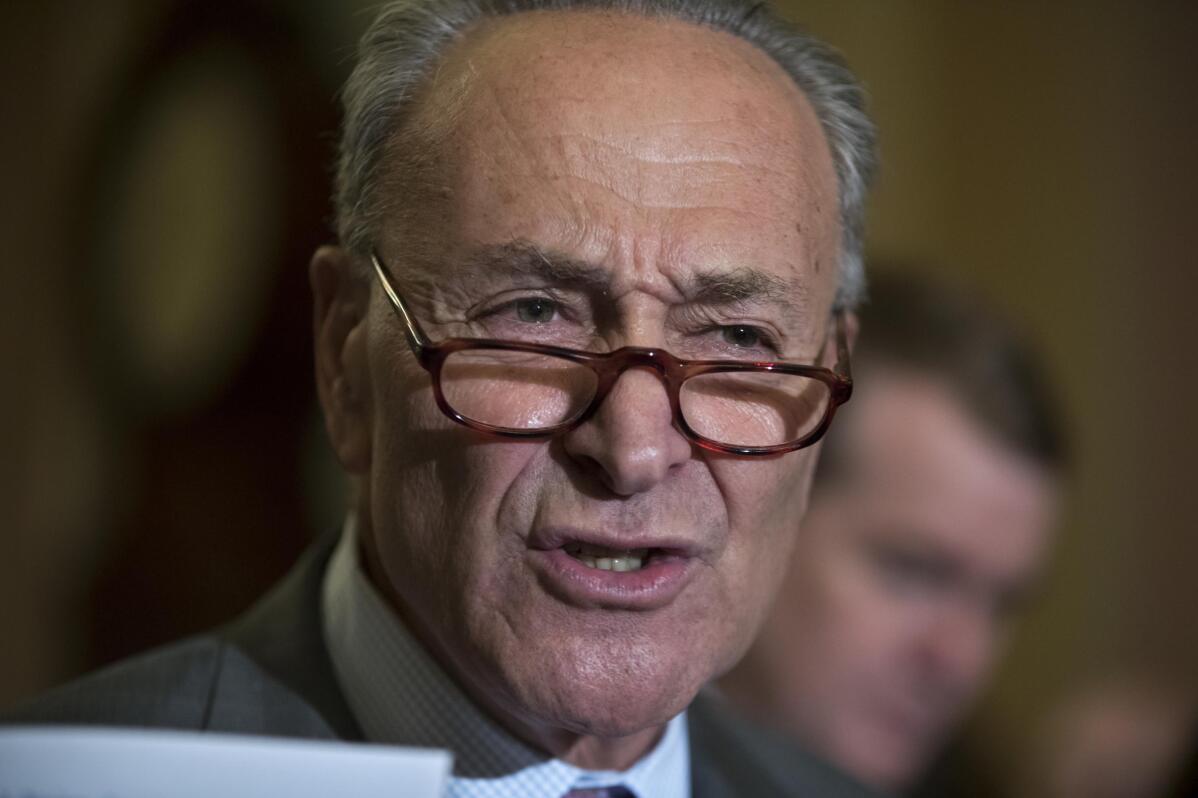 3 of 5

|
FILE - In this Aug. 1, 2017 file photo, Senate Minority Leader Chuck Schumer of N.Y. speaks on Capitol Hill Washington. Congressional aides say President Donald Trump will meet House and Senate leaders at the White House next week, as lawmakers return from an August break and plunge into a daunting pile of work. (AP Photo/J. Scott Applewhite, File)
3 of 5
FILE - In this Aug. 1, 2017 file photo, Senate Minority Leader Chuck Schumer of N.Y. speaks on Capitol Hill Washington. Congressional aides say President Donald Trump will meet House and Senate leaders at the White House next week, as lawmakers return from an August break and plunge into a daunting pile of work. (AP Photo/J. Scott Applewhite, File)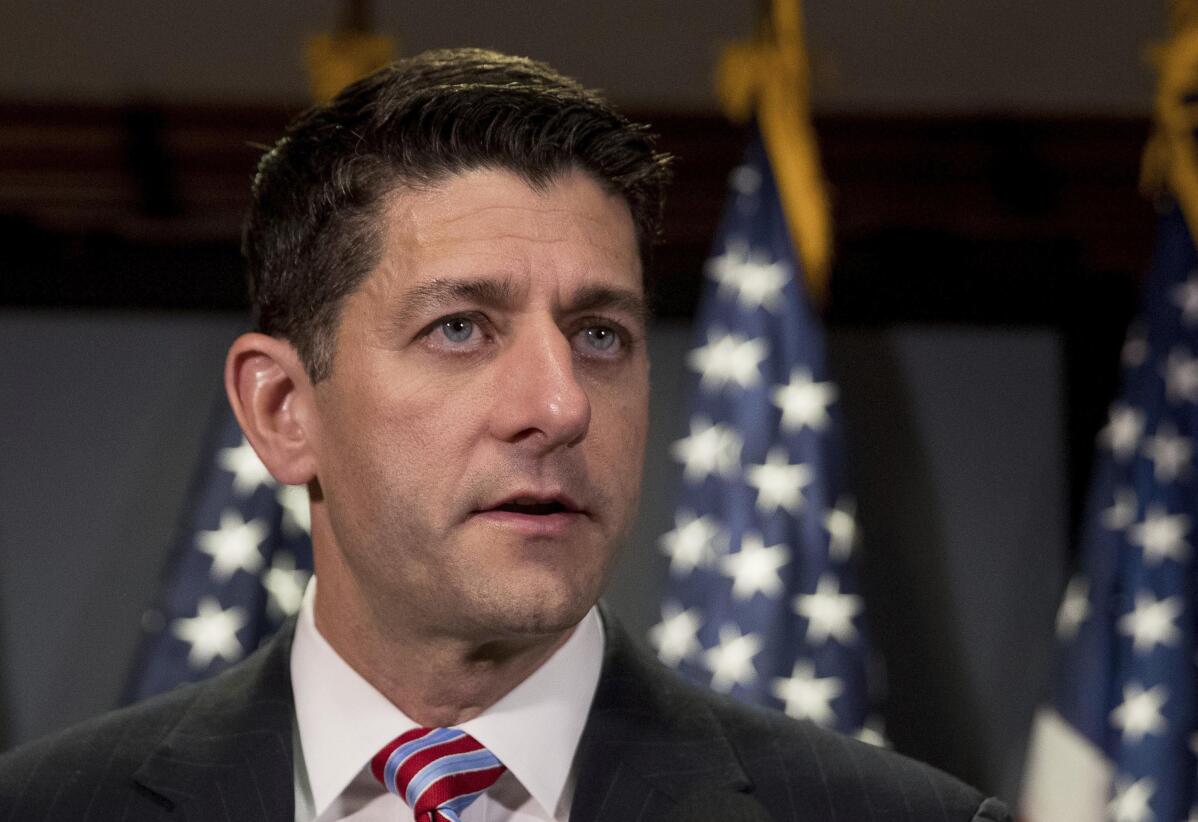 4 of 5

|
FILE - In this July 18, 2017 file photo, House Speaker Paul Ryan of Wis. speaks at a news conference at the Republican National Committee Headquarters on Capitol Hill in Washington. Congressional aides say President Donald Trump will meet House and Senate leaders at the White House next week, as lawmakers return from an August break and plunge into a daunting pile of work. (AP Photo/Andrew Harnik, File)
4 of 5
FILE - In this July 18, 2017 file photo, House Speaker Paul Ryan of Wis. speaks at a news conference at the Republican National Committee Headquarters on Capitol Hill in Washington. Congressional aides say President Donald Trump will meet House and Senate leaders at the White House next week, as lawmakers return from an August break and plunge into a daunting pile of work. (AP Photo/Andrew Harnik, File)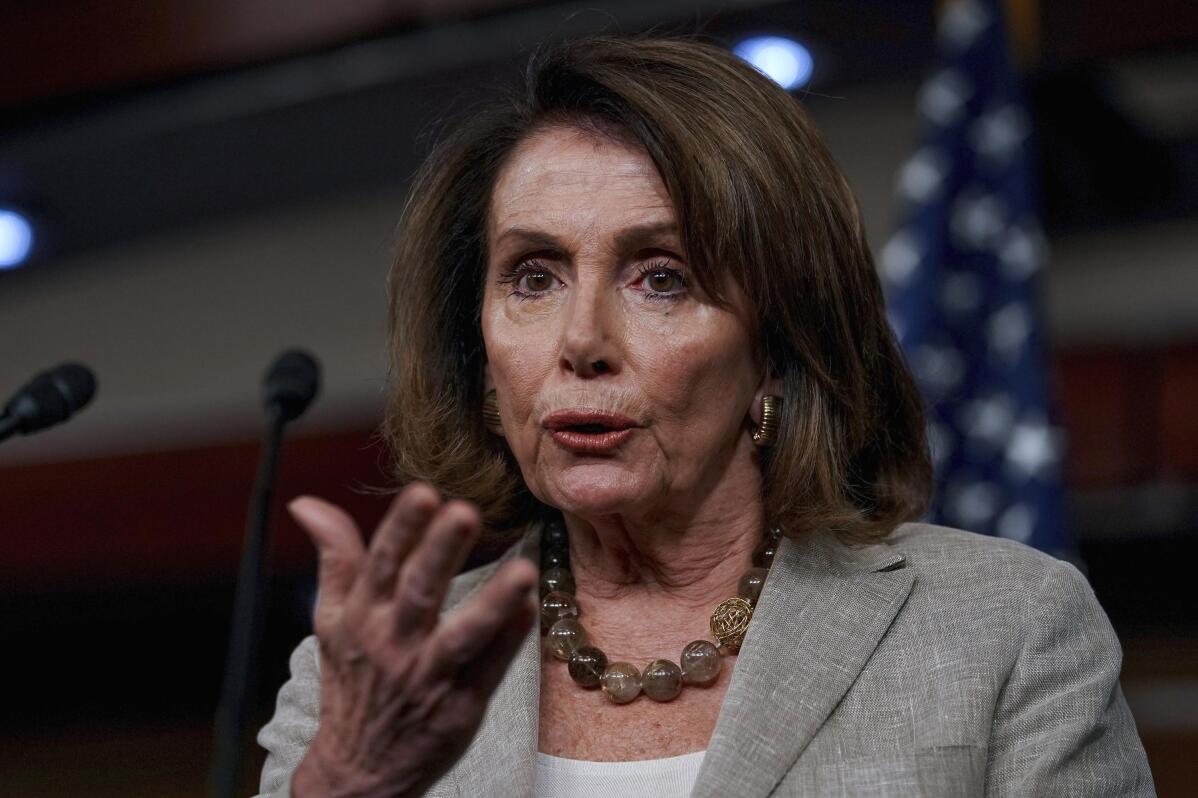 5 of 5

|
FILE - In this May 25, 2017 file photo, House Minority Leader Nancy Pelosi of Calif. speaks at a news conference on Capitol Hill in Washington. Congressional aides say President Donald Trump will meet House and Senate leaders at the White House next week, as lawmakers return from an August break and plunge into a daunting pile of work. (AP Photo/Andrew Harnik, File)
5 of 5
FILE - In this May 25, 2017 file photo, House Minority Leader Nancy Pelosi of Calif. speaks at a news conference on Capitol Hill in Washington. Congressional aides say President Donald Trump will meet House and Senate leaders at the White House next week, as lawmakers return from an August break and plunge into a daunting pile of work. (AP Photo/Andrew Harnik, File)
WASHINGTON (AP) — The Latest on President Donald Trump and Congress (all times local):
4:25 p.m.
The Interior Department inspector general's office has dropped an investigation into whether the Trump administration pressured Alaska GOP Sens. Lisa Murkowski and Dan Sullivan over their health care votes.
A pair of House Democrats had sought the investigation over phone calls Interior Secretary Ryan Zinke (ZIN'-kee) made to the senators. Zinke reportedly suggested Alaska could pay a price if they crossed President Donald Trump on the GOP's plan to repeal President Barack Obama's health care law.
Deputy Inspector General Mary Kendall wrote that her office "does not believe it could meaningfully investigate the matter further" because Murkowski and Sullivan declined to provide statements or be interviewed.
Sullivan voted in favor of the GOP health repeal bill that failed in late July, while Murkowski was opposed.
___
12:05 p.m.
President Donald Trump is promising billions to help Texas rebuild from Hurricane Harvey, but his Republican allies in the House are looking at cutting almost $1 billion from disaster accounts to help finance the president's border wall.
The pending reduction to the Federal Emergency Management Agency's disaster relief account is part of a spending bill that the House is scheduled to consider next week when Congress returns from its August recess. The $876 million cut, part of the 1,305-page measure's homeland security section, pays for roughly half the cost of Trump's down payment on a U.S.-Mexico border wall.
It seems sure that GOP leaders will move to reverse the disaster aid cut next week. The optics are politically bad and there's only $2.3 billion remaining in disaster coffers.
__
10 a.m.
Congressional aides say President Donald Trump will meet House and Senate leaders at the White House next Wednesday, as lawmakers return from an August break and plunge into a daunting pile of work.
Congress will face demands to speed aid to Houston to help the swamped metropolis recover from deadly Harvey.
By late September, lawmakers will have to pass one bill preventing an unprecedented federal default and another averting a government shutdown.
Trump has belittled congressional Republicans in recent weeks, particularly Senate Majority Leader Mitch McConnell, leaving relations with his own party dicey.
Also slated to attend are House Speaker Paul Ryan, House Minority Leader Nancy Pelosi and Senate Minority Leader Chuck Schumer.
The aides spoke on condition of anonymity to disclose a meeting that hadn't yet been announced.
— by Alan Fram