'Darknet' suspect's flashy cars raised eyebrows in Thailand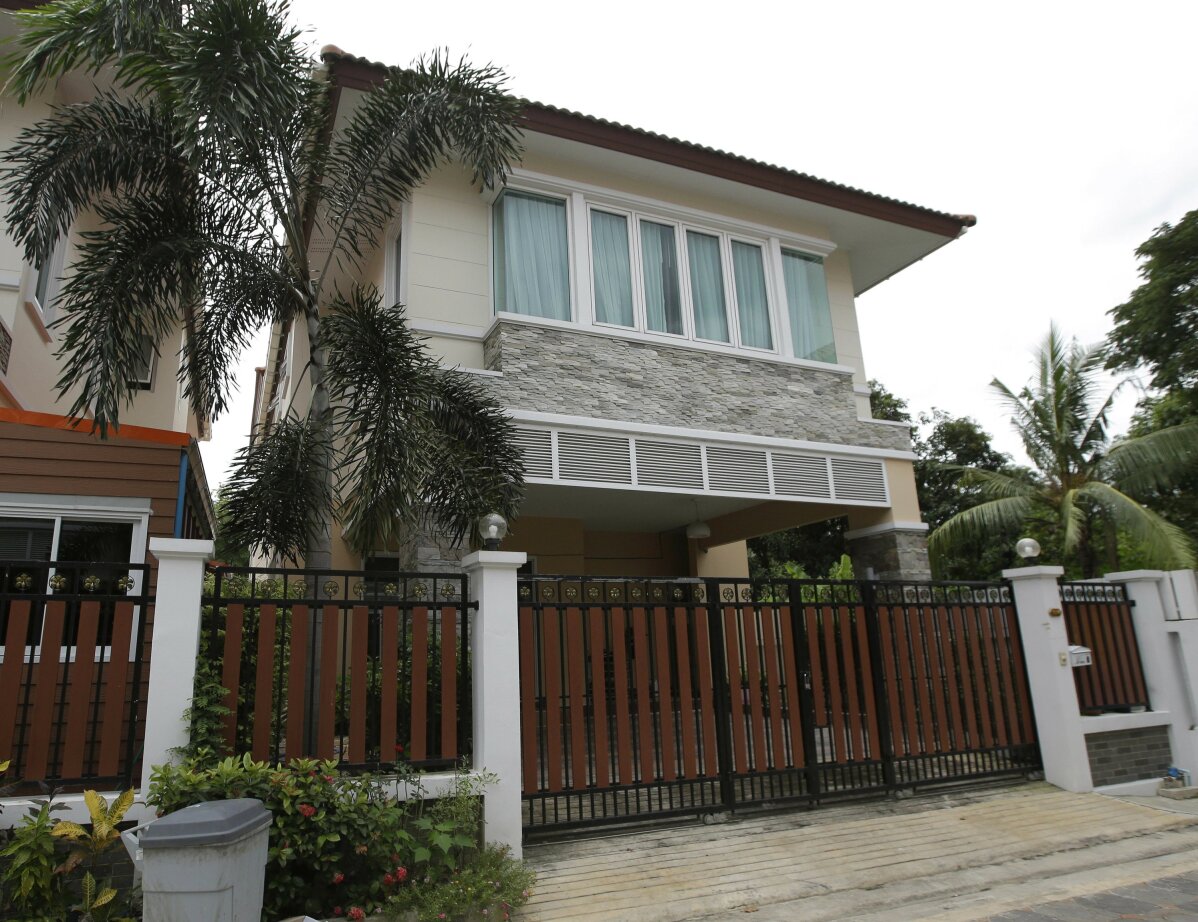 1 of 3

|
One of properties of AlphaBay founder Alexandre Cazes is seen in Bangkok, Thailand, Friday, July 21, 2017. The young Canadian Cazes accused of masterminding AlphaBay, the world's leading "darknet" internet marketplace, lived an apparently quiet life for nearly two years with his Thai girlfriend in a middle-class neighborhood on the outskirts of Bangkok. (AP Photo/Sakchai Lalit)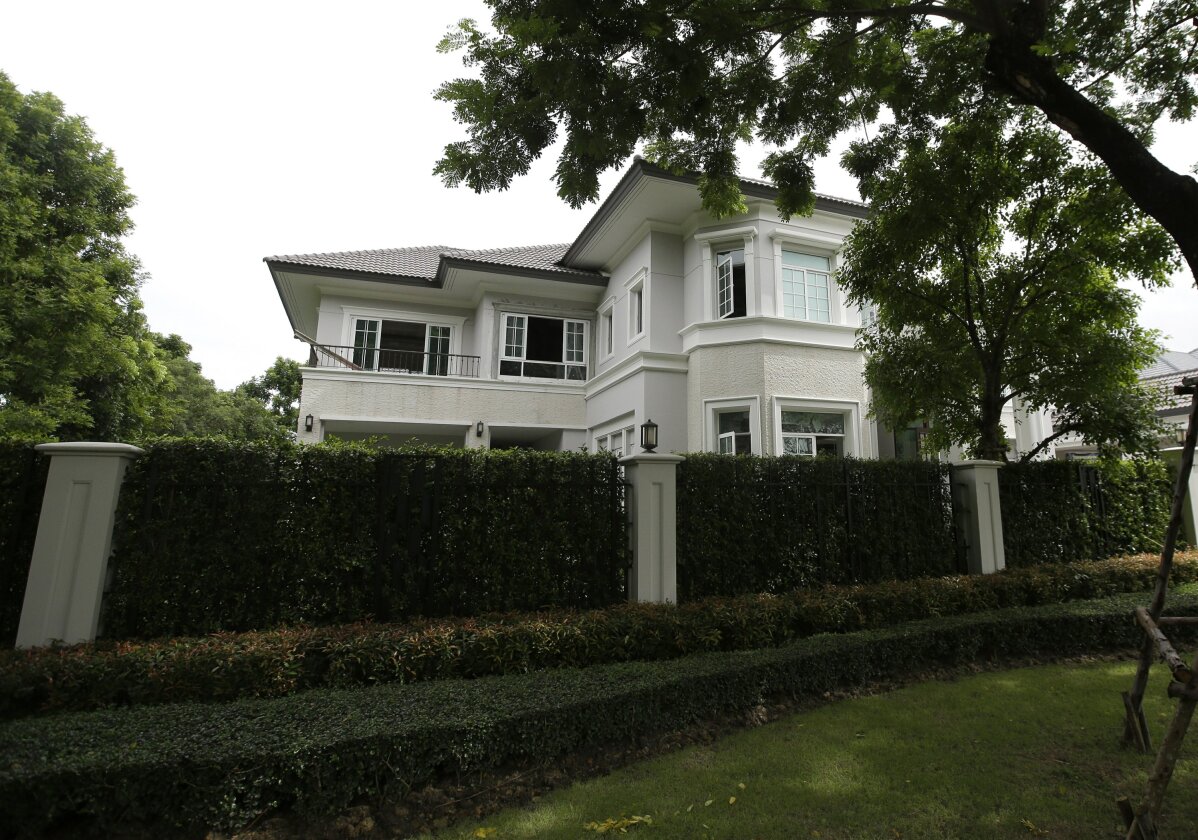 2 of 3

|
One of properties of AlphaBay founder Alexandre Cazes is seen in Bangkok, Thailand, Friday, July 21, 2017. The young Canadian Cazes accused of masterminding AlphaBay, the world's leading "darknet" internet marketplace, lived an apparently quiet life for nearly two years with his Thai girlfriend in a middle-class neighborhood on the outskirts of Bangkok. (AP Photo/Sakchai Lalit)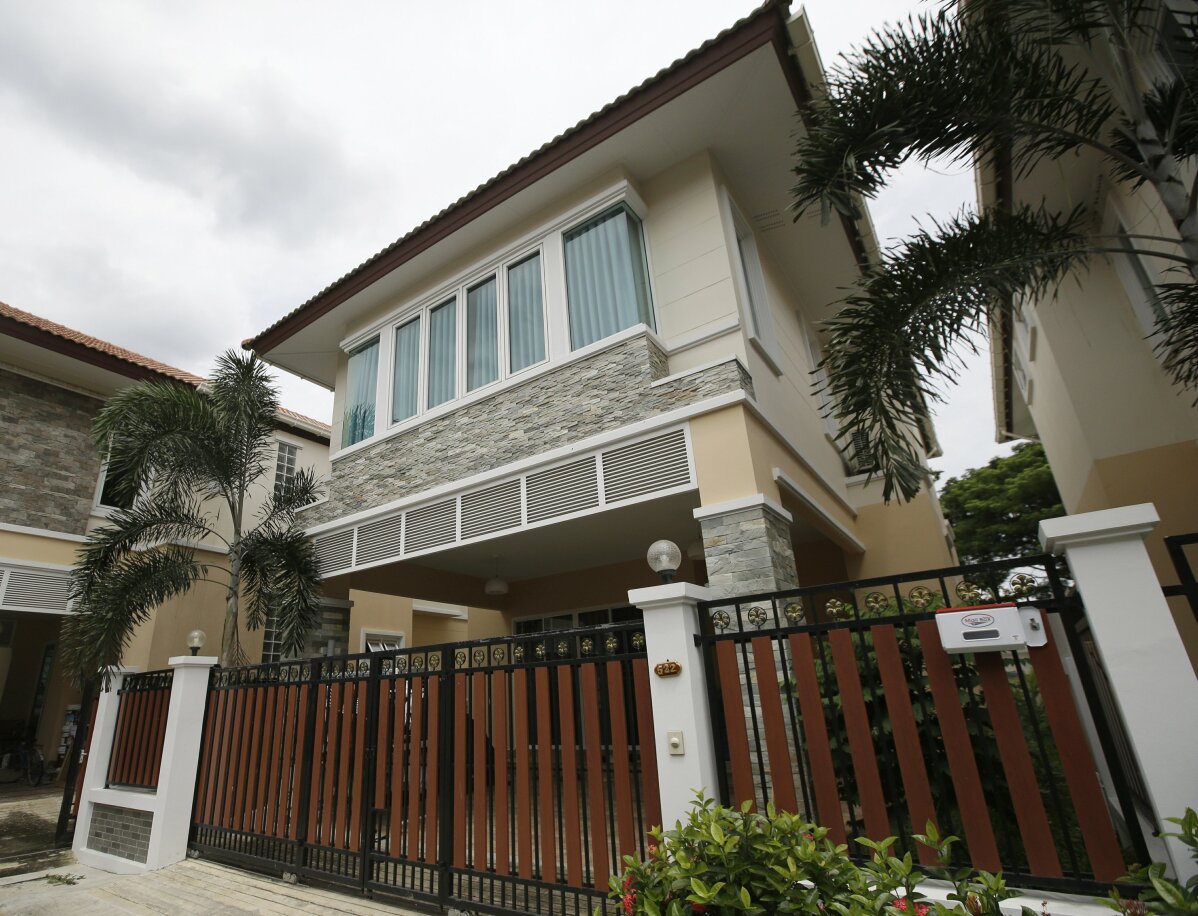 3 of 3

|
One of properties of AlphaBay founder Alexandre Cazes is seen in Bangkok, Thailand, Friday, July 21, 2017. The young Canadian Cazes accused of masterminding AlphaBay, the world's leading "darknet" internet marketplace, lived an apparently quiet life for nearly two years with his Thai girlfriend in a middle-class neighborhood on the outskirts of Bangkok. (AP Photo/Sakchai Lalit)
'Darknet' suspect's flashy cars raised eyebrows in Thailand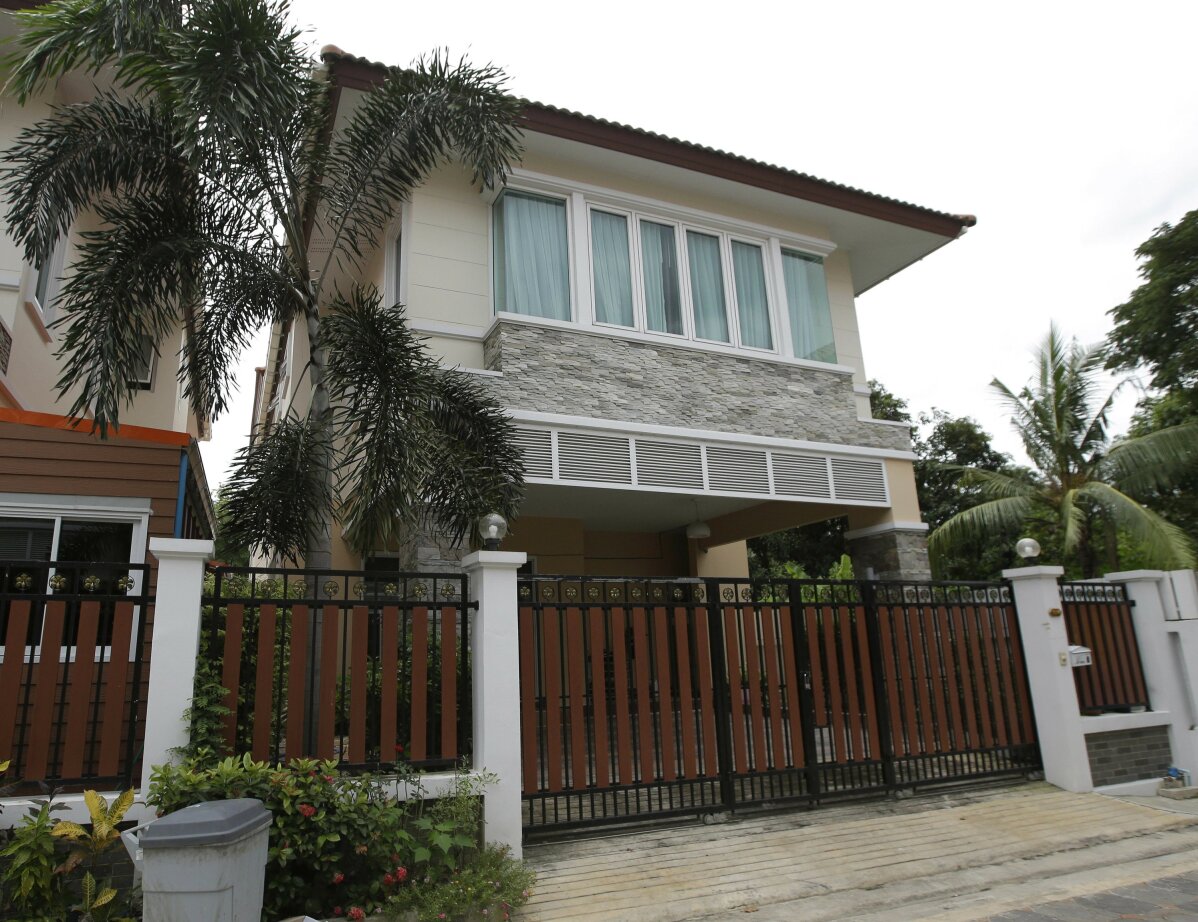 1 of 3

|
One of properties of AlphaBay founder Alexandre Cazes is seen in Bangkok, Thailand, Friday, July 21, 2017. The young Canadian Cazes accused of masterminding AlphaBay, the world's leading "darknet" internet marketplace, lived an apparently quiet life for nearly two years with his Thai girlfriend in a middle-class neighborhood on the outskirts of Bangkok. (AP Photo/Sakchai Lalit)
1 of 3
One of properties of AlphaBay founder Alexandre Cazes is seen in Bangkok, Thailand, Friday, July 21, 2017. The young Canadian Cazes accused of masterminding AlphaBay, the world's leading "darknet" internet marketplace, lived an apparently quiet life for nearly two years with his Thai girlfriend in a middle-class neighborhood on the outskirts of Bangkok. (AP Photo/Sakchai Lalit)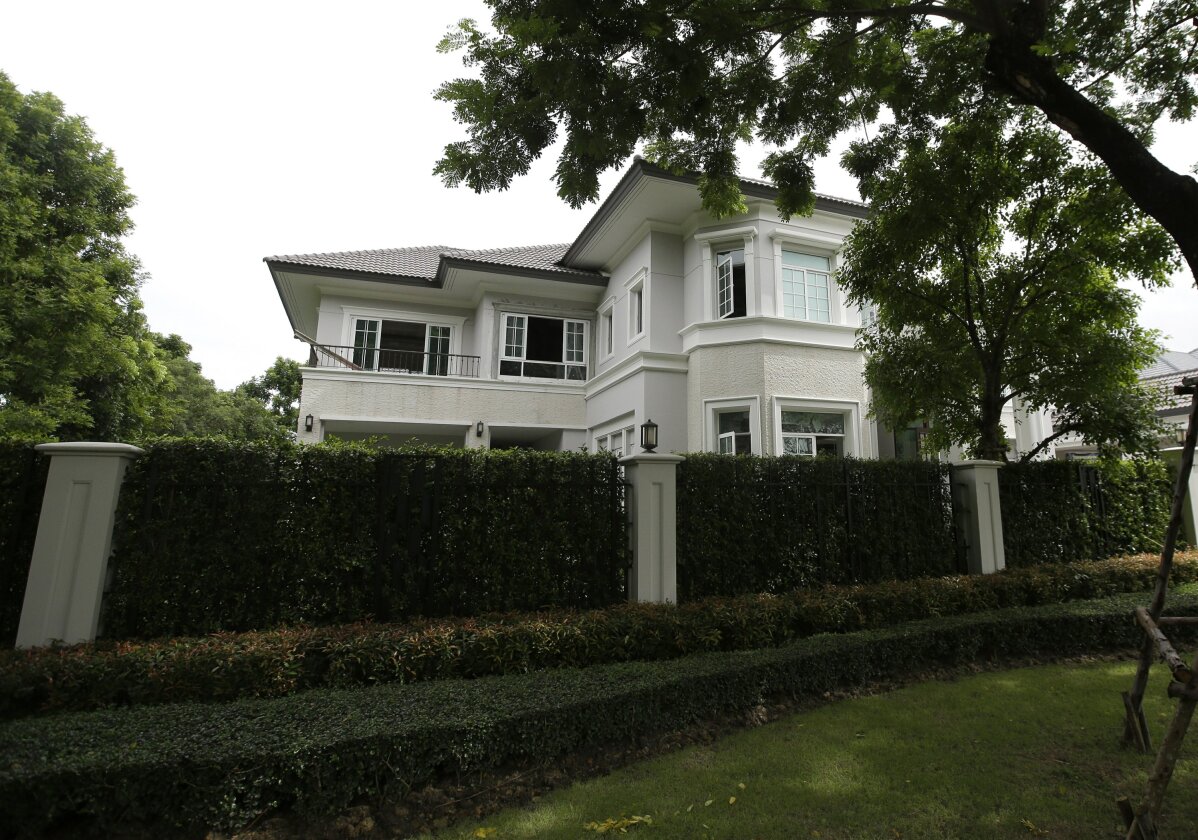 2 of 3

|
One of properties of AlphaBay founder Alexandre Cazes is seen in Bangkok, Thailand, Friday, July 21, 2017. The young Canadian Cazes accused of masterminding AlphaBay, the world's leading "darknet" internet marketplace, lived an apparently quiet life for nearly two years with his Thai girlfriend in a middle-class neighborhood on the outskirts of Bangkok. (AP Photo/Sakchai Lalit)
2 of 3
One of properties of AlphaBay founder Alexandre Cazes is seen in Bangkok, Thailand, Friday, July 21, 2017. The young Canadian Cazes accused of masterminding AlphaBay, the world's leading "darknet" internet marketplace, lived an apparently quiet life for nearly two years with his Thai girlfriend in a middle-class neighborhood on the outskirts of Bangkok. (AP Photo/Sakchai Lalit)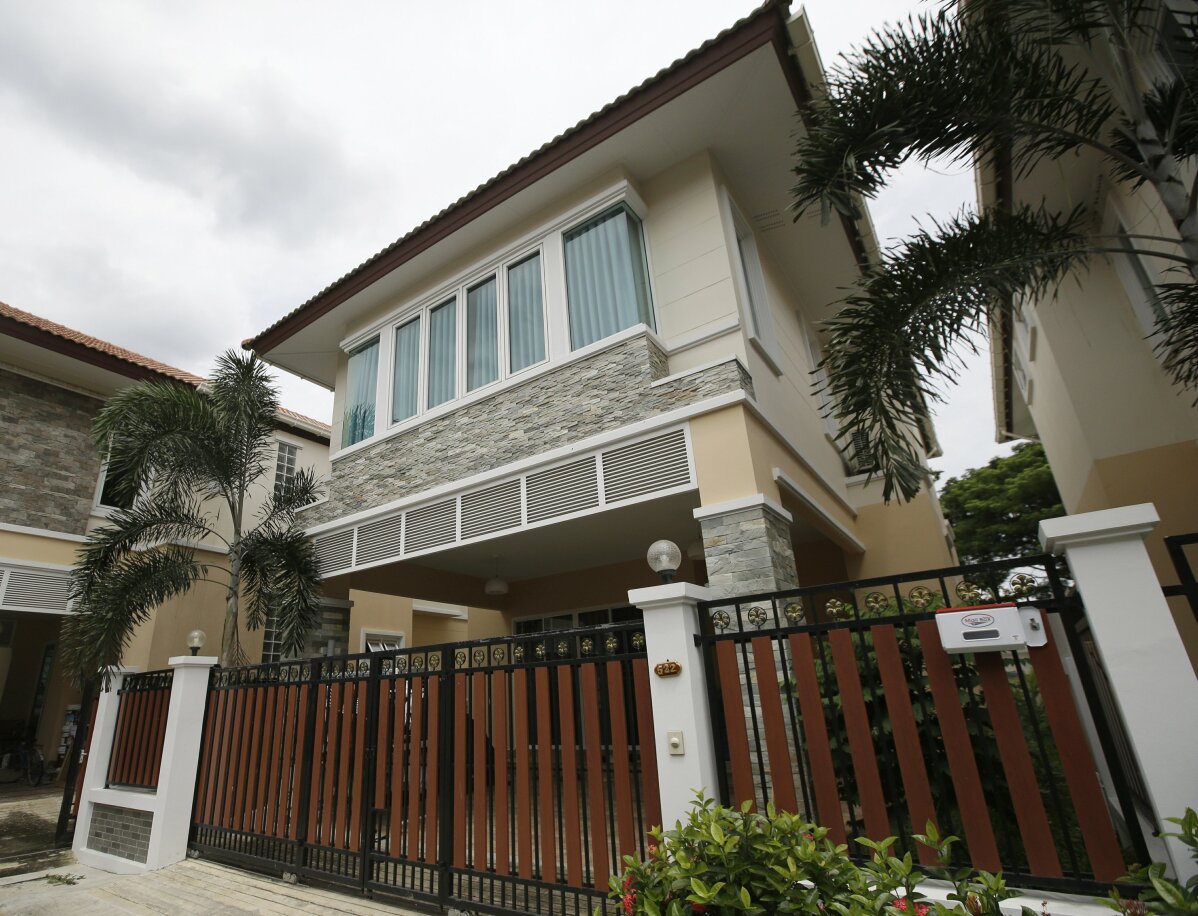 3 of 3

|
One of properties of AlphaBay founder Alexandre Cazes is seen in Bangkok, Thailand, Friday, July 21, 2017. The young Canadian Cazes accused of masterminding AlphaBay, the world's leading "darknet" internet marketplace, lived an apparently quiet life for nearly two years with his Thai girlfriend in a middle-class neighborhood on the outskirts of Bangkok. (AP Photo/Sakchai Lalit)
3 of 3
One of properties of AlphaBay founder Alexandre Cazes is seen in Bangkok, Thailand, Friday, July 21, 2017. The young Canadian Cazes accused of masterminding AlphaBay, the world's leading "darknet" internet marketplace, lived an apparently quiet life for nearly two years with his Thai girlfriend in a middle-class neighborhood on the outskirts of Bangkok. (AP Photo/Sakchai Lalit)
BANGKOK (AP) — The neighbors had their suspicions.
The young Canadian accused of masterminding the world's leading "darknet" internet marketplace lived a seemingly quiet life for more than a year with his Thai girlfriend in a middle-class neighborhood on the outskirts of Bangkok.
But the flashy cars he drove stood out.
There was the nearly $1 million, metallic gray Lamborghini. There was the Porsche, and then the Mini Cooper for his girlfriend. All in an area where people drive pickup trucks and children tool around on plastic tricycles.
The neighbors thought 25-year-old Alexandre Cazes worked in the hotel business. But according to the U.S. Justice Department, he was the mastermind of AlphaBay, an internet marketplace that traded in illegal drugs, firearms and counterfeit goods.
By the time authorities closed in on July 5, Cazes had amassed a $23 million fortune as the site's creator and administrator, court documents show.
On Thursday, U.S. Justice Department officials gave details of the global police operation that brought down Cazes, who authorities say hanged himself in his Thai jail cell a week after his arrest, and dealt a serious blow to illicit internet commerce.
Cazes' stepmother Kathy Gauthier expressed surprise at the allegations, saying "we do not understand how he could have been the person described by the FBI, that's just not his personality!"
In a private Facebook message to The Associated Press, Gauthier wrote: "Alexandre was always a good boy without any kind of trouble in his past. He was peaceful and anti-drugs. We always thought his wealth came from investments in cryptocurrency, not from a 'Darkmarket (sic).'"
She was apparently referring to "darknet."
She continued: "He was raised in a good home by good parents, but now we are exhausted and simply want to accept the situation. Last week my spouse spoke to the media about who Alexandre really was, and our opinion hasn't changed. Now we just want to move forward. And if what the FBI says is completely true, well, that's not the Alexandre Cazes that we knew. but we would love him still, and forgive him."
Interviews with Cazes' neighbors paint a picture of a young man who displayed flashes of ostentation but otherwise seemed unassuming.
"He was with his girlfriend," said a neighbor, Hassanupong Pootrakulchote. "Around New Year's or Christmas I saw some of his friends come over and they would have a little party. There were Thai people, some of them were his girlfriend's relatives ... Other than that it's mostly quiet, nothing flashy or anything."
Nothing except those expensive cars, which were completely out of place in the neighborhood where homes cost less than $120,000.
"Why does he have a Lamborghini? Why does he have a Porsche or Mini Cooper?" Hassanupong said. "There are recent news reports about people laundering money and that sort of thing. But like I said, I thought he was in the hotel business."
Soon enough, talk in the neighborhood was that Cazes was ready to improve his standard of living.
At the time of his arrest, he was building a palatial home about 20 minutes away in a far more upscale area. The price tag? More than $1.1 million.
According to court documents, he also owned a luxury villa on the edge of a cliff in the holiday destination of Phuket and a $400,000 villa in Antigua.
Much of Cazes' fortune was in digital currencies, the court documents show. He bought real estate and luxury cars, including the $900,000 Lamborghini, and pursued "economic citizenship" in Liechtenstein, Cyprus and Thailand.
He used what he claimed was a web design company, EBX Technologies, as a front, the indictment said.
But his life in the Bangkok suburbs appeared stable, neighbors said.
One neighbor, who asked not to be named because the case involves crime, said Cazes rarely left the house before noon. She said she got her first good look at him one day when he was outside, trying to photograph a monitor lizard that had crawled out of a deserted field nearby.
"We smiled at each other, that's it," she said.
Darknet websites have thrived since the 2011 appearance of the Silk Road bazaar, which was taken down two years later. Merchants and buyers keep their identities secret by using encrypted communications and anonymity-providing tools such as the Tor browser. The darknet itself is only accessible through such specialized apps.
Cazes' own carelessness apparently tripped him up — not the underlying security technology AlphaBay used.
According to the indictment, he accidentally broadcast his personal Hotmail address in welcome messages sent to new users. And when he was tracked down and arrested in Thailand, Cazes was logged into the AlphaBay website as its administrator, allowing investigators access to passwords and other information, it says.
Cazes also used the same personal email address — "pimp_alex-91@hotmail.com — on a PayPal account.
___
Associated Press writer Patrick Lejtenyi in Montreal, Canada, contributed to this report.