California-based freelance journalists win $100,000 prizes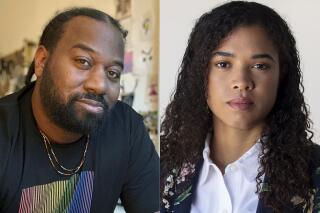 NEW YORK (AP) — Two California-based freelance journalists were awarded the American Mosaic Journalism Prize, giving them $100,000 each for their work, it was announced on Wednesday.
The Heising-Simons Foundation gives the annual prize for excellence in long-form journalism about underrepresented groups in the United States. The foundation said it is the largest dollar prize given annually for journalism in the U.S.
Cerise Castle, a journalist from Los Angeles, won for her investigative piece, "A Tradition of Violence," which looked at gangs within the Los Angeles County Sheriff's Department, the foundation said.
Her story first appeared in Knock LA, a nonprofit community journalism project, and quickly spread, including an article on NPR. The story last year received the American Journalism Online Award for best use of public records.
The other award went to Carvell Wallace, a writer and podcaster based in Oakland. He was honored for a piece that appeared on Medium, "What if My Mother Had An Abortion," exploring how her life would have been different if she hadn't had him. Judges also cited his story on Black cyclist Justin Williams that appeared in Bicycling magazine.
"I've long thought that the only thing that really matters is how we treat each other," Wallace said. "I view everything through this lens, whether it's sports, culture, politics, art or film."