AP source: Hoerner, Cubs agree to $35 million, 3-year deal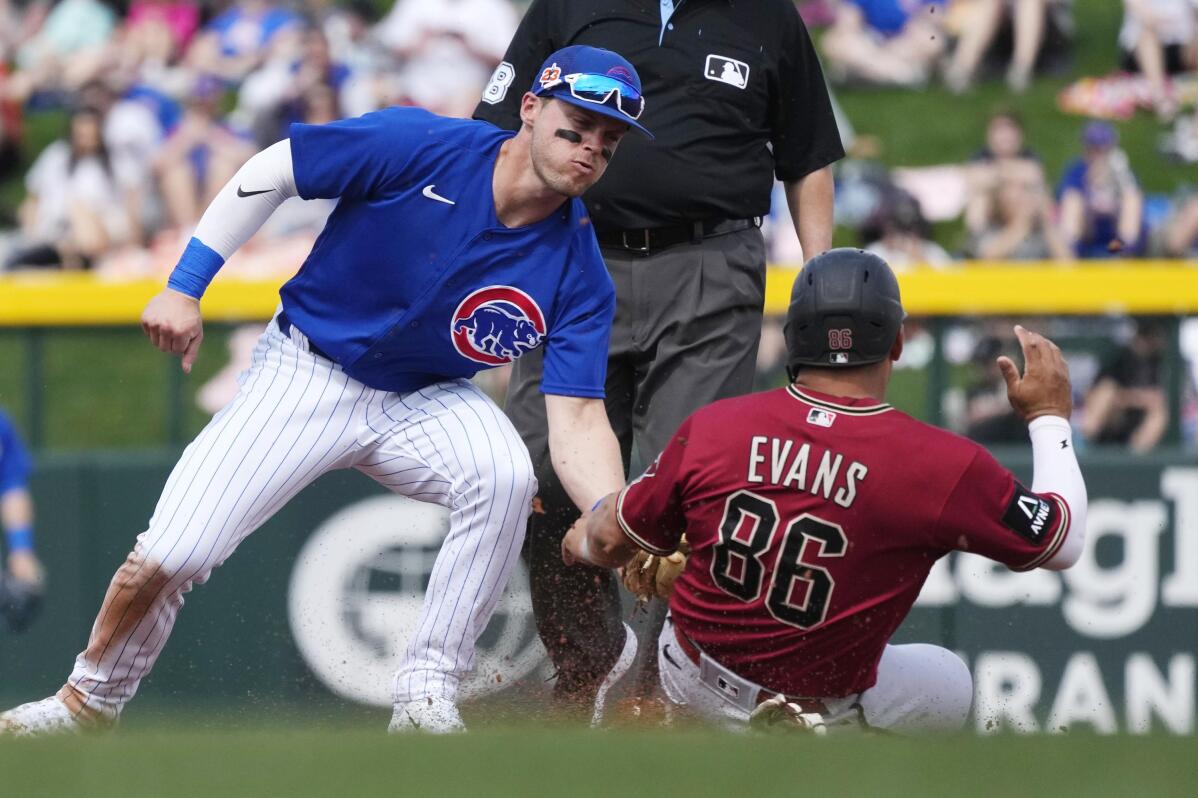 1 of 2

|
Chicago Cubs second baseman Nico Hoerner, left, tags out Arizona Diamondbacks' Phillip Evans (86) attempting to steal second base during the second inning of a spring training baseball game Thursday, March 16, 2023, in Mesa, Ariz. (AP Photo/Ross D. Franklin)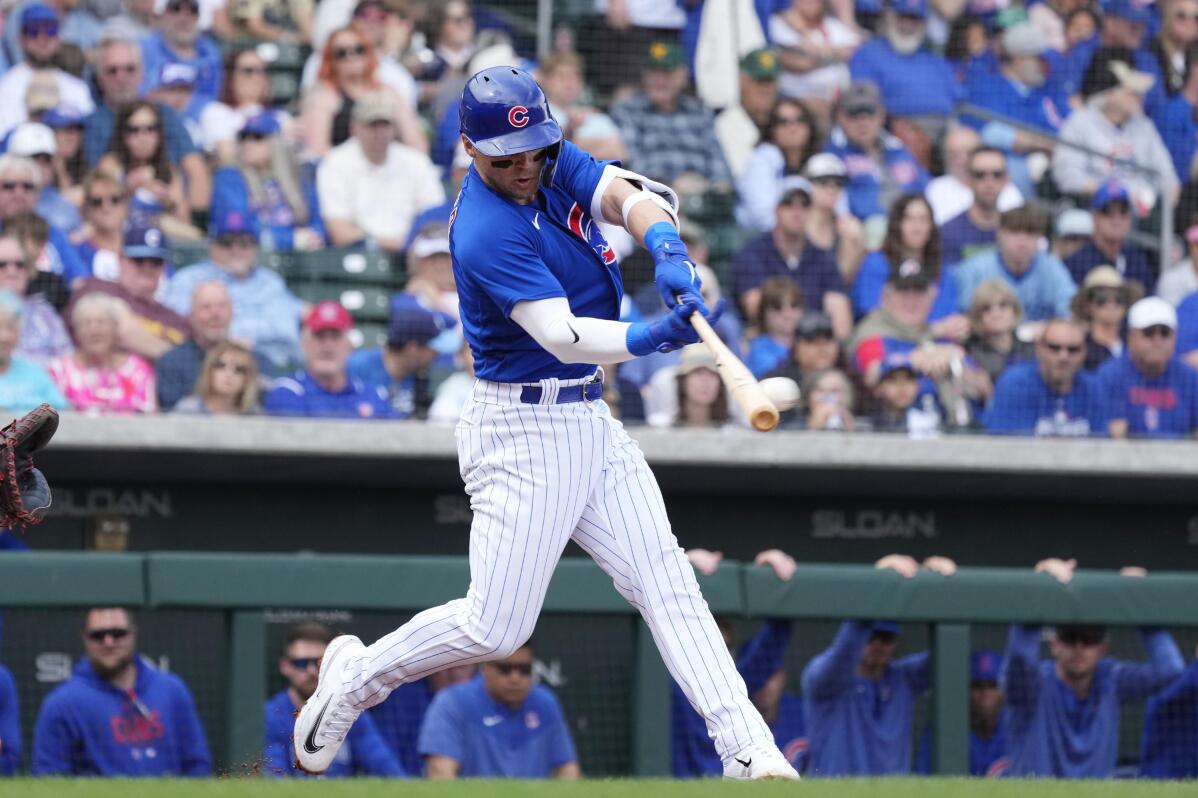 2 of 2

|
Chicago Cubs' Nico Hoerner connects for a single against the Arizona Diamondbacks during the first inning of a spring training baseball game Thursday, March 16, 2023, in Mesa, Ariz. (AP Photo/Ross D. Franklin)
AP source: Hoerner, Cubs agree to $35 million, 3-year deal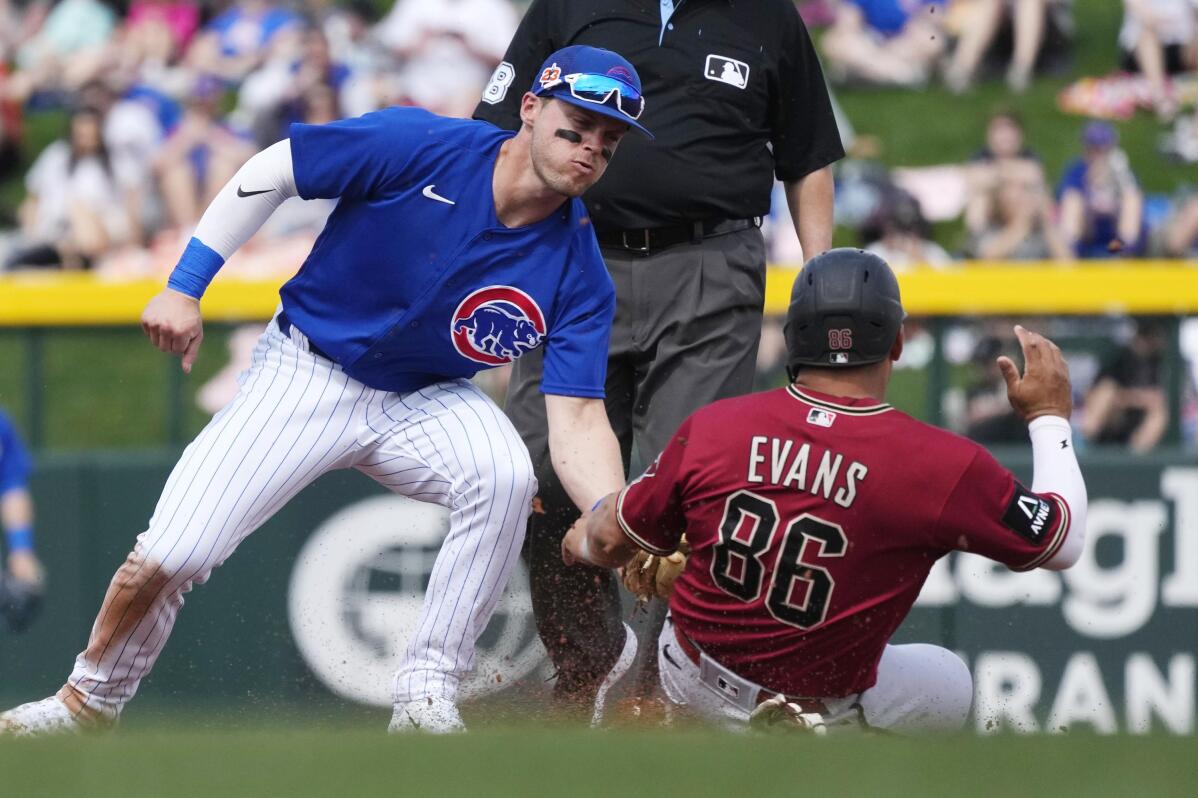 1 of 2

|
Chicago Cubs second baseman Nico Hoerner, left, tags out Arizona Diamondbacks' Phillip Evans (86) attempting to steal second base during the second inning of a spring training baseball game Thursday, March 16, 2023, in Mesa, Ariz. (AP Photo/Ross D. Franklin)
1 of 2
Chicago Cubs second baseman Nico Hoerner, left, tags out Arizona Diamondbacks' Phillip Evans (86) attempting to steal second base during the second inning of a spring training baseball game Thursday, March 16, 2023, in Mesa, Ariz. (AP Photo/Ross D. Franklin)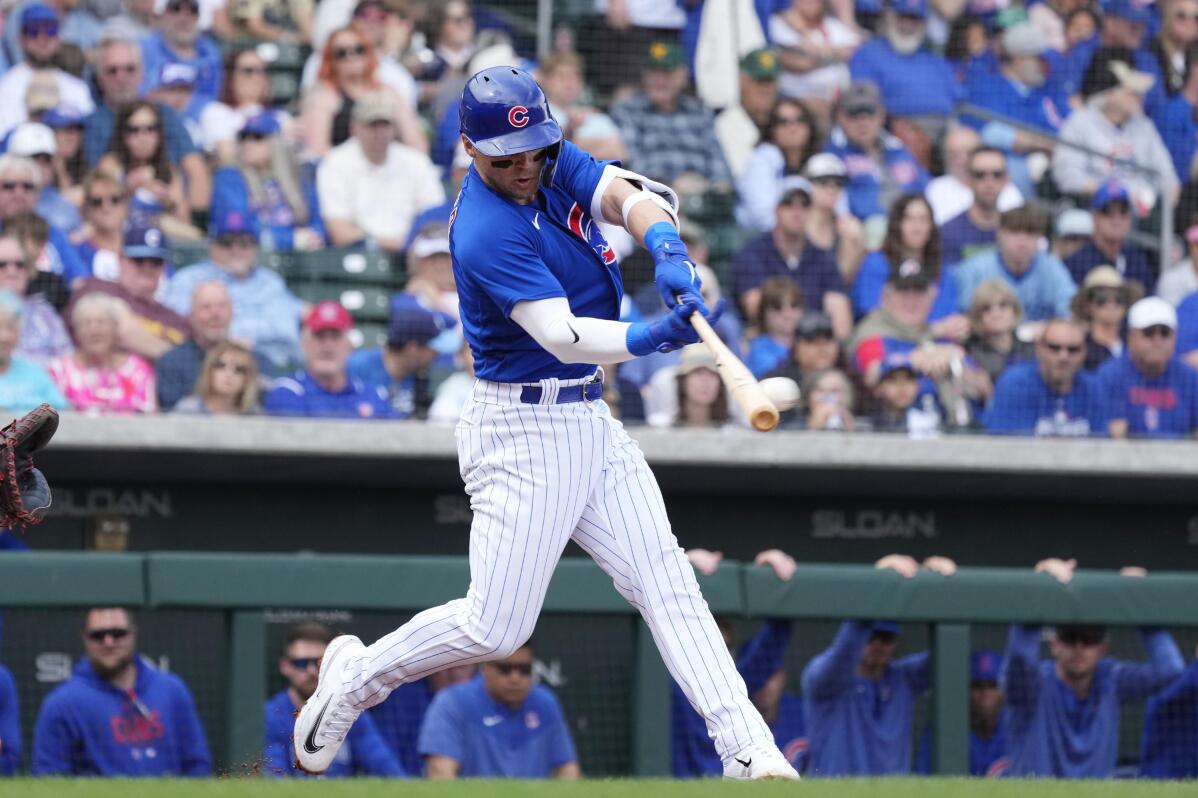 2 of 2

|
Chicago Cubs' Nico Hoerner connects for a single against the Arizona Diamondbacks during the first inning of a spring training baseball game Thursday, March 16, 2023, in Mesa, Ariz. (AP Photo/Ross D. Franklin)
2 of 2
Chicago Cubs' Nico Hoerner connects for a single against the Arizona Diamondbacks during the first inning of a spring training baseball game Thursday, March 16, 2023, in Mesa, Ariz. (AP Photo/Ross D. Franklin)
CHICAGO (AP) — The Chicago Cubs have locked up another infielder, agreeing to a $35 million, three-year contract with Nico Hoerner.
A person familiar with the negotiations confirmed the contract to The Associated Press on Monday night on condition of anonymity because the move had not been announced. The deal begins with the 2024 season.
Hoerner, who turns 26 in May, is moving back to second base this year after he was the team's regular shortstop in 2022. The Cubs signed All-Star shortstop Dansby Swanson to a $177 million, seven-year contract in December.
The new deal for Hoerner means the team could have its middle infield in place through the 2026 season.
Hoerner was selected by Chicago in the first round of the 2018 amateur draft out of Stanford University. He made his big league debut the following year, batting .282 with three homers and 17 RBIs in 20 games.
Hoerner is coming off a breakout season, batting .281 with a career-best 10 homers, 55 RBIs and 20 steals in 135 games. He played in a total of 112 games over his first three years in the majors.
Chicago had struggled to re-sign its own players in recent years, trading Kris Bryant, Anthony Rizzo and Javier Báez at the 2021 deadline. All-Star outfielder Ian Happ, a first-round pick in the 2015 amateur draft, is eligible for free agency after the upcoming season.
The Cubs host the Milwaukee Brewers on opening day on Thursday.
___
Follow Jay Cohen at https://twitter.com/jcohenap
___
AP MLB: https://apnews.com/hub/MLB and https://twitter.com/AP_Sports