Cuba official accuses US of lying about sonic attacks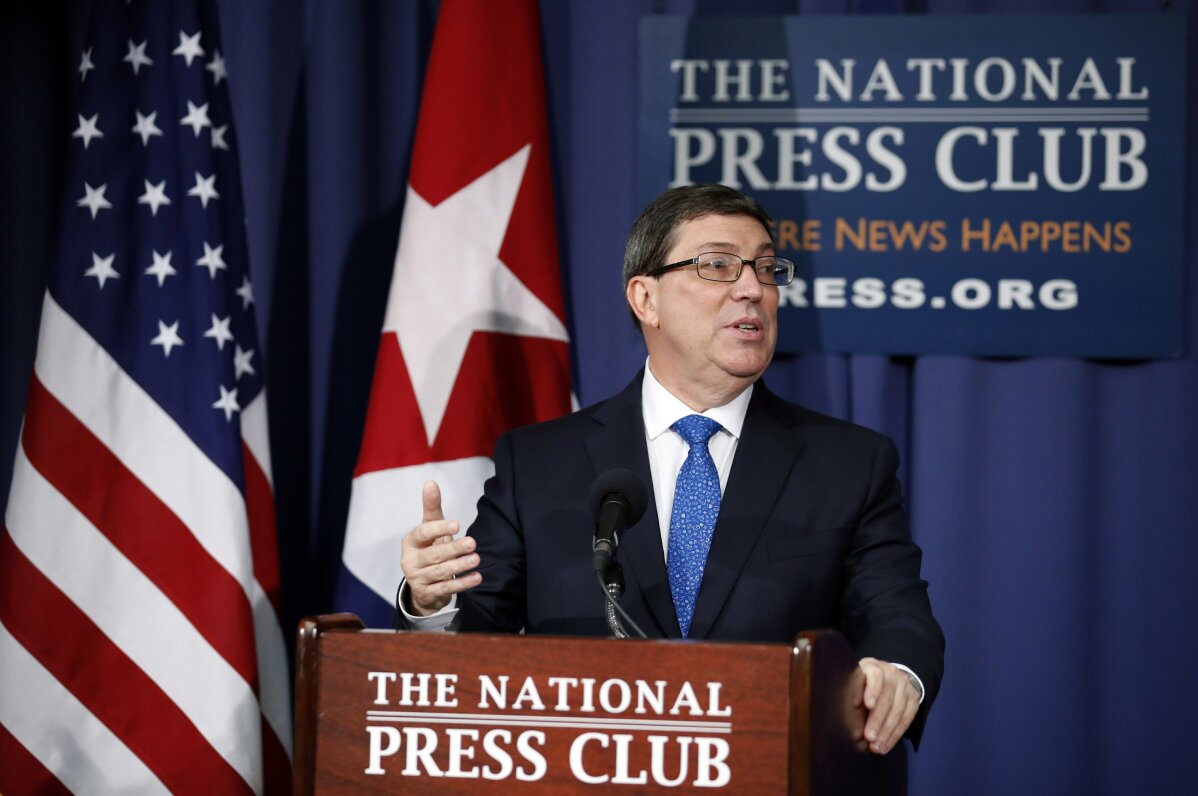 1 of 2

|
Cuban Foreign Minister Bruno Rodríguez speaks at the National Press Club, Thursday, Nov. 2, 2017, in Washington. (AP Photo/Alex Brandon)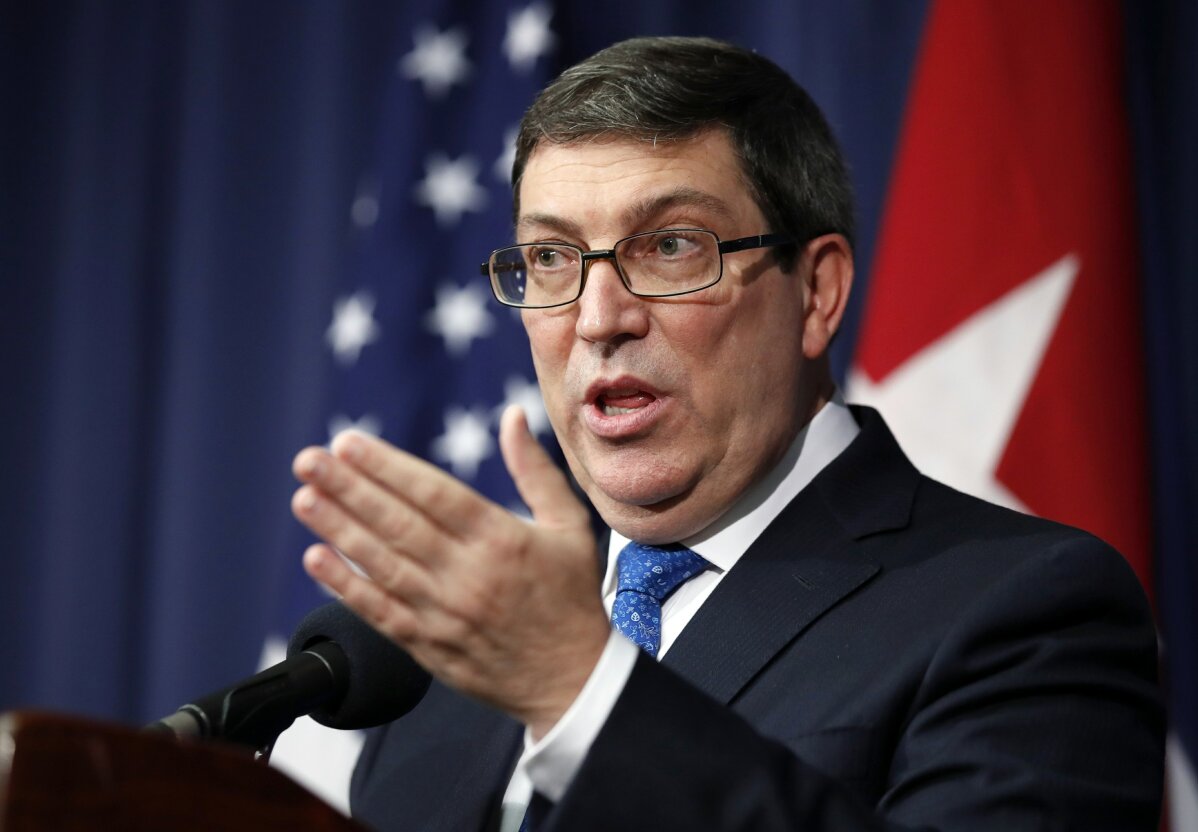 2 of 2

|
Cuban Foreign Minister Bruno Rodríguez speaks at the National Press Club, Thursday, Nov. 2, 2017, in Washington. (AP Photo/Alex Brandon)
Cuba official accuses US of lying about sonic attacks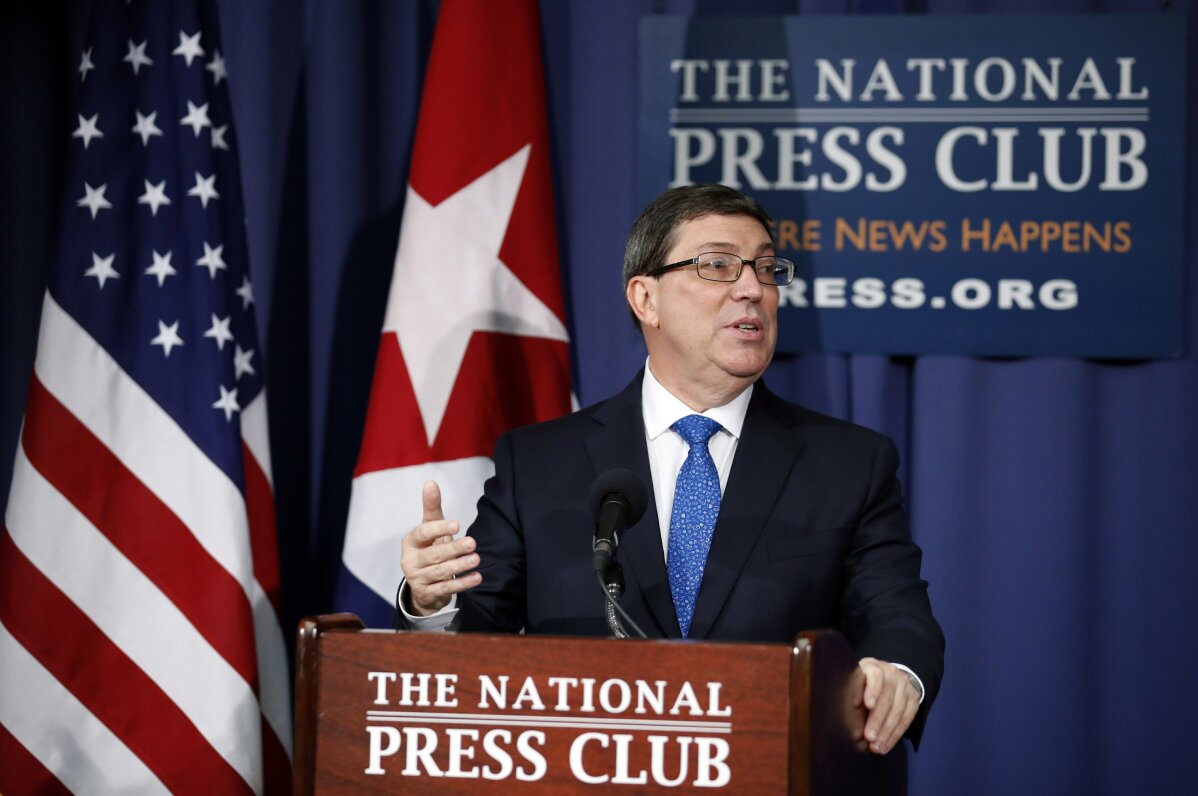 1 of 2

|
Cuban Foreign Minister Bruno Rodríguez speaks at the National Press Club, Thursday, Nov. 2, 2017, in Washington. (AP Photo/Alex Brandon)
1 of 2
Cuban Foreign Minister Bruno Rodríguez speaks at the National Press Club, Thursday, Nov. 2, 2017, in Washington. (AP Photo/Alex Brandon)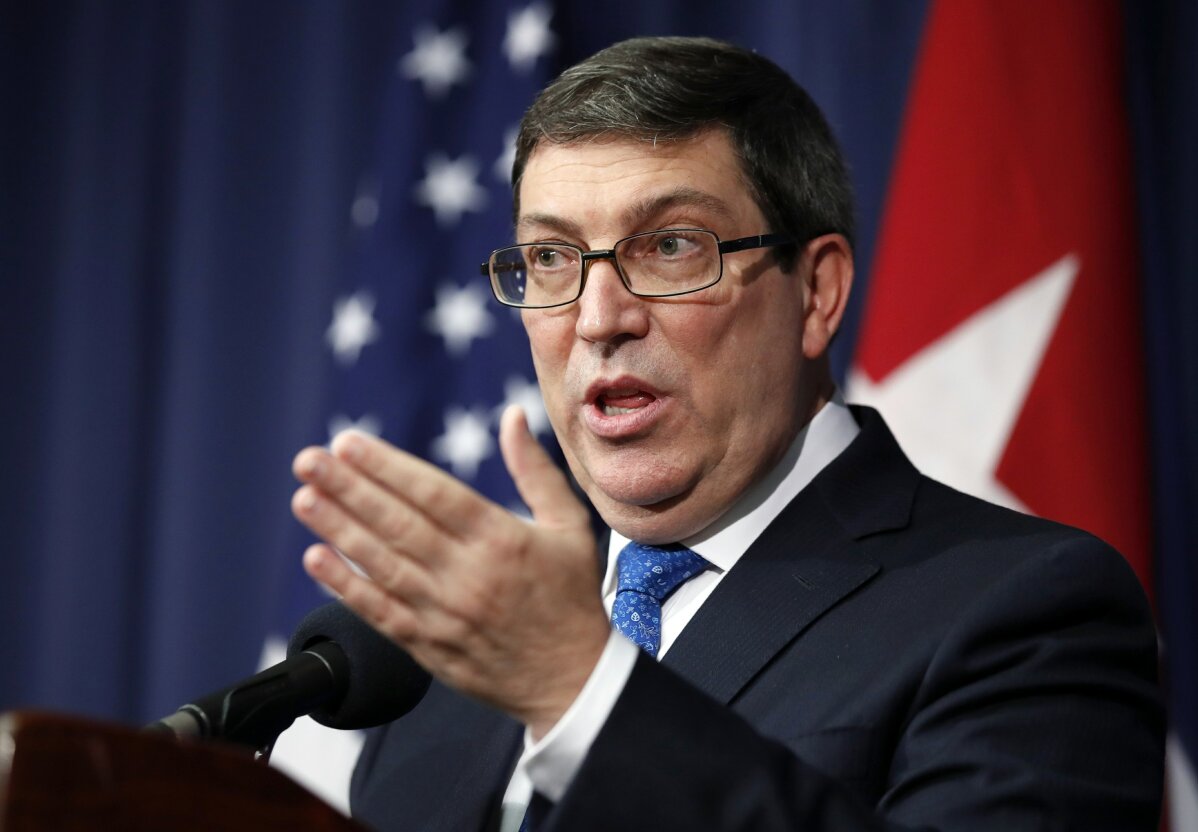 2 of 2

|
Cuban Foreign Minister Bruno Rodríguez speaks at the National Press Club, Thursday, Nov. 2, 2017, in Washington. (AP Photo/Alex Brandon)
2 of 2
Cuban Foreign Minister Bruno Rodríguez speaks at the National Press Club, Thursday, Nov. 2, 2017, in Washington. (AP Photo/Alex Brandon)
WASHINGTON (AP) — Cuba's foreign minister on Thursday accused the United States of lying about mysterious sonic attacks that U.S. diplomats in Havana say left them with ailments including headaches, hearing problems and concussions.
Foreign Minister Bruno Rodriguez said the U.S. was "deliberately lying" about the attacks, which Cuba's government has denied any knowledge of.
Speaking at a news conference, Rodriguez alleged the issue has been used "as a political pretext for damaging bilateral relations and eliminating the progress made" under U.S. President Barrack Obama.
Rodriguez said the dispute has caused delays in proposed public health cooperation and technical meetings on agriculture as well as cultural, sporting and student events.
The Trump administration has said that 24 U.S. officials or their relatives were subjected to deliberate attacks by a still-undetermined culprit. Many officials reported being subjected to loud, grating noises before falling ill.
The U.S. has not accused Cuba's government of carrying out the attacks, but says it has not met its obligation to protect diplomats on its territory.
Cuba has said it does not possess any technology capable of carrying out a sonic attack, and Rodriguez said the broad range of symptoms reported indicates they could not have a single cause.
The U.S. has cut staffing at its Havana embassy by 60 percent in response to the incidents, expelled Cuban diplomats from their embassy in Washington, issued a travel warning for Americans going to Cuba and stopped issuing visas for Cubans in Havana.
The measures have sent U.S.-Cuba relations plummeting from a high point under Obama and cut into the increasingly important flow of tourists to Cuba, whose economy went into recession last year for the first time in more than two decades.