China supports Myanmar 'safeguarding peace and stability'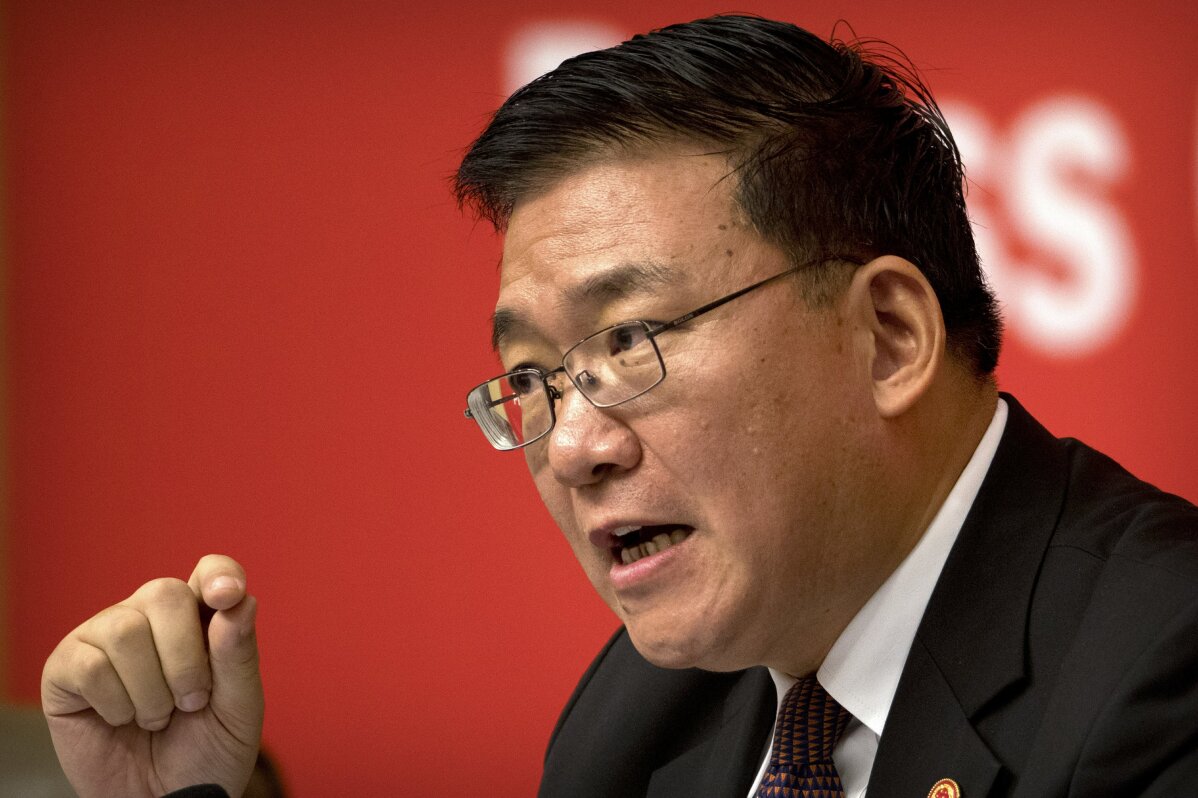 1 of 4

|
Guo Yezhou, vice minister of the International Department of China's Communist Party, speaks during a press conference on the sidelines of China's 19th Party Congress in Beijing, Saturday, Oct. 21, 2017. Guo said China supports Myanmar in "safeguarding peace and stability" and won't join other nations in condemning it for what many consider a campaign of ethnic cleansing against Rohingya Muslims. (AP Photo/Mark Schiefelbein)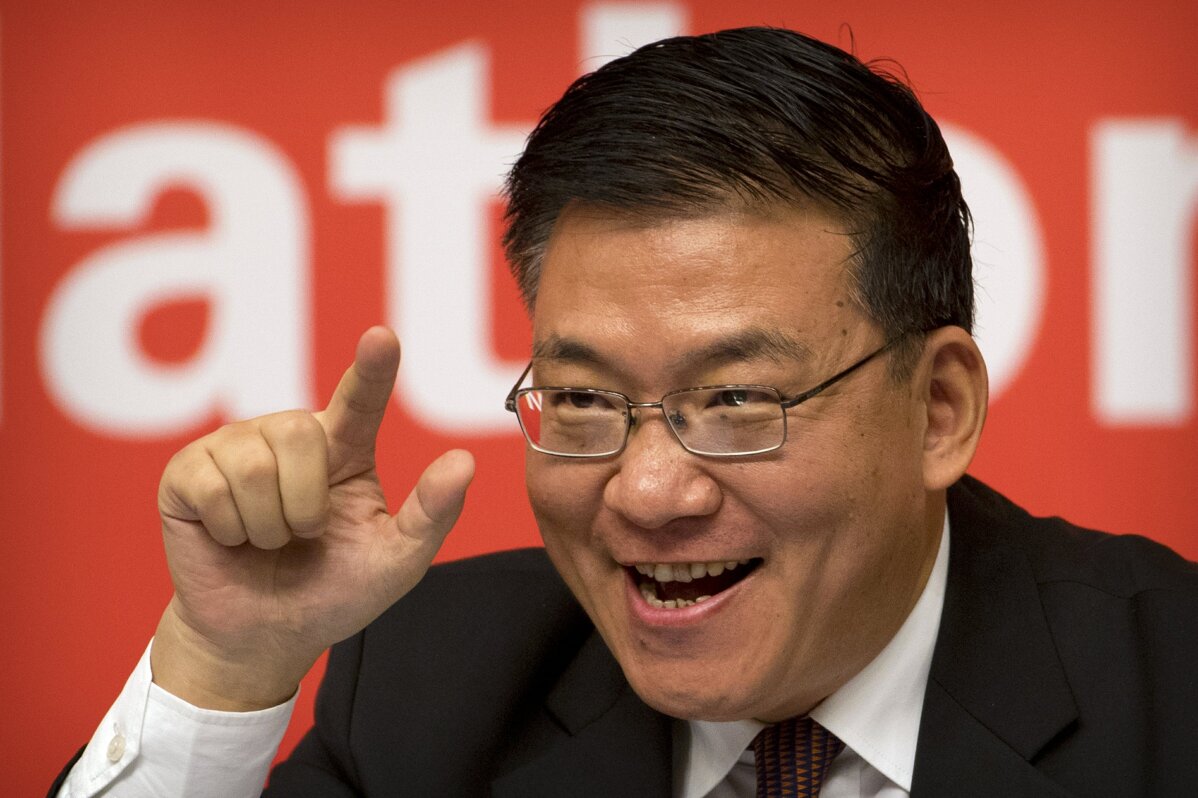 2 of 4

|
Guo Yezhou, vice minister of the International Department of China's Communist Party, speaks during a press conference on the sidelines of China's 19th Party Congress in Beijing, Saturday, Oct. 21, 2017. Guo said China supports Myanmar in "safeguarding peace and stability" and won't join other nations in condemning it for what many consider a campaign of ethnic cleansing against Rohingya Muslims. (AP Photo/Mark Schiefelbein)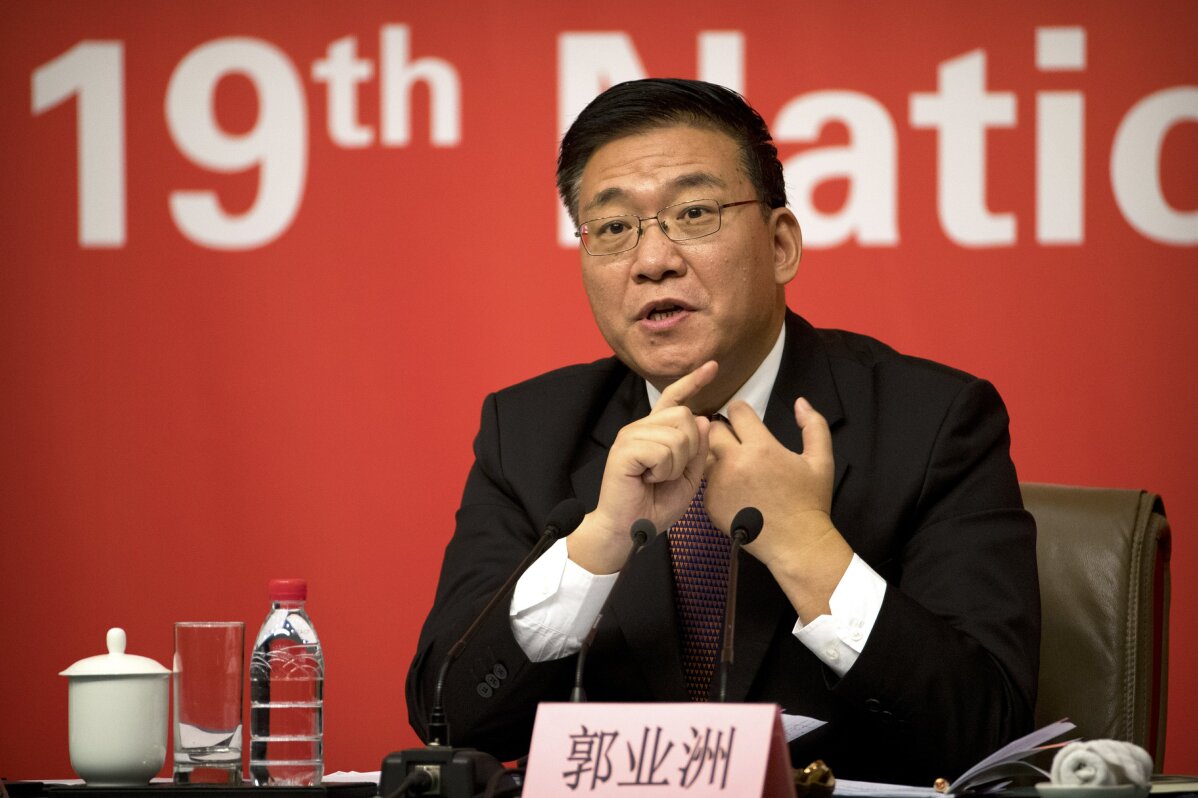 3 of 4

|
Guo Yezhou, vice minister of the International Department of China's Communist Party, speaks during a press conference on the sidelines of China's 19th Party Congress in Beijing, Saturday, Oct. 21, 2017. Guo said China supports Myanmar in "safeguarding peace and stability" and won't join other nations in condemning it for what many consider a campaign of ethnic cleansing against Rohingya Muslims. (AP Photo/Mark Schiefelbein)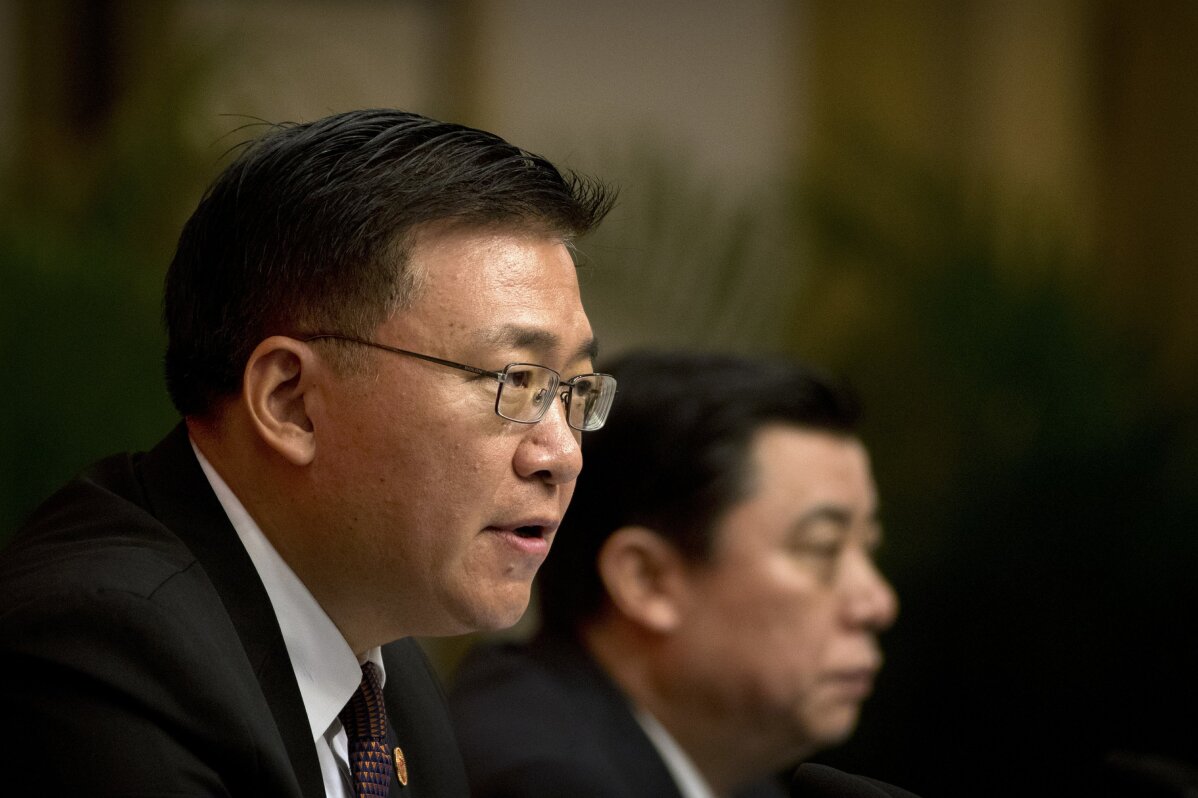 4 of 4

|
Guo Yezhou, vice minister of the International Department of China's Communist Party, speaks during a press conference on the sidelines of China's 19th Party Congress in Beijing, Saturday, Oct. 21, 2017. Guo said China supports Myanmar in "safeguarding peace and stability" and won't join other nations in condemning it for what many consider a campaign of ethnic cleansing against Rohingya Muslims. (AP Photo/Mark Schiefelbein)
China supports Myanmar 'safeguarding peace and stability'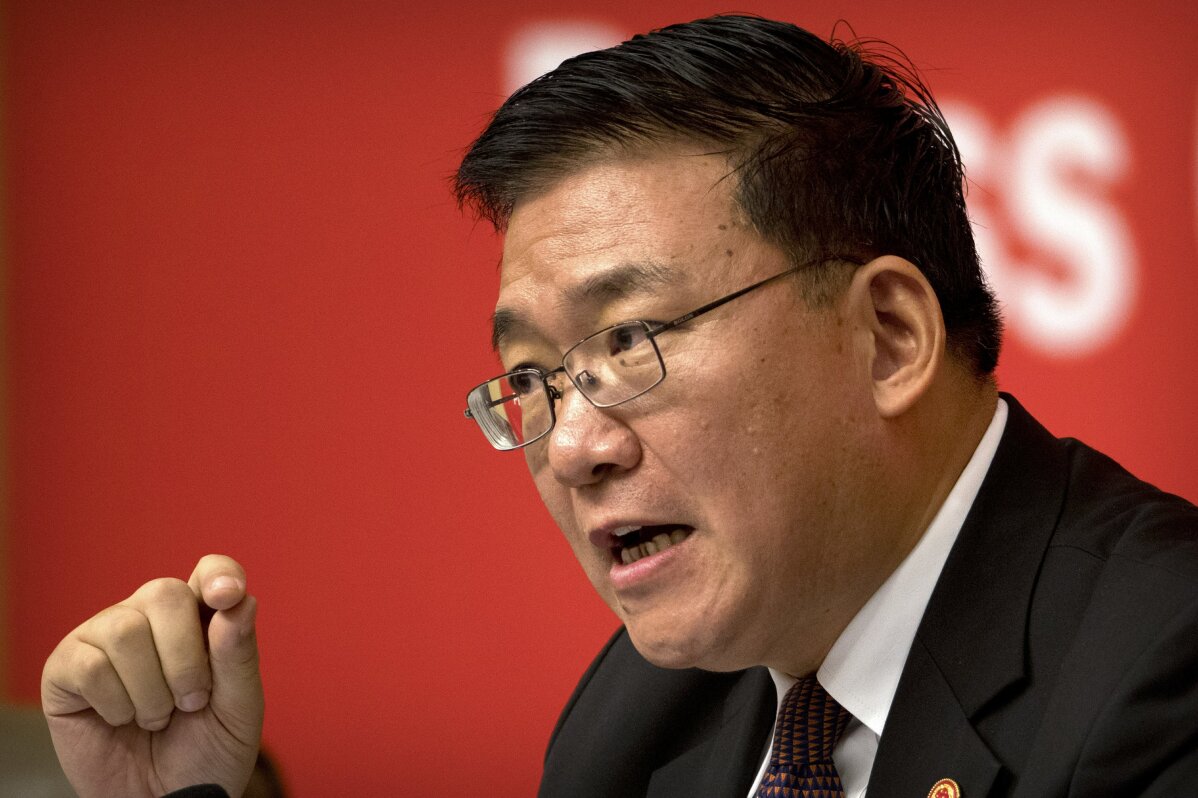 1 of 4

|
Guo Yezhou, vice minister of the International Department of China's Communist Party, speaks during a press conference on the sidelines of China's 19th Party Congress in Beijing, Saturday, Oct. 21, 2017. Guo said China supports Myanmar in "safeguarding peace and stability" and won't join other nations in condemning it for what many consider a campaign of ethnic cleansing against Rohingya Muslims. (AP Photo/Mark Schiefelbein)
1 of 4
Guo Yezhou, vice minister of the International Department of China's Communist Party, speaks during a press conference on the sidelines of China's 19th Party Congress in Beijing, Saturday, Oct. 21, 2017. Guo said China supports Myanmar in "safeguarding peace and stability" and won't join other nations in condemning it for what many consider a campaign of ethnic cleansing against Rohingya Muslims. (AP Photo/Mark Schiefelbein)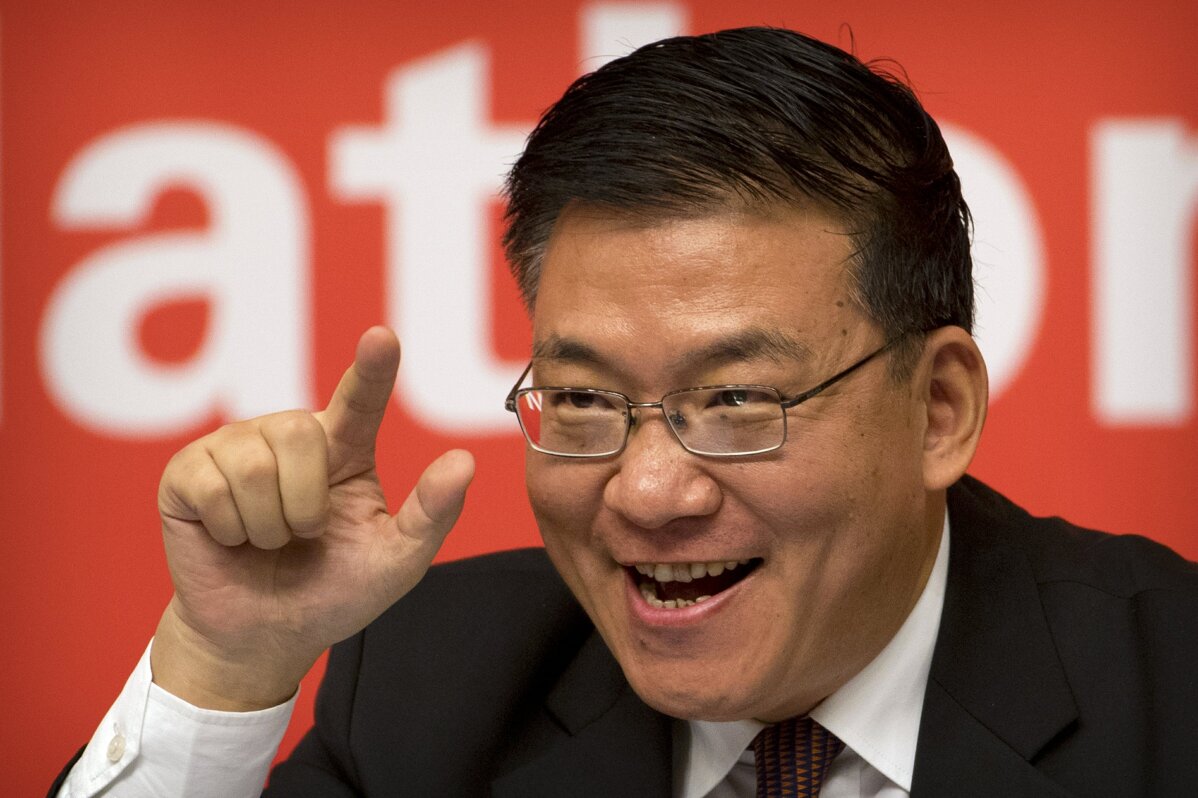 2 of 4

|
Guo Yezhou, vice minister of the International Department of China's Communist Party, speaks during a press conference on the sidelines of China's 19th Party Congress in Beijing, Saturday, Oct. 21, 2017. Guo said China supports Myanmar in "safeguarding peace and stability" and won't join other nations in condemning it for what many consider a campaign of ethnic cleansing against Rohingya Muslims. (AP Photo/Mark Schiefelbein)
2 of 4
Guo Yezhou, vice minister of the International Department of China's Communist Party, speaks during a press conference on the sidelines of China's 19th Party Congress in Beijing, Saturday, Oct. 21, 2017. Guo said China supports Myanmar in "safeguarding peace and stability" and won't join other nations in condemning it for what many consider a campaign of ethnic cleansing against Rohingya Muslims. (AP Photo/Mark Schiefelbein)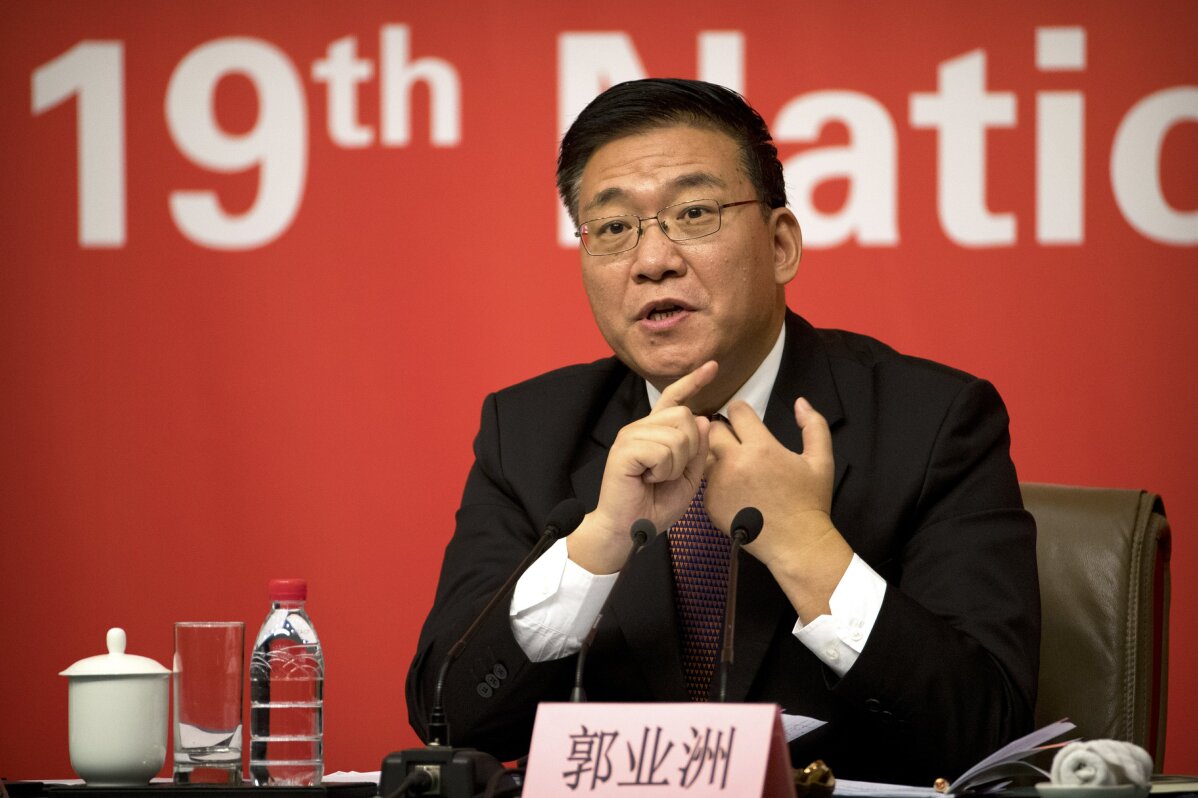 3 of 4

|
Guo Yezhou, vice minister of the International Department of China's Communist Party, speaks during a press conference on the sidelines of China's 19th Party Congress in Beijing, Saturday, Oct. 21, 2017. Guo said China supports Myanmar in "safeguarding peace and stability" and won't join other nations in condemning it for what many consider a campaign of ethnic cleansing against Rohingya Muslims. (AP Photo/Mark Schiefelbein)
3 of 4
Guo Yezhou, vice minister of the International Department of China's Communist Party, speaks during a press conference on the sidelines of China's 19th Party Congress in Beijing, Saturday, Oct. 21, 2017. Guo said China supports Myanmar in "safeguarding peace and stability" and won't join other nations in condemning it for what many consider a campaign of ethnic cleansing against Rohingya Muslims. (AP Photo/Mark Schiefelbein)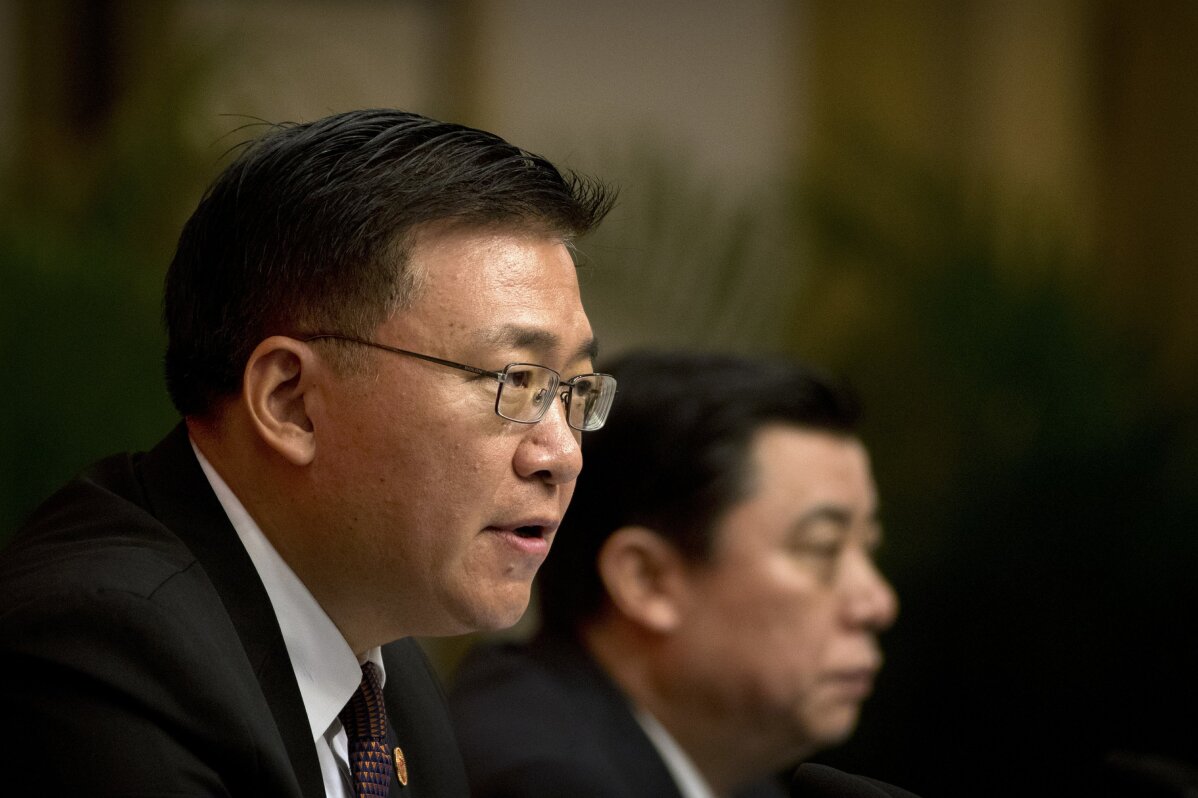 4 of 4

|
Guo Yezhou, vice minister of the International Department of China's Communist Party, speaks during a press conference on the sidelines of China's 19th Party Congress in Beijing, Saturday, Oct. 21, 2017. Guo said China supports Myanmar in "safeguarding peace and stability" and won't join other nations in condemning it for what many consider a campaign of ethnic cleansing against Rohingya Muslims. (AP Photo/Mark Schiefelbein)
4 of 4
Guo Yezhou, vice minister of the International Department of China's Communist Party, speaks during a press conference on the sidelines of China's 19th Party Congress in Beijing, Saturday, Oct. 21, 2017. Guo said China supports Myanmar in "safeguarding peace and stability" and won't join other nations in condemning it for what many consider a campaign of ethnic cleansing against Rohingya Muslims. (AP Photo/Mark Schiefelbein)
BEIJING (AP) — China supports Myanmar in "safeguarding peace and stability" and won't join other nations in condemning what many consider a campaign of ethnic cleansing against Rohingya Muslims, an official with the ruling Chinese Communist Party said Saturday.
Beijing condemns "violence and terror acts" and backs measures to restore order, said the vice minister of the party's International Department, Guo Yezhou, apparently referring to attacks by Rohingya rebels on Myanmar security forces.
China supports "Myanmar's efforts in safeguarding peace and stability in this region and hoped all areas, including Rakhine state, will realize peace, stability and development," Guo told reporters at a news conference on the sidelines of the party's national congress, which is held once every five years. Most of the approximately 600,000 who have fled the Myanmar military attacks into Bangladesh lived in Rakhine.
Beijing has longstanding close ties to the Myanmar military leaders who ran the country for decades, and Guo emphasized what he called friendly relations between China's communists and political parties in Myanmar, which lies on China's southern border.
China believes Myanmar's government and people are "capable of handling" the situation without outside help, Guo said.
"China and Myanmar are friendly neighboring countries joined by rivers and mountains. China will be affected if there's any instable situation in Myanmar," he said.
A recently opened pipeline running through Myanmar, also known as Burma, carries oil from the Middle East and the Caucuses to China's landlocked Yunnan province. The 771-kilometer (479-mile) pipeline starts at the Bay of Bengal in Rakhine state in western Myanmar.
China, one of five veto-wielding members of the U.N. Security Council, has argued against intervention or even condemnation of Myanmar. At a meeting late last month, Britain, France and the United States demanded an end to what they called ethnic cleansing, while China's ambassador called for patience.
Guo was also asked about his department's dealings with North Korea's ruling Workers Party, including recent contacts between officials, but declined to give any specifics.
The two parties have "traditional friendly exchanges," Guo said. "At what time and at what level exchanges in person take place depends on the needs and convenience of the two sides."
Guo's refusal to offer details comes amid signs that China-North Korean relations are at an all-time low, largely over North Korea's refusal to rein in its missile and nuclear tests and return to China-sponsored disarmament talks.
Prior to North Korean leader Kim Jong Un's assumption of power in 2011, the International Department had largely superseded Beijing's foreign ministry in managing contacts and high-level visits between the sides, whose formerly close relations were founded on China's interceding on the North's side during the 1950-53 Korean War.
Saturday's news conference offered a rare chance to question leaders of the International Department, used to manage relations with foreign political parties and related groups, along with its sister organization, the United Front Work Department that deals with non-communist, ethnic, religious and civil society groups within and outside China.
The two organizations have increasingly been accused of seeking to influence foreign politicians in favor of China's stance on issues from the South China Sea to exiled Tibetan leader the Dalai Lama.
Guo said his department operates strictly on the principles of "mutual respect and non-interference in each other's internal affairs."