Nevada to add gas plant as drought tests US West power grids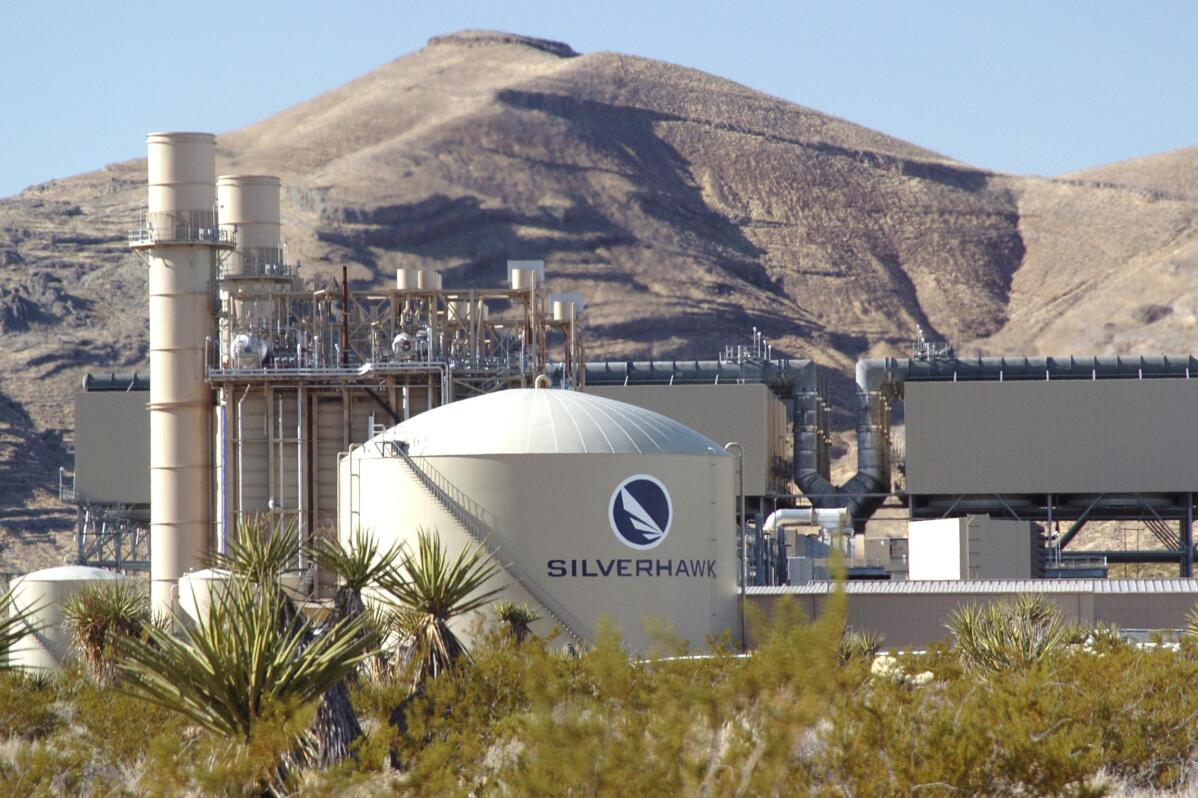 1 of 2

|
In this undated photo provided by NV Energy is the Silverhawk Generating Station north of Las Vegas. NV Energy is set to start building two new natural gas-fired turbines at the site to address peak demand during the summertime as extreme drought conditions in the southwestern U.S. continue to test the region's power grids. (Rex Windom/NV Energy via AP)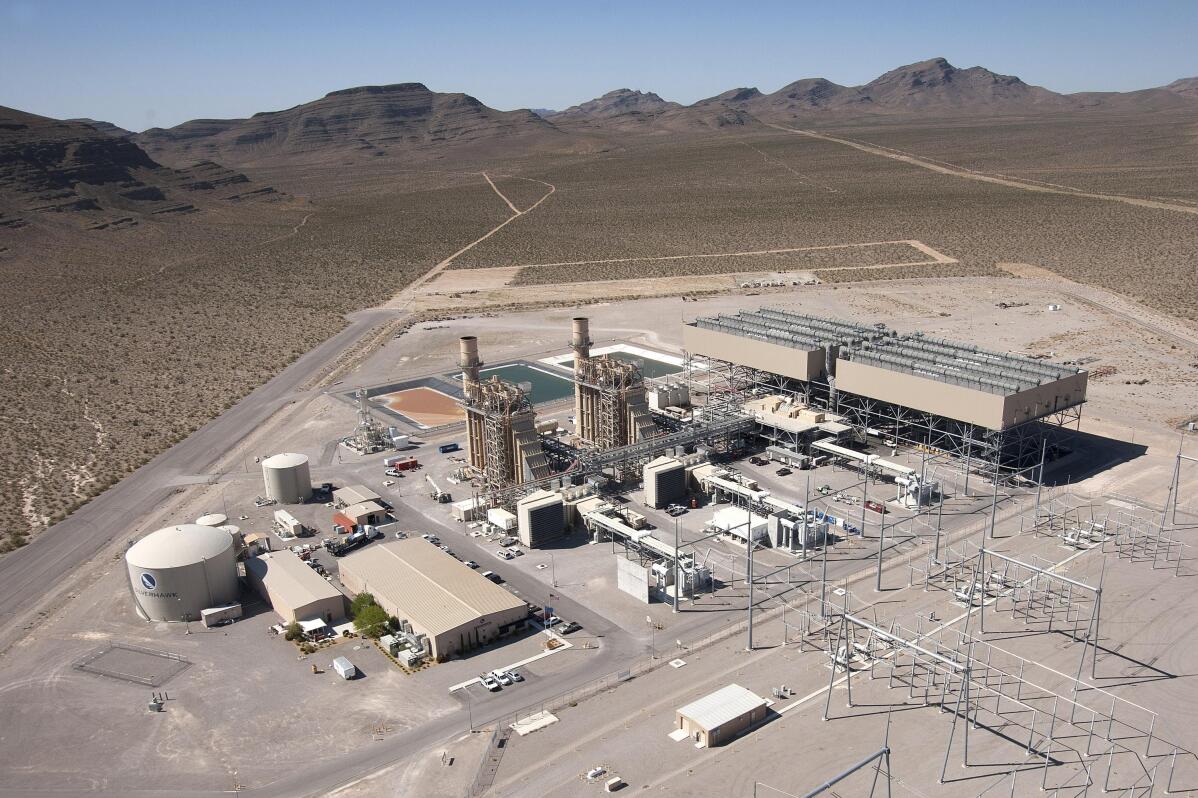 2 of 2

|
This undated aerial photo provided by NV Energy shows the Silverhawk Generating Station north of Las Vegas. NV Energy is set to start building two new natural gas-fired turbines at the site to address peak demand during the summertime as extreme drought conditions in the southwestern U.S. continue to test the region's power grids. (Rex Windom/NV Energy via AP)
Nevada to add gas plant as drought tests US West power grids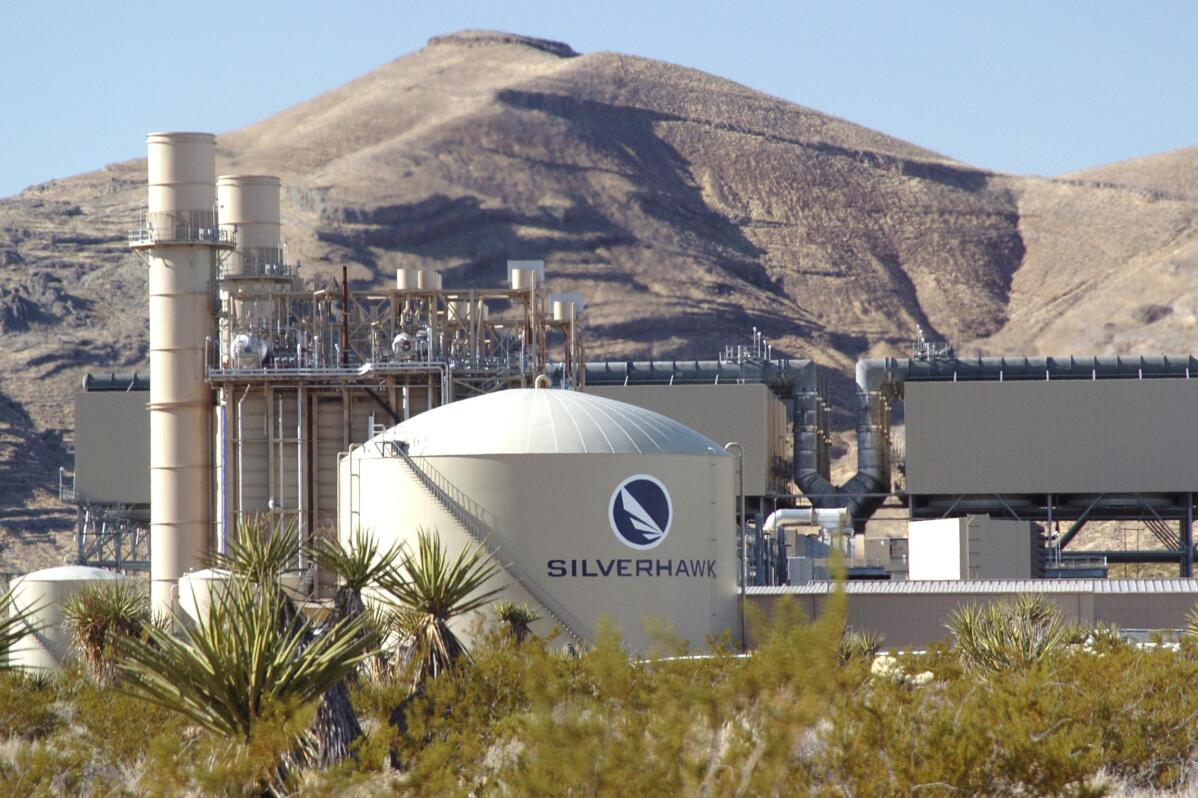 1 of 2

|
In this undated photo provided by NV Energy is the Silverhawk Generating Station north of Las Vegas. NV Energy is set to start building two new natural gas-fired turbines at the site to address peak demand during the summertime as extreme drought conditions in the southwestern U.S. continue to test the region's power grids. (Rex Windom/NV Energy via AP)
1 of 2
In this undated photo provided by NV Energy is the Silverhawk Generating Station north of Las Vegas. NV Energy is set to start building two new natural gas-fired turbines at the site to address peak demand during the summertime as extreme drought conditions in the southwestern U.S. continue to test the region's power grids. (Rex Windom/NV Energy via AP)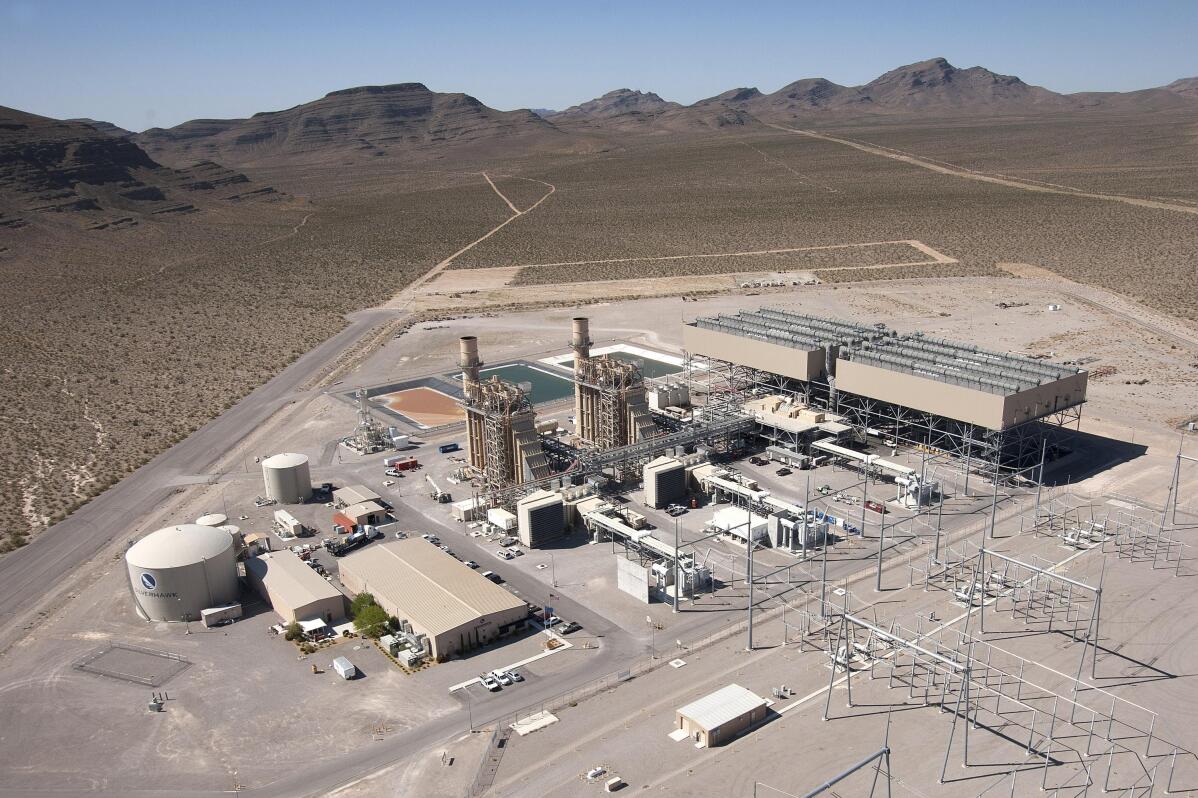 2 of 2

|
This undated aerial photo provided by NV Energy shows the Silverhawk Generating Station north of Las Vegas. NV Energy is set to start building two new natural gas-fired turbines at the site to address peak demand during the summertime as extreme drought conditions in the southwestern U.S. continue to test the region's power grids. (Rex Windom/NV Energy via AP)
2 of 2
This undated aerial photo provided by NV Energy shows the Silverhawk Generating Station north of Las Vegas. NV Energy is set to start building two new natural gas-fired turbines at the site to address peak demand during the summertime as extreme drought conditions in the southwestern U.S. continue to test the region's power grids. (Rex Windom/NV Energy via AP)
LAS VEGAS (AP) — Utility regulators in Nevada gave the state's largest power provider clearance to start work on a $333 million project to build a natural gas plant in the state for the first time in nearly 15 years, signaling yet another consequence of the extreme drought conditions in the southwestern U.S.
The two gas-fired turbines to be erected north of Las Vegas by NV Energy are expected to come online by July 2024 amid hotter summers and longer wildfire seasons in a state that aims to have a carbon-free power grid by 2050.
Nevada's Public Utilities Commission approved the plans last week. It said the turbines are needed to address peak electricity demand in the summer months, as ever-drying conditions in the West continue to stress the region's power grids and slash hydroelectric output, including the behemoth power producers on the Colorado River — the Hoover Dam and Glen Canyon Dam.
But environmental advocates have argued that the turbines mark a major step backwards for Nevada's climate goals.
"Both the state and the utility have set strong goals to transition to renewable energy," said Angelyn Tabalba, a spokesperson for the Nevada Conservation League. "Instead of doubling down on fossil fuels, they should be leaning into a clean energy future."
Mike O'Boyle, senior director of electricity policy at the Bay Area-based Energy Innovation firm, said the commission's decision underscores a growing tension across the American Southwest.
"We've always dealt with annual variability when it comes to hydroelectric power in the West. How much of it we have really depends on the snowpack and what happened in the winter and spring," O'Boyle said. "It's not a new issue, but it's been exacerbated by the drought. Unfortunately it's a new major contingency that utility providers have to plan for."
At least 21 other states, as well as the District of Columbia and Puerto Rico, have goals to reach 100% clean energy between 2040 and 2050, according to the Clean Energy States Alliance.
But as those deadlines approach, scientists say the megadrought gripping the southwest is the worst in 1,200 years, putting a deep strain on the Colorado River. If states don't begin taking less out of the river, major reservoirs threaten to fall so low they can't produce hydropower or supply any water to farms that grow crops for the rest of the nation and cities like Las Vegas, Los Angeles and Phoenix.
Last March, for example, Lake Powell in Utah and Arizona dipped below a critical threshold, raising new concerns about the Glen Canyon Dam, a source of power that millions of people in the West rely on for electricity. If power production ceases at the dam, rural electric cooperatives, cities and tribal utilities would be forced to seek more expensive options that could include fossil fuels.
Already, Nevada has retired its largest coal plant, while the North Valmy coal plant is scheduled to shut down its remaining units by 2025.
Another coal plant was expected to be converted by early this year for natural gas output. Representatives for the TS Power Plant, which runs the facility, did not respond to an email from The Associated Press seeking an update on the project.
About 60% of Nevada is now powered by natural gas and 30% by renewable energy resources. Natural gas is composed primarily of methane, a greenhouse gas about 25 times more powerful than carbon dioxide in trapping heat in the atmosphere, according to the Environmental Protection Agency.
But NV Energy said the turbines will have minimal carbon dioxide emissions because they will only operate in the summer months — or for about 700 hours annually — and therefore won't hinder the state's carbon-free goals.
"Along with our commitment to reduce emissions, NV Energy is committed to providing reliable and affordable energy for our customers," Katie Nannini, a spokesperson for the power company, said in a statement. "This decision ensures that NV Energy can reliably provide energy for Nevadans, especially during the State's hottest months from June to September."
Ratepayers will foot the project's bill once the plant is operational, according to NV Energy's plans submitted to the Public Utilities Commission.
The turbines will be built at NV Energy's existing Silverhawk Generating Station gas plant in Moapa, about 30 miles (48 kilometers) north of Las Vegas. The Harry Allen Generating Station, also in Moapa, was the last gas-powered plant constructed by the energy provider in 2011.