Congress takes aim at shrinking seats, legroom on airplanes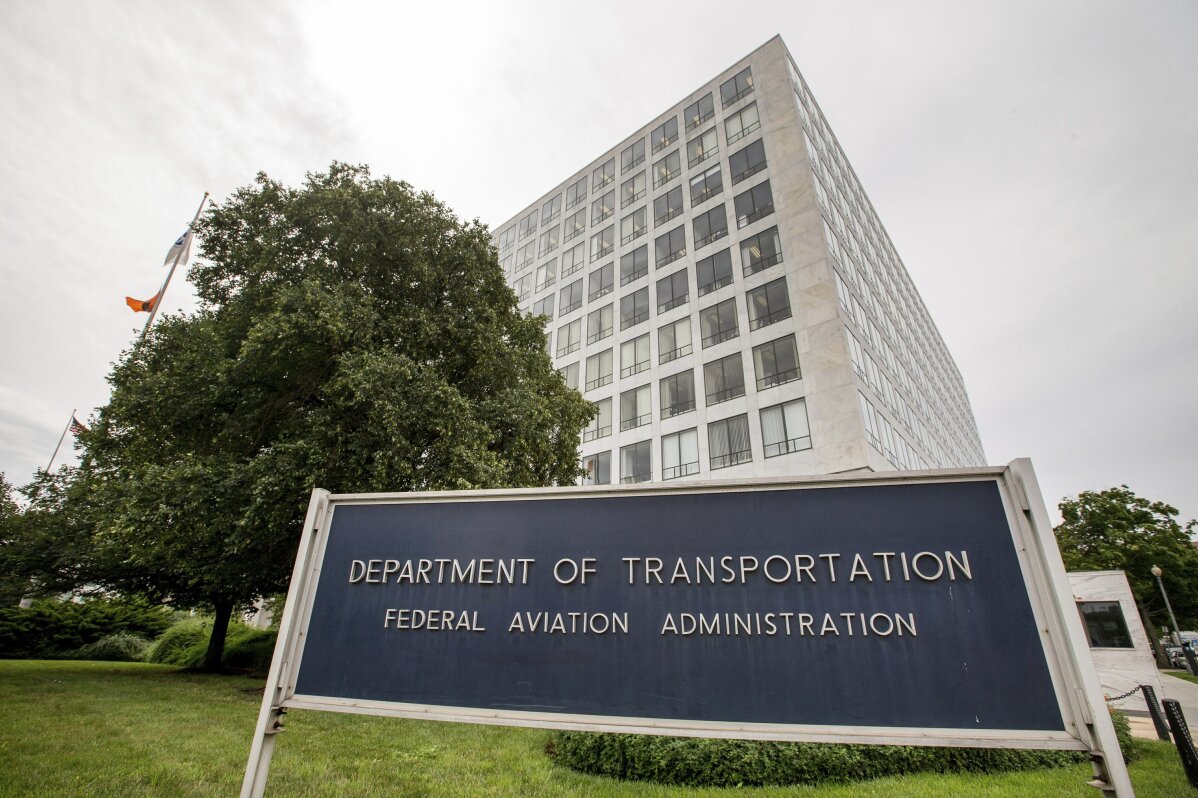 1 of 2

|
FILE - In this June 19, 2015 file photo, Department of Transportation Federal Aviation Administration building is seen in Washington. The FAA would be required to set new minimum requirements for seats on airplanes under legislation to be considered in the House this week. The regulation of seat width and legroom is part of a five-year extension of federal aviation programs agreed to early Saturday, Sept. 22, 2018, by Republican and Democratic leaders of the House and Senate committees that oversee the nation's air travel. (AP Photo/Andrew Harnik, File)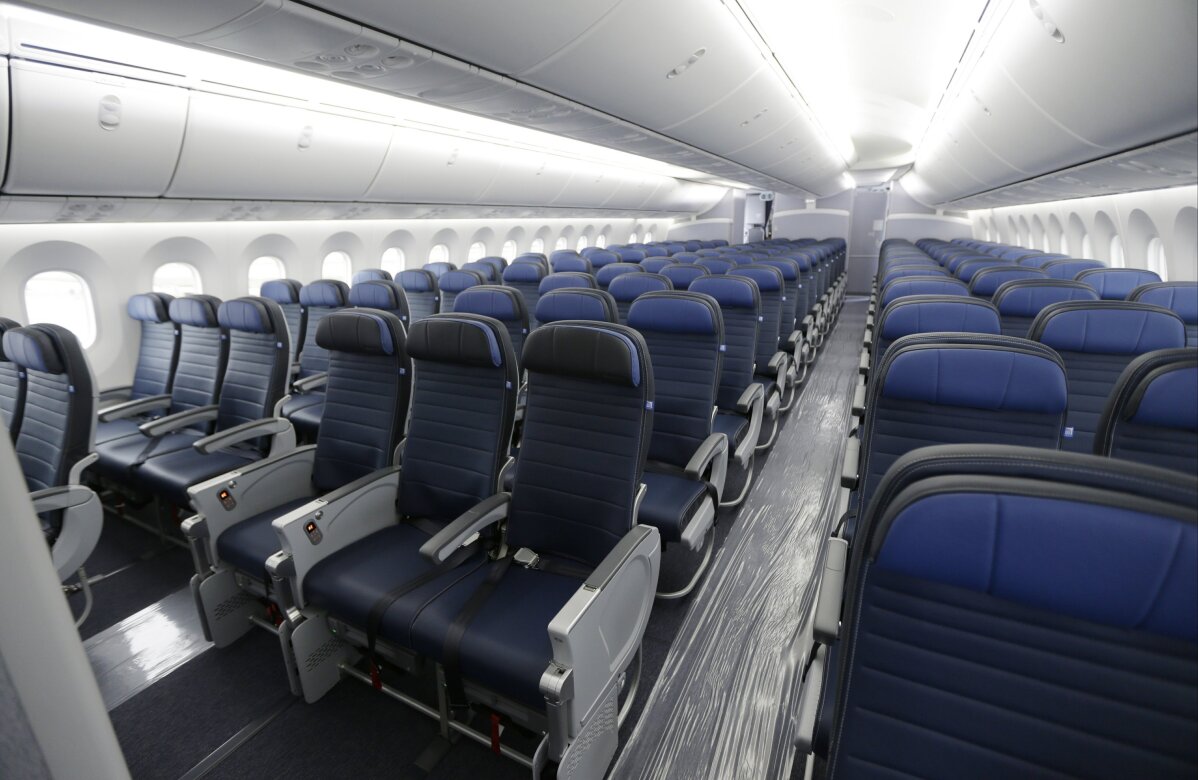 2 of 2

|
FILE - In this Jan. 26, 2016, file photo, economy class seating is shown on a new United Airlines Boeing 787-9 undergoing final configuration and maintenance work at Seattle-Tacoma International Airport in Seattle. The Federal Aviation Administration would be required to set new minimum requirements for seats on airplanes under legislation to be considered in the House this week. The regulation of seat width and legroom is part of a five-year extension of federal aviation programs agreed to early Saturday, Sept. 22, 2018, by Republican and Democratic leaders of the House and Senate committees that oversee the nation's air travel. (AP Photo/Ted S. Warren, File)
Congress takes aim at shrinking seats, legroom on airplanes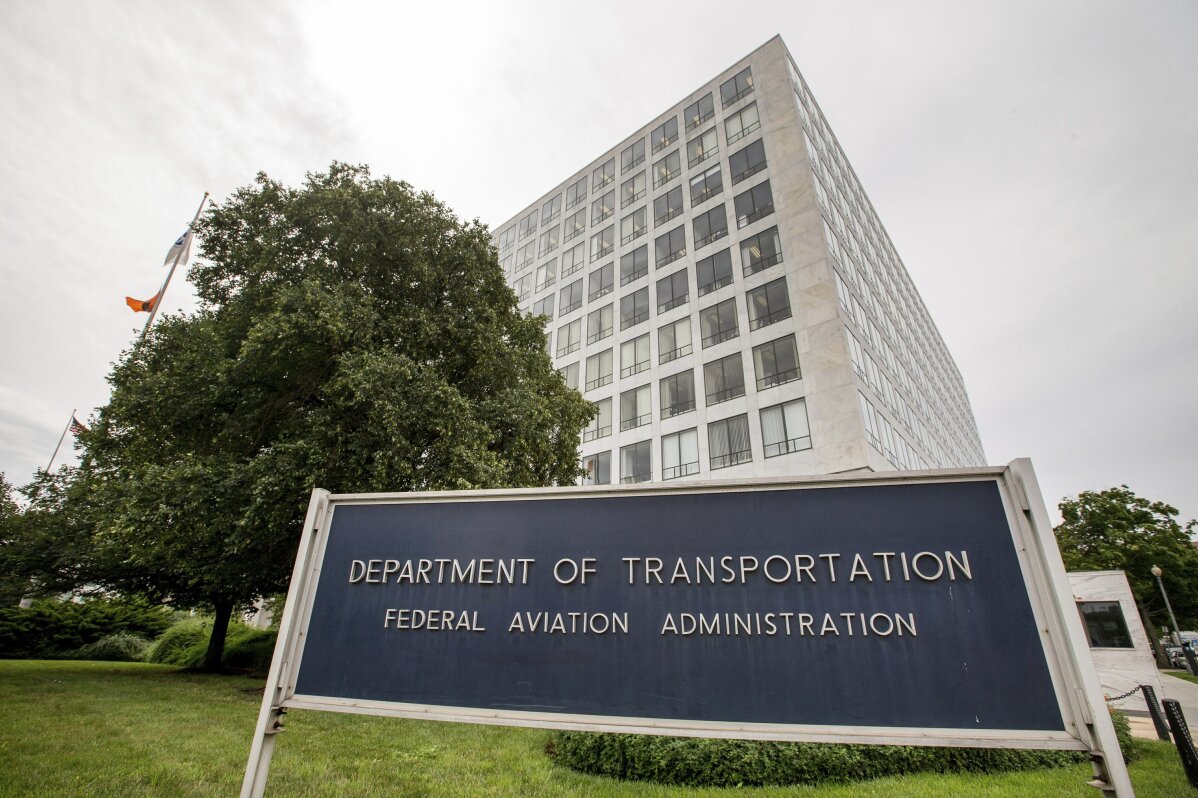 1 of 2

|
FILE - In this June 19, 2015 file photo, Department of Transportation Federal Aviation Administration building is seen in Washington. The FAA would be required to set new minimum requirements for seats on airplanes under legislation to be considered in the House this week. The regulation of seat width and legroom is part of a five-year extension of federal aviation programs agreed to early Saturday, Sept. 22, 2018, by Republican and Democratic leaders of the House and Senate committees that oversee the nation's air travel. (AP Photo/Andrew Harnik, File)
1 of 2
FILE - In this June 19, 2015 file photo, Department of Transportation Federal Aviation Administration building is seen in Washington. The FAA would be required to set new minimum requirements for seats on airplanes under legislation to be considered in the House this week. The regulation of seat width and legroom is part of a five-year extension of federal aviation programs agreed to early Saturday, Sept. 22, 2018, by Republican and Democratic leaders of the House and Senate committees that oversee the nation's air travel. (AP Photo/Andrew Harnik, File)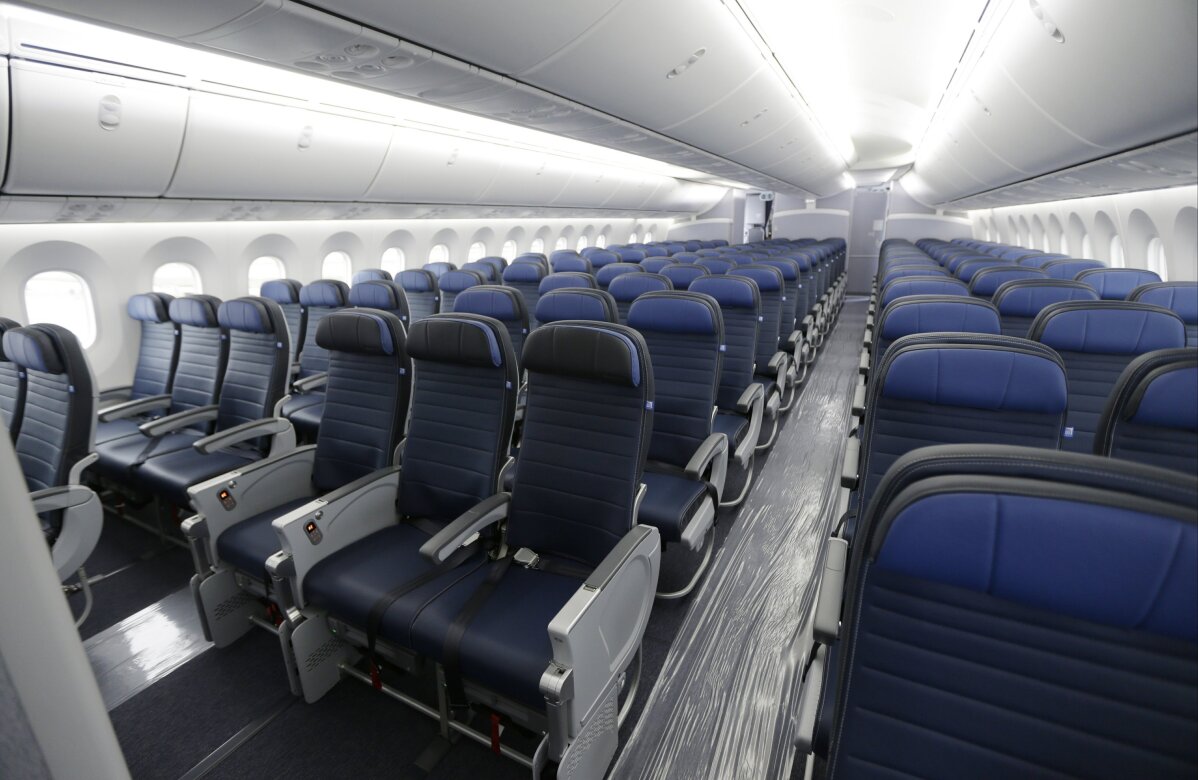 2 of 2

|
FILE - In this Jan. 26, 2016, file photo, economy class seating is shown on a new United Airlines Boeing 787-9 undergoing final configuration and maintenance work at Seattle-Tacoma International Airport in Seattle. The Federal Aviation Administration would be required to set new minimum requirements for seats on airplanes under legislation to be considered in the House this week. The regulation of seat width and legroom is part of a five-year extension of federal aviation programs agreed to early Saturday, Sept. 22, 2018, by Republican and Democratic leaders of the House and Senate committees that oversee the nation's air travel. (AP Photo/Ted S. Warren, File)
2 of 2
FILE - In this Jan. 26, 2016, file photo, economy class seating is shown on a new United Airlines Boeing 787-9 undergoing final configuration and maintenance work at Seattle-Tacoma International Airport in Seattle. The Federal Aviation Administration would be required to set new minimum requirements for seats on airplanes under legislation to be considered in the House this week. The regulation of seat width and legroom is part of a five-year extension of federal aviation programs agreed to early Saturday, Sept. 22, 2018, by Republican and Democratic leaders of the House and Senate committees that oversee the nation's air travel. (AP Photo/Ted S. Warren, File)
WASHINGTON (AP) — The Federal Aviation Administration would be required to set new minimum requirements for seats on airplanes under legislation to be considered in the House this week, possibly giving passengers a break from ever-shrinking legroom and cramped quarters.
The regulation of seat width and legroom is part of a five-year extension of federal aviation programs announced early Saturday by Republican and Democratic leaders of the House and Senate committees that oversee the nation's air travel.
Congress faces a Sept. 30 deadline to keep FAA programs running. The Senate will also need to take up the bill this week or both chambers will need to pass a short-term extension.
The bill would prohibit the involuntary bumping of passengers who have already boarded a plane. But in a nod to the power of the commercial airliners, lawmakers declined to include language that would have prohibited airlines from imposing fees deemed "not reasonable and proportional."
Democratic Sen. Bill Nelson of Florida said lawmakers from both chambers agreed it was time to take action on "ever-shrinking seats."
"Relief could soon be on the way for weary airline passengers facing smaller and smaller seats," Nelson said.
In July, the FAA rejected the idea of setting minimum standards for airlines seats and legroom as a safety measure. But Congress appears determined to require the FAA to do so.
The room between rows — measured from a point on one seat to the same point on the seat in the next row — has been shrinking for many years as airlines squeeze more seats onto their planes. It was once commonly 34 or 35 inches, and is now less than 30 inches on some planes.
Lawmakers also included several provisions to address concerns about increased airport noise levels caused by new flight paths. The bill would require the FAA to study the potential health impacts of flight noise and the feasibility of amending existing departure procedures.
The bill would also mandate that flight attendants get a minimum of 10 hours of rest between their work shifts and require airlines to communicate better with customers during mass flight cancellations and groundings.
Sen. John Thune, R-S.D., chairman of the Senate Commerce, Science and Transportation Committee, said he expects the House and Senate to move quickly to send the bill to the president's desk.