Here's what's playing this summer at the movies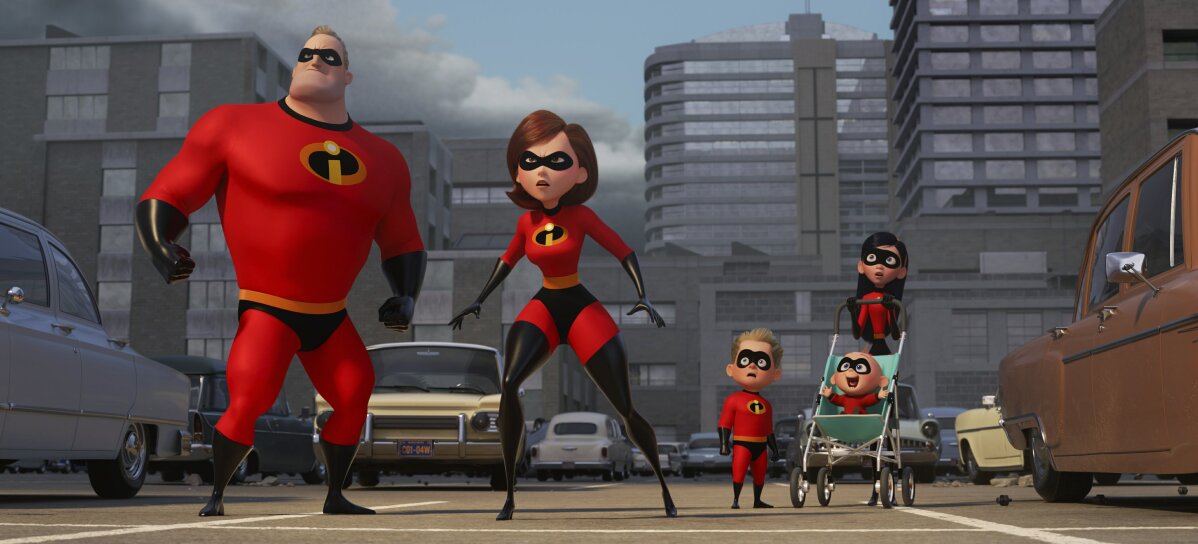 1 of 8

|
This image released by Disney Pixar shows characters, from left, Bob/Mr. Incredible, voiced by Craig T. Nelson, Helen/Elastigirl, voiced by Holly Hunter, Dash, voiced by Huck Milner, Jack Jack and Violet, voiced by Sarah Vowell in "Incredibles 2," in theaters on June 15. (Disney/Pixar via AP)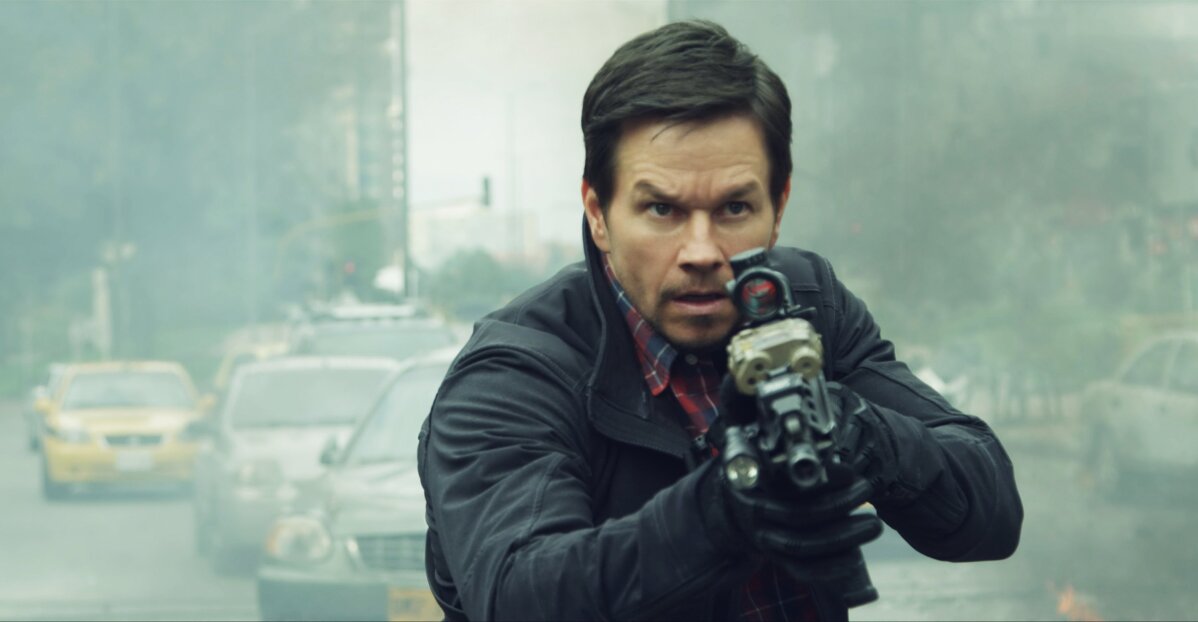 2 of 8

|
This image released by STXfilms shows Mark Wahlberg in a scene from "Mile 22," in theaters on Aug. 3. (STXfilms via AP)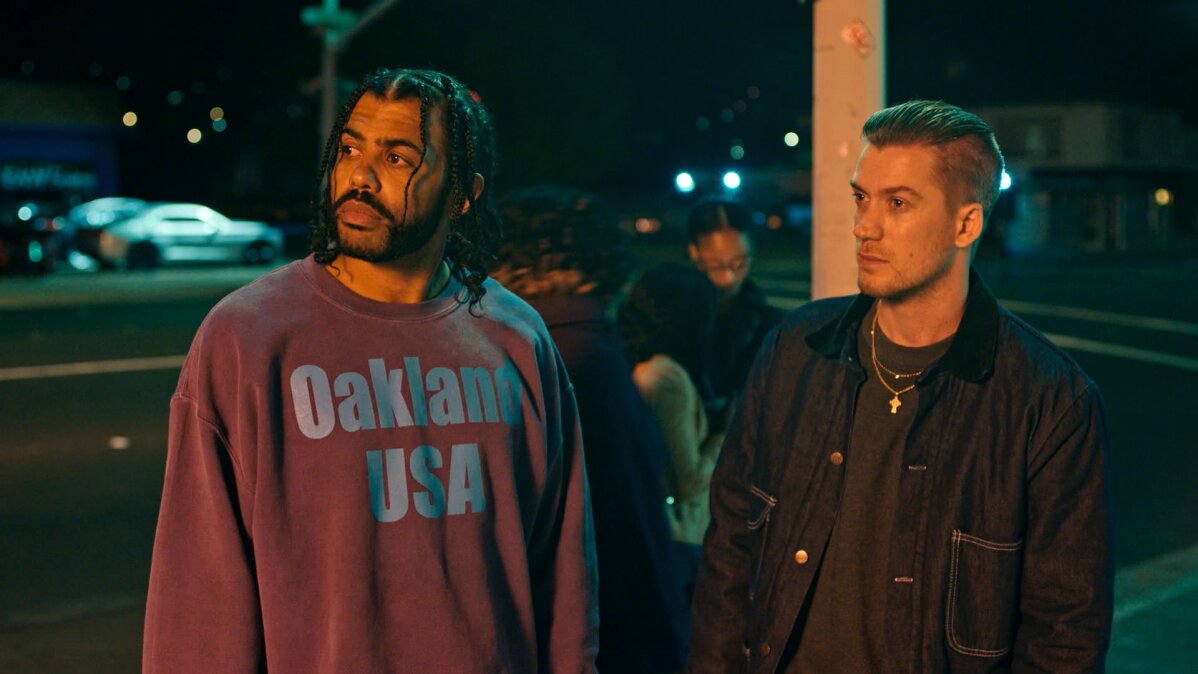 3 of 8

|
This image released by Lionsgate shows Rafael Casal, right, and Daveed Diggs, in a scene from "Blindspotting," in theaters on July 27. (Lionsgate via AP)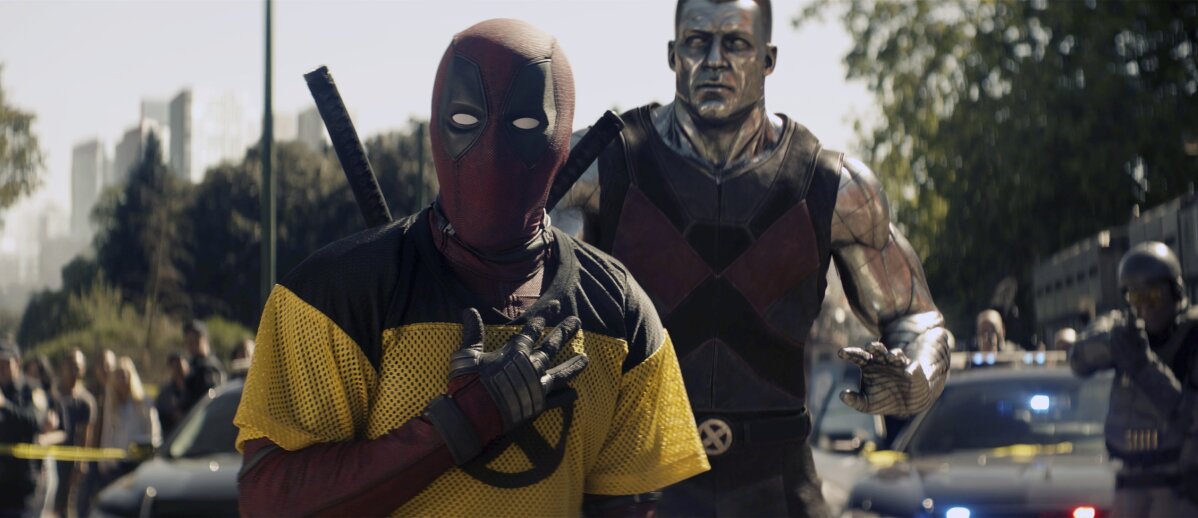 4 of 8

|
This image released by 20th Century Fox shows a scene from "Deadpool 2," premiering on May 18. (20th Century Fox via AP)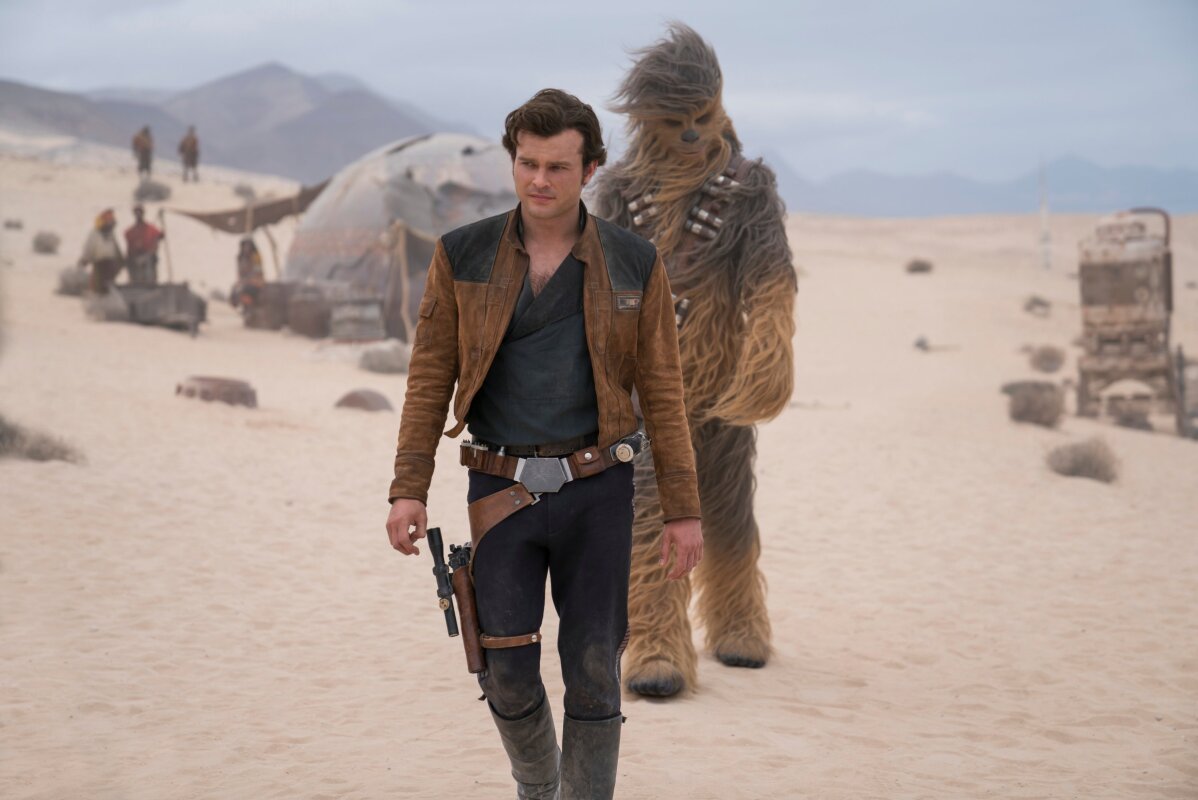 5 of 8

|
In this image released by Lucasfilm, Alden Ehrenreich and Joonas Suotamo appear in a scene from "Solo: A Star Wars Story," in theaters on May 25. (Jonathan Olley/Lucasfilm via AP)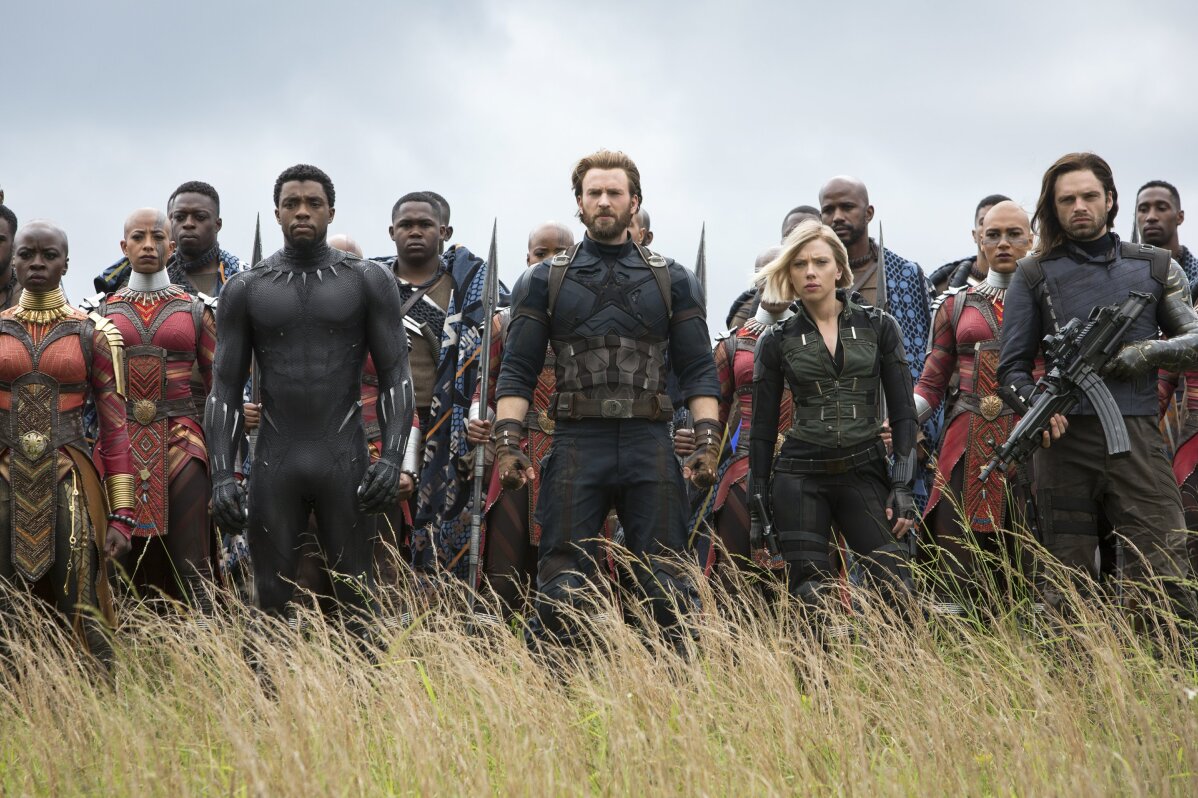 6 of 8

|
This image released by Marvel Studios shows, front row from left, Danai Gurira, Chadwick Boseman, Chris Evans, Scarlet Johansson and Sebastian Stan in a scene from "Avengers: Infinity War," premiering on April 27. (Chuck Zlotnick/Marvel Studios via AP)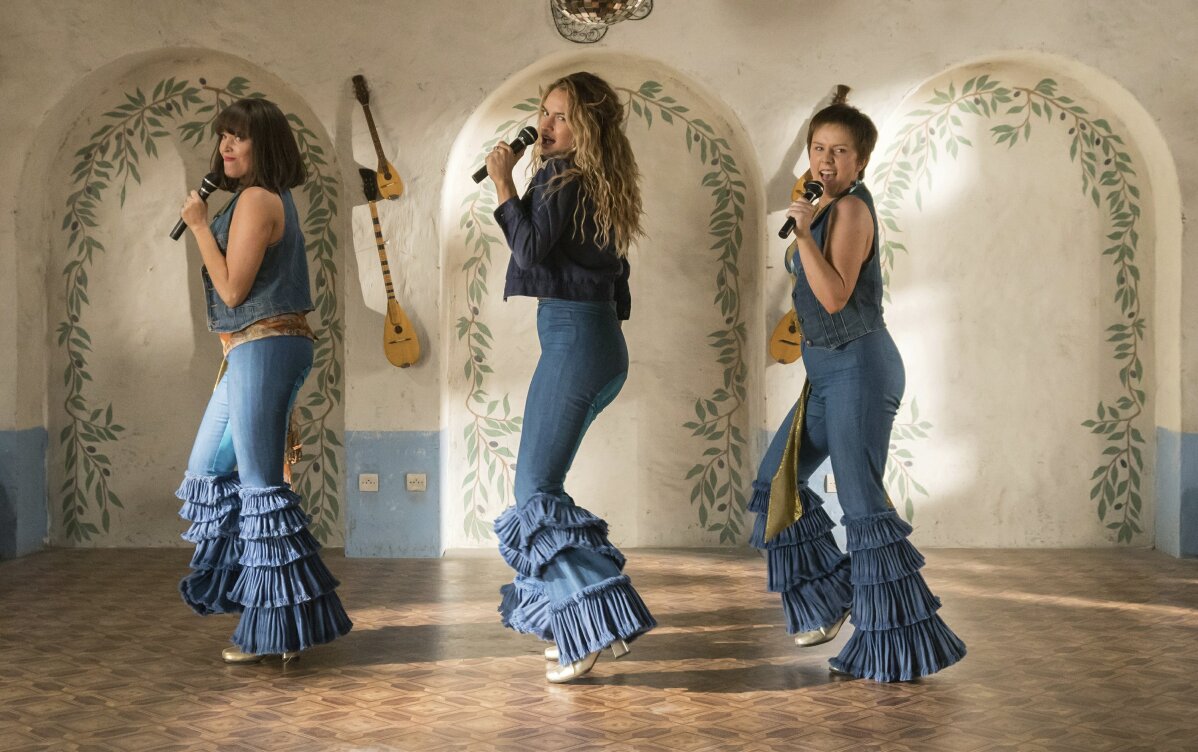 7 of 8

|
This image released by Universal Pictures shows, from left, Jessica Keenan Wynn, Lily James and Alexa Davies in a scene from "Mamma Mia! Here We Go Again," in theaters on July 20. (Jonathan Prime/Universal Pictures via AP)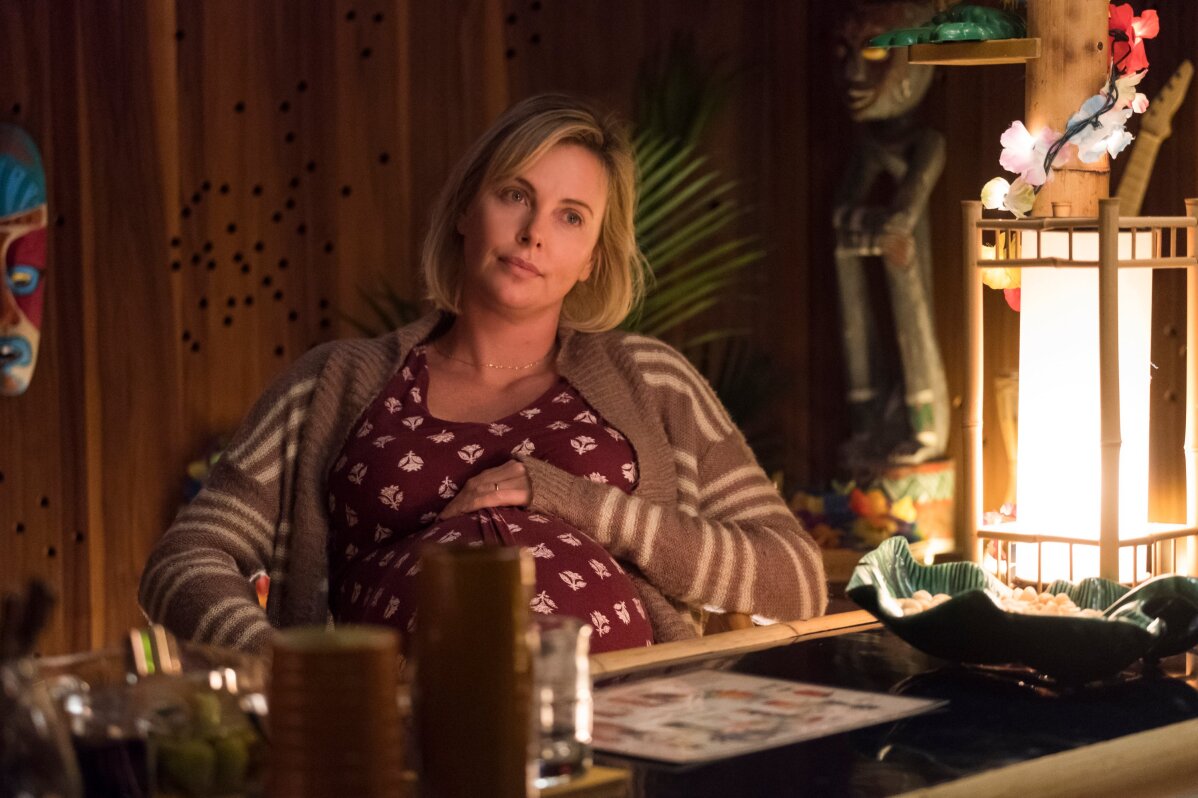 8 of 8

|
This image released by Focus Features shows Charlize Theron in a scene from "Tully," in theaters on May 4. (Kimberly French/Focus Features via AP)
Here's what's playing this summer at the movies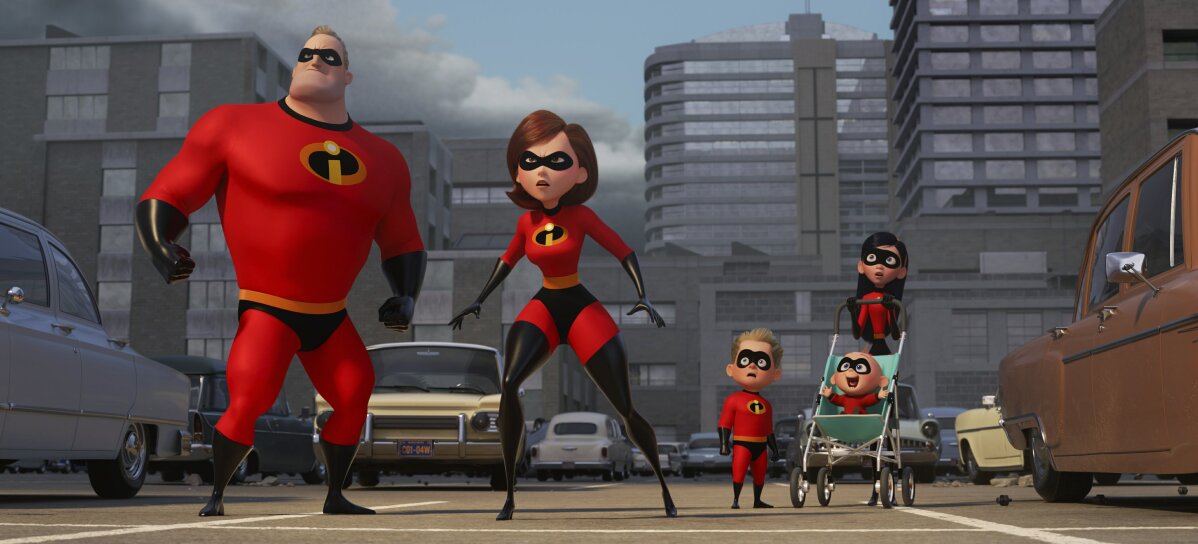 1 of 8

|
This image released by Disney Pixar shows characters, from left, Bob/Mr. Incredible, voiced by Craig T. Nelson, Helen/Elastigirl, voiced by Holly Hunter, Dash, voiced by Huck Milner, Jack Jack and Violet, voiced by Sarah Vowell in "Incredibles 2," in theaters on June 15. (Disney/Pixar via AP)
1 of 8
This image released by Disney Pixar shows characters, from left, Bob/Mr. Incredible, voiced by Craig T. Nelson, Helen/Elastigirl, voiced by Holly Hunter, Dash, voiced by Huck Milner, Jack Jack and Violet, voiced by Sarah Vowell in "Incredibles 2," in theaters on June 15. (Disney/Pixar via AP)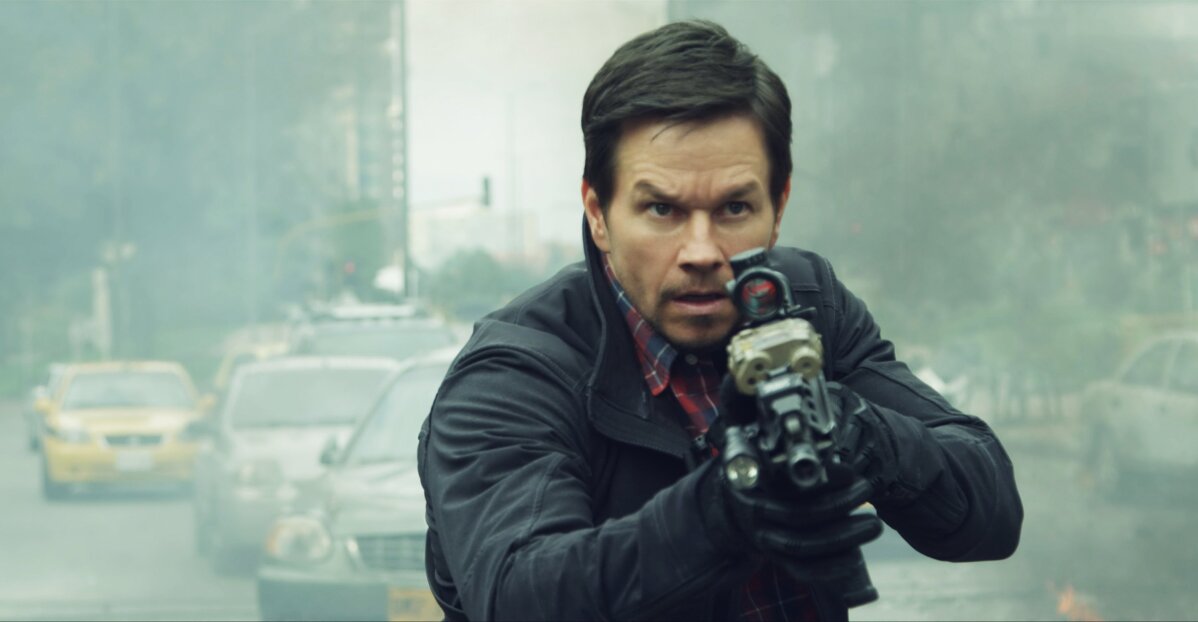 2 of 8

|
This image released by STXfilms shows Mark Wahlberg in a scene from "Mile 22," in theaters on Aug. 3. (STXfilms via AP)
2 of 8
This image released by STXfilms shows Mark Wahlberg in a scene from "Mile 22," in theaters on Aug. 3. (STXfilms via AP)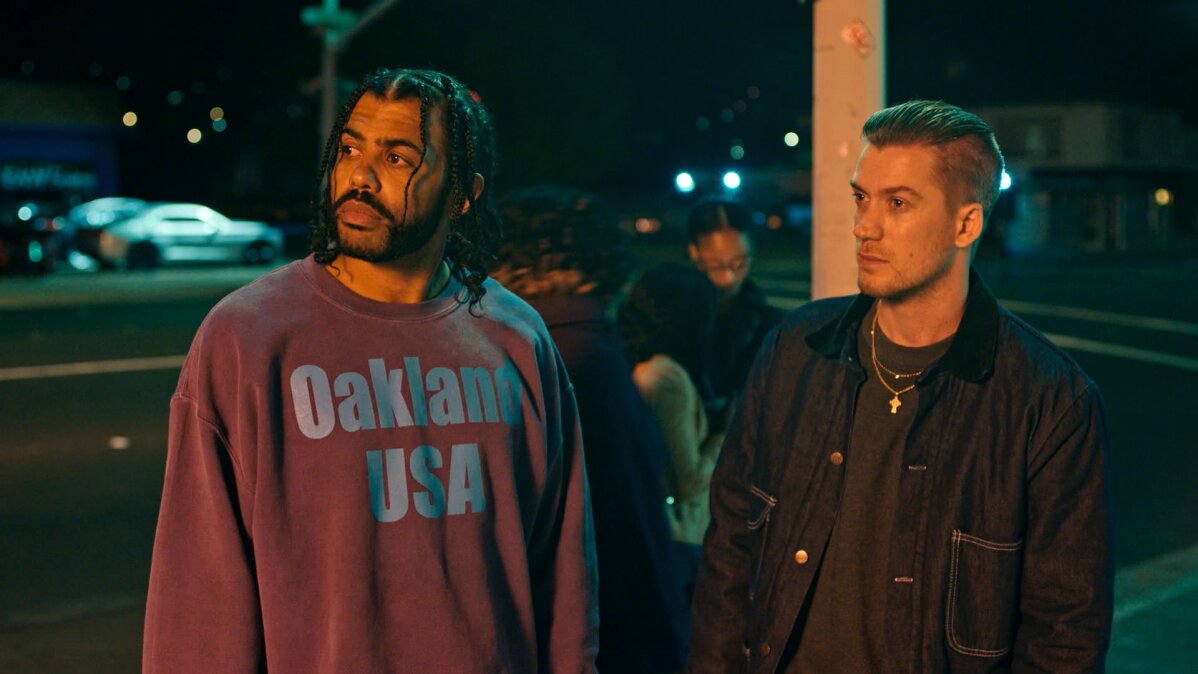 3 of 8

|
This image released by Lionsgate shows Rafael Casal, right, and Daveed Diggs, in a scene from "Blindspotting," in theaters on July 27. (Lionsgate via AP)
3 of 8
This image released by Lionsgate shows Rafael Casal, right, and Daveed Diggs, in a scene from "Blindspotting," in theaters on July 27. (Lionsgate via AP)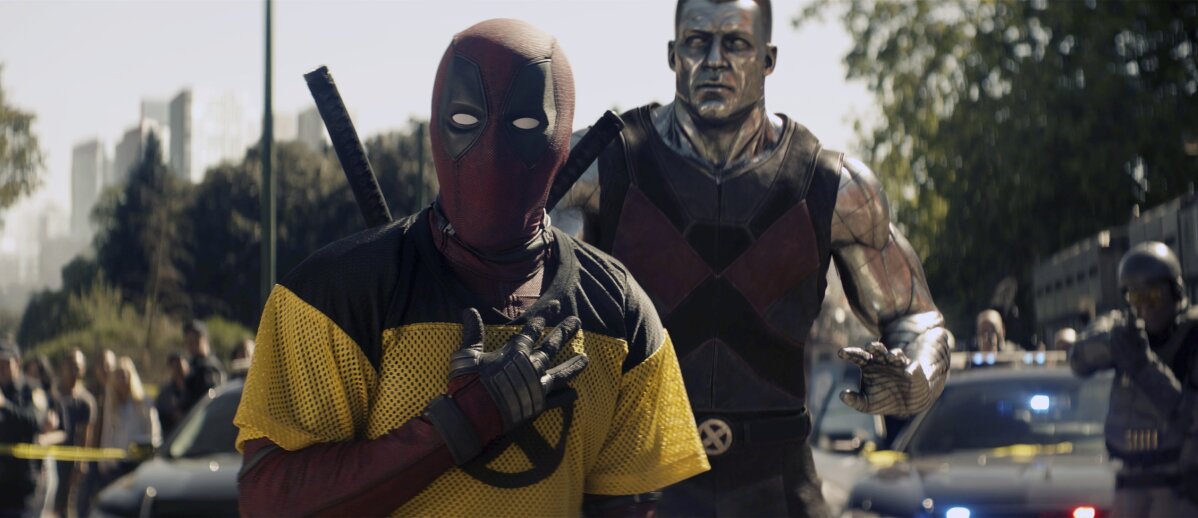 4 of 8

|
This image released by 20th Century Fox shows a scene from "Deadpool 2," premiering on May 18. (20th Century Fox via AP)
4 of 8
This image released by 20th Century Fox shows a scene from "Deadpool 2," premiering on May 18. (20th Century Fox via AP)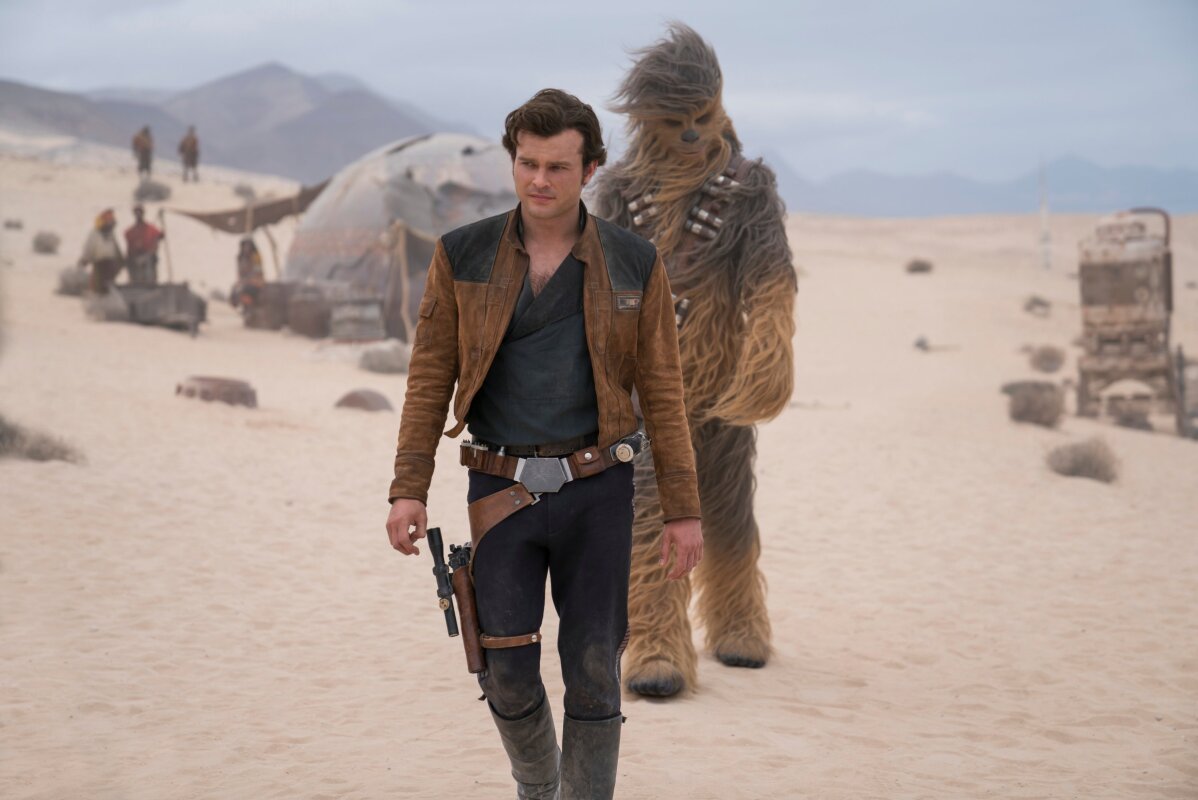 5 of 8

|
In this image released by Lucasfilm, Alden Ehrenreich and Joonas Suotamo appear in a scene from "Solo: A Star Wars Story," in theaters on May 25. (Jonathan Olley/Lucasfilm via AP)
5 of 8
In this image released by Lucasfilm, Alden Ehrenreich and Joonas Suotamo appear in a scene from "Solo: A Star Wars Story," in theaters on May 25. (Jonathan Olley/Lucasfilm via AP)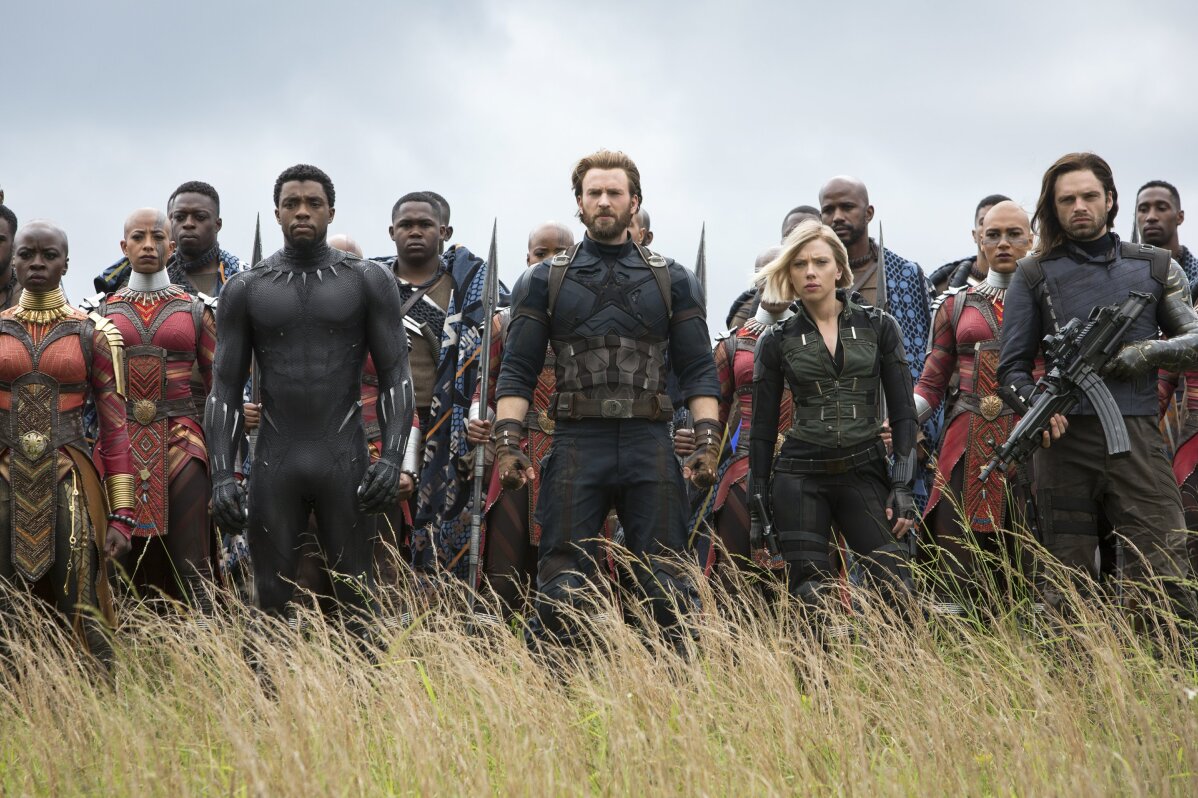 6 of 8

|
This image released by Marvel Studios shows, front row from left, Danai Gurira, Chadwick Boseman, Chris Evans, Scarlet Johansson and Sebastian Stan in a scene from "Avengers: Infinity War," premiering on April 27. (Chuck Zlotnick/Marvel Studios via AP)
6 of 8
This image released by Marvel Studios shows, front row from left, Danai Gurira, Chadwick Boseman, Chris Evans, Scarlet Johansson and Sebastian Stan in a scene from "Avengers: Infinity War," premiering on April 27. (Chuck Zlotnick/Marvel Studios via AP)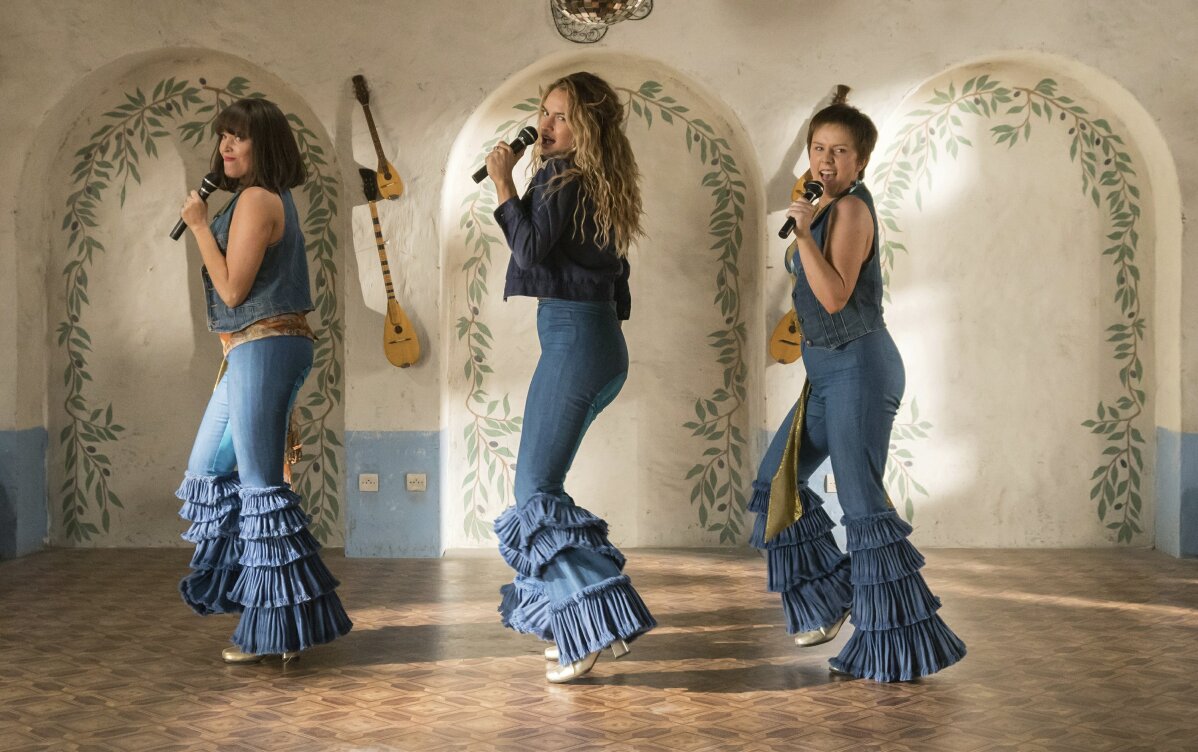 7 of 8

|
This image released by Universal Pictures shows, from left, Jessica Keenan Wynn, Lily James and Alexa Davies in a scene from "Mamma Mia! Here We Go Again," in theaters on July 20. (Jonathan Prime/Universal Pictures via AP)
7 of 8
This image released by Universal Pictures shows, from left, Jessica Keenan Wynn, Lily James and Alexa Davies in a scene from "Mamma Mia! Here We Go Again," in theaters on July 20. (Jonathan Prime/Universal Pictures via AP)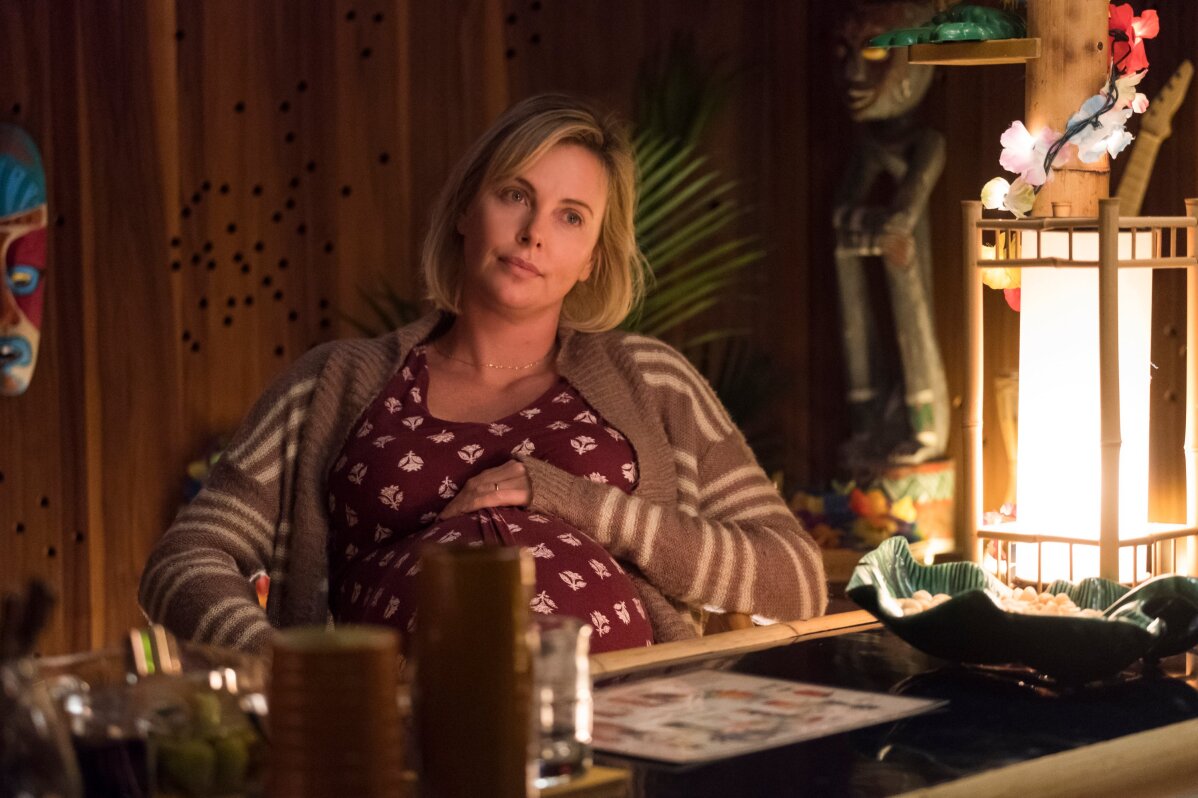 8 of 8

|
This image released by Focus Features shows Charlize Theron in a scene from "Tully," in theaters on May 4. (Kimberly French/Focus Features via AP)
8 of 8
This image released by Focus Features shows Charlize Theron in a scene from "Tully," in theaters on May 4. (Kimberly French/Focus Features via AP)
LOS ANGELES (AP) — Dates are subject to change.
APRIL
"Avengers: Infinity War" (April 27) — The ultimate superhero mash-up, Iron Man, Black Panther, Captain America, Star Lord and all your Marvel favorites assemble to face the mad titan Thanos.
"The Week Of" (on Netflix April 27) — Adam Sandler is the middle-class father of the bride and Chris Rock the wealthy father of the groom in this wedding comedy.
ALSO PLAYING: "Kings" (April 27); "Disobedience" (April 27); "Duck Butter" (April 27); "Ava" (April 27).
MAY
"Overboard" (May 4) — The classic Goldie Hawn and Kurt Russell comedy gets a reboot, and a gender swap, with Anna Faris in the Russell role opposite Eugenio Derbez.
"Tully" (May 4) — The "Juno" team (Jason Reitman and Diablo Cody) are behind this film about a mother of three (Charlize Theron) and her night nanny (Mackenzie Davis).
"RBG" (May 4) — A revealing and often funny documentary about Supreme Court Justice Ruth Bader Ginsburg.
"Breaking In" (May 11) —Gabrielle Union has to defend her family from home invaders.
"Life of the Party" (May 11) — A newly single housewife (Melissa McCarthy) goes back to college, with her daughter, to try to reclaim her life.
"The Seagull" (May 11) —Saoirse Ronan and Annette Bening star in an adaptation of the classic Anton Chekov play.
"Book Club" (May 18) — Jane Fonda, Diane Keaton, Candice Bergen and Mary Steenburgen play lifelong friends, and book club members, who are unexpectedly affected when they crack open "Fifty Shades of Grey."
"Deadpool 2" (May 18) —Ryan Reynolds returns as the hilariously irreverent Marvel character, who's got a new foe in Cable (Josh Brolin).
"Show Dogs" (May 18) — Will Arnett teams up with some crime-fighting dogs.
"On Chesil Beach" (May 18) —Saoirse Ronan stars in an adaptation of the Ian McEwan romance set in 1962.
"2001: A Space Odyssey" (May 18) — The Stanley Kubrick classic is returning to theaters in a new, un-remastered 70mm print.
"First Reformed" (May 18) — "Taxi Driver" scribe Paul Schrader directs this tension-filled drama about a grieving pastor (Ethan Hawke) and a woman (Amanda Seyfried) at his church.
"Solo: A Star Wars Story" (May 25) — The origins of Star Wars' favorite scruffy-looking scoundrel Han Solo (Alden Ehrenreich) are explored, including how he met Lando (Donald Glover) and Chewbacca.
ALSO PLAYING: "Revenge" (Theaters and On Demand May 11); "Boom for Real: The Late Teenage Years of Jean-Michel Basquait" (May 11); "Lu Over the Wall" (May 11); "Mountain" (May 11); "Sollers Point" (May 11); "Cargo" (on Netflix May 18); "How to Talk to Girls at Parties" (May 18); "Pope Francis: A Man of his Word" (May 18); "Summer 1993" (May 25); "Ibiza" (on Netflix May 25); "Woman Walks Ahead" (on DirectTV May 31).
JUNE
"Action Point" (June 1) —Johnny Knoxville pulls some crazy stunts at a purposefully dangerous amusement park.
"Adrift" (June 1) — Based on a true story, a young couple (Shailene Woodley and Sam Claflin) on a deep sea sailing adventure attempt to survive a catastrophic hurricane and its aftermath.
"A Kid Like Jake" (June 1) — Parents Claire Danes and Jim Parsons grapple with the apparent gender nonconformity of their four-year-old son.
"Ocean's 8" (June 8) — All-star cast? Check. High-stakes heist? Check. Sounds like an Ocean's movie, but with a little twist — women. Starring Sandra Bullock, Cate Blanchett, Anne Hathaway, Rihanna, Mindy Kaling, Sarah Paulson, Helena Bonham Carter and Awkwafina.
"Won't You Be My Neighbor" (June 8) — Put on your comfy sneakers and cardigan for this documentary about Mister Fred Rogers, from Academy Award-winner Morgan Neville.
"Hotel Artemis" (June 8) — Jodie Foster runs a hospital for criminals in a futuristic Los Angeles action-thriller. With Sterling K. Brown and Jeff Goldblum.
"The Incredibles 2" (June 15) — Get your supersuit ready, the Incredibles are back, and Mr. Incredible has to stay with the kids (and baby Jack-Jack) while Elastigirl is out saving the world.
"Gotti" (June 15) — John Travolta stars as mob boss John Gotti, with Kelly Preston playing his wife.
"Tag" (June 15) — A group of adult friends (Ed Helms, Jake Johnson, Rashida Jones, Isla Fisher) continue the tradition of their annual, competitive game of tag.
"Eating Animals" (June 15) — Natalie Portman-narrated and produced documentary based on Jonathan Safran Foer's book.
"Set It Up" (on Netflix June 15) — Young assistants try to make their lives better by setting up their cruel bosses. With Lucy Liu and Taye Diggs.
"Jurassic World: Fallen Kingdom" (June 22) — Owen (Chris Pratt) and Clare (Bryce Dallas Howard) travel back to Isla Nublar to save the remaining dinosaurs from a volcano.
"Under the Silver Lake" (June 22) — A kooky Los Angeles-set odyssey from the director of "It Follows" about a guy (Andrew Garfield) searching for a disappeared girl (Riley Keough).
"Sicario: Day of the Soldado" (June 29) — Josh Brolin and Benicio Del Toro take on drug cartels responsible for smuggling terrorists across the border in this sequel.
"Uncle Drew" (June 29) — "Get Out" scene-stealer Lil Rel Howery stars in this comedy about a Harlem basketball tournament.
"The Hustle" (June 29) — A remake of "Dirty Rotten Scoundrels" with Anne Hathaway and Rebel Wilson.
ALSO PLAYING: "American Animals" (June 1); "Upgrade" (June 1); "Hearts Beat Loud" (June 8); "Alex Strangelove" (on Netflix June 8); "Hereditary" (June 8); "Loving Pablo" (June 15); "The Year of Spectacular Men" (June 15); "SuperFly" (June 15); "Boundaries" (June 22); "Damsel" (June 22); "Graduates" (on Netflix June 29); "The King" (June 22 in NY, June 29 in LA); "Leave No Trace" (June 29); "Valley Girl" (June 29); "Three Identical Strangers" (June 29).
JULY
"Ant-Man and the Wasp" (July 6) — Paul Rudd is back as the shrinking superhero, now with a possible partner in Evangeline Lilly's The Wasp.
"Sorry to Bother You" (July 6) — A Sundance breakout, this Oakland-set sci-fi comedy stars Lakeith Stanfield as a telemarketer opposite Tessa Thompson and Armie Hammer.
"Whitney" (July 6) —A documentary from Kevin Macdonald that explores the life of Whitney Houston with the support of her estate.
"Hotel Transylvania 3: Summer Vacation" (July 13) — Dracula (Adam Sandler) takes his family on a cruise. With Mel Brooks, Selena Gomez.
"Skyscraper" (July 13) — Framed and on the run, Dwayne Johnson has to save his wife and kids from the world's tallest building which also happens to be on fire.
"Eighth Grade" (July 13) — A 13-year-old girl navigates her last week of middle school in Bo Burnham's directorial debut.
"The Equalizer 2" (July 20) — Denzel Washington reprises his role as gun for hire Robert McCall.
"Mamma Mia: Here We Go Again!" (July 20) — Pack your bags to spend another ABBA-filled summer in the Greek isles with a pregnant Sophie (Amanda Seyfried) who learns about her mom Donna's youth. With Meryl Streep, Cher and Lily James.
"Blindspotting" (July 20) — A police shooting tests a friendship in this Oakland-set drama.
"Mission: Impossible — Fallout" (July 27) — Tom Cruise returns as agent Ethan Hunt in the sixth installment in the franchise.
ALSO PLAYING: "The First Purge" (July 4); "The Legacy of a Whitetail Deer Hunter" (on Netflix July 6); "Don't Worry He Won't Get Far on Foot" (July 13); "Generation Wealth" (July 20); "Teen Titans Go! To the Movies" (July 27); "Scotty and the Secret History of Hollywood" (July 27).
AUGUST
"The Darkest Minds" (August 3) —When teenagers get superpowers, the government turns against them in this sci-fi actioner based on the Alexandra Bracken novel. With Amandla Stenberg and Mandy Moore.
"Disney's Christopher Robin" (August 3) — A grown-up Christopher Robin (Ewan McGregor) is visited by some old friends. Jim Cummings voices Pooh.
"Mile 22" (August 3) —Mark Walhberg re-teams with director Peter Berg for this actioner about an American intelligence officer and the police officer he has to protect.
"The Spy Who Dumped Me" (August 3) — Two friends (Mila Kunis and Kate McKinnon) get entangled in a high-stakes international conspiracy in this comedy.
"The Wife" (August 3) — Glenn Close and Jonathan Pryce star in a marital drama based on Meg Wolitzer's book.
"The Meg" (August 10) —It's Jason Statham and a giant shark. Enough said.
"BlacKkKlansman" (August 10) — Filmmaker Spike Lee tells the story of a detective (John David Washington) and his partner (Adam Driver) who go undercover to infiltrate the Ku Klux Klan.
"The Happytime Murders" (August 17) — In a world where puppets and humans co-exist, two odd-couple cops (one human, one puppet) band together to solve a crime. With Melissa McCarthy, Maya Rudolph and Joel McHale.
"Crazy Rich Asians" (August 17) — An American woman (Constance Wu) gets transported into a world of excess when she flies to Singapore to meet her boyfriend's family in this adaptation of Kevin Kwan's popular book.
"Juliet, Naked" (August 17) — A romantic comedy with Rose Byrne, Chris O'Dowd and Ethan Hawke as an elusive rocker.
"Slender Man" (August 24) — The terrifying boogeyman with the featureless face is coming to haunt theaters.
ALSO PLAYING: "The Miseducation of Cameron Post" (August 3); "Like Father"(on Netflix August 3); "Searching" (August 3); "The Guernsey Literary and Potato Peel Pie Society" (on Netflix August 10); "A.X.L" (August 10); "Madeline's Madeline" (August 10); "Alpha" (August 17); "To All the Boys I've Loved Before" (on Netflix August 17); "Dog Days" (August 10); "Captive State" (August 17); "Three Seconds" (August 17); "Replicas" (August 24); "The Bookshop" (August 24); "Papillon" (August 24); "Kin" (August 31); "The Little Stranger" (August 31).