New Taiwan performing arts center billed as largest in world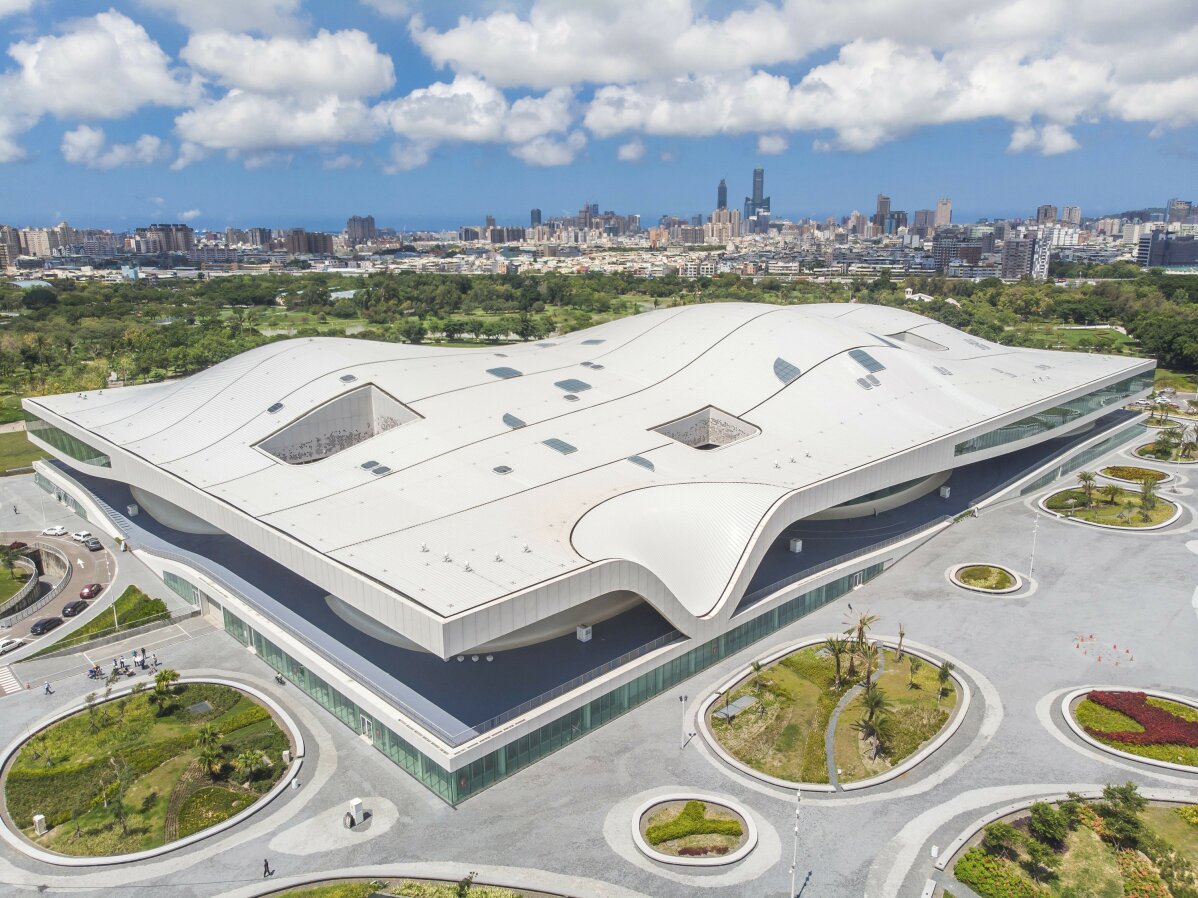 1 of 2

|
In this undated handout photo provided Nov. 5, 2018, by the National Kaohsiung Center for the Arts, the National Kaohsiung Center for the Arts designed by Dutch architect Francine Houben is seen in Kaohsiung in southern Taiwan. A sprawling complex of four theaters billed as the biggest performing arts center in the world has opened in southern Taiwan. (National Kaohsiung Center for the Arts via AP)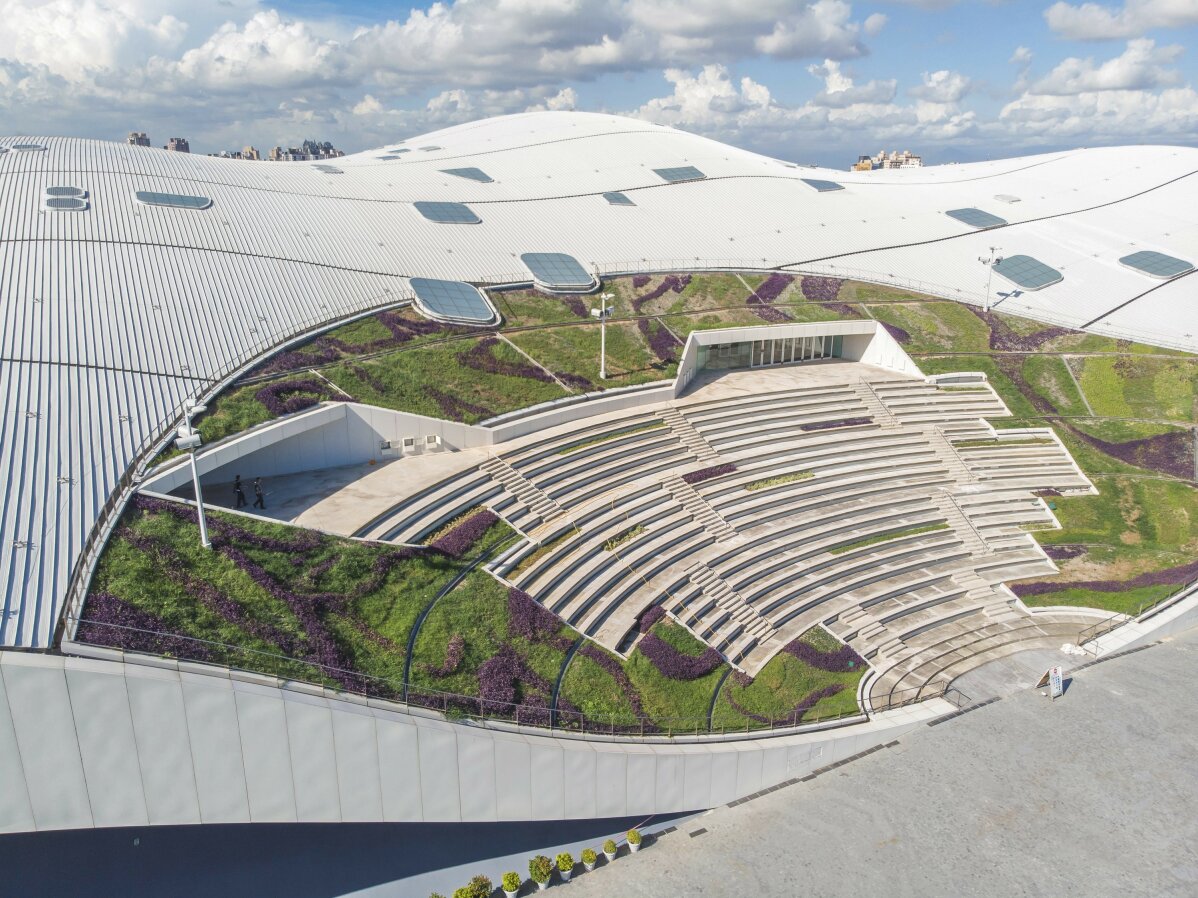 2 of 2

|
In this undated handout photo provided Nov. 5, 2018, by the National Kaohsiung Center for the Arts, the National Kaohsiung Center for the Arts designed by Dutch architect Francine Houben is seen in Kaohsiung in southern Taiwan. A sprawling complex of four theaters billed as the biggest performing arts center in the world has opened in southern Taiwan. (National Kaohsiung Center for the Arts via AP)
New Taiwan performing arts center billed as largest in world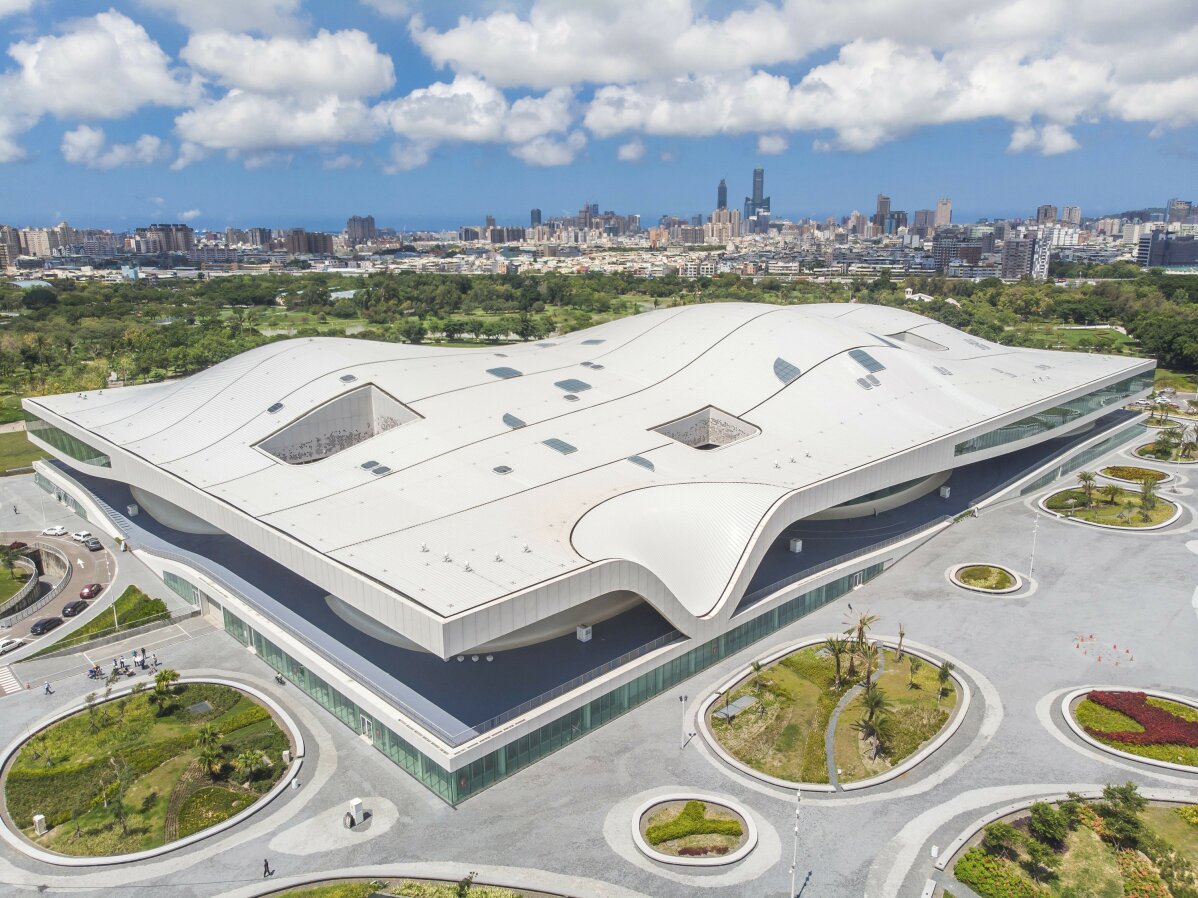 1 of 2

|
In this undated handout photo provided Nov. 5, 2018, by the National Kaohsiung Center for the Arts, the National Kaohsiung Center for the Arts designed by Dutch architect Francine Houben is seen in Kaohsiung in southern Taiwan. A sprawling complex of four theaters billed as the biggest performing arts center in the world has opened in southern Taiwan. (National Kaohsiung Center for the Arts via AP)
1 of 2
In this undated handout photo provided Nov. 5, 2018, by the National Kaohsiung Center for the Arts, the National Kaohsiung Center for the Arts designed by Dutch architect Francine Houben is seen in Kaohsiung in southern Taiwan. A sprawling complex of four theaters billed as the biggest performing arts center in the world has opened in southern Taiwan. (National Kaohsiung Center for the Arts via AP)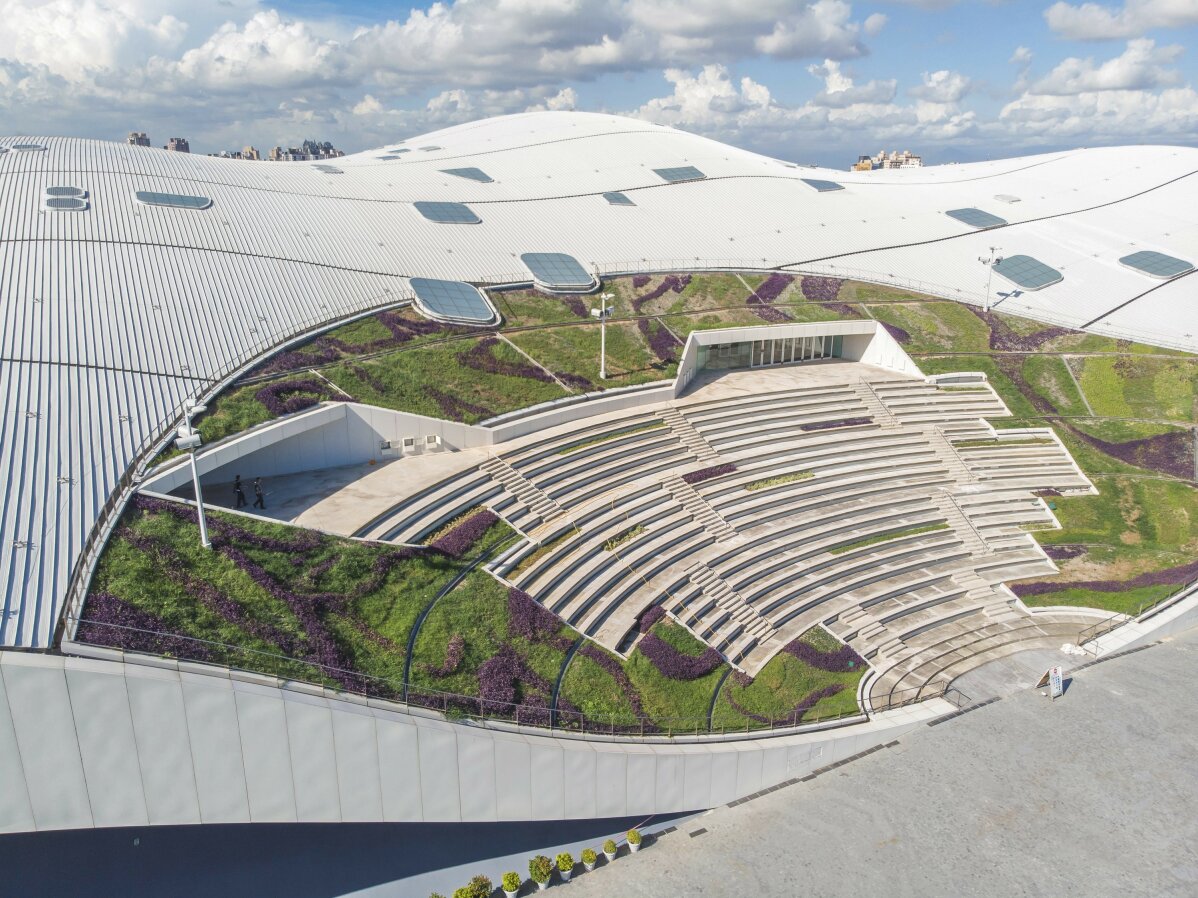 2 of 2

|
In this undated handout photo provided Nov. 5, 2018, by the National Kaohsiung Center for the Arts, the National Kaohsiung Center for the Arts designed by Dutch architect Francine Houben is seen in Kaohsiung in southern Taiwan. A sprawling complex of four theaters billed as the biggest performing arts center in the world has opened in southern Taiwan. (National Kaohsiung Center for the Arts via AP)
2 of 2
In this undated handout photo provided Nov. 5, 2018, by the National Kaohsiung Center for the Arts, the National Kaohsiung Center for the Arts designed by Dutch architect Francine Houben is seen in Kaohsiung in southern Taiwan. A sprawling complex of four theaters billed as the biggest performing arts center in the world has opened in southern Taiwan. (National Kaohsiung Center for the Arts via AP)
KAOHSIUNG, Taiwan (AP) — A sprawling complex of four theaters billed as the biggest performing arts center in the world has opened in southern Taiwan.
The National Kaohsiung Center for the Arts houses a 1,981-seat concert hall, a 2,236-seat opera house, a play house and a recital hall under a single roof covering 3.3 hectares (8.2 acres).
The opening season offers a range of artistic performances. The debut installation opera "Paradise Interrupted" is an international co-production with New York's Lincoln Center Festival, the Spoleto Festival USA and the Singapore International Festival of Arts. The Berlin Philharmonic Orchestra under Gustavo Dudamel, who conducts in Taiwan for the first time, will perform in the venue's vineyard-style concert hall.
The center, which opened last month, was built over eight years at a cost of NT$10.7 billion ($350 million) on the site of a former military barracks in Kaohsiung, a southern city of about 2.8 million people. Residents still call the new center by the name of the military camp, Weiwyuing.
Performers are seeing the new venue as an opportunity.
"Not many people can say that they have performed" at Weiwyuing, said Chloe Young, a member of the Sydney Dance Company. She said it was an honor to be dancing there. "And I think it's really gonna boost my career, saying I performed in Taiwan, in an amazing theater, amazing facility, and I feel super super lucky."
The design by Dutch architecture firm Mecanoo reflects the port city's tropical location and maritime links. It includes an undulating white roof and a large public space with hoists and other cargo ship features.
"I think what is really unique is this roof, what was inspired by the banyan trees with the crown," said Francine Houben, the creative director of Mecanoo. "I had to create a really new public space specifically for Taiwan, for Kaohsiung, that catches the wind of the ocean and the ventilation of the tropical space."
The concert hall has the biggest pipe organ in Asia with 9,085 pipes. Built by a German manufacturer, its asymmetric design recalls bamboo.
"I have played many organs both in Taiwan and abroad, but this one is the biggest and the best," said organist Liu Hsin-hung.
The center also includes an outdoor amphitheater.
He Wen-jhang, a 62-year-old retired physics and chemistry teacher who lives nearby, said he prefers to the art center to another real estate development.
"Coming here to exchange views greatly influences citizens' temperament," He said. "In the past, people only rushed to factories to make a living. But now, we have a place to relax and chat to each other. This has a big impact on Kaohsiung's cultural aspect. A positive impact."