WADA eyes verdict in 2023 for Valieva Olympic doping case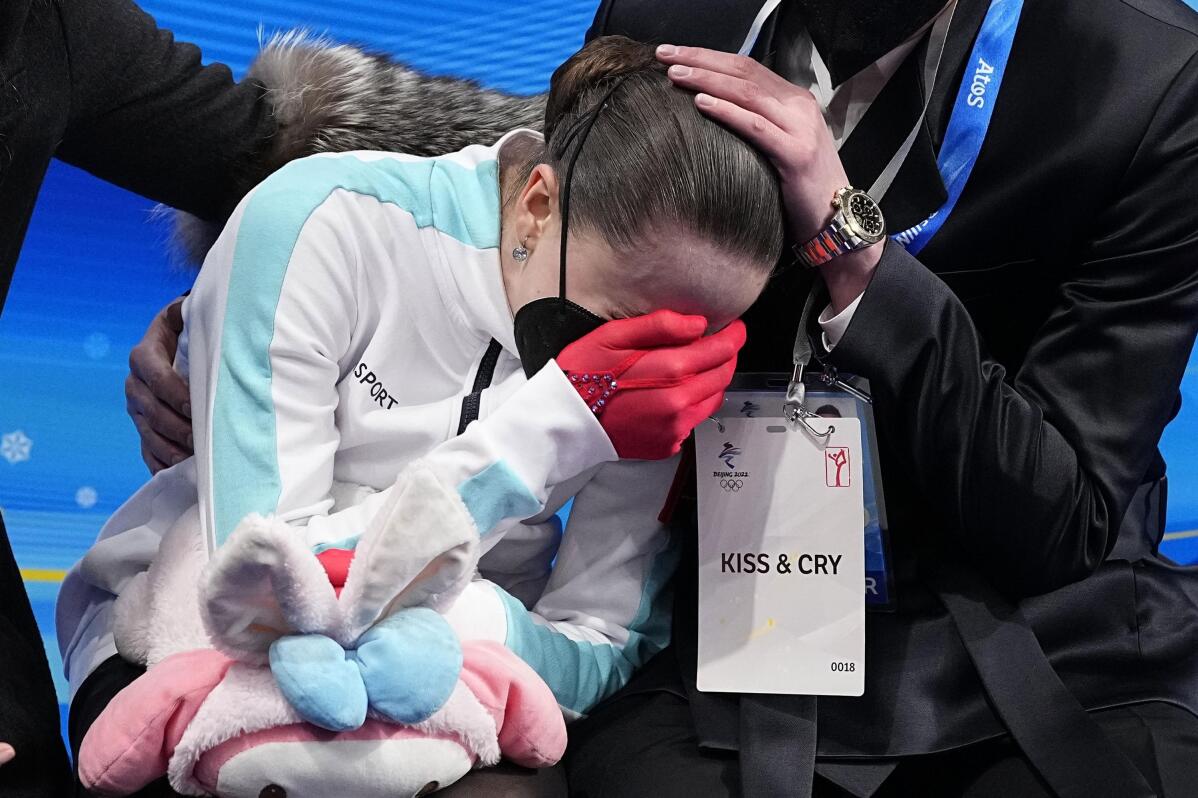 1 of 3

|
FILE -- Kamila Valieva, of the Russian Olympic Committee, reacts after competing in the women's free skate program during the figure skating competition at the 2022 Winter Olympics, on Feb. 17, 2022, in Beijing. The International Skating Union said Wednesday, Feb. 22, 2023 it has joined the World Anti-Doping Agency in filing an appeal against the decision not to ban Russian figure skater Kamila Valieva over the doping case which overshadowed last year's Winter Olympics. (AP Photo/David J. Phillip)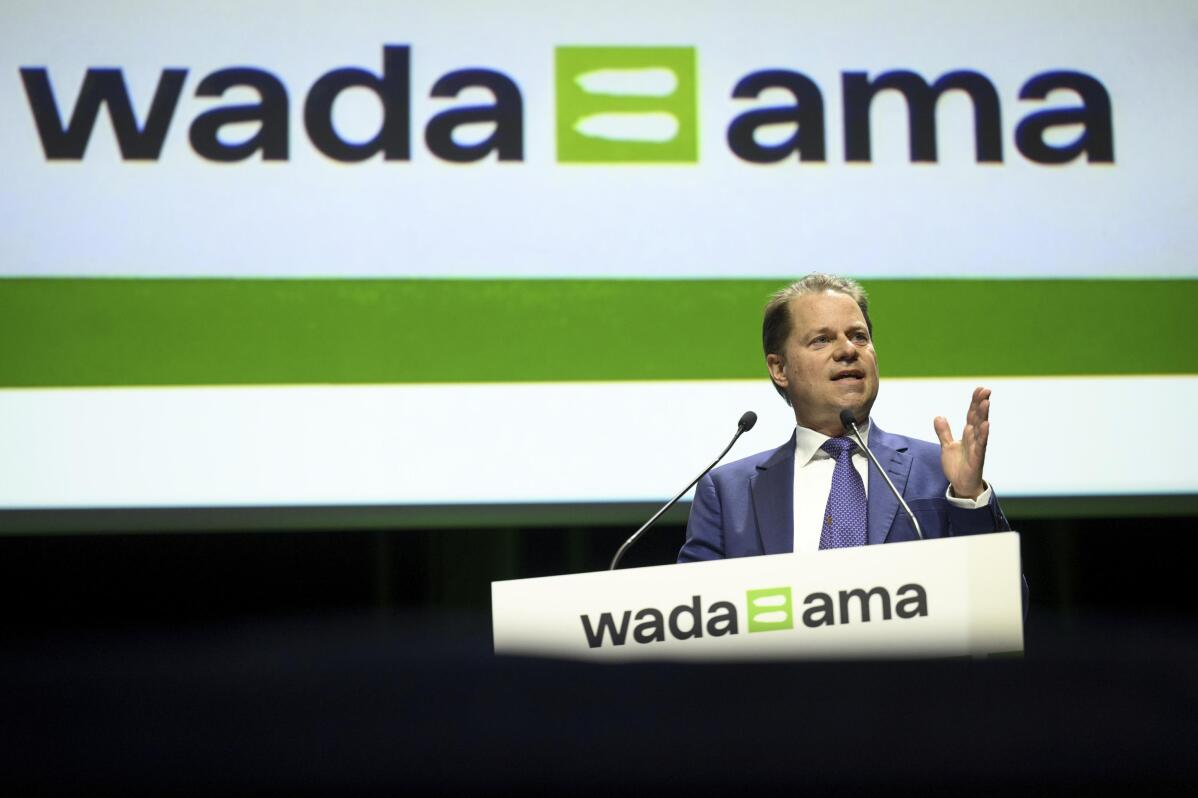 2 of 3

|
Olivier Niggli, Director General of World Anti-Doping Agency (WADA) speaks during the opening of the WADA Symposium for Anti-Doping Organizations in Lausanne, Switzerland, Tuesday, March 14, 2023. (Laurent Gillieron/Keystone via AP)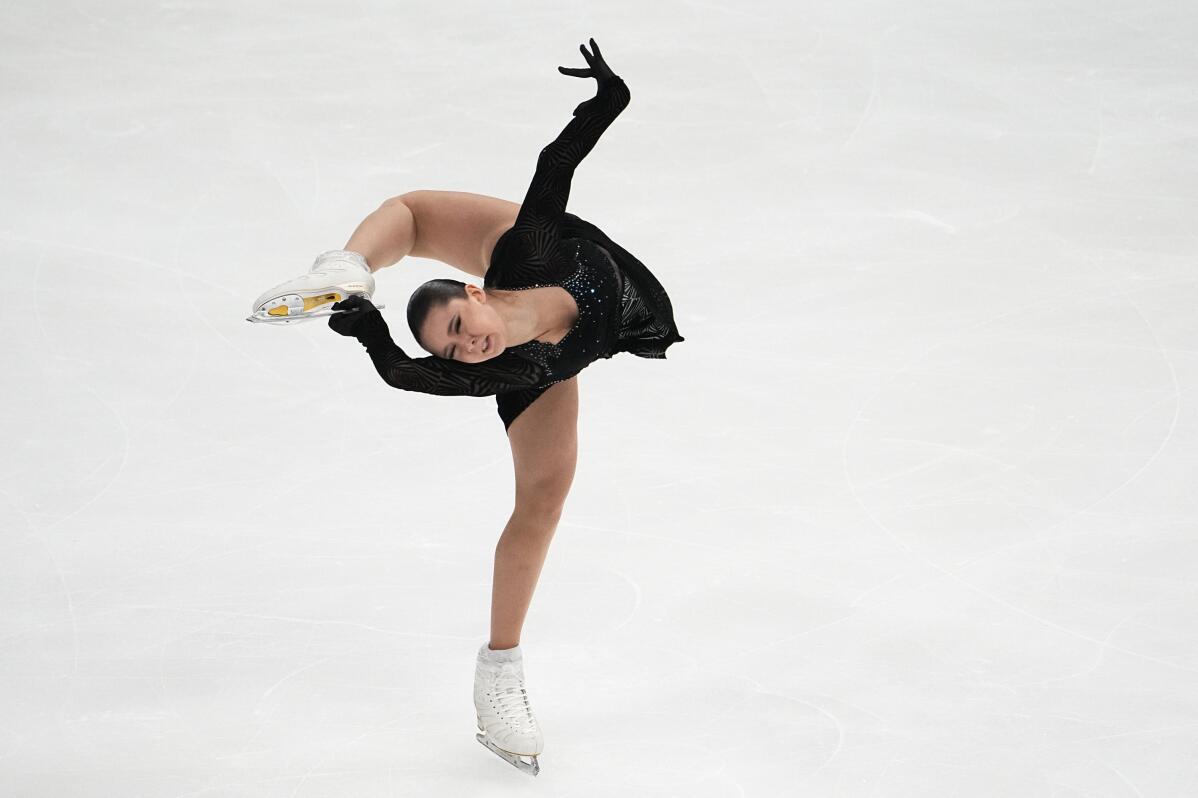 3 of 3

|
FILE - Russian Kamila Valieva competes in the women's free skate program during the figure skating competition at the 2022 Russian Figure Skating Grand Prix, the Golden Skate of Moscow, at Megasport Arena in Moscow, Russia, on Oct. 23, 2022. The World Anti-Doping Agency has appealed Russian figure skater Kamila Valieva's doping case to the Court of Arbitration for Sport and said Tuesday, Feb 21, 2023, it is seeking a four-year ban. (AP Photo/Alexander Zemlianichenko)
WADA eyes verdict in 2023 for Valieva Olympic doping case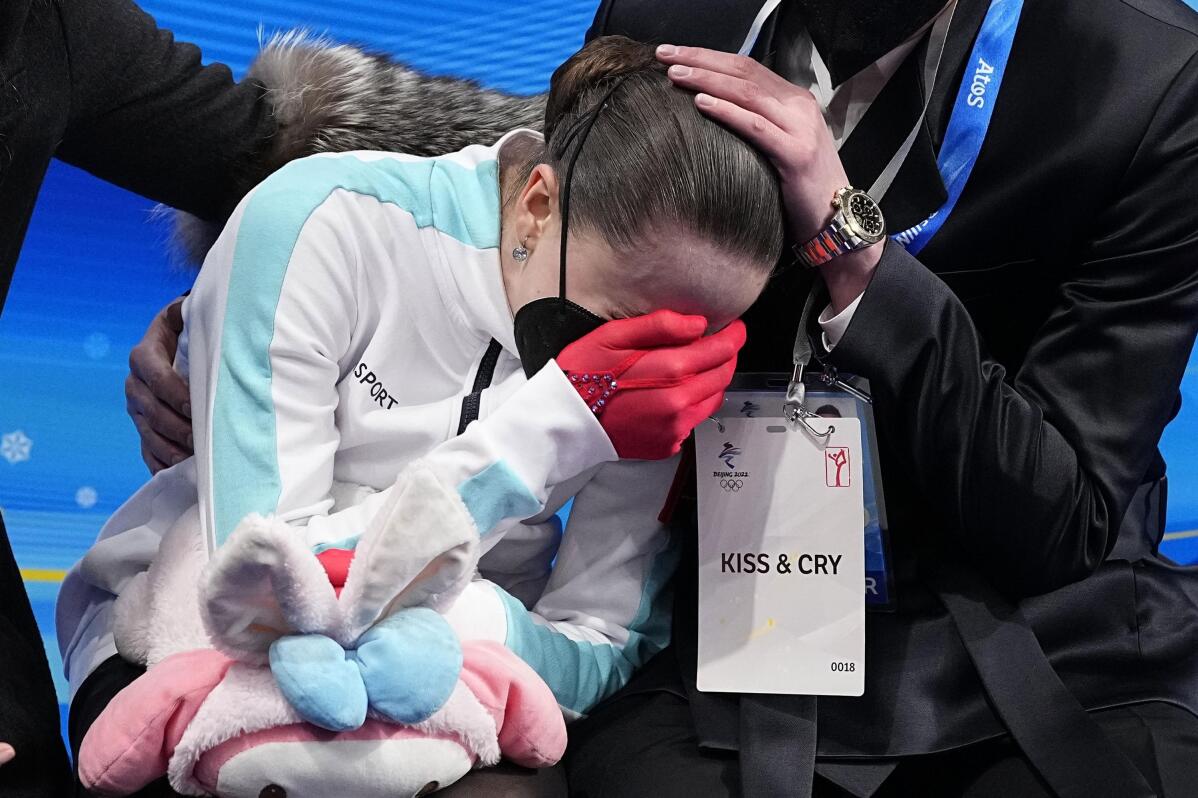 1 of 3

|
FILE -- Kamila Valieva, of the Russian Olympic Committee, reacts after competing in the women's free skate program during the figure skating competition at the 2022 Winter Olympics, on Feb. 17, 2022, in Beijing. The International Skating Union said Wednesday, Feb. 22, 2023 it has joined the World Anti-Doping Agency in filing an appeal against the decision not to ban Russian figure skater Kamila Valieva over the doping case which overshadowed last year's Winter Olympics. (AP Photo/David J. Phillip)
1 of 3
FILE -- Kamila Valieva, of the Russian Olympic Committee, reacts after competing in the women's free skate program during the figure skating competition at the 2022 Winter Olympics, on Feb. 17, 2022, in Beijing. The International Skating Union said Wednesday, Feb. 22, 2023 it has joined the World Anti-Doping Agency in filing an appeal against the decision not to ban Russian figure skater Kamila Valieva over the doping case which overshadowed last year's Winter Olympics. (AP Photo/David J. Phillip)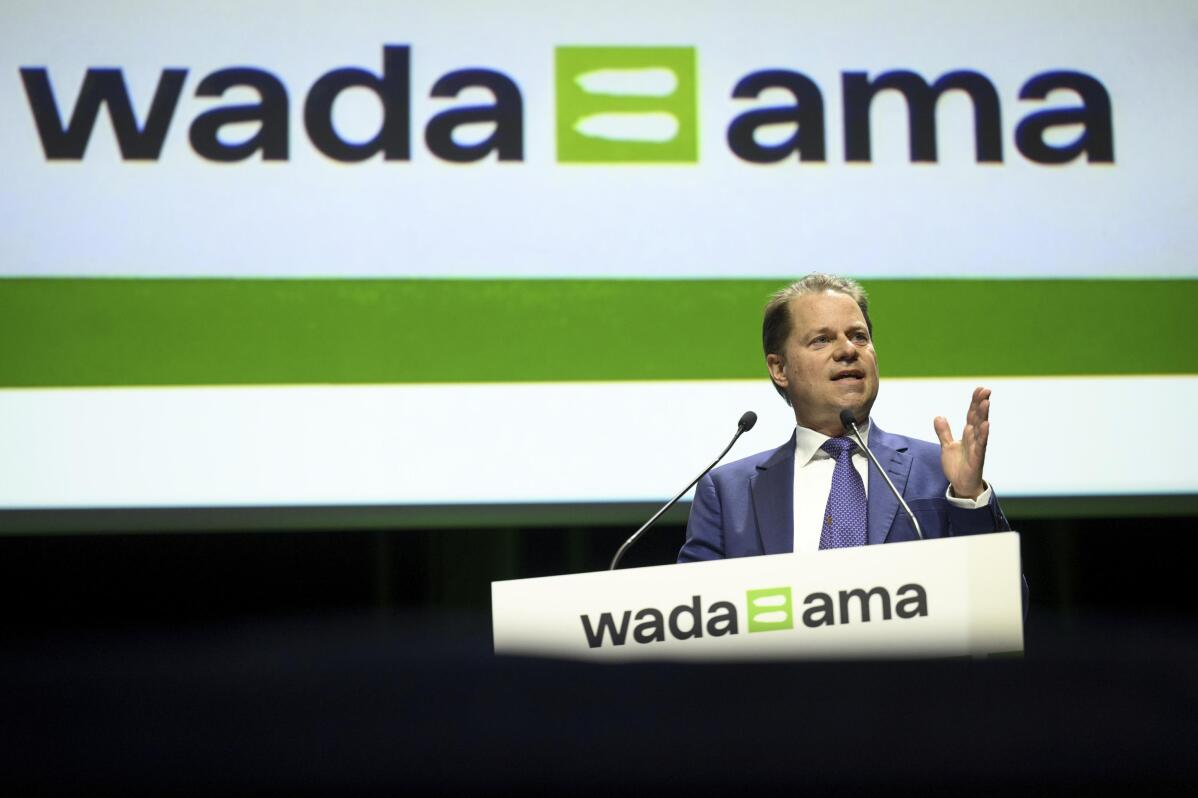 2 of 3

|
Olivier Niggli, Director General of World Anti-Doping Agency (WADA) speaks during the opening of the WADA Symposium for Anti-Doping Organizations in Lausanne, Switzerland, Tuesday, March 14, 2023. (Laurent Gillieron/Keystone via AP)
2 of 3
Olivier Niggli, Director General of World Anti-Doping Agency (WADA) speaks during the opening of the WADA Symposium for Anti-Doping Organizations in Lausanne, Switzerland, Tuesday, March 14, 2023. (Laurent Gillieron/Keystone via AP)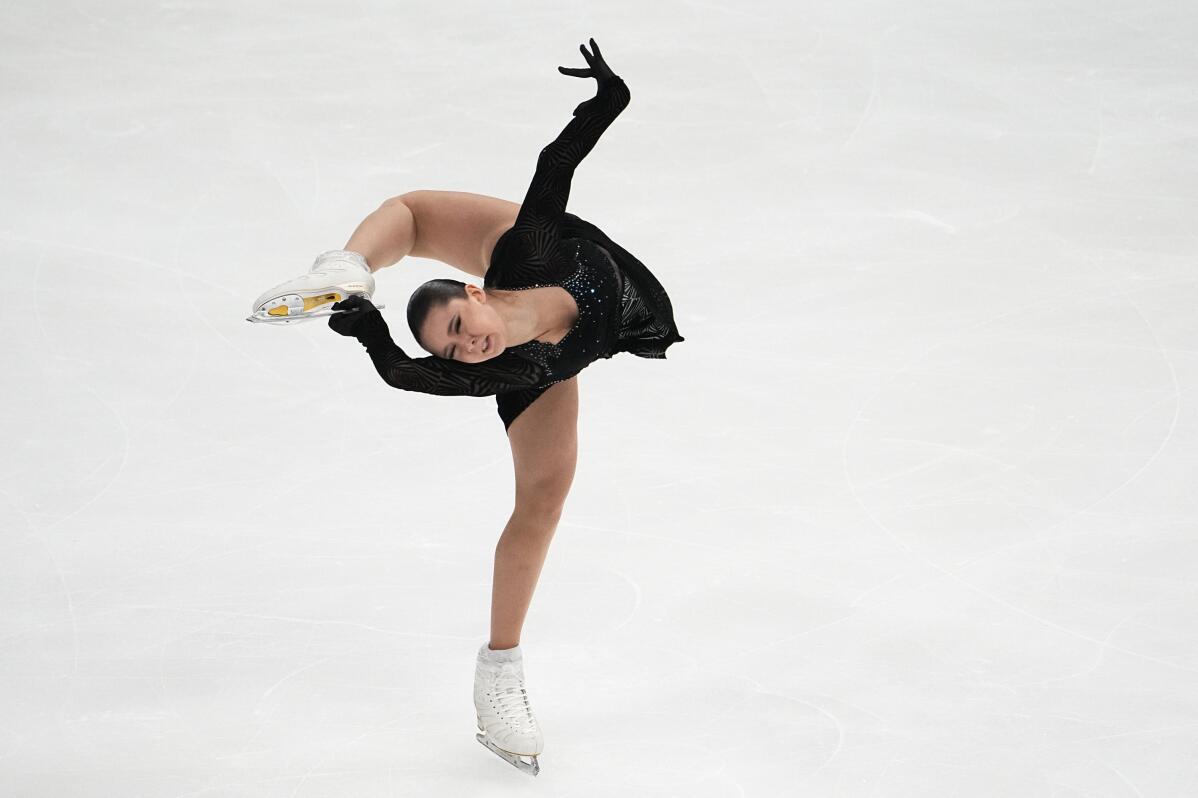 3 of 3

|
FILE - Russian Kamila Valieva competes in the women's free skate program during the figure skating competition at the 2022 Russian Figure Skating Grand Prix, the Golden Skate of Moscow, at Megasport Arena in Moscow, Russia, on Oct. 23, 2022. The World Anti-Doping Agency has appealed Russian figure skater Kamila Valieva's doping case to the Court of Arbitration for Sport and said Tuesday, Feb 21, 2023, it is seeking a four-year ban. (AP Photo/Alexander Zemlianichenko)
3 of 3
FILE - Russian Kamila Valieva competes in the women's free skate program during the figure skating competition at the 2022 Russian Figure Skating Grand Prix, the Golden Skate of Moscow, at Megasport Arena in Moscow, Russia, on Oct. 23, 2022. The World Anti-Doping Agency has appealed Russian figure skater Kamila Valieva's doping case to the Court of Arbitration for Sport and said Tuesday, Feb 21, 2023, it is seeking a four-year ban. (AP Photo/Alexander Zemlianichenko)
LAUSANNE, Switzerland (AP) — A verdict in the Olympic case of teenage figure skater Kamila Valieva could come this year, the World Anti-Doping Agency said Tuesday detailing "distrust" of how it was first handled in Russia.
Valieva's positive test for a banned heart medication in December 2021 was revealed at the Beijing Olympics several weeks later after her standout skate at age 15 helped the Russians take gold in the team event.
WADA and the International Skating Union have appealed to the Court of Arbitration for Sport against a Russian anti-doping tribunal ruling that she was not at fault.
The Russian anti-doping agency RUSADA also appealed to CAS though proposed that a reprimand was enough for Valieva, letting her remain an Olympic champion. WADA seeks a four-year ban and Olympic disqualification, which would give the team gold medal to the United States.
"I'm pretty optimistic we're going to have a decision before the end of the year," WADA director general Olivier Niggli said of the case that dominated the second week in Beijing. Valieva was allowed to skate in the women's event but a dramatic, error-filled routine left her in fourth place
Niggli acknowledged it was now a "complex case with three parties" making appeals.
"It depends on the kind of requests are put to the court," Niggli said at a news conference during WADA's annual media day in the Olympic home city Lausanne. "We are ready to proceed as quickly as possible."
CAS has not suggested a timetable for a verdict or even a hearing after a panel of three judges is selected.
The Russian ruling clearing Valieva of wrongdoing, and disqualifying her just from the Russian championships where her sample was taken, emerged only in January after WADA pushed for CAS to take over the initial case.
WADA president Witold Banka used his keynote speech Tuesday to note that "unnecessary delays" had fed a distrust of Russia's anti-doping system.
Banak also drew attention to Valieva's coach Eteri Tutberidze getting an award in January from Russian President Vladimir Putin.
"It's not a good example of how to protect athletes and children," the WADA leader said.
The WADA code of rules calls for mandatory investigations of a coach and entourage when a minor tests positive for doping.
That should be done in Russia and also is complicated, Niggli said, because "you need to have people who are ready to talk to you." ___
More AP sports: https://apnews.com/hub/sports and https://twitter.com/AP_Sports