Rising floodwaters lead to more evacuation orders in Arizona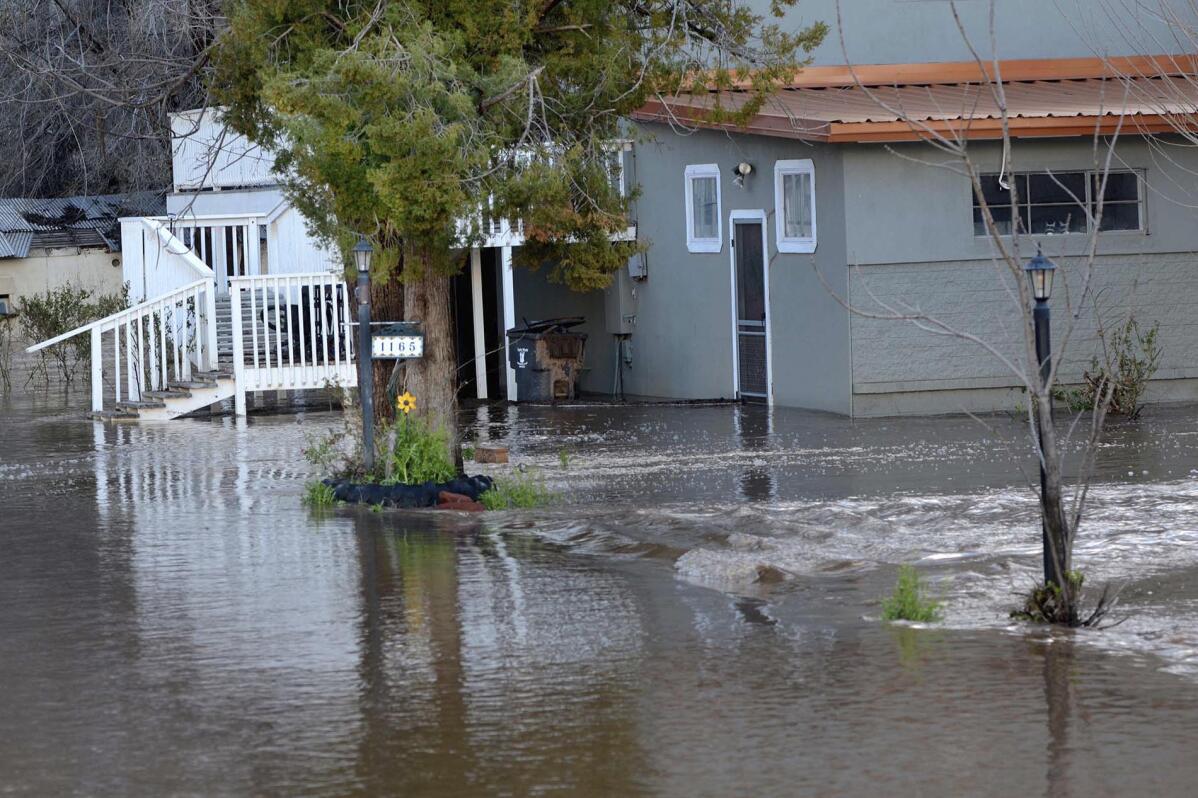 1 of 4

|
Residents in Cottonwood, Ariz., woke up to a swollen Verde River Wednesday, March 22, 2023 after a Go order was issued during the night to leave their homes by the Yavapai County Sheriff's Office. More rain is expected on Wednesday and Thursday. (Vyto Starinskas/The Daily Courier via AP)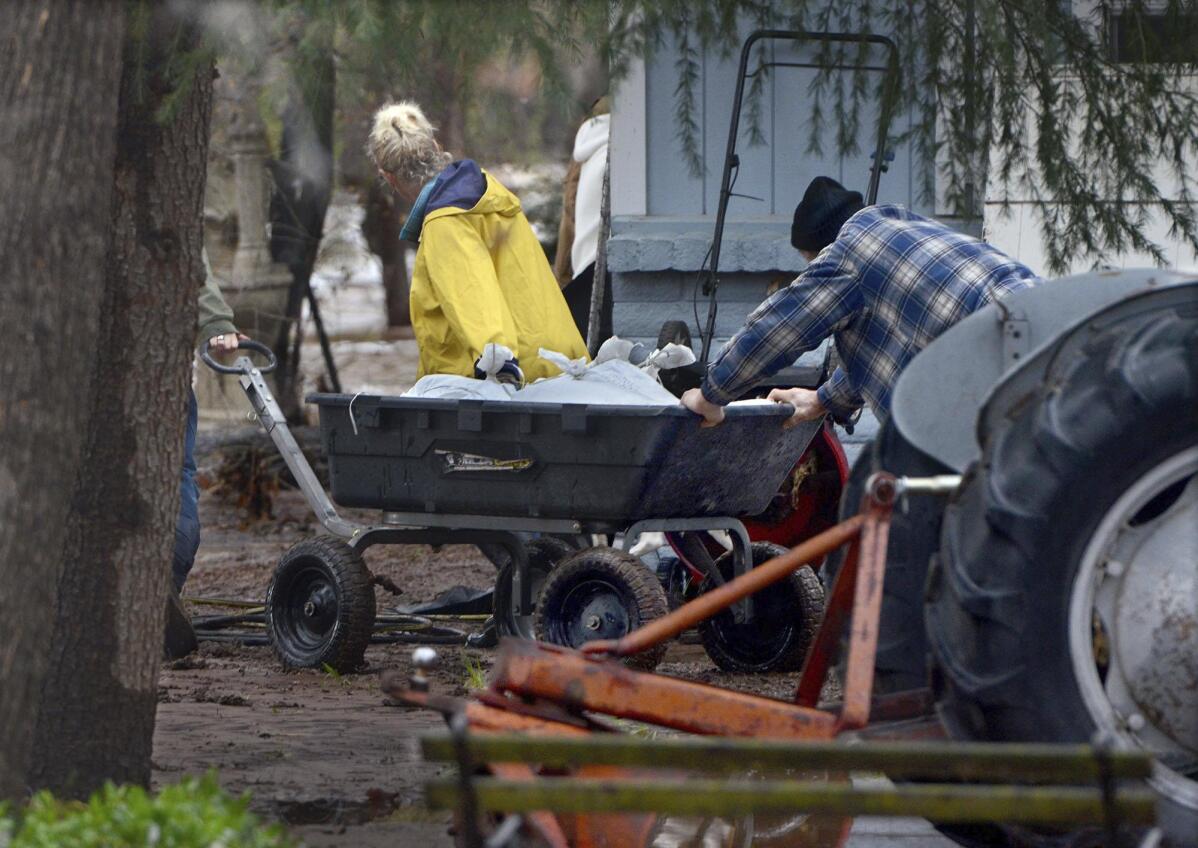 2 of 4

|
Residents move items on properties that flooded when a local creek overflowed in Lake Montezuma, Ariz., Tuesday, March 21, 2023. Evacuations were in effect in parts of north-central Arizona due to flooding. (Vyto Starinskas/The Daily Courier via AP)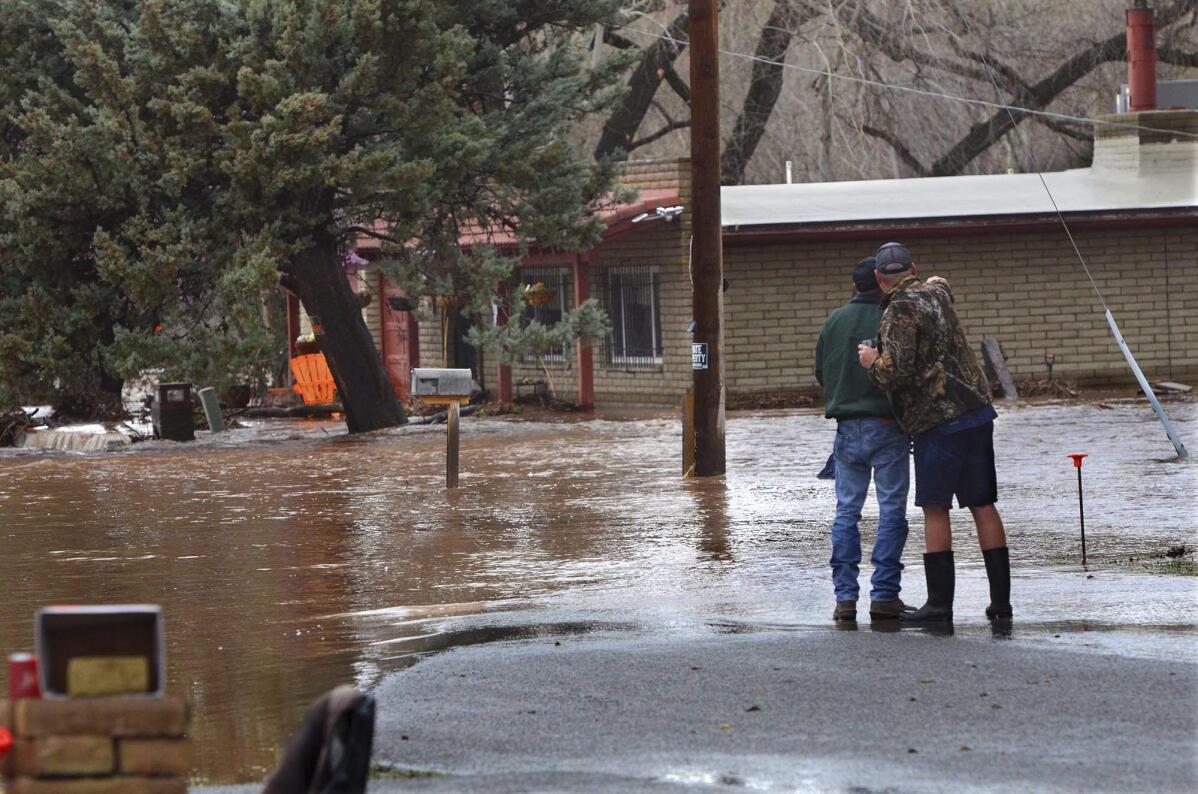 3 of 4

|
Residents look out on properties that flooded when a local creek overflowed in Lake Montezuma, Ariz., Tuesday, March 21, 2023. Evacuations were in effect in parts of north-central Arizona on Wednesday due to flooding. (Vyto Starinskas/The Daily Courier via AP)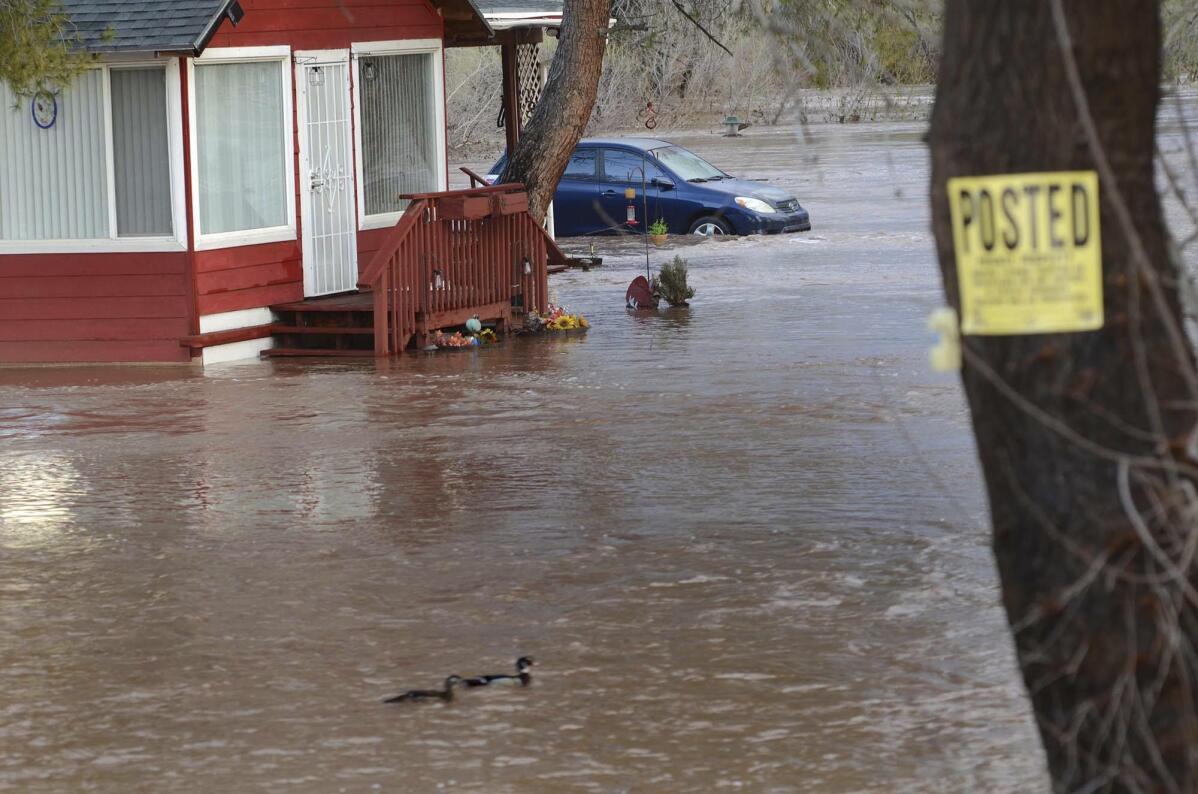 4 of 4

|
Residents in Cottonwood, Ariz., woke up to a swollen Verde River Wednesday, March 23, 2023 after a Go order was issued during the night to leave their homes by the Yavapai County Sheriff's Office. More rain is expected on Wednesday and Thursday. (Vyto Starinskas/The Daily Courier via AP)
Rising floodwaters lead to more evacuation orders in Arizona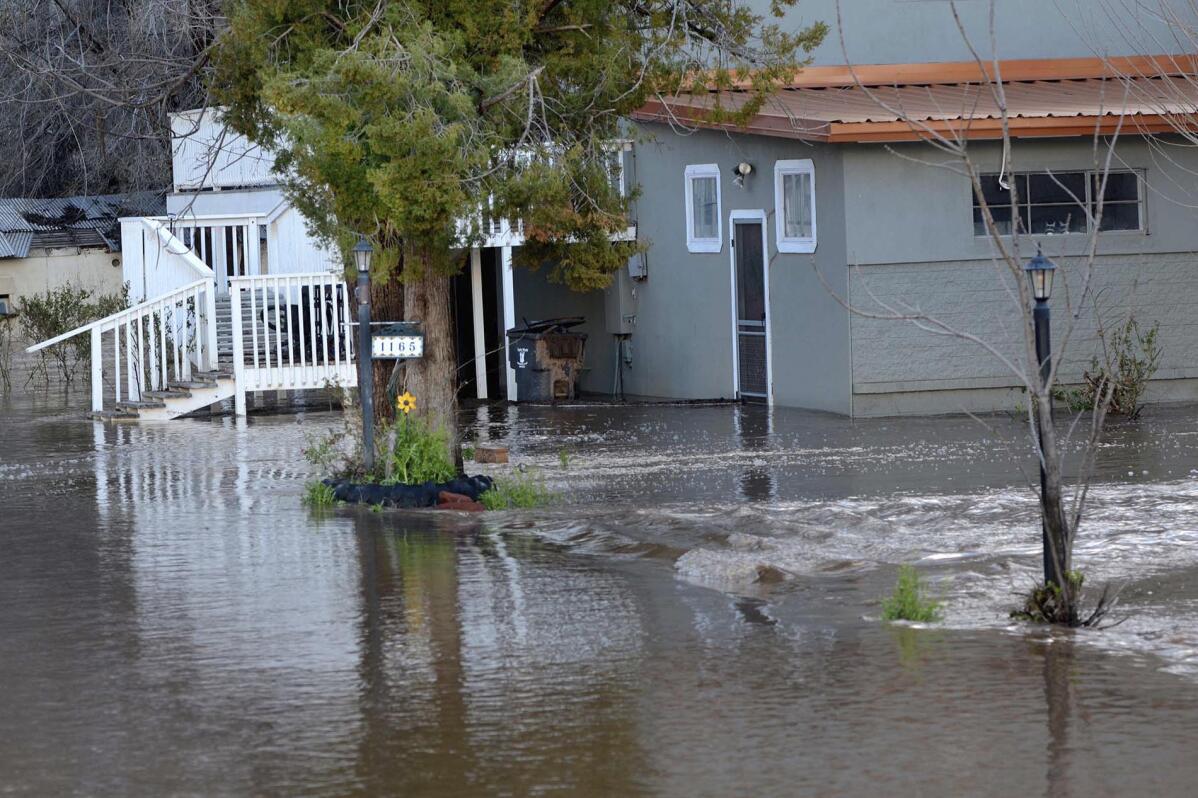 1 of 4

|
Residents in Cottonwood, Ariz., woke up to a swollen Verde River Wednesday, March 22, 2023 after a Go order was issued during the night to leave their homes by the Yavapai County Sheriff's Office. More rain is expected on Wednesday and Thursday. (Vyto Starinskas/The Daily Courier via AP)
1 of 4
Residents in Cottonwood, Ariz., woke up to a swollen Verde River Wednesday, March 22, 2023 after a Go order was issued during the night to leave their homes by the Yavapai County Sheriff's Office. More rain is expected on Wednesday and Thursday. (Vyto Starinskas/The Daily Courier via AP)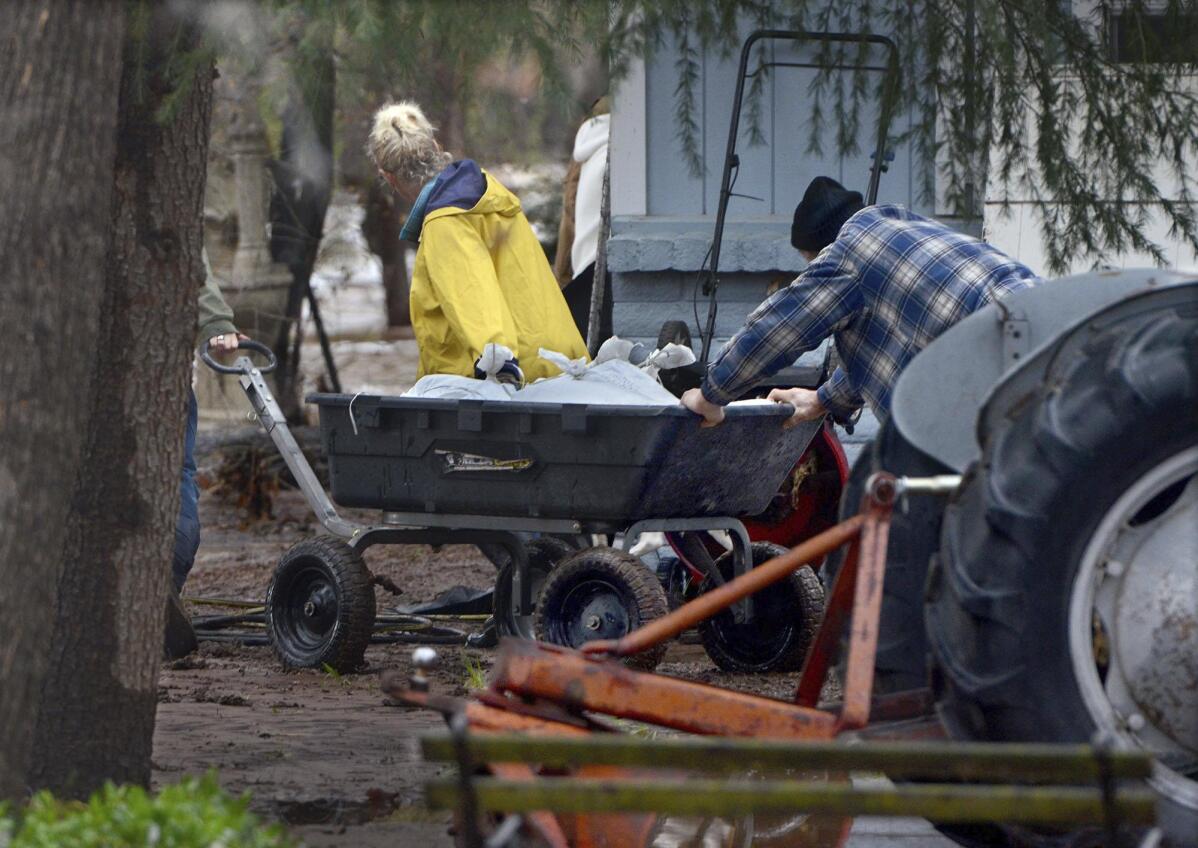 2 of 4

|
Residents move items on properties that flooded when a local creek overflowed in Lake Montezuma, Ariz., Tuesday, March 21, 2023. Evacuations were in effect in parts of north-central Arizona due to flooding. (Vyto Starinskas/The Daily Courier via AP)
2 of 4
Residents move items on properties that flooded when a local creek overflowed in Lake Montezuma, Ariz., Tuesday, March 21, 2023. Evacuations were in effect in parts of north-central Arizona due to flooding. (Vyto Starinskas/The Daily Courier via AP)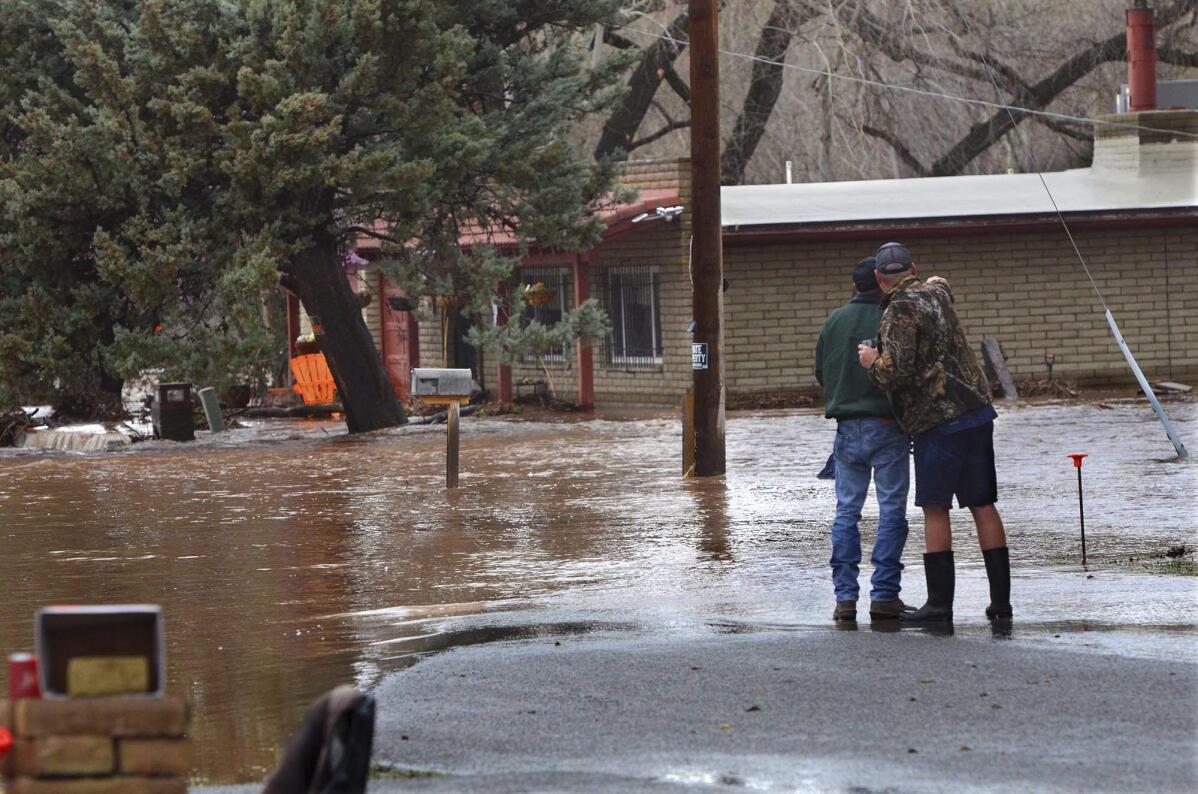 3 of 4

|
Residents look out on properties that flooded when a local creek overflowed in Lake Montezuma, Ariz., Tuesday, March 21, 2023. Evacuations were in effect in parts of north-central Arizona on Wednesday due to flooding. (Vyto Starinskas/The Daily Courier via AP)
3 of 4
Residents look out on properties that flooded when a local creek overflowed in Lake Montezuma, Ariz., Tuesday, March 21, 2023. Evacuations were in effect in parts of north-central Arizona on Wednesday due to flooding. (Vyto Starinskas/The Daily Courier via AP)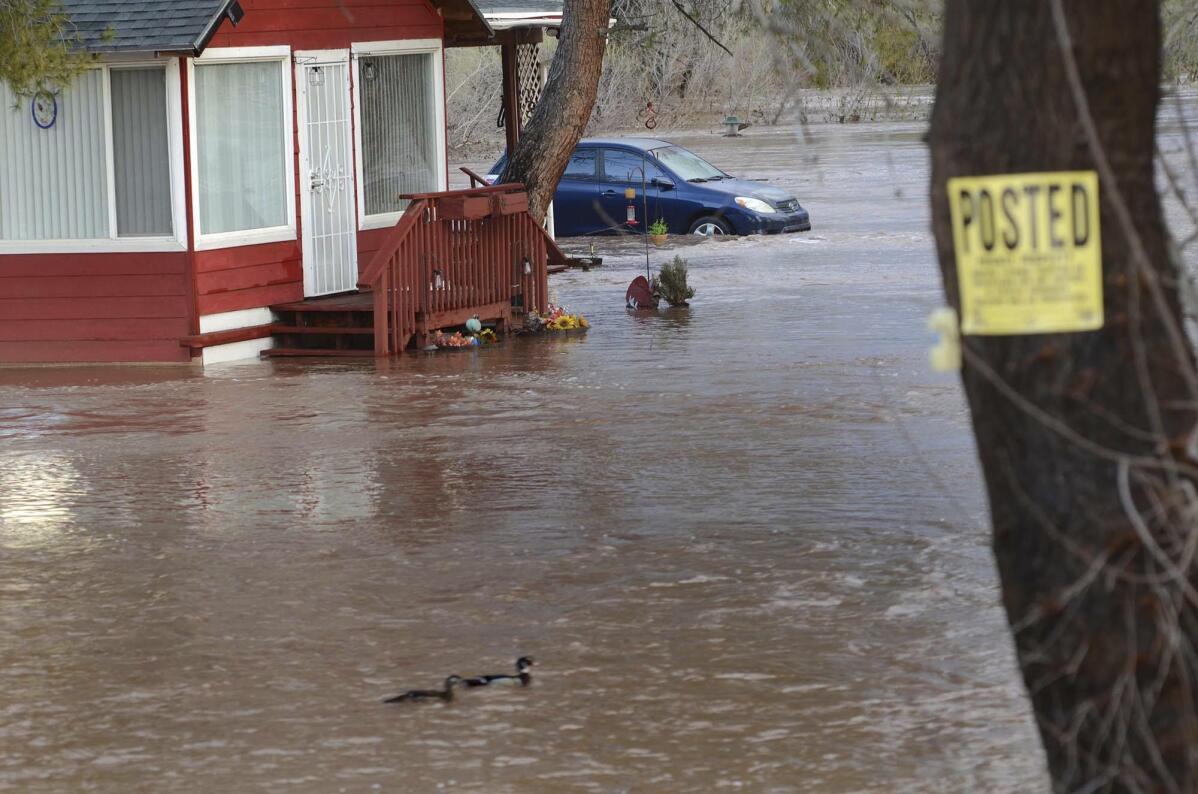 4 of 4

|
Residents in Cottonwood, Ariz., woke up to a swollen Verde River Wednesday, March 23, 2023 after a Go order was issued during the night to leave their homes by the Yavapai County Sheriff's Office. More rain is expected on Wednesday and Thursday. (Vyto Starinskas/The Daily Courier via AP)
4 of 4
Residents in Cottonwood, Ariz., woke up to a swollen Verde River Wednesday, March 23, 2023 after a Go order was issued during the night to leave their homes by the Yavapai County Sheriff's Office. More rain is expected on Wednesday and Thursday. (Vyto Starinskas/The Daily Courier via AP)
SEDONA, Ariz. (AP) — Some evacuation orders were lifted while others remained Wednesday as heavy rains began to dissipate in northern Arizona, but flooding threats lingered.
Yavapai County Sheriff's Office officials said residents in Sedona could go home after determining that Oak Creek waters had gone down enough but said they should still be prepared to evacuate if needed.
Nearby in Cornville, people at lower ground along Oak Creek were also told to consider evacuating or be ready to.
Meanwhile, residents in one area of Camp Verde were told to evacuate because of flooding in low-lying areas along the Verde River. A shelter has been set up.
For the past two days, authorities have said rising floodwaters have made some neighborhoods in the Sedona and Cottonwood areas unsafe.
Evacuations also were ordered for portions of Black Canyon City, including an RV park, along the Agua Fria River in Yavapai County.
The National Weather Service in Flagstaff said Wednesday afternoon that even though the stormy weather has appeared to wind down, there will be excessive runoff. Area creeks, streams and rivers will see higher flows. People are urged to keep away from fast-moving rivers and streams and to not try to cross any flooded roadways.
Also in Yavapai County, the city of Prescott is warning residents to stay out of certain streams and creeks because of possible contamination. The storms have increased flows in the sewer system, which transports household and commercial sewage to two wastewater facilities.
The sewer system, however, has been "stretched to its maximum capacity" because of all the storm water and snowmelt, city officials said in a news release. Crews have been trying to keep any flow in, but manholes near Granite Creek have exceeded capacity.
Officials say crews will begin disinfecting all impacted areas after the flows recede.
Weather conditions have already forced the closures of some streets and low-water crossings.
Salt River Project officials said storms have compelled the utility to increase the number of water releases from its two reservoirs on the Verde River.
The reservoirs were already more than 80% full.
Recent surveys found that snowpack on the 13,000-square-mile (34,000-square-kilometer) watershed that feeds into those Verde reservoirs is the deepest it's been in 30 years.
The Salt River Project, which serves mainly central Arizona, operates by strategically releasing water from dams on the Salt and Verde rivers into a network of canals.