Virginia agency won't release 1,700 records on Ford talks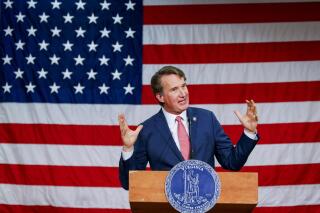 RICHMOND, Va. (AP) — Virginia's economic development agency says it has at least 1,700 emails and documents pertaining to talks about the possibility of a Ford Motor Co. battery plant landing at a Danville-area megasite. But it won't release any of them under the state's public records law.
The Associated Press sought the records in January after Republican Gov. Glenn Youngkin disclosed that he intervened in an apparent effort by Virginia to land the project. Youngkin objected to the role of a Chinese company in the joint venture, which he has characterized as a "front" for the Chinese Communist Party that would raise national security concerns.
Lisa Wallmeyer, general counsel for the Virginia Economic Development Partnership, wrote in an email this week that about 1,700 emails and documents were found that matched AP's request but were being withheld for two reasons.
Wallmeyer said some records contain proprietary information voluntarily provided by a private business pursuant to a promise of confidentiality. Others are "memorandum and working papers developed by VEDP staff, the disclosure of which would adversely affect the financial interest of the public body," she wrote.
The AP sought emails that included any discussion of the possible project in the possession of certain agency leaders and staff of the business investment division.
Separately, VEDP confirmed that no record exists of an incentive package offered by the state connection with the potential project. That's in line with a timeline provided by the governor, who has said the project never reached end-stage talks and that no incentive package was submitted.
Reaction to the disclosure by Youngkin — who is widely seen as a possible 2024 presidential contender — has largely split along partisan lines. Democrats have accused him of putting his political ambitions ahead of a chance to secure a major job-creation project, while Republicans have largely been supportive and say the site has been preserved for a better-suited project.