Vermont governor allows free school meals to become law without signature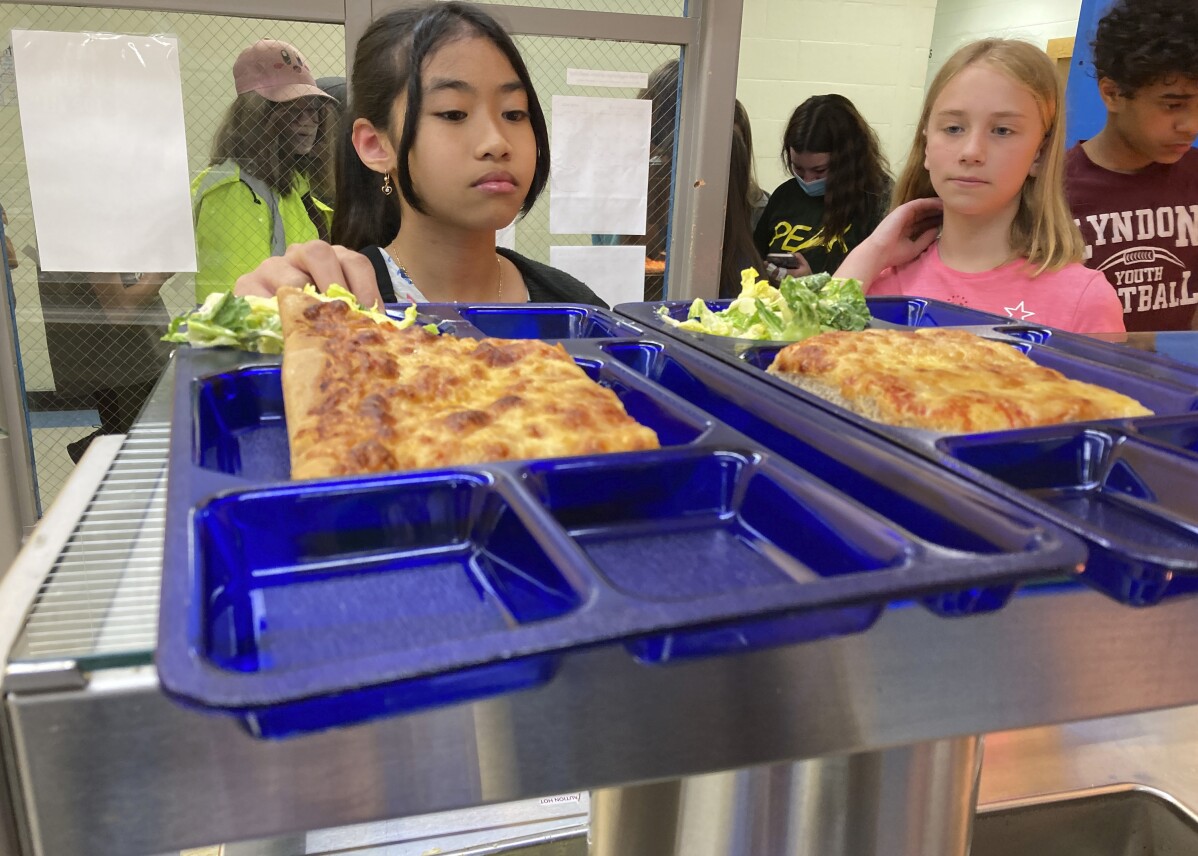 1 of 2

|
FILE - Students pick up lunch at the Albert D. Lawton Intermediate School, in Essex Junction, Vt., June 9, 2022. Vermont's Republican governor on Wednesday, June 14, 2023, allowed a bill that will provide free school meals to all students to become law without his signature, saying that a veto would likely be overridden. Vermont now joins five other states providing free school meals for all students, regardless of their families' income. (AP Photo/Lisa Rathke, File)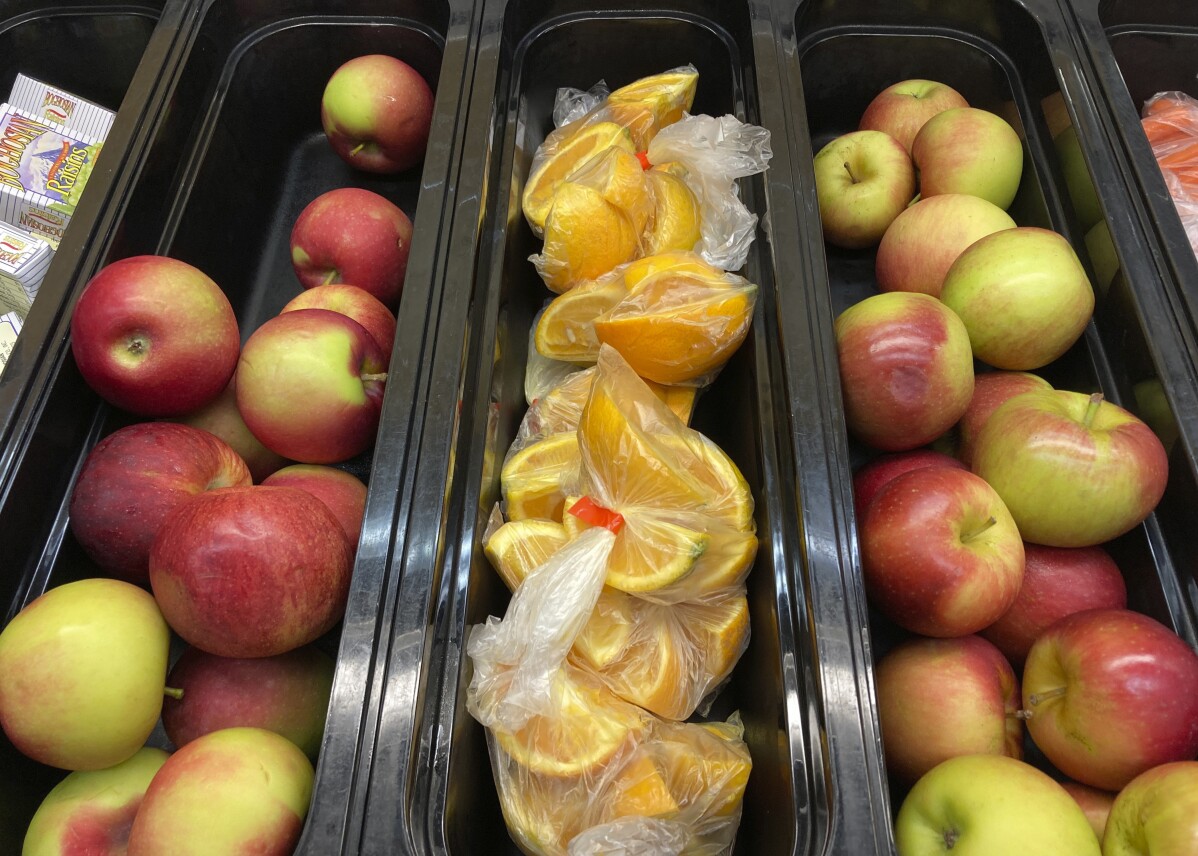 2 of 2

|
FILE - Apples and orange slices rest in trays for student lunches at the Albert D. Lawton Intermediate School, in Essex Junction, Vt., June 9, 2022. Vermont's Republican governor on Wednesday, June 14, 2023, allowed a bill that will provide free school meals to all students to become law without his signature, saying that a veto would likely be overridden. Vermont now joins five other states providing free school meals for all students, regardless of their families' income. (AP Photo/Lisa Rathke, File)
Vermont governor allows free school meals to become law without signature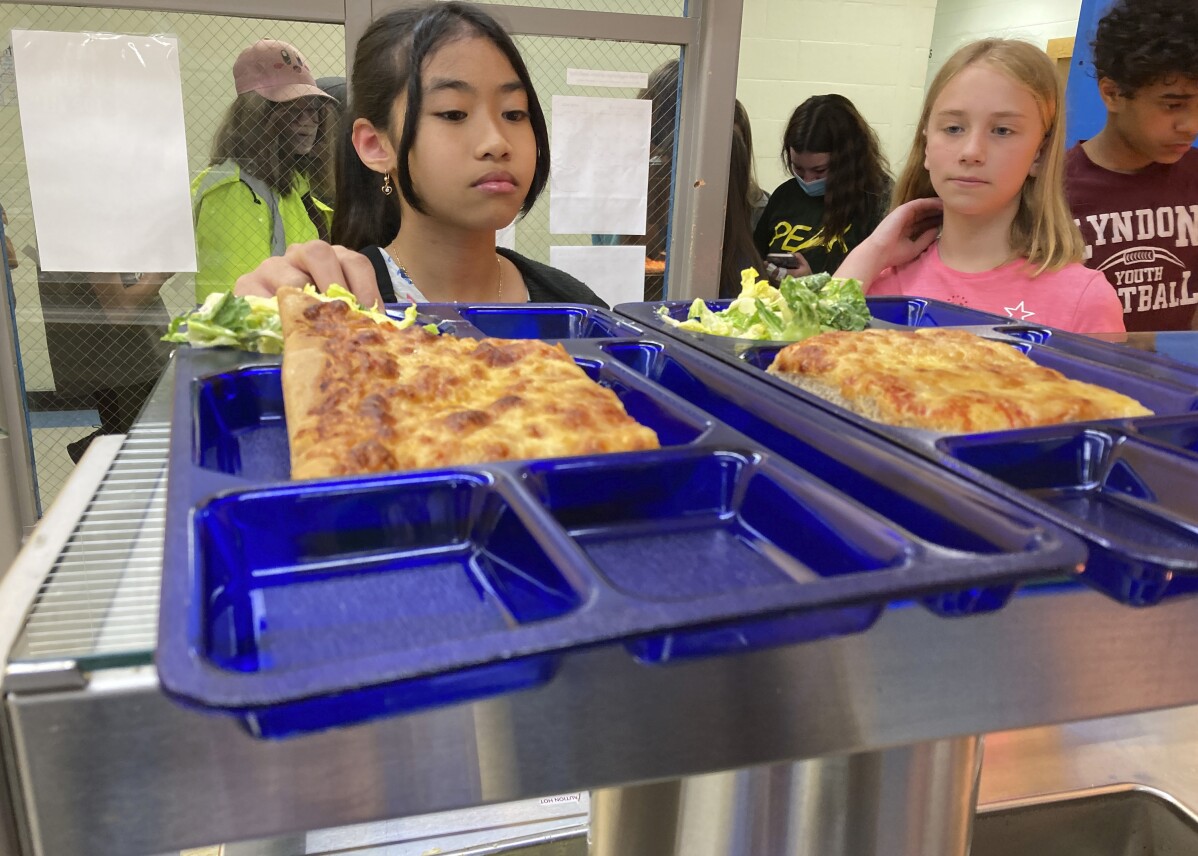 1 of 2

|
FILE - Students pick up lunch at the Albert D. Lawton Intermediate School, in Essex Junction, Vt., June 9, 2022. Vermont's Republican governor on Wednesday, June 14, 2023, allowed a bill that will provide free school meals to all students to become law without his signature, saying that a veto would likely be overridden. Vermont now joins five other states providing free school meals for all students, regardless of their families' income. (AP Photo/Lisa Rathke, File)
1 of 2
FILE - Students pick up lunch at the Albert D. Lawton Intermediate School, in Essex Junction, Vt., June 9, 2022. Vermont's Republican governor on Wednesday, June 14, 2023, allowed a bill that will provide free school meals to all students to become law without his signature, saying that a veto would likely be overridden. Vermont now joins five other states providing free school meals for all students, regardless of their families' income. (AP Photo/Lisa Rathke, File)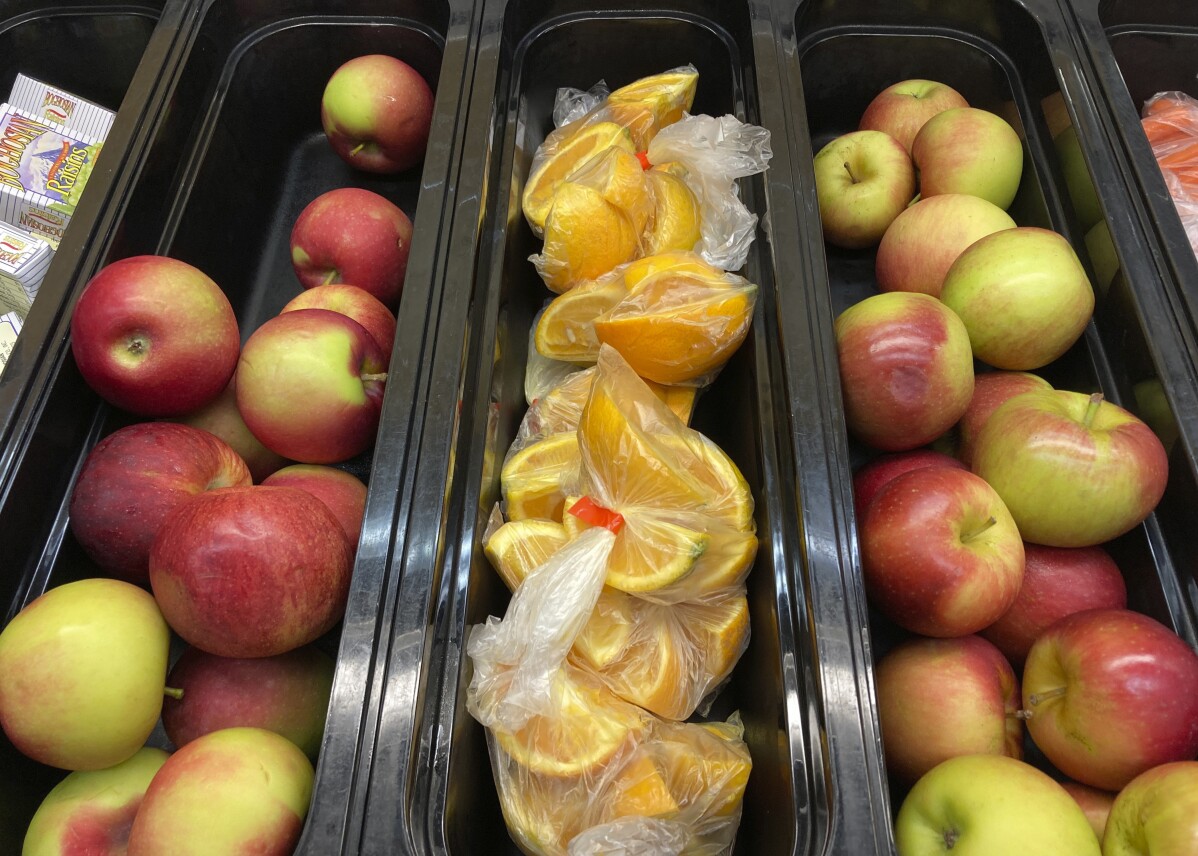 2 of 2

|
FILE - Apples and orange slices rest in trays for student lunches at the Albert D. Lawton Intermediate School, in Essex Junction, Vt., June 9, 2022. Vermont's Republican governor on Wednesday, June 14, 2023, allowed a bill that will provide free school meals to all students to become law without his signature, saying that a veto would likely be overridden. Vermont now joins five other states providing free school meals for all students, regardless of their families' income. (AP Photo/Lisa Rathke, File)
2 of 2
FILE - Apples and orange slices rest in trays for student lunches at the Albert D. Lawton Intermediate School, in Essex Junction, Vt., June 9, 2022. Vermont's Republican governor on Wednesday, June 14, 2023, allowed a bill that will provide free school meals to all students to become law without his signature, saying that a veto would likely be overridden. Vermont now joins five other states providing free school meals for all students, regardless of their families' income. (AP Photo/Lisa Rathke, File)
MONTPELIER, Vt. (AP) — Vermont's Republican governor on Wednesday allowed a bill that will provide free school meals to all students to become law without his signature, saying that a veto would likely be overridden.
Vermont now joins five other states providing free school meals for all students, regardless of their families' income.
Gov. Phil Scott said in a statement that with the legislation, "the Legislature has added $20-30 million in property tax pressure to pay for school meals for all students, including those from affluent families. This will be paid for by all Vermonters, including those with low incomes. That's not progressive education funding policy, it's regressive policy that hurts the very families we are trying to help."
But supporters of universal free school meals say the program will help thousands of kids and end the stigma of students getting free or reduced-price lunches, mychamplainvalley.com and WCAX-TV reported.
"There are about 30,000 kids who are in that window of their families made too much money to qualify for free and reduced meals but they were not hitting their basic budget needs," said Teddy Waszazak of Hunger Free Vermont.
Pandemic-era federal funding that made free school meals available to all public school students nationwide ended last year. Vermont continued the free meals for another year using surplus state education funding. Maine and California made universal free school meals permanent starting in the 2021-2022 school year, and Minnesota, Colorado and New Mexico will start in the upcoming school year, according to the Food Research & Action Center.