GM making some performance-related job cuts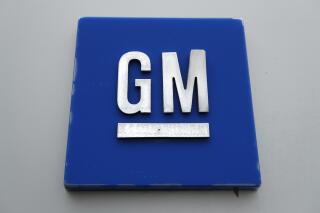 General Motors is making some performance-related job cuts among some of its salaried employees and executives.
The Detroit automaker did not specify how many jobs would be eliminated, but did say it would impact a relatively small number of workers.
GM has 81,000 salaried employees worldwide.
In an internal memo sent to employees, Chief People Officer Arden Hoffman said that the impacted workers started leaving the company as of Tuesday.
In January GM Chair and CEO Mary Barra said during an earnings call that the automaker planned for $2 billion in cost savings over the next two years.
"The areas we're focusing on include continuing to reduce complexity in all of our products, and reducing corporate overhead expenses across the board. I do want to be clear, though. We're not planning layoffs. We are limiting our hiring to only the most strategically important roles and will use attrition to help manage overall head count," she said at the time.