2 people killed in train accident in western Germany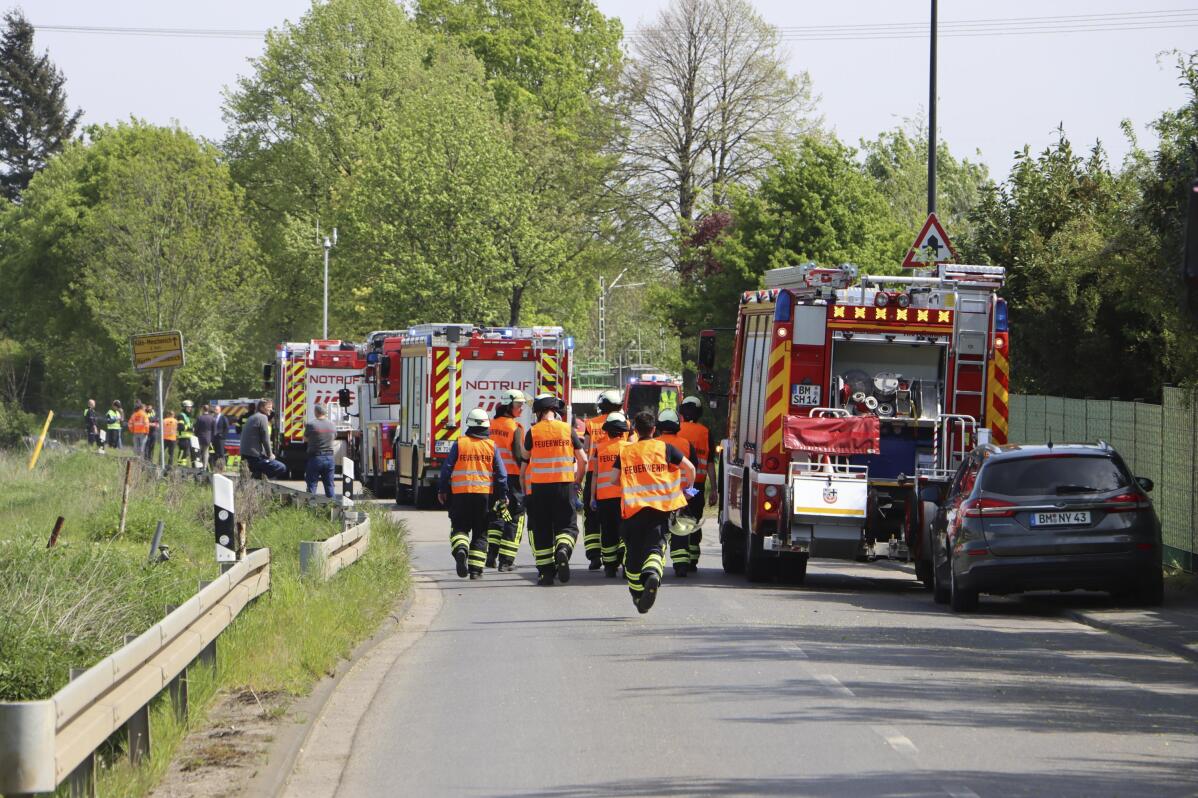 1 of 2

|
A large contingent of rescue workers is on duty after a serious train accident in Huerth, Germany, Thursday, May 4, 2023. Two people have been killed and several were injured in a train accident near the western German city of Cologne. German news agency dpa reported that the train supposedly crashed into a group of people who were working on the tracks close to the town of Huerth on Thursday. (Sebastian Klemm/dpa via AP)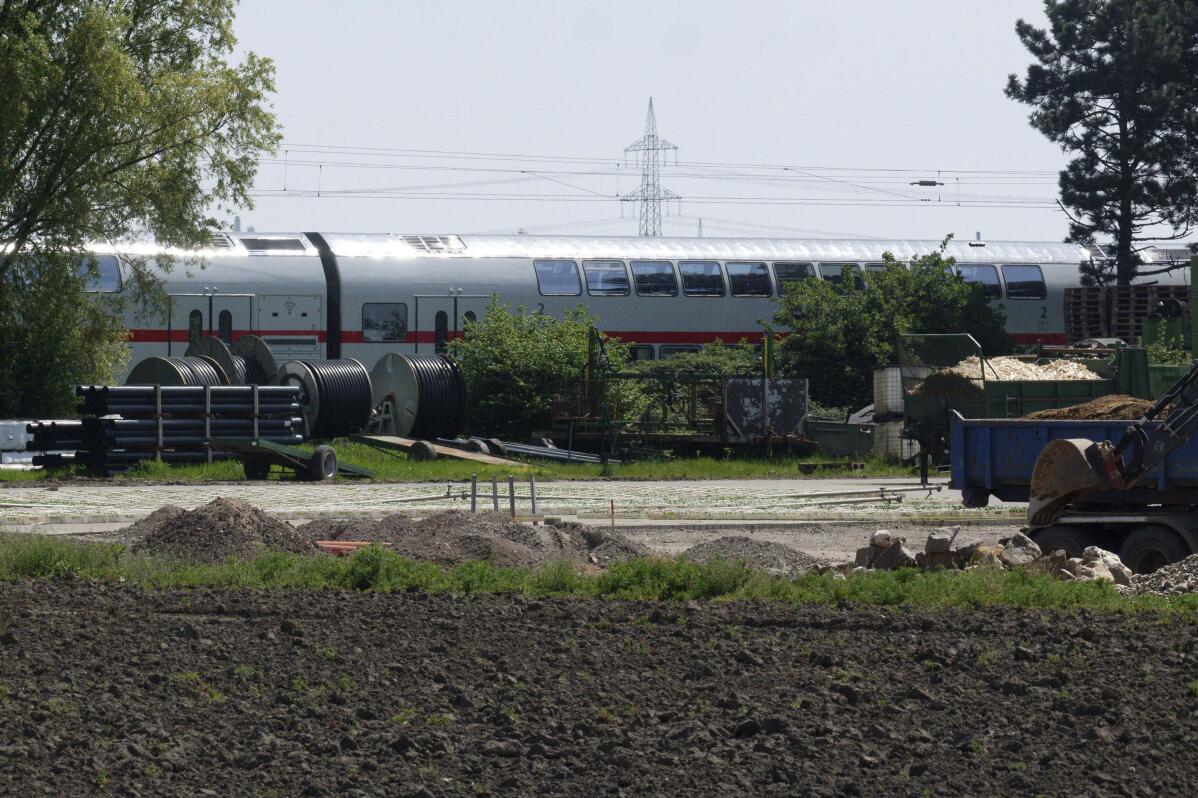 2 of 2

|
A train stands on the railroad line near the scene of a serious train accident in Huerth, Germany, Thursday, May 4, 2023. Two people have been killed and several were injured in a train accident near the western German city of Cologne. German news agency dpa reported that the train supposedly crashed into a group of people who were working on the tracks close to the town of Huerth on Thursday. (Henning Kaiser/dpa via AP)
2 people killed in train accident in western Germany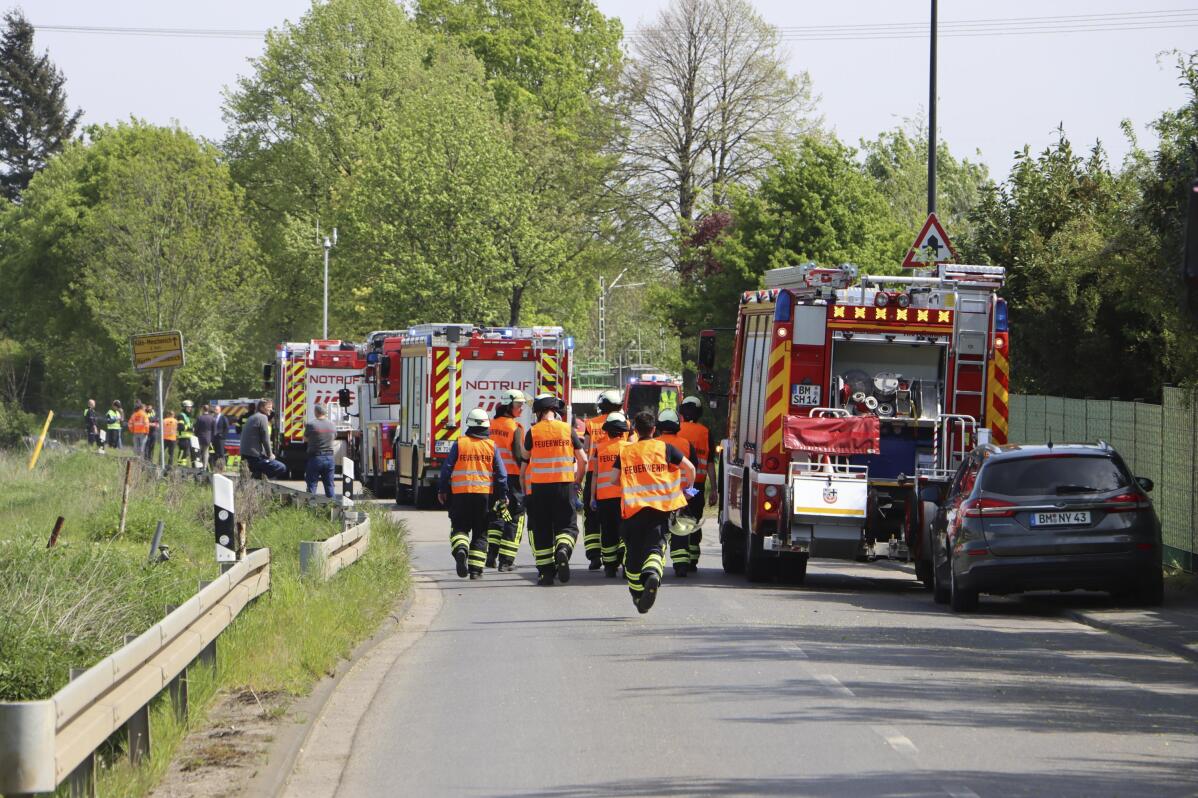 1 of 2

|
A large contingent of rescue workers is on duty after a serious train accident in Huerth, Germany, Thursday, May 4, 2023. Two people have been killed and several were injured in a train accident near the western German city of Cologne. German news agency dpa reported that the train supposedly crashed into a group of people who were working on the tracks close to the town of Huerth on Thursday. (Sebastian Klemm/dpa via AP)
1 of 2
A large contingent of rescue workers is on duty after a serious train accident in Huerth, Germany, Thursday, May 4, 2023. Two people have been killed and several were injured in a train accident near the western German city of Cologne. German news agency dpa reported that the train supposedly crashed into a group of people who were working on the tracks close to the town of Huerth on Thursday. (Sebastian Klemm/dpa via AP)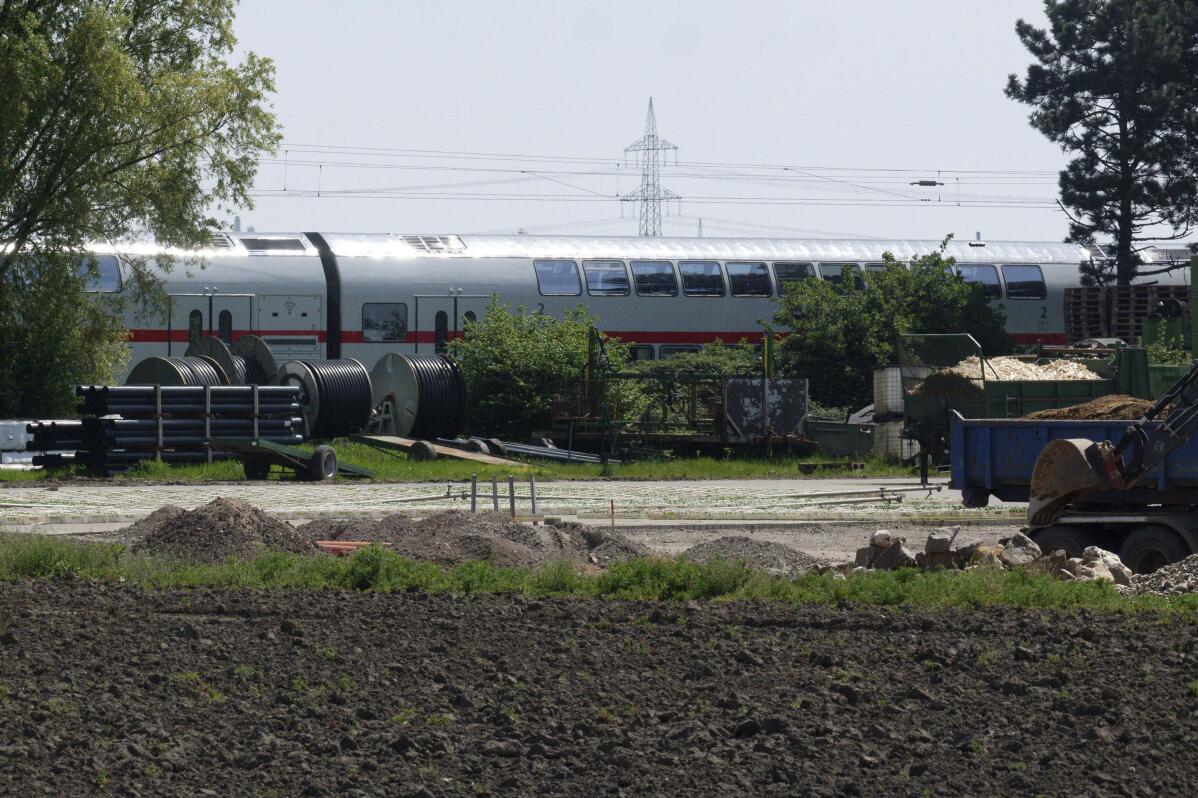 2 of 2

|
A train stands on the railroad line near the scene of a serious train accident in Huerth, Germany, Thursday, May 4, 2023. Two people have been killed and several were injured in a train accident near the western German city of Cologne. German news agency dpa reported that the train supposedly crashed into a group of people who were working on the tracks close to the town of Huerth on Thursday. (Henning Kaiser/dpa via AP)
2 of 2
A train stands on the railroad line near the scene of a serious train accident in Huerth, Germany, Thursday, May 4, 2023. Two people have been killed and several were injured in a train accident near the western German city of Cologne. German news agency dpa reported that the train supposedly crashed into a group of people who were working on the tracks close to the town of Huerth on Thursday. (Henning Kaiser/dpa via AP)
BERLIN (AP) — Two people were killed and several experienced a psychologically damaging shock in a train accident near the western German city of Cologne on Thursday, German news agency dpa reported.
The train apparently crashed into a group of people who were working on the tracks close to the town of Huerth. Emergency personnel, police and psychologists were at the scene and the route was closed to further train traffic.
Five people experienced psychological trauma, because they witnessed two of their colleagues being hit and killed, dpa reported.