Column: Golf's meritocracy means no guarantees for rich schedule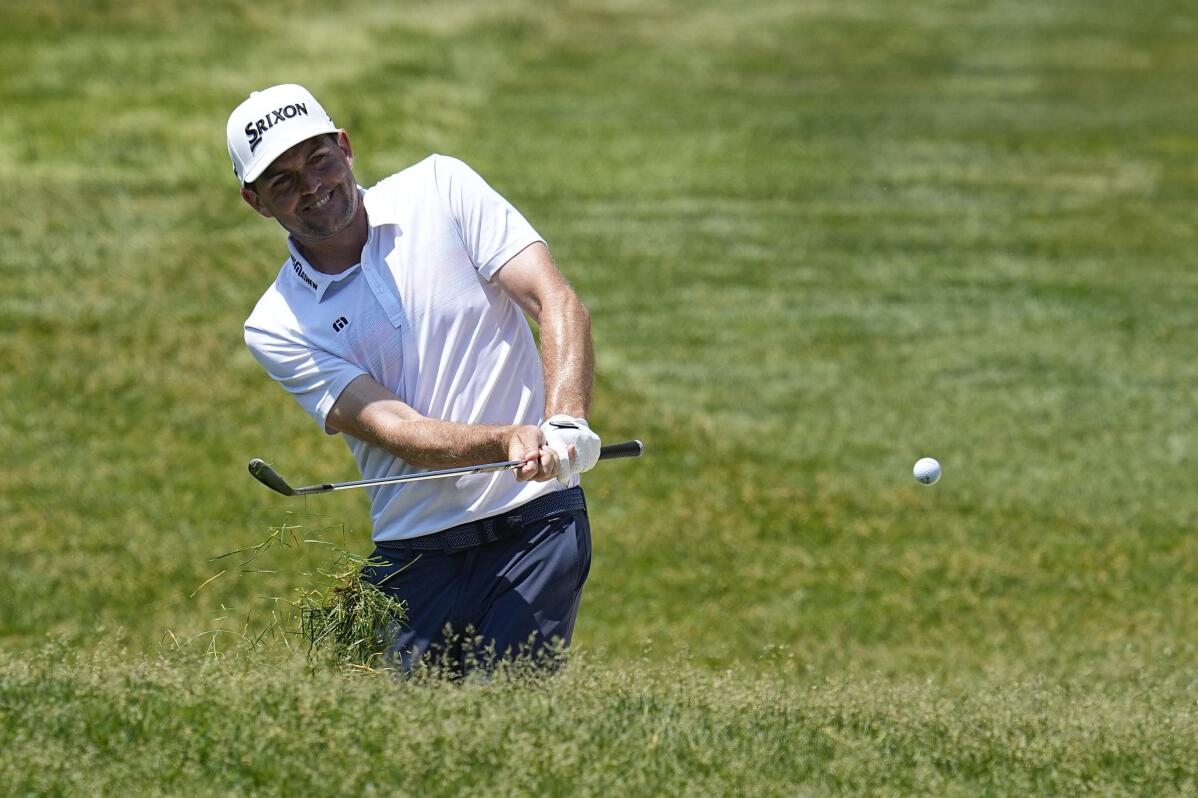 1 of 4

|
Keegan Bradley hits to the first green during the final round of the Memorial golf tournament, Sunday, June 4, 2023, in Dublin, Ohio. (AP Photo/Darron Cummings)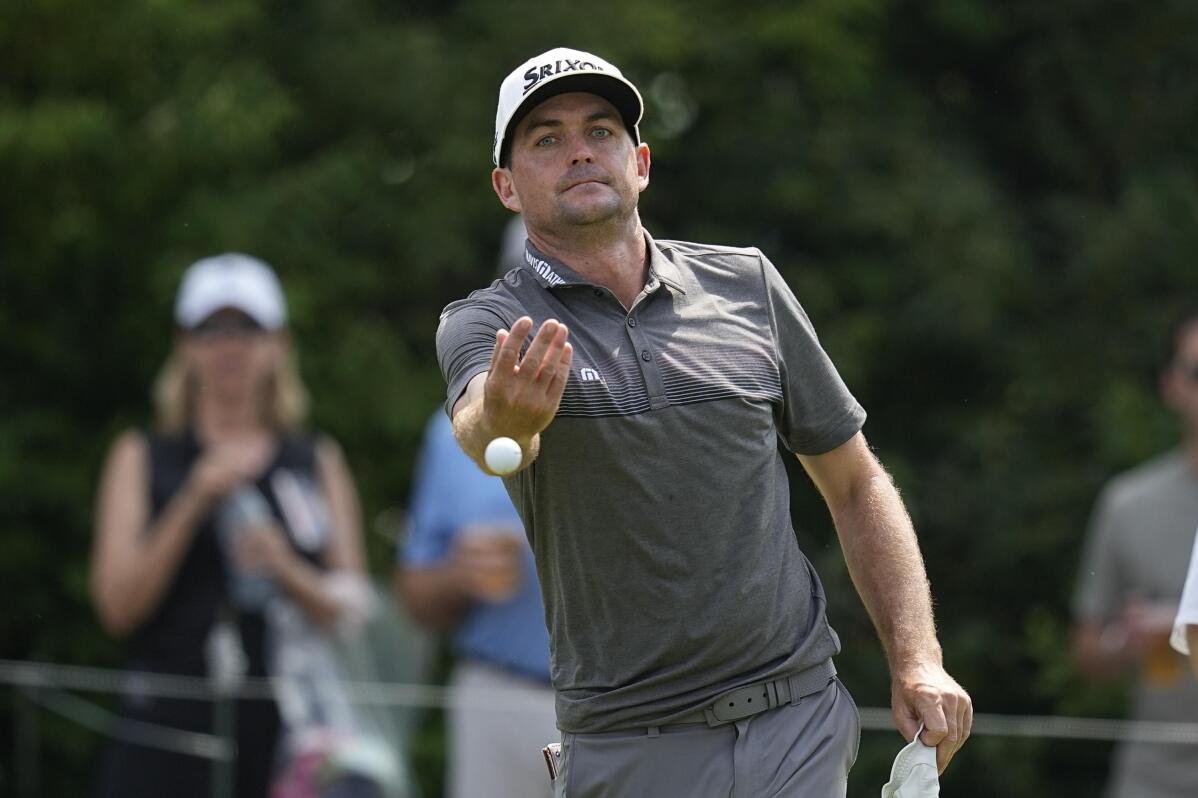 2 of 4

|
Keegan Bradley tosses a golf ball to a fan on the 15th tee during the third round of the Memorial golf tournament, Saturday, June 3, 2023, in Dublin, Ohio. (AP Photo/Darron Cummings)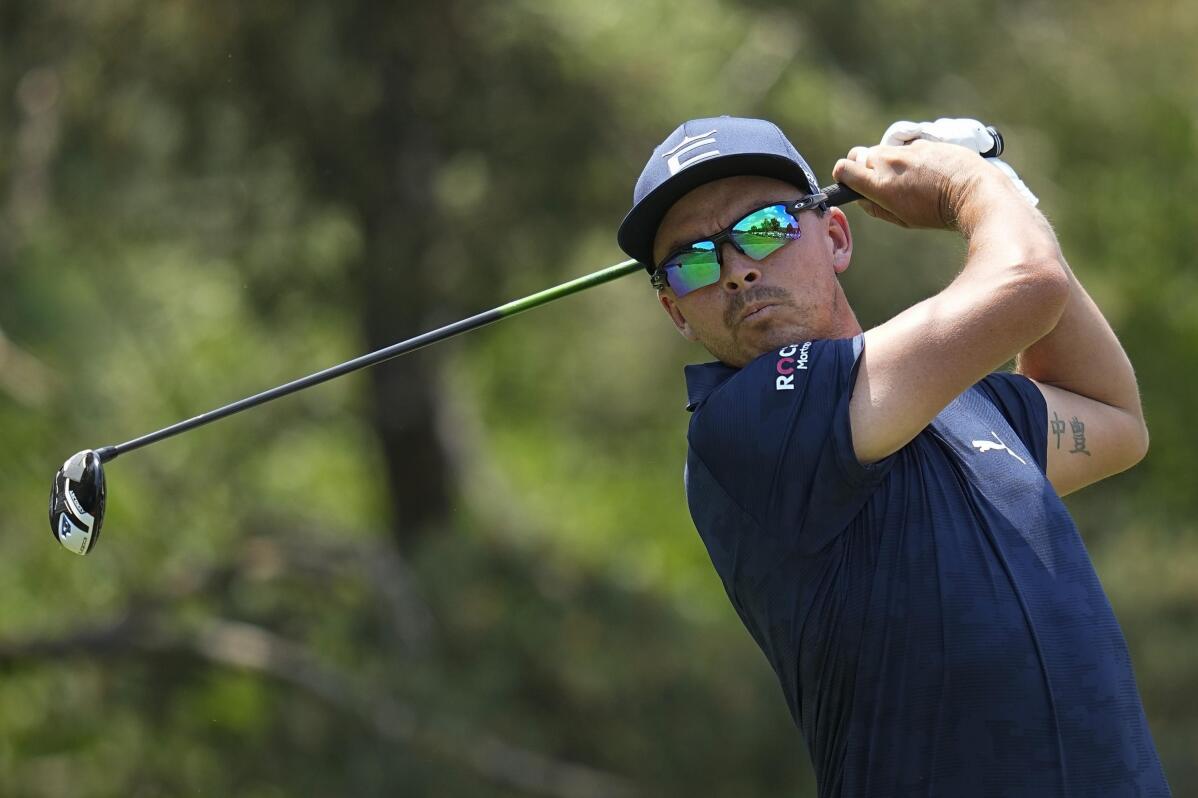 3 of 4

|
Rickie Fowler tees off on the second hole during the third round of the Memorial golf tournament, Saturday, June 3, 2023, in Dublin, Ohio. (AP Photo/Darron Cummings)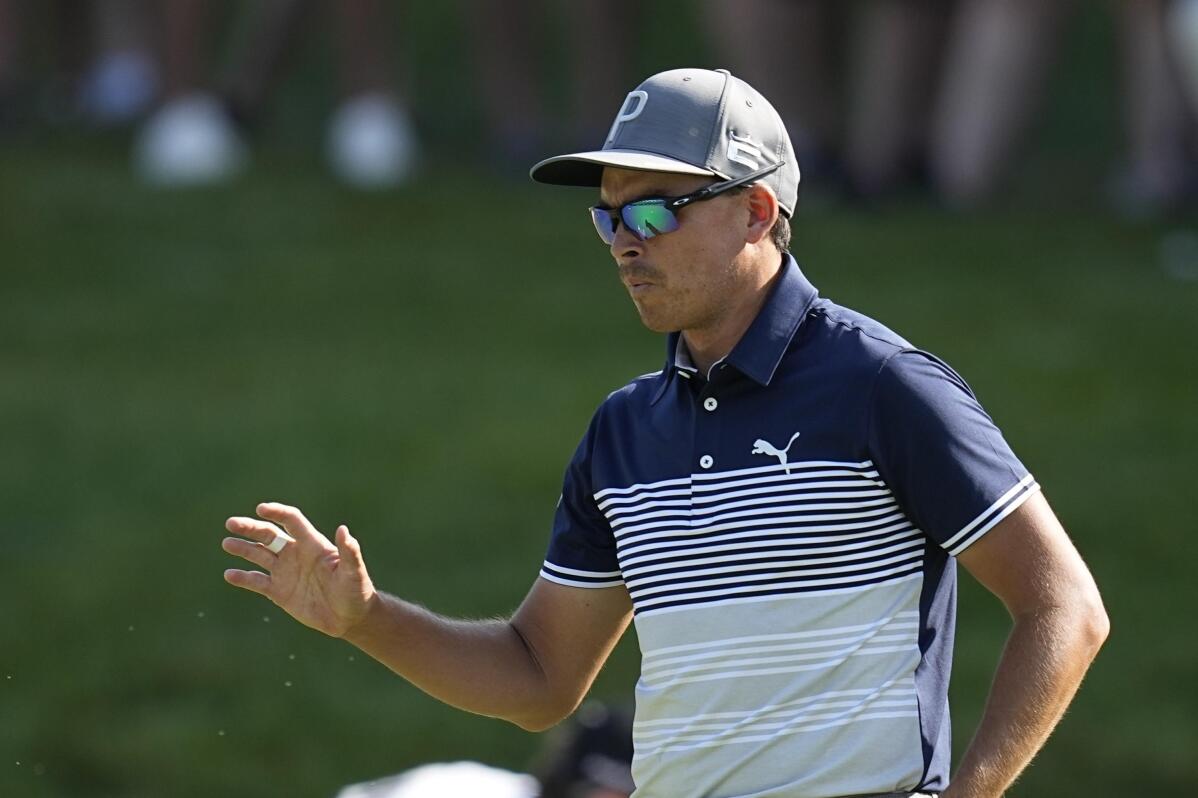 4 of 4

|
Rickie Fowler reacts after a birdie on the 14th hole during the first round of the Memorial golf tournament, Thursday, June 1, 2023, in Dublin, Ohio. (AP Photo/Darron Cummings)
Column: Golf's meritocracy means no guarantees for rich schedule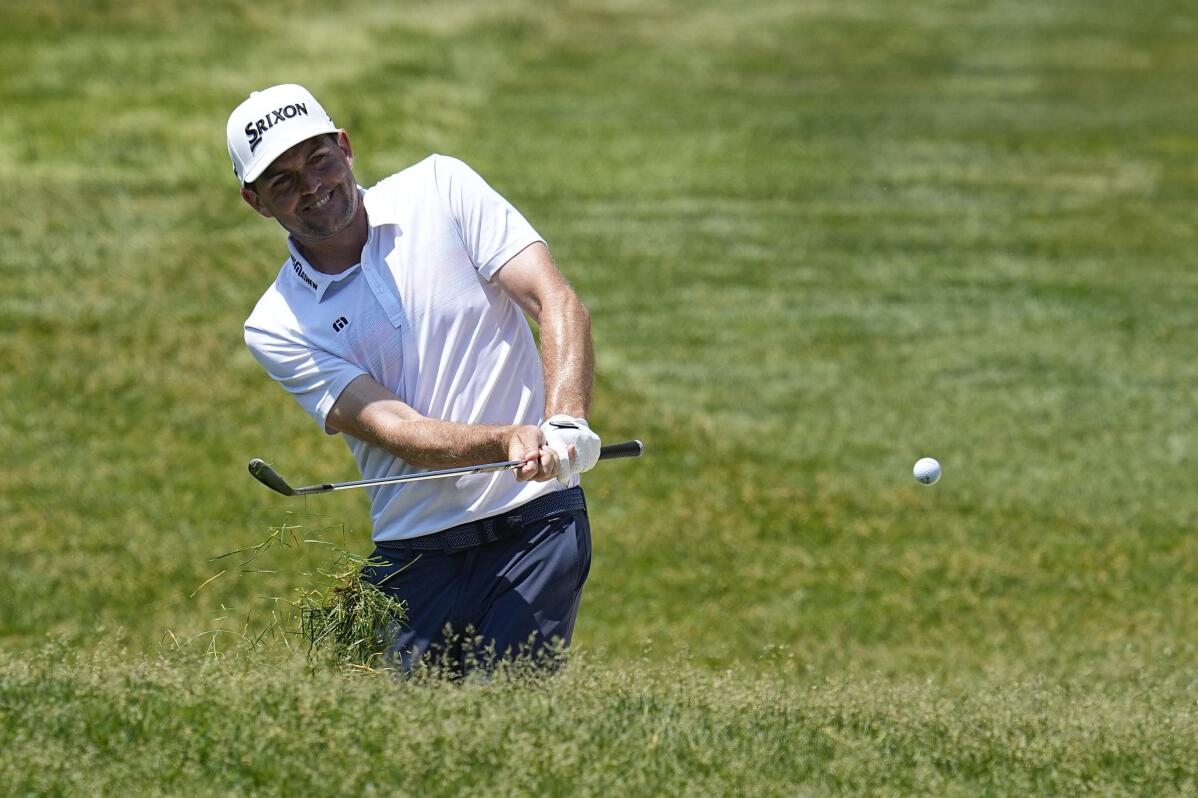 1 of 4

|
Keegan Bradley hits to the first green during the final round of the Memorial golf tournament, Sunday, June 4, 2023, in Dublin, Ohio. (AP Photo/Darron Cummings)
1 of 4
Keegan Bradley hits to the first green during the final round of the Memorial golf tournament, Sunday, June 4, 2023, in Dublin, Ohio. (AP Photo/Darron Cummings)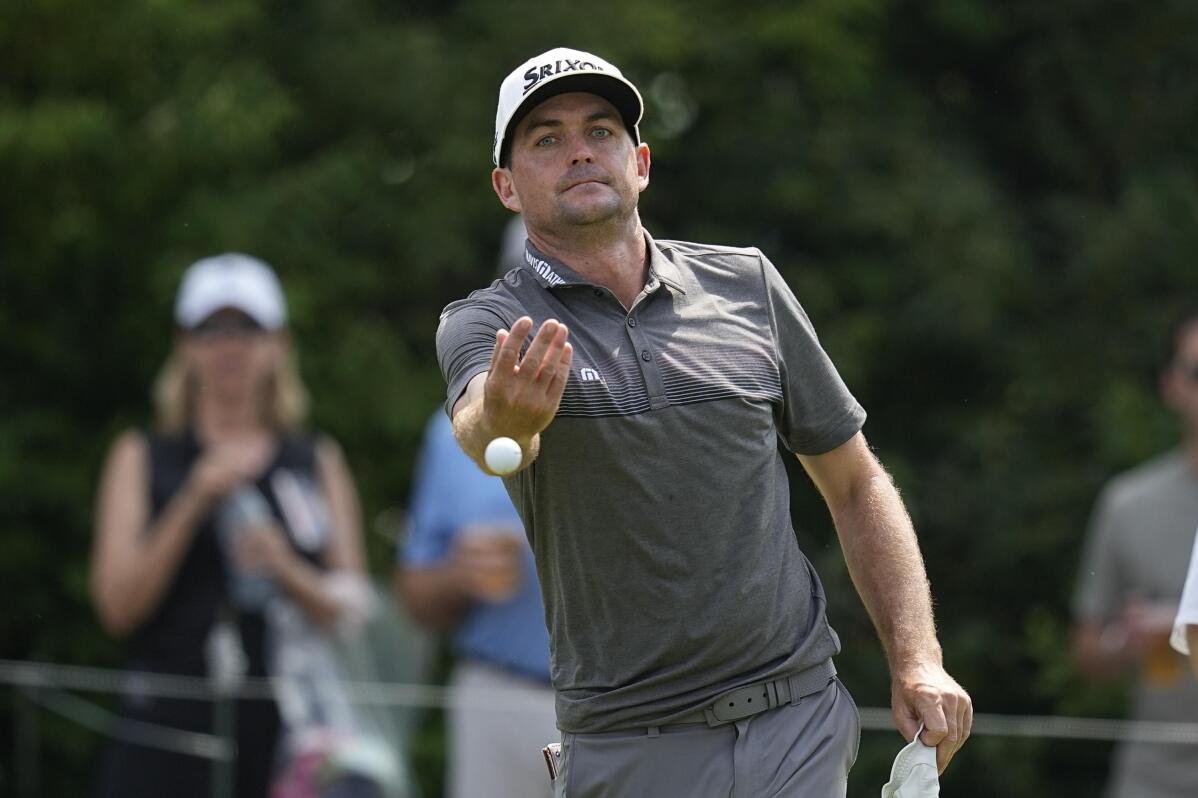 2 of 4

|
Keegan Bradley tosses a golf ball to a fan on the 15th tee during the third round of the Memorial golf tournament, Saturday, June 3, 2023, in Dublin, Ohio. (AP Photo/Darron Cummings)
2 of 4
Keegan Bradley tosses a golf ball to a fan on the 15th tee during the third round of the Memorial golf tournament, Saturday, June 3, 2023, in Dublin, Ohio. (AP Photo/Darron Cummings)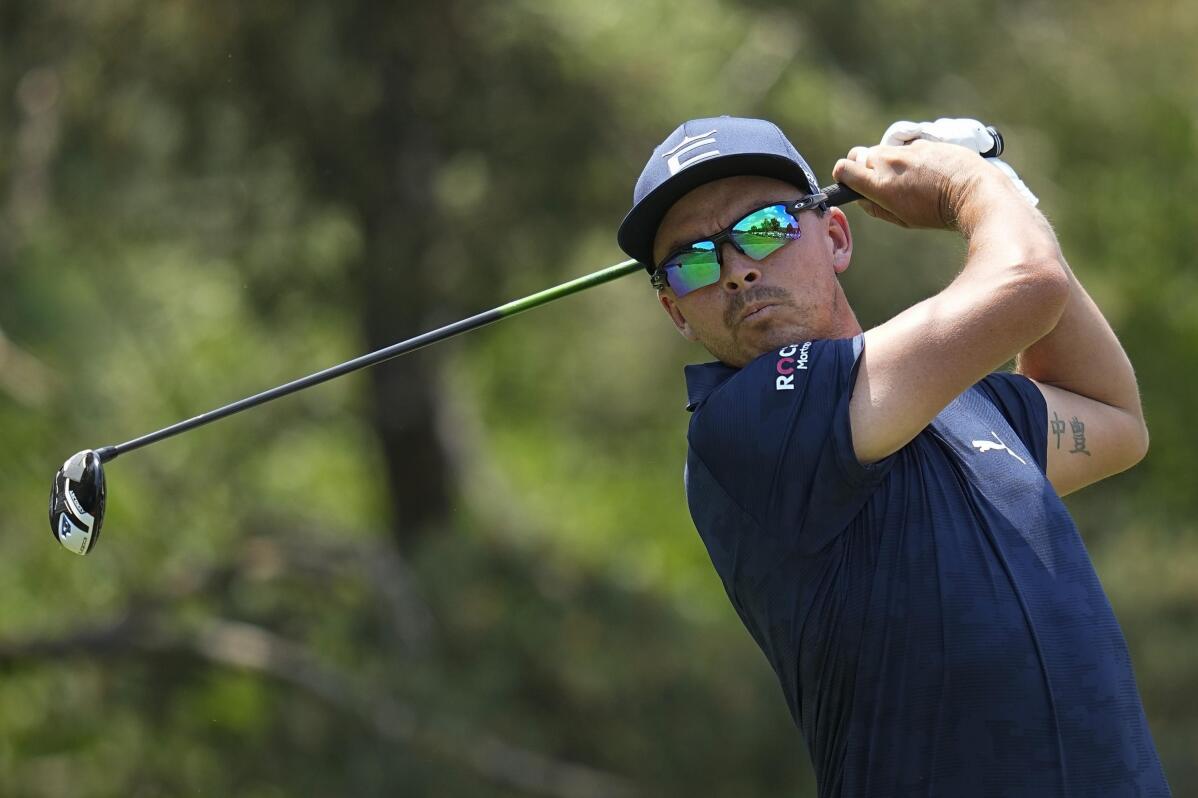 3 of 4

|
Rickie Fowler tees off on the second hole during the third round of the Memorial golf tournament, Saturday, June 3, 2023, in Dublin, Ohio. (AP Photo/Darron Cummings)
3 of 4
Rickie Fowler tees off on the second hole during the third round of the Memorial golf tournament, Saturday, June 3, 2023, in Dublin, Ohio. (AP Photo/Darron Cummings)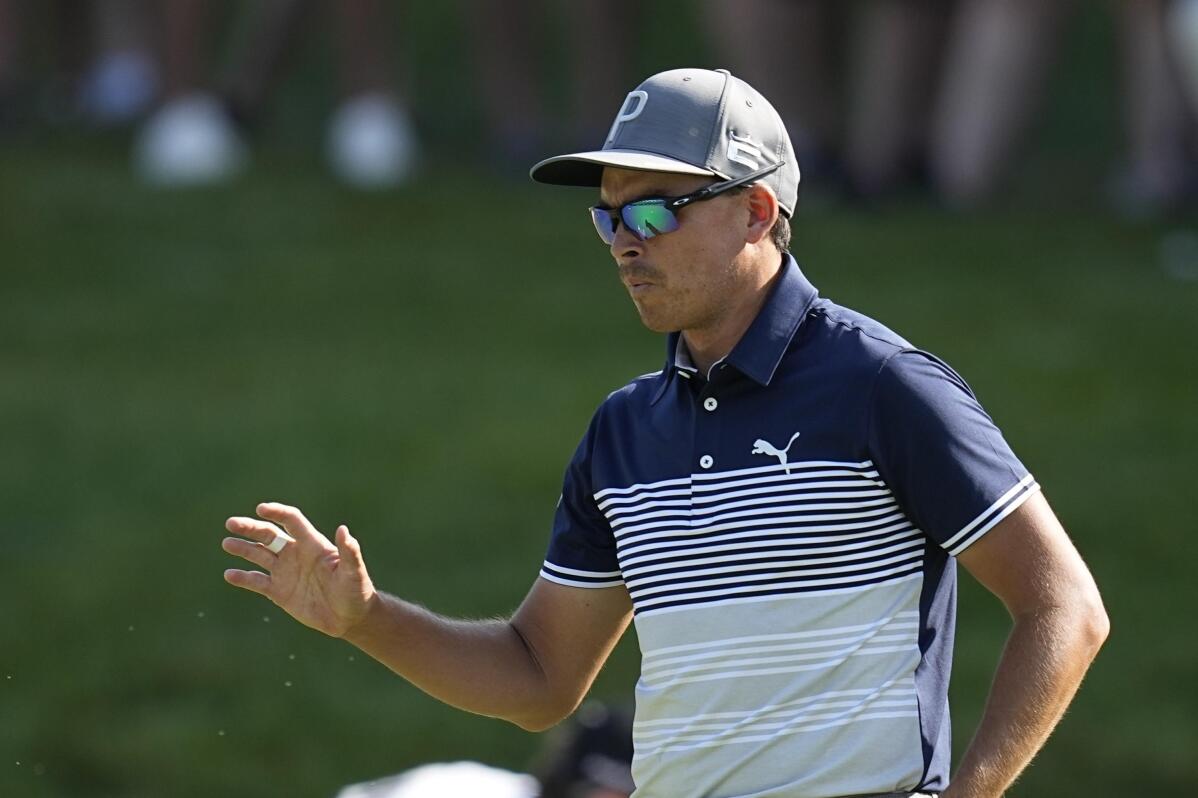 4 of 4

|
Rickie Fowler reacts after a birdie on the 14th hole during the first round of the Memorial golf tournament, Thursday, June 1, 2023, in Dublin, Ohio. (AP Photo/Darron Cummings)
4 of 4
Rickie Fowler reacts after a birdie on the 14th hole during the first round of the Memorial golf tournament, Thursday, June 1, 2023, in Dublin, Ohio. (AP Photo/Darron Cummings)
DUBLIN, Ohio (AP) — One week in Ohio was filled with reminders of how valuable meritocracy is to golf.
And that was before Tuesday's shock announcement of the PGA Tour and European tour going from enemies to business partners with Saudi Arabia.
Monday was U.S. Open qualifying across 10 sites in North America for at least 45 spots. Lucas Glover joked last week that he won the worst major because it was the only one he couldn't play the rest of his life. And then the 2009 U.S. Open champion missed a 2-foot putt in a playoff for the final spot out of Columbus.
Cruel game. Fair game. Scores are scores.
The other examples came from Keegan Bradley and Rickie Fowler, who at various times were near the top of the leaderboard at the Memorial.
That hasn't been the case in recent years.
Golf had been a grind for Bradley, who won the PGA Championship as a rookie in 2011 and played on two Ryder Cup teams thereafter. But there were too many years the season ended without him being among the elite at East Lake for the Tour Championship.
And then last August, with the threat of LIV Golf looming, Tiger Woods flew to Delaware for a private meeting of top players.
Bradley wasn't invited.
"I felt I should have been included," Bradley said. "My ego felt that. But I used that to my advantage. I went home and said to my wife, 'This is going to be one of the most important years to have a good year.' I always try to feel like I put the work in. But I knew this was going to be a very important year."
That much was true when the PGA Tour announced plans for 2024. Only the top 70 in the FedEx Cup would reach the postseason, and then only the top 50 advance to the BMW Championship. Those are the 50 — numbers matter here, not names — who are set for the designated events of small fields and big purses.
Everyone else — that was Bradley's category the past few years — would have to catch lightning at the right time to qualify for the $20 million events, or hope their name was big enough to get one of four sponsor exemptions.
Bradley went on what he described as a "crazy diet." He worked harder than ever.
He tied for fifth in Mississippi. And then he won the Zozo Championship. Since then, Bradley was a runner-up at Torrey Pines and heads to the U.S. Open at No. 10 in the FedEx Cup, virtually set for next year.
Talk about timing.
"One of my buddies who works in a real job, he said it would be like getting all your orders in the first quarter of the year," Bradley said. "That's exactly how it felt. I'm in a good spot. Let's keep going."
Fowler knows the feeling, with one exception.
One of the most popular players in golf, Fowler had been in a three-year slump. He didn't qualify for the BMW Championship last year. The only reason he got in the first postseason event was room created by all the defections to LIV Golf.
But he's also buddies with Woods and hopped on the plane with him from South Florida.
There was a part of Fowler who listened — and contributed — in that meeting, knowing he might not be able to take a bite from the apple.
"I was on the outside looking in," Fowler said. "But I was never in those meetings trying to look out for myself. We had this stuff going on, but at the same time, I can't focus on that. I have to play golf and move forward and everything will fall into place.
"There were two scenarios," he said. "I needed to get my (stuff) together, and the other was being part of the process and looking big picture and taking myself out of it."
Fowler, reunited with swing coach Butch Harmon, was runner-up to Bradley in Japan. He has six top 10s. He is back inside the top 50 in the word and No. 22 in the FedEx Cup with two majors on the horizon.
Timing is everything.
There is a flip side, of course. Billy Horschel was in that meeting and now is in a deep slump that has seen is world ranking tumble from No. 18 at the start of the year to No. 38. He was on the Presidents Cup team last year. He is now outside the top 100 in the FedEx Cup.
Adam Scott for the first time decided to run for the Players Advisory Council, moving toward being on the board as a player director. He is No. 80 in the FedEx Cup and needs to get it in gear to assure being part of the big show next year.
There are four sponsor exemptions for most of the $20 million events. There are other ways in. But it has to be earned. Just like at the Canadian Open this week, and U.S. Open qualifying on Monday.
The PGA Tour schedule has never been more appealing, as long as players are part of it.
"There's always pressure — to keep your card, to be in the top 50, the Ryder Cup. Everybody is working for something," Bradley said. "There's not a lot of guys freewheeling. Now more than ever, you need to be in the top 50 in the FedEx Cup. That's the important number now."
___
AP golf: https://apnews.com/hub/golf and https://twitter.com/AP_Sports