Beck, Blige, Sia, ELO among Grammy performers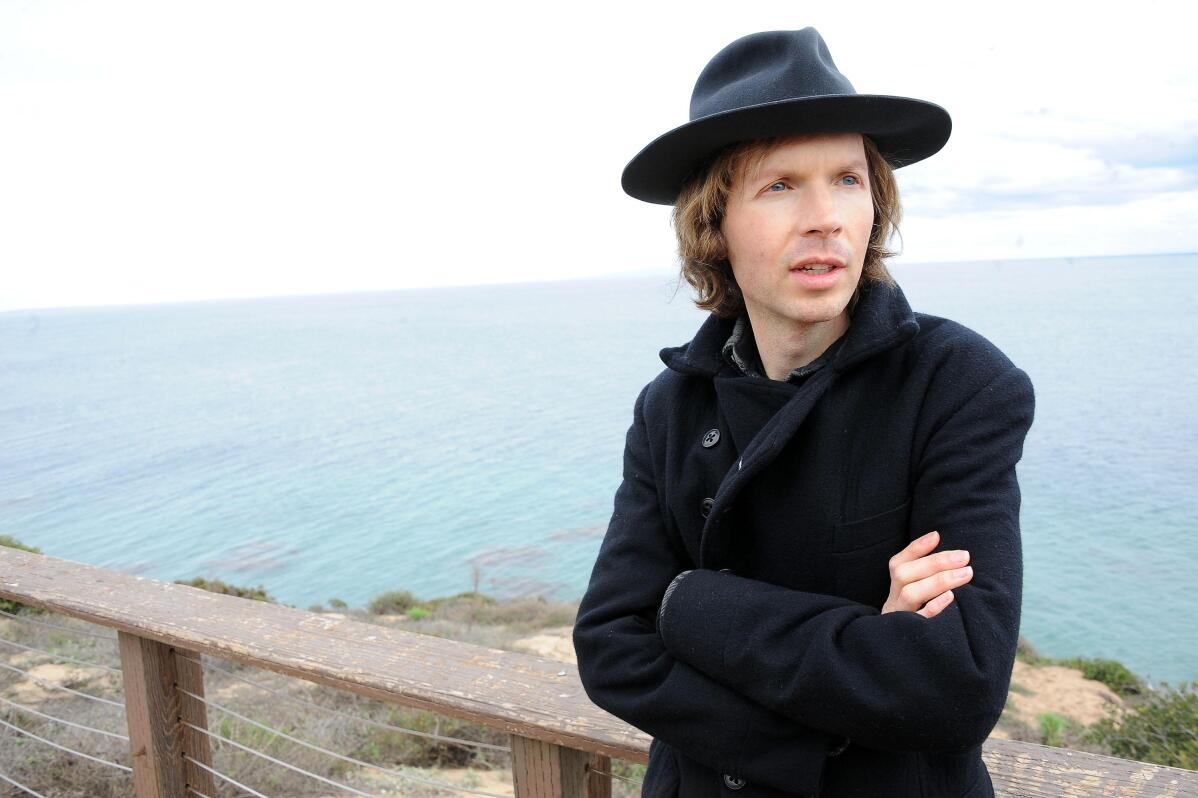 1 of 2

|
FILE - In this Dec. 14, 2012 file photo, musician Beck poses for a portrait at his home, in Malibu, Calif. Beck Ed Sheeran, Sam Smith and the Electric Light Orchestra are among a new batch of performers added to the bill for Sunday night's Grammy Awards. The Grammys continue their signature of pairing artists for special one-time performances. Beck will take the stage with Coldplay's Chris Martin. (Photo by Katy Winn/Invision/AP, File)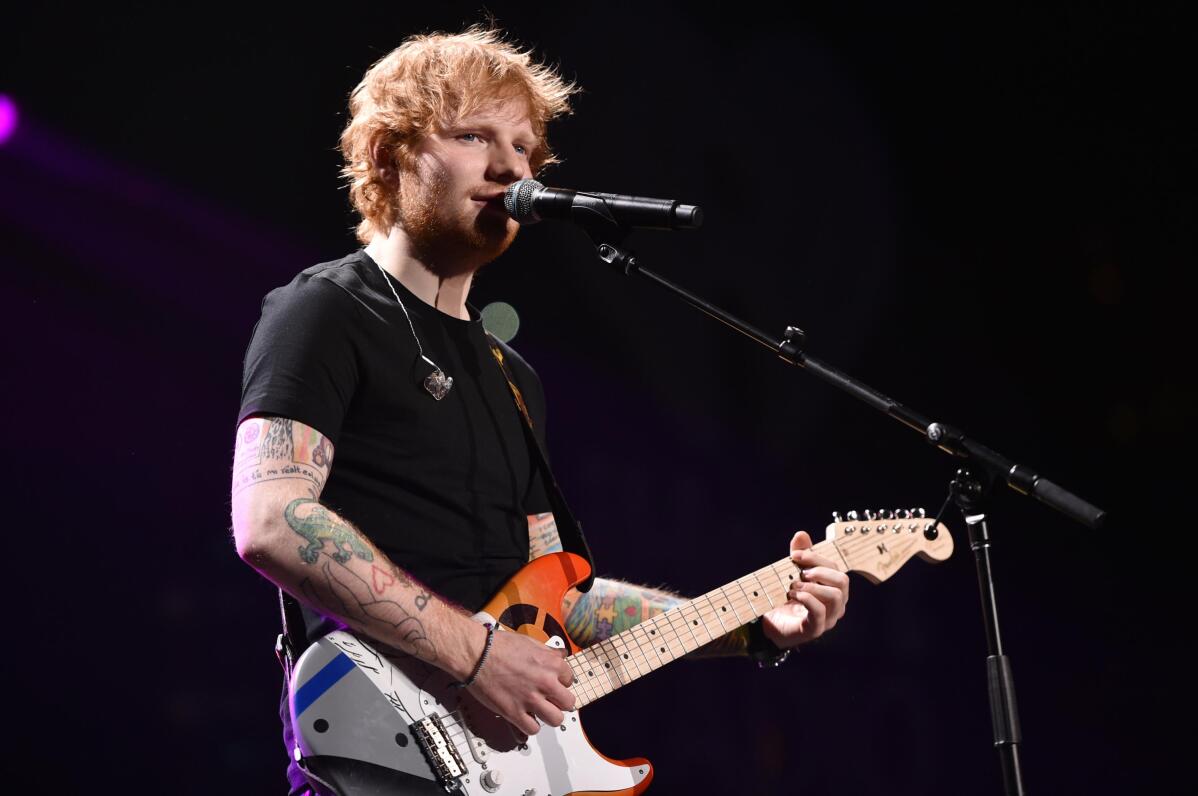 2 of 2

|
FILE - In this Dec. 5, 2014 file photo, Ed Sheeran performs at the KIIS FM's Jingle Ball at the Staples Center in Los Angeles. Sheeran, Beck, Sam Smith and the Electric Light Orchestra are among a new batch of performers added to the bill for Sunday night's Grammy Awards. The Grammys continue their signature of pairing artists for special one-time performances. Sheeran will take the stage with Herbie Hancock. (Photo by John Shearer/Invision/AP, File)
Beck, Blige, Sia, ELO among Grammy performers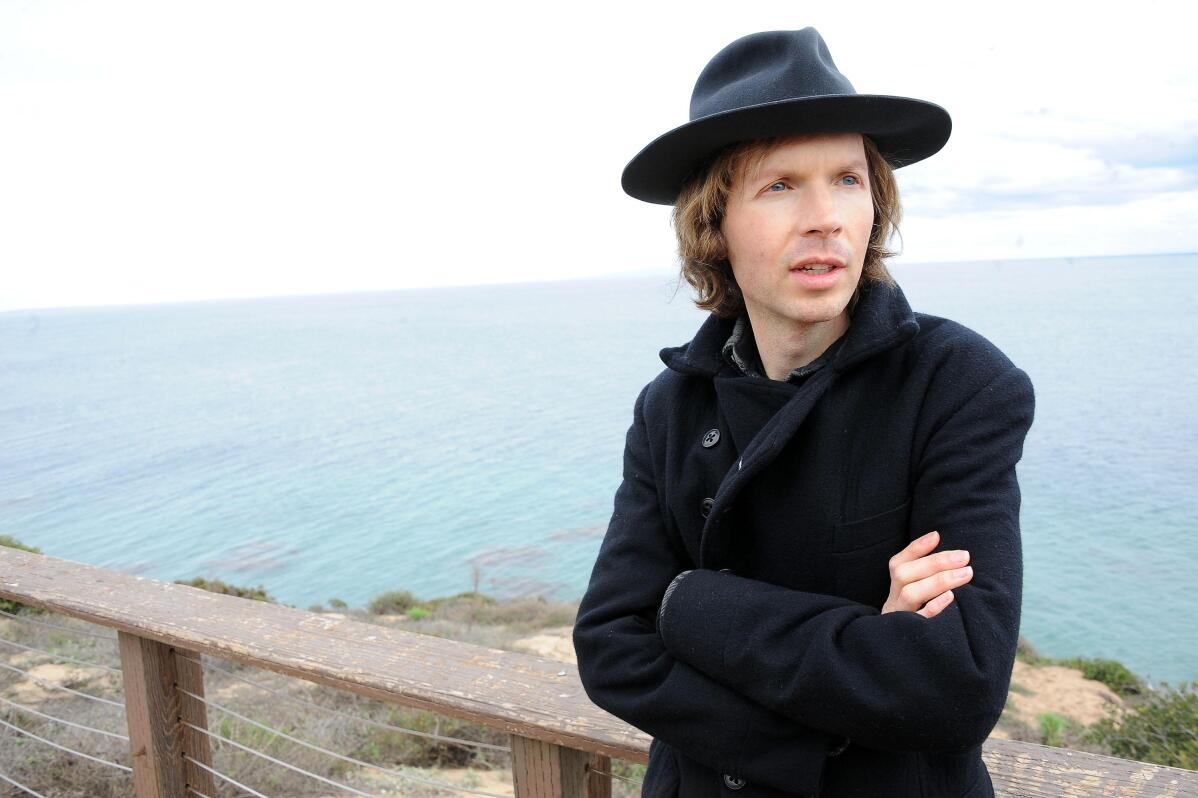 1 of 2

|
FILE - In this Dec. 14, 2012 file photo, musician Beck poses for a portrait at his home, in Malibu, Calif. Beck Ed Sheeran, Sam Smith and the Electric Light Orchestra are among a new batch of performers added to the bill for Sunday night's Grammy Awards. The Grammys continue their signature of pairing artists for special one-time performances. Beck will take the stage with Coldplay's Chris Martin. (Photo by Katy Winn/Invision/AP, File)
1 of 2
FILE - In this Dec. 14, 2012 file photo, musician Beck poses for a portrait at his home, in Malibu, Calif. Beck Ed Sheeran, Sam Smith and the Electric Light Orchestra are among a new batch of performers added to the bill for Sunday night's Grammy Awards. The Grammys continue their signature of pairing artists for special one-time performances. Beck will take the stage with Coldplay's Chris Martin. (Photo by Katy Winn/Invision/AP, File)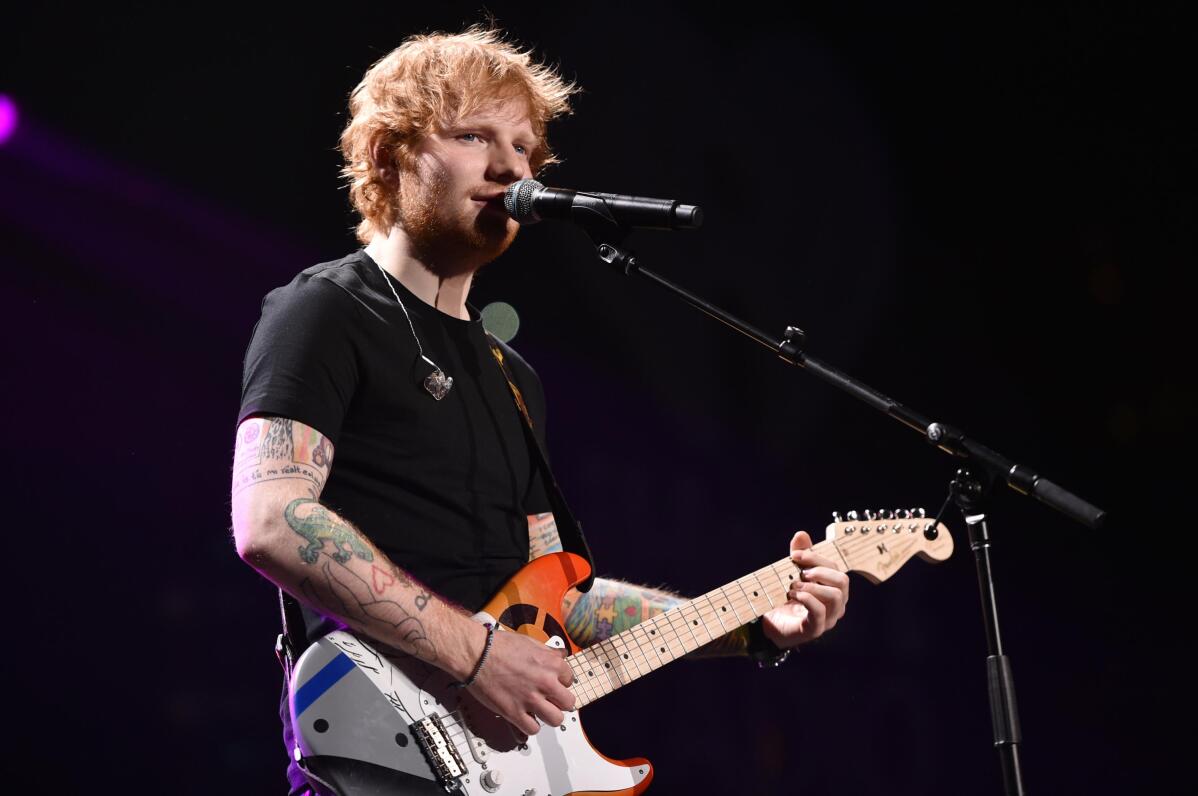 2 of 2

|
FILE - In this Dec. 5, 2014 file photo, Ed Sheeran performs at the KIIS FM's Jingle Ball at the Staples Center in Los Angeles. Sheeran, Beck, Sam Smith and the Electric Light Orchestra are among a new batch of performers added to the bill for Sunday night's Grammy Awards. The Grammys continue their signature of pairing artists for special one-time performances. Sheeran will take the stage with Herbie Hancock. (Photo by John Shearer/Invision/AP, File)
2 of 2
FILE - In this Dec. 5, 2014 file photo, Ed Sheeran performs at the KIIS FM's Jingle Ball at the Staples Center in Los Angeles. Sheeran, Beck, Sam Smith and the Electric Light Orchestra are among a new batch of performers added to the bill for Sunday night's Grammy Awards. The Grammys continue their signature of pairing artists for special one-time performances. Sheeran will take the stage with Herbie Hancock. (Photo by John Shearer/Invision/AP, File)
SANTA MONICA, California (AP) — Beck, Ed Sheeran, Sam Smith and the Electric Light Orchestra are among a new batch of performers added to the bill for Sunday's Grammy Awards.
The Grammys continue their signature of pairing artists for special one-time performances. Beck will take the stage with Coldplay's Chris Martin. Mary J. Blige will duet with Smith. Brandy Clark will perform with veteran country artist Dwight Yoakam.
Sheeran will take the stage with Herbie Hancock, John Mayer and Questlove of the Roots. Sheeran will also join ELO, recently reunited by its leader, Jeff Lynne.
Nominees Juanes, Sia and pianist Lang Lang will also perform on the show, which is being hosted again by rapper and actor LL Cool J.
The Grammys have previously announced several other performers, including Madonna, Kanye West and Paul McCartney.