Grizzlies guard Desmond Bane has surgery on broken bone in right big toe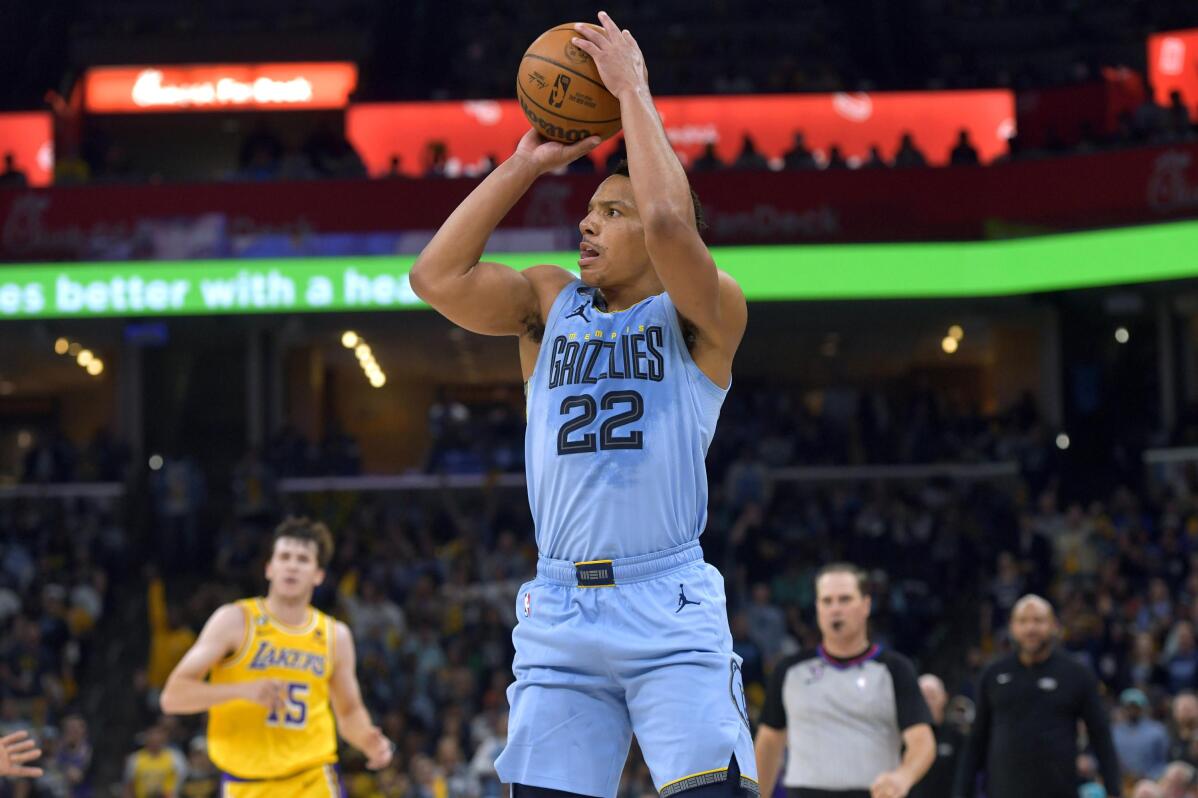 1 of 2

|
Memphis Grizzlies guard Desmond Bane (22) shoots against the Los Angeles Lakers during the first half of Game 5 in a first-round NBA basketball playoff series Wednesday, April 26, 2023, in Memphis, Tenn. (AP Photo/Brandon Dill)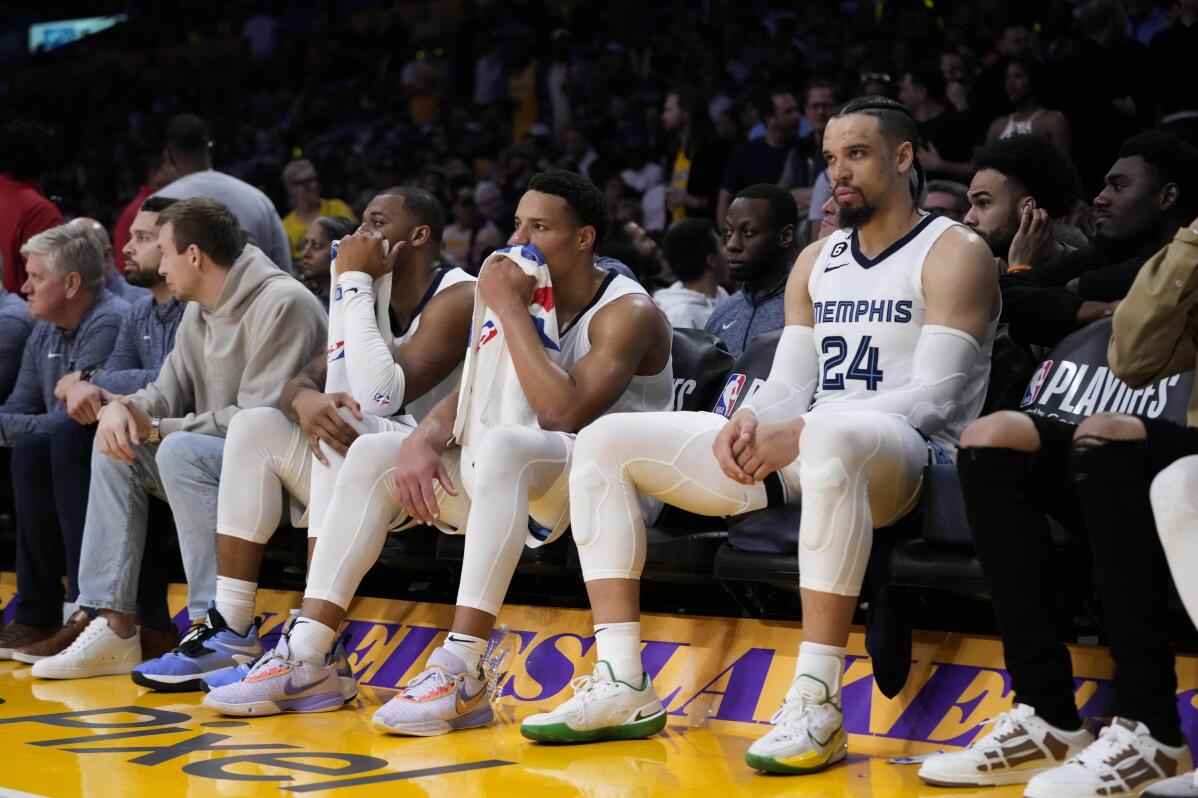 2 of 2

|
Memphis Grizzlies' Dillon Brooks, Desmond Bane and Xavier Tillman, from right, watch from the bench during the second half in Game 6 of the team's first-round NBA basketball playoff series against the Los Angeles Lakers Friday, April 28, 2023, in Los Angeles. The Lakers won 125-85. (AP Photo/Jae C. Hong)
Grizzlies guard Desmond Bane has surgery on broken bone in right big toe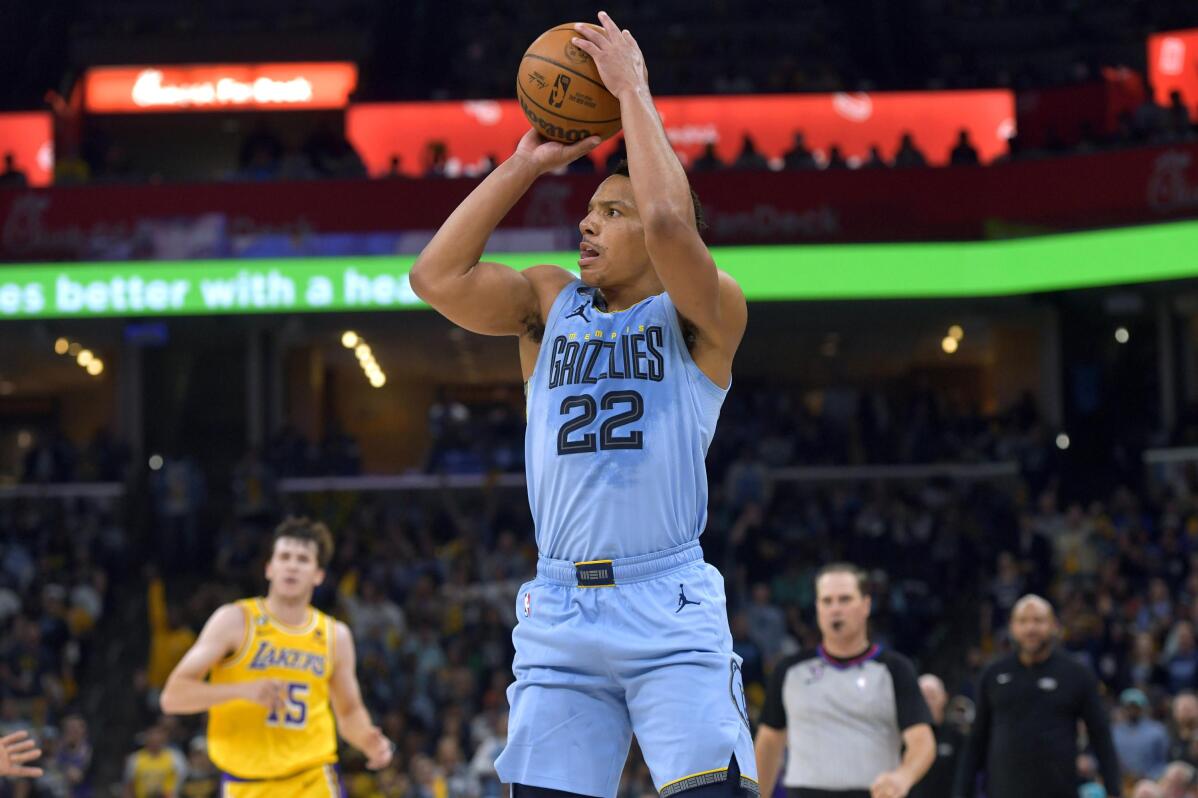 1 of 2

|
Memphis Grizzlies guard Desmond Bane (22) shoots against the Los Angeles Lakers during the first half of Game 5 in a first-round NBA basketball playoff series Wednesday, April 26, 2023, in Memphis, Tenn. (AP Photo/Brandon Dill)
1 of 2
Memphis Grizzlies guard Desmond Bane (22) shoots against the Los Angeles Lakers during the first half of Game 5 in a first-round NBA basketball playoff series Wednesday, April 26, 2023, in Memphis, Tenn. (AP Photo/Brandon Dill)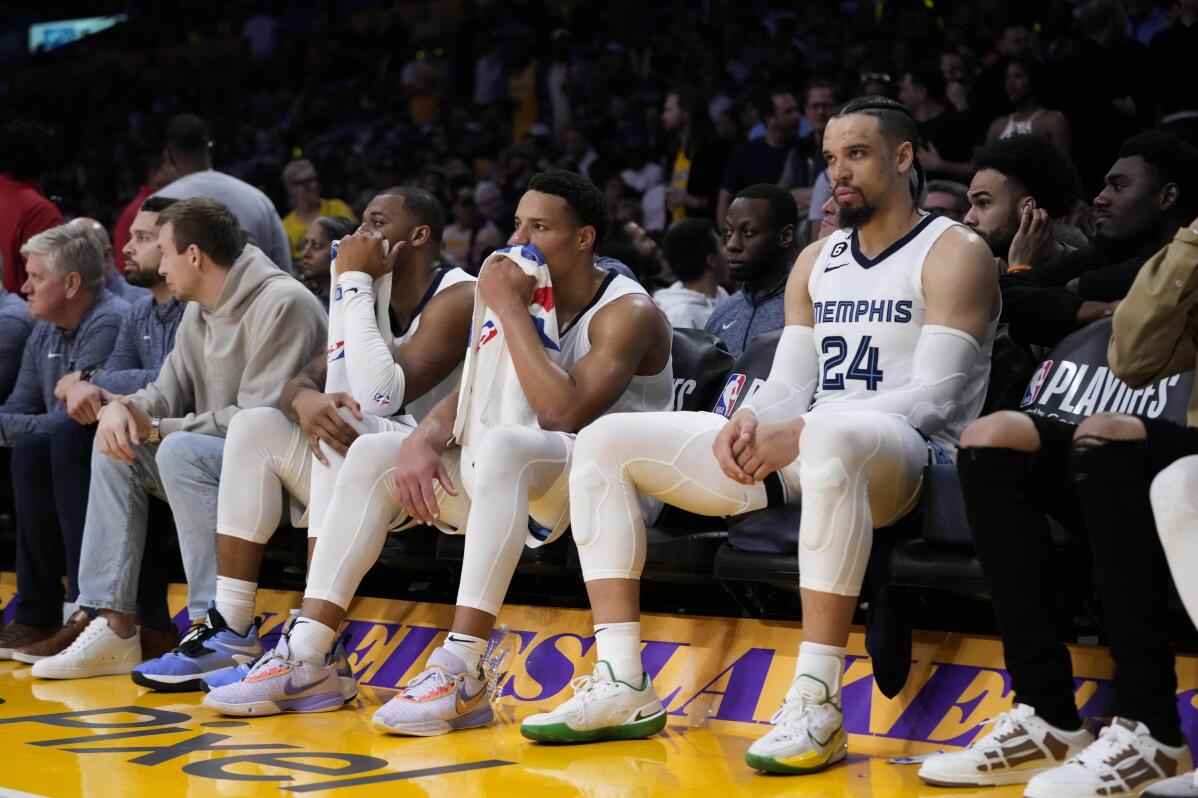 2 of 2

|
Memphis Grizzlies' Dillon Brooks, Desmond Bane and Xavier Tillman, from right, watch from the bench during the second half in Game 6 of the team's first-round NBA basketball playoff series against the Los Angeles Lakers Friday, April 28, 2023, in Los Angeles. The Lakers won 125-85. (AP Photo/Jae C. Hong)
2 of 2
Memphis Grizzlies' Dillon Brooks, Desmond Bane and Xavier Tillman, from right, watch from the bench during the second half in Game 6 of the team's first-round NBA basketball playoff series against the Los Angeles Lakers Friday, April 28, 2023, in Los Angeles. The Lakers won 125-85. (AP Photo/Jae C. Hong)
MEMPHIS, Tenn. (AP) — Memphis Grizzlies guard Desmond Bane had surgery Tuesday on his right big toe after initially breaking a bone during a game Nov. 11 against Minnesota.
The Grizzlies announced the procedure Tuesday on a broken medial sesamoid bone in the toe. The team says Bane is expected to be fully recovered before the start of the season.
Bane initially hurt his toe during the Grizzlies' win Nov. 11 against the Timberwolves. He finished that win over Minnesota with 24 points and five assists. The Grizzlies announced the next day the third-year player out of TCU would miss at least two to three weeks with a sprained toe.
He missed 17 games and returned Dec. 23.
The 30th overall pick in the 2020 draft ranks second in the NBA in 3-point shooting percentage since entering the league with a minimum of 400 3-pointers made. He set the franchise record with 228 made 3s last season.
Bane finished this season playing 58 games and was the second-leading scorer for Memphis. He averaged 21.5 points, five rebounds and 4.4 assists per game during the regular season and shot 40.8% from 3-point range. Bane also was second in scoring during the Grizzlies' Round 1 loss to the Lakers.
___
AP NBA: https://apnews.com/hub/NBA and https://twitter.com/AP_Sports