Column: Alex Palou dominantes IndyCar amid lawsuits and scrutiny of his career decisions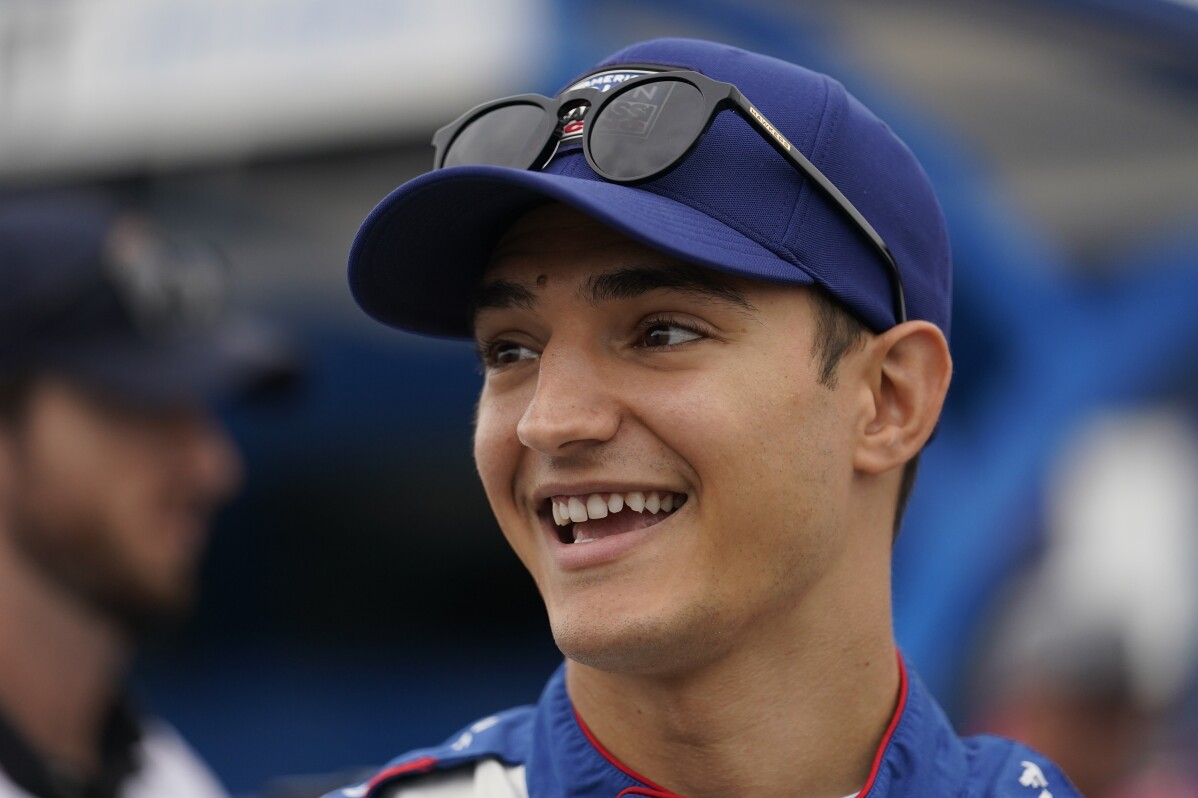 1 of 5

|
Alex Palou prepares before the start an IndyCar auto race at World Wide Technology Raceway, Sunday, Aug. 27, 2023, in Madison, Ill. (AP Photo/Jeff Roberson)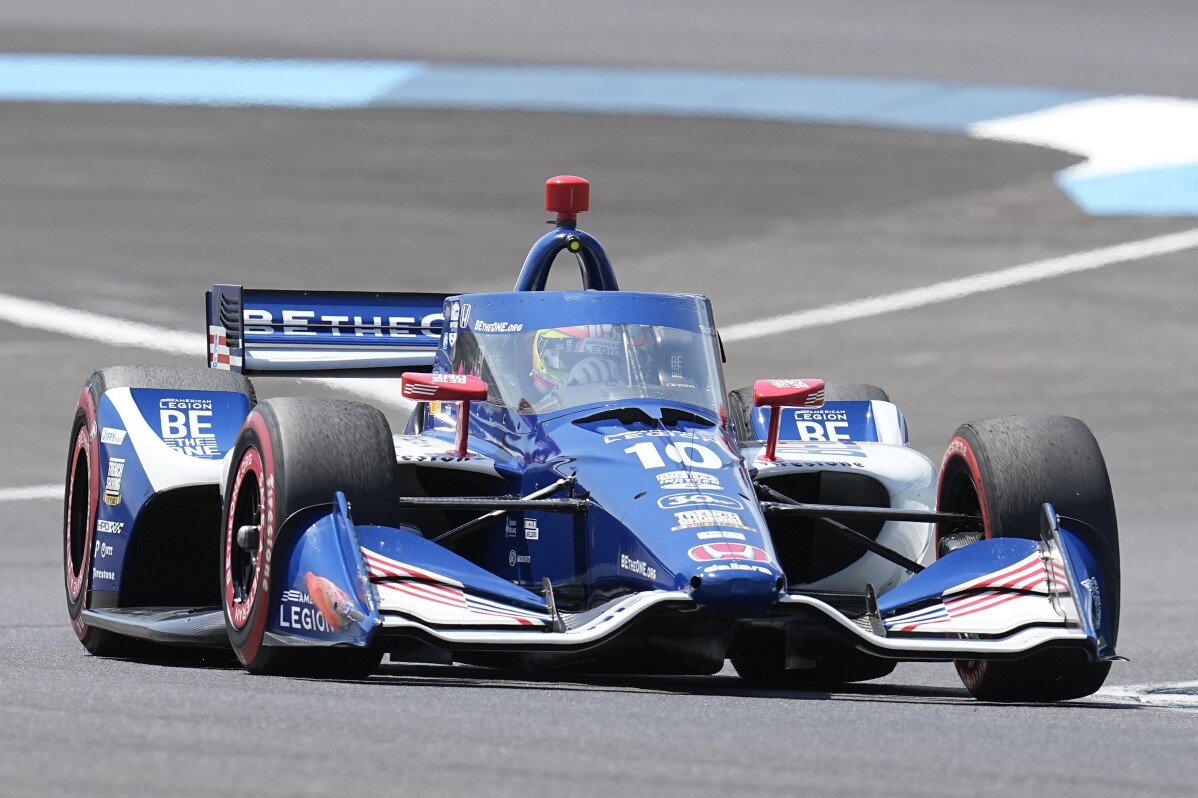 2 of 5

|
Alex Palou, of Spain, drives during the IndyCar Indianapolis GP auto race at Indianapolis Motor Speedway, Saturday, Aug. 12, 2023, in Indianapolis. (AP Photo/Darron Cummings)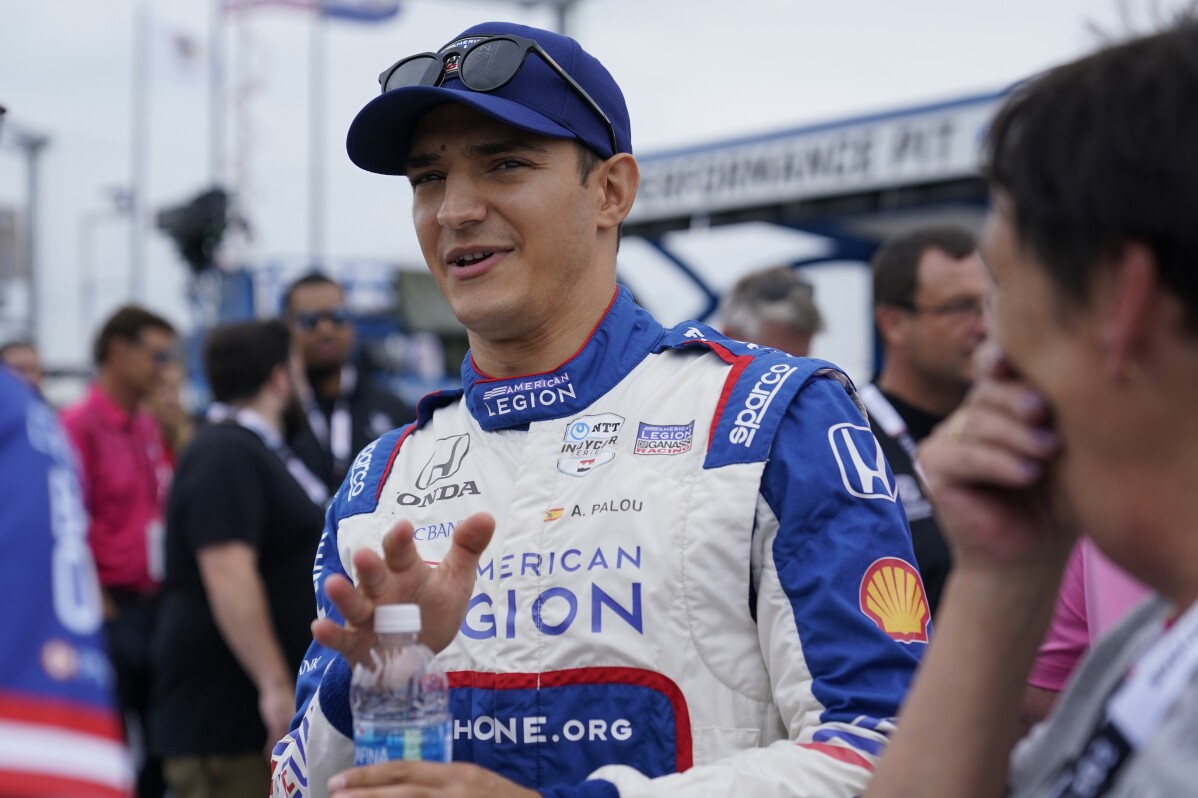 3 of 5

|
Alex Palou prepares before the start of an IndyCar auto race at World Wide Technology Raceway, Sunday, Aug. 27, 2023, in Madison, Ill. (AP Photo/Jeff Roberson)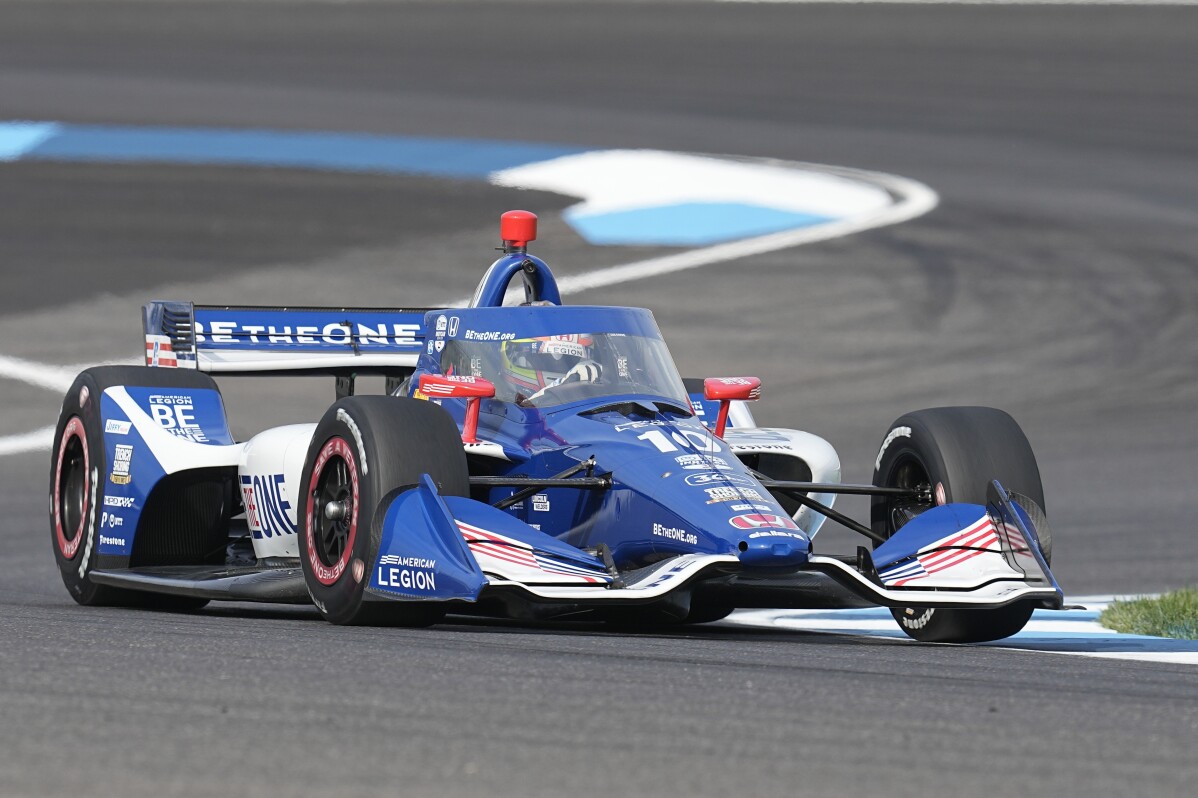 4 of 5

|
Alex Palou, of Spain, drives during a practice session for the IndyCar Indianapolis GP auto race at Indianapolis Motor Speedway, Friday, Aug. 11, 2023, in Indianapolis. (AP Photo/Darron Cummings)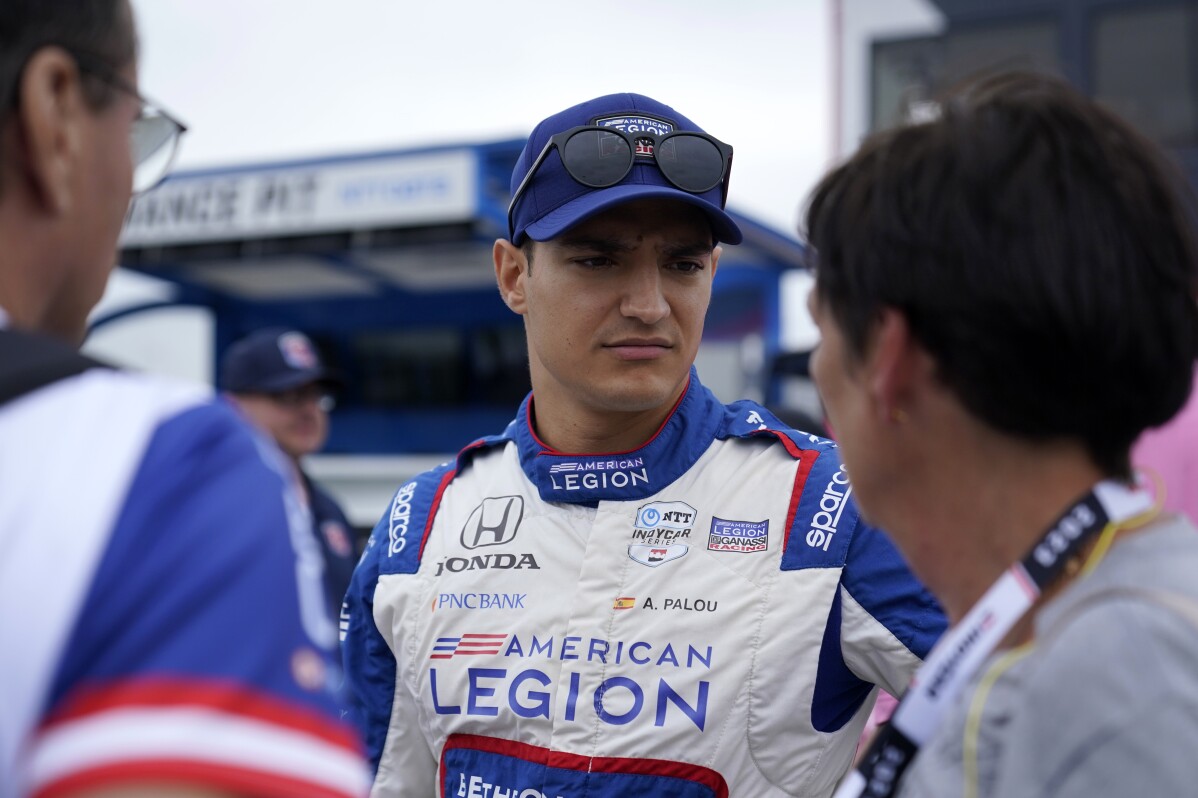 5 of 5

|
Alex Palou prepares before the start of an IndyCar auto race at World Wide Technology Raceway, Sunday, Aug. 27, 2023, in Madison, Ill. (AP Photo/Jeff Roberson)
Column: Alex Palou dominantes IndyCar amid lawsuits and scrutiny of his career decisions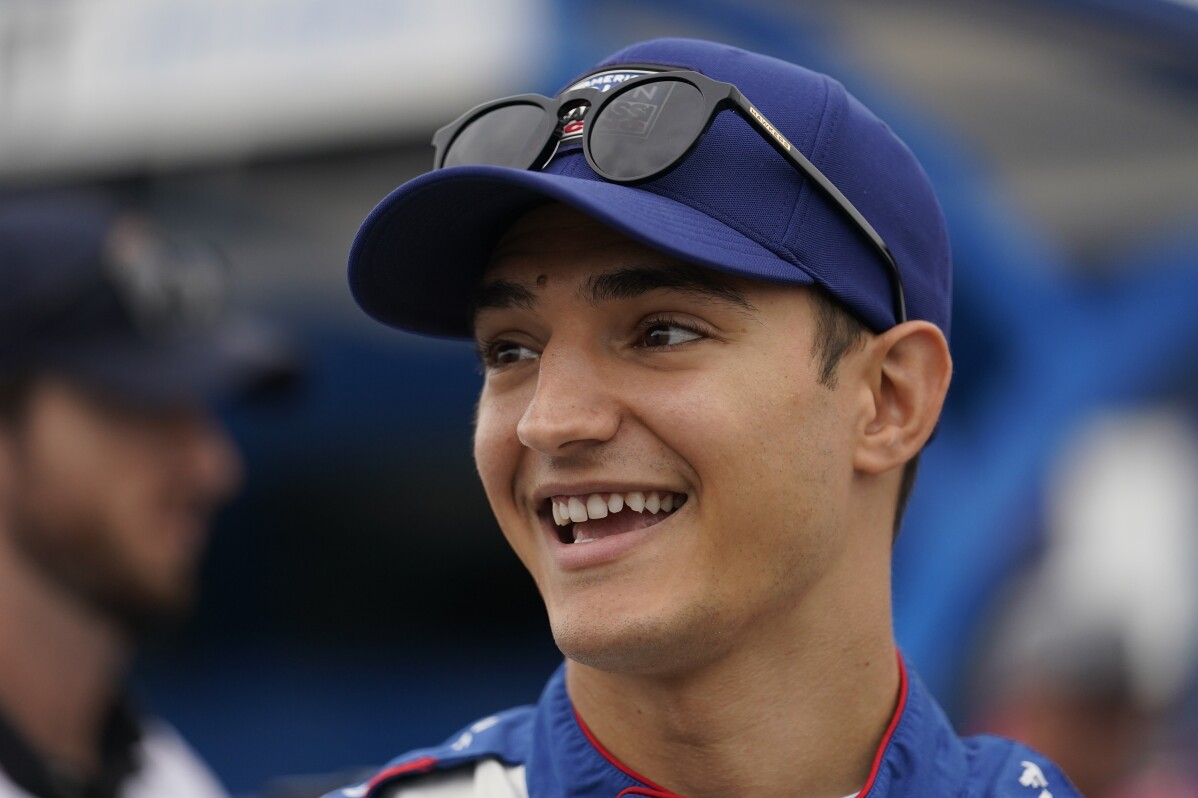 1 of 5

|
Alex Palou prepares before the start an IndyCar auto race at World Wide Technology Raceway, Sunday, Aug. 27, 2023, in Madison, Ill. (AP Photo/Jeff Roberson)
1 of 5
Alex Palou prepares before the start an IndyCar auto race at World Wide Technology Raceway, Sunday, Aug. 27, 2023, in Madison, Ill. (AP Photo/Jeff Roberson)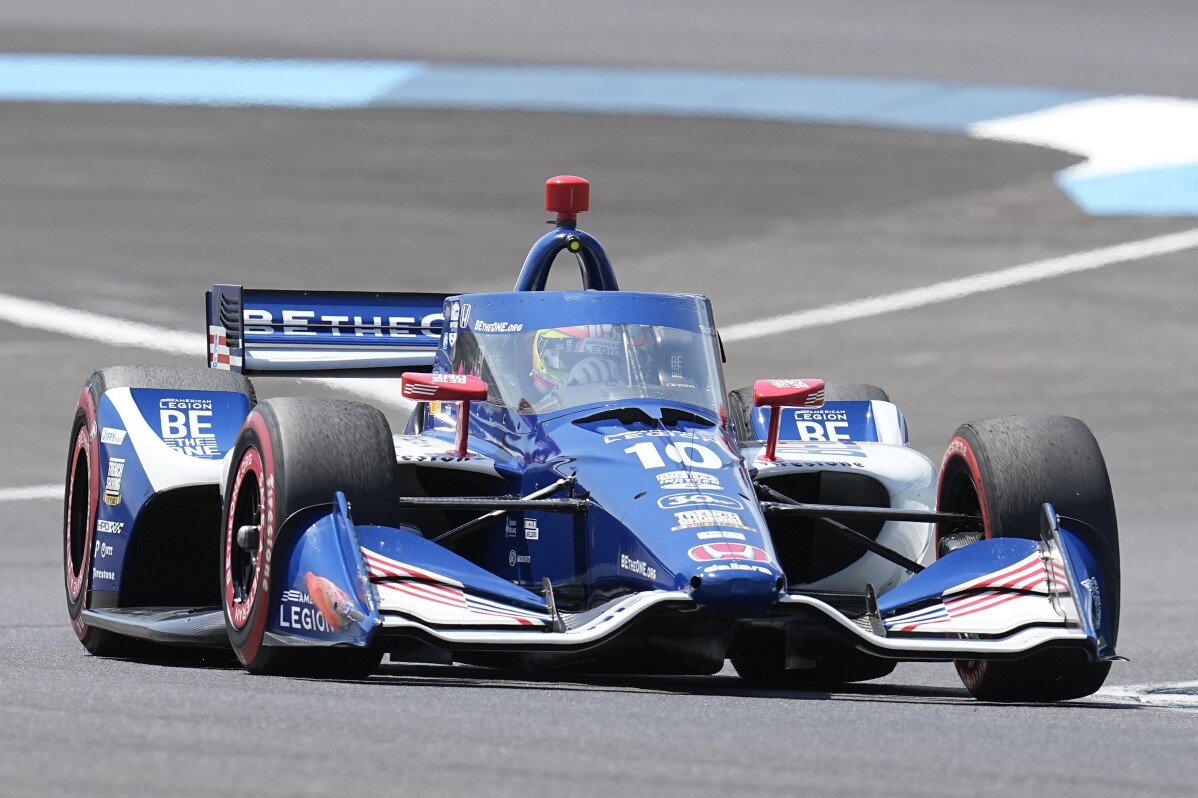 2 of 5

|
Alex Palou, of Spain, drives during the IndyCar Indianapolis GP auto race at Indianapolis Motor Speedway, Saturday, Aug. 12, 2023, in Indianapolis. (AP Photo/Darron Cummings)
2 of 5
Alex Palou, of Spain, drives during the IndyCar Indianapolis GP auto race at Indianapolis Motor Speedway, Saturday, Aug. 12, 2023, in Indianapolis. (AP Photo/Darron Cummings)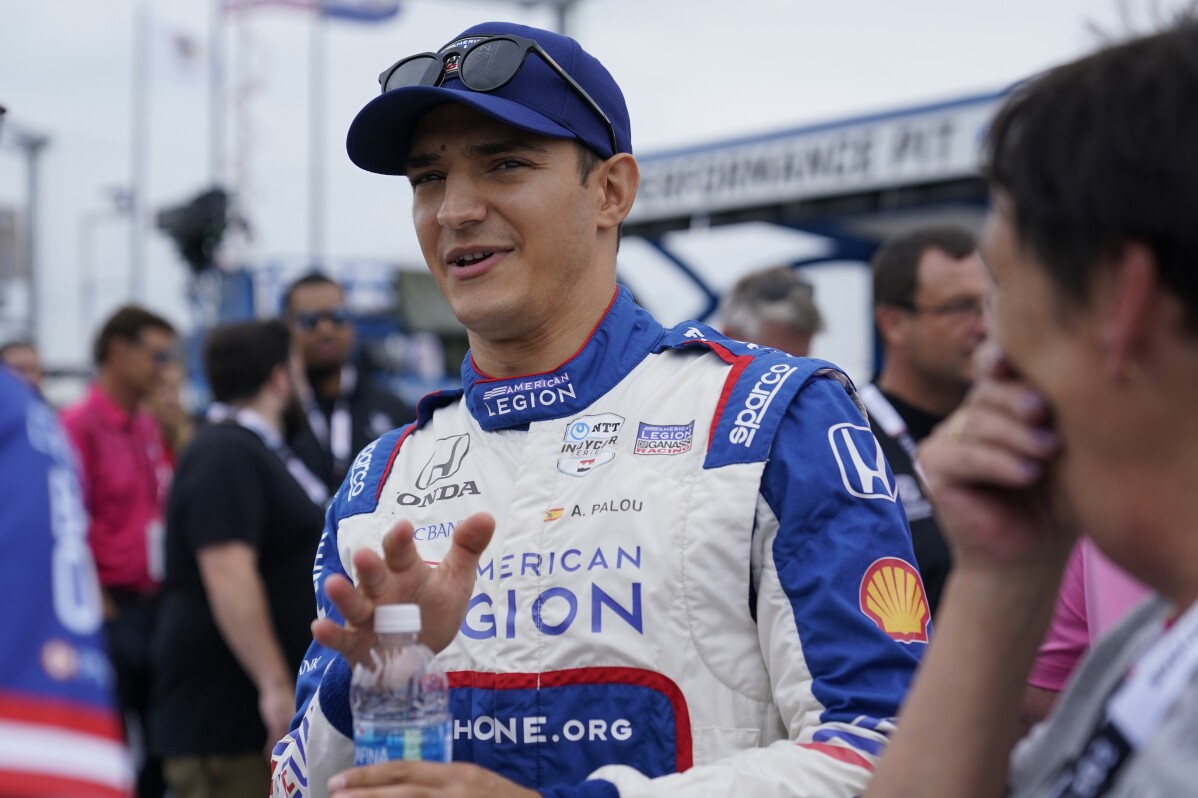 3 of 5

|
Alex Palou prepares before the start of an IndyCar auto race at World Wide Technology Raceway, Sunday, Aug. 27, 2023, in Madison, Ill. (AP Photo/Jeff Roberson)
3 of 5
Alex Palou prepares before the start of an IndyCar auto race at World Wide Technology Raceway, Sunday, Aug. 27, 2023, in Madison, Ill. (AP Photo/Jeff Roberson)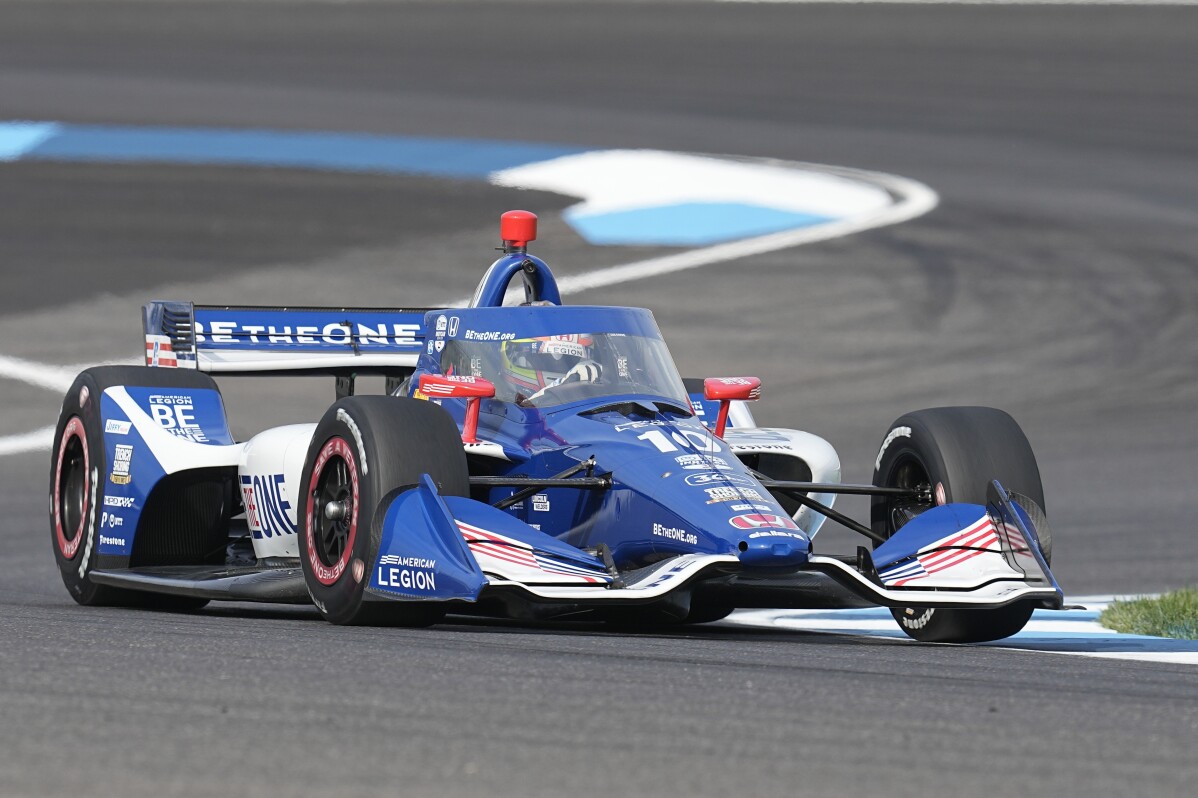 4 of 5

|
Alex Palou, of Spain, drives during a practice session for the IndyCar Indianapolis GP auto race at Indianapolis Motor Speedway, Friday, Aug. 11, 2023, in Indianapolis. (AP Photo/Darron Cummings)
4 of 5
Alex Palou, of Spain, drives during a practice session for the IndyCar Indianapolis GP auto race at Indianapolis Motor Speedway, Friday, Aug. 11, 2023, in Indianapolis. (AP Photo/Darron Cummings)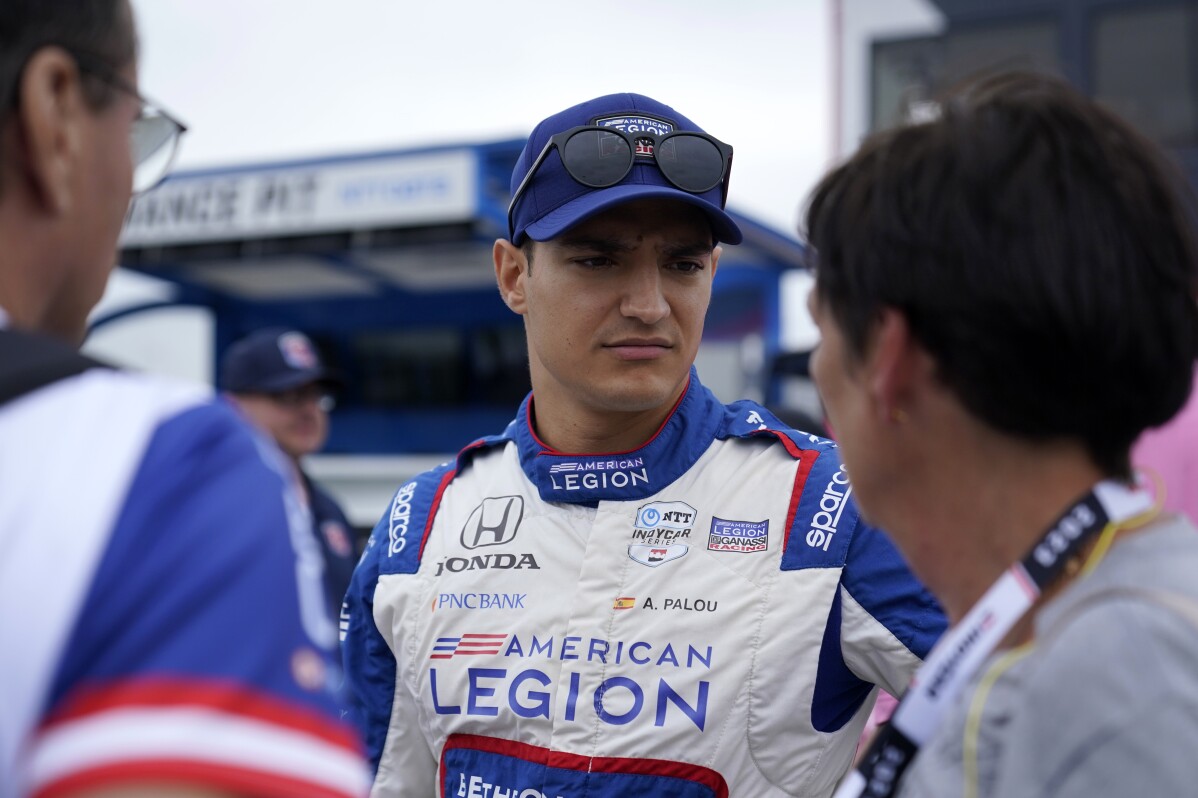 5 of 5

|
Alex Palou prepares before the start of an IndyCar auto race at World Wide Technology Raceway, Sunday, Aug. 27, 2023, in Madison, Ill. (AP Photo/Jeff Roberson)
5 of 5
Alex Palou prepares before the start of an IndyCar auto race at World Wide Technology Raceway, Sunday, Aug. 27, 2023, in Madison, Ill. (AP Photo/Jeff Roberson)
PORTLAND, Ore. (AP) — Alex Palou wore a McLaren papaya-colored shirt at the Miami Grand Prix in May and a $1 million Richard Mille custom watch adorned his wrist.
Given only to McLaren's F1 drivers, the timepieces are a talking point among the collecting crowd. Simon Pagenaud, himself a Mille ambassador, immediately spotted the watch.
"Yes, but it doesn't work," Palou said.
"What do you mean it doesn't work?" Pagenaud asked, popping out of his chair to seize Palou's right arm.
"It just doesn't do anything," Palou said with a shrug.
"You know you have to wind it, right?" asked an incredulous Pagenaud, who began twisting the outer dial.
Palou always has had some naivete since arriving in the United States at the start of the COVID-19 pandemic. He was a 22-year-old Spaniard who most recently had been racing under the radar in Japan, and he never had won a championship at any level.
He slipped in during the isolated "bubble" 2020 season with small Dale Coyne Racing, where Palou secured backing and quietly overperformed to catch the attention of Chip Ganassi Racing. IndyCar's top team had an opening and so it grabbed Palou, who won in his debut race with his new team.
He now has won two championships in three seasons and Palou is IndyCar's most dominant driver. He became the first driver in nearly two decades to clinch the title before the season finale with a win Sunday at Portland, his fifth victory in what's been nearly a perfect on-track season.
Aside from leading IndyCar in every meaningful statistic, Palou goes into this weekend's finale having completed all but two laps this season. He already clinched the title headed into Laguna Seca Raceway, where he's the defending race winner.
A mistake-free killer on the track, Palou remains an enigma; he's unflappable in the race car, and it seems off of it, too.
He's in his second messy contract dispute in 15 months and Palou currently is being sued by McLaren in the United Kingdom for more than $20 million in damages and money advanced to him ahead of him becoming a full-time McLaren driver in 2024.
Something has changed. What? Who knows? But Palou no longer wants to drive for McLaren — in IndyCar or F1 — and even after winning the title in Portland he still declined direct questions about just what exactly is going on.
This much is clear: Chip Ganassi said Sunday that Palou will be back driving for him next season. So too bad for McLaren and CEO Zak Brown and whatever contracts they believe they've got with the Ganassi driver.
The boss, who with Palou's new title now has 15 IndyCar championships, is quite certain Palou will be back next season.
"Alex Palou is going to be in our car, I can tell you that, for sure," Ganassi said after the race.
Unfortunately, until we see it, who knows what's going to happen?
Nobody.
Palou, with a wide smile but a "my hands are tied" shrug, has refused to explain why things have changed so dramatically. Word around the paddock is that Palou, who purportedly received an advance on his 2024 salary from Brown and help with legal fees in Palou's fight this time last year to leave Ganassi and join McLaren, doesn't even take Brown's phone calls.
And it was attorneys who informed Brown that Palou was not joining McLaren in 2024, leading Brown to write a scathing email to the McLaren IndyCar and F1 teams about Palou's about-face. To this day, Brown and Palou have had no conversation about it.
The Spanish firm that negotiated the McLaren deal — and may or may not have botched the terms that Palou had with Ganassi as it understood them — had a similar tale and said it was "bitterly disappointed" in the turn of events.
Monaco Increase Management said it spoke with Palou two days before Brown's explosive email and among the topics covered was a championship party this weekend at Laguna Seca.
The firm bought its plane tickets because never, it said, did Palou indicate he was about to ditch MIM's services or renege on the McLaren deal.
Palou has made some curious career choices and that naivete he showed with his McLaren watch in May isn't isolated to technology. He casually mentioned his wife, Esther, is expecting their first child in November after winning the title Sunday — he didn't tell anyone he was getting married during the 2021 offseason and just showed up wearing both a wedding ring and a championship ring — and seems to be leaving all his contractual problems to lawyers.
The one thing Palou has talked about is his pursuit of F1, which was believed to be the original motivation in 2022 to leave for McLaren. Now, he seems content to see what happens in the future.
"When an opportunity came, I had to go for it, I felt," he said. "At the same time, I know I'm not 21 or 19. I'm already 26, which is good. I'm not saying I'm old, but I mean, it's not that I'm super young. So next year I'll be 27. If an opportunity comes in the future, which is like really, really small chances, I'll think about it for sure, 100%.
"But I'm happy honestly. As long as I keep on winning championships and races or battling for championships, I think I'll have a great career."
It's just not clear who will trust Palou going forward, which may not matter so long as he keeps giving Ganassi trophies.
___
AP auto racing: https://apnews.com/hub/auto-racing