Italy's antitrust watchdog probes Apple over competition in app market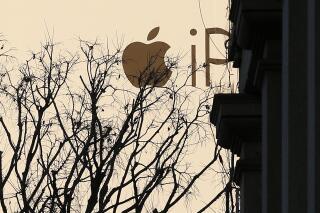 MILAN (AP) — Italy's antitrust authority is probing allegations that Apple is abusing its dominant position in the app market, thwarting competition, officials said Thursday.
The authority alleges that Apple's privacy policy for third-party developers is more restrictive than the one applied to its own apps, using language that discourages tracking.
In addition, the Italian regulator alleged that outside developers also face restrictions in the quality of data provided by Apple regarding the effectiveness of advertising, impacting revenues in favor of Apple's own apps.
The authority said the data is essential in outlining the appeal of the app to potential advertisers. "The presumed discriminatory conduct by Apple can cause a drop in advertising proceeds by third-party developers, in favor of its own commercial division," as well as impeding competition on the Apple app market, it said.
The technology company, based in Cupertino, California, defended its App Tracking Transparency framework, which it says gives users the choice of whether to allow apps to track them or not.
Apple said in a statement that the rules apply equally to all developers, including Apple, and that the company "will continue to engage constructively" with the Italian antitrust authority to address questions.