Vaping company Juul settles West Virginia lawsuit for $7.9M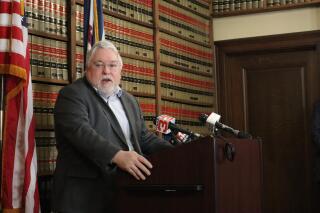 CHARLESTON, W.Va. (AP) — Vaping company Juul Labs will pay West Virginia $7.9 million to settle a lawsuit alleging the company marketed products to underage users, Attorney General Patrick Morrisey announced Monday.
The lawsuit accuses Juul of engaging in unfair or deceptive practices in the design, manufacturing, marketing and sale of e-cigarettes in violation of the state's Consumer Credit and Protection Act.
A 2020 report released by West Virginia health officials found that more than 60% of high school students in the state reported trying e-cigarettes in 2019, up from 44% in 2017.
"This settlement puts companies like Juul in check to not copy big tobacco's playbook and gear marketing strategies toward underage people," Morrisey said in a statement. "In Juul's case, we have alleged it has deceived consumers about its nicotine strength, misrepresented the nicotine equivalency of its products to traditional cigarettes and understated the risks of addiction that occur with such powerful levels of nicotine."
It's the latest settlement involving the embattled e-cigarette giant, which last year laid off hundreds of workers and settled thousands of lawsuits consolidated in a California federal court brought by families of Juul users, school districts, city governments and Native American tribes.
In September, the San Francisco company agreed to pay nearly $440 million to settle a two-year investigation by 33 states into the marketing of its high-nicotine vaping products.
Juul dropped all U.S. advertising and discontinued most of its flavors in 2019 amid lawsuits and government sanctions.
Last June, the U.S. Food and Drug Administration ordered Juul to stop marketing and distributing its products in the United States to protect public health. Following a legal challenge from Juul, the FDA later placed a temporary hold on its decision and is conducting an additional review of the company's products.
A study by the Centers for Disease Control and Prevention found that one of every four West Virginia adults were smokers in 2018, the highest rate in the nation.
"This settlement with the West Virginia Attorney General represents yet another step in Juul Labs' ongoing commitment to resolve issues from the company's past," Juul Labs said in a statement Monday. "The terms of the agreement, like prior settlements, provide financial resources to further combat underage use and develop cessation programs and they reflect our current business practices, which were implemented as part of our company-wide reset in the fall of 2019.
"With West Virginia having the highest cigarette-smoking rate in the U.S., we hope that some funds will go directly to interventions to reduce the use of combustible cigarettes and improve public health in the state," the company said.