Swedish investigator says S. Korea key to her adoption probe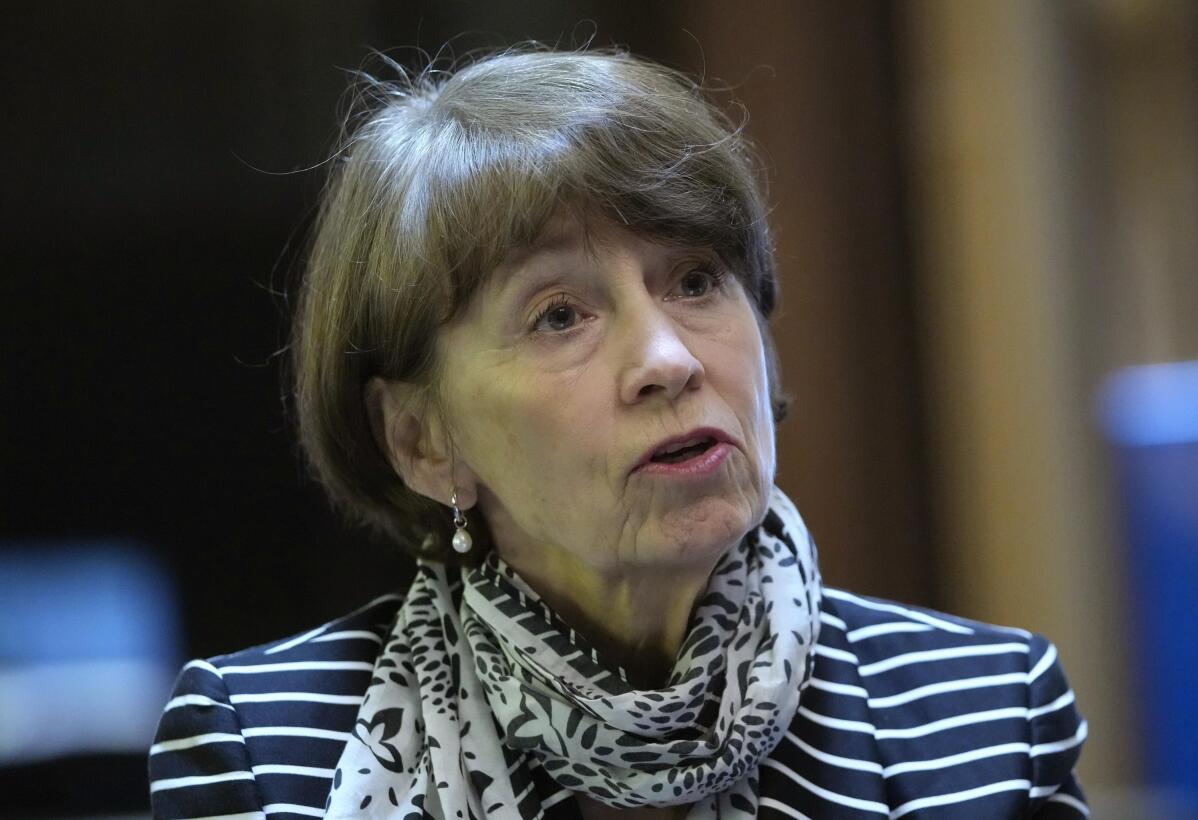 1 of 2

|
Anna Singer, a Swedish expert leading the country's investigation into its international adoption practices, speaks during an interview in Seoul, South Korea, Tuesday, March 21, 2023. Singer said Tuesday she's trying to determine whether Swedish authorities were aware of falsified child origins as they approved the adoptions of thousands of South Korean children. (AP Photo/Ahn Young-joon)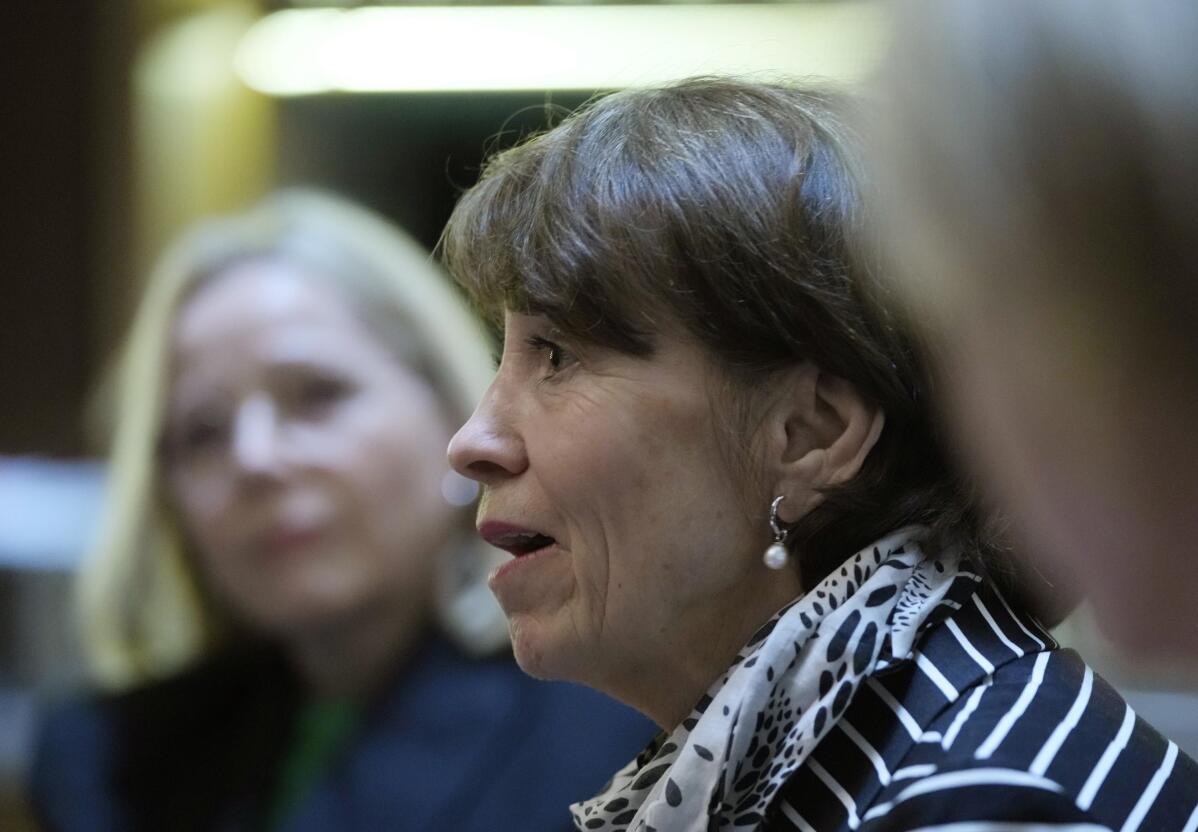 2 of 2

|
Anna Singer, a Swedish expert leading the country's investigation into its international adoption practices, speaks during an interview in Seoul, South Korea, Tuesday, March 21, 2023. Singer said Tuesday she's trying to determine whether Swedish authorities were aware of falsified child origins as they approved the adoptions of thousands of South Korean children. (AP Photo/Ahn Young-joon)
Swedish investigator says S. Korea key to her adoption probe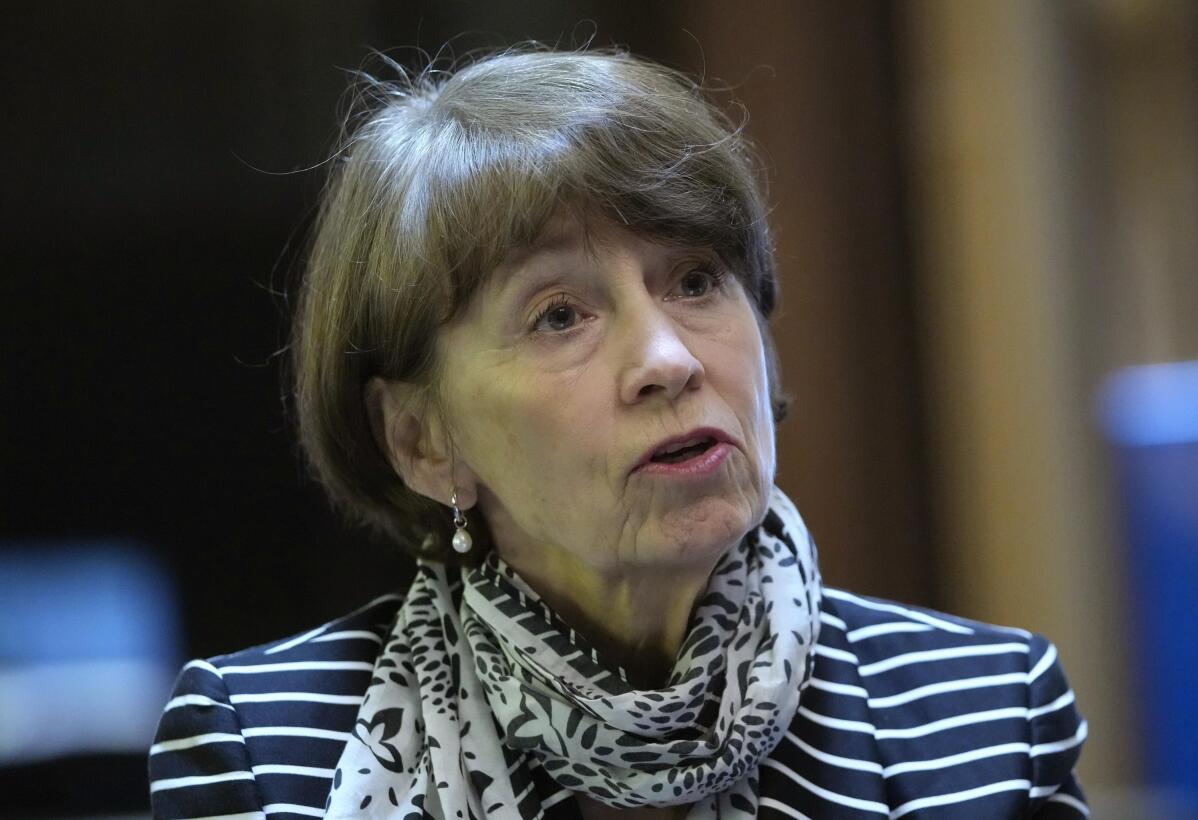 1 of 2

|
Anna Singer, a Swedish expert leading the country's investigation into its international adoption practices, speaks during an interview in Seoul, South Korea, Tuesday, March 21, 2023. Singer said Tuesday she's trying to determine whether Swedish authorities were aware of falsified child origins as they approved the adoptions of thousands of South Korean children. (AP Photo/Ahn Young-joon)
1 of 2
Anna Singer, a Swedish expert leading the country's investigation into its international adoption practices, speaks during an interview in Seoul, South Korea, Tuesday, March 21, 2023. Singer said Tuesday she's trying to determine whether Swedish authorities were aware of falsified child origins as they approved the adoptions of thousands of South Korean children. (AP Photo/Ahn Young-joon)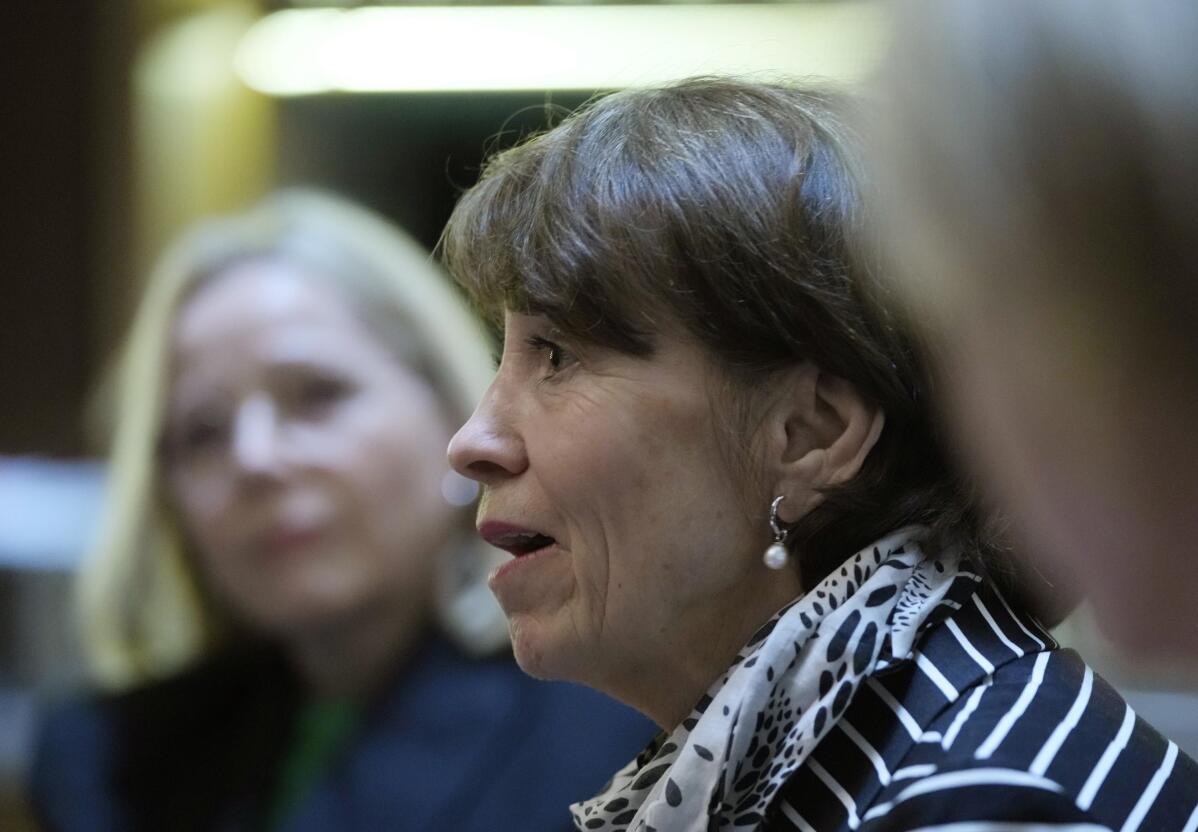 2 of 2

|
Anna Singer, a Swedish expert leading the country's investigation into its international adoption practices, speaks during an interview in Seoul, South Korea, Tuesday, March 21, 2023. Singer said Tuesday she's trying to determine whether Swedish authorities were aware of falsified child origins as they approved the adoptions of thousands of South Korean children. (AP Photo/Ahn Young-joon)
2 of 2
Anna Singer, a Swedish expert leading the country's investigation into its international adoption practices, speaks during an interview in Seoul, South Korea, Tuesday, March 21, 2023. Singer said Tuesday she's trying to determine whether Swedish authorities were aware of falsified child origins as they approved the adoptions of thousands of South Korean children. (AP Photo/Ahn Young-joon)
SEOUL, South Korea (AP) — A Swedish legal expert investigating the country's international adoption practices said Tuesday she's trying to determine whether Swedish authorities were aware of falsified child origins as they approved the adoptions of thousands of South Korean children.
Anna Singer spoke to The Associated Press during a weeklong trip to South Korea, where she plans to meet with officials from the government and a Seoul-based agency that handled adoptions to Sweden to gather details on how South Korea procured and documented children for foreign adoptions.
Many South Korean adoptees accuse their agencies of fabricating documents to expedite adoptions by foreigners, such as falsely registering them as abandoned orphans when they had relatives who could be easily identified, which also makes their origins difficult to trace.
Most South Korean adoptees were sent overseas during the 1970s and '80s, when Seoul was ruled by a succession of military governments that saw adoptions as a way to deepen ties with the democratic West while reducing the number of mouths to feed.
"Our primary focus is the Swedish organizations and the Swedish actors — what did they do and what did they know? But in order to get a full understanding, we also need to know how (adoptions were) organized in the countries of origin," said Singer, a law professor at Uppsala University who was appointed by the Swedish government to lead the investigation in 2021.
She said such findings would be key in determining whether Sweden had effective safeguards or monitoring measures to ensure South Korean adoptees weren't wrongfully displaced from their biological parents.
Singer's investigation is aimed at identifying irregularities in the way Swedish government agencies, municipalities and adoption organizations handled international adoptions that came from around 80 countries, including whether they were aware that child origins were being fabricated in sending nations.
A number of European countries have begun investigating how they've conducted international adoptions, in the face of growing concerns that children were being wrongfully removed from their biological families.
While the investigations have been triggered by more recent adoptions from South America and other parts of Asia, another focus has been the thousands of children adopted from South Korea during the country's 1970-80s adoption boom, which created the world's largest diaspora of adoptees.
Hundreds of Korean adoptees from Europe, the United States and Australia are demanding South Korea's Truth and Reconciliation Commission investigate the circumstances surrounding their adoptions, which they say were based on documents that falsified or obscured their origins.
The commission has accepted dozens among the nearly 400 applications filed in 2022 and is expected to take more cases in the following months, opening what's likely to be most meaningful inquiry into South Korea's foreign adoptions yet.
South Korea sent around 200,000 children to the West for adoptions in the past six decades, with more than half of them placed in the U.S. Along with France and Denmark, Sweden was a major European destination of South Korean children, adopting nearly 10,000 of them since the 1960s.
Former adoption workers and experts say most Western adoption agencies likely knew that their South Korean partners were manipulating paperwork to send more children faster. The awareness may have been more obvious with European agencies, which, unlike U.S. agencies that mostly sought babies, also accepted older children and apparently understood that many of them had parents who were married but going through financial problems or divorce, although they'd be described as orphans in documents.
The government of former military strongman Park Chung-hee temporarily halted South Korean adoptions to Sweden, Denmark, and Norway in the 1970s, after rival North Korea's embassies in those countries accused Seoul of selling away its babies. However, South Korea quickly resumed adoptions in response to what diplomatic documents seen by AP describe as those government's "strong requests" and repeated "pressing." When asked whether international adoptions over the past decades developed into a process of finding children for Western families, rather than finding families for children, Singer said: "Yeah, probably." Sweden's investigation follows similar inquiries by Switzerland, Denmark, Belgium and the Netherlands.
France, which has also launched an investigation into its adoptions, recently withdrew an accreditation for Rayon de Soleil de l'Enfant Etranger. The Paris-based adoption agency has been placing children from several countries, including South Korea, through a decadeslong partnership with the Seoul-based Holt Children's Services. The French Ministry for Europe and Foreign Affairs told AP that the decision, which RDSEE vows to challenge, was based on unspecified accusations about its practices that made it impossible for the agency to fulfill its mission. The ministry didn't specify whether the complaints included those raised by Korean adoptees. An investigation is also planned in Norway, and lawmakers during a February visit to South Korea met with officials from the truth commission in Seoul to discuss potential sharing of investigation records.
Singer said she has no immediate plans to directly investigate the cases of the 21 Swedish adoptees who submitted applications to the South Korean truth commission, but was actively communicating with Korean adoptee groups in Sweden while trying to establish details about systemic problems surrounding South Korean adoptions.
Singer's team has so far interviewed more than 40 adoptees since starting the investigation in February 2022, including those from South Korea, Chile, Brazil, and Colombia, who she says have expressed similar complaints about a lack of access to records.
"They're not there, they were burnt, they were (soaked), they disappeared," Singer said. "I mean, there's thousands of different explanations on why they can't access original files."