Report: Slovenian authorities hold 2 alleged Russian spies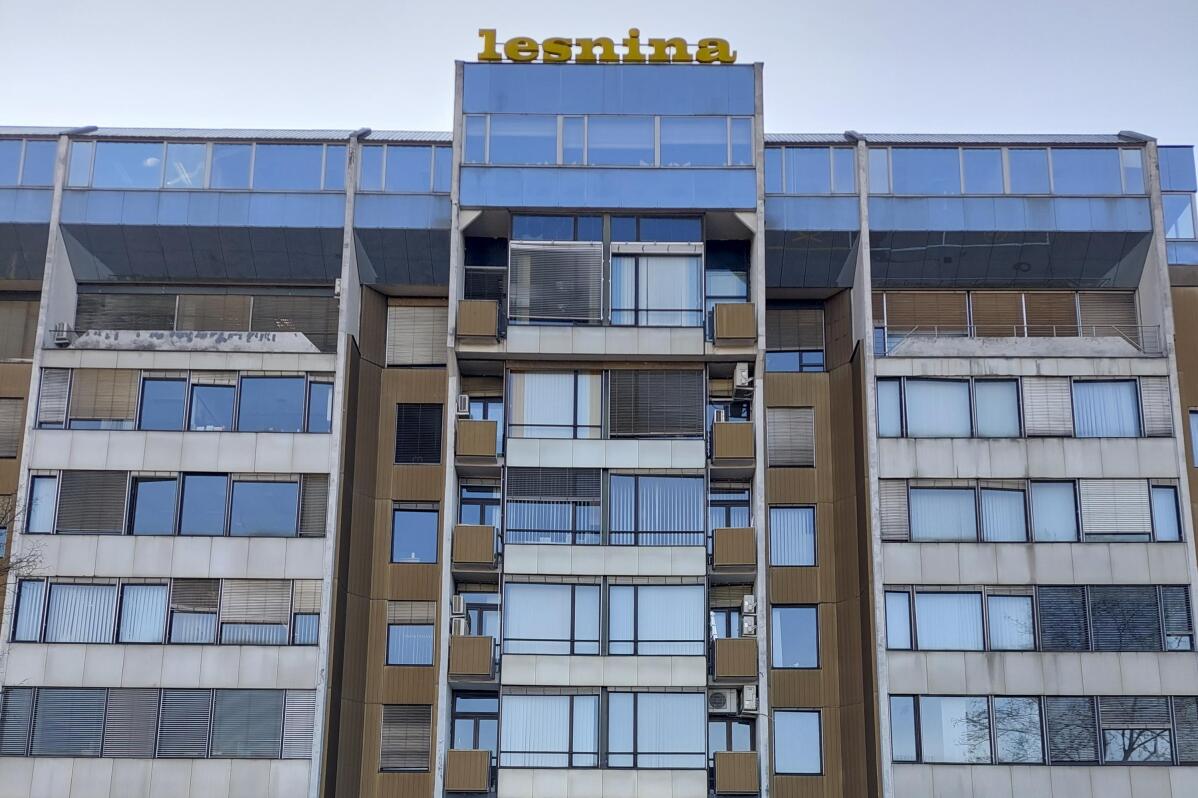 1 of 2

|
A general view of the office building where two alleged Russian spies held their office, in Ljubljana, Slovenia, Monday, Jan. 30, 2023. Slovenian authorities have apprehended two alleged Russian spies who used an agency dealing in real estate and antiques as a front for their activities, media reported Monday. (AP Photo/Ali Zerdin)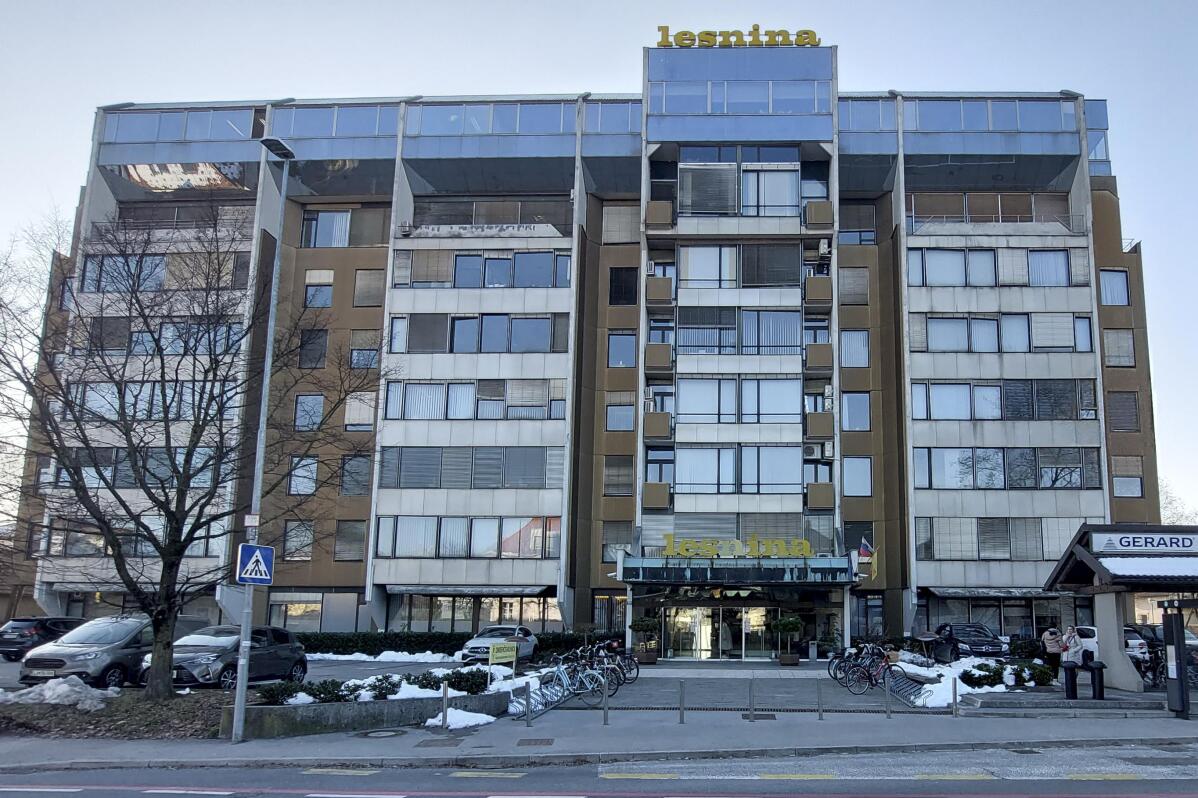 2 of 2

|
A general view of the office building where two alleged Russian spies held their office, in Ljubljana, Slovenia, Monday, Jan. 30, 2023. Slovenian authorities have apprehended two alleged Russian spies who used an agency dealing in real estate and antiques as a front for their activities, media reported Monday. (AP Photo/Ali Zerdin)
Report: Slovenian authorities hold 2 alleged Russian spies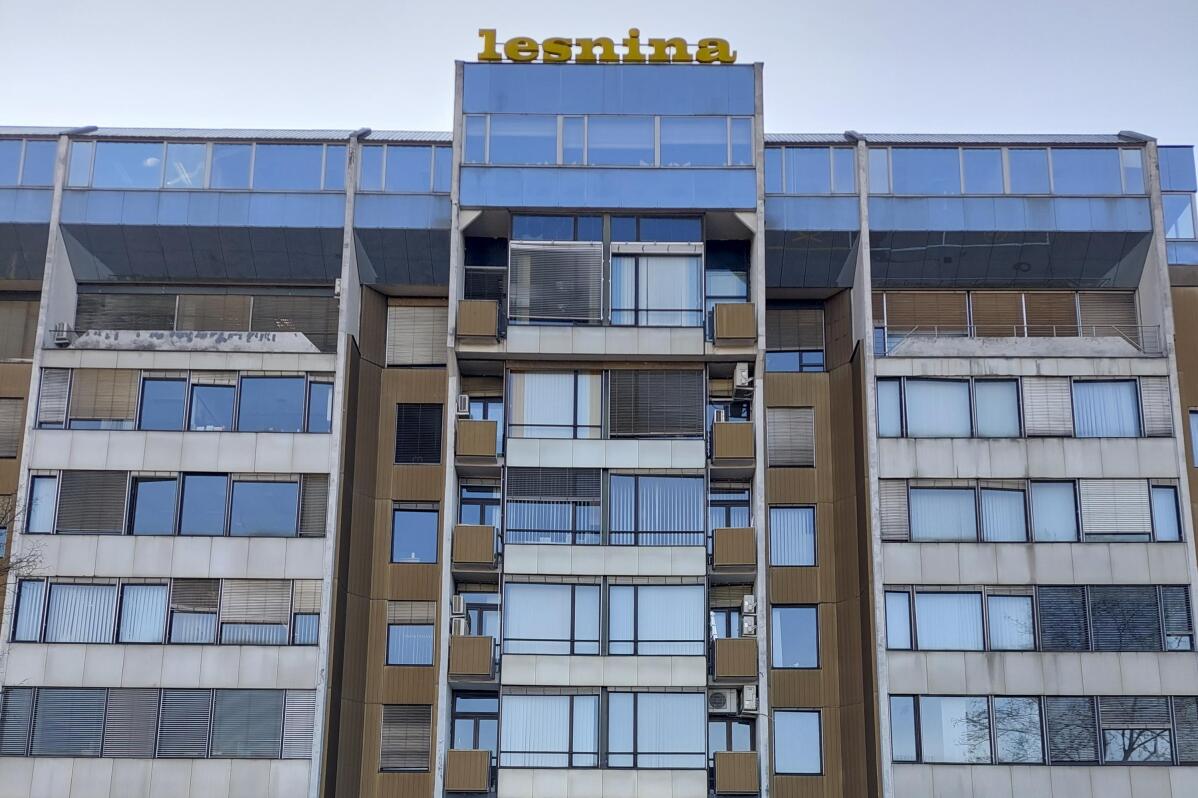 1 of 2

|
A general view of the office building where two alleged Russian spies held their office, in Ljubljana, Slovenia, Monday, Jan. 30, 2023. Slovenian authorities have apprehended two alleged Russian spies who used an agency dealing in real estate and antiques as a front for their activities, media reported Monday. (AP Photo/Ali Zerdin)
1 of 2
A general view of the office building where two alleged Russian spies held their office, in Ljubljana, Slovenia, Monday, Jan. 30, 2023. Slovenian authorities have apprehended two alleged Russian spies who used an agency dealing in real estate and antiques as a front for their activities, media reported Monday. (AP Photo/Ali Zerdin)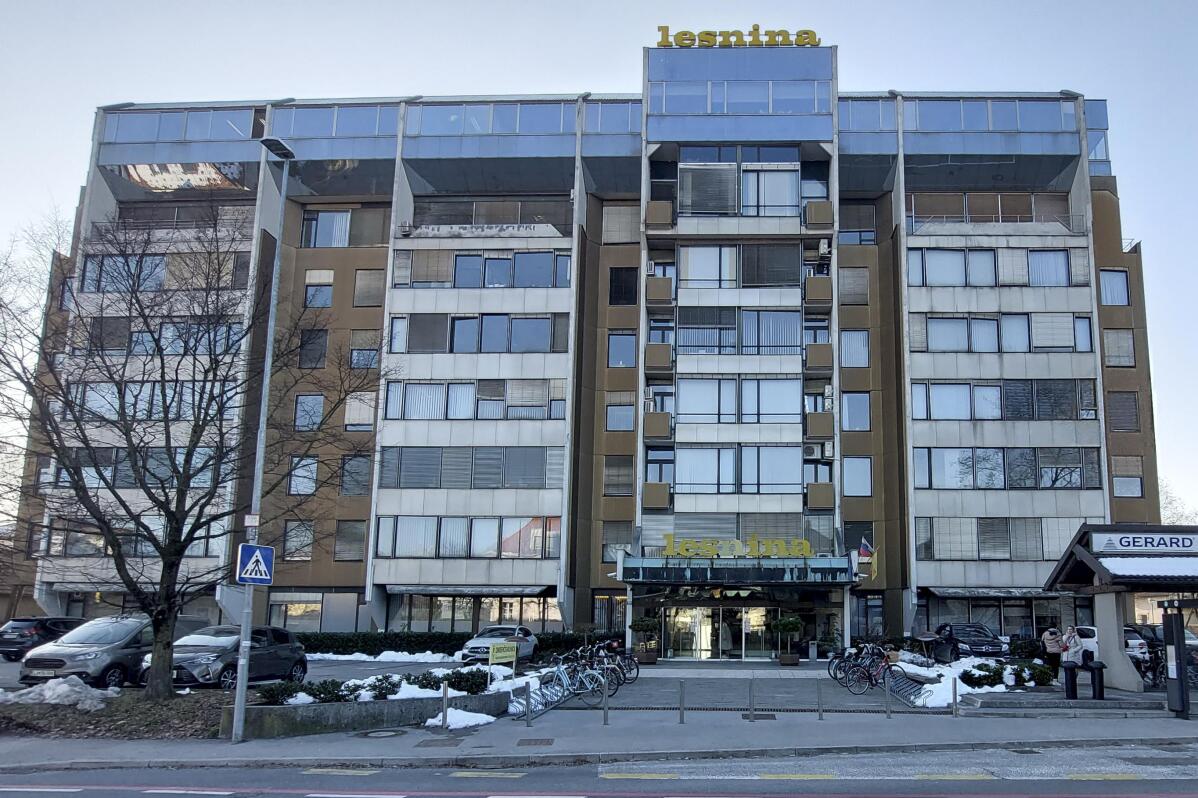 2 of 2

|
A general view of the office building where two alleged Russian spies held their office, in Ljubljana, Slovenia, Monday, Jan. 30, 2023. Slovenian authorities have apprehended two alleged Russian spies who used an agency dealing in real estate and antiques as a front for their activities, media reported Monday. (AP Photo/Ali Zerdin)
2 of 2
A general view of the office building where two alleged Russian spies held their office, in Ljubljana, Slovenia, Monday, Jan. 30, 2023. Slovenian authorities have apprehended two alleged Russian spies who used an agency dealing in real estate and antiques as a front for their activities, media reported Monday. (AP Photo/Ali Zerdin)
LJUBLJANA, Slovenia (AP) — Slovenian authorities have apprehended two alleged Russian spies suspected of using an agency dealing in real estate and antiques as a front for their activities in the NATO member, media reported Monday.
Slovenia's respected Delo newspaper and the Siol news portal cited the public prosecutor's office as confirming the arrests.
Slovenian police confirmed that two individuals had been arrested in December for suspected espionage but did not disclose which country they were accused of working for.
"They are suspected of being members of a foreign intelligence service," police spokesman Drago Menegalija said.
The two "resided and did business in Slovenia with illegally obtained foreign personal documents and a false identity and carried out covert intelligence activities for the benefit of a foreign intelligence service," added Menegalija.
According to the media outlets, the two individuals were arrested on Dec. 5 and remain in custody as the prosecutors continue their probe into espionage allegations.
Police said they acted in cooperation with the Slovenian Intelligence and Security Agency and based on directions from the Ljubljana District Prosecutor's Office.
The suspects' detention "prevented harmful consequences for the country's national security, its political, economic and security interests, as well as international security," said Menegalija.
Andrej Benedejcic, a former ambassador who now deals with national security issues at the office of Slovenia's prime minister, said that if official proceedings affirm the suspects' true intentions, their detention would mark the greatest success for Slovenia's state intelligence agency.
If found guilty, the suspects face in total up to eight years in prison.
The report in Delo said the suspects had used a rented office in the capital Ljubljana as their base of operations.
The suspects have also been active abroad, with one of the two holding Argentinian citizenship, according to the reports. The 24ur news portal said the suspects were a married couple whose child went to school in Slovenia.
___
Follow AP's coverage of the war in Ukraine: https://apnews.com/hub/russia-ukraine