Lebanon abruptly nixes plan for $122M airport 'Terminal 2'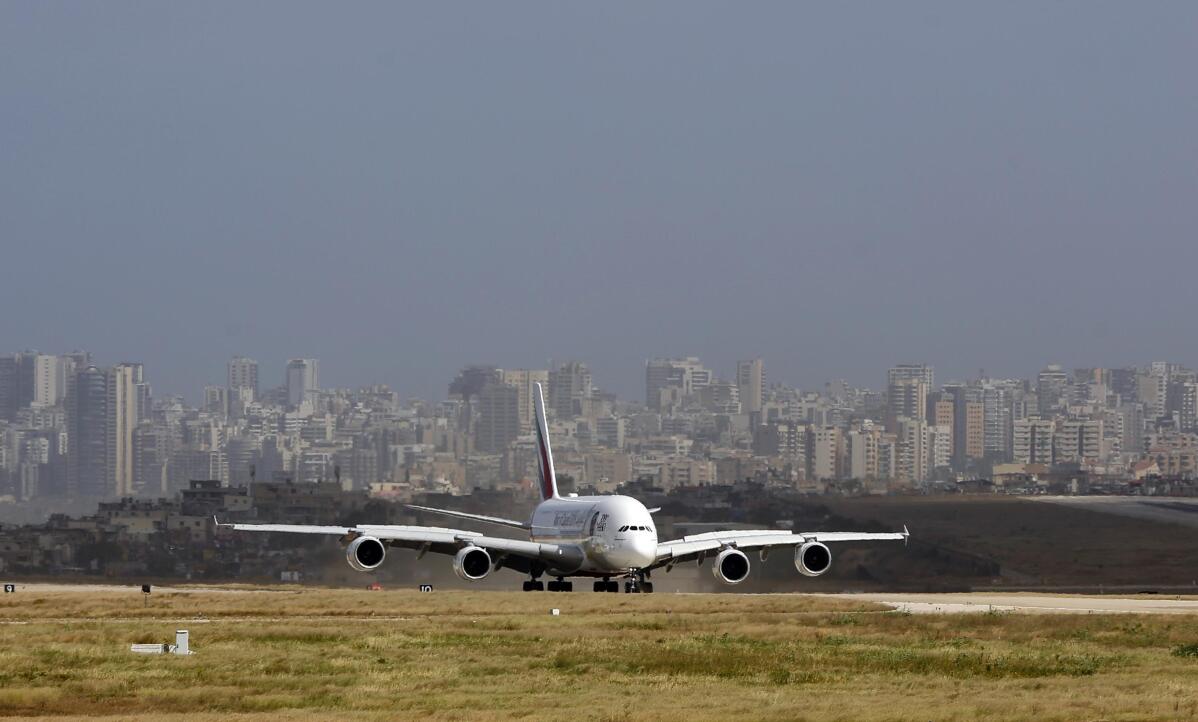 1 of 2

|
FILE - A double-decker Airbus A380 plane lands at the Rafik Hariri International Airport in Beirut, Lebanon, March 29, 2018. Lebanon's caretaker transportation minister on Thursday, March 30, 2023 said a contract for a new terminal at the country's main airport is cancelled, following criticism that no public bidding was held for the $122 million project. (AP Photo/Bilal Hussein, File)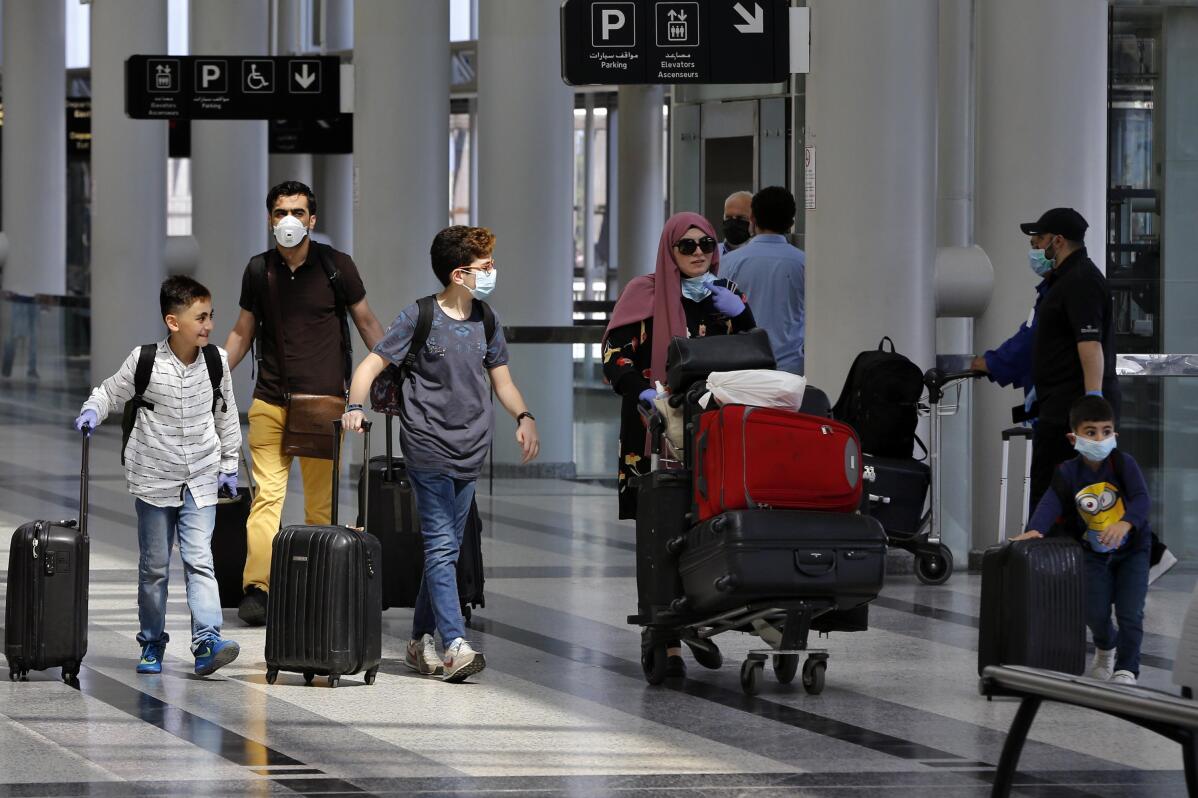 2 of 2

|
FILE - Travelers push their luggage at the departure terminal of the Rafik Hariri International Airport in Beirut, Lebanon, Wednesday, July 1, 2020. Lebanon's caretaker transportation minister on Thursday, March 30, 2023 said a contract for a new terminal at the country's main airport is cancelled, following criticism that no public bidding was held for the $122 million project. (AP Photo/Bilal Hussein, File)
Lebanon abruptly nixes plan for $122M airport 'Terminal 2'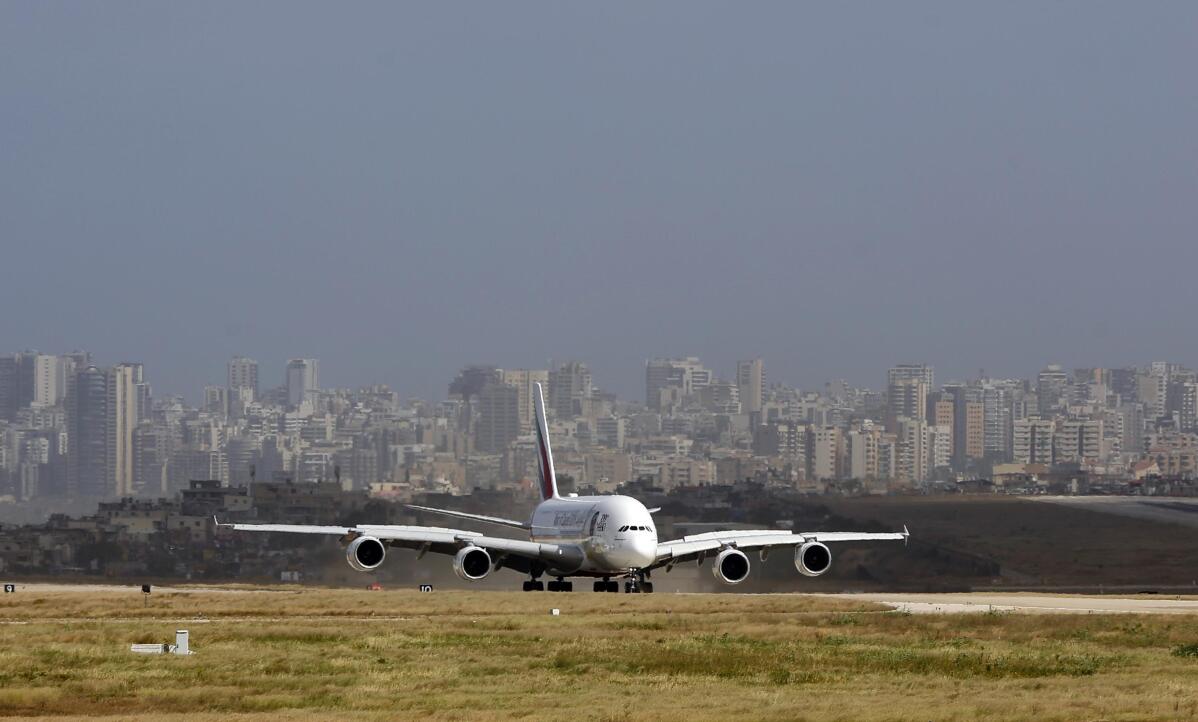 1 of 2

|
FILE - A double-decker Airbus A380 plane lands at the Rafik Hariri International Airport in Beirut, Lebanon, March 29, 2018. Lebanon's caretaker transportation minister on Thursday, March 30, 2023 said a contract for a new terminal at the country's main airport is cancelled, following criticism that no public bidding was held for the $122 million project. (AP Photo/Bilal Hussein, File)
1 of 2
FILE - A double-decker Airbus A380 plane lands at the Rafik Hariri International Airport in Beirut, Lebanon, March 29, 2018. Lebanon's caretaker transportation minister on Thursday, March 30, 2023 said a contract for a new terminal at the country's main airport is cancelled, following criticism that no public bidding was held for the $122 million project. (AP Photo/Bilal Hussein, File)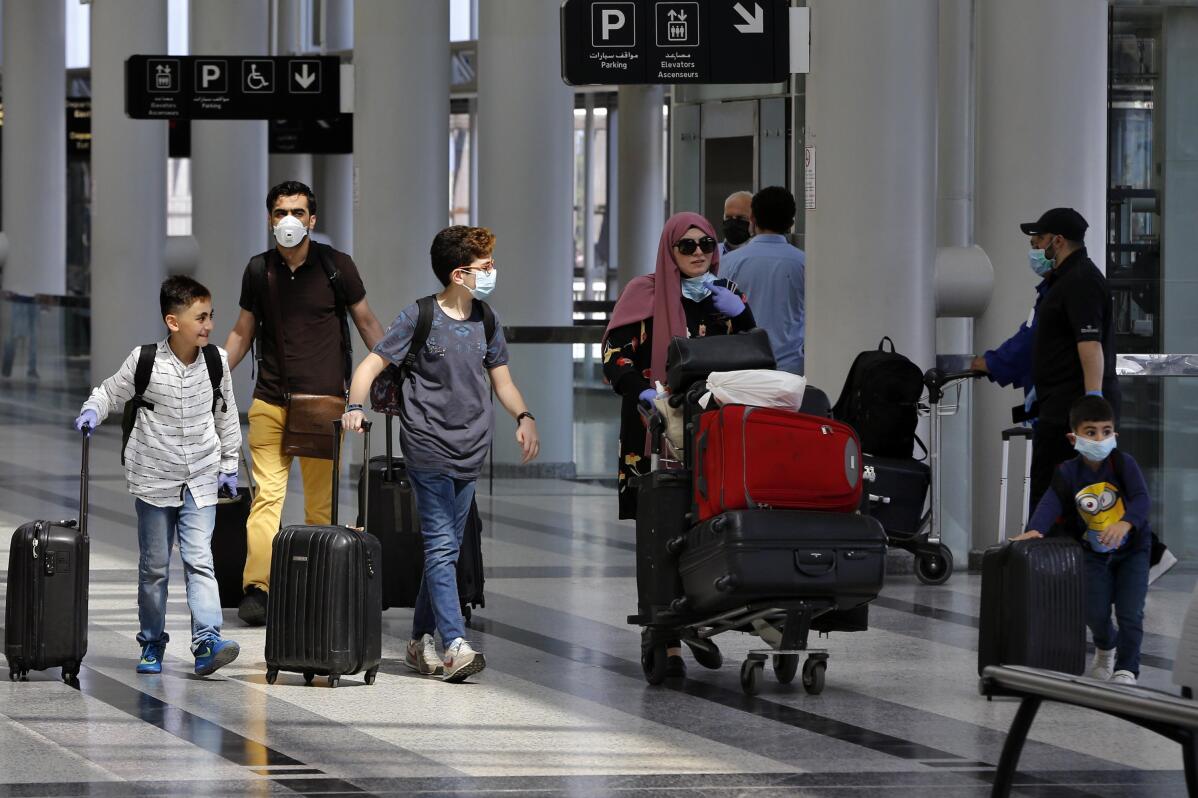 2 of 2

|
FILE - Travelers push their luggage at the departure terminal of the Rafik Hariri International Airport in Beirut, Lebanon, Wednesday, July 1, 2020. Lebanon's caretaker transportation minister on Thursday, March 30, 2023 said a contract for a new terminal at the country's main airport is cancelled, following criticism that no public bidding was held for the $122 million project. (AP Photo/Bilal Hussein, File)
2 of 2
FILE - Travelers push their luggage at the departure terminal of the Rafik Hariri International Airport in Beirut, Lebanon, Wednesday, July 1, 2020. Lebanon's caretaker transportation minister on Thursday, March 30, 2023 said a contract for a new terminal at the country's main airport is cancelled, following criticism that no public bidding was held for the $122 million project. (AP Photo/Bilal Hussein, File)
BEIRUT (AP) — A contract for a new terminal at cash-strapped Lebanon's main airport was cancelled following criticism that no public bidding was held for the $122 million project, Lebanon's caretaker transportation minister said Thursday.
Lebanon's government last week announced the plan to construct terminal at Beirut's Rafik Hariri International Airport and said it would be operated by daa International, a leading semi-state-owned airport company in Ireland, when it's completed in four years.
The long-awaited project was to be the first expansion of Lebanon's only international airport since 1998 come as the country faces its worst economic and financial crisis.
"We will not go forward with the project and we will consider it nonexistent," Transportation Minister Ali Hamie told reporters on Thursday. He added that the decision came from the powerful Hezbollah group that he represents in the Cabinet.
The announcement came a week after the project was announced and sparked a stream of criticism from media outlets over awarding the contract to an international company without holding a public tender. The airport has operated at full capacity, serving up to 8 million passengers a year.
The would-be Terminal 2 was to handle 3.5 million passengers annually starting in 2027. It was to have added six docking stands as well as remote ones, Hamie said in a ceremony at government headquarters. The plans called for Terminal 2 to be built where the airport's old cargo building used to stand.
Lebanon is in the throes of its worst economic and financial crisis in its modern history, rooted in decades of corruption and mismanagement by the country's political class.
Experts and critics have blasted Lebanon's rulers for lack of transparency and squandering public money by giving bloated development contracts to businessmen in their circles over recent decades.
Lebanon's economic crisis that began in October 2019 has left three-quarters of the country's 6 million people, including 1 million Syrian refugees, in poverty.